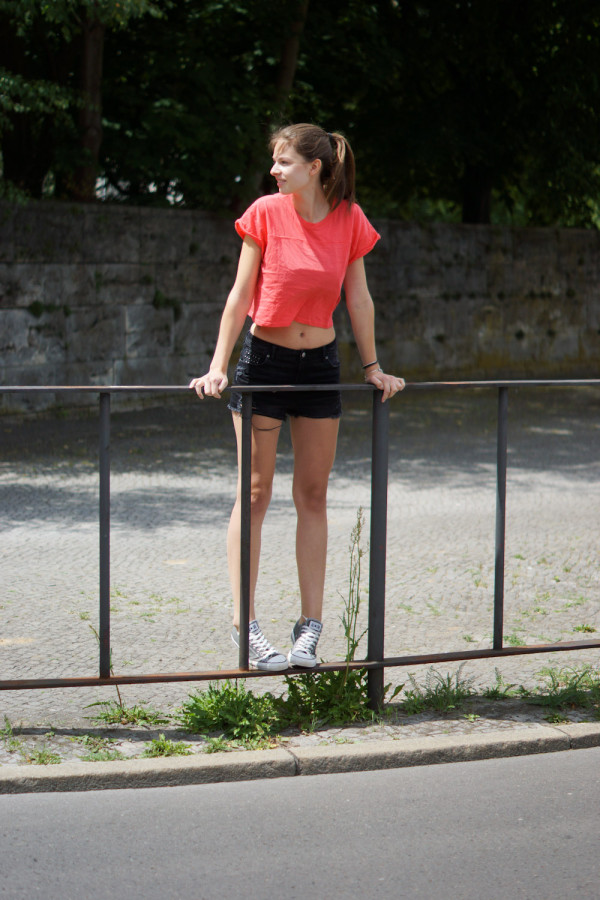 This post is part of the current Mood Week: Crop Top
According to your comments, you really like the first Mood Week outfit, don't you? 🙂 I hope you'll like the second look at least as much as you like the first one. Today I show you a sporty crop top look wearing a simple bright top from H&M, high waisted shorts and chucks. A pretty simple look, perfect for a relaxing day.
Sometimes we just need such simple looks, but if you think it's a bit to boring, you can add some jewels, a (fancy) jacket or you can change the shoes. It's all about the details! I wanted to keep is simple and to leave enough space for your creativity. 🙂 Now you can add accessories etc. just anything you like.
Happy Tuesday and stay fashionable! 😉 xx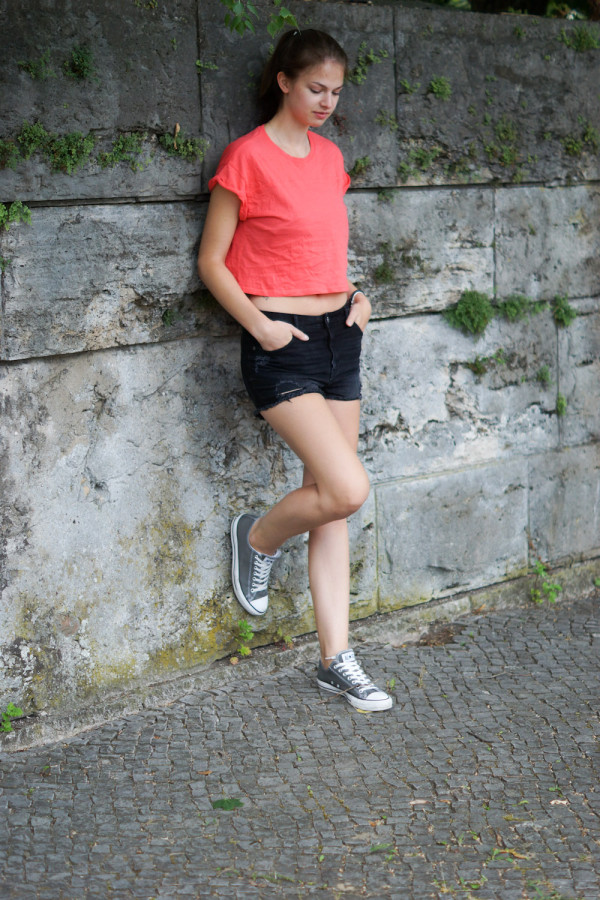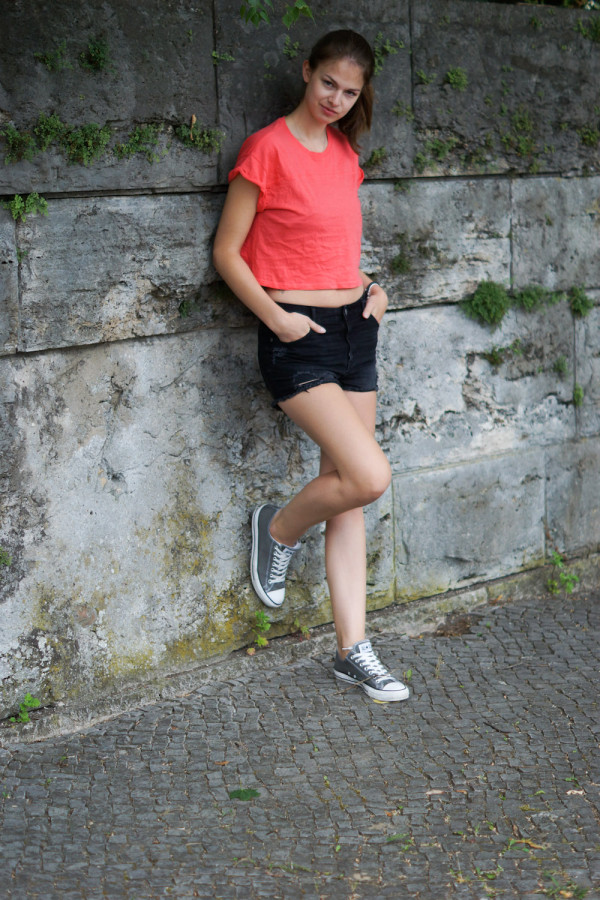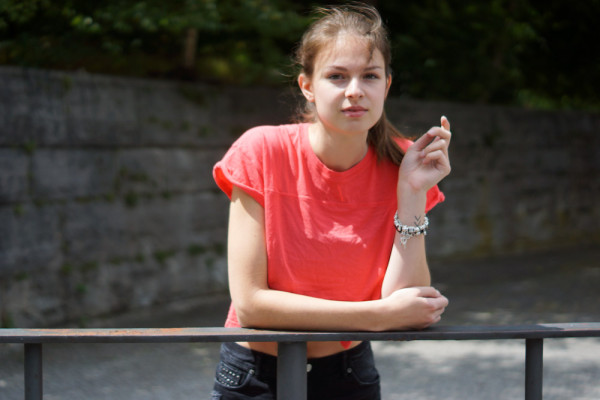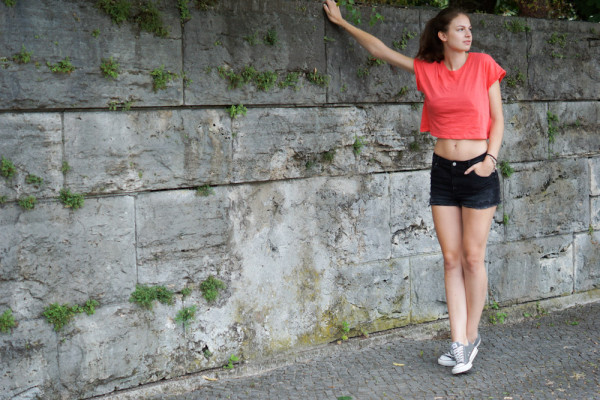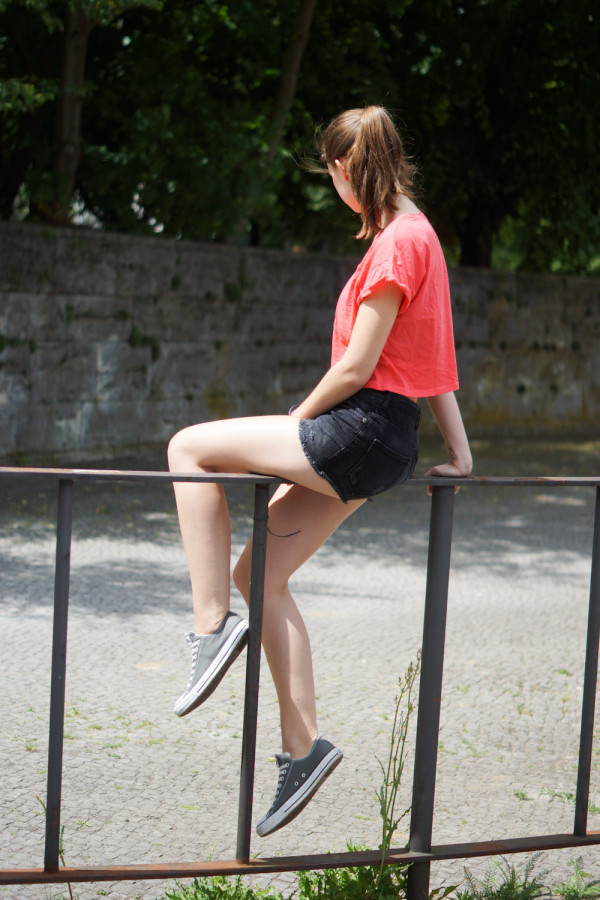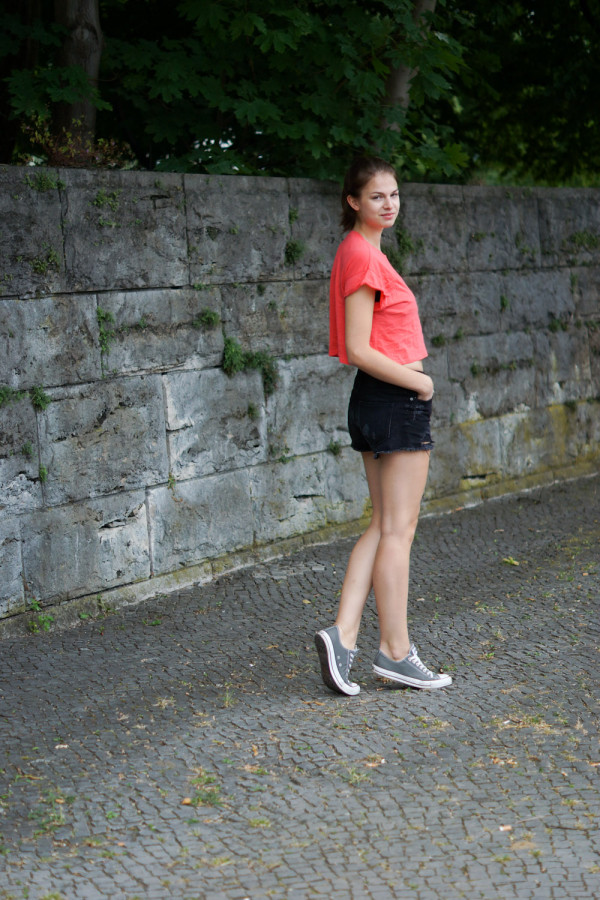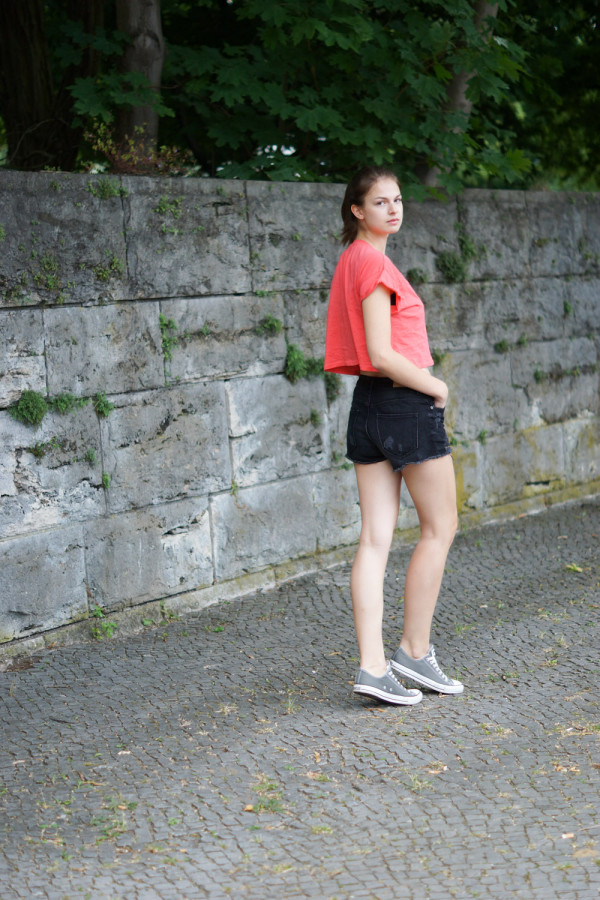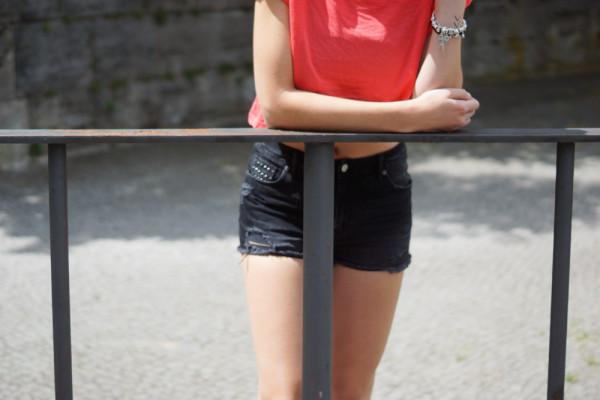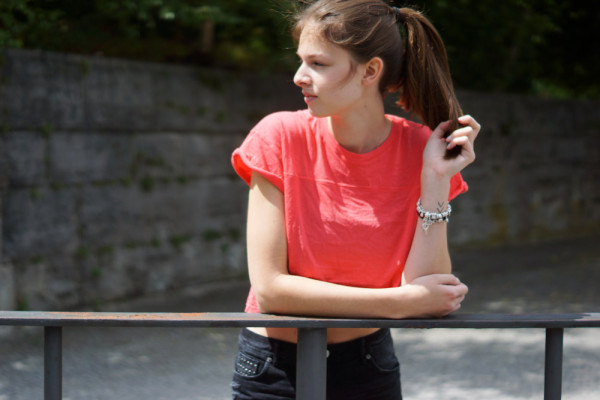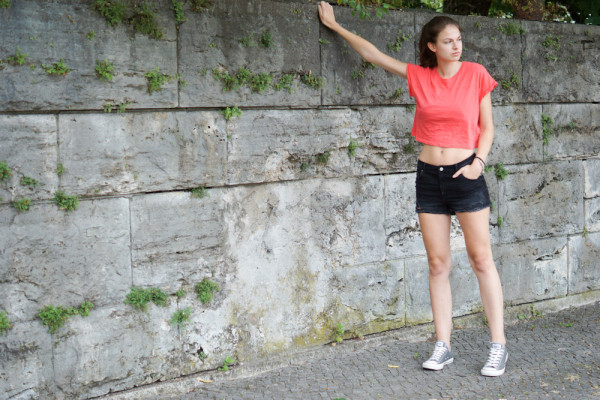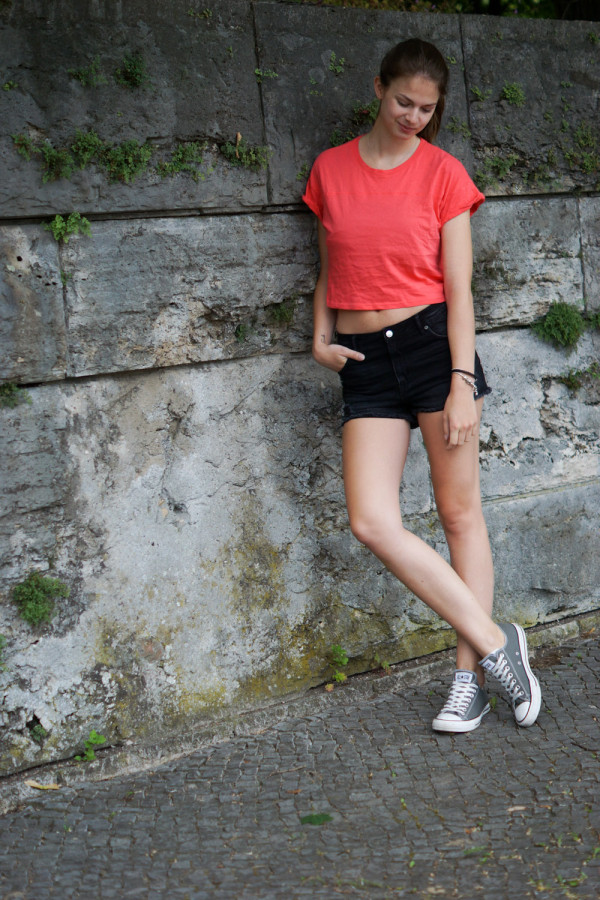 H&M Crop Top // H&M Shorts // Converse Shoes // Pandora Bracelet