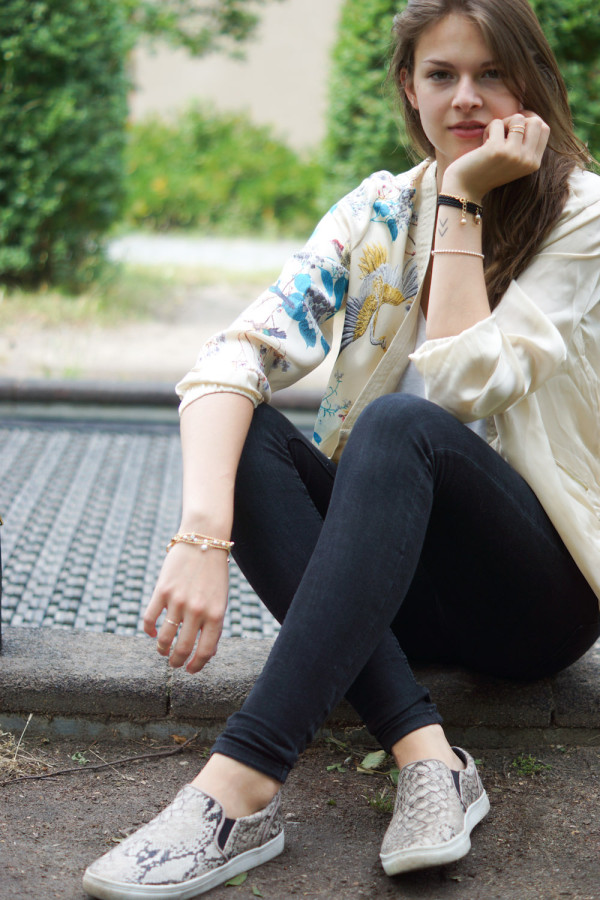 Let's start this new week full of action and energy! 🙂 Let's start this week with a new outfit post shot on a trampoline. Up, up in the sky, because the sky is the limit – that's the motto of this post. But why is a trampoline the perfect photo location?
1. It's a lot of fun jumping on a trampoline, isn't it? 😉
2. You always get a lot of funny pictures as well as a wide choice of different poses
3. do you need more reasons?
That's just how it is. Have a look yourself and let me know weather I'm right or wrong when I say that a trampoline is the perfect photo location. But before that let me tell you a few words about the outfit I was wearing. Unfortunately I can't wear all my summer clothes, but instead of summer clothes I can wear all my spring/autumn garments including this nice blouson I bought last year at Pull&Bear. To set the focus on the blouson I combined it with a simple white top and black jeans.
Last but not least let's talk about my new bracelet from MY JEWELSTARS. It was love at first sight when I saw it online. I love the combination of gold with pearls and Swarovski stones, isn't it beautiful? 🙂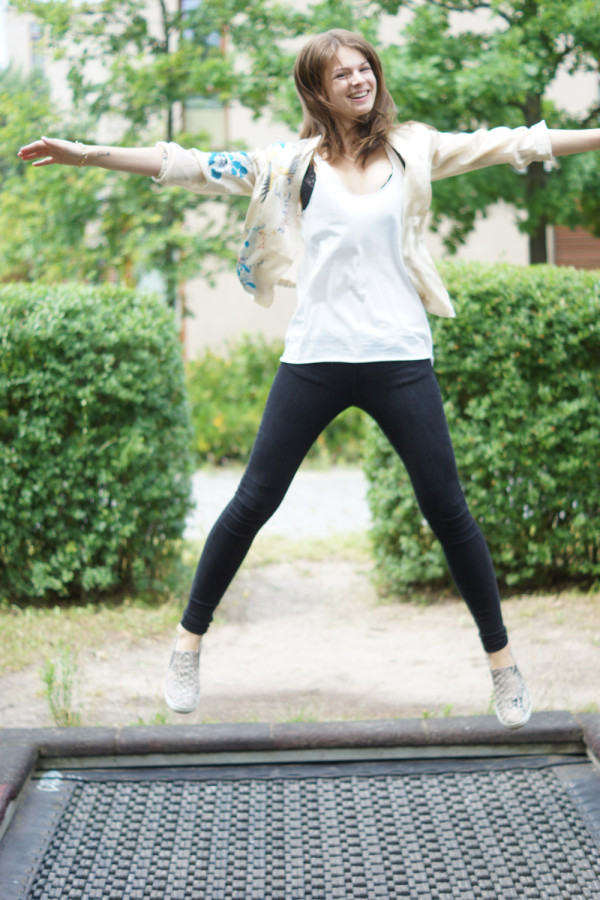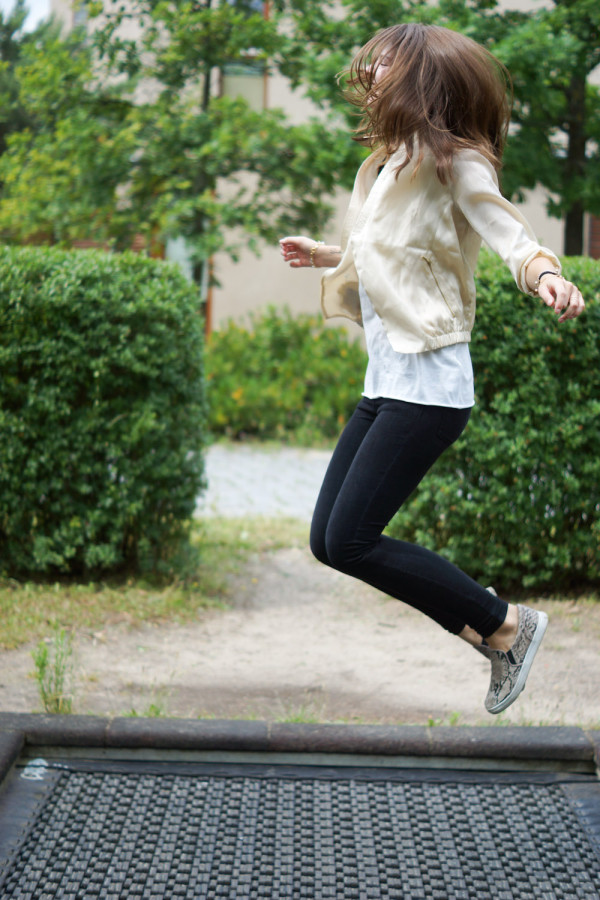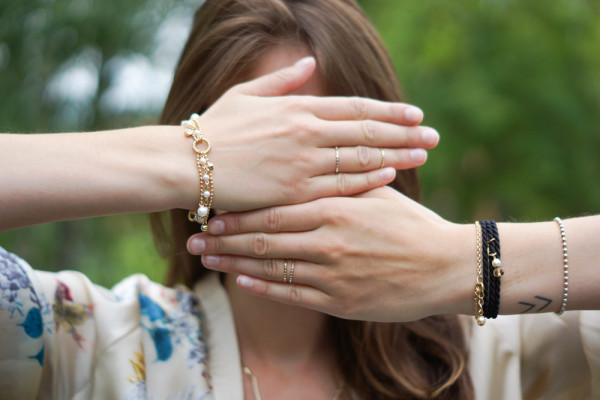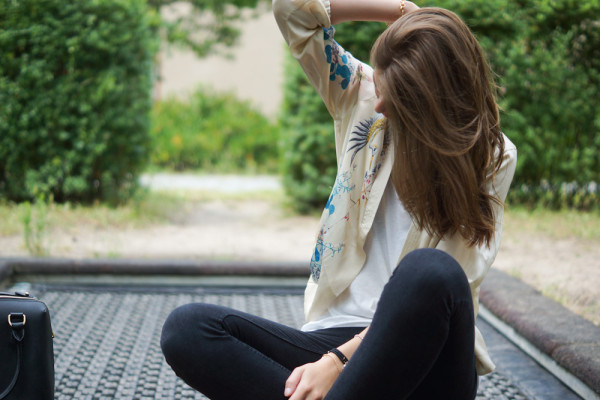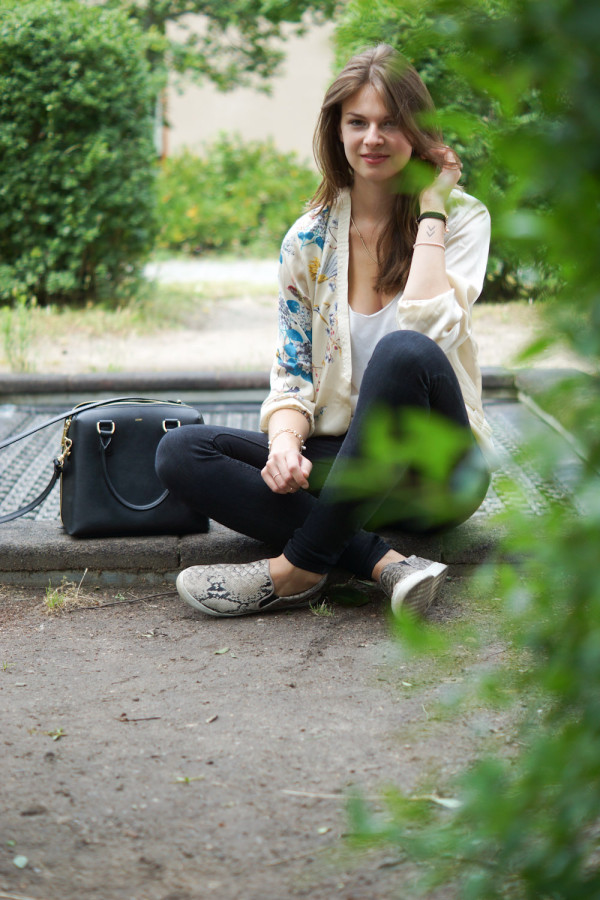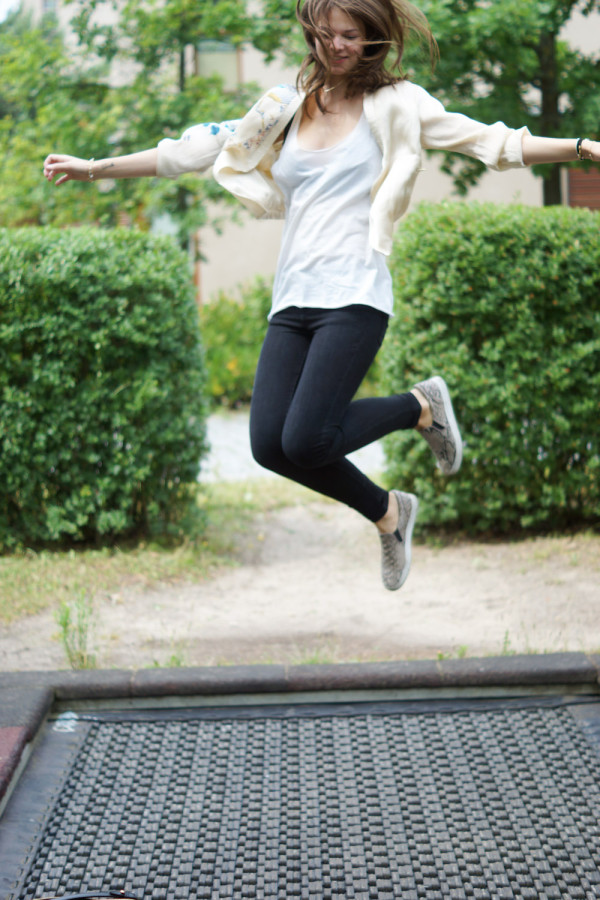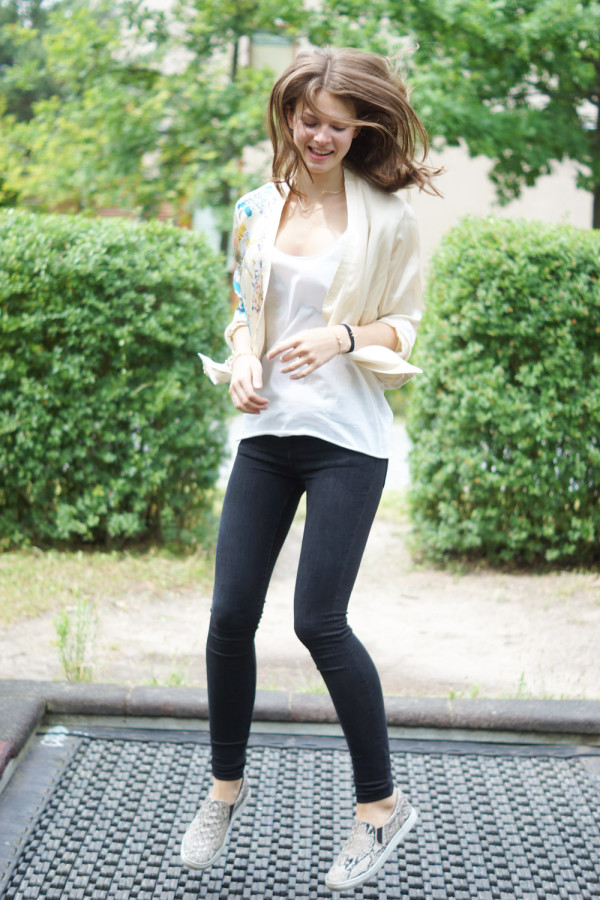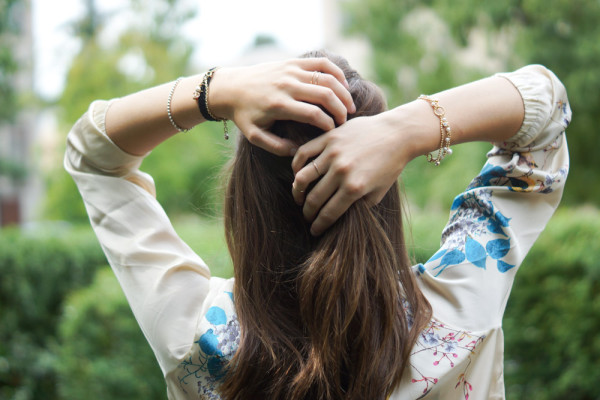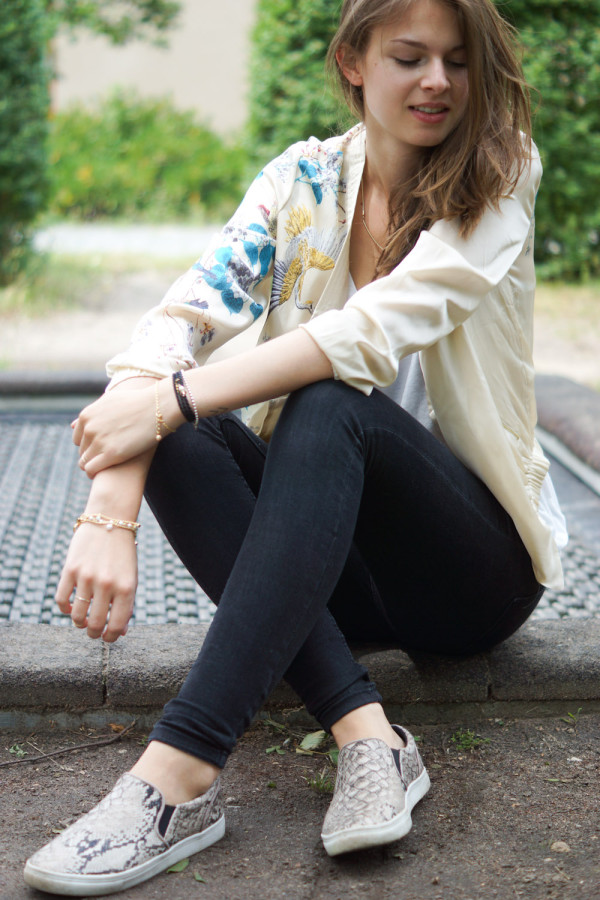 Pull&Bear Blouson // Forever21 Top // Zara Jeans // H&M Slip Ons // Joop! Bag // MY JEWELSTARS bracelet* (right wrist) // Salome Schmuck bracelets (left wrist)