I would like to say TGIF, but this Friday feels more like Monday than Friday. Anyways, It still is a friday what means that there are only a few hours of work left before the weekend. 🙂 But I don't want to complain, because we could be worse off..
NYE Outfit
Before I'll start with 2015 outfits and posts, I want to share my NYE outfit with you. I really didn't know what to wear – well, isn't it always the same? – and I didn't want to wear an outfit I already shared on the blog… so it was really hard to find the right outfit. In the end I chose garments of my favourite festive outfits I shared with you and create a new one: grey faux fur coat, lace body, black jeans and black stiletto heels.
All black everything with a touch of grey! 🙂 I already told you that it's a bit hard to wear this lace body and I didn't want to wear it with a bra only.. last time I wore this lace body I combined it with a blazer and this time I decided to wear a simple black top underneath. And guess what? I was really happy with the result.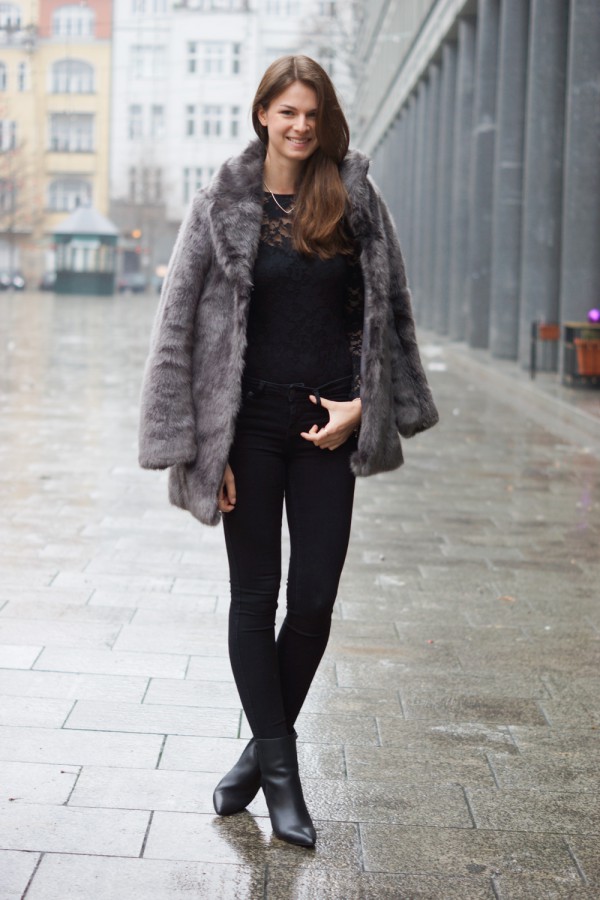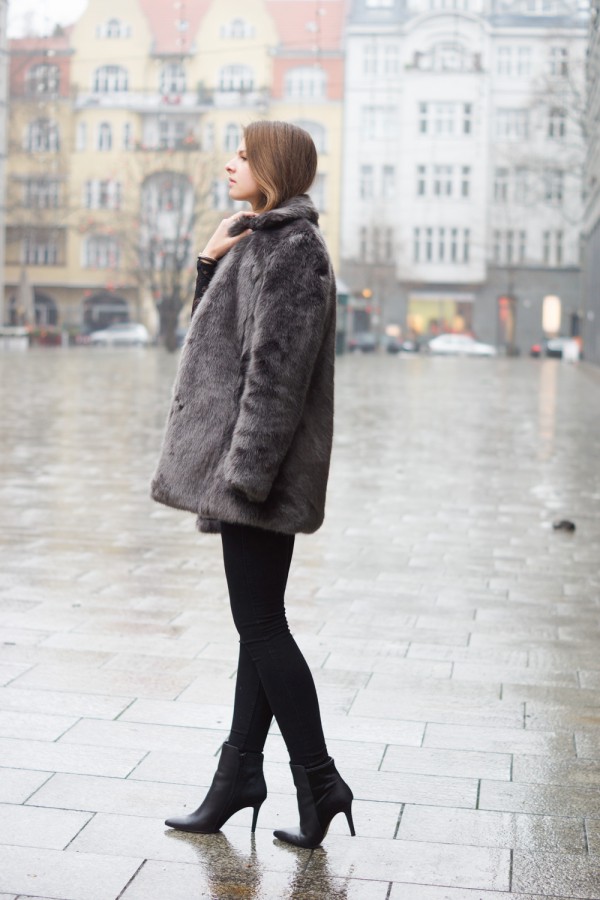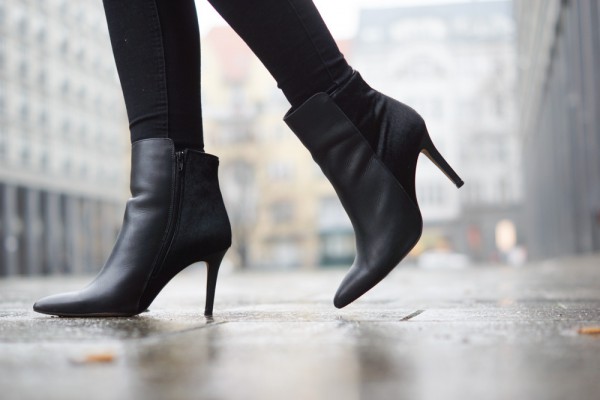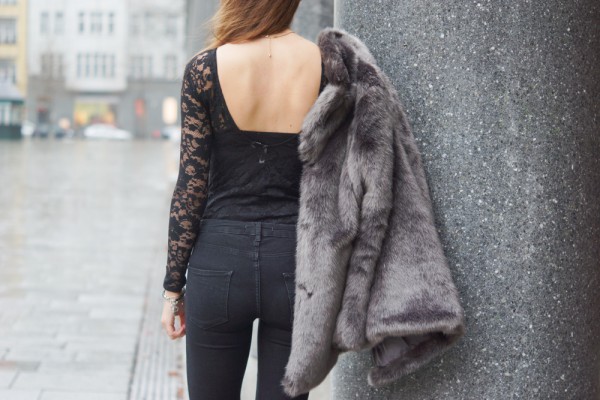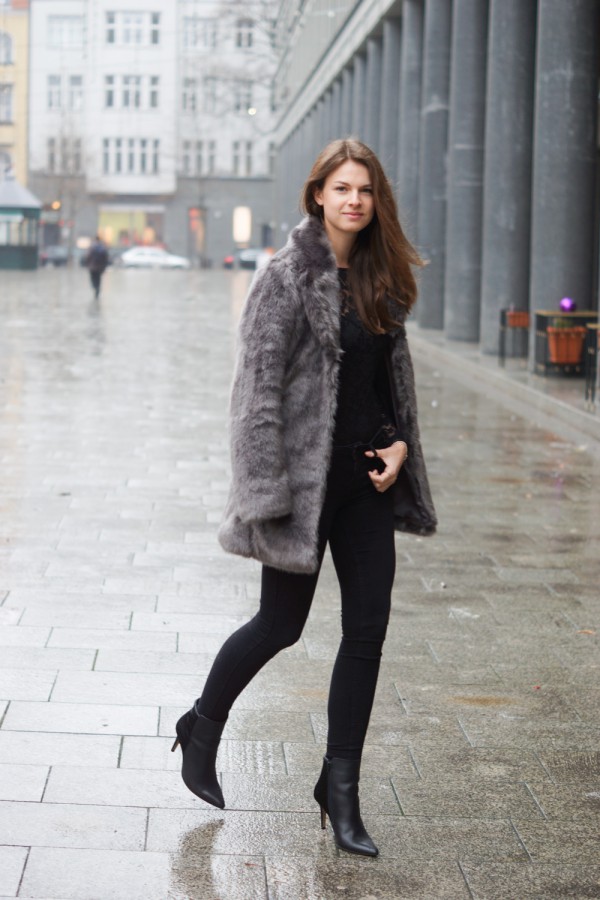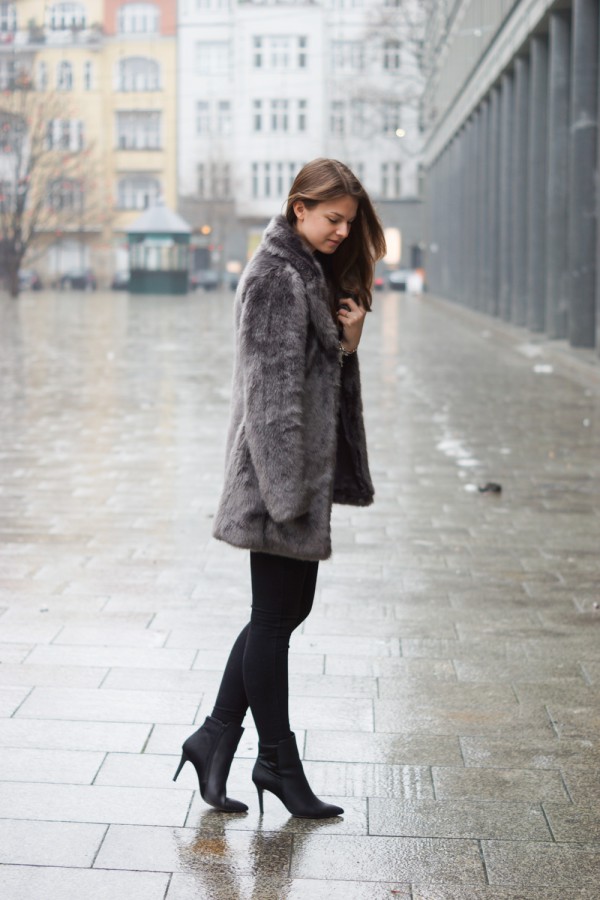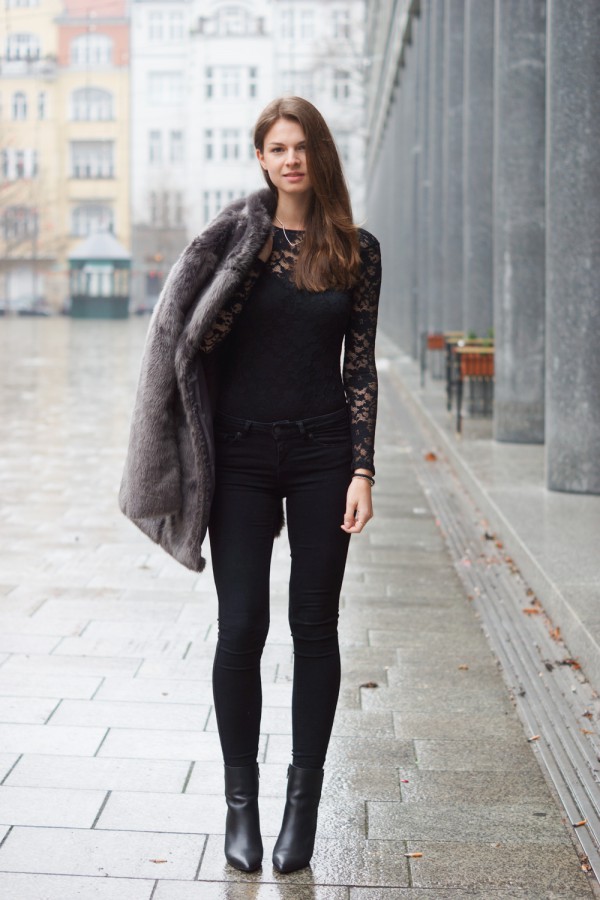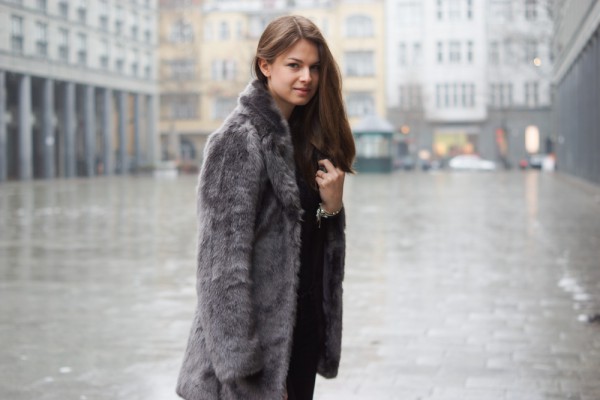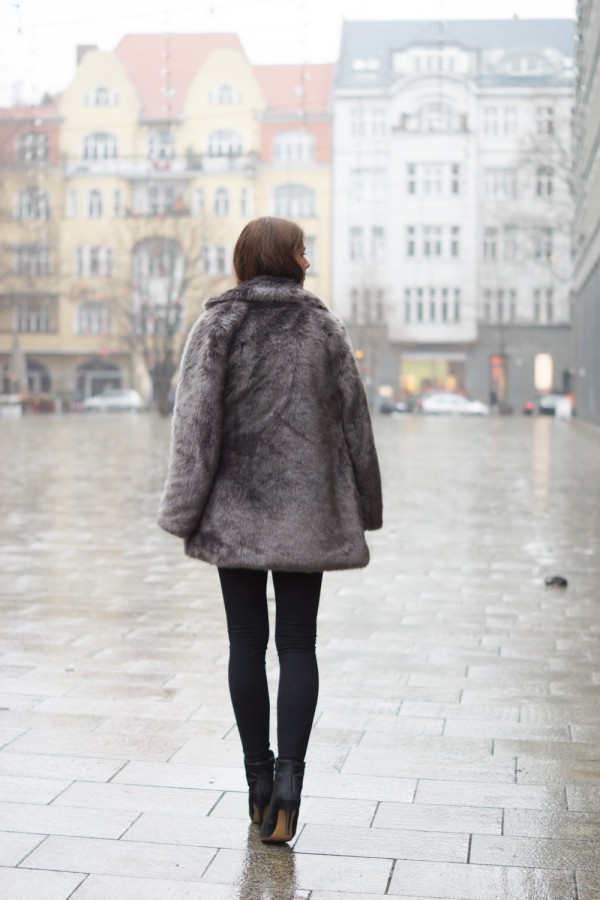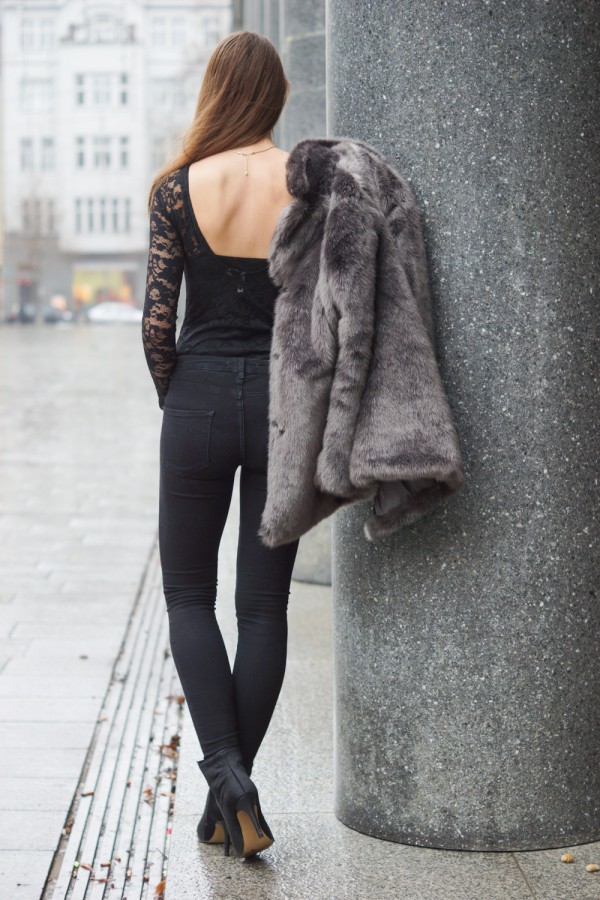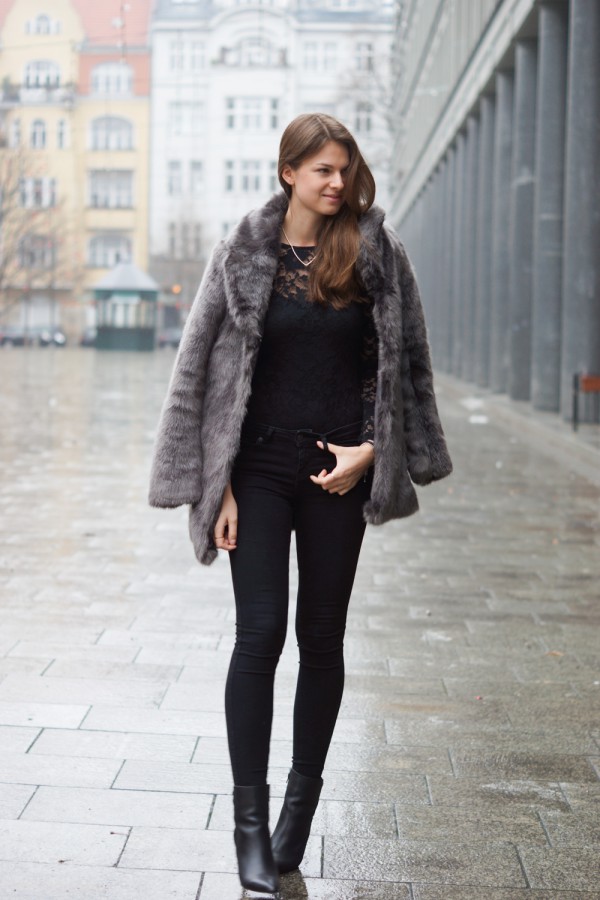 SHOP THE LOOK // SIMILAR CLOTHES