This is already the second post and outfit I shared with you in 2015, but it is the first outfit of 2015. This outfit is kinda the official start of 2015 on whaelse.com, isn't it? It still feels a bit unreal, that 2014 is already over and that 2015 has just begun… there is only one month left before I'm going to Australia for almost three months. Damn, time flies and I still have so much to do, just don't know where to start.
New Year's Resolutions
Since I didn't have the time to do this before: here are some New Year's resolutions I made for my blog for 2015:
1. I want to move from Vimeo to Youtube.
2. I want to make more videos!
3. I want to change a few things on the blog – well, I know we put the new design online only a few weeks ago, but there are still a few things we haven't finished yet and there are a few things I would like to change anyway. 🙂
4. I need a better organization!
5. Quality over quantity!
These are only a few resolutions I made for my blog.. things will change during the year and so will my resolutions. It remains to be seen, what 2015 will bring. 🙂
First outfit of 2015
The first outfit of 2015 isn't something special. It's a simple everyday look I wore the day between New Year and the weekend. I created a simple black and white outfit and topped it off with my mixed faux fur jacket from Missguided – one of my favourite jackets at the moment. 🙂 Why I like this jacket? Because it adds this special touch to every outfit. Without the faux fur jacket it would be only a – simple, maybe boring – black and white outfit, nothing spectacular.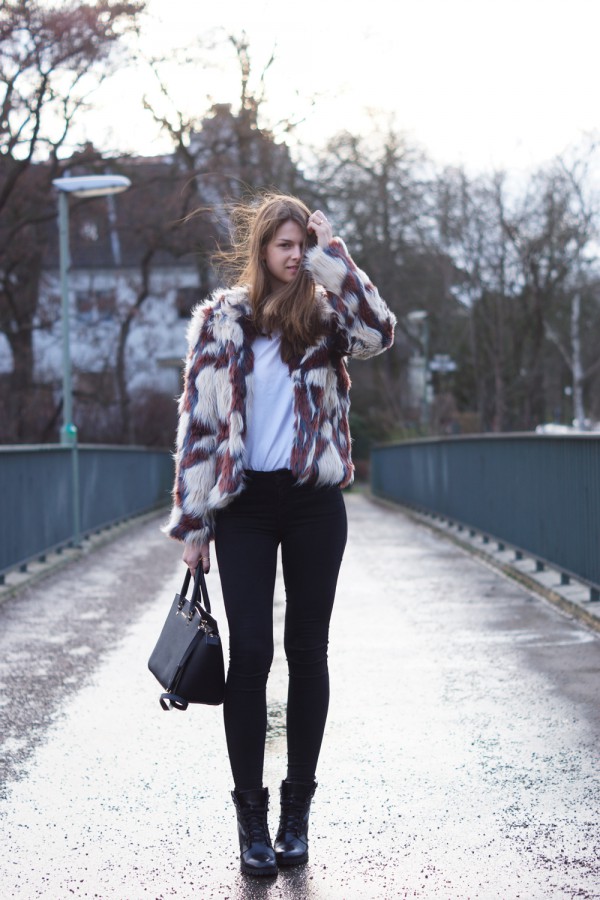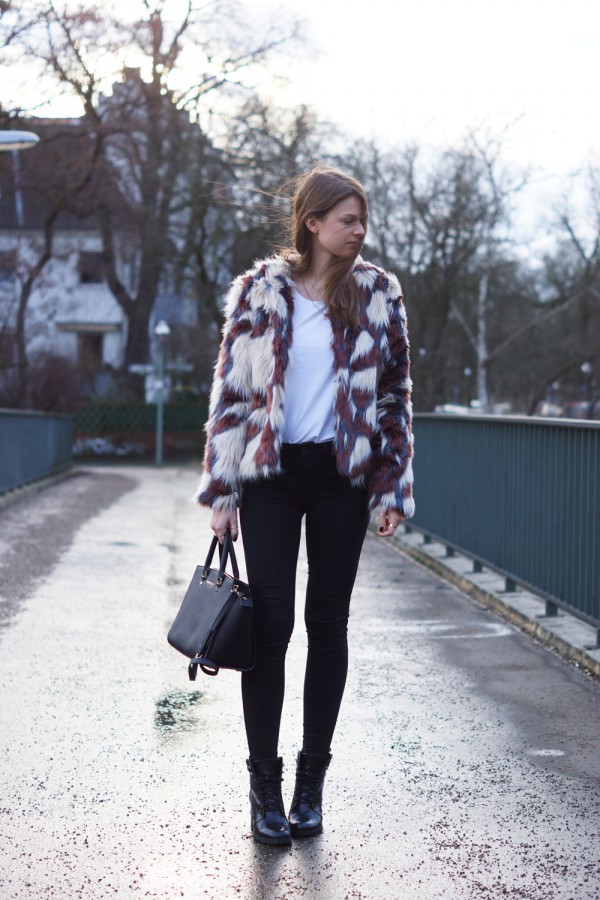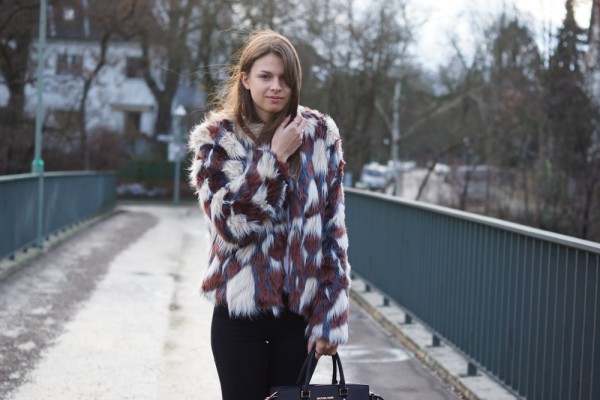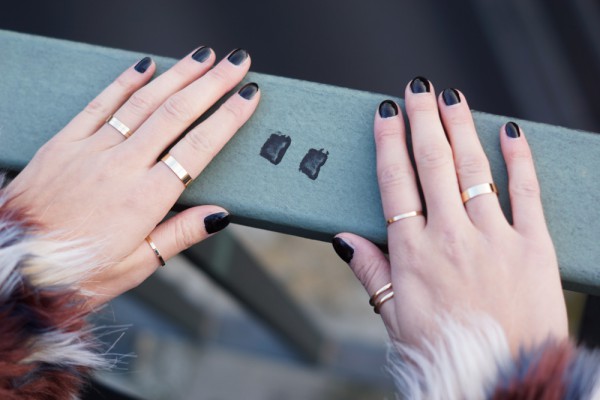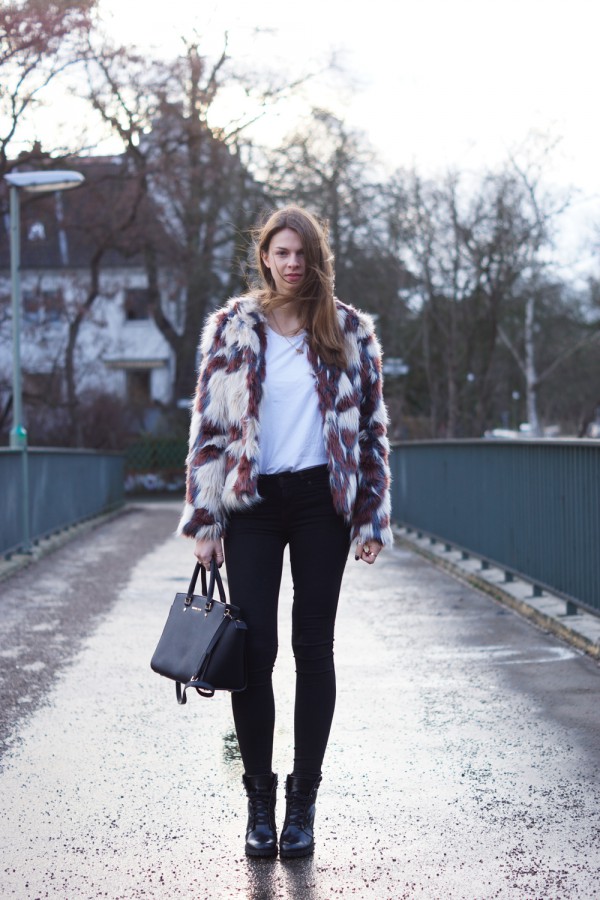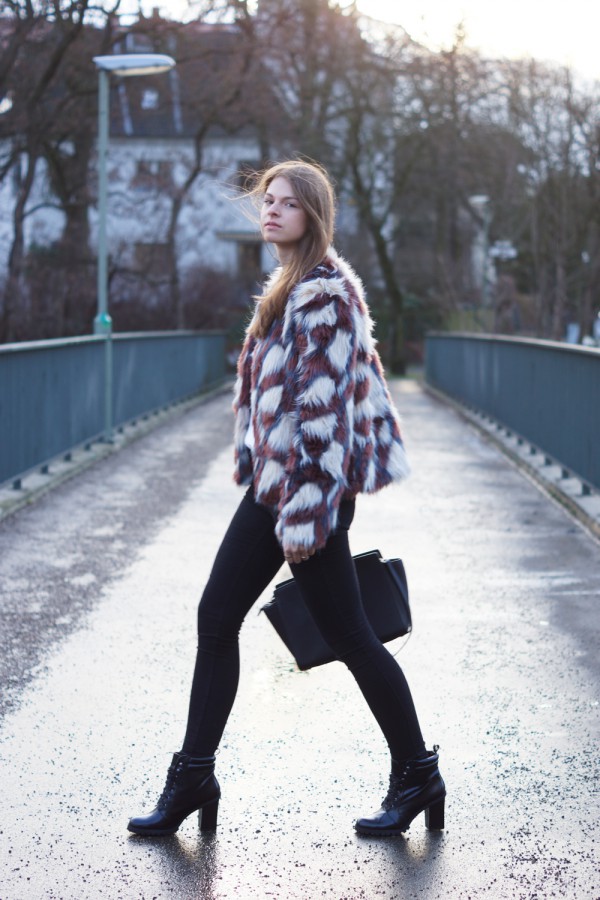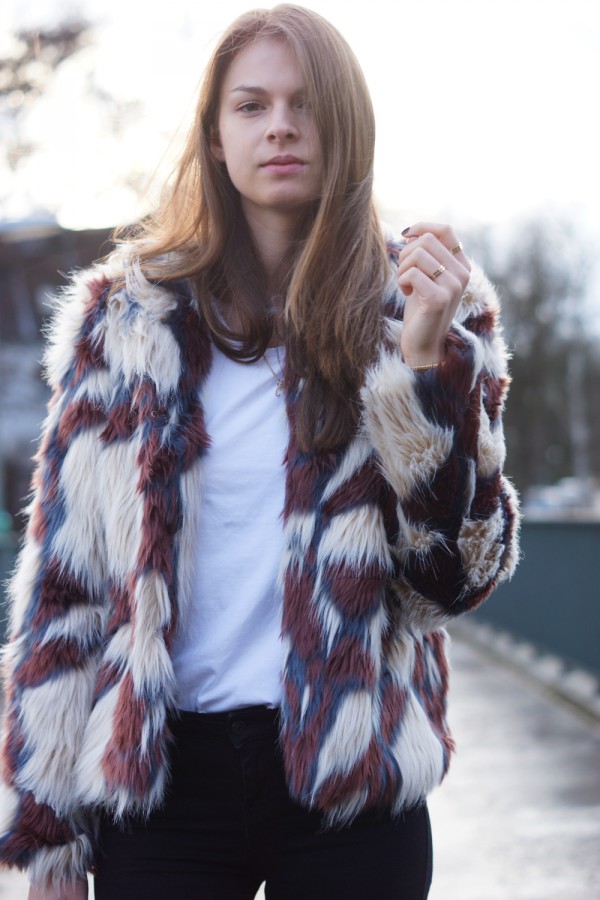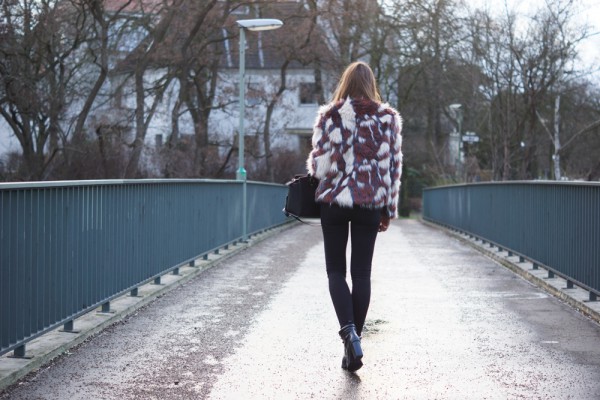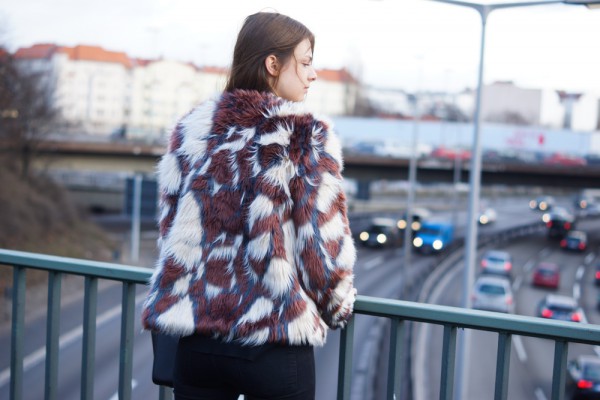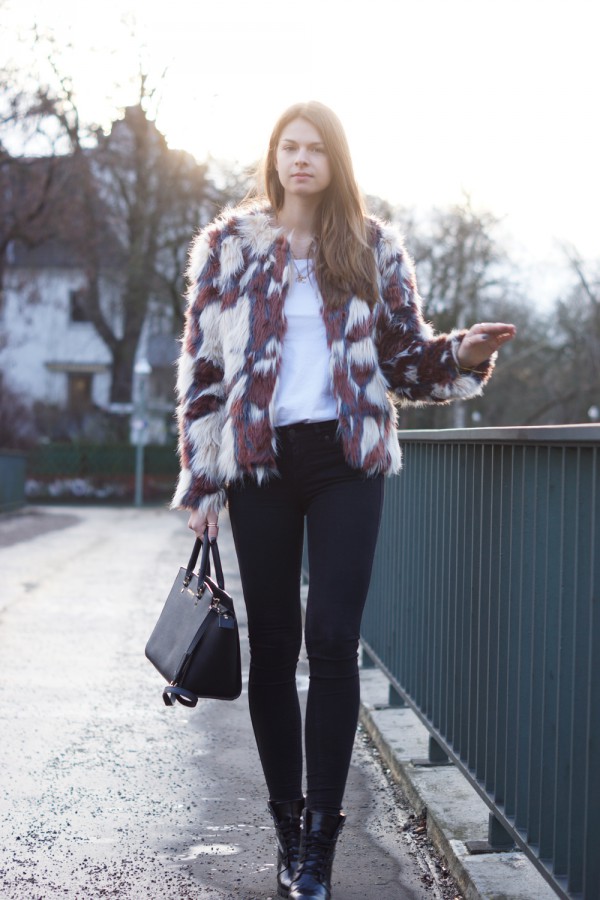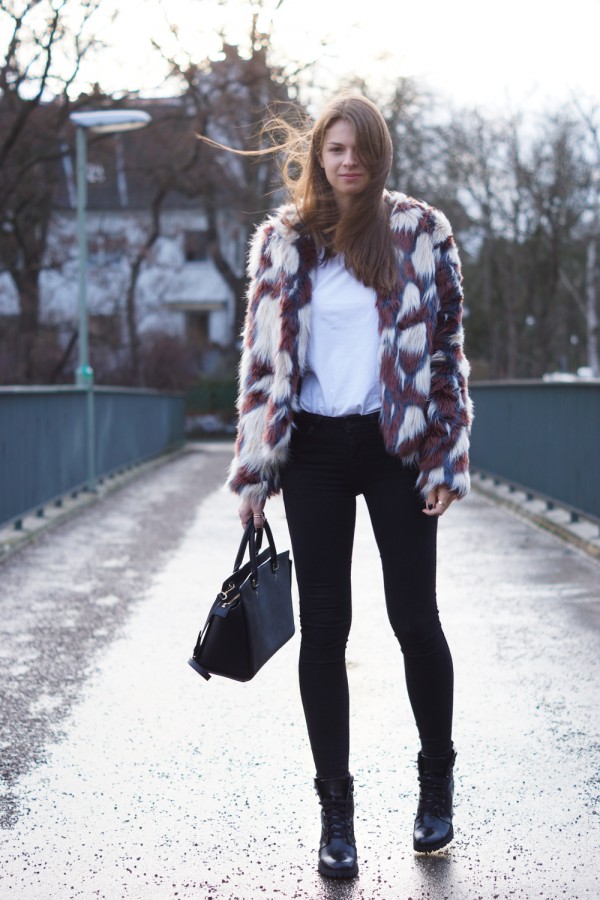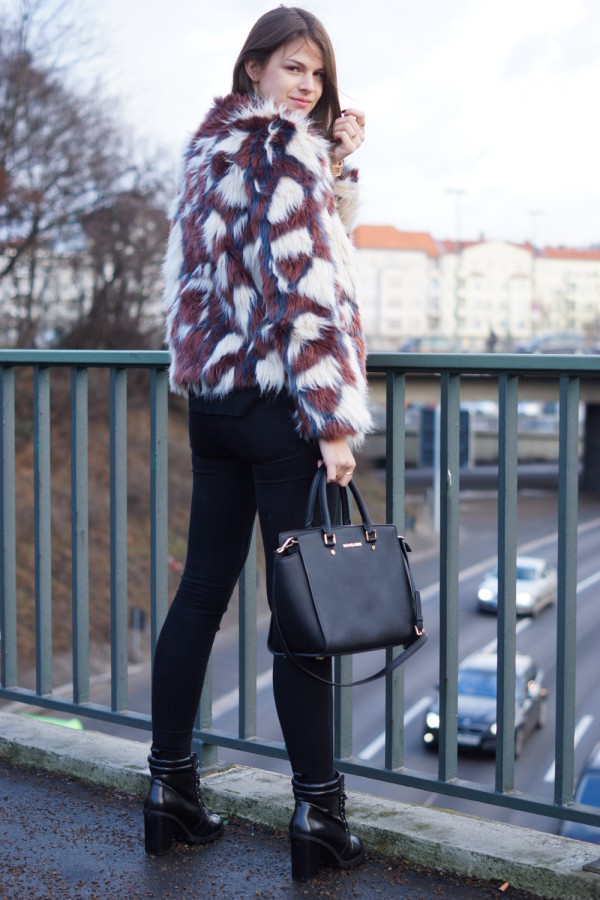 SHOP THE LOOK // SIMILAR CLOTHES