Happy Tuesday guys! Those who follow me on Snapchat might already know, that our camera got broken two weeks ago and that we're still waiting for the new one. You can't believe how "naked" I feel, it's almost impossible to shoot new outfits or anything else. I say almost because we luckily had the chance to borrow a friends camera for a day. And, of course, we took full advantage of this opportunity and shot two new outfits 😉 You can find the first one in the following:
White and Blue for gloomy Summer Days
The past days has been very gloomy and rainy, and I'm already missing the warm and sunny summer days a lot. After wearing shorts and dresses for a couple of days in a row, it's so hard to wedge myself into skinny jeans again. x) My luck I have a couple of very stretchy and comfortable jeans such as this white one from GANT in my closet. I was wearing them only once, in Thailand, and haven't got it out of my clothes since then. I actually don't know why, but it's probably because white clothes get dirty very fast, and nobody wants to walk around in dirty clothes 😉 Anyways, I like these white jeans a lot and thought they would be the perfect match to my new GANT sweater.
Linen V-Neck Hoodie for a short break between meetings
I already mentioned that it got colder the past days and therefore I can't go outside with a t-shirt only. I have to wear a jacket or a sweater if I don't want to freeze. But the hoodie I was wearing the day we shot these outfit pictures is not only keeping me warm but also super comfortable. This makes it perfect for a day full of meetings. In between meetings I'm usually grabbing something to eat and/or drink and looking for new inspirations. That's exactly what you can see in these pictures. We tried to capture these moments for you since it's a part of my daily schedule. It's important to do some fun things in between all the work, isn't it? 🙂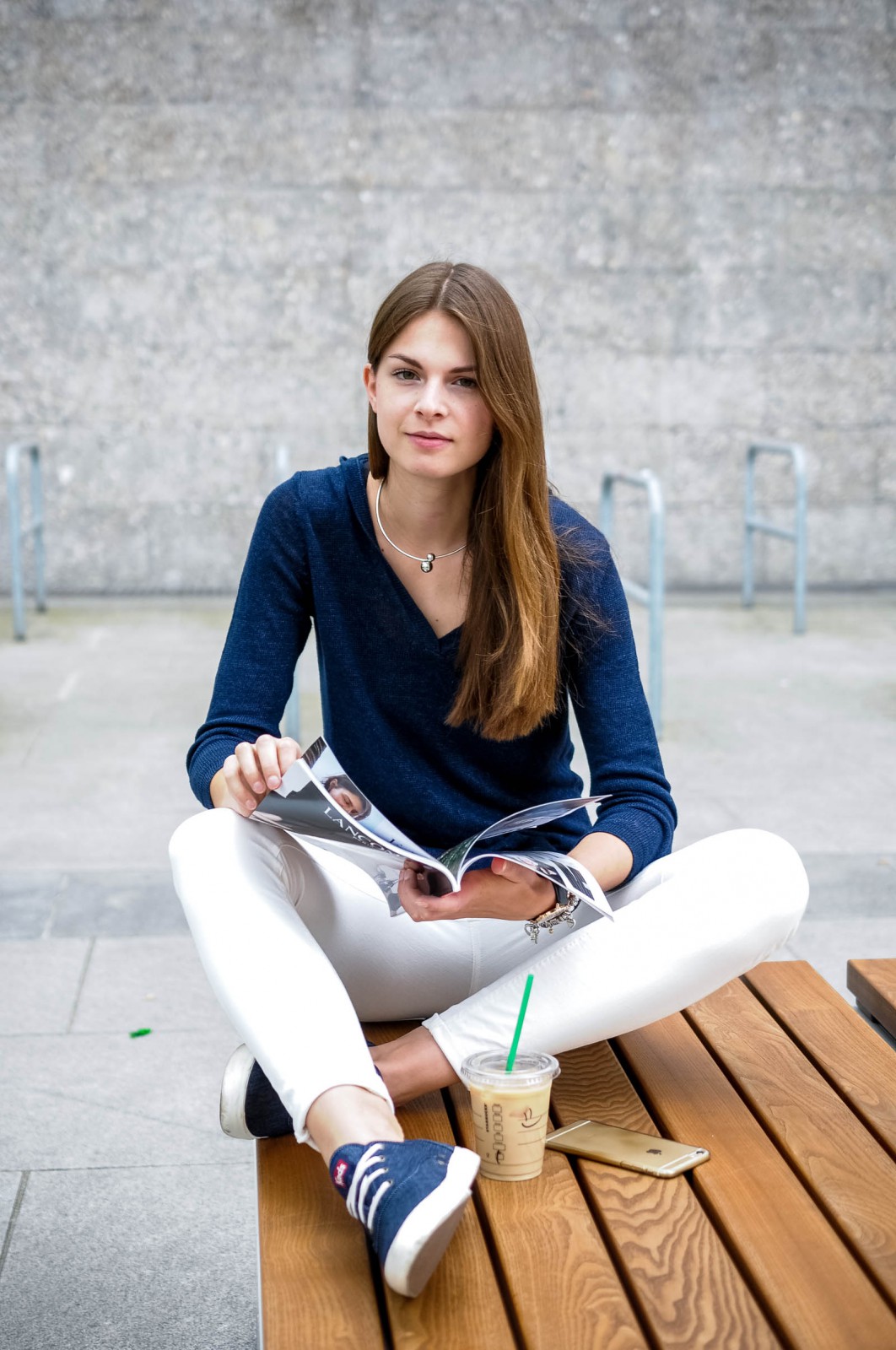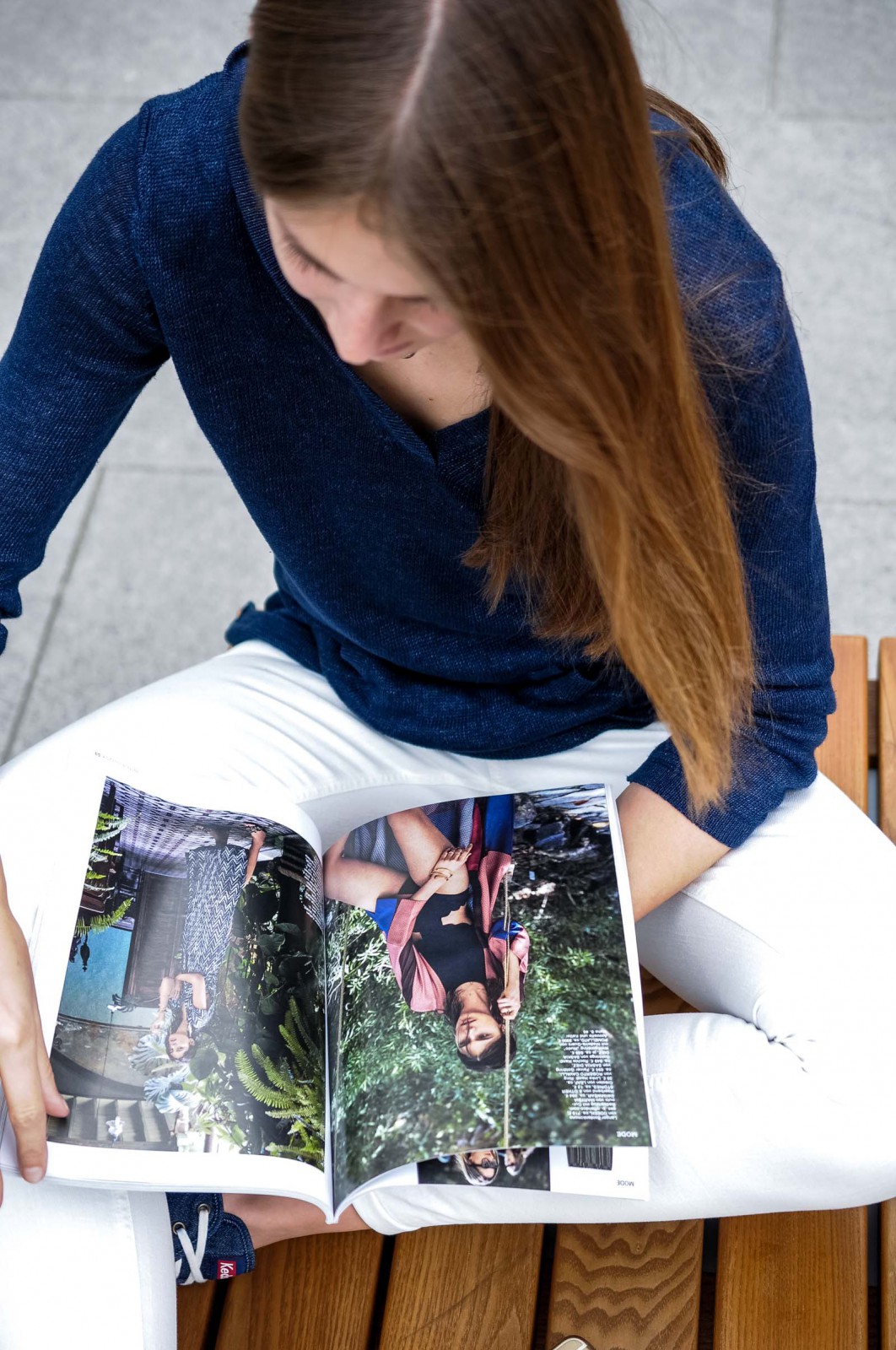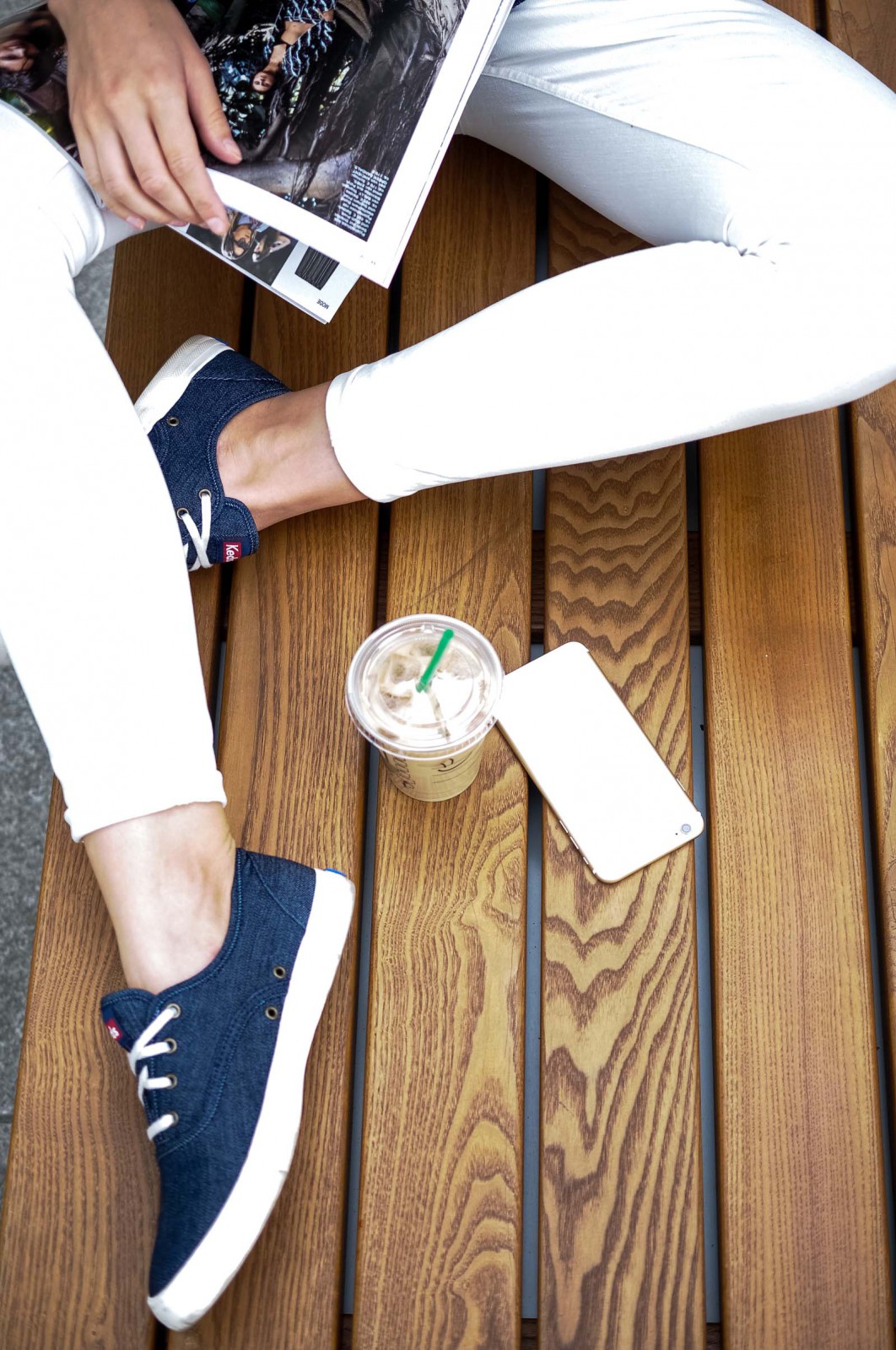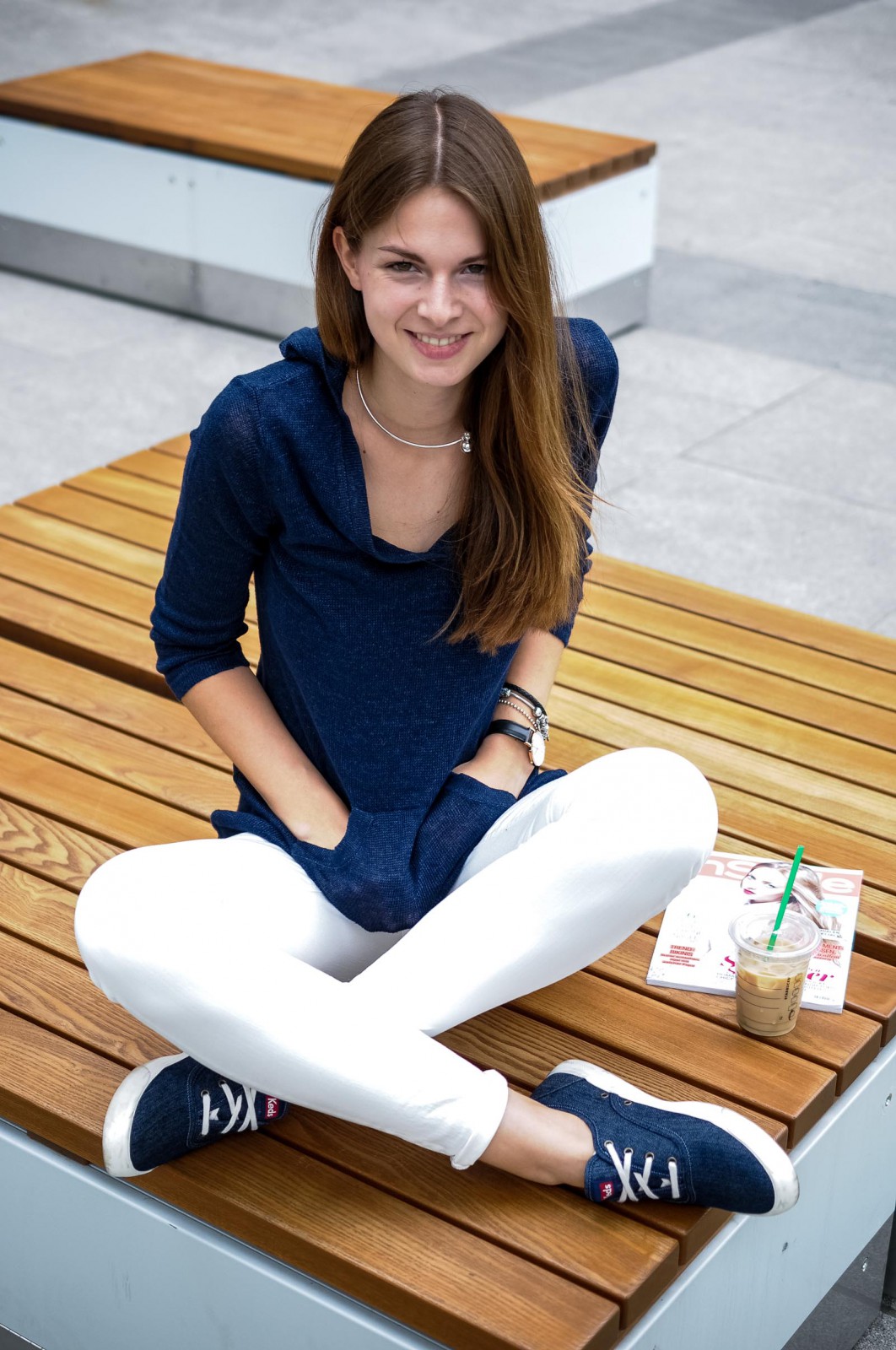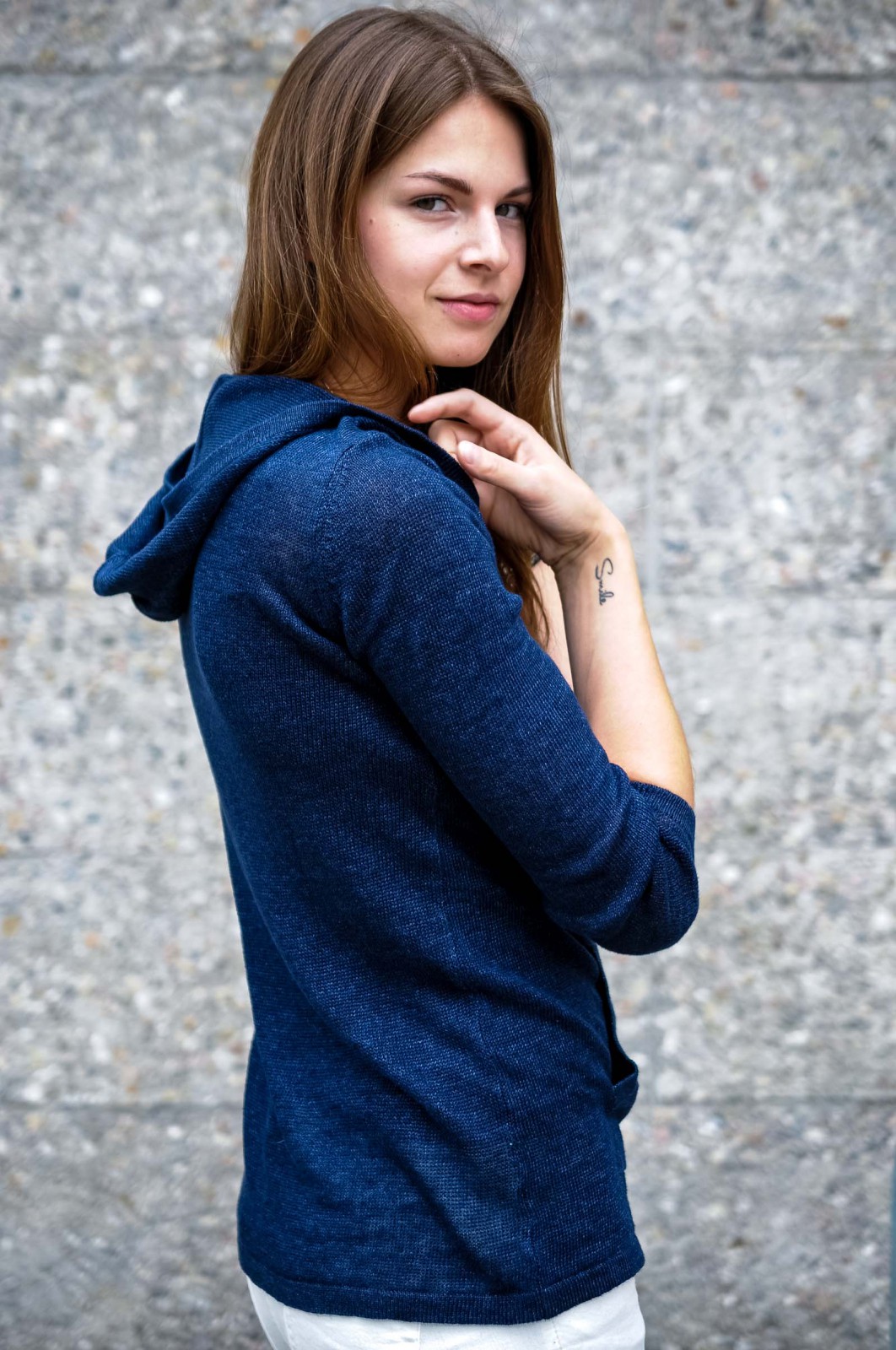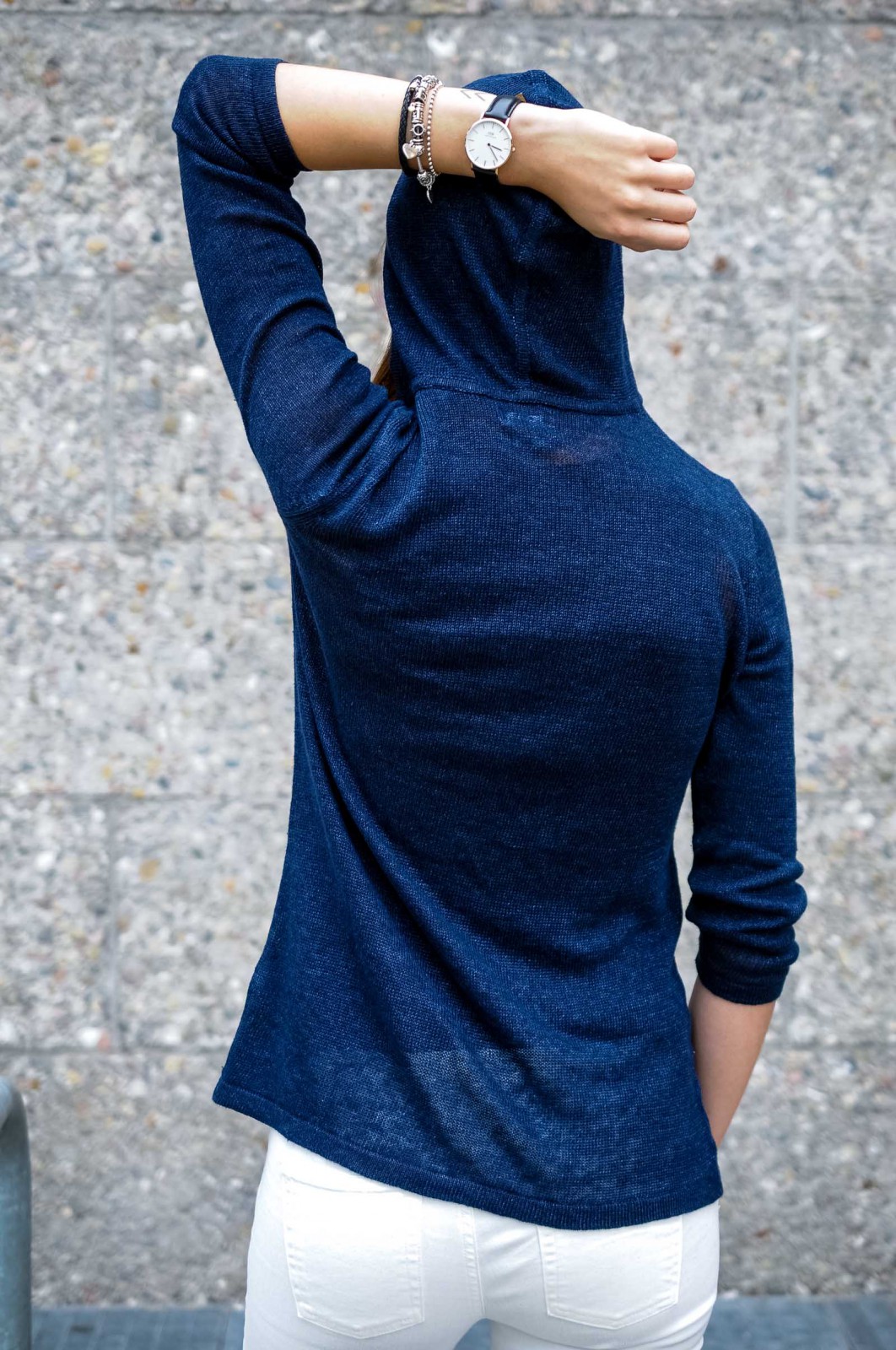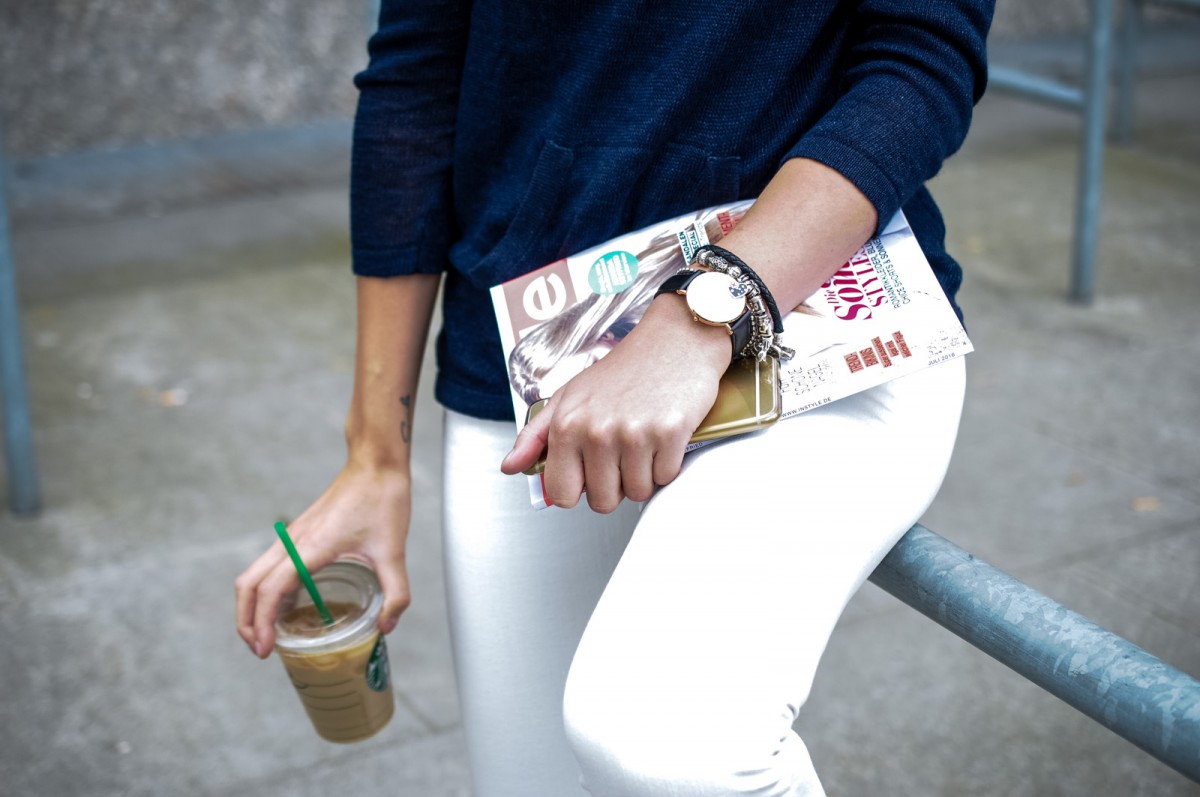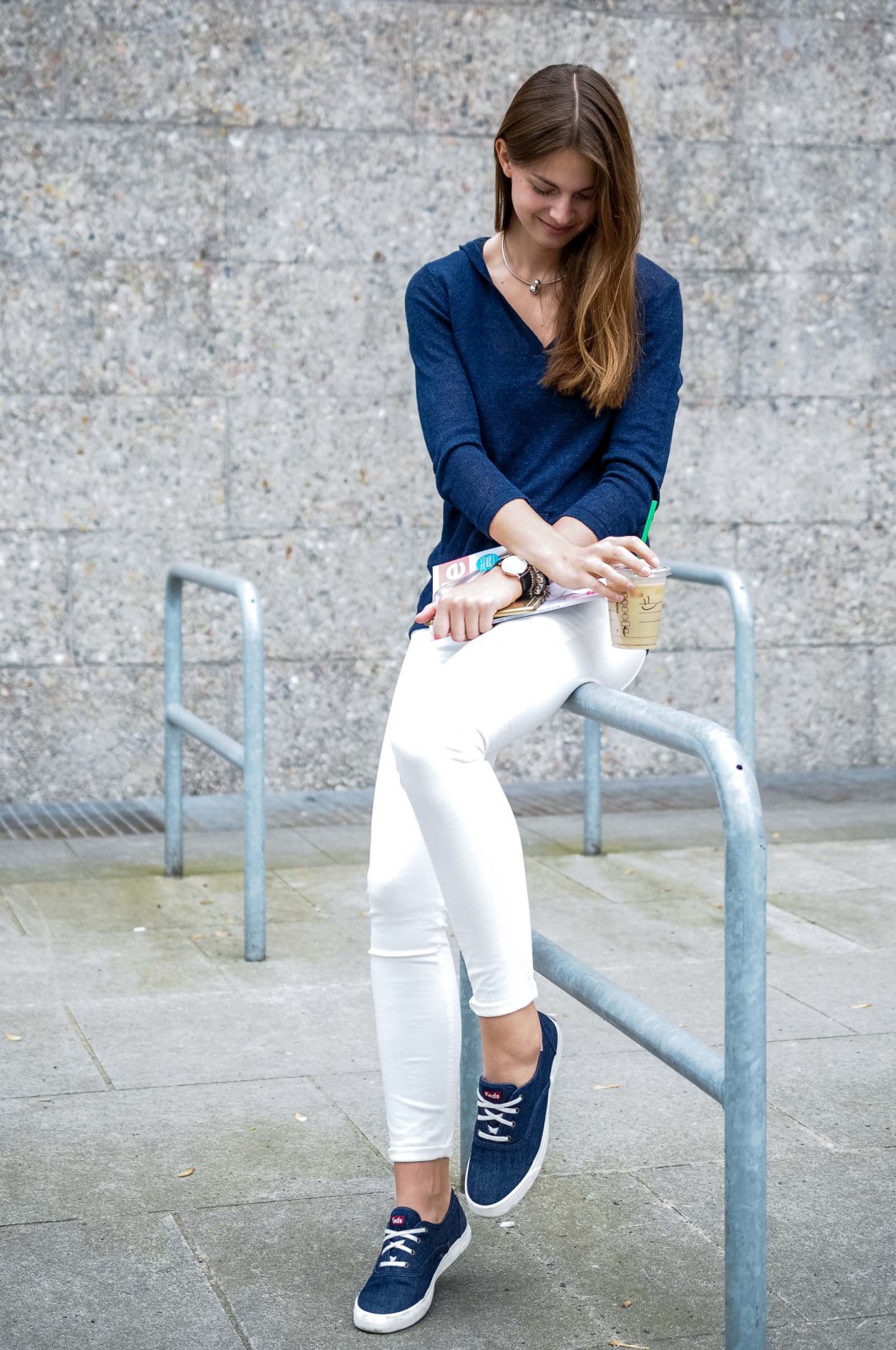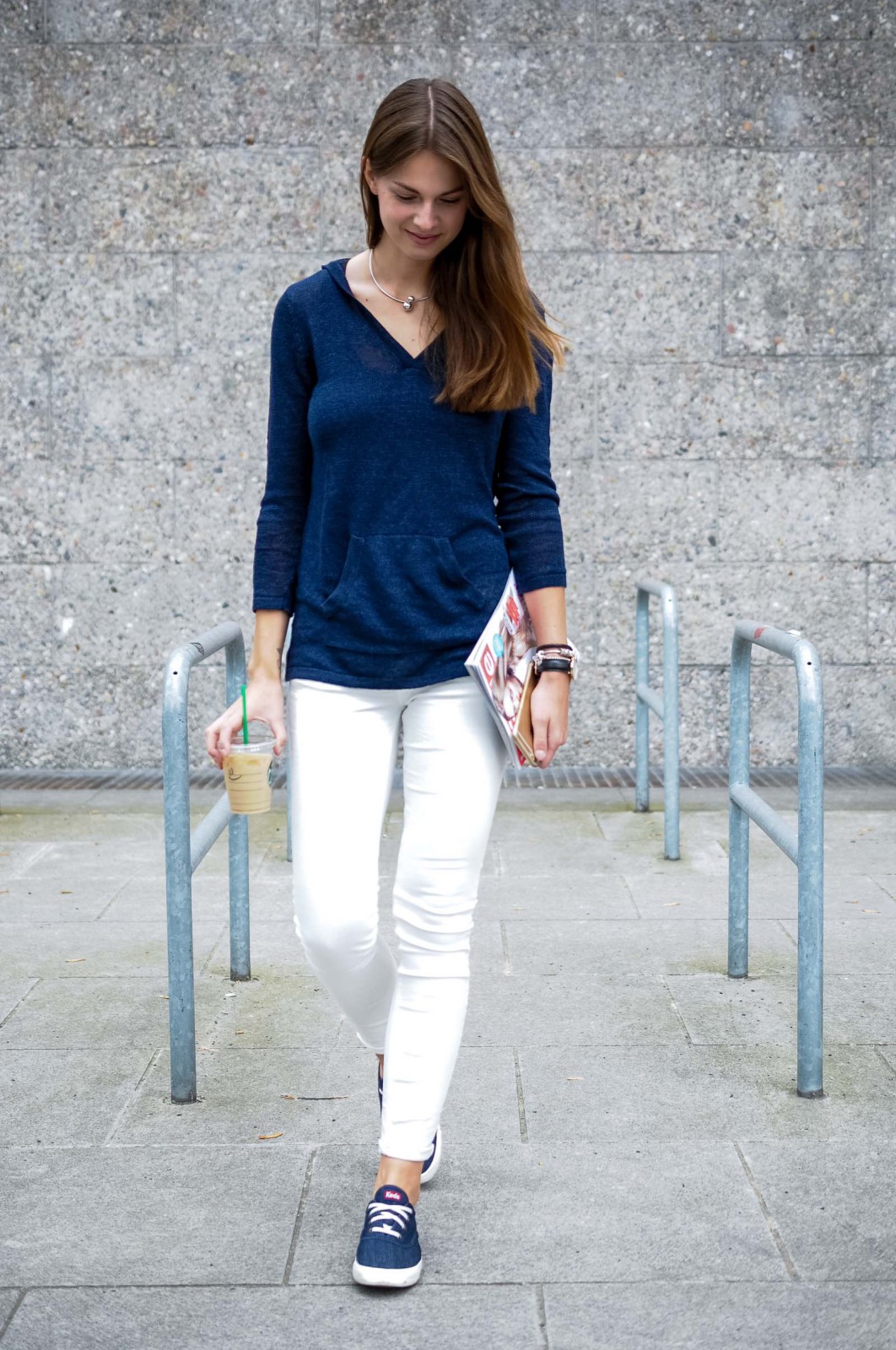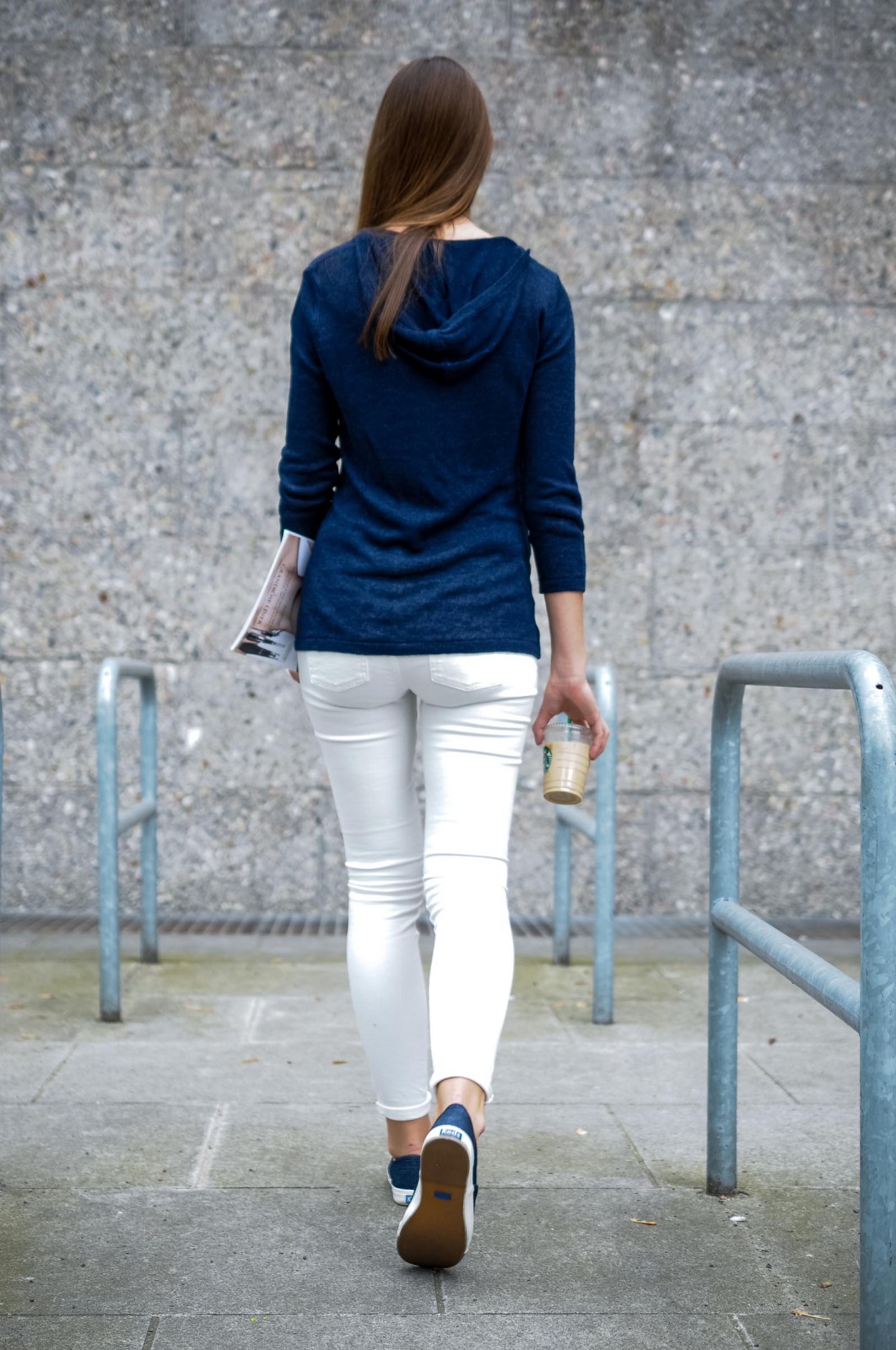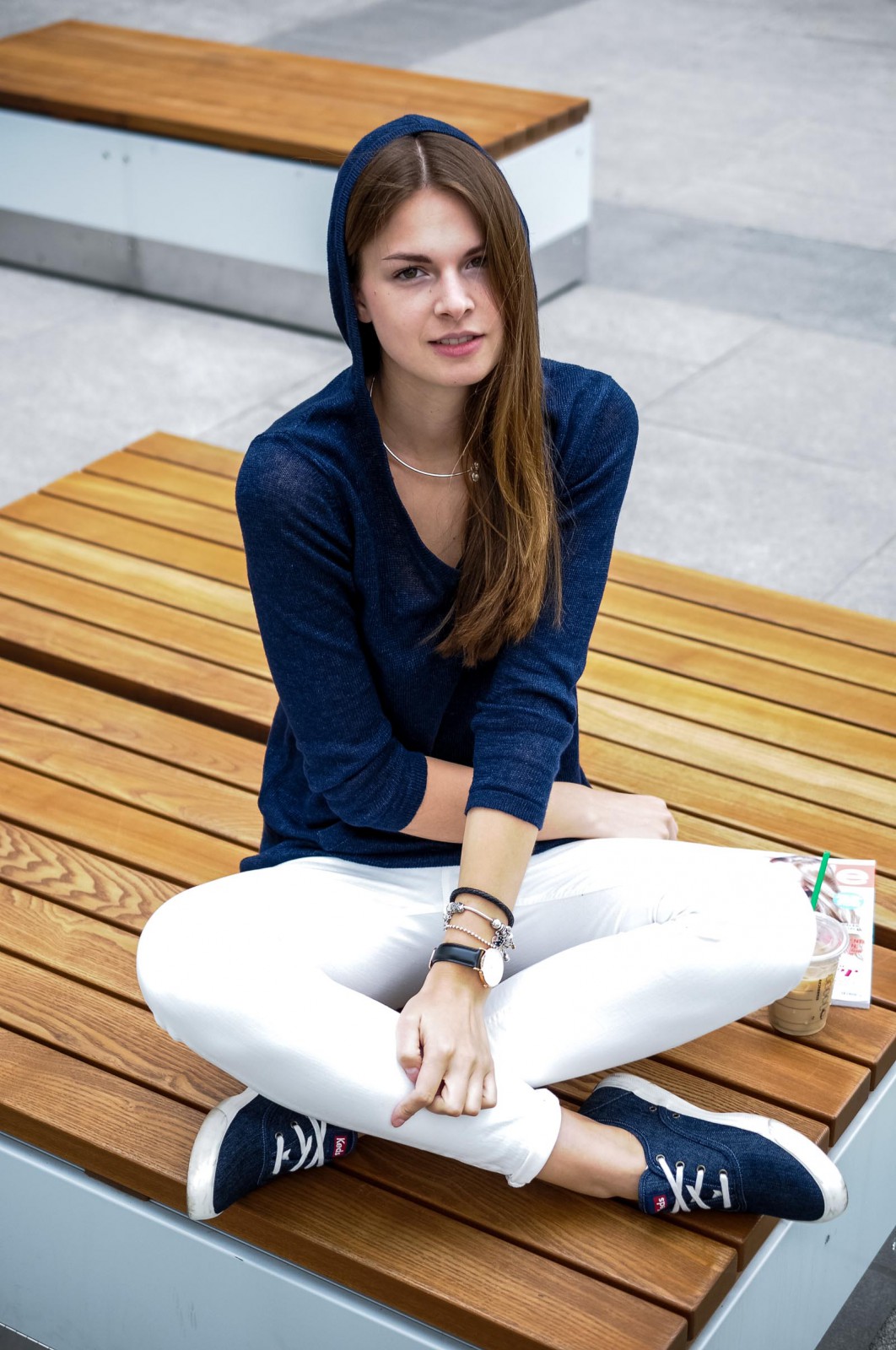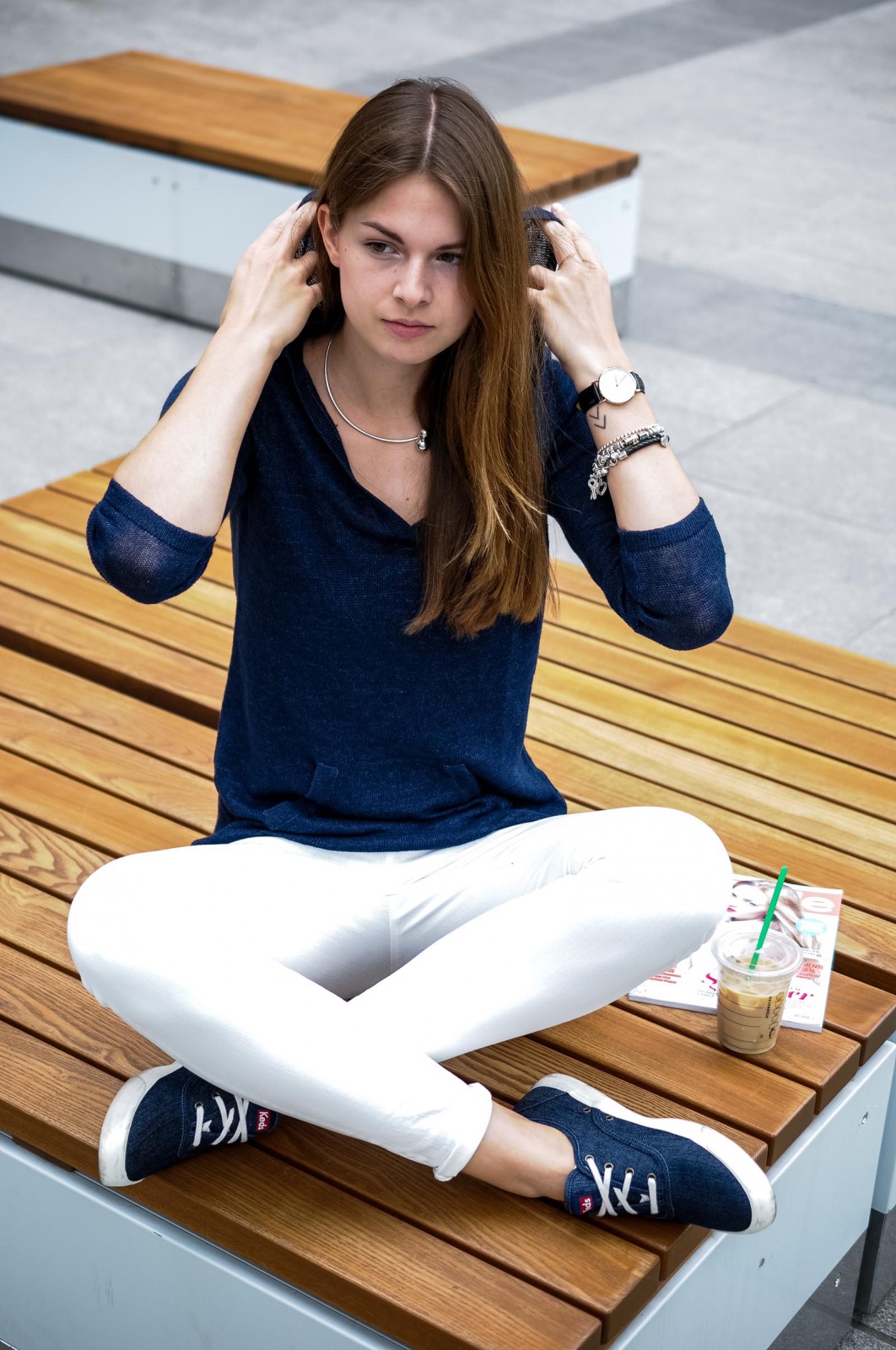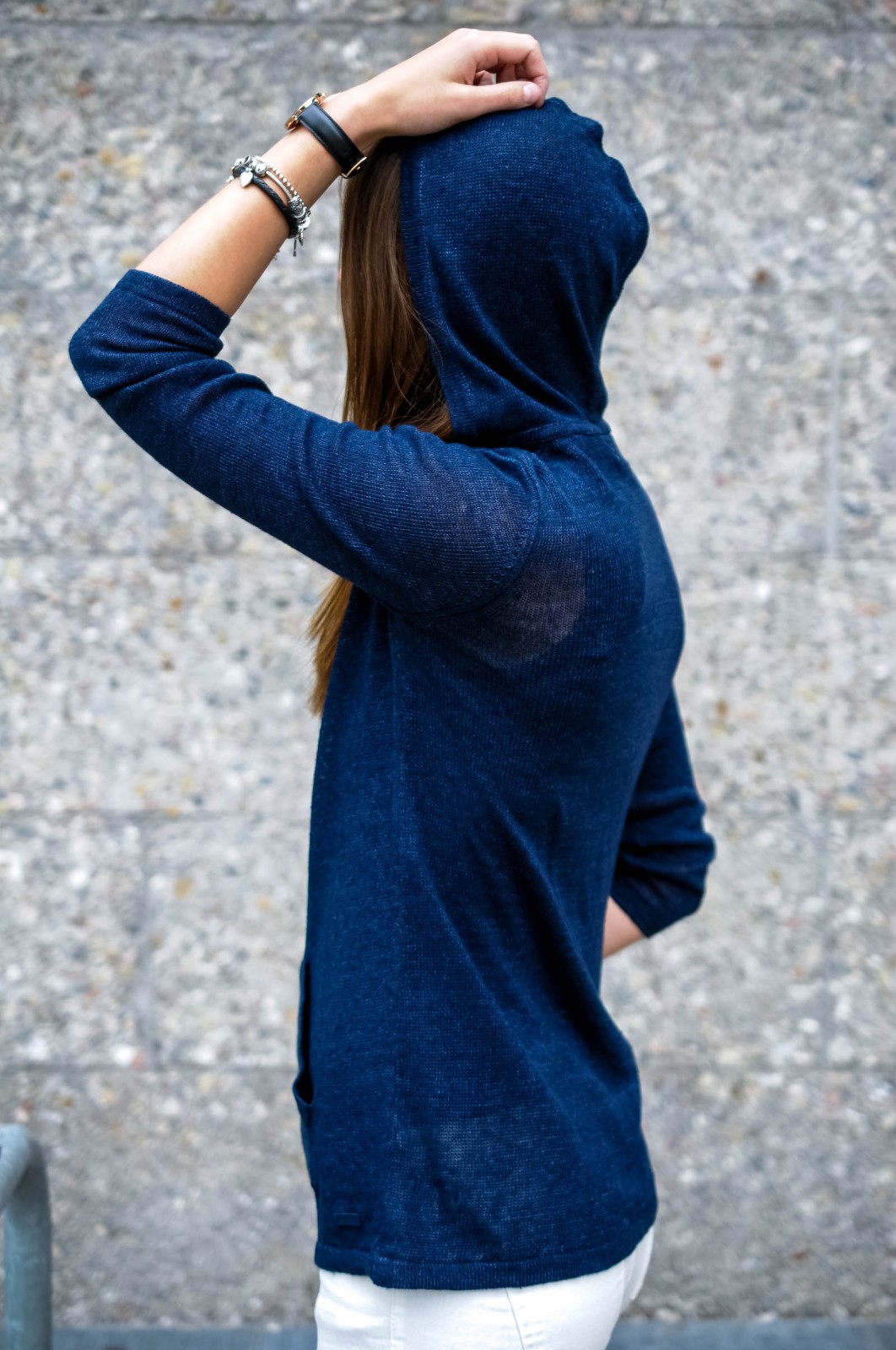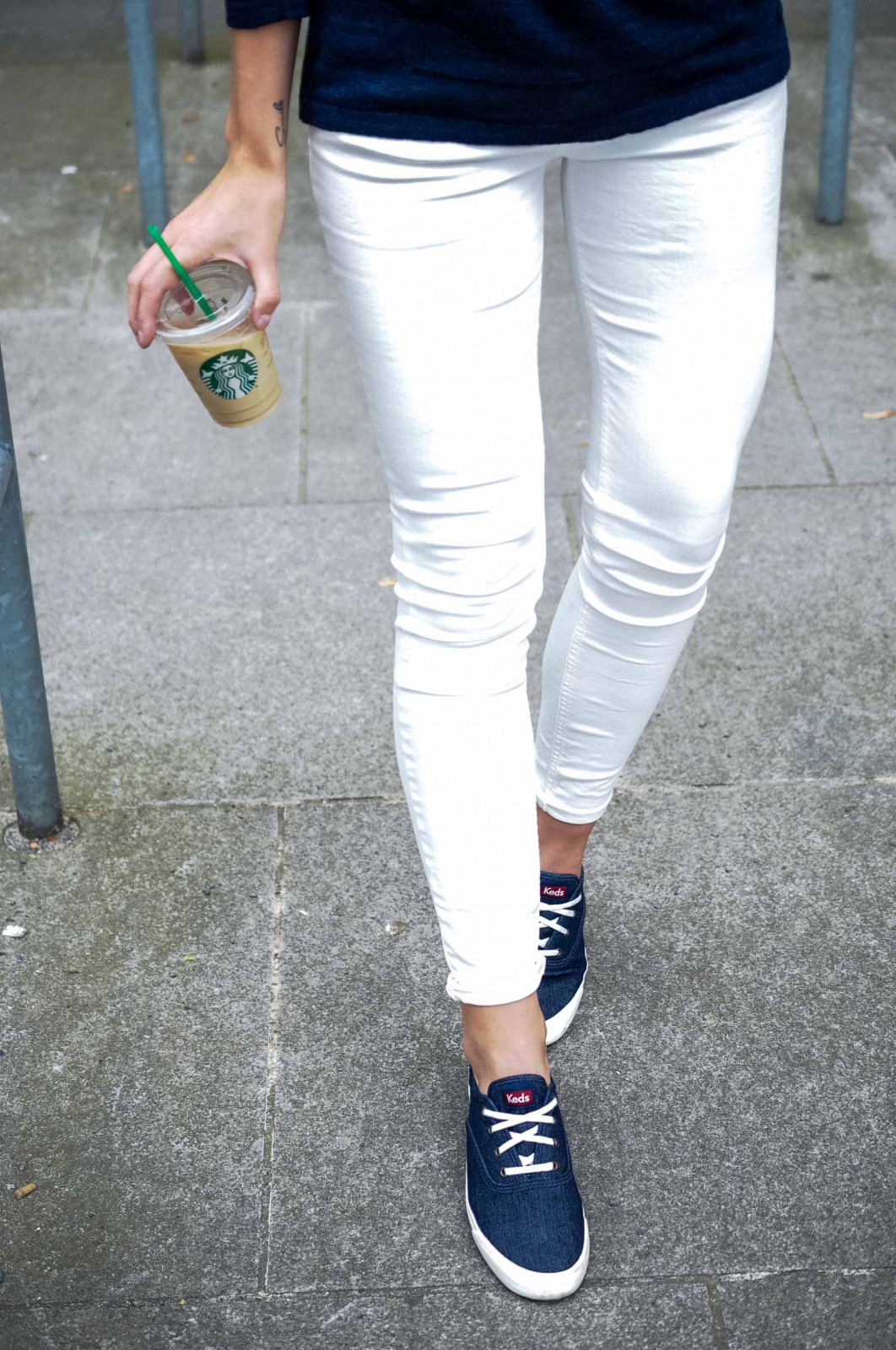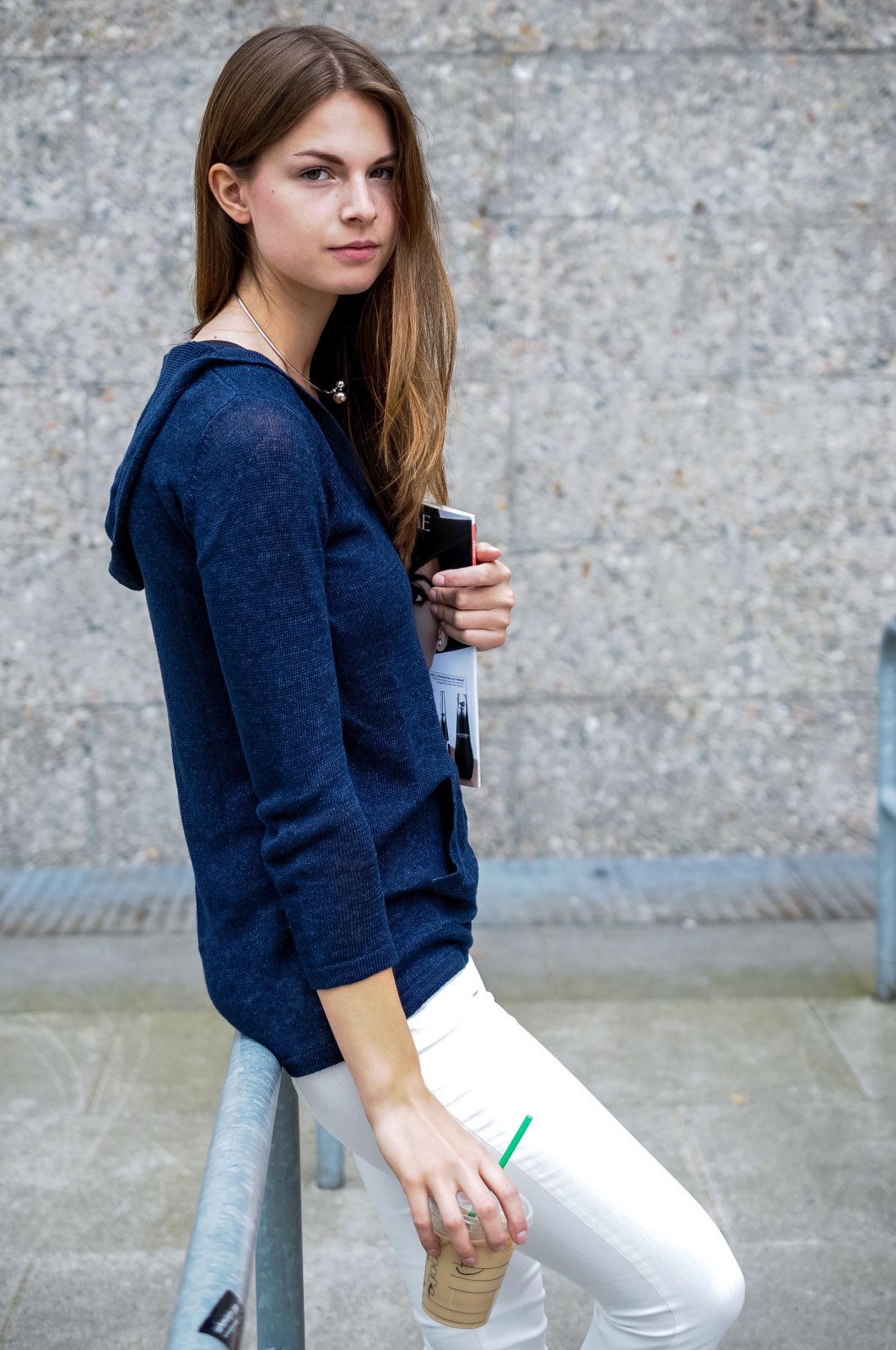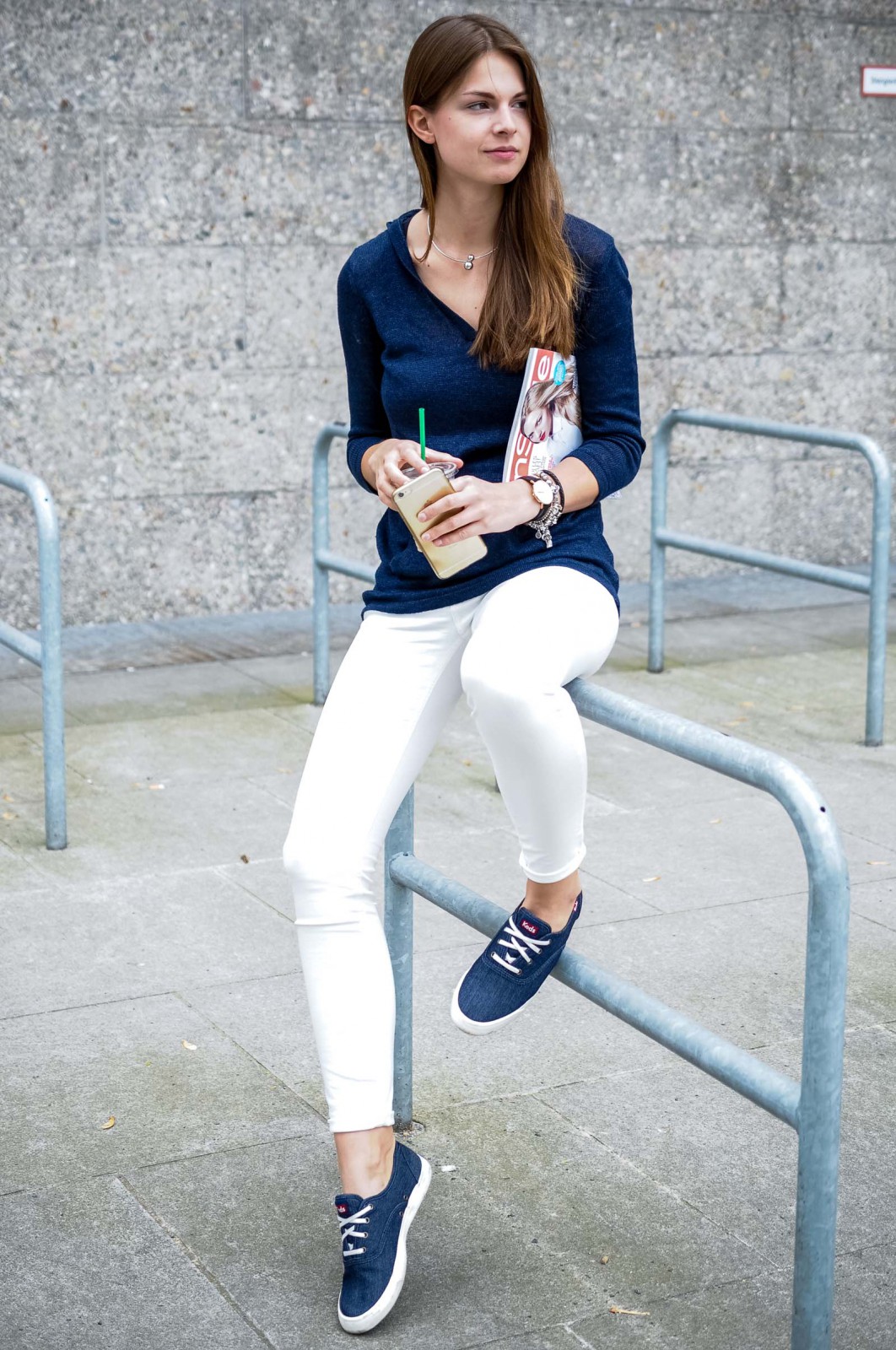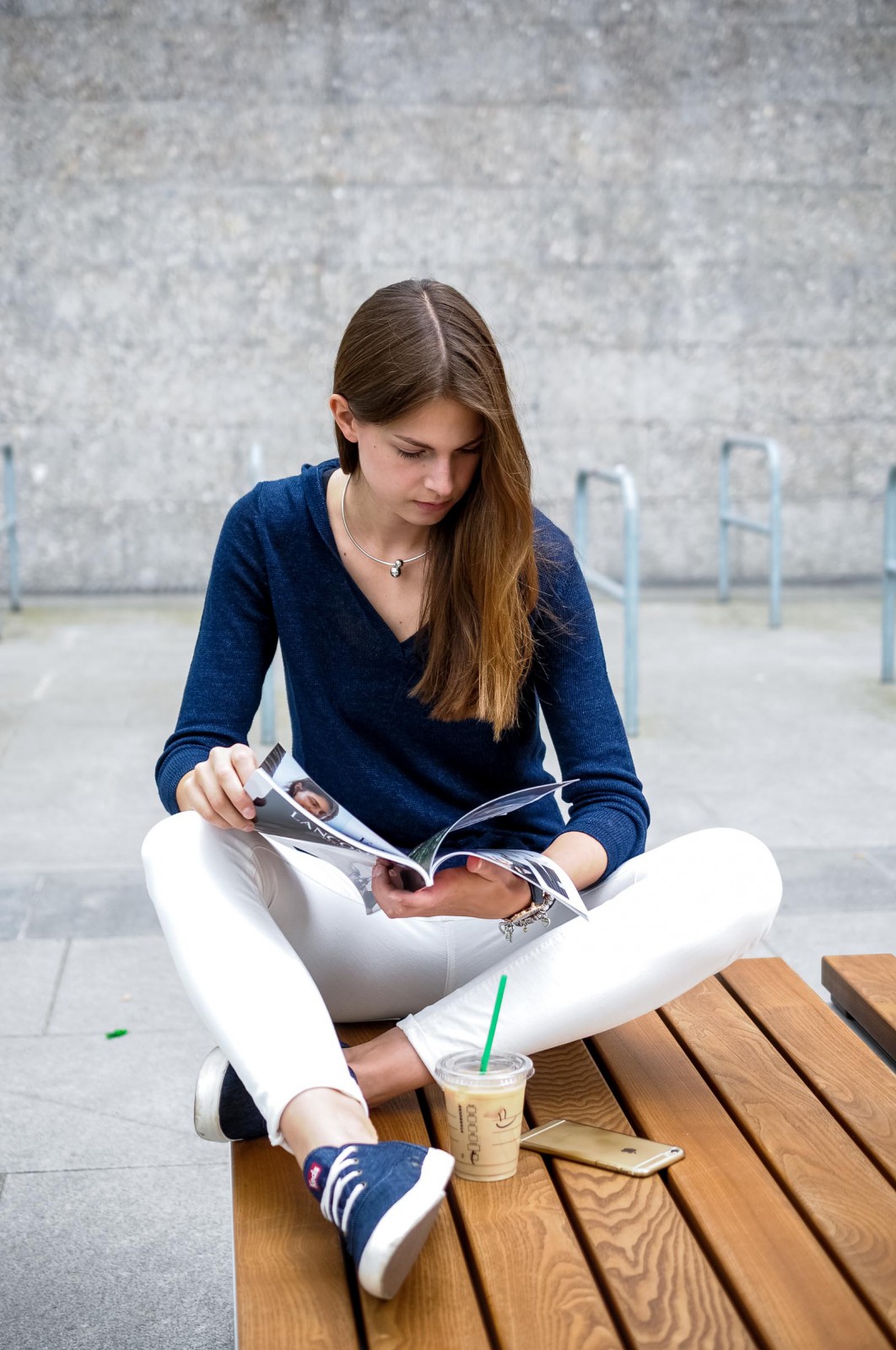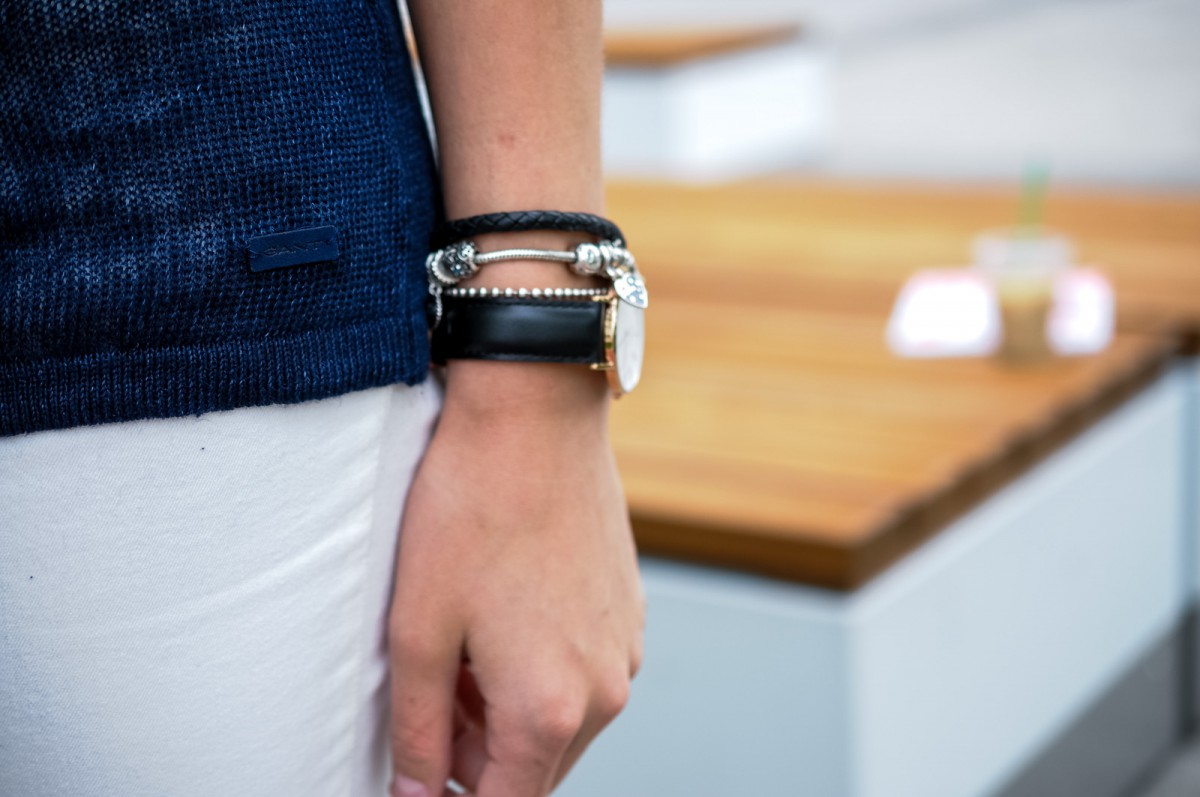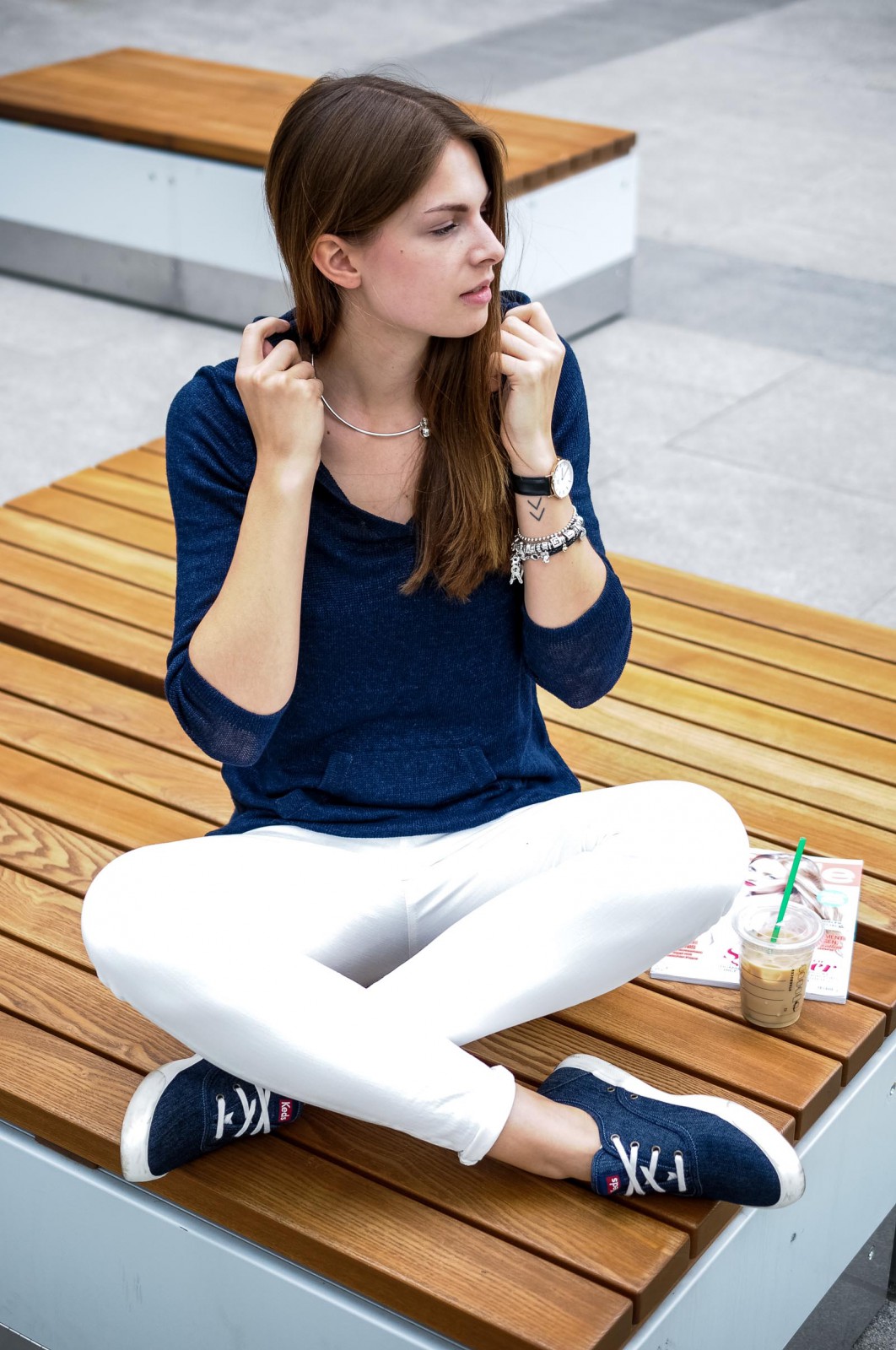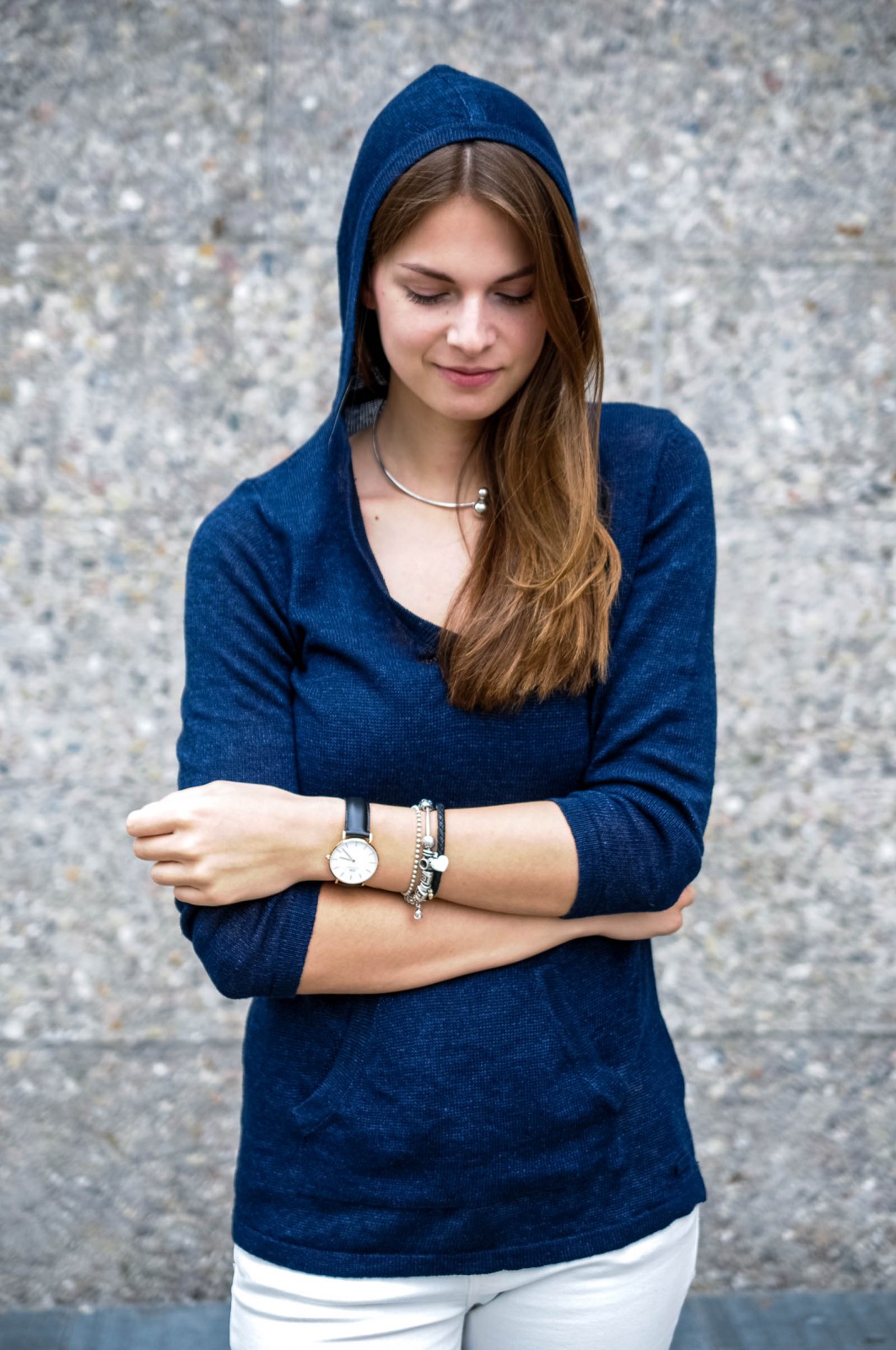 In friendly cooperation with GANT