Winter is the season of layering. Layering can be really tough, because your outfit has to keep you warm and to look nice at the same time. But don't worry, it is possible to create chic or at least nice layering outfits. The best about layering is, that it can give your outfits something special.
Winter is the season of layering
First of all, this outfit isn't a special layering outfit. BUT I layered, so I wanted to use this look as an opportunity to talk about layering. 😀 Here you can see the easiest form of layering: t-shirt and sweater. Well, I wore two t-shirts underneath this sweater – that's why I call it secret layering 😉 -, because two t-shirts keep you warmer than one 😉 So much about the "kepping you warm"-part of this outfit. To make this look more special I decided to wear t-shirts with different colours: grey and white. That's the story behind my outfit.. it's a pretty simple outfit I wore last weekend and I didn't feel like wearing something chic.
Defend Paris
What do you think about my new Defend Paris sweater? You've seen a few outfits with Defend Paris garments and most of them have the AK print, but if you don't like the styles with the AK then this style could be the right one for you. 🙂
Enjoy your Tuesday and seize the day. xx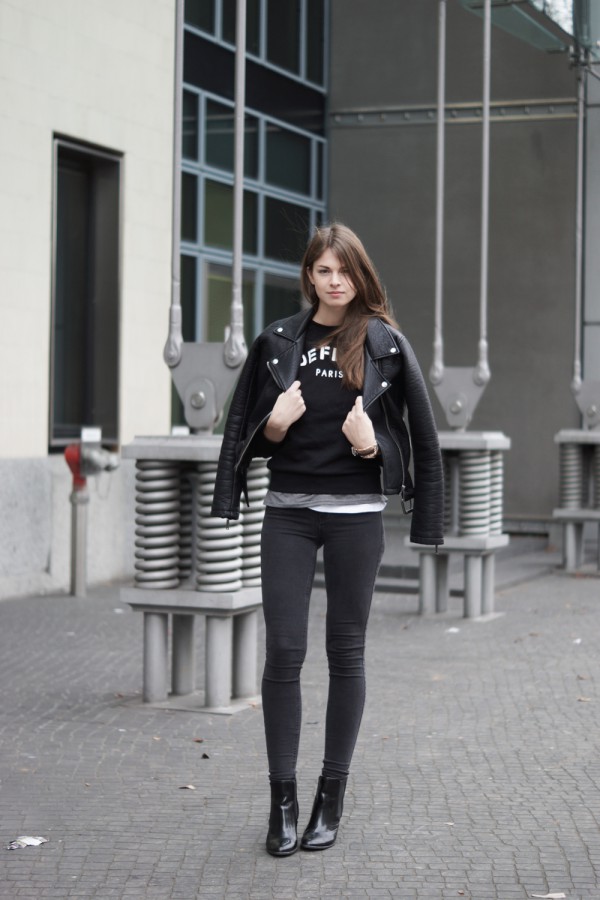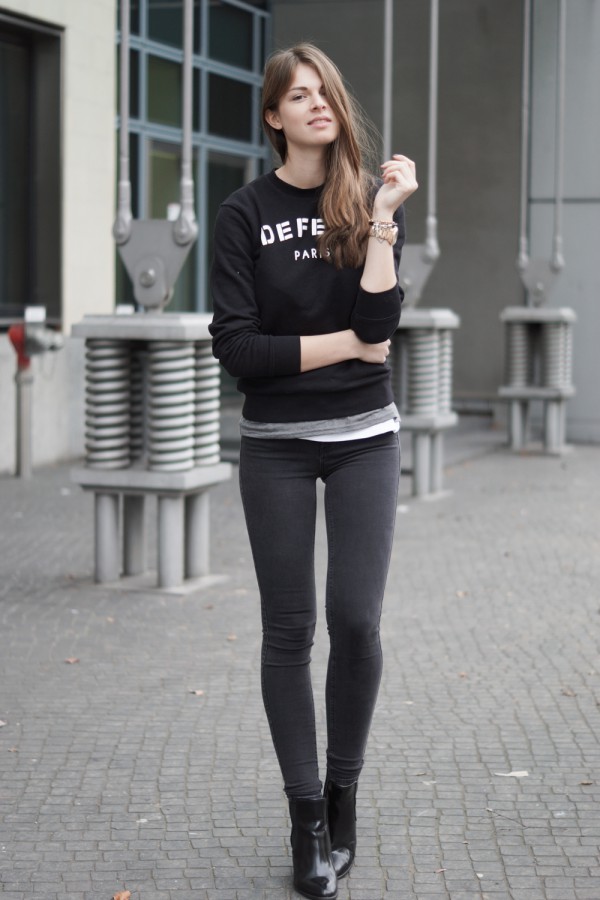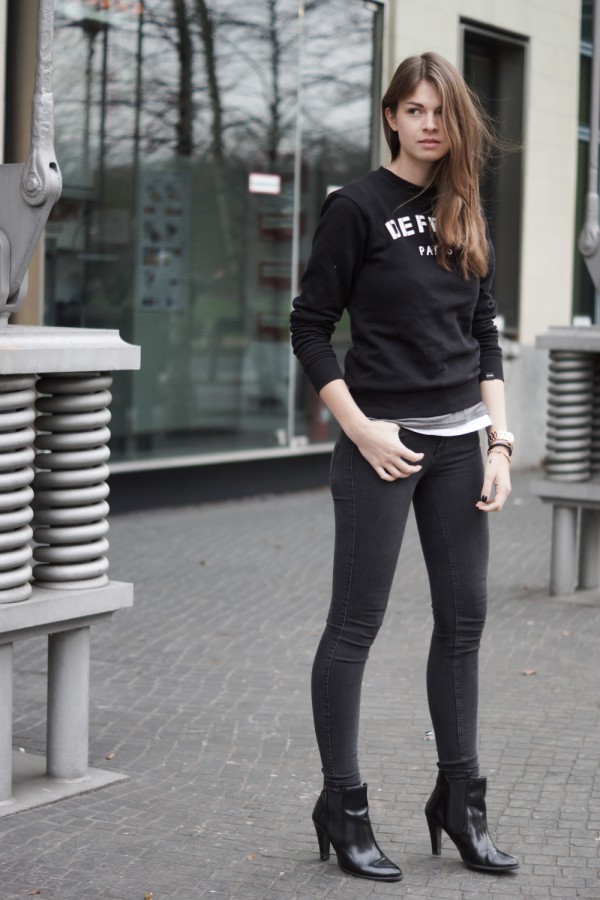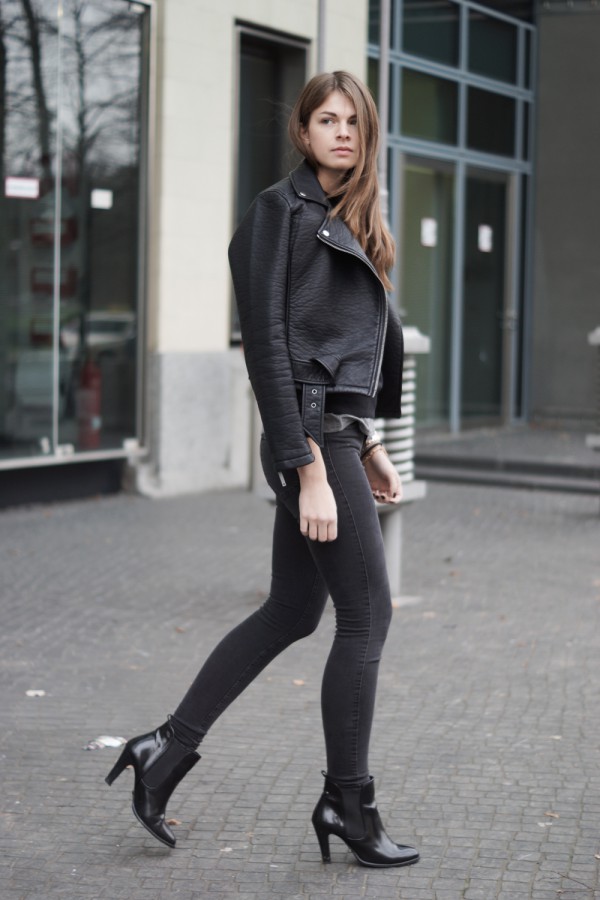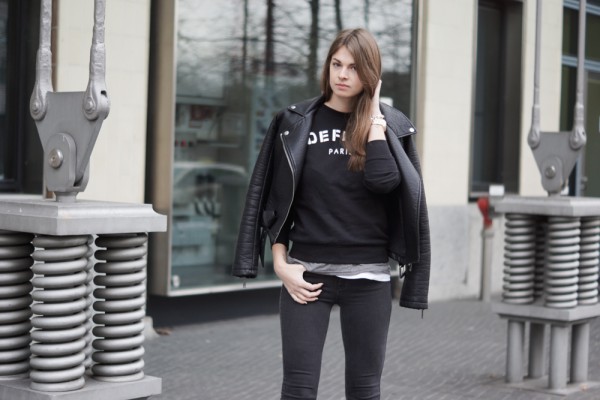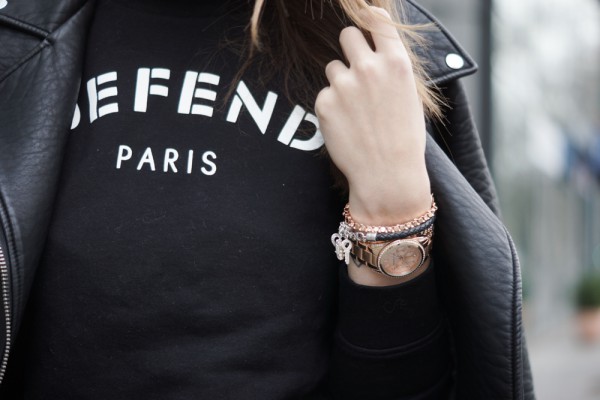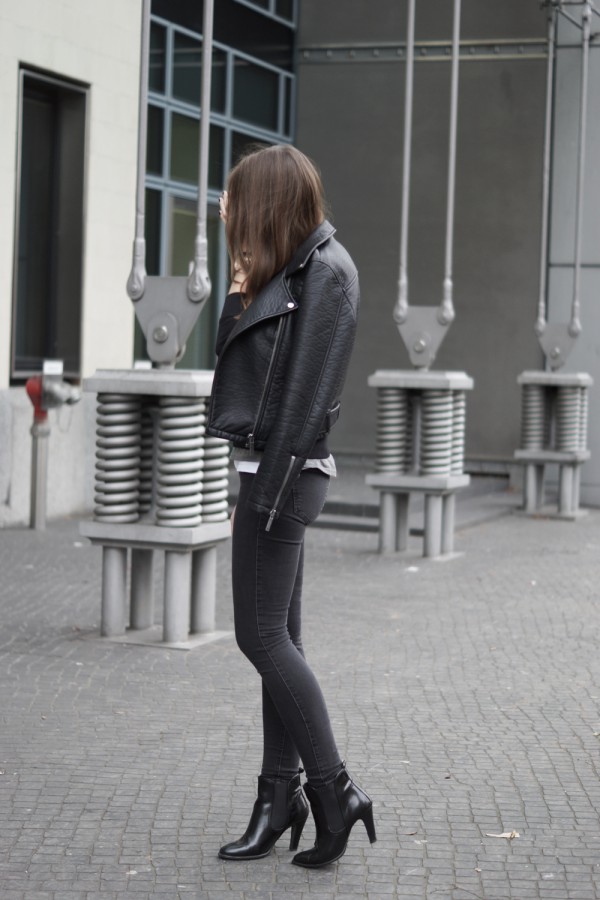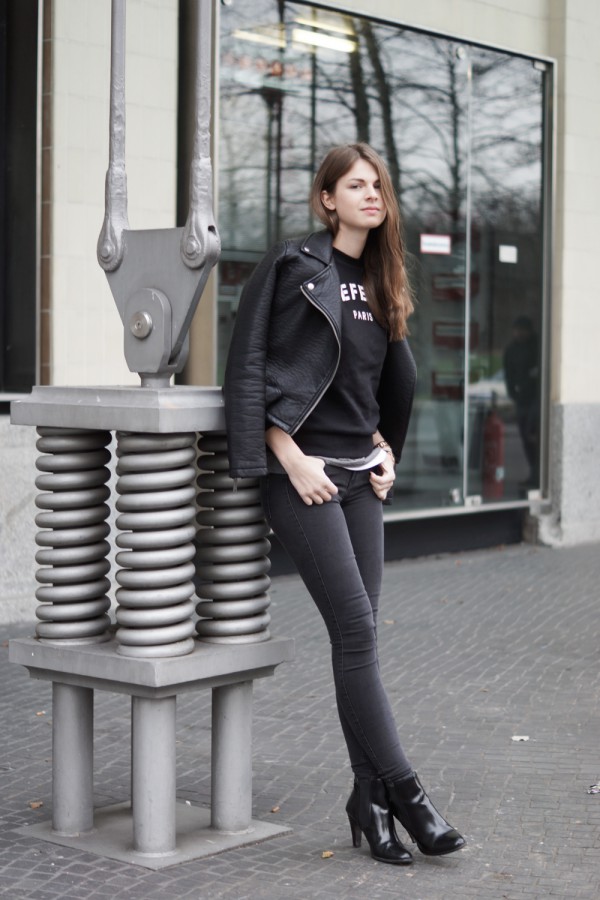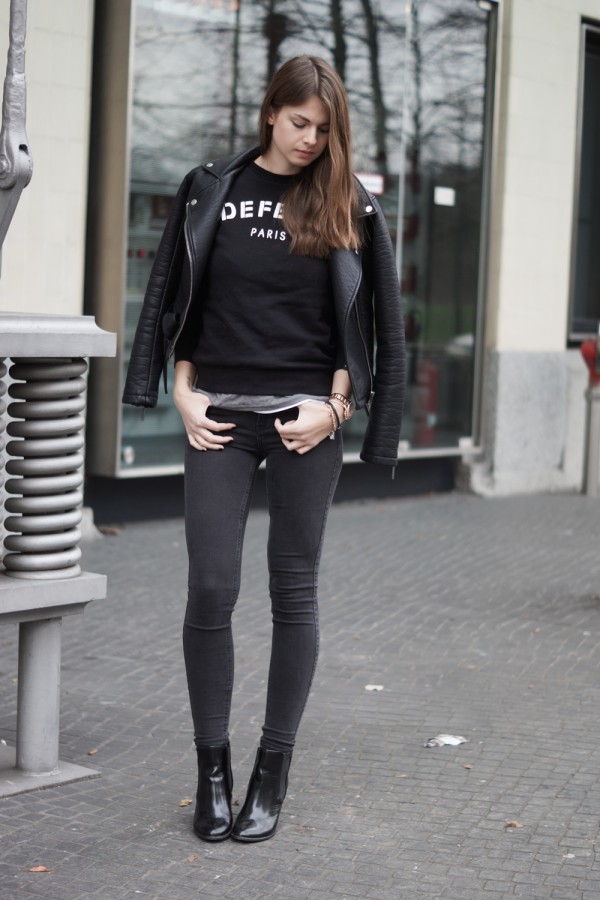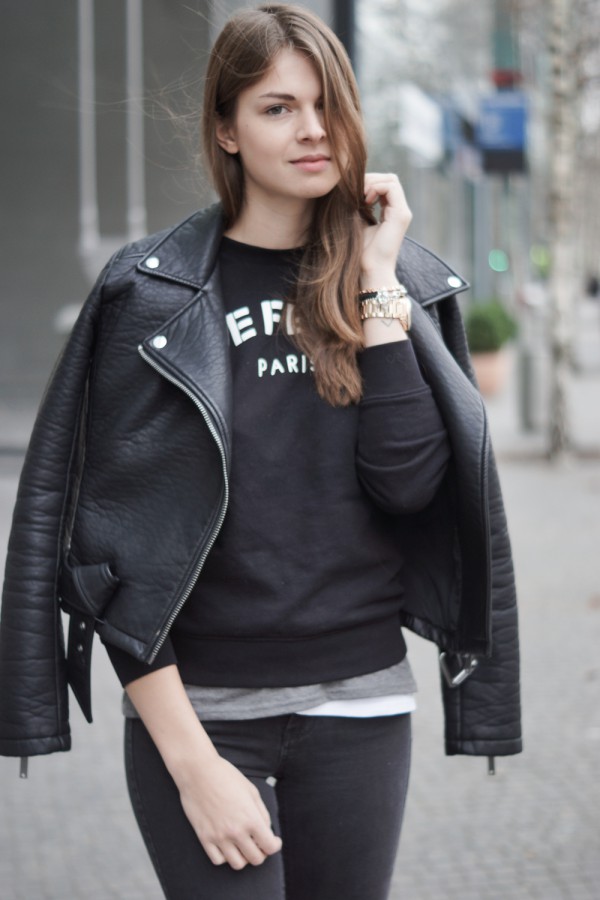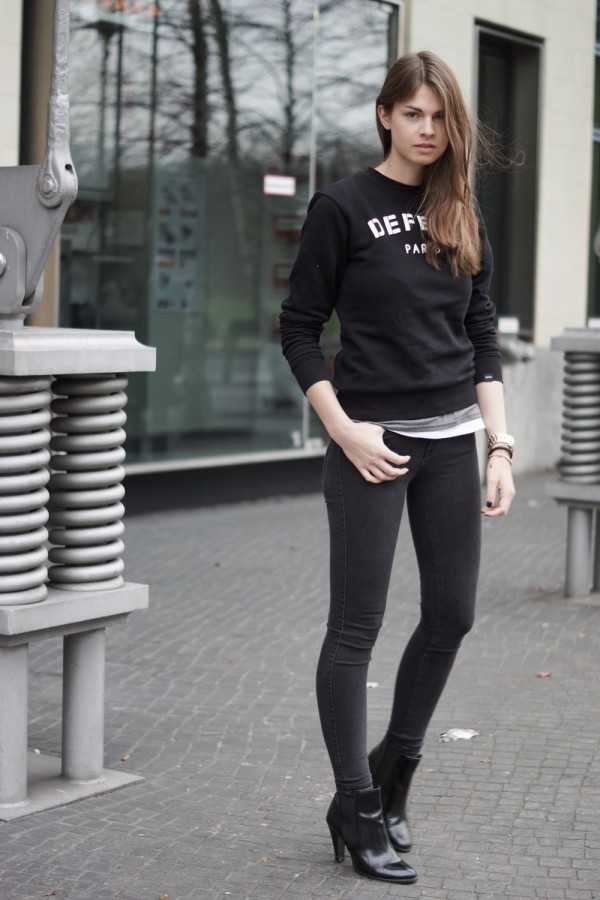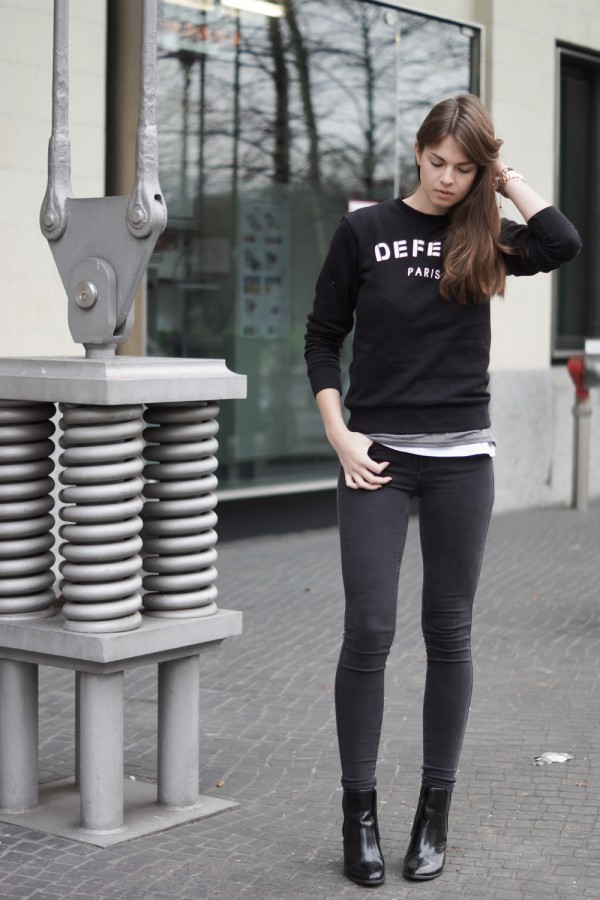 SHOP THE LOOK // SIMILAR CLOTHES