Happy Friday everyone! I'm back in Berlin, super tired, and I can't wait for the weekend to begin. But before I can enjoy the weekend to the fullest, I'll finally go to the gym again – haven't been there a too long now – and work. I travelled a lot the past days and didn't have enough time to work, so there's a lot to catch up on today! But I don't only have a lot of work today; my brother is coming back from his three-month travel, and we'll have an early dinner all together. Putting my outfit into play, I have to say, that it is kind of difficult to find the perfect outfit for this kind of busy days. I have to different appointments: work at the office and dinner at a restaurant. My outfit needs to fit for both of these appointments and here is what I would wear:
Black Linen Shirt from GANT
The black linen shirt from GANT is the perfect basic piece for a lot of occasions. It's casual yet chic and very versatile. You can wear it from day to night, no matter what your plans are. In my case I would wear it on a day like this: first at the office and later for dinner. You can easily combine it to for both occasions, so you only have to change a few accessories. I combined it with blue jeans for both occasions. I would wear sneakers at the office, and chose high heels for the dinner. It's a little change; that creates a completely new look. Last but not least you only have to add and/or change some jewellery. I would wear the necklace all day, no matter what I'm up to. Sometimes I just don't like to wear bracelets when I'm working at the office, so I would probably add them for the dinner and wouldn't wear them all day long. The only thing I didn't have with me was a bag; maybe I would add a small one for the dinner, but it's not a must.
You see, it's easy as 1,2,3 to create a look you can wear from day to night. All you need are the perfect basics, so you only have to change some accessories, and that's it. I love how easy, perfect basics make dressing up. And my new GANT linen shirt is definitely one of those basics. And can even imagine wearing it on the beach in summer or on a Sunday in combination with sweatpants. How would you wear it?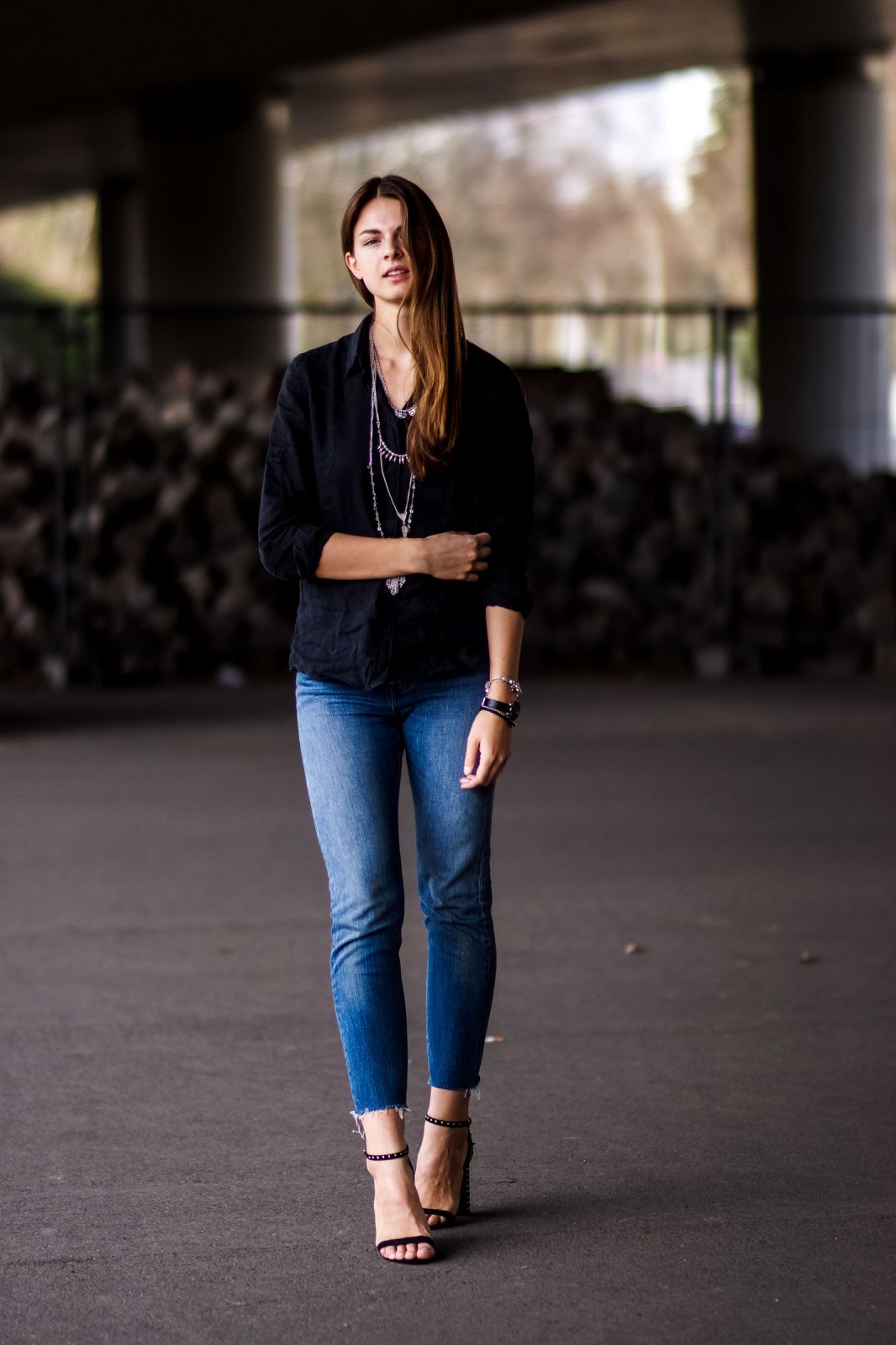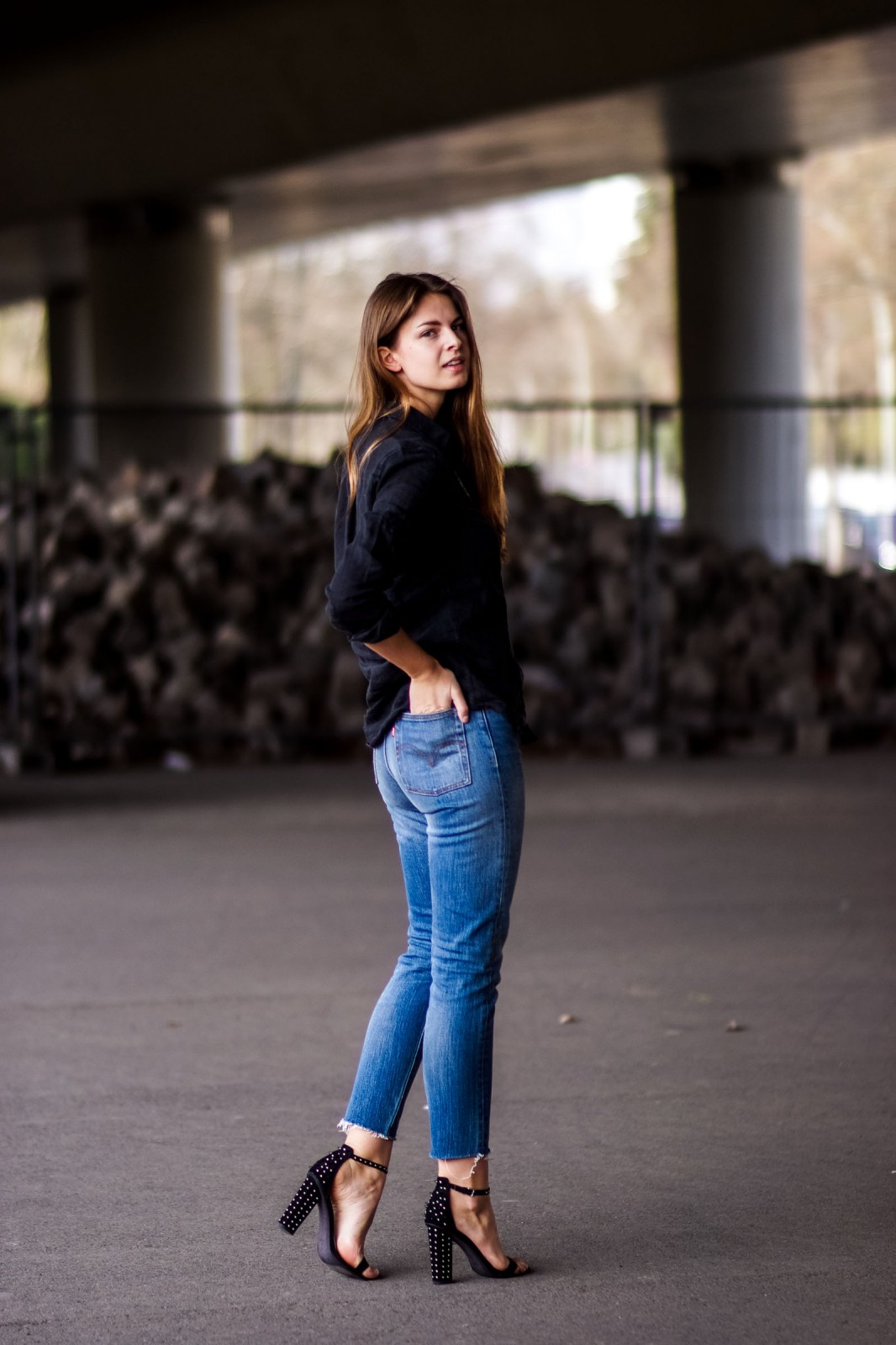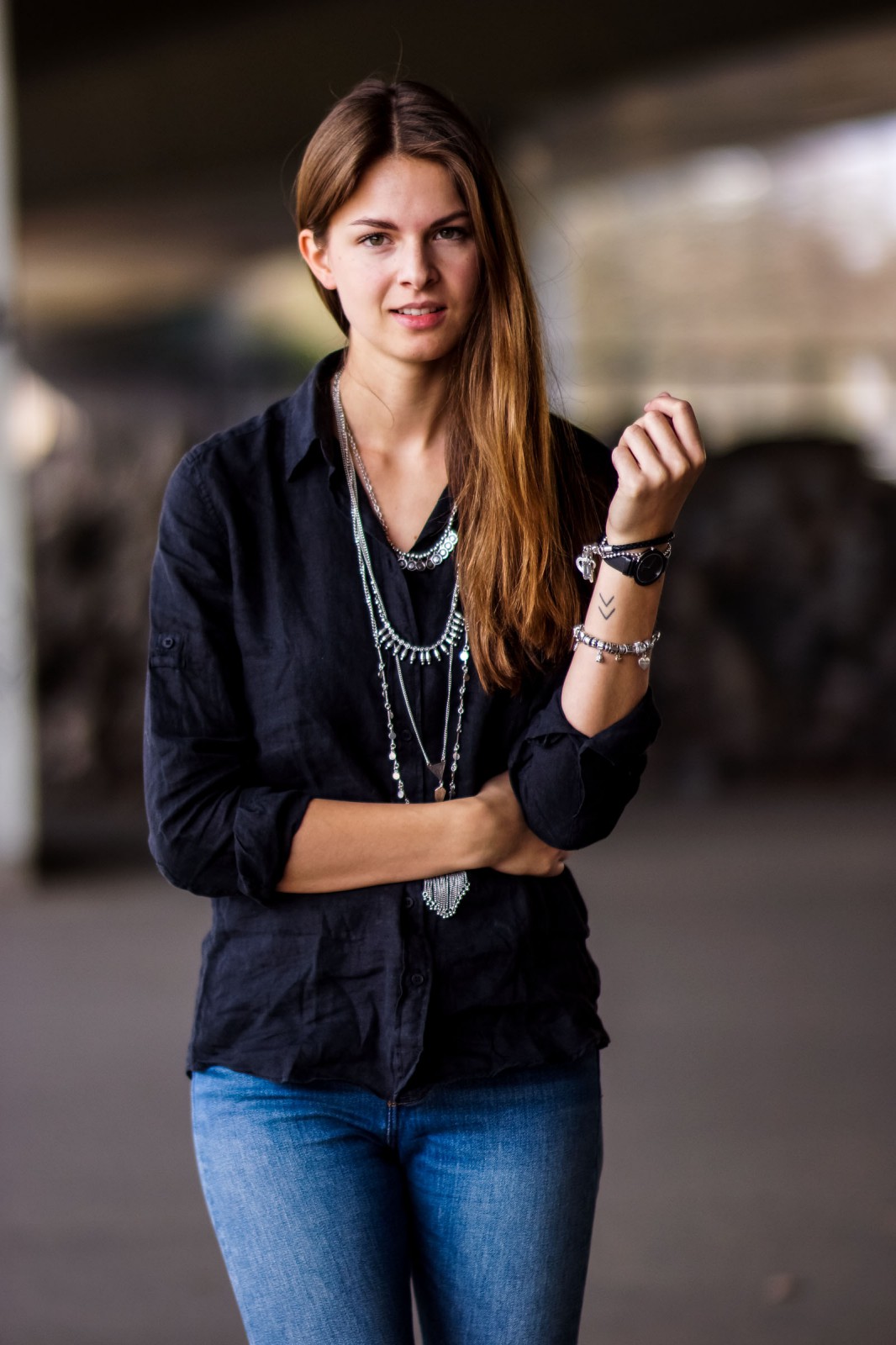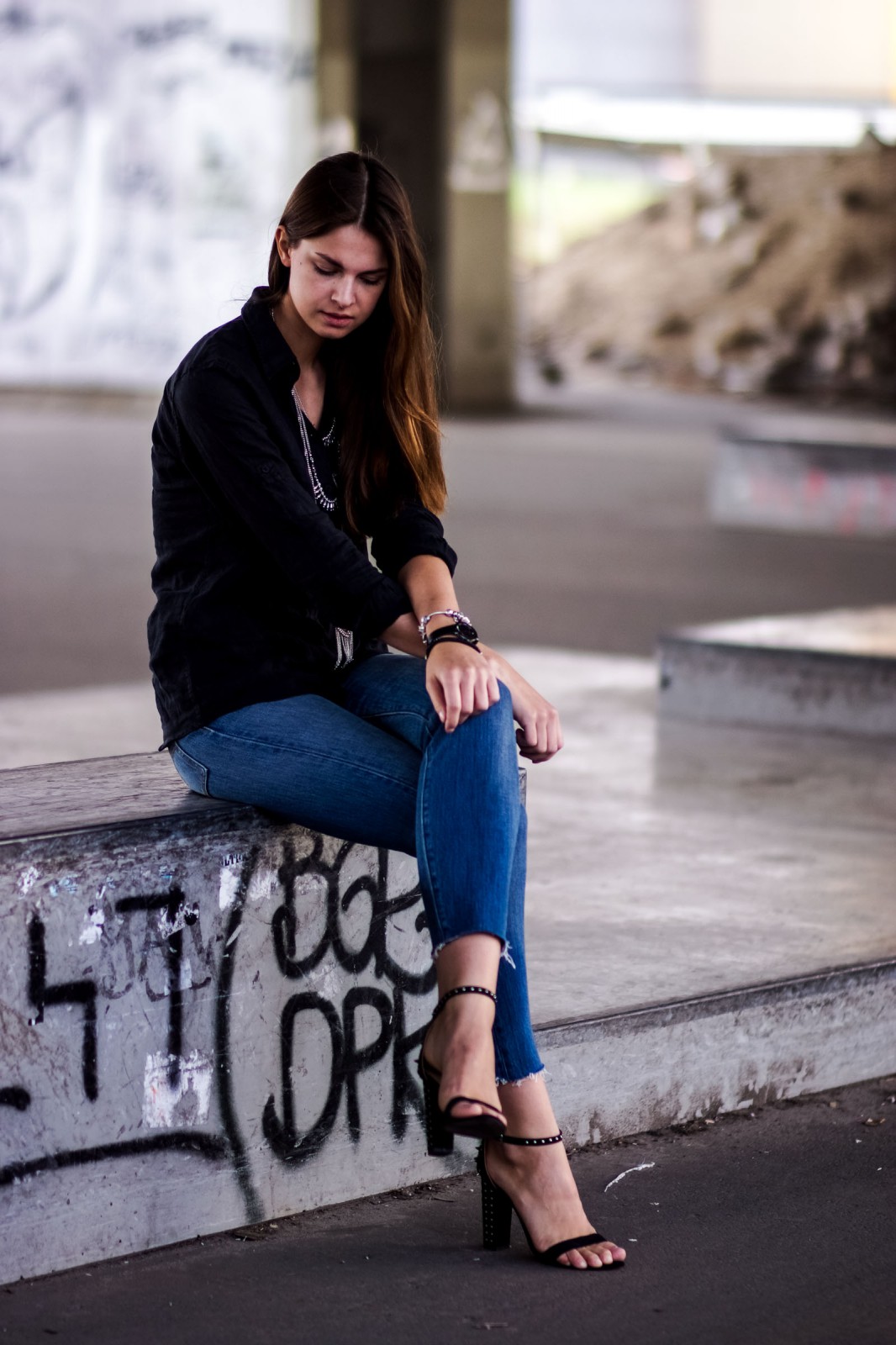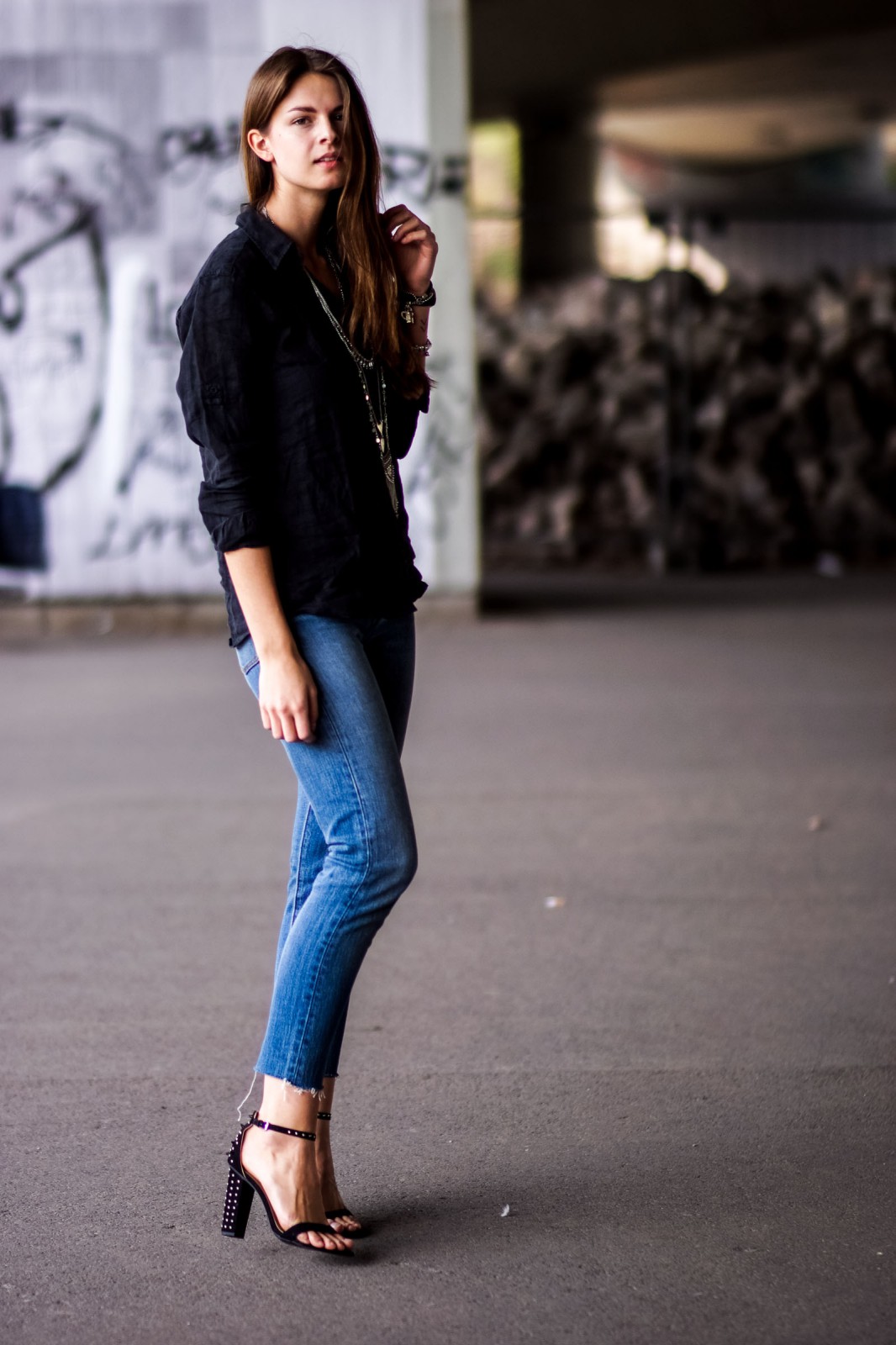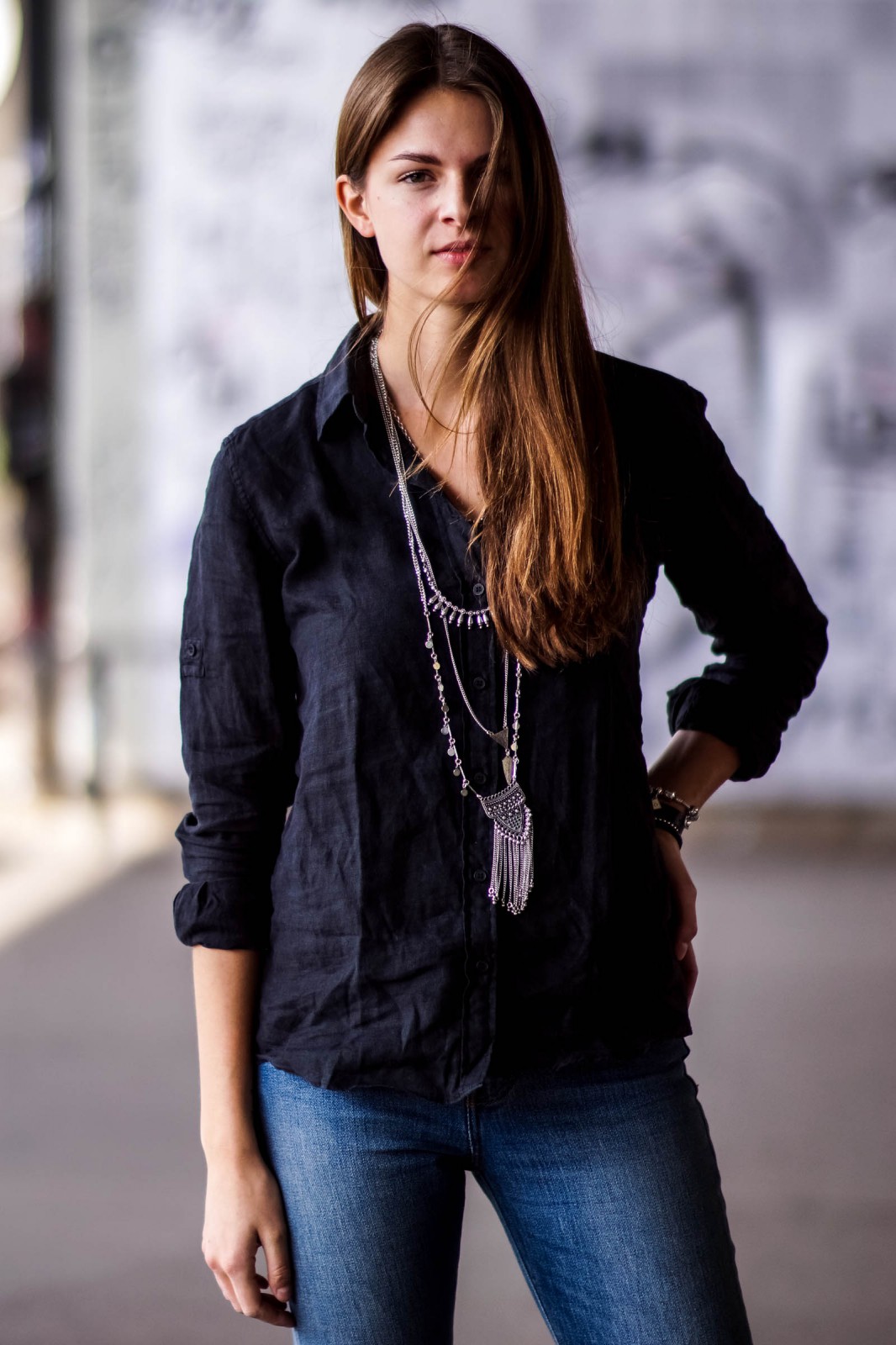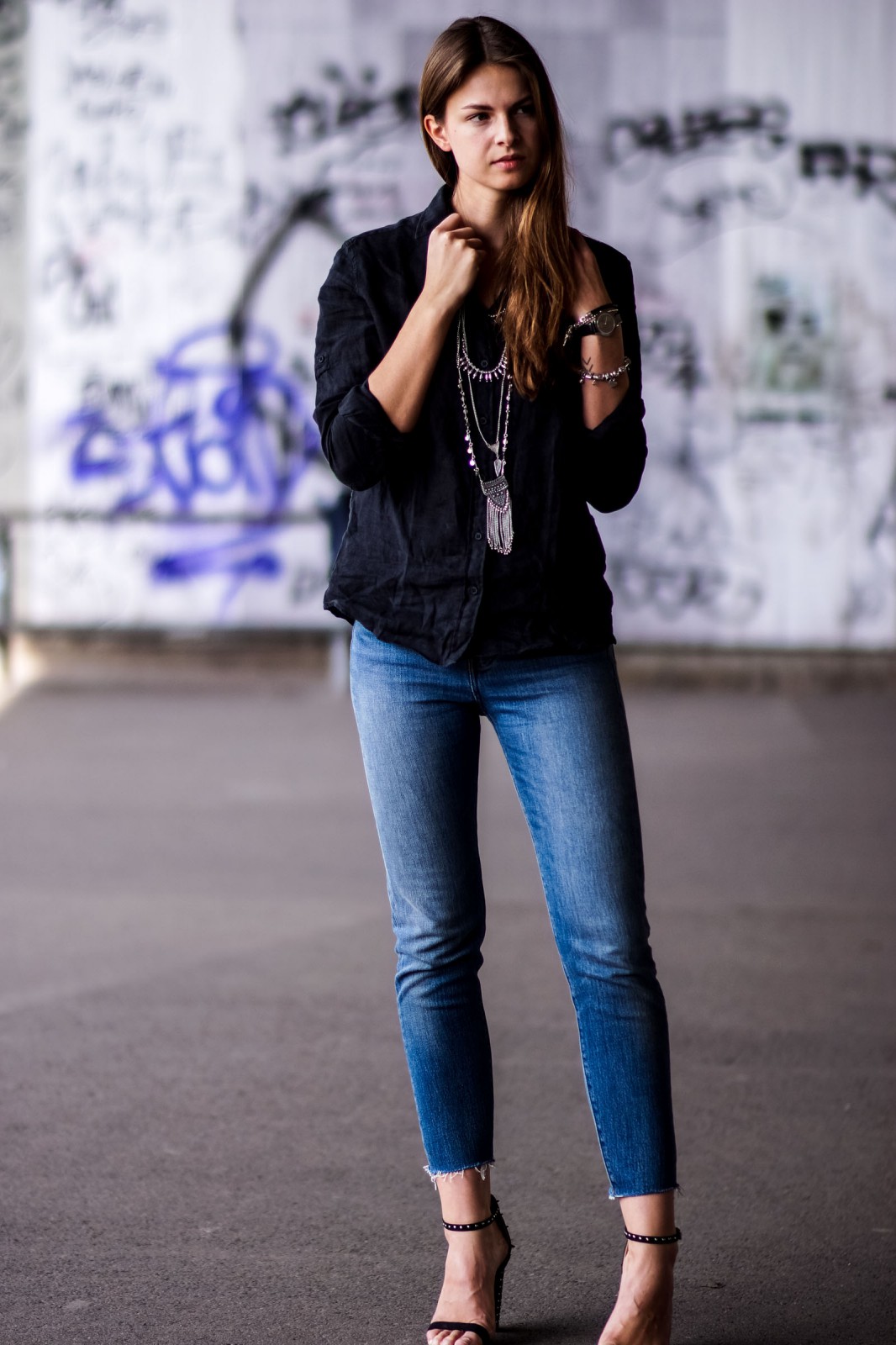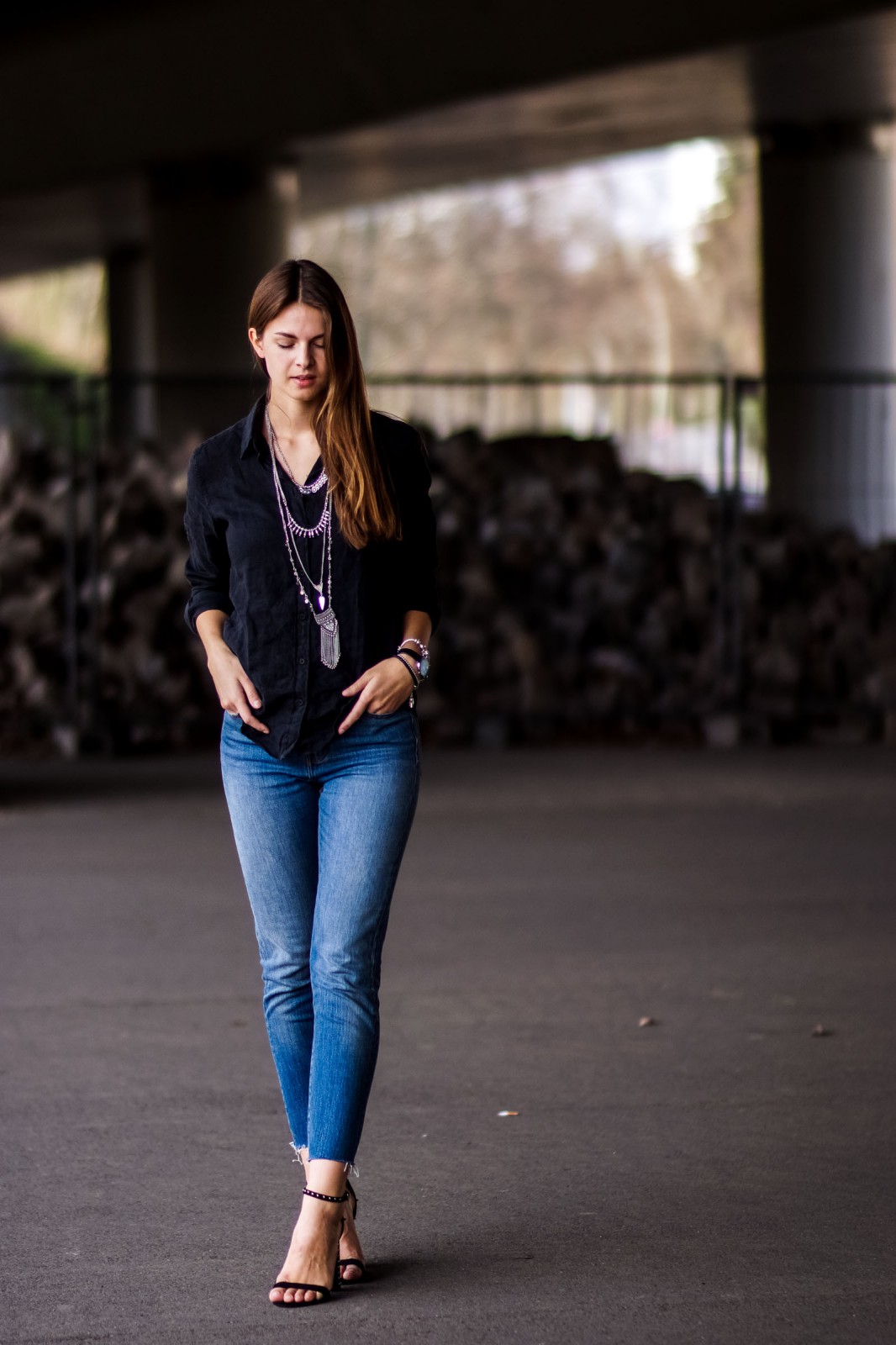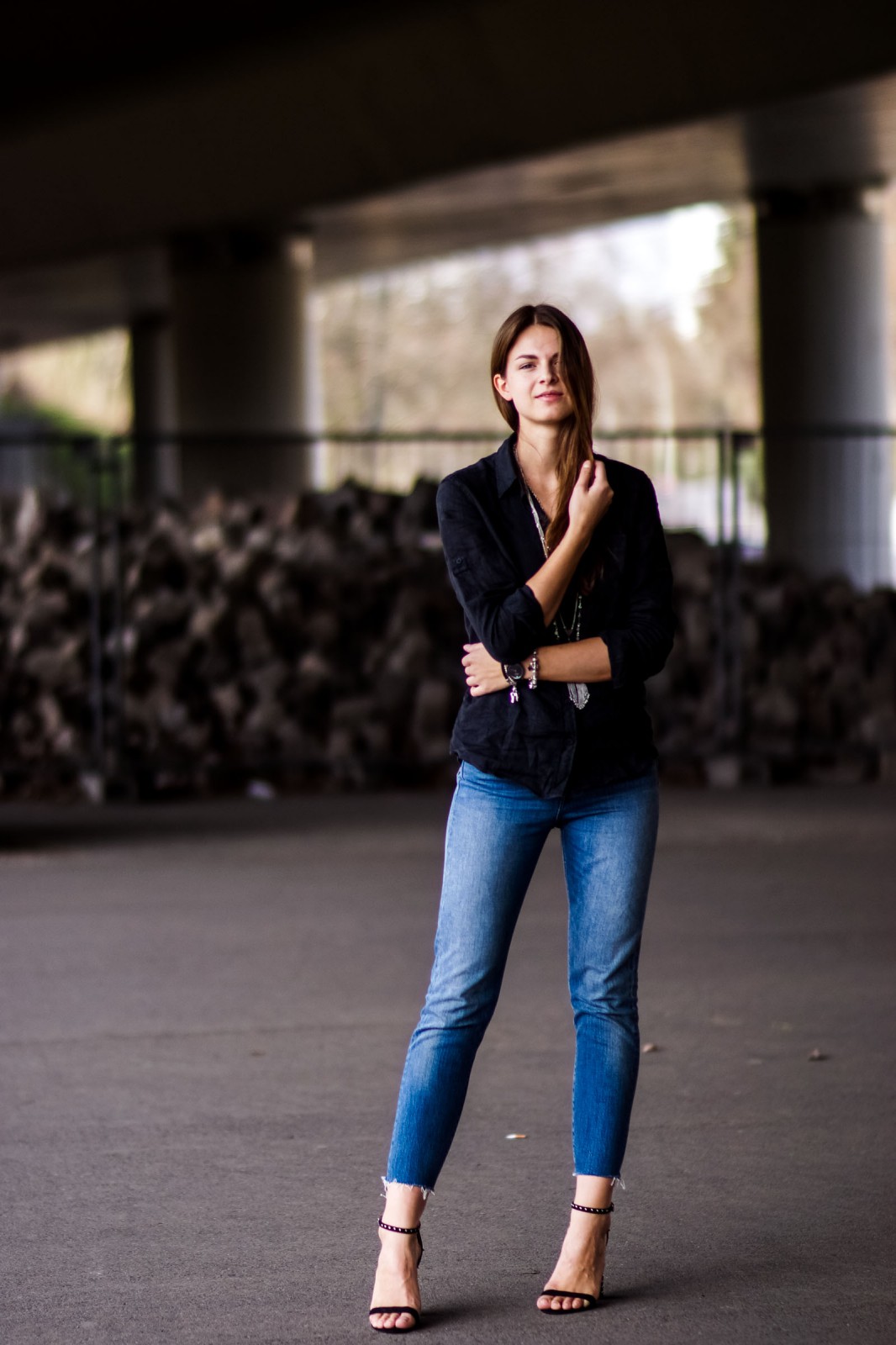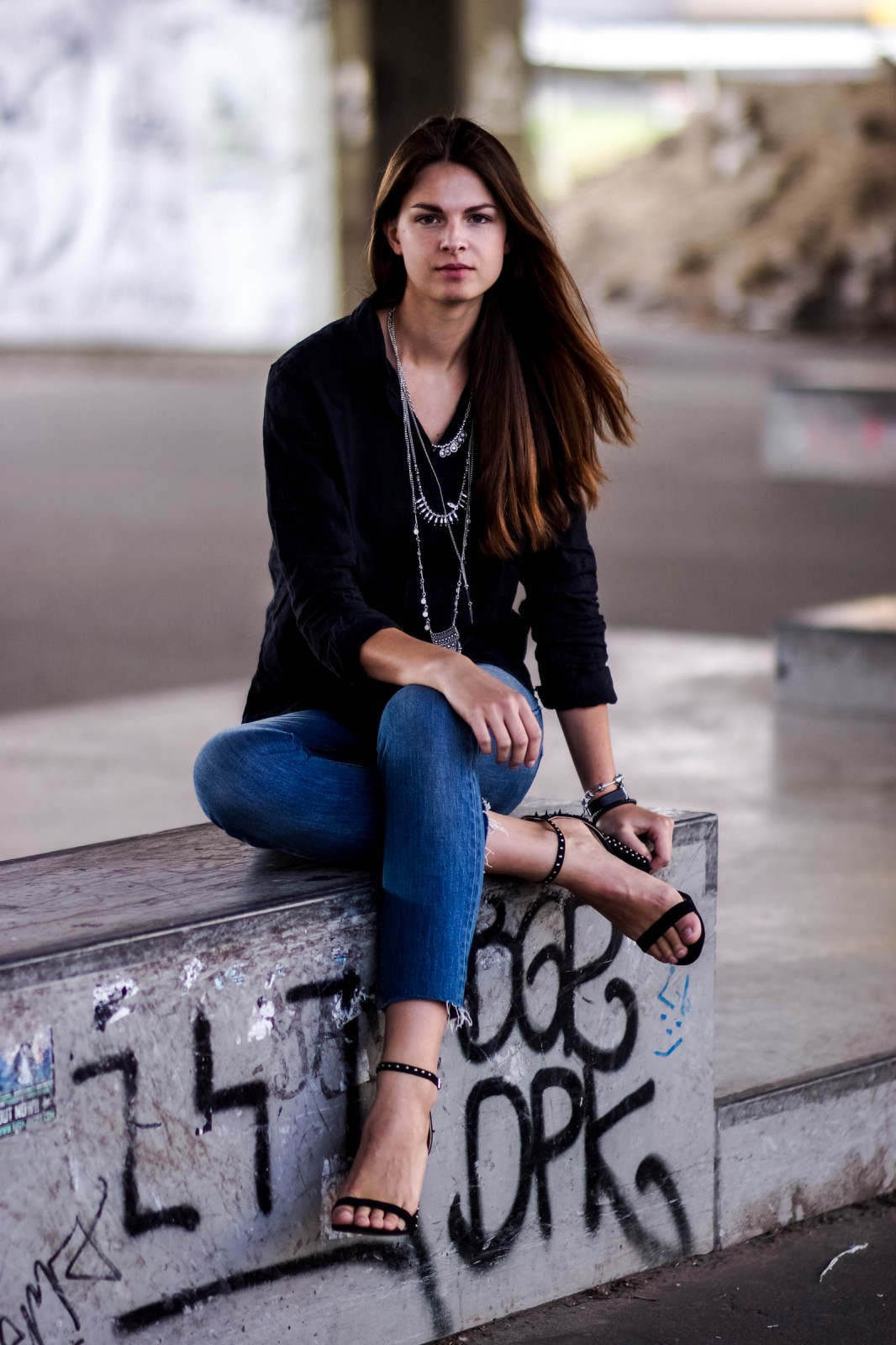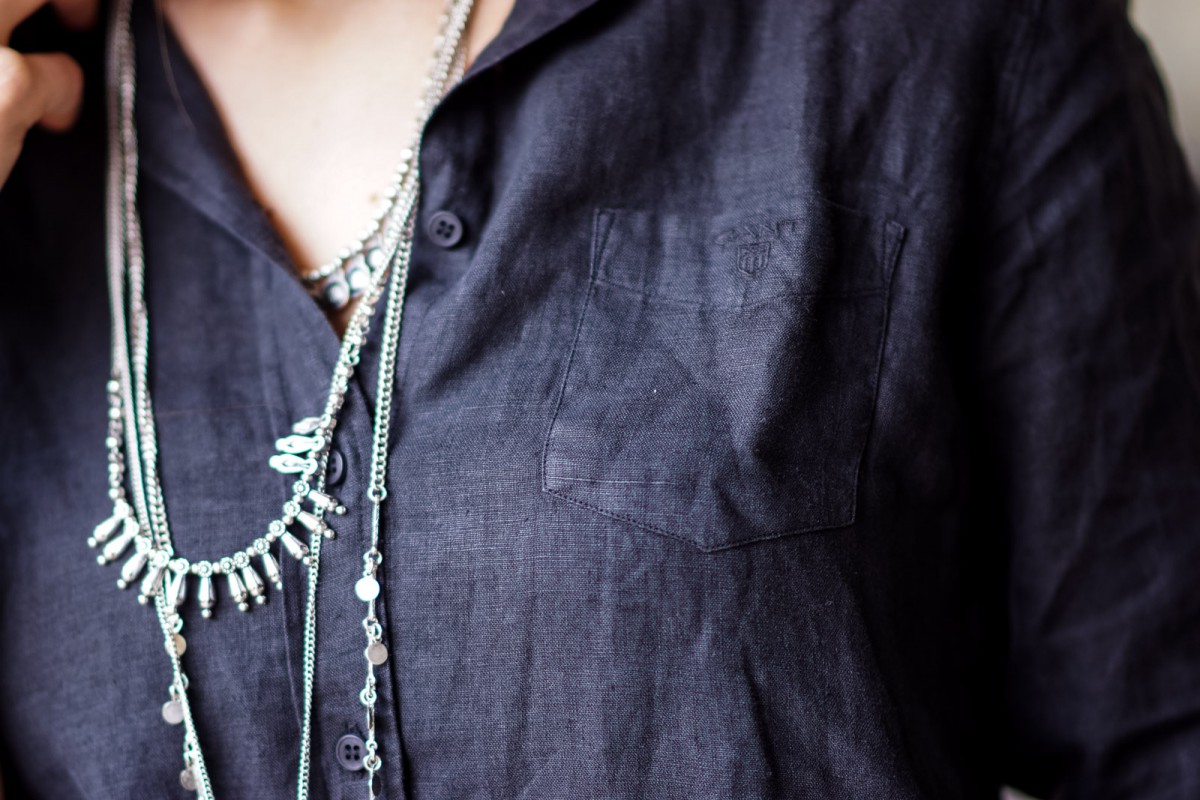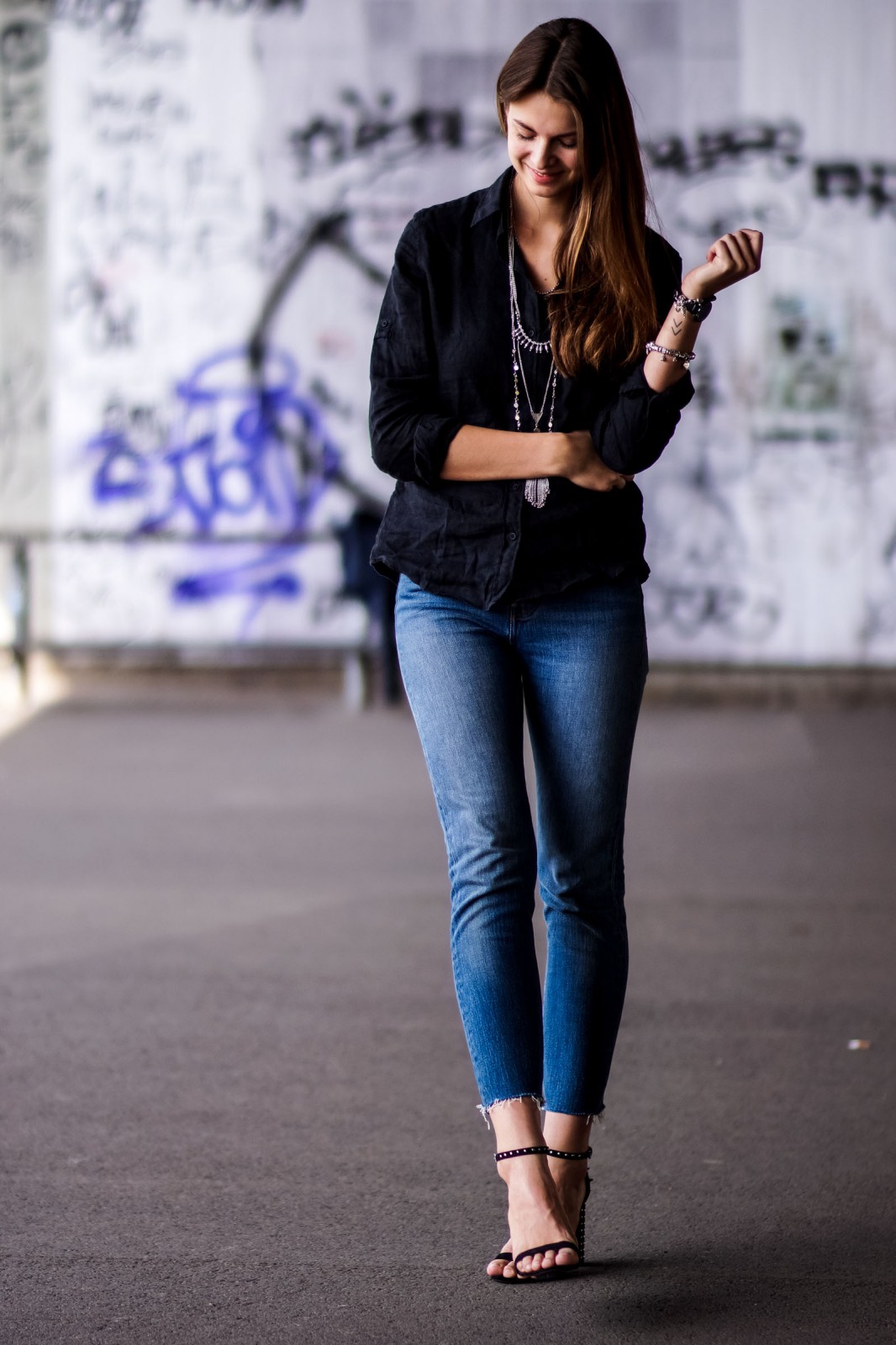 In friendly collaboration with GANT