While you're reading this, I'm probably already in Paris where I'll spend the whole weekend with my boyfriend. It's the first time I'm in Paris for holidays, and I can't wait to explore the city, eat a lot of Macarons and go shopping, of course 😉 I'll keep you posted on Instagram and Facebook, but on the blog, you can find a new outfit shot in Berlin today. The weather in Berlin was horrible the past days, it was raining or snowing and very windy, and I barely wanted to go outside. In between all the rain, there were a few sunny or at least dry moments. We tried to take full advantage of these non-rainy moments and shot the pictures of this look I was wearing only a couple of days ago:
Ruffled Jacket and Boyfriend Jeans
I absolutely love this look by Manila Grace, because it's chic yet casual and very comfortable! I always want to feel comfortable in the outfits I wear; I don't like it when they're complicated and everything but suitable for daily use. At the same time, they have to look interesting and sophisticated. It's not always easy to create an outfit that fit both requirements. This outfit created of pieces from Manila Grace does fit the requirements. The boyfriend jeans are very comfortable and thanks to the splash of colour interesting as well. The shirt as well as the jacket add the chic touch and are still comfortable. It can get a bit tricky regarding the shirt because you have to take care it stays where it's supposed to be 😉 Unless you want everybody to see what you're wearing underneath. Of course, you can wear a top underneath or use a nice safety pin or brooch to make sure the shirt doesn't slip.
It wasn't very sunny when we were taking these pictures, so I opted for a location with lots of blooming trees for a vernal touch. What do you think about the location I chose in combination with this outfit? And do you like the Manila Grace outfit I was wearing that day? Let me know what you think. xx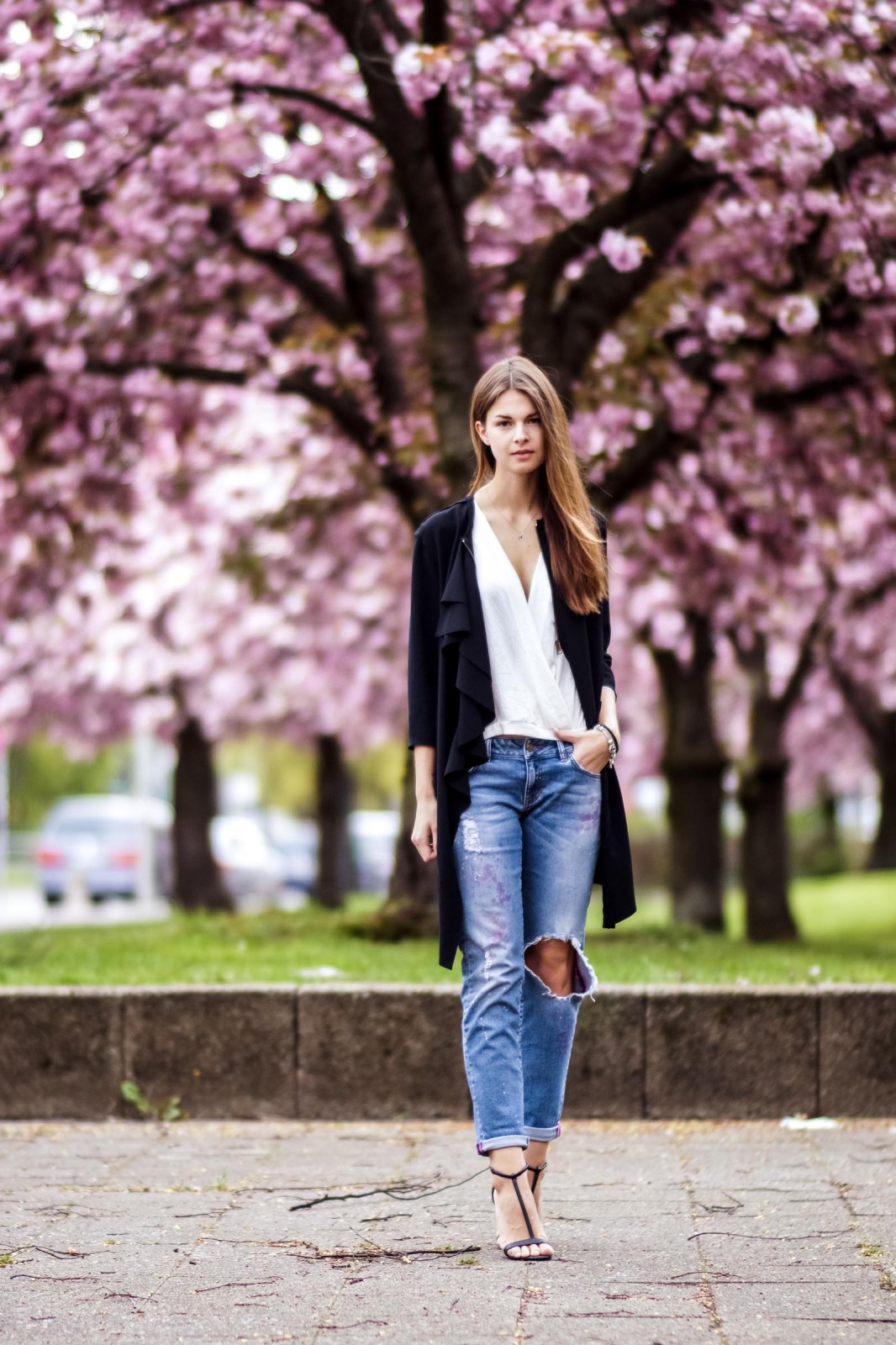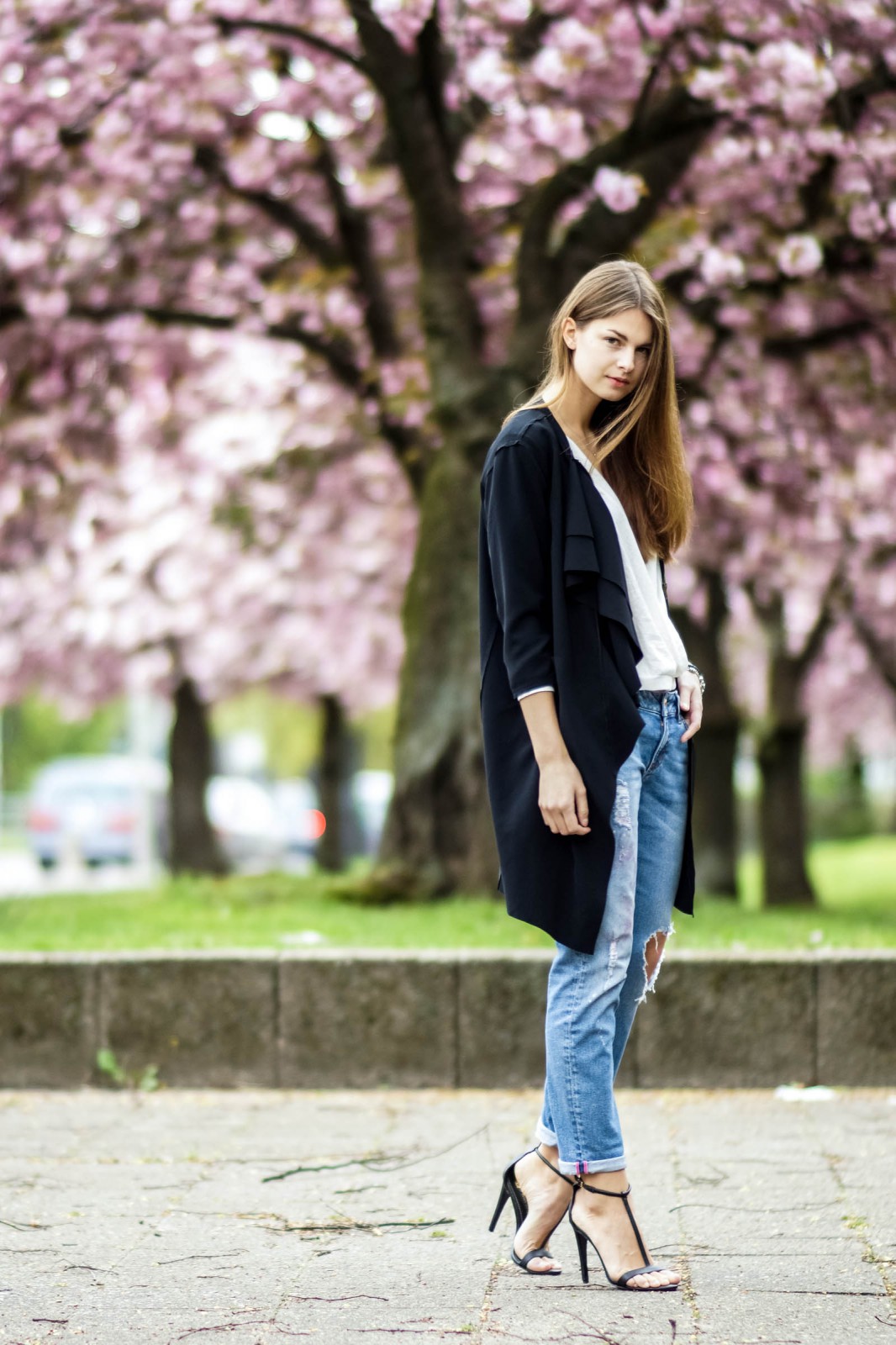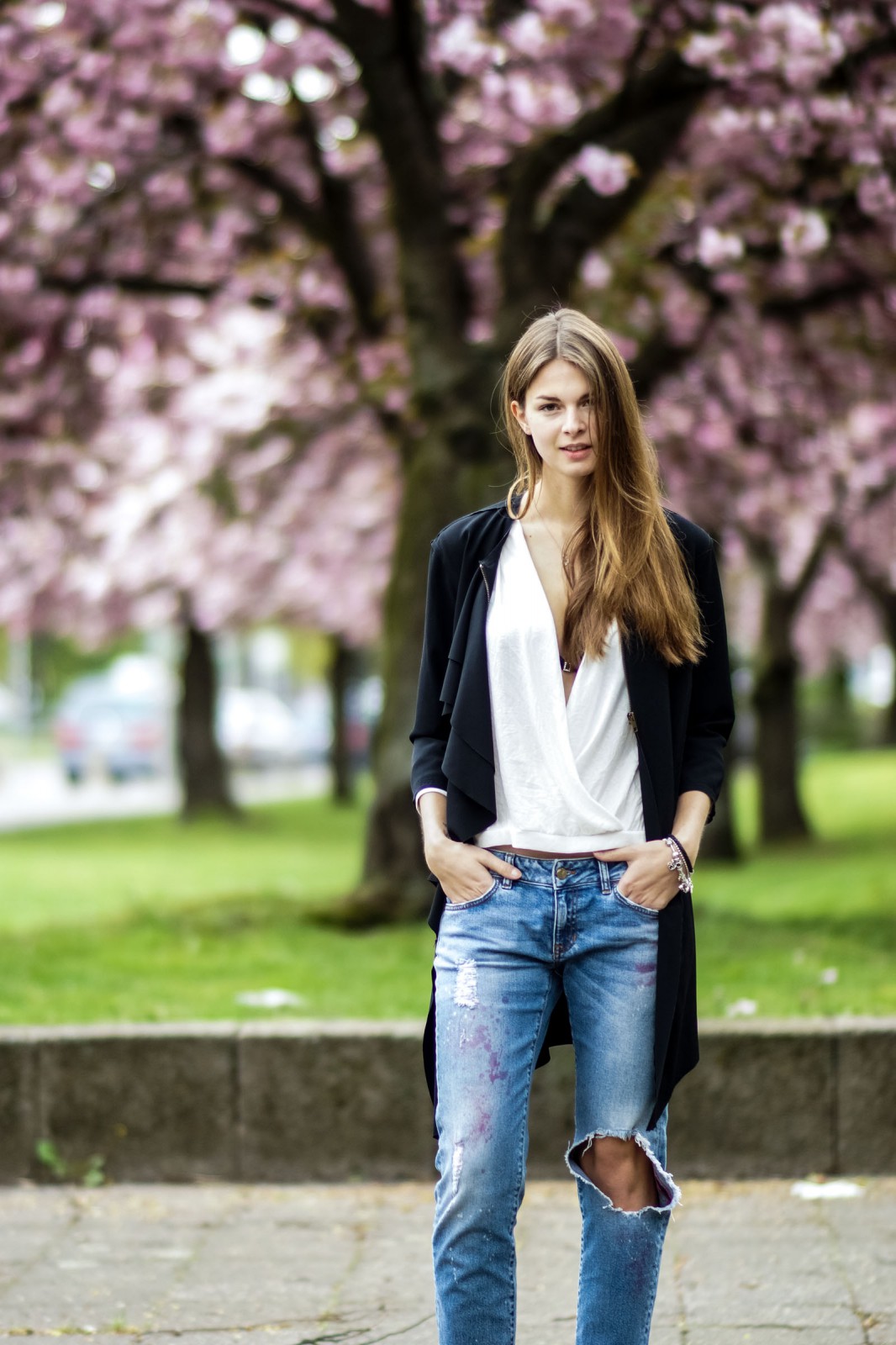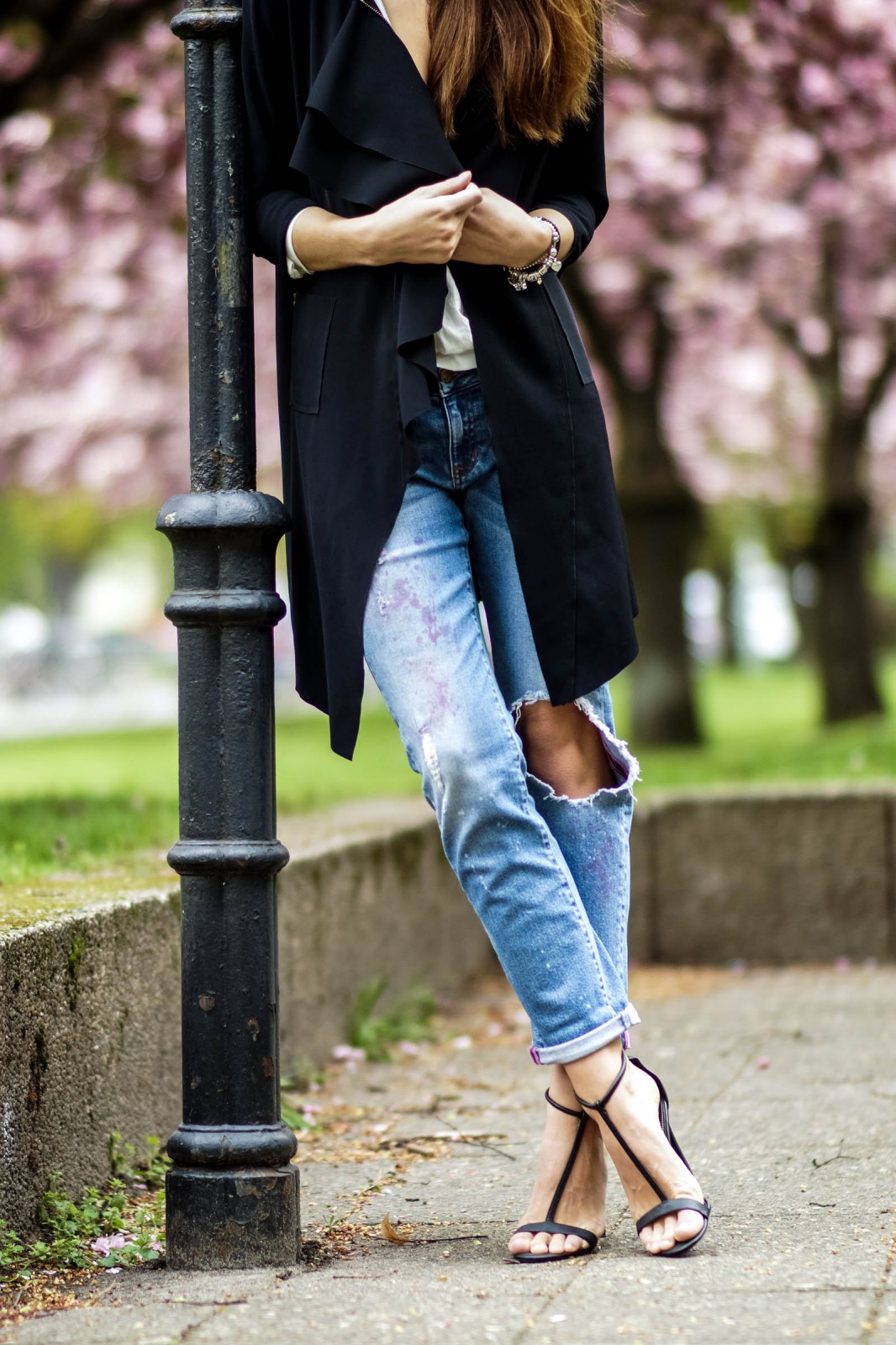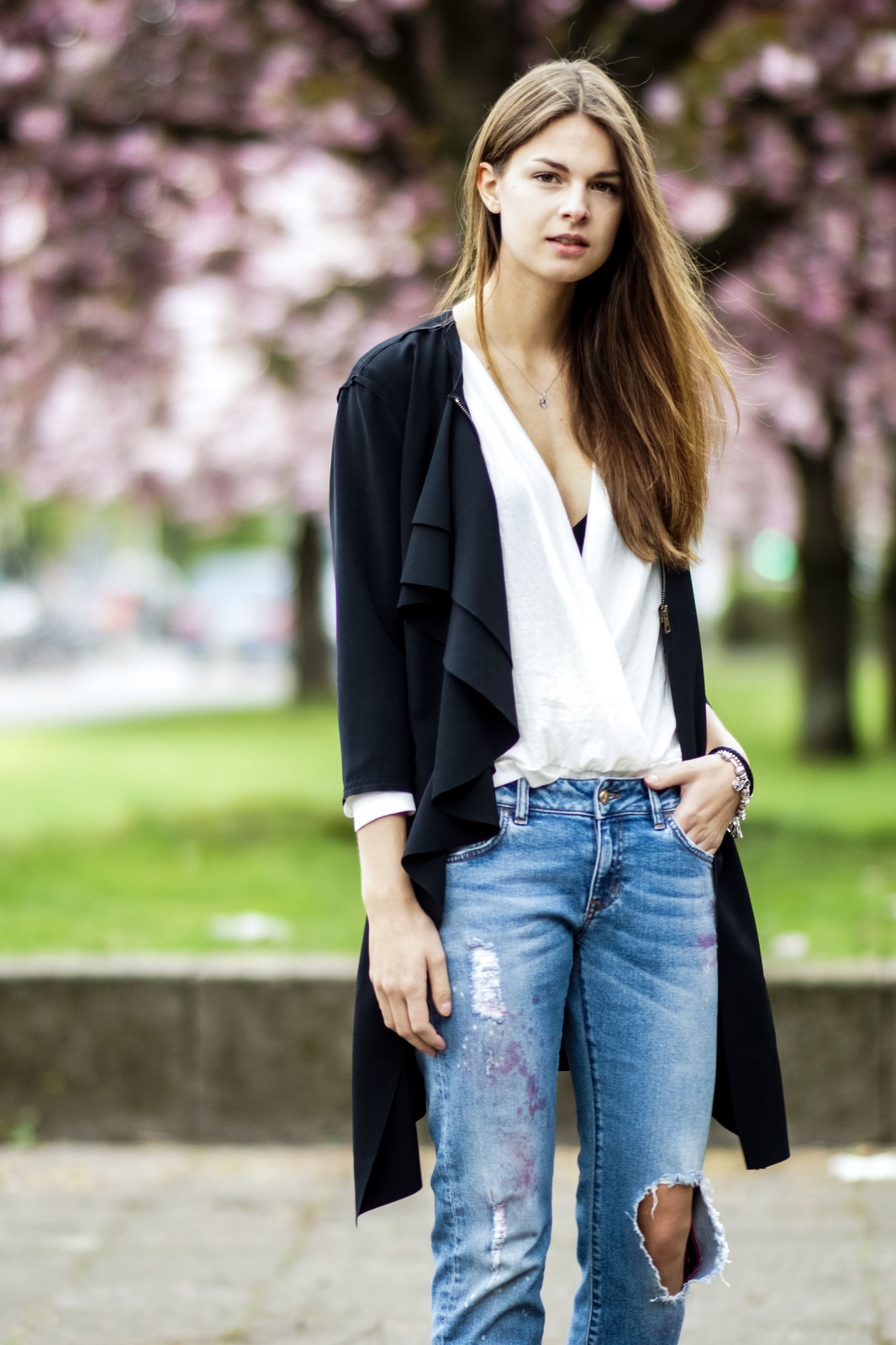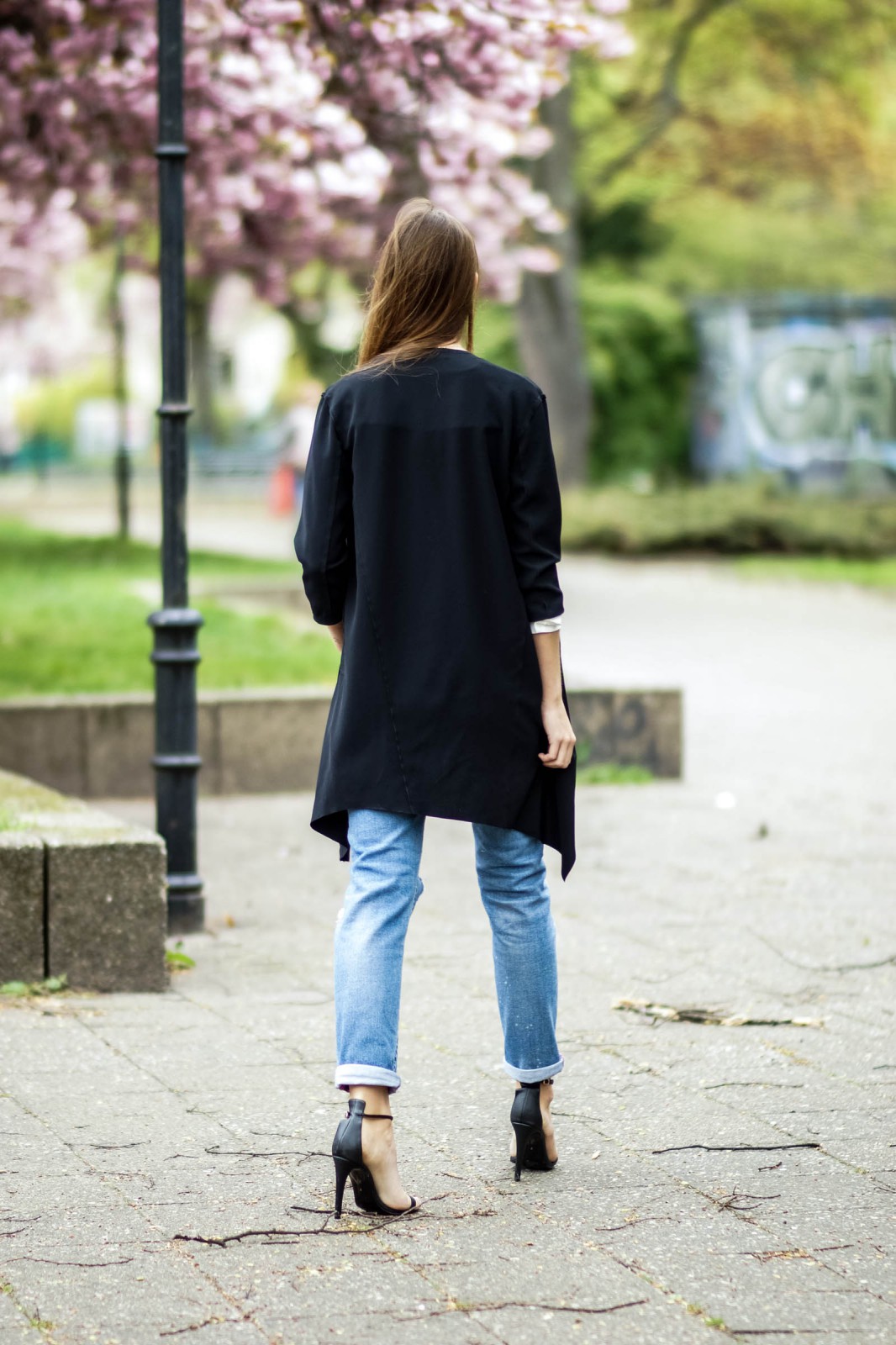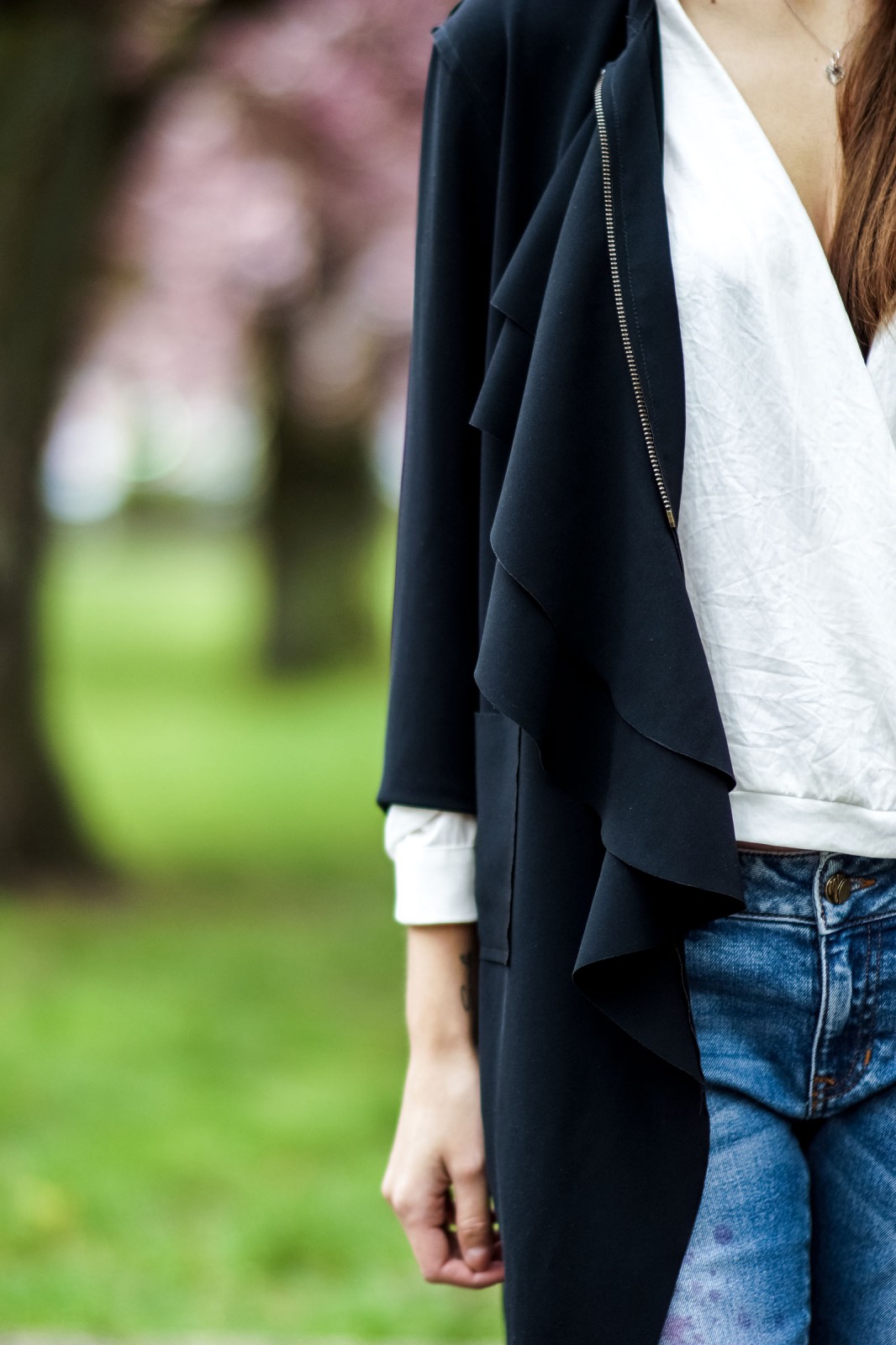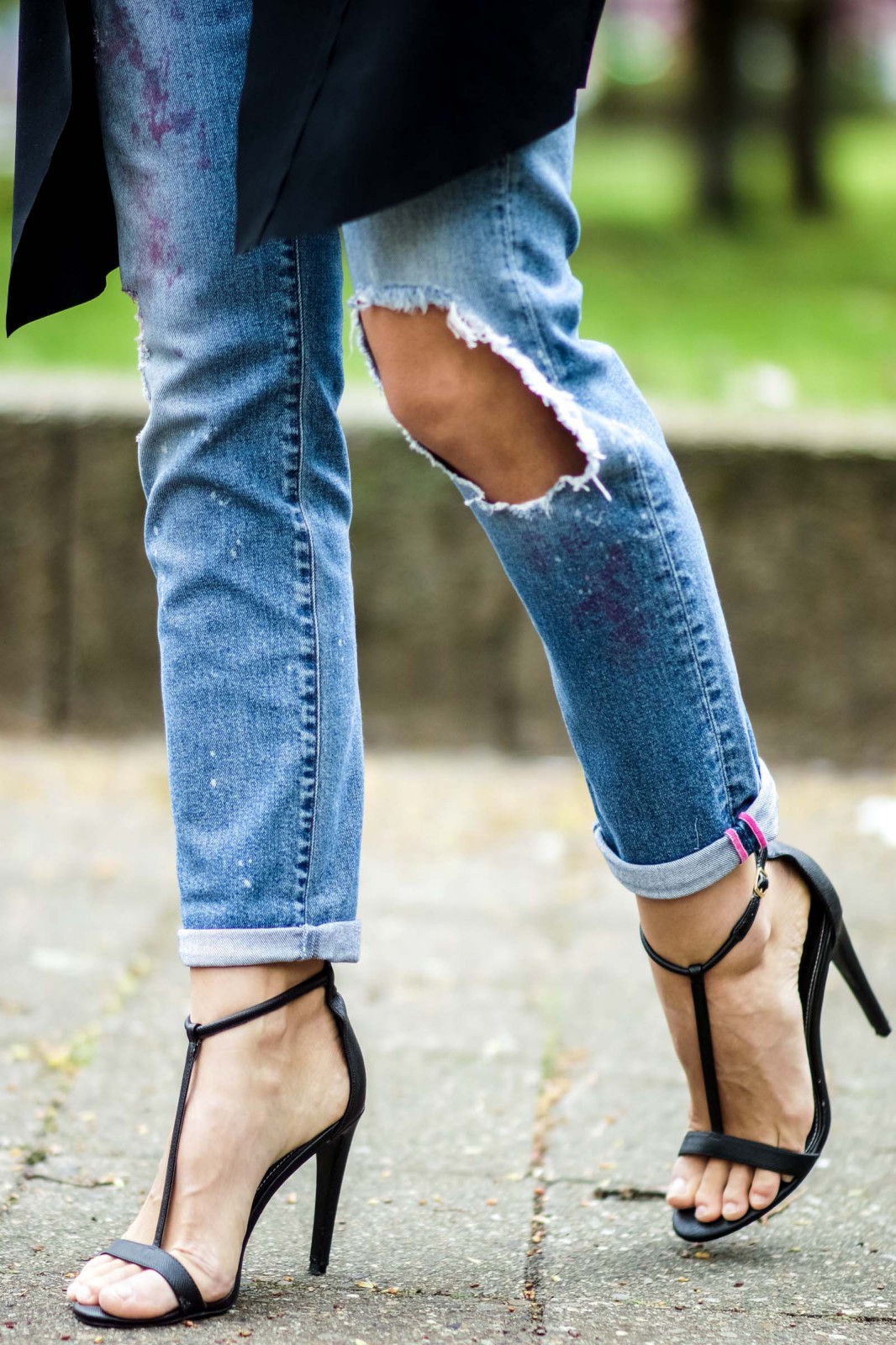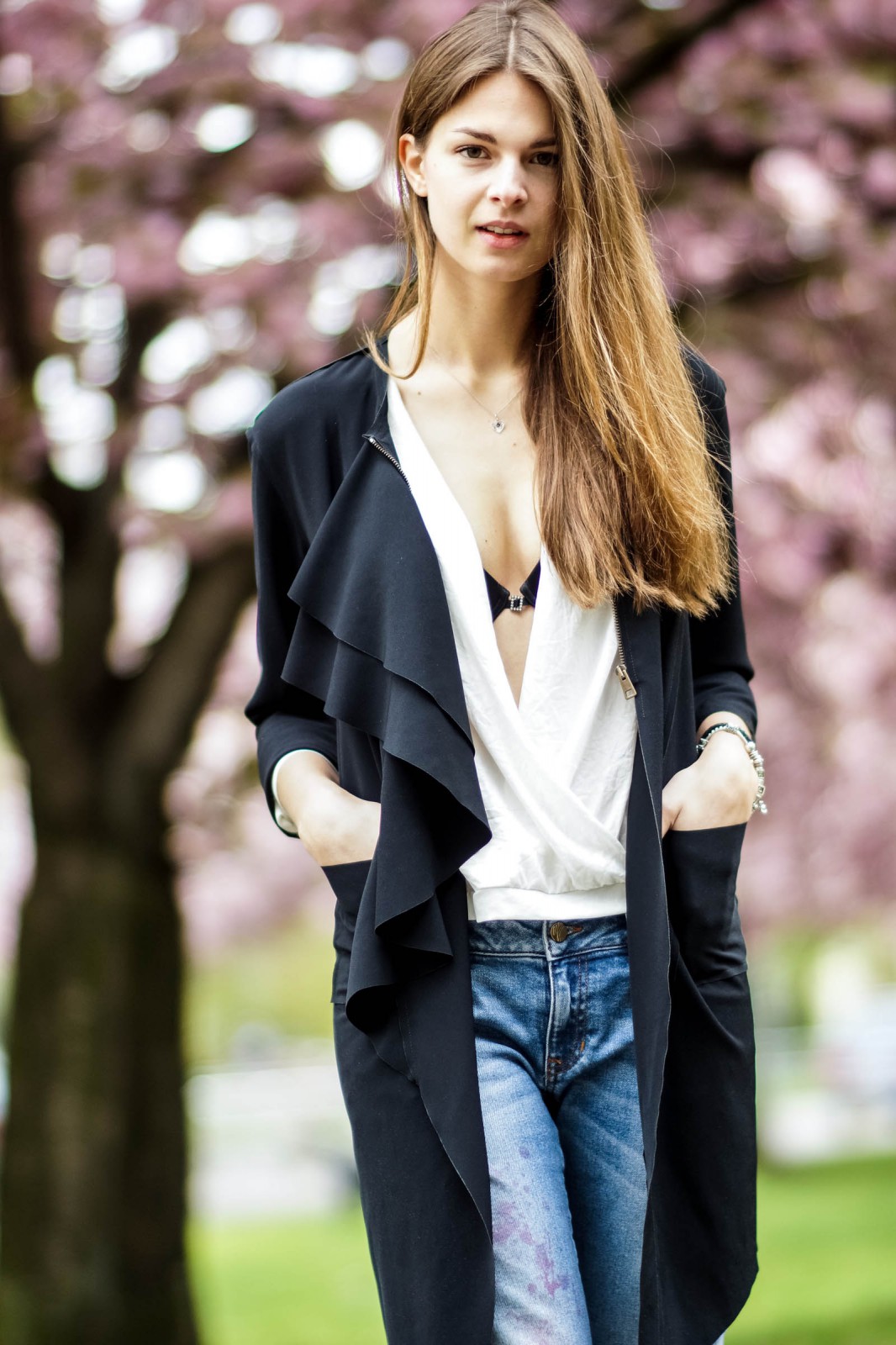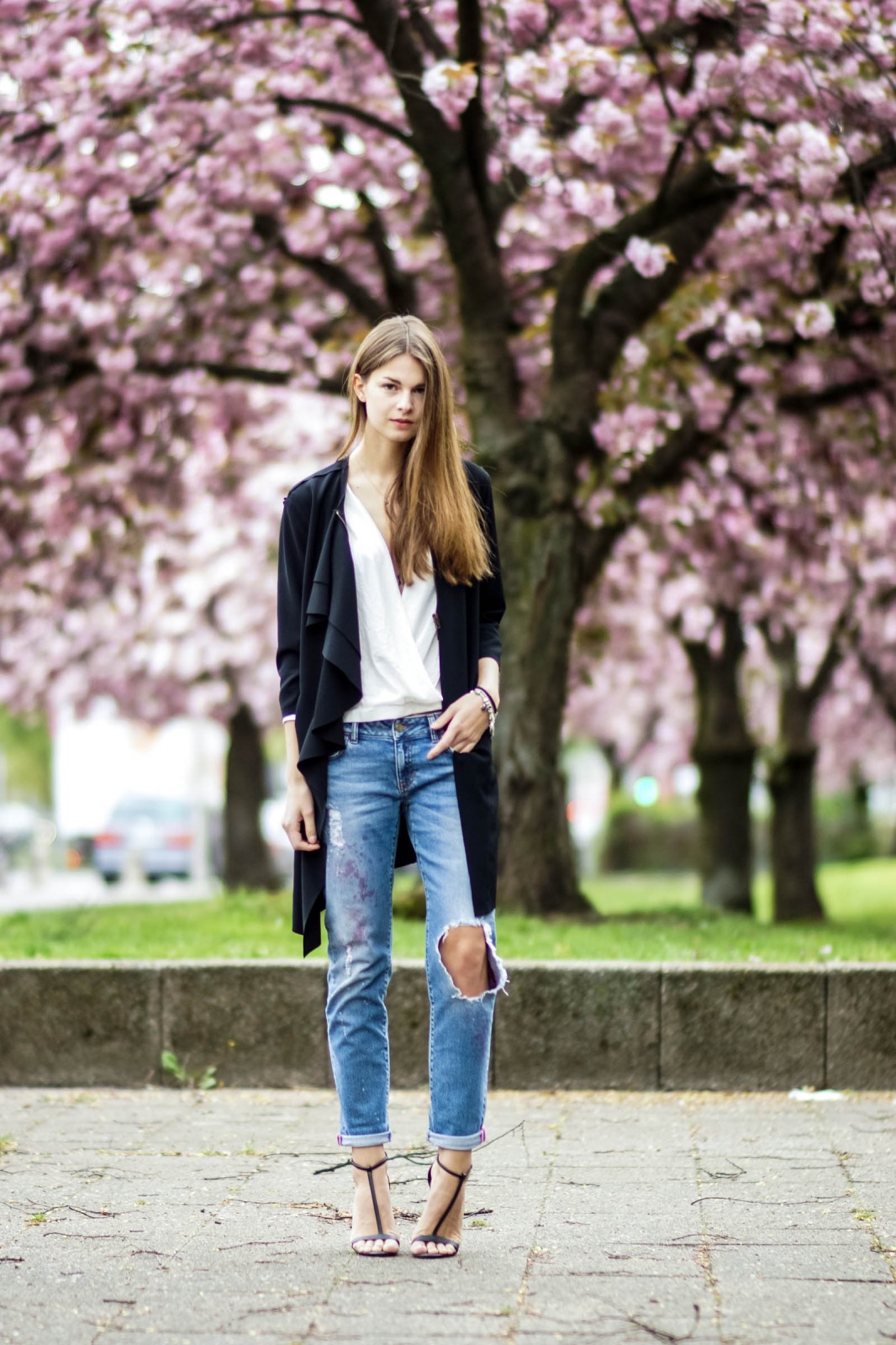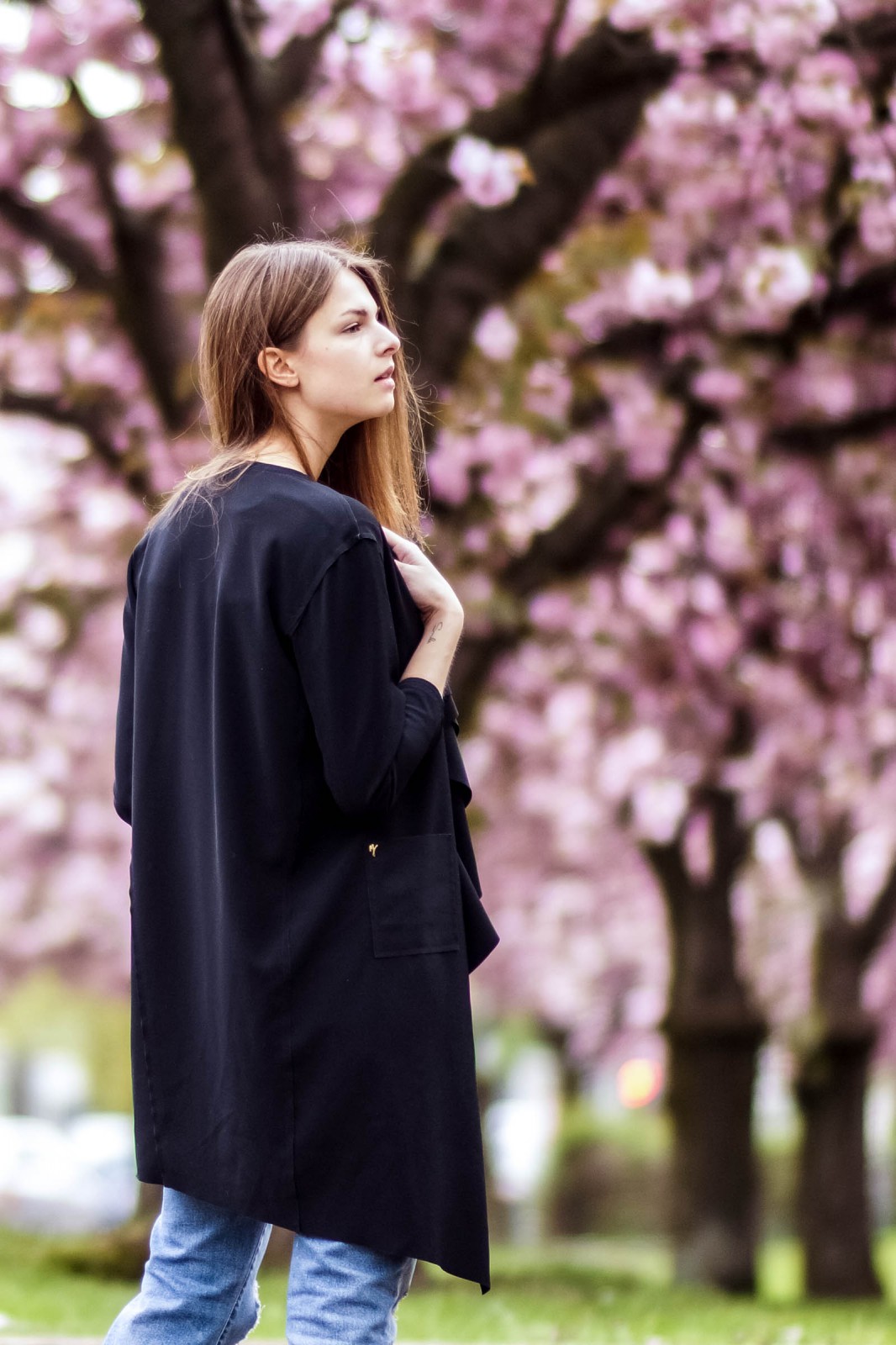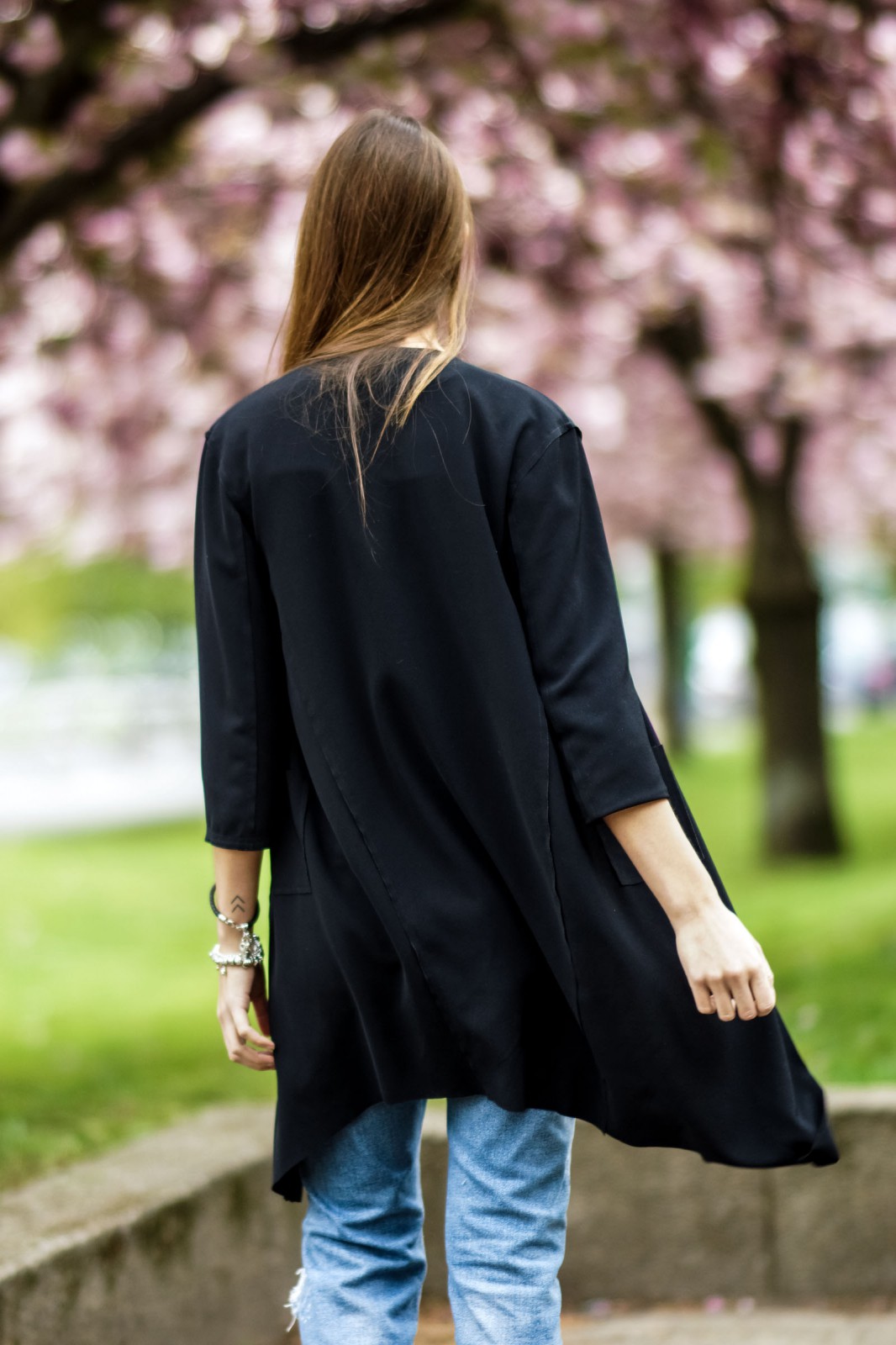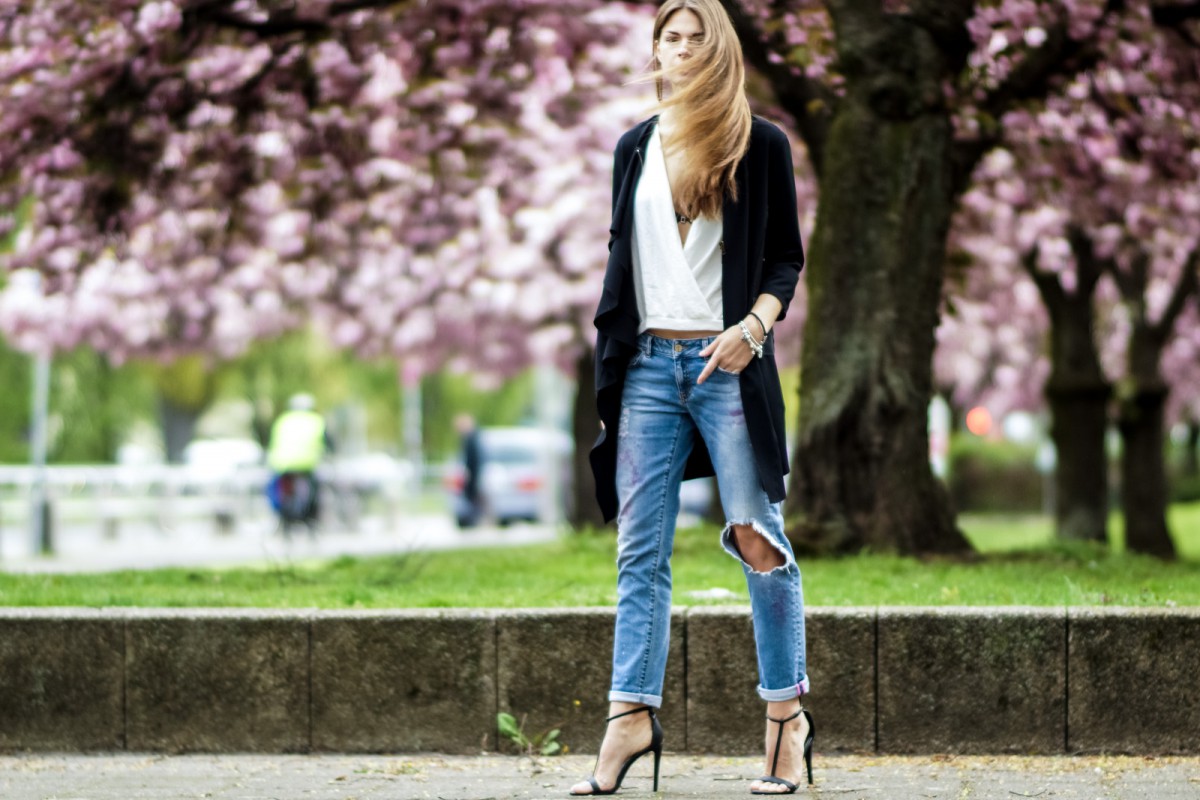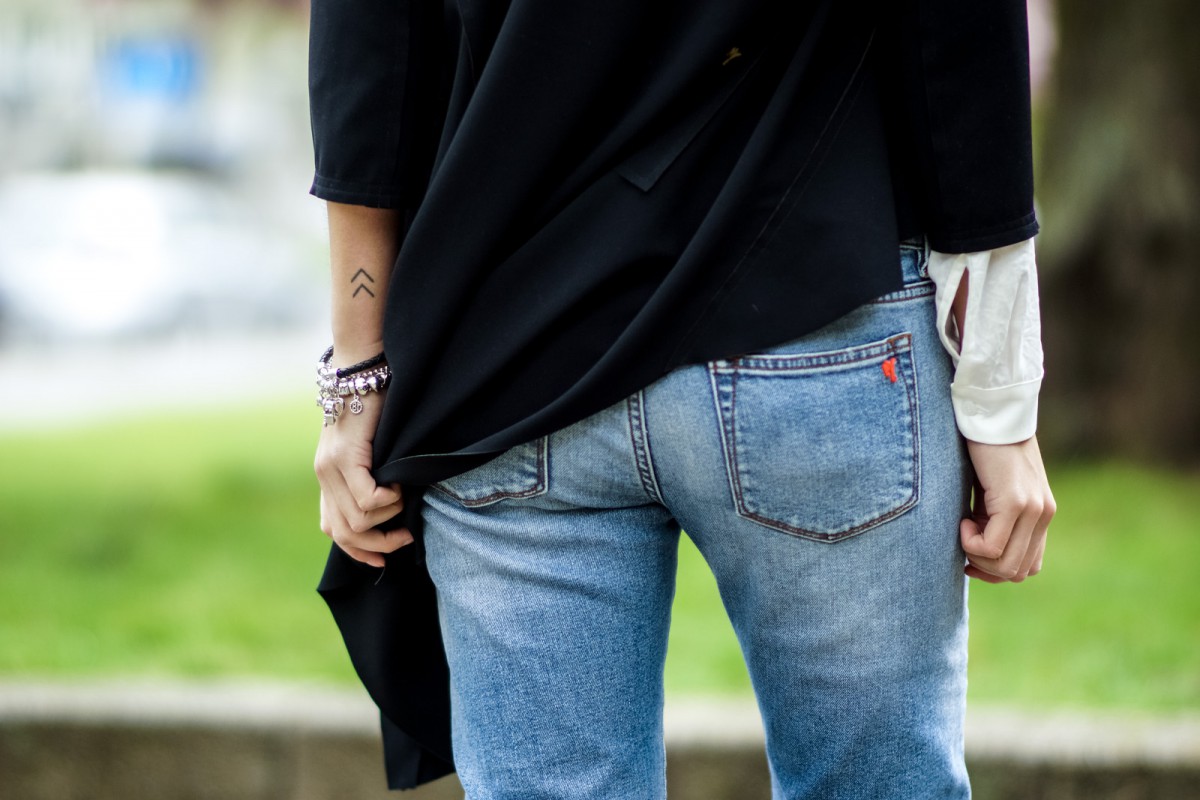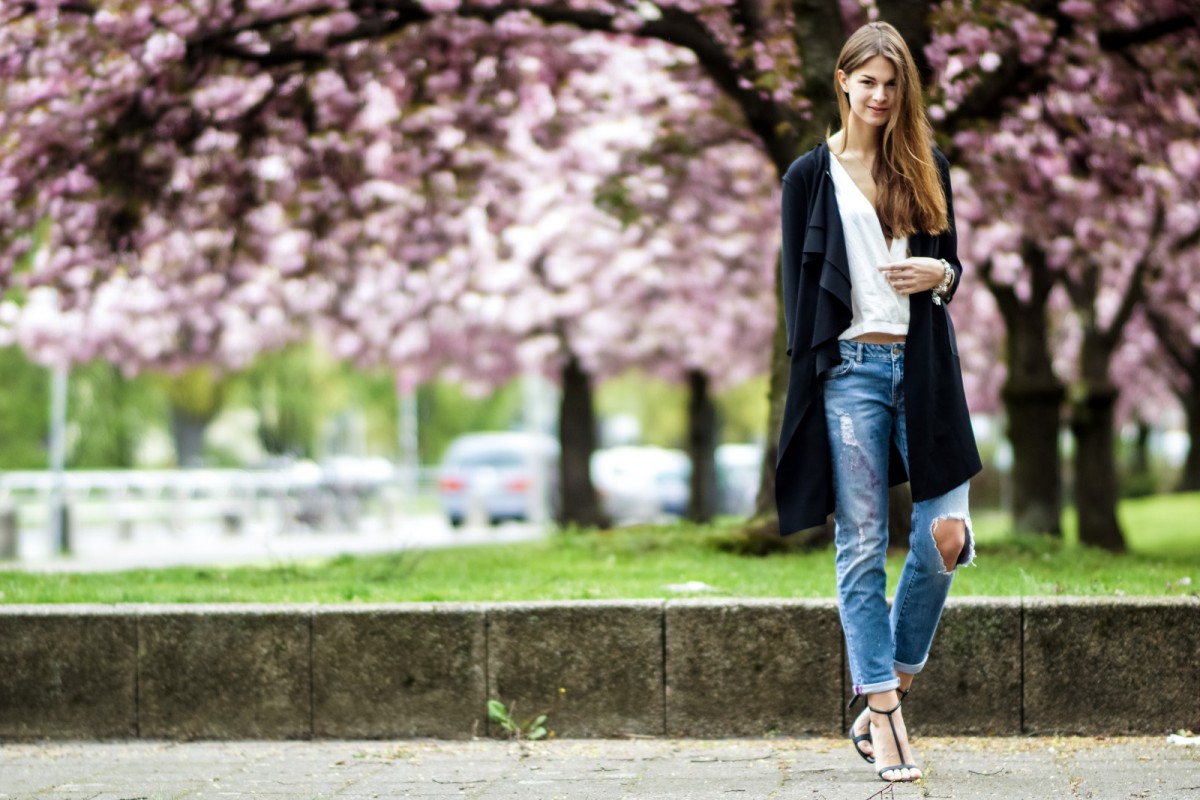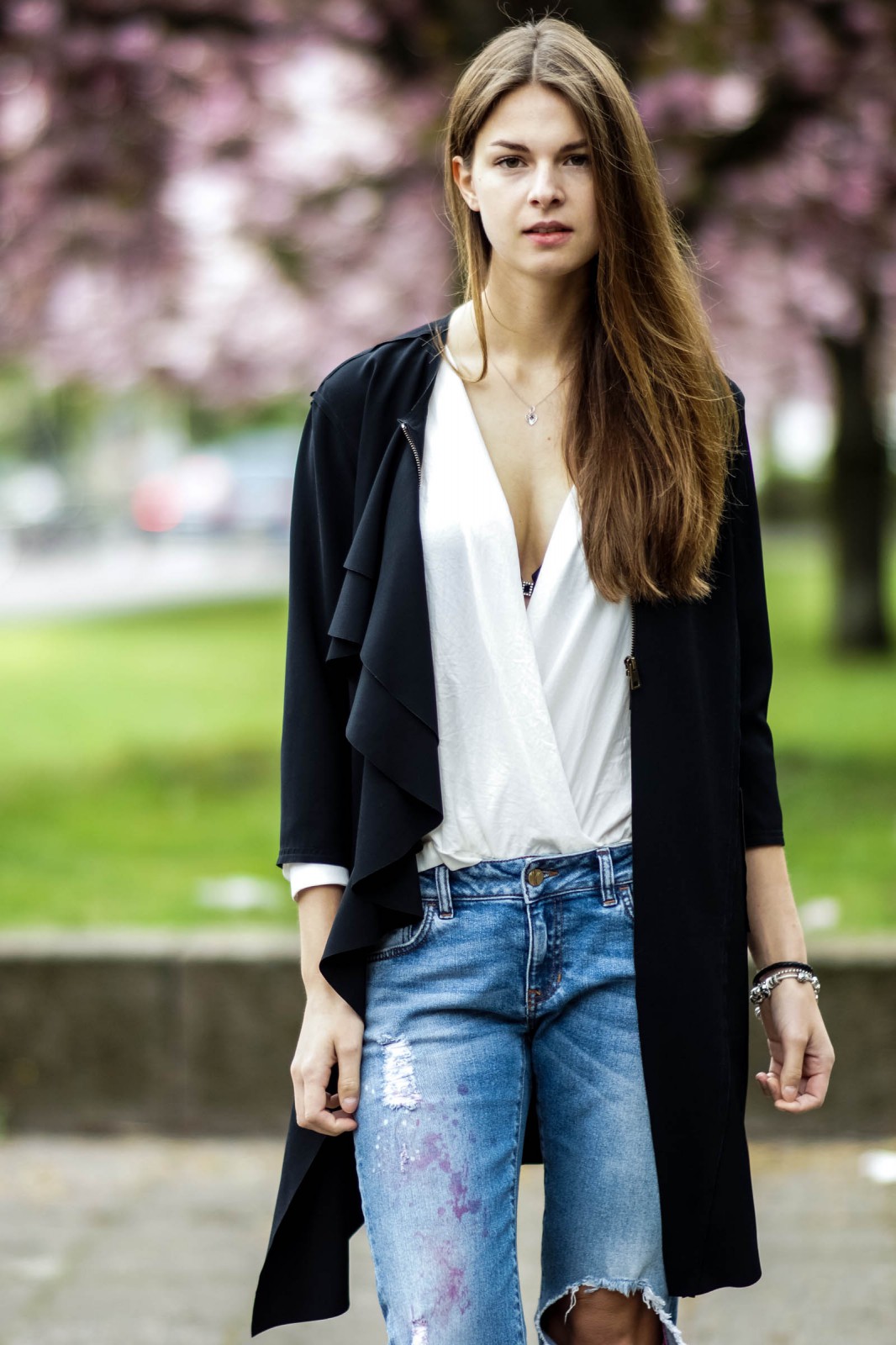 In friendly cooperation with Manila Grace