Today I wanna share one of my favourite outfits from Sydney so far. 🙂 These pictures were taken yesterday after a huge workout, another shooting and a bit of work.
Flounce Skirt
I bought this skirt a couple of days before my flight to Sydney, it was one of those Last-Minute-Buys, because I just had nothing to wear, nothing I could take with me to Australia. Well, we all know that it isn't the truth when we say "I have nothing to wear". 😉 Anyways, I saw this skirt, I wanted this skirt and I bought this skirt.
I combined my new flounce skirt from Gina Tricot with another new item: this metallic grey top with a low-cut back I found at the Zara sales a couple of weeks ago. 🙂 I simply added a pair of High Heels and that's it. Another pretty simple yet chic outfit you probably can't wear in your everyday life, but definitely can wear when having a date or going to another special occasion. What do you think about it? When would you wear this look?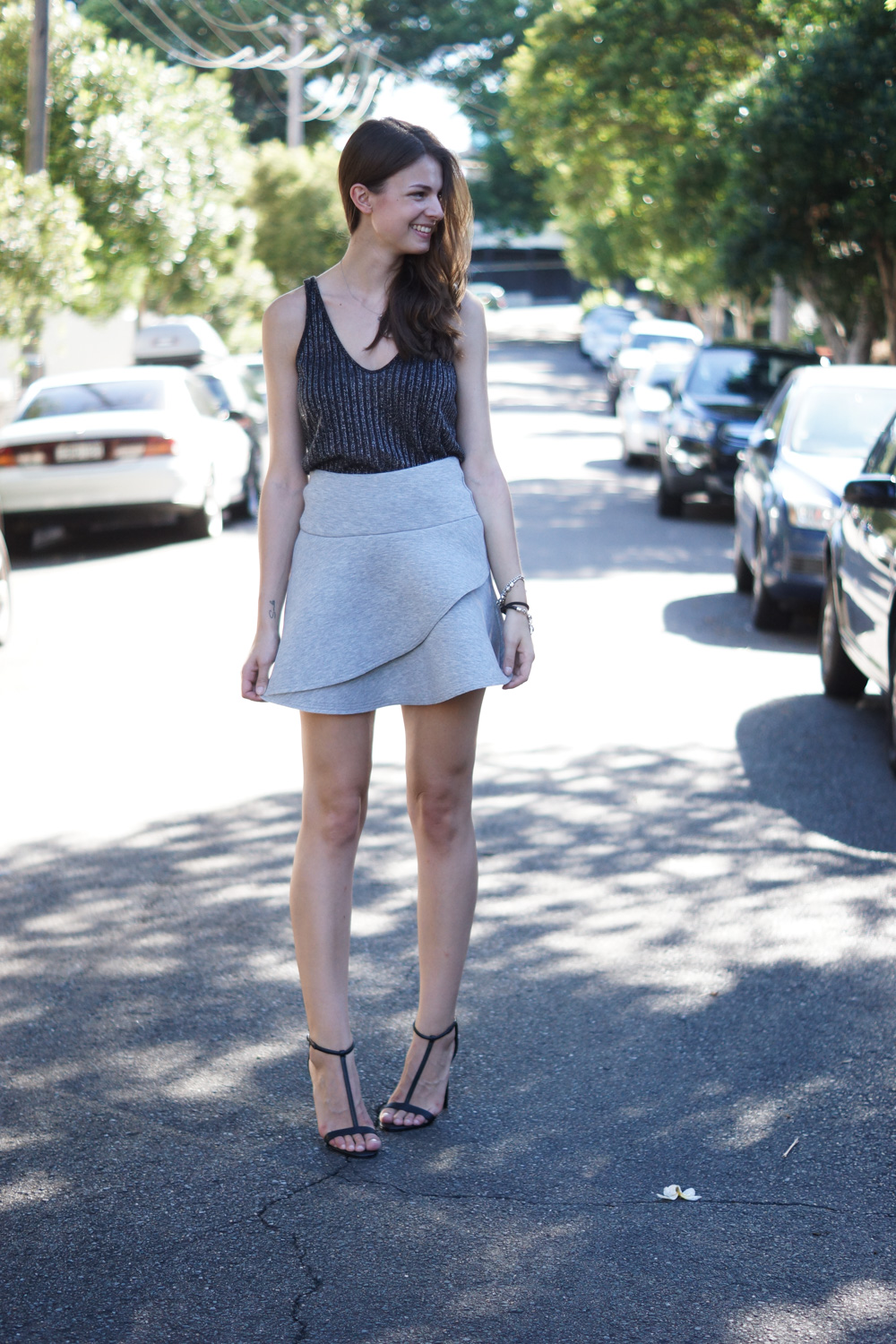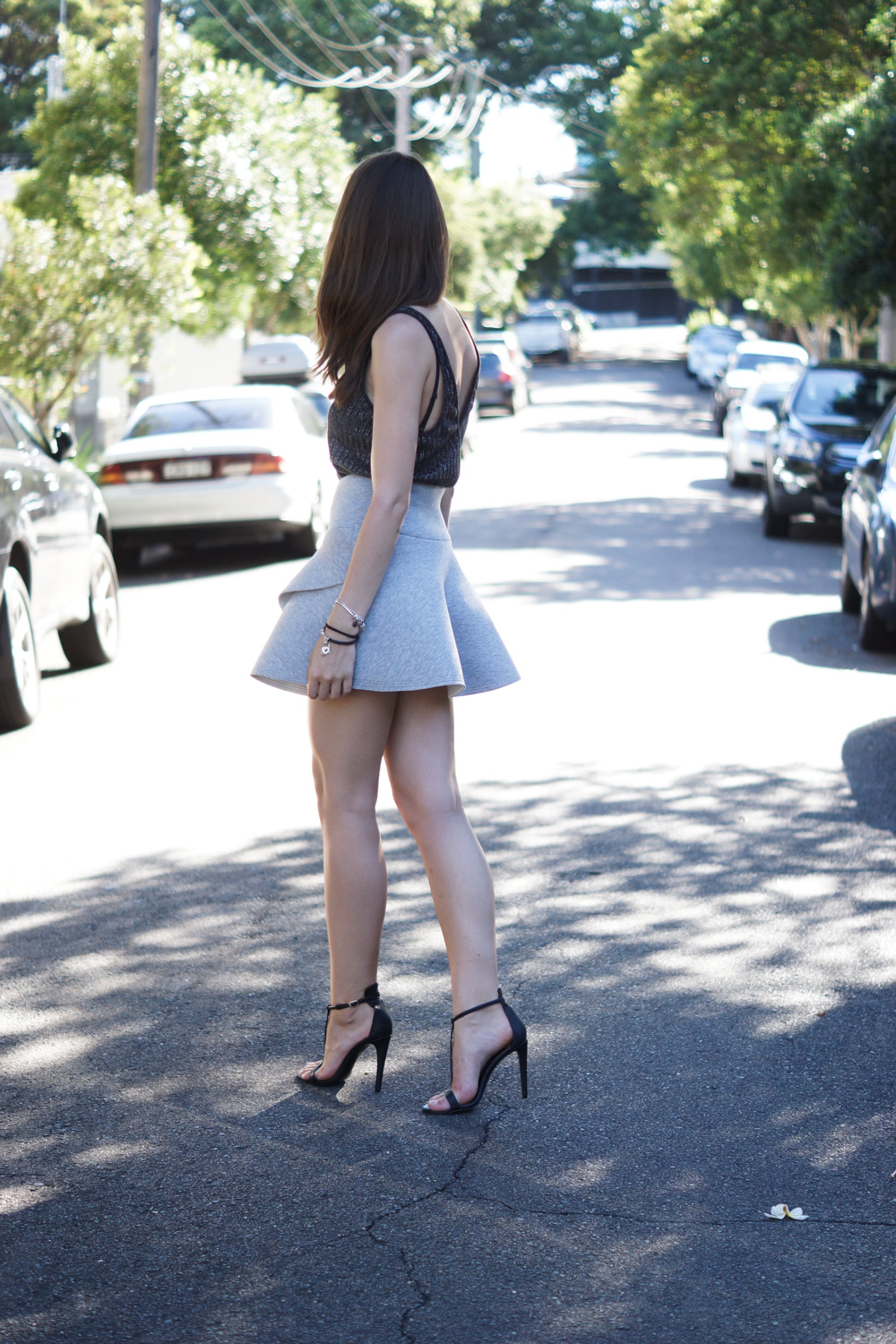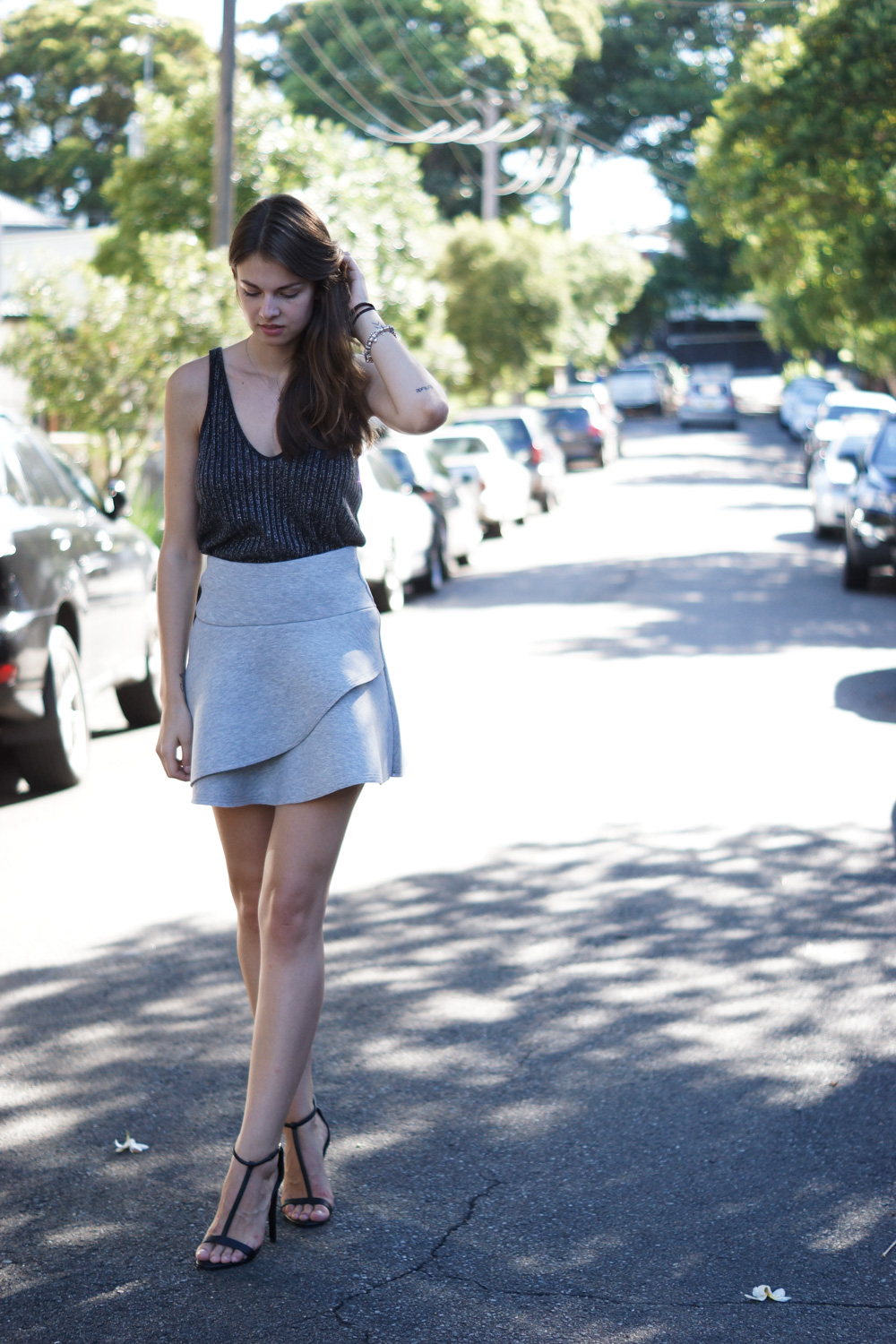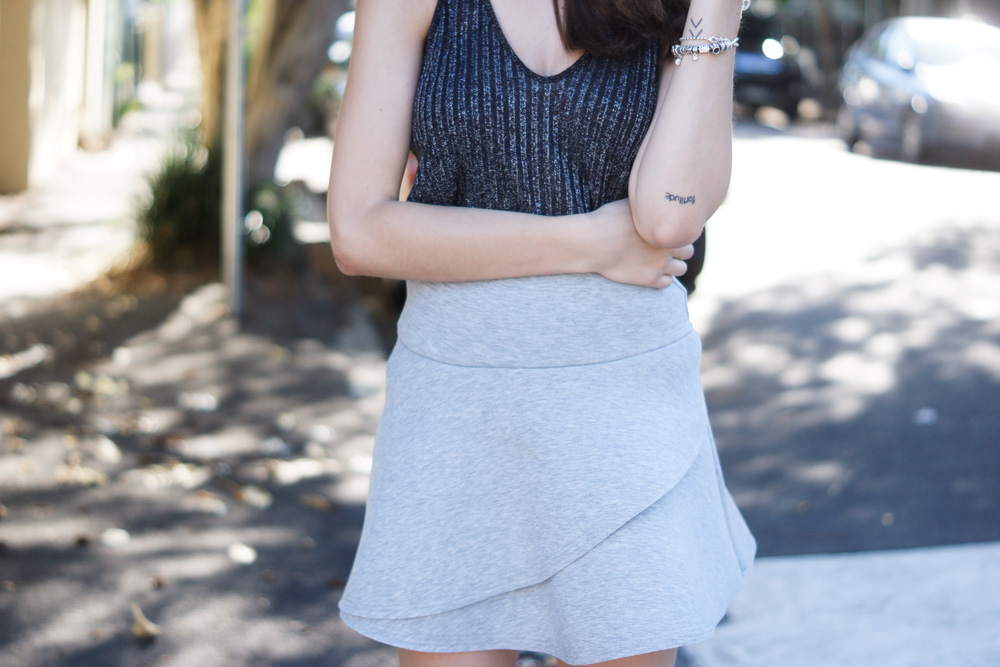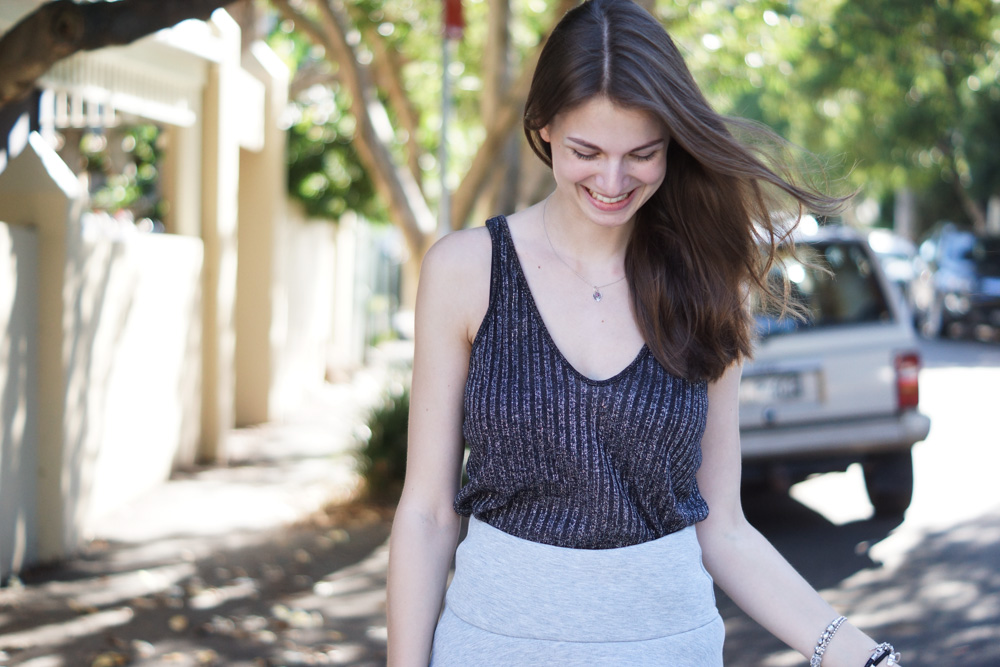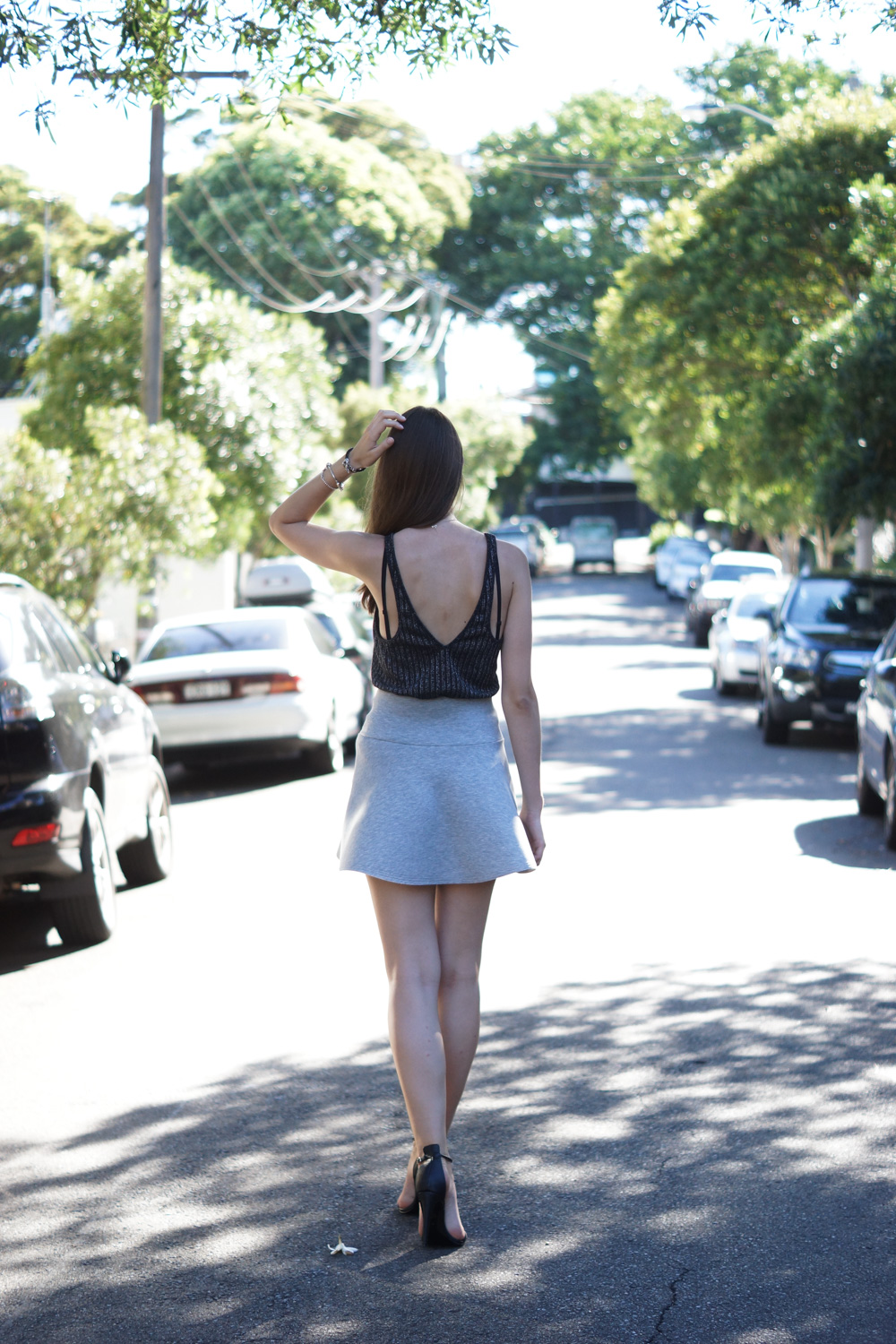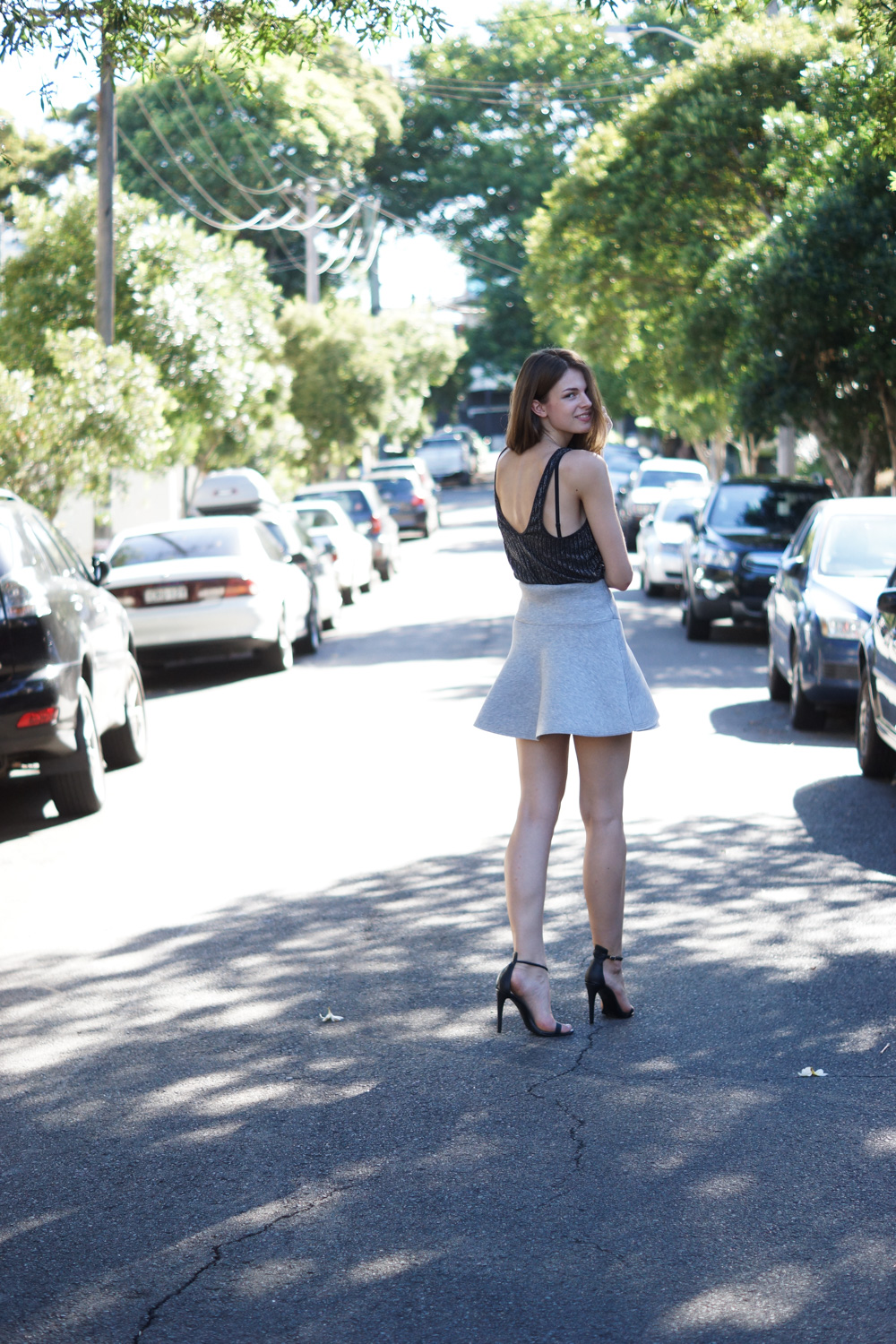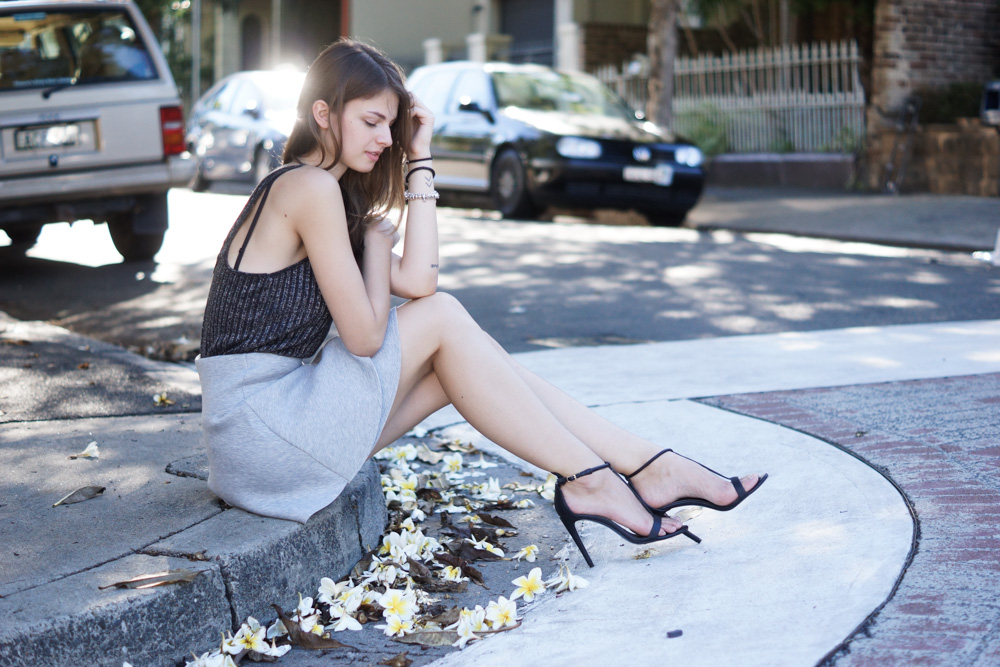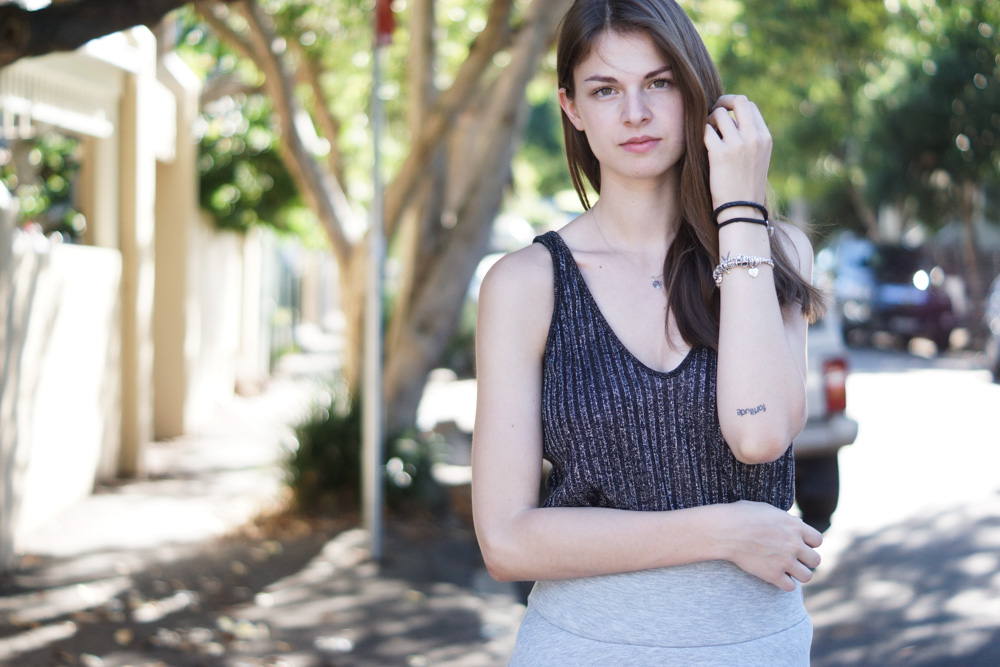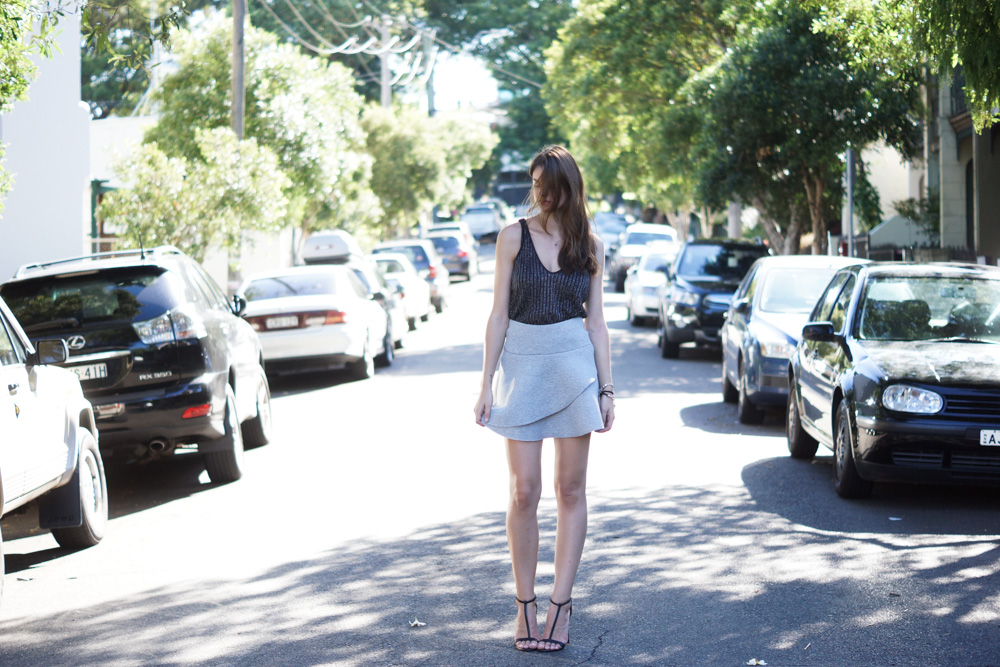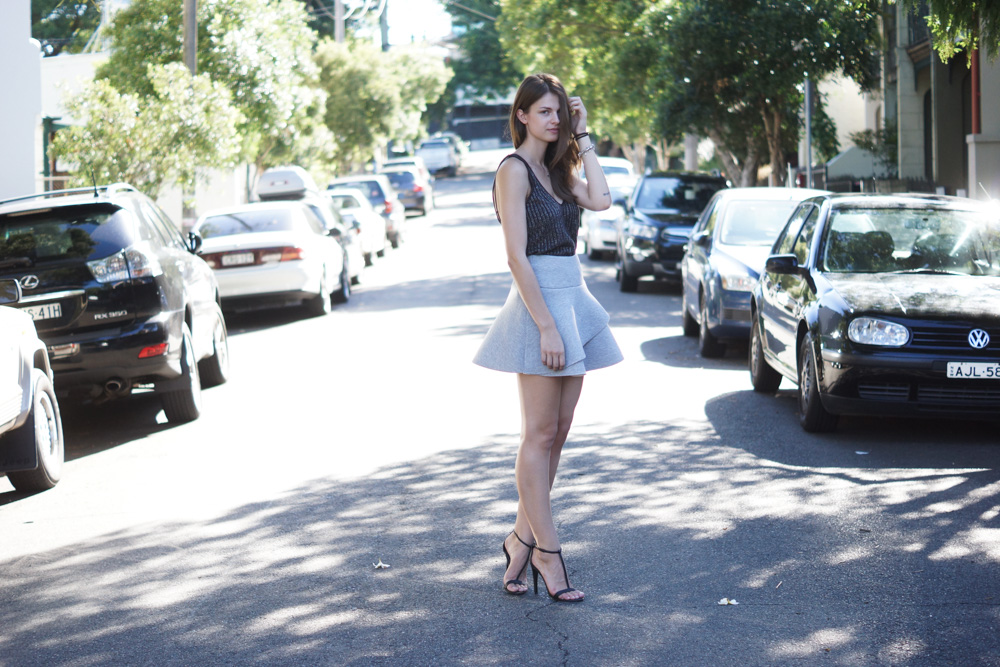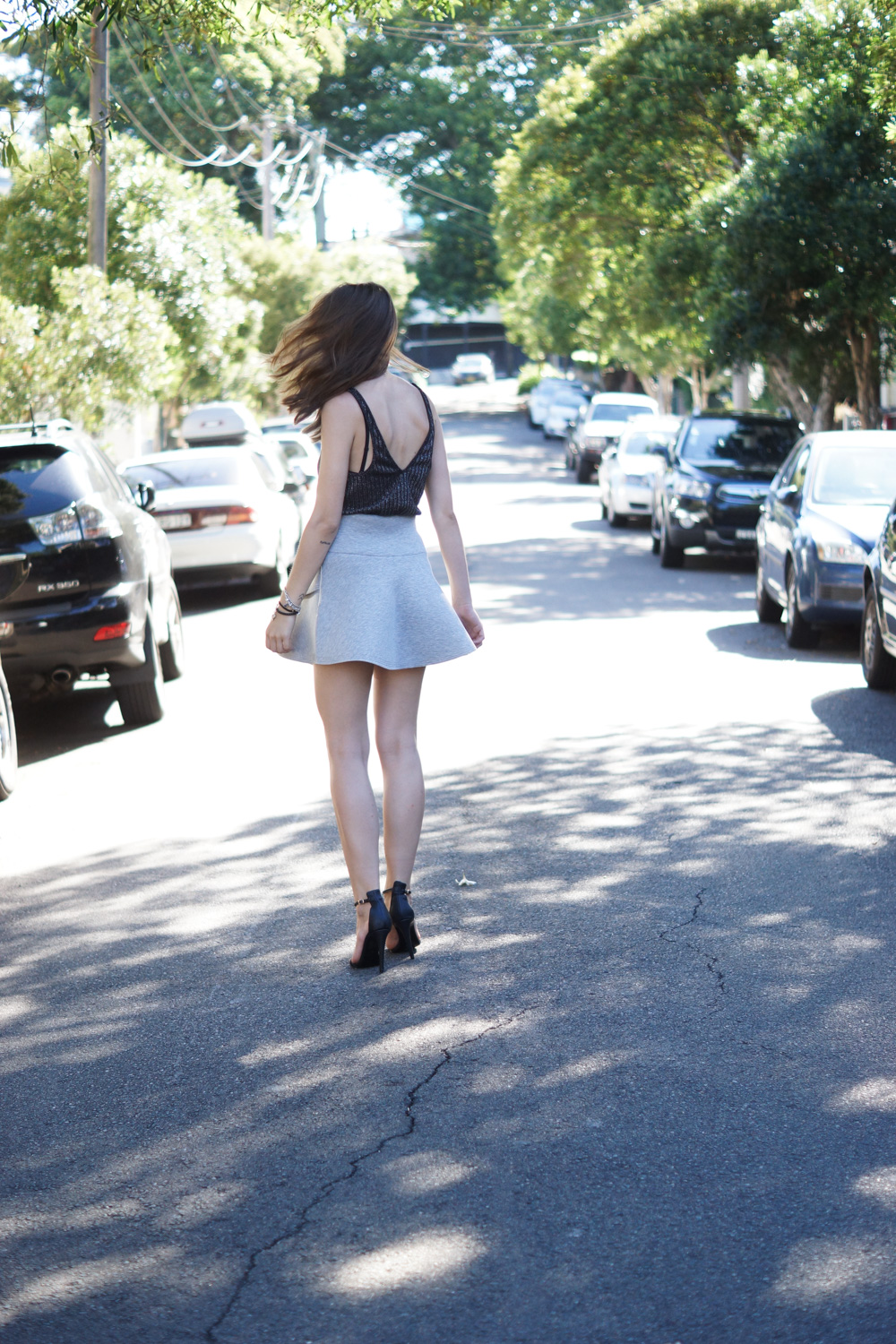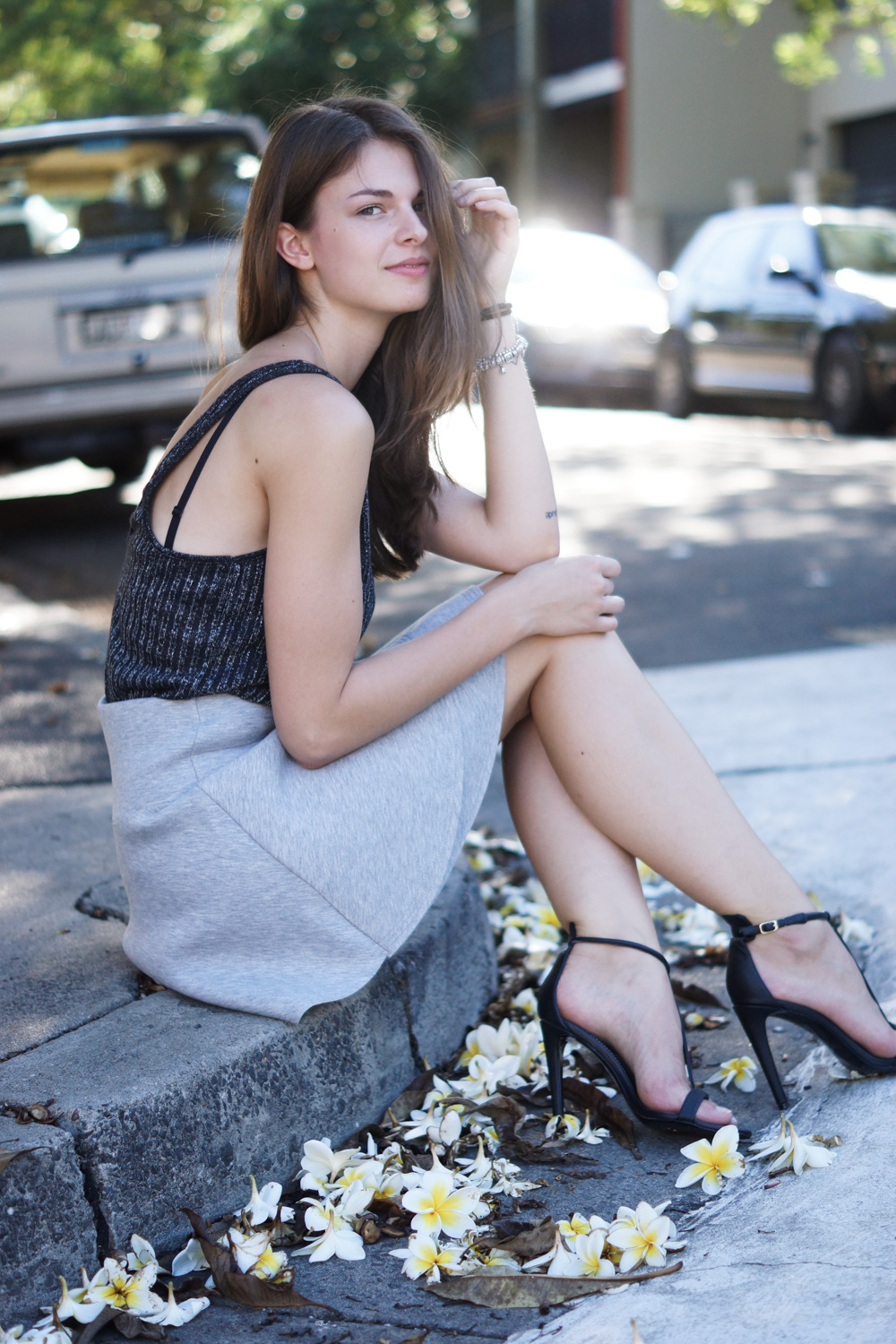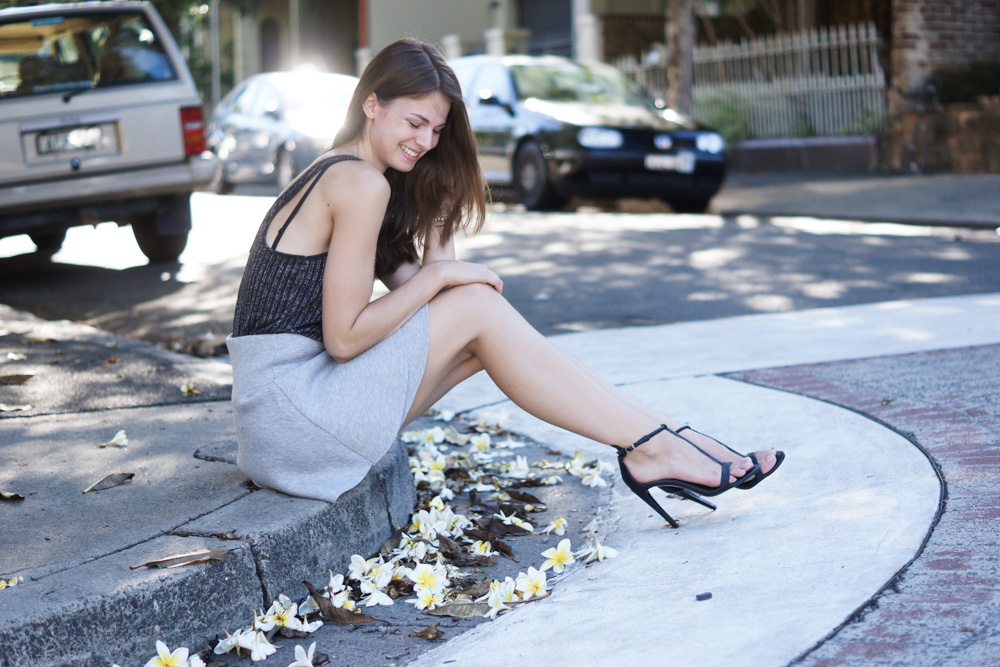 SHOP THE LOOK // SIMILAR CLOTHES