(#tbt) It's not Thursday, but it's time for a throwback to last week when I was in Sydney. When in Sydney the Opera House is one of the MUST SEE's, so it's no wonder that I had to take pictures at this place, is it? 😉 So this outfit is my last one shot in Sydney and I couldn't be happier with the result. I really like the pictures, what about you?
Opera House Sydney
I've seen the Opera House several times and I'm sure the day we shot these pictures wasn't the last time. The Opera House is one of Sydney's landmarks, but that's not the only reason why it's worth a visit. It's nice to walk along the harbour, especially when the weather is good. 😉 I didn't take a Opera House Tour and I didn't see it from the inside until my boyfriend and I decided to have a look 😀 We didn't see a lot, but we saw the elevator and the toilets, pretty nice haha.
Black and Grey Outfit
It has been a bit cold in Sydney the last days, because of the rainy weather and wind, so I had to wear jeans and a long cardigan – I really hate this colder weather, because I've only summery clothes with me in Australia. The jeans and long cardigan are clothes I had to buy in Sydney.. but I really like them, so it's ok 😉 I decided to match my look with the weather, so I ended up wearing another black and grey outfit. Do you like it?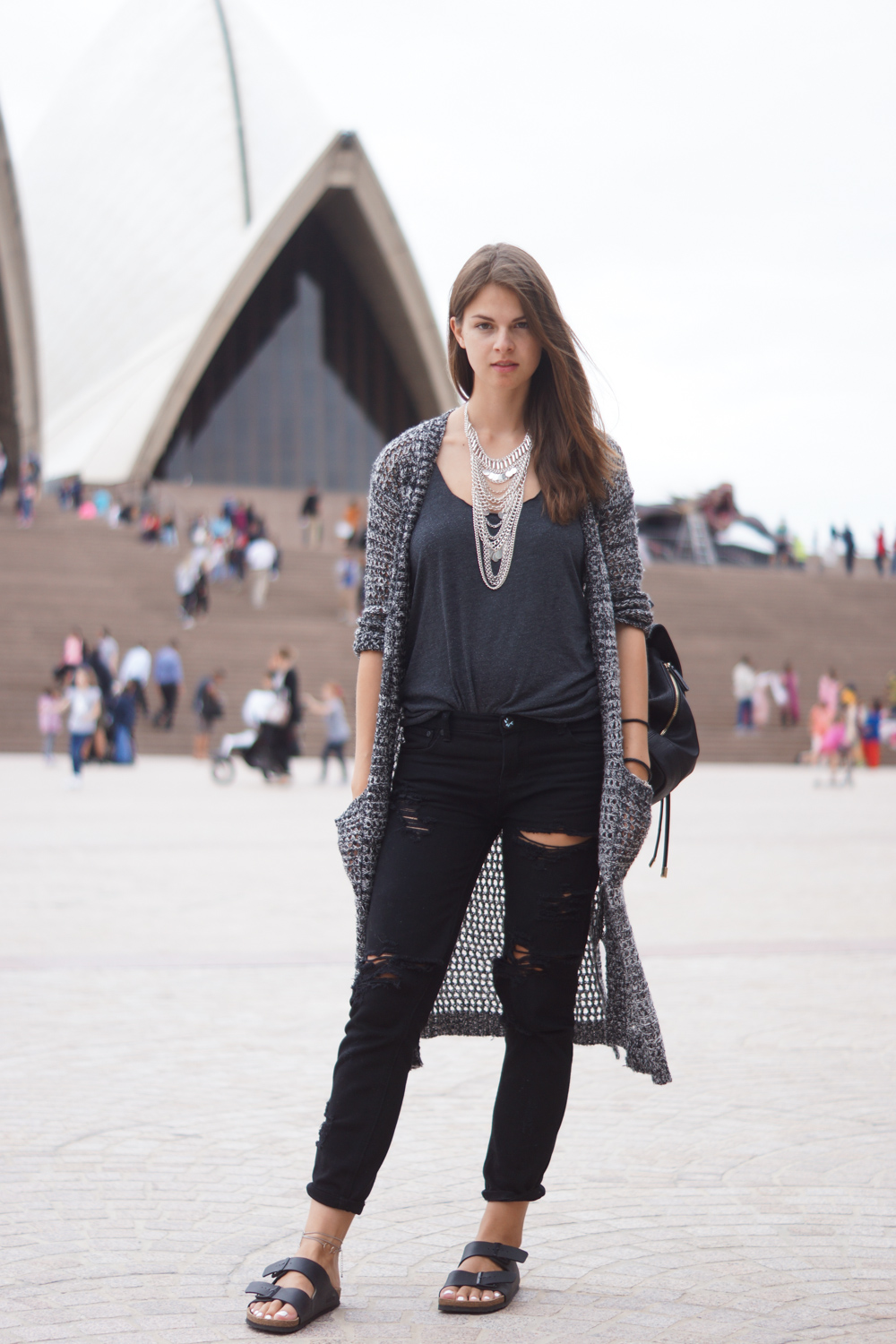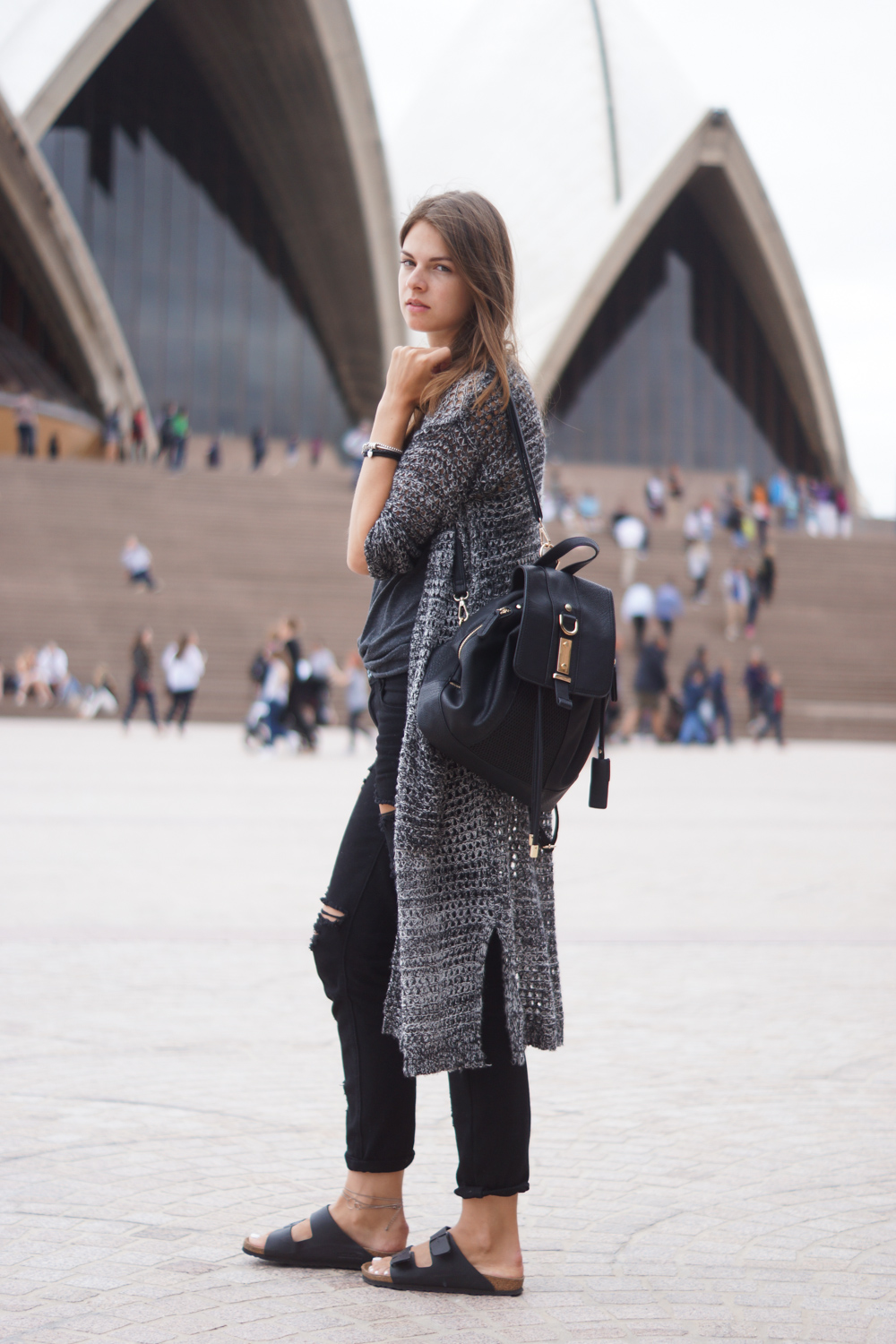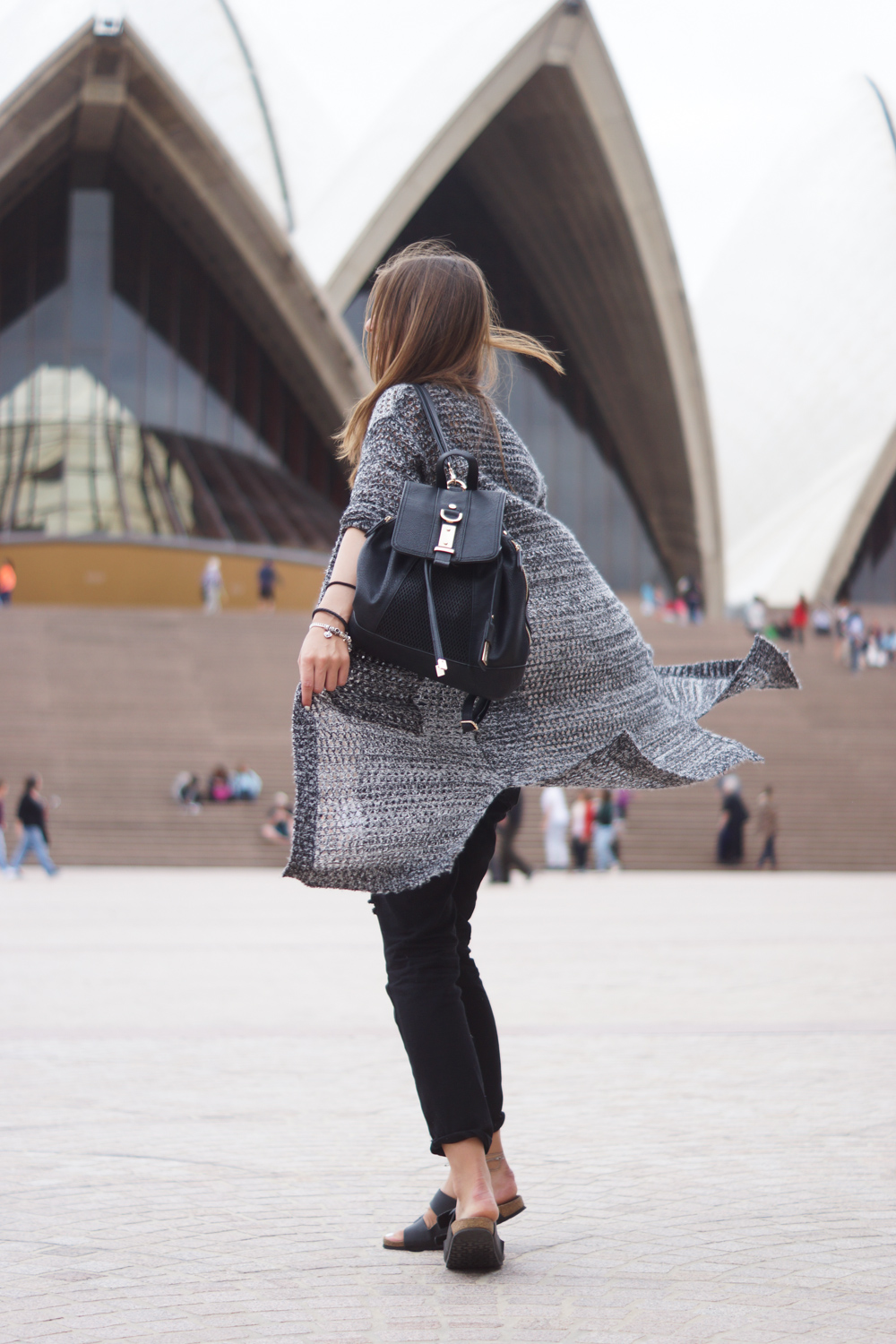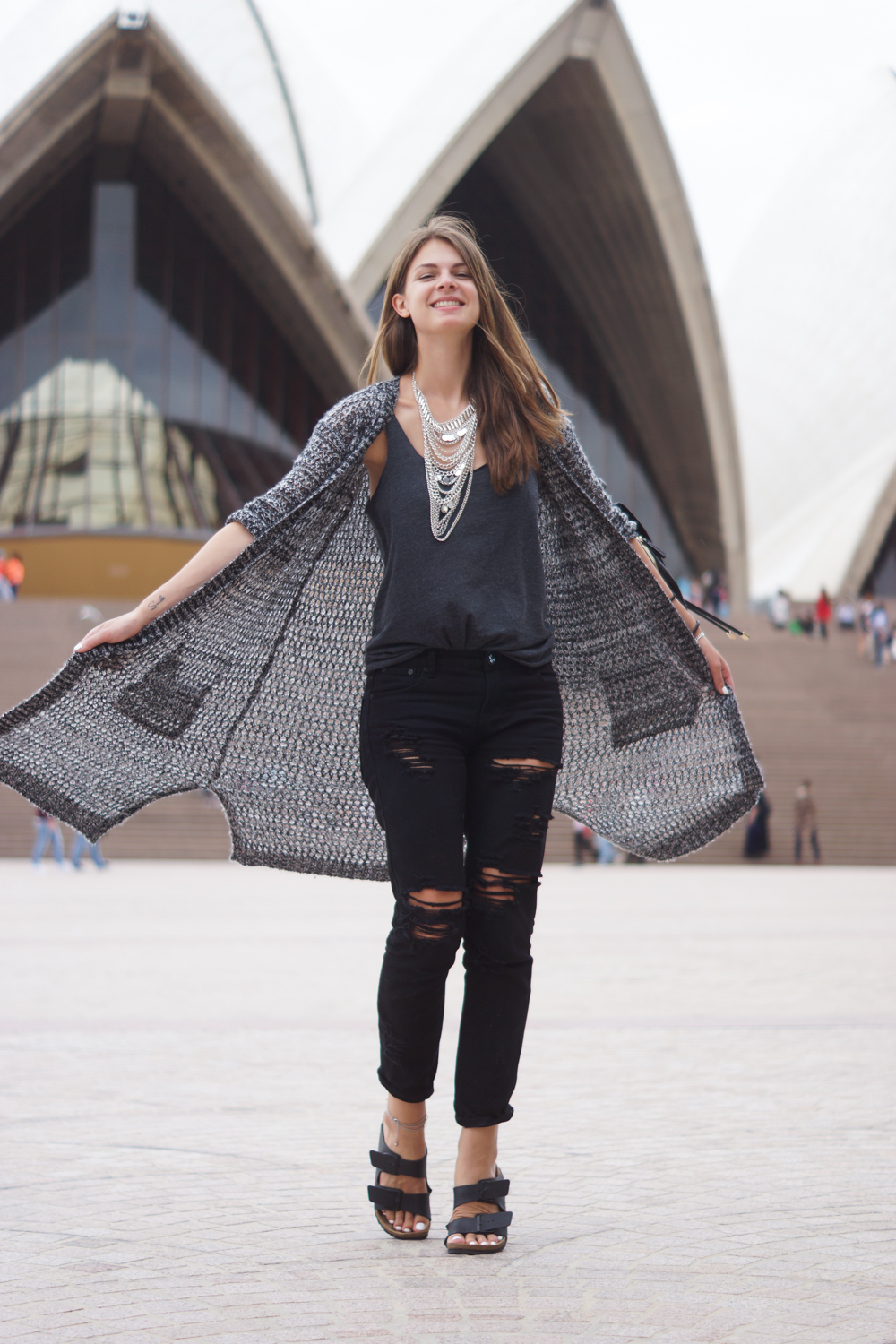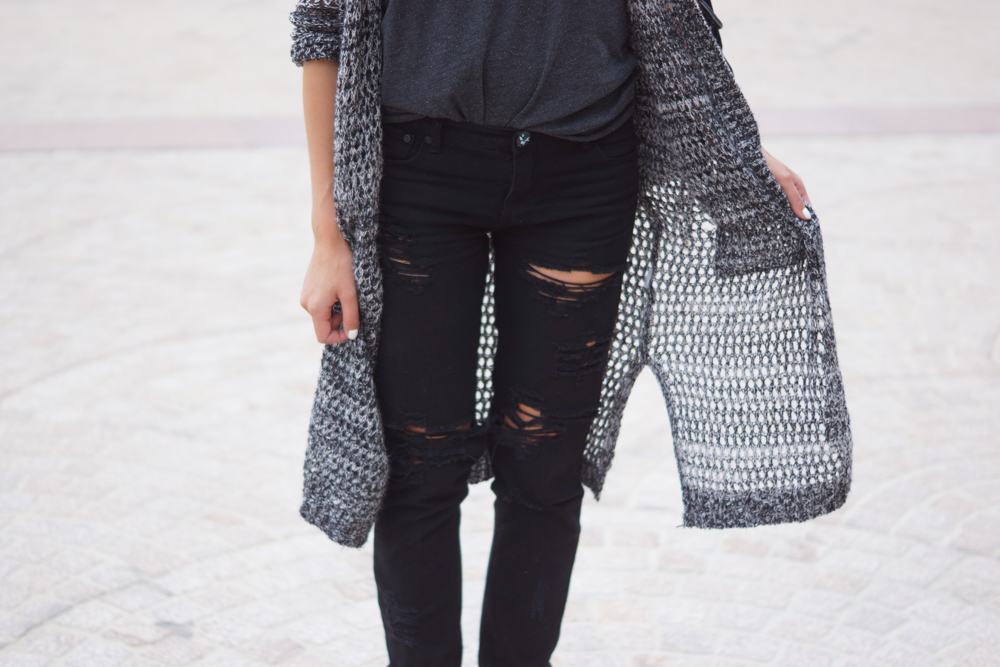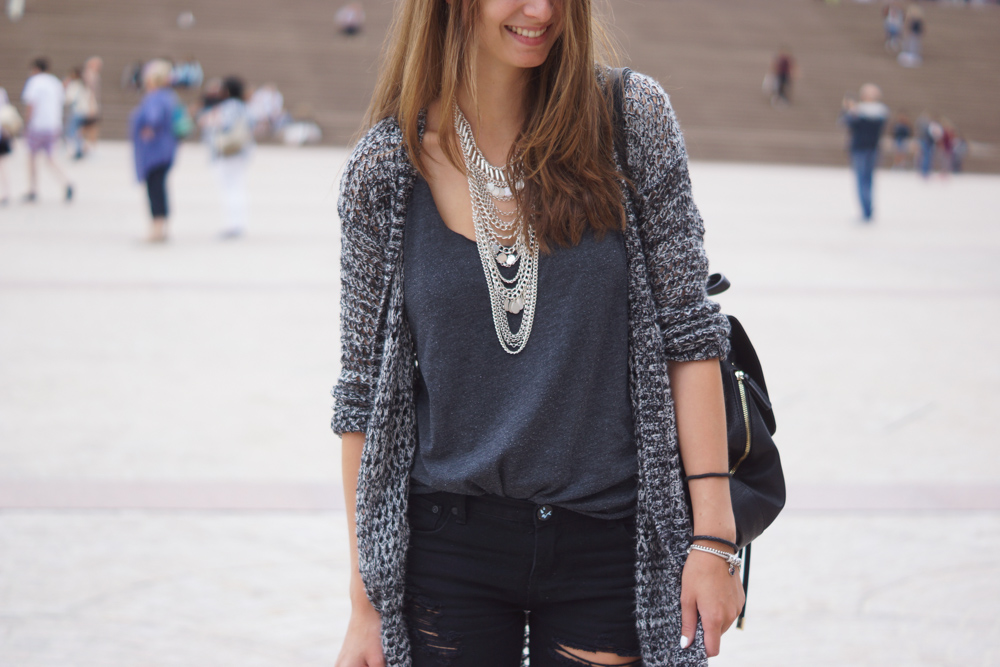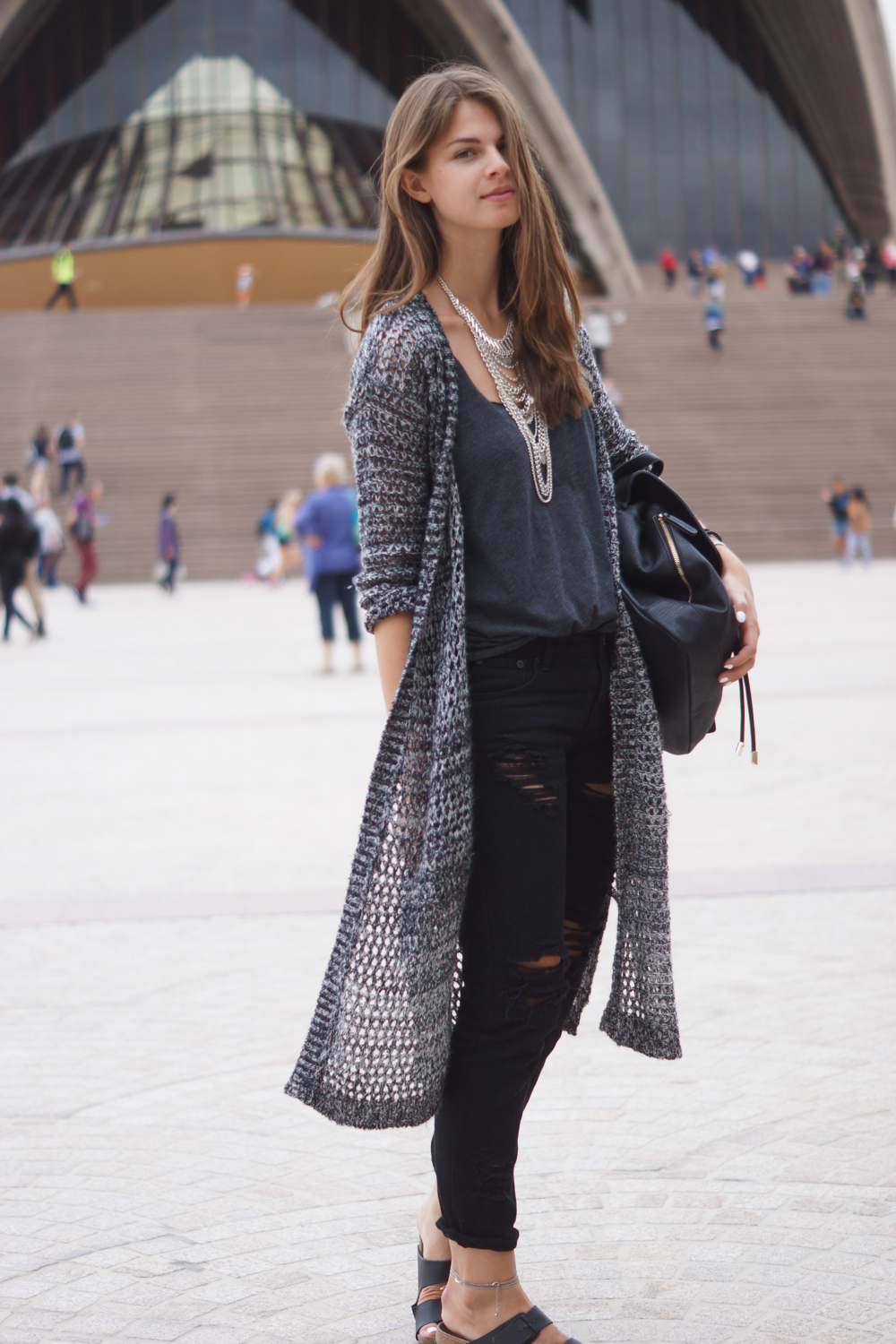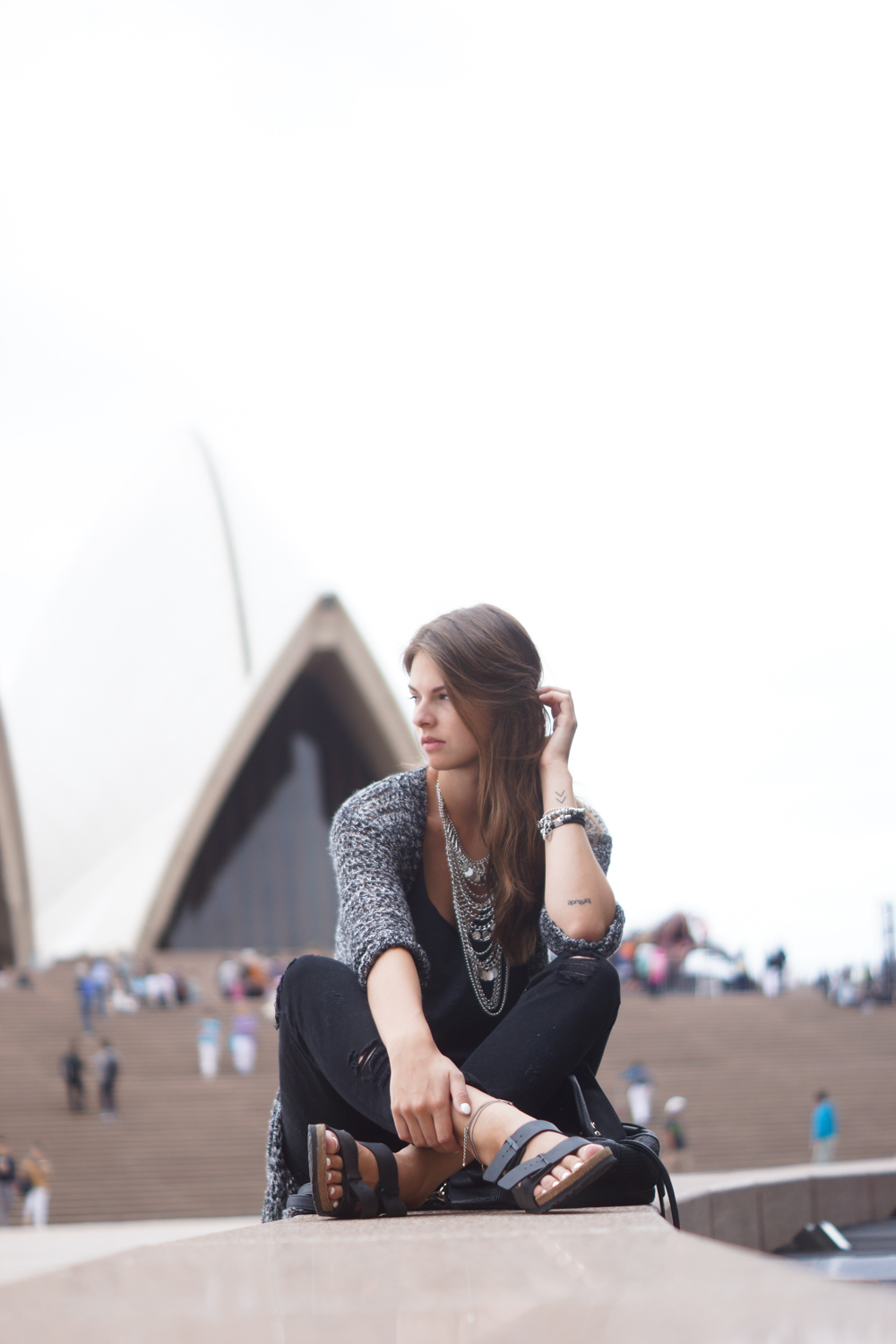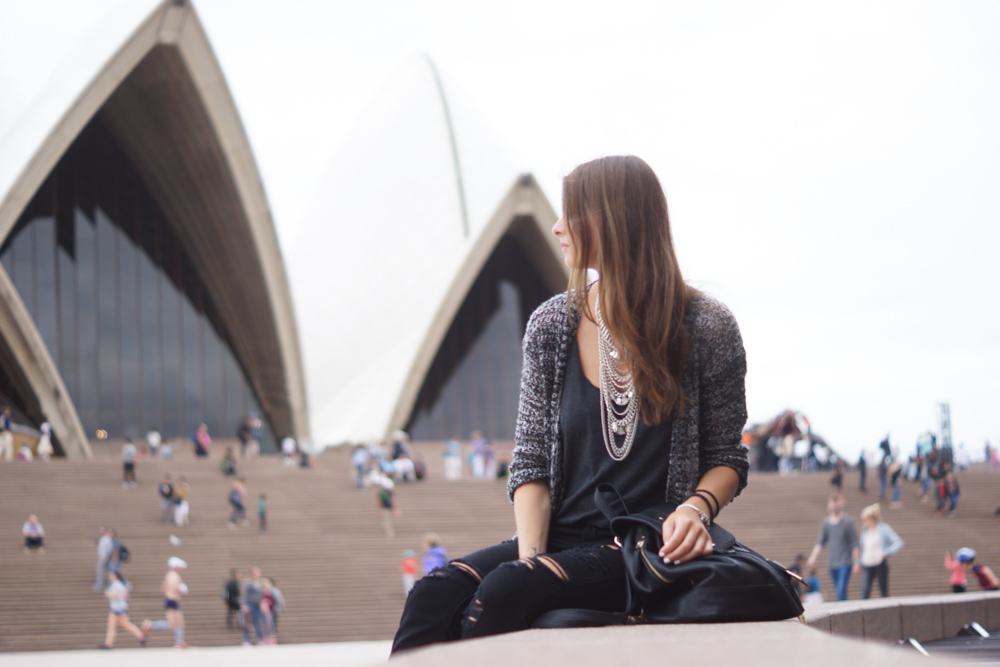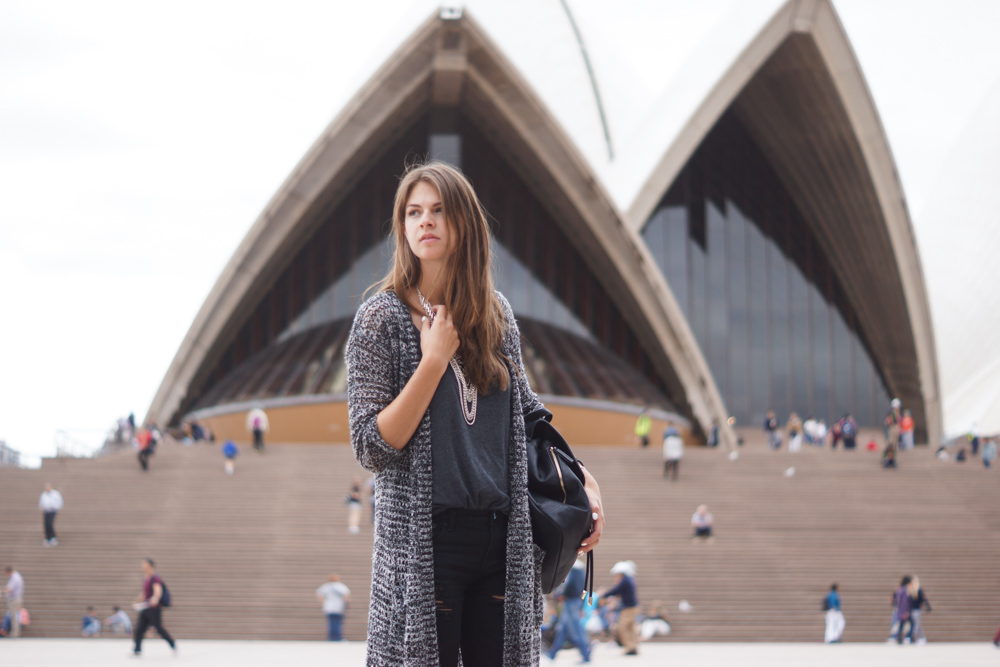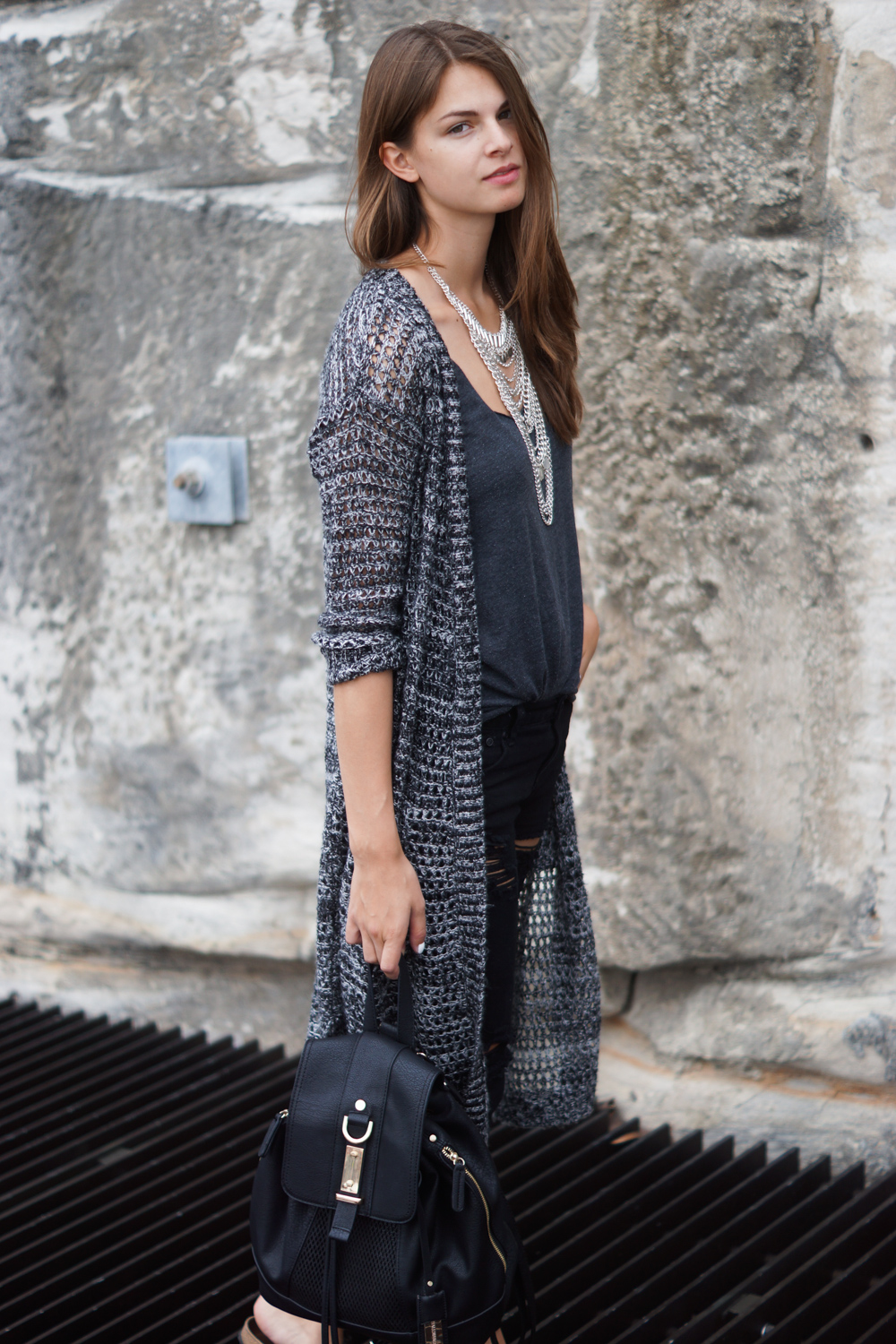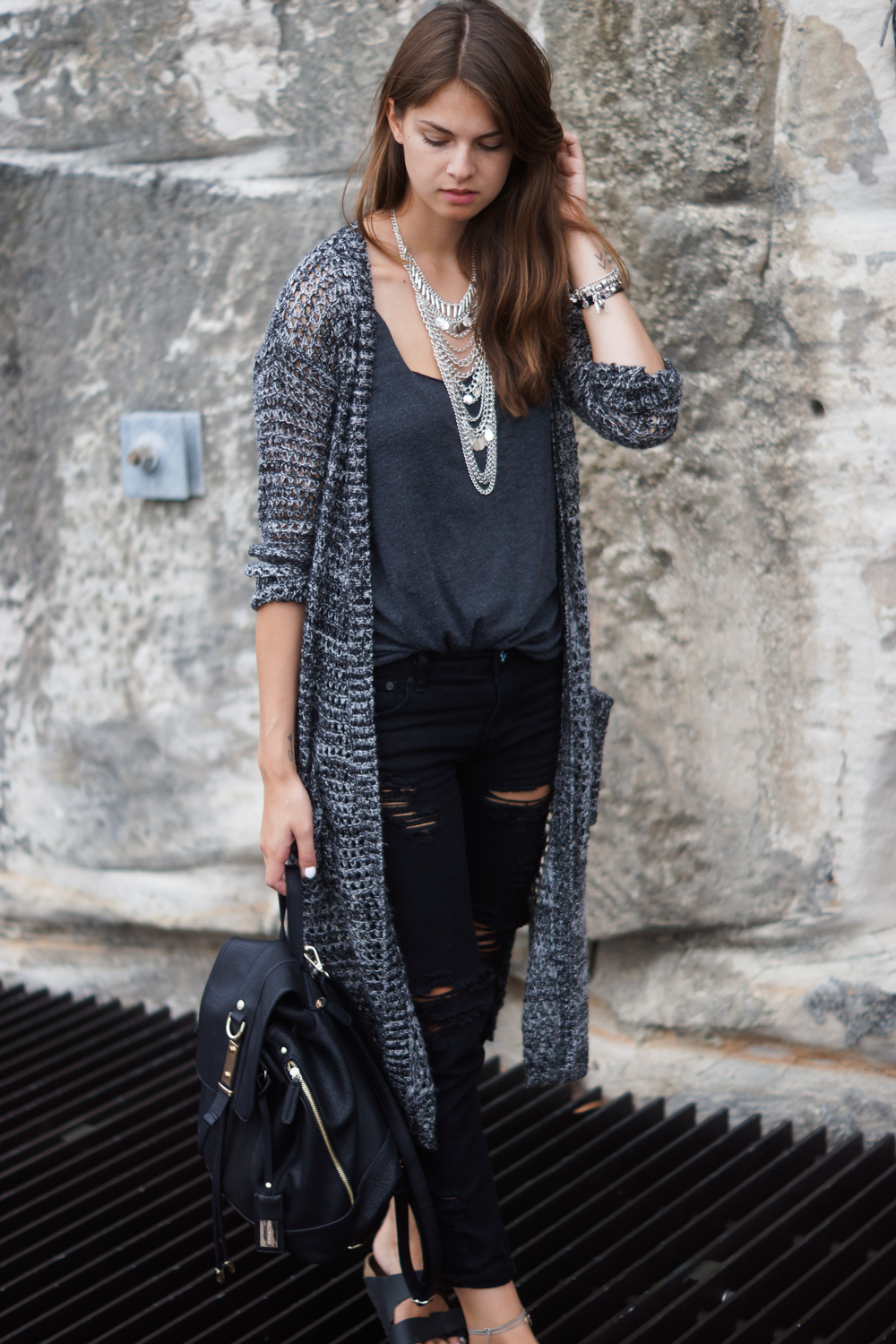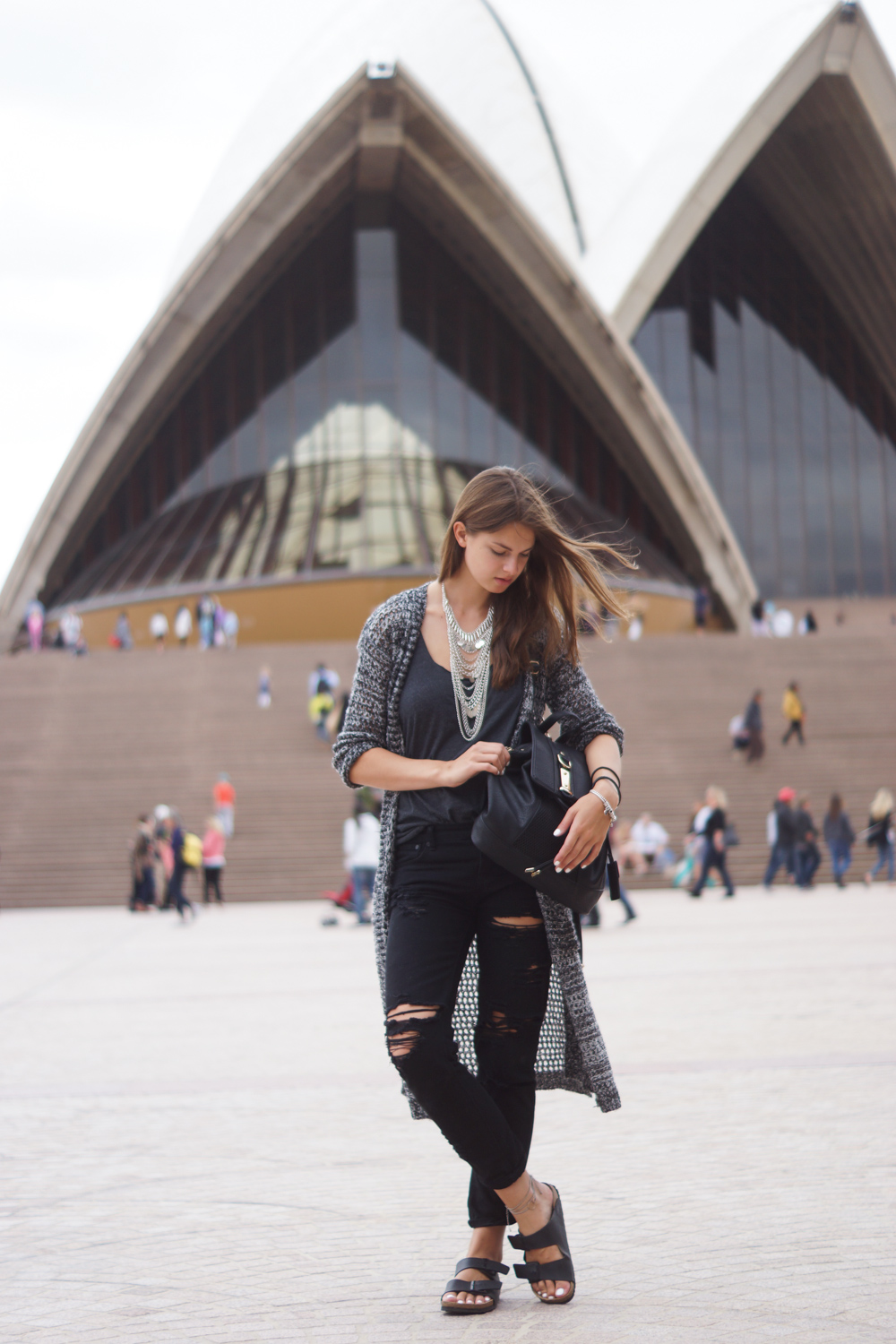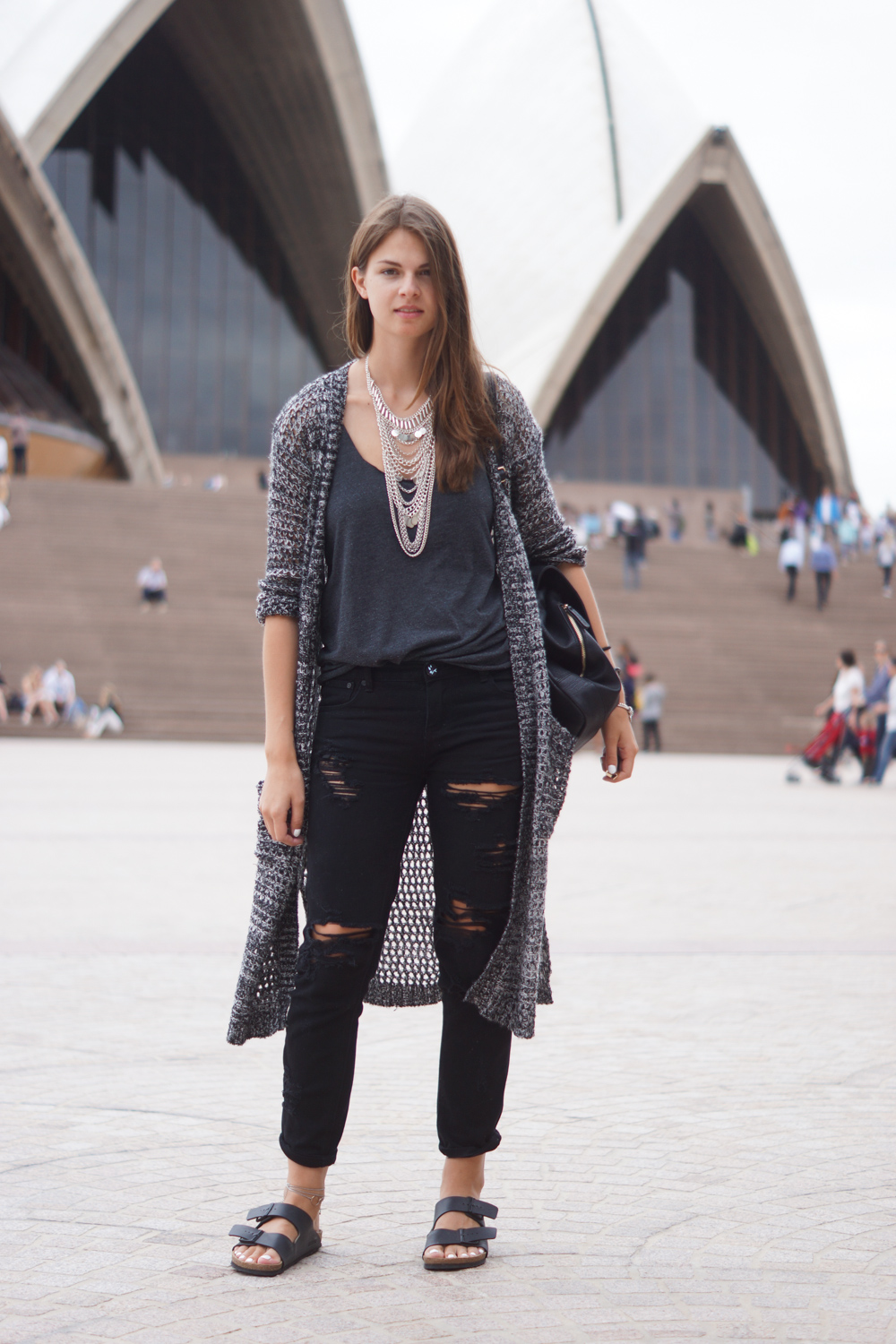 SHOP THE LOOK // SIMILAR CLOTHES