The last night of the year is coming closer, and you still don't know what to wear? No worries, I prepared a couple of NYE outfit inspirations for you guys. I put together six NYE outfits in total and already shared four of them. Those who stop by regularly on the blog might have seen them already, but if you haven't seen them so far, make sure to check my "Fashion Looks" page, there you can find them. But first of all, have a closer look at the last two NYE outfits I am sharing with you today.
Once again I am showing you one outfit with a dress and one with a pair of pants or jeans. This way I want to make sure, that there is at least one outfit for everyone to get inspired. And I know, that probably a lot of you want to wear a dress on NYE because they are more feminine and festive. I used to wear dresses on NYE because I barely did it in my everyday life and wearing a dress felt like something special. I still don't know what I will be wearing this year, because it depends on what we will do and we still have no idea what to do haha. Anyways, I hope you already know what you will be doing and that at least one of the outfits I am sharing (and shared before) will inspire you for your NYE outfit 2017.
NYE Outfit 2017: the velvet dress
As I mentioned before, velvet is a very festive and chic fabric, and that's why I opted for a velvet dress for one of the NYE outfit inspirations. I first thought of wearing this dress on Christmas Eve, but the low neckline makes it the perfect party dress. I also think that gold is not only a colour you can wear on Christmas, but to all the other festivities we have throughout the year.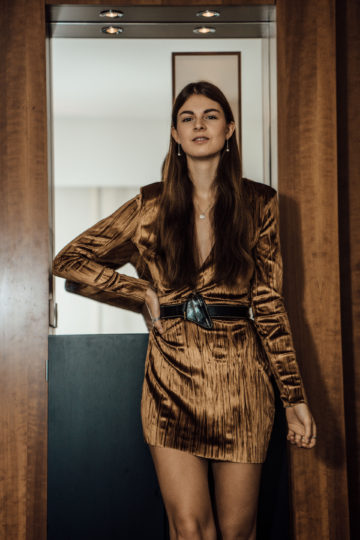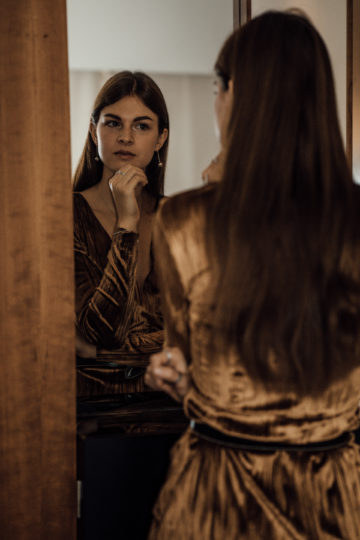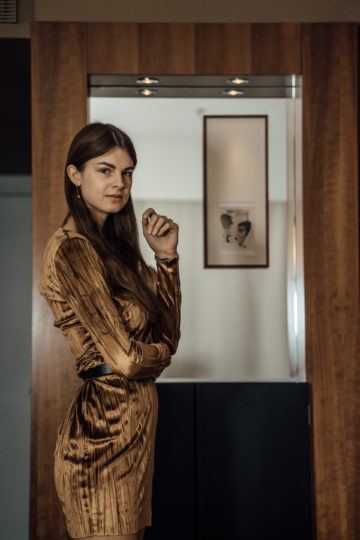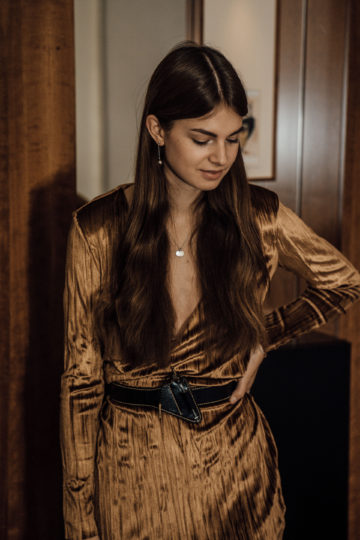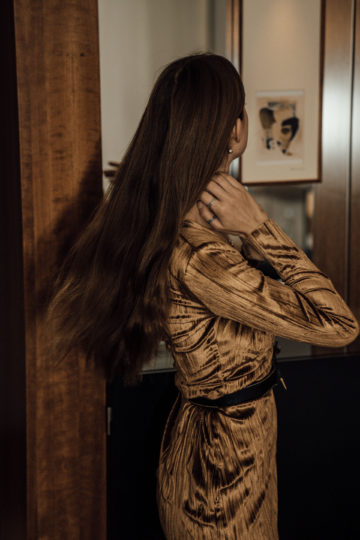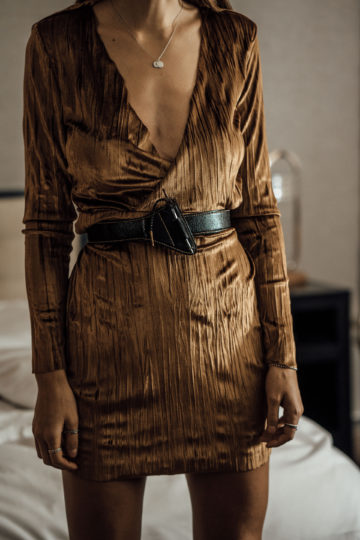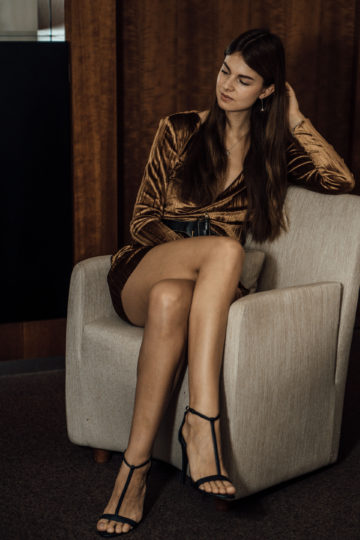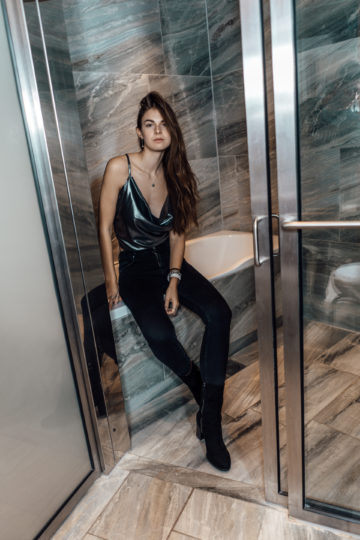 So the fabric, the colour as well as the low neckline make it a great party look. But I also added a couple of details to make even more suitable for the last night of the year. I opted for a black belt, black high heels as well as some pieces of jewellery. The dress is an eyecatcher itself, so you don't need much more details like the ones I added. This outfit would also work with any other golden dress, black belt and black high heels. If you don't want to freeze make sure to put on a pair of black tights (or skin-coloured tights), but if you spend most of the time inside, you probably won't need them.
NYE Outfit 2017: the metallic top
The second (and last) outfit I want to share with you today actually is my favourite one. It is no secret that I like jeans and any other kind of pants better than dresses and skirts. So even when I think of wearing a dress on festive occasions from time to time, I still feel more comfortable in a pair of jeans. And I know that some of you feel the same way about dresses and jeans 😉
But the jeans aren't the key piece of this outfit; it actually is the metallic top with all its details. Due to the metallic effect as well as the waterfall cut and the back neckline, it is such a special piece of clothing. It is super sexy but combined with a pair of black jeans; your outfit will always look chic and stylish. Also, make sure to keep the rest of the outfit very simple. I opted for a pair of black boots and some filigree pieces of jewellery. Keep in mind, that less is more when wearing a flashy top like this one.
Which one of the two NYE outfit inspirations do you like better? Does one of the looks inspire you for your NYE outfit this year? I would love to read your comments about them. xx