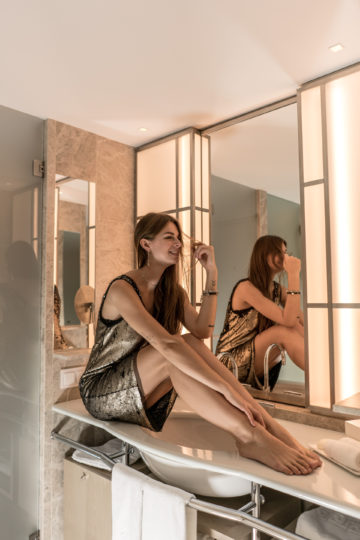 The Christmas holidays are almost over, and it's time to get ready for the last day of the year. In less then a week we are starting a new year, which means that everything will be put back to zero. A new year means a new start, new chances, new experiences, new goals and so much more. But before we are leaving the old year (2017) behind, we definitely need a culmination. On NYE we are not only celebrating the new year, but we are also celebrating the old one and everything that came with this year. And this celebrating needs an appropriate outfit, doesn't it?
A couple of weeks ago I shared two NYE outfits with you already, and today I want to give you two more outfit inspirations. Those two outfits I am sharing today are completely different to what I shared in the first NYE outfit post, and they will be interesting for everyone who will party on NYE!
NYE Outfit 2017: the sequins dress
You can never go wrong with sequins on NYE. I was wearing a sequins top last year, and this year I am thinking of wearing a sequins dress (we still have to figure out what we will do haha). And if you don't mind to attract attention on NYE, you should consider wearing sequins dress as well. Let's face it, sequins are flashy, but they create a glamorous as well as festive look. I would never wear clothes with sequins in my everyday life, but they are perfect for a party or other very special occasions, especially for NYE.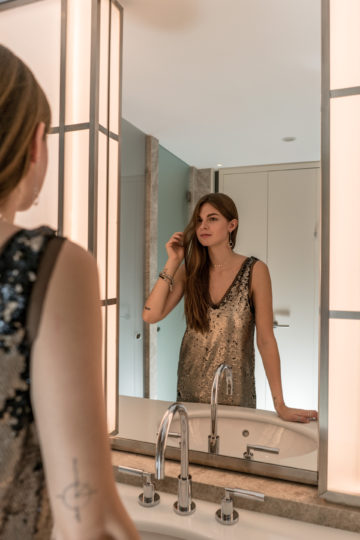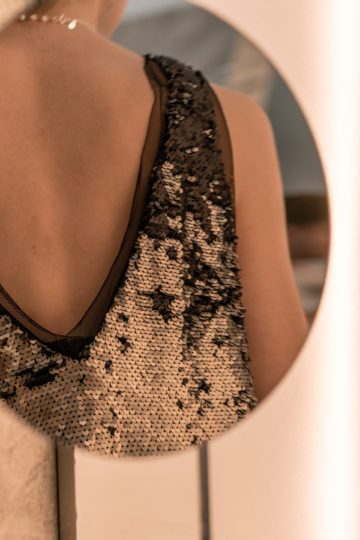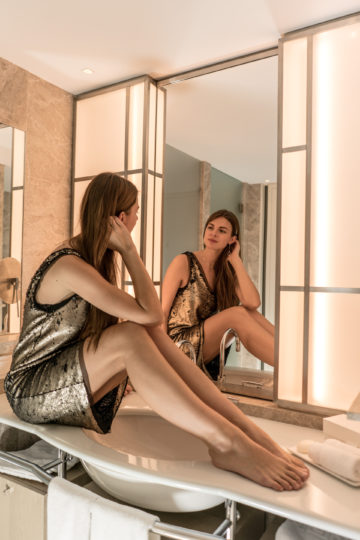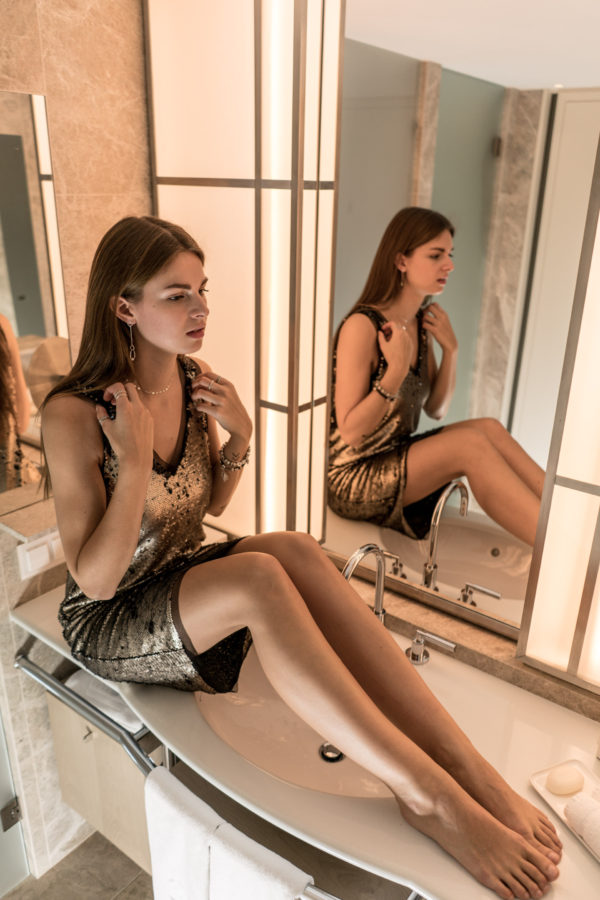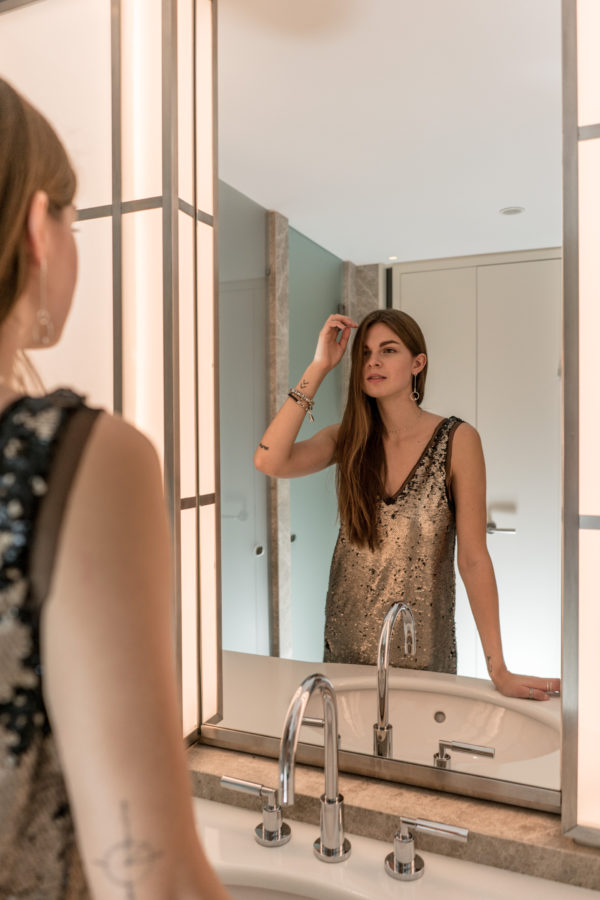 When wearing a sequins dress, you don't have to add a lot of details, because they dress itself will be an eyecatcher. Wear filigree pieces of jewellery, black high heels or boots, and you are ready to go. It may be a little bit cold in winter without putting on a pair of tights, but when you are spending most of the time inside, you probably won't need them! If you want to go outside at midnight, you better put on tights, if you don't want to get sick 😉
NYE Outfit 2017: the velvet suit
The second NYE outfit I want to share with you is all about velvet. Velvet is a very glamorous and festive fabric and perfectly suitable for a party. I recently got this velvet suit from VILA, and it was love at first sight. I love the fabric, the colours as well as the print. Everything together makes it the perfect outfit for NYE (and I would even wear it on Christmas). I combined it with a simple top as well as a pair of high heels and some filigree pieces of jewellery, and that's it. You don't need much more to make it the perfect NYE outfit for 2017.
What I really like about this suit is, that it is super comfortable and more practical than a dress. Dresses are more feminine for sure, but they are not very practical. Additionally, this suit might keep you a little bit warmer when it's cold outside. You can also put on a pair of tights underneath the pants and wear boots so that nobody will see them 😉
Which one of the two NYE outfits do you like better? Do you already know what you will wear on this last night of the year?
Tomorrow I will share two more NYE outfits, and I hope one of the outfits I shared will inspire you for your NYE outfit. xx