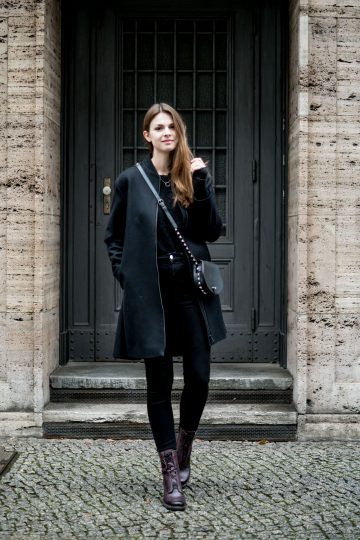 Happy Wednesday guys! While you're reading this, I'm probably still in Madrid. I arrived yesterday, and I'll leave tomorrow afternoon, so I was only a short trip. I'm here with the ART Company for their presentation of the AW 2017 collection. I won't tell you more at this point, but you can head over to my Instagram to see more. 🙂 In today's post, I want to show you a new outfit. It's not a Christmas outfit, I'm sorry, but I'm still not in the mood. It's a pretty nice everyday outfit instead. The other day I opted for an all-black outfit again, but I wasn't wearing black boots as I usually do. This time I was wearing non-black boots:
Non-black Neosens Boots
You know that I like boots a lot, but I 99 percent of the boots I have in my closet are black. I think I have only one pair of brown boots and now I also have a nice pair of lilac boots in my closet. They're from Neosens and called Alarije. Alarije stays for femininity as well as modernity, and as every pair of Neosens shoes, they're super comfortable. The highlights of the shoe are the wooden high-heel and the sole that is made of 100 percent rubber. But the main reason why I wanted these shoes is the colour. It goes perfectly with an all black outfit as you can see, but I would also combine it with blue, white or grey jeans.

The first day I was wearing my new shoes from Neosens I opted for an all black outfit to focus on the shoes. I was dressed in a black high-waisted jeans from Noisy May, a black sweater from Vila and my black COS coat. Last but not least I added my Rebecca Minkoff Skylar Mini Bag as well as some jewellery, and that's it. It's a pretty simple yet chic outfit you can wear during the day as well as the night. What do you think about it?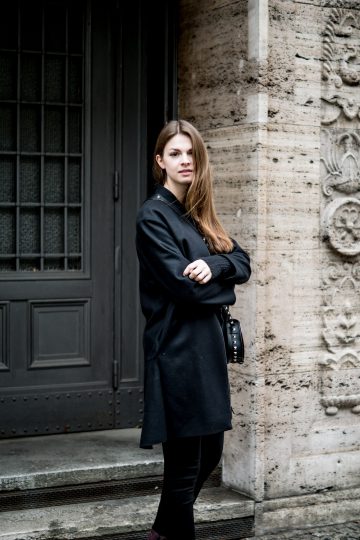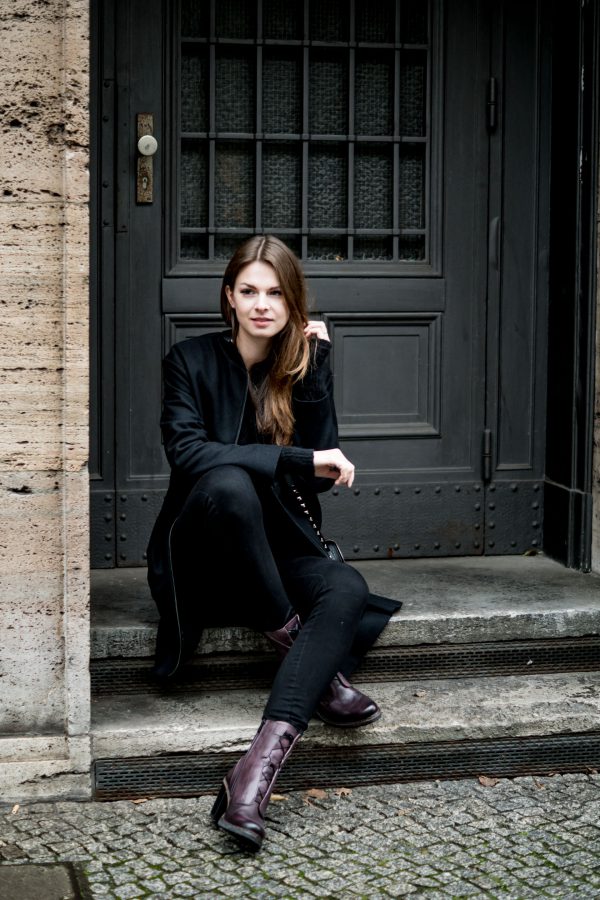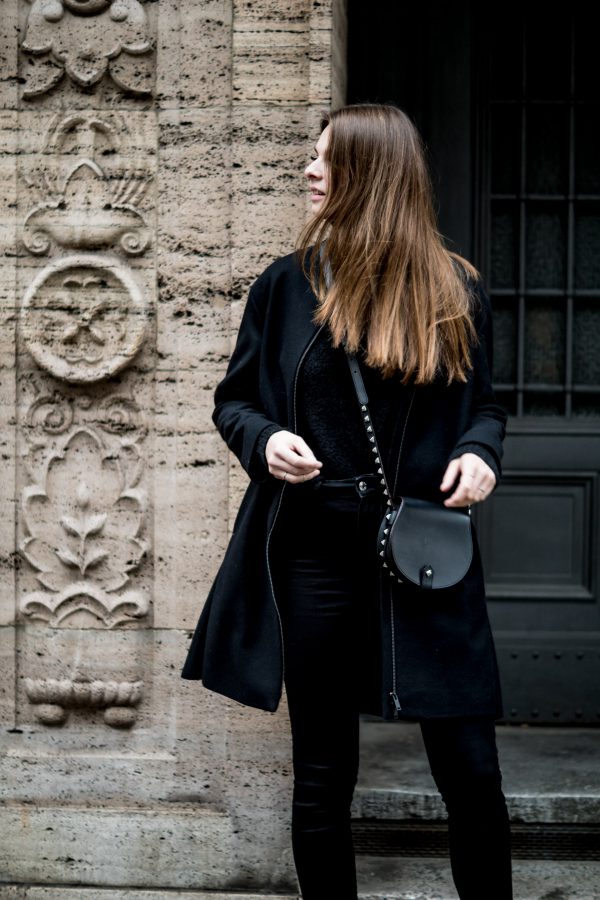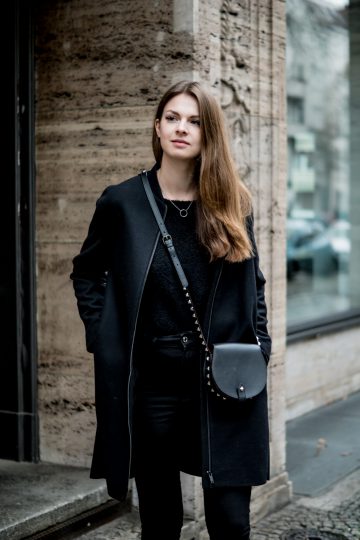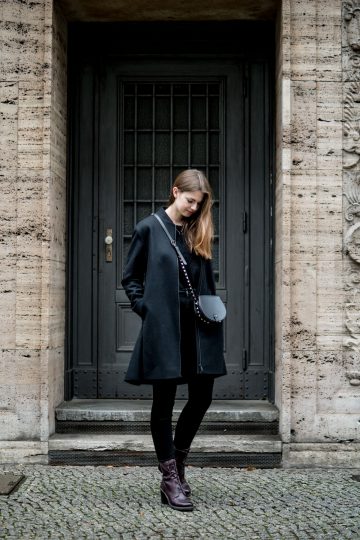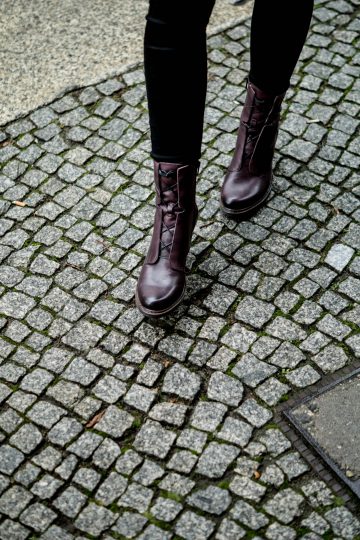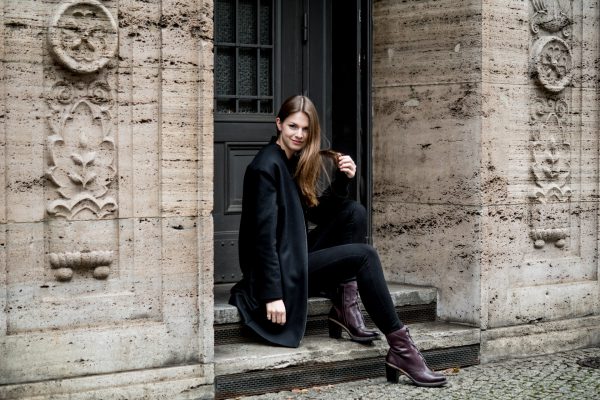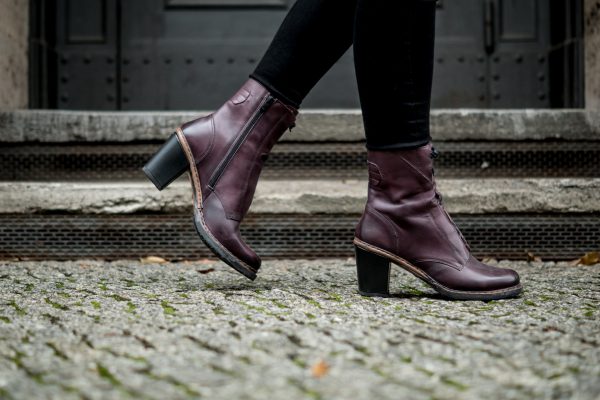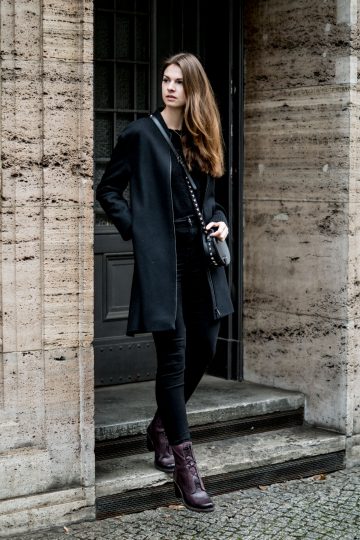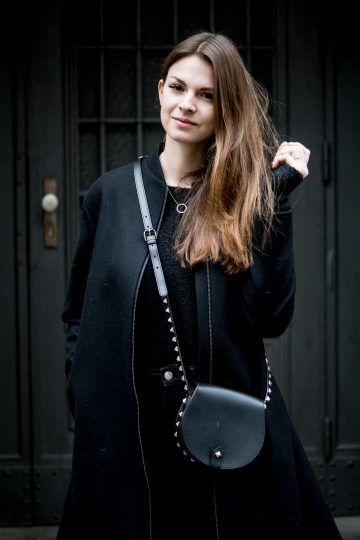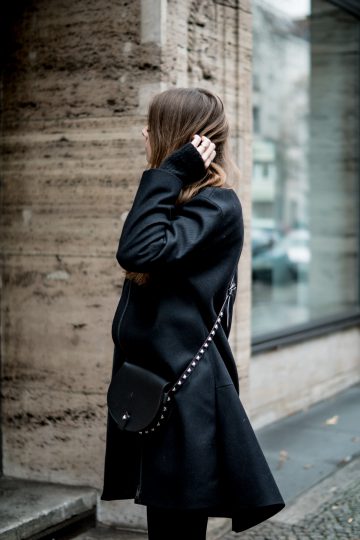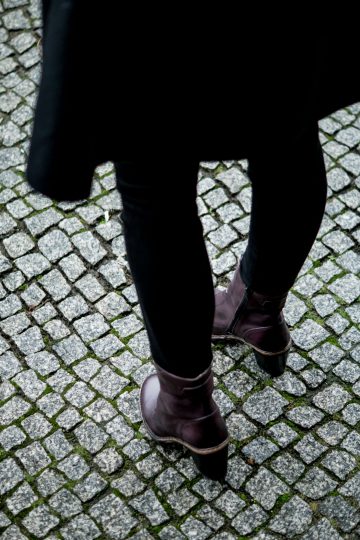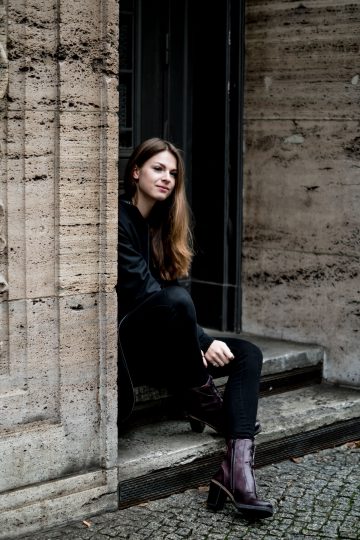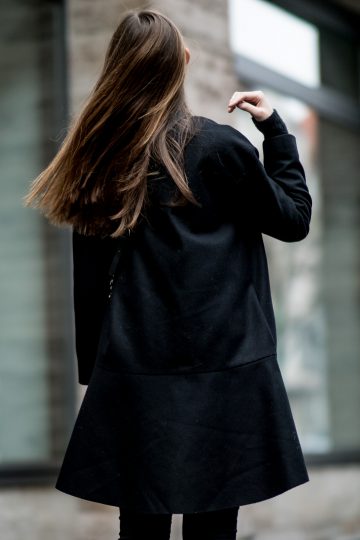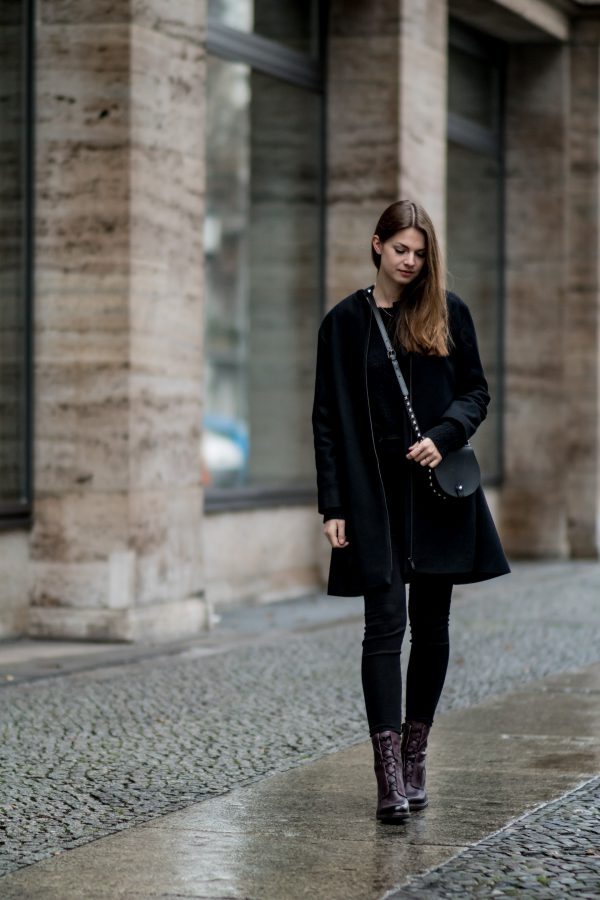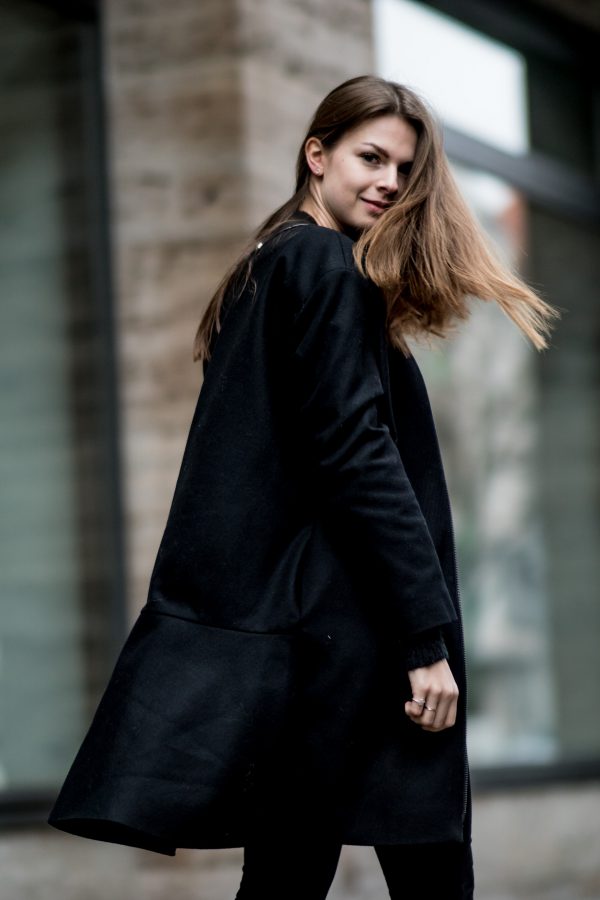 In friendly cooperation with Neosens