Corona is throwing a wrench in our New Year's Eve 2020 plans this year and we have to stay home for New Year's Eve. Might sound boring at first and you think to yourself "But you have to celebrate New Year's Eve, don't you?". This year we have to lower our great expectations of New Year's Eve and rethink. Didn't we have enough stress this year anyway and doesn't Christmas sometimes rob us of our last nerve? Why do you have to make big plans for New Year's Eve then? In the end, it's your night and you can spend it the way you want, no matter if you end up going to bed before noon and having a relaxing evening or throwing your own New Year's Eve party at home. In the end, not much changes except the date and your New Year's resolutions, which you can actually tackle without a New Year. So don't panic about New Year's Eve and enjoy the evening together. We have picked out a few New Year's Eve ideas for two, how you can celebrate New Year's Eve at home comfortably and leave the year properly behind you.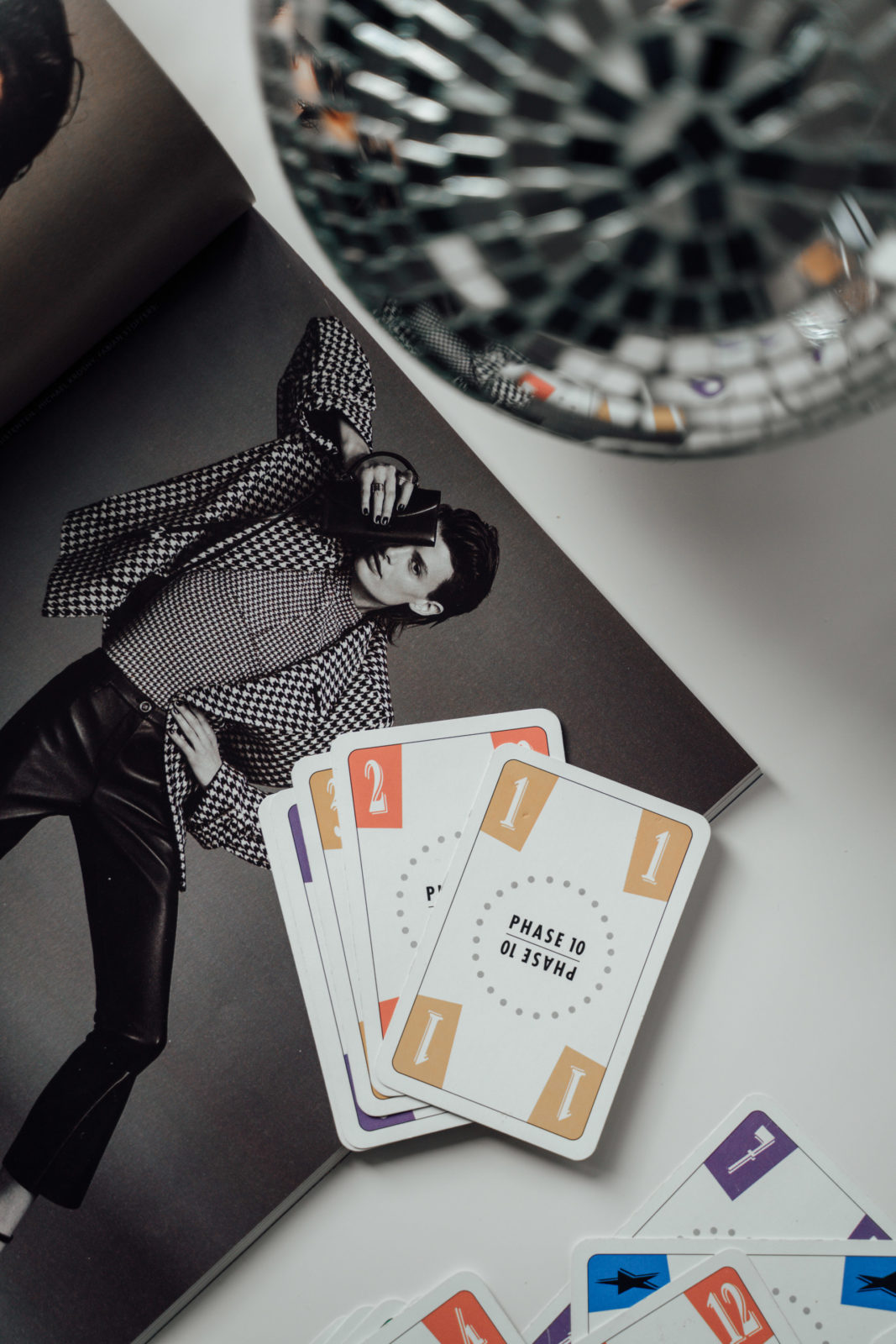 Movie night with New Year's Eve TV classics
Celebrating New Year's Eve at home can be just as nice as at a party or on vacation. One of our favorite New Year's Eve activities is movie nights. On New Year's Eve, many channels run annual reviews, with which you can review the year again. There are also a few classics that you simply have to have seen! One of them is definitely Dinner for One. Who doesn't know the scene of the butler stumbling across the carpet? So make yourself comfortable at home for New Year's Eve, grab your partner and a glass of wine, and the New Year's Eve movie marathon can start. Of course, a real movie marathon can't be complete without food. Perfect for snacking on the side is always delicious finger food. You will find simple recipe ideas to recreate the following.
New Year's Eve food ideas finger food
Food always makes you happy, doesn't it? And so it should be on the last day of the year. We want to keep the year somehow in good memory right. Whether it's a movie marathon or game night, you simply can't do without delicious snacks. How about mini burgers or sandwiches, topped with everything your heart desires. Also, mini pizzas or pizza buns made of puff pastry are a popular and simple snack, which you can also prepare in the morning. For those who are more the Mediterranean type, antipasti or tapas is also a nice idea. This is not only easy to buy or even order but also goes great with a glass of wine or two. For the sweet ones among you who are just waiting for dessert, mini pancake sandwiches filled with fruit or peanut butter are a great idea. The remaining puff pastry from the pizza buns can be used to make cinnamon buns and the remaining toast for the sandwiches can be used to make French toast sticks. With the right food, the New Year's Eve celebration 2020 can only be good!
New Year's Eve romance with candlelight dinner
Maybe a romantic New Year's Eve dinner is the right thing for you because love goes through the stomach right. Whether with typical New Year's Eve food or perhaps a favorite food, with which you connect special moments. Make it nice at home with candles and fairy lights, fire up your favorite playlist with songs that connect you, and enjoy a delicious dinner for two.
A very classic dinner for New Year's Eve is raclette or fondue, but why not pimp these recipes a bit?
You can also make mini pizzas in your raclette pans by simply rolling out the dough and topping them however you like. Gratinated nachos also work great in the pan, as do mini tacos made with wraps and various fillings like vegan ground beef, kidney beans and corn. For dessert, you can caramelize fruit and nuts and top them with lots of different toppings, like mini marshmallows.
It doesn't always have to be cheese fondue either, have you ever tried chocolate fondue? With a chocolate fountain or simply a small bowl of melted chocolate, you can easily coat fruit, salted pretzels or cookies with chocolate. So bon appétit!
Celebrate New Year's Eve 2020 with NYE games
Still haven't found the right New Year's Eve ideas for couples? How about New Year's Eve games for two? Game nights don't always have to be organized with several people, there are plenty of New Year's Eve ideas for games that you can play as a couple. Google spits out a lot of games for New Year's Eve for adults, with which you can have fun. Whether a card game, board game or drinking game for everyone can be found the right game. If you do not forget to look at the clock in the game fever and suddenly miss the countdown…
We can celebrate New Year's Eve 2020 this year without big parties and crowds with our ideas for New Year's Eve for two. We hope we could inspire you with these New Year's Eve ideas for home and wish you a Happy New Year!