I don't know about you, but my shopping behavior has slightly changed in the last year. I've always tried to keep a conscious and sustainable shopping behavior. Before I bought something new, I asked myself twice, sometimes even three times, if I really need it. Now and then, however, I have fallen victim to impulse buying. It happens to all of us.
Through the time in lockdown, these impulse buys have become less and less. On the one hand, this may be because we felt we needed less than before, but on the other hand, it may also be because we deal with entirely different things.
I have noticed that the trend towards sustainability has increased over the past year. Not only in fashion but also in many other areas of our lives. In this post, however, I would like to focus mainly on fashion. I want to share a few tips with you, with which you can shop more consciously and sustainably.
1. Ask the right question: do I really need this?
It's easy to say yes. And on impulse, we would probably answer yes to this question far too often, but that "yes" would end up just sitting around in the closet catching dust. So I want to expand on this question a bit. Ask yourself not only IF you need it, but also HOW you would combine it and WHERE you would then wear these looks.
Before I buy something new, I always think about combining this piece with the clothes I already have in my closet and regularly wear. Here I make myself put together at least three different looks. If I can't come up with three different looks, I will not buy the piece.
To go one step further and not be tricked by myself, I then think about where and when I would wear precisely these looks. In everyday life, in the office or only on special occasions? The more often an occasion arises, the more likely it is that the potential new piece of clothing won't just sit in my closet.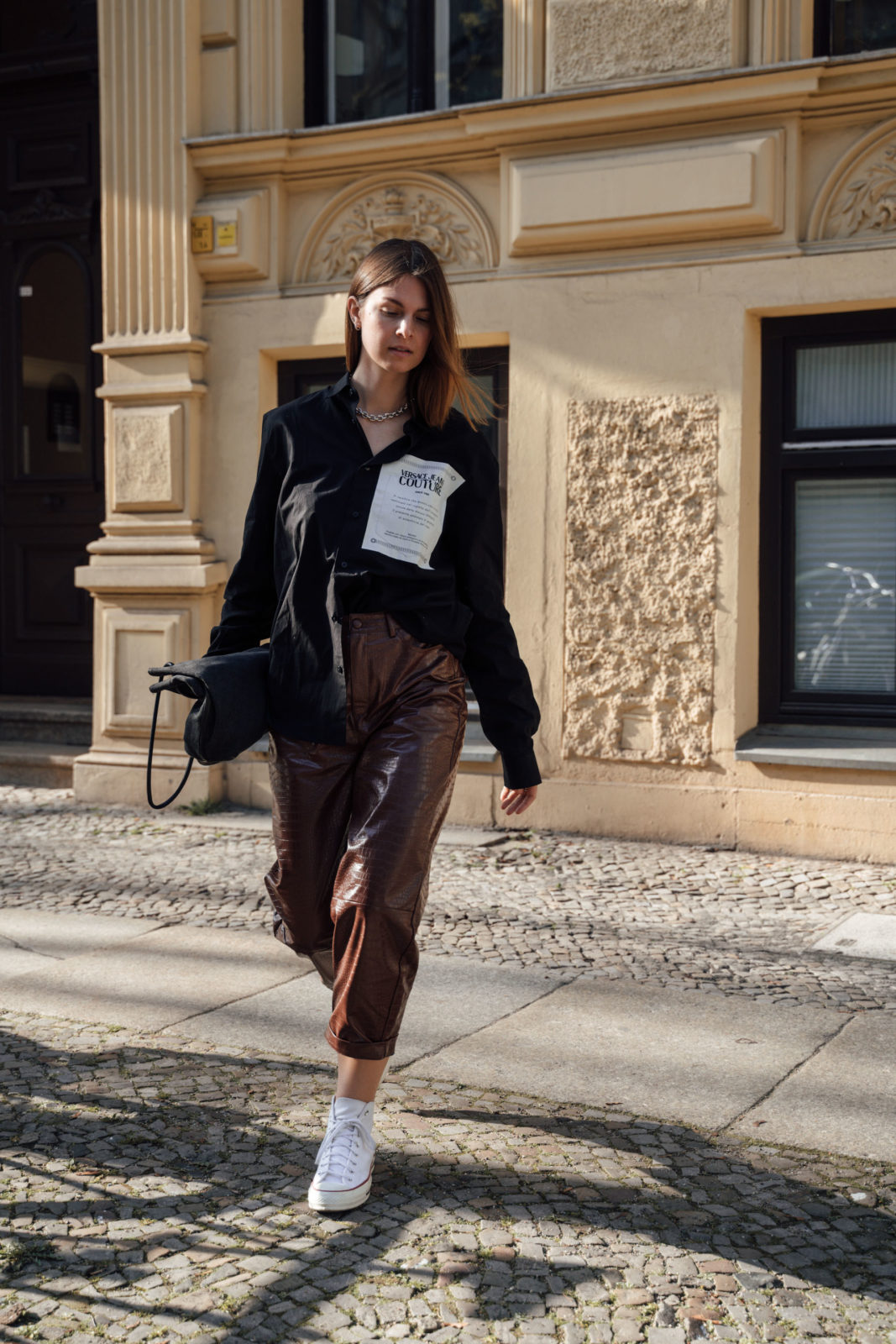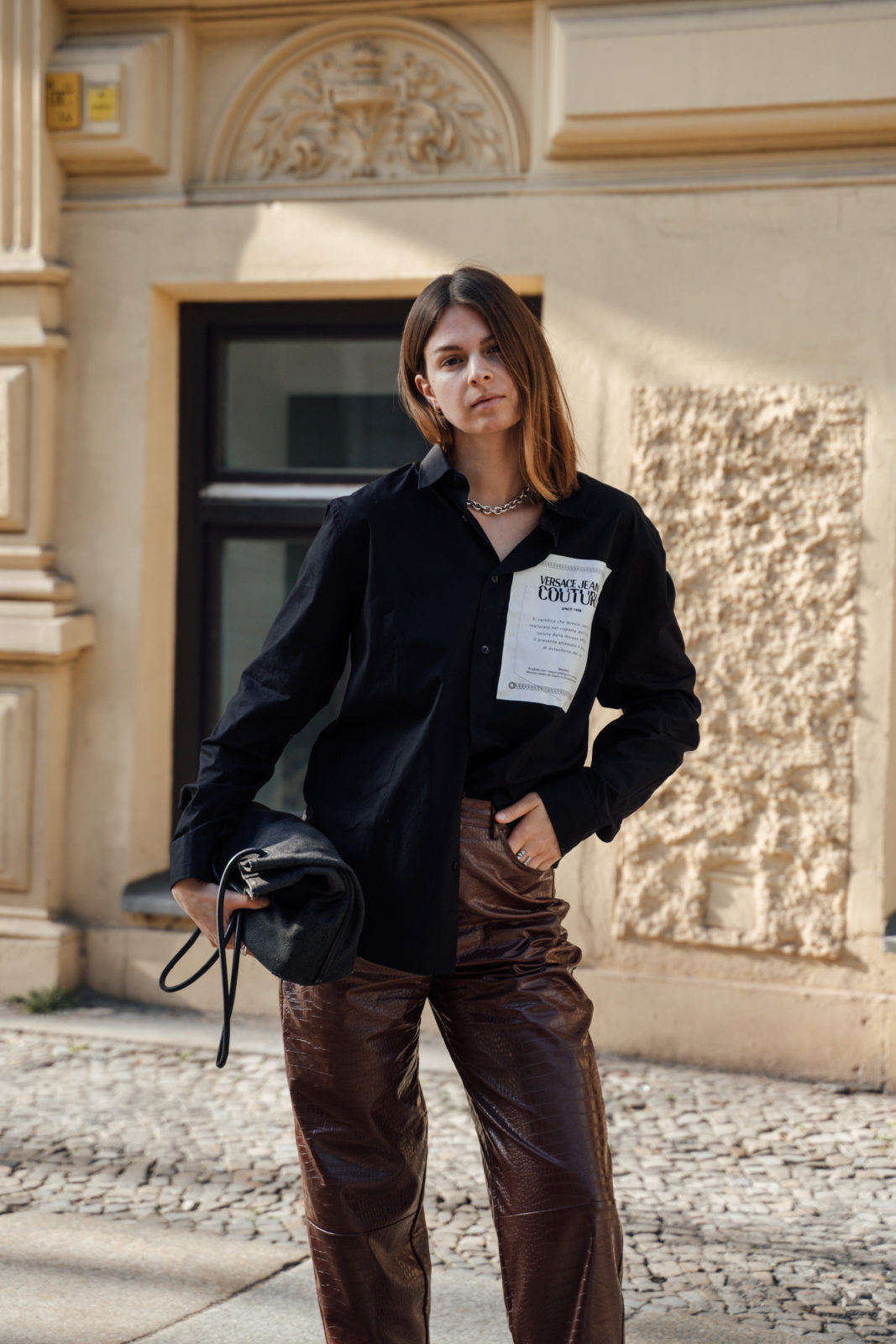 2. For every new piece, at least one old piece has to go
I'm a very consistent "declutterer." With only 1.5 meters of closet space, I have anything but a lot of space at home. And if there's one thing that drives me crazy, it's clutter and a closet that's bursting at the seams. So when I say that I'm a very consistent declutterer, you can take my word for it. Once I have started to sort out, not only one or two pieces have to go but one or two bags filled with clothes.
Of course, it doesn't have to be that radical for you, but you should give it a try. It is an incredibly freeing feeling to sort out pieces of clothing that you have not worn for way too long.
If you find it hard to clean out regularly, you can make yourself do it. Just impose the following rule on yourself: for every new piece of clothing, at least one old piece of clothing must go.
3. Buy secondhand and vintage more often
It doesn't always have to be the latest collection; the real treasures and unique pieces usually hide behind secondhand and vintage clothing.
For example, I prefer to buy designer bags vintage, not new. Because if I want to invest in a designer bag, then it should be something special. A bag with a story, but still contemporary after years. When I buy a vintage bag, I know I don't want it just because it's a recent trend piece. I can be sure that I'm all about the bag and not the trend. However, the questions mentioned in the second tip, I still ask myself. – The bag I'm wearing in these photos is vintage, by the way.
There are super many ways to find vintage and secondhand clothing, and if you bring a little time and patience, you will find what you are looking for. It doesn't matter if you shop online or offline. Shopping offline is not really an option right now, but the online world offers many options for that as well.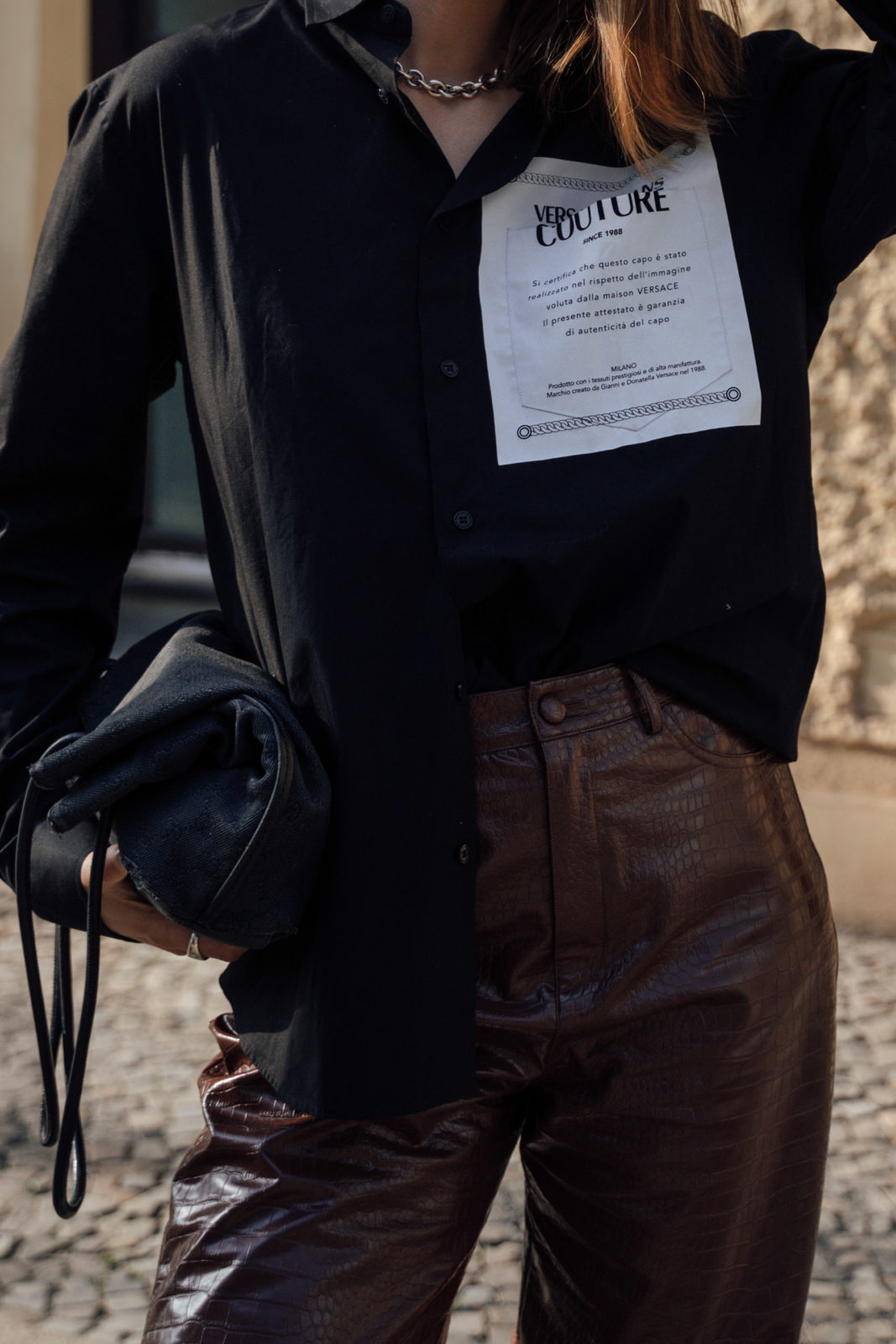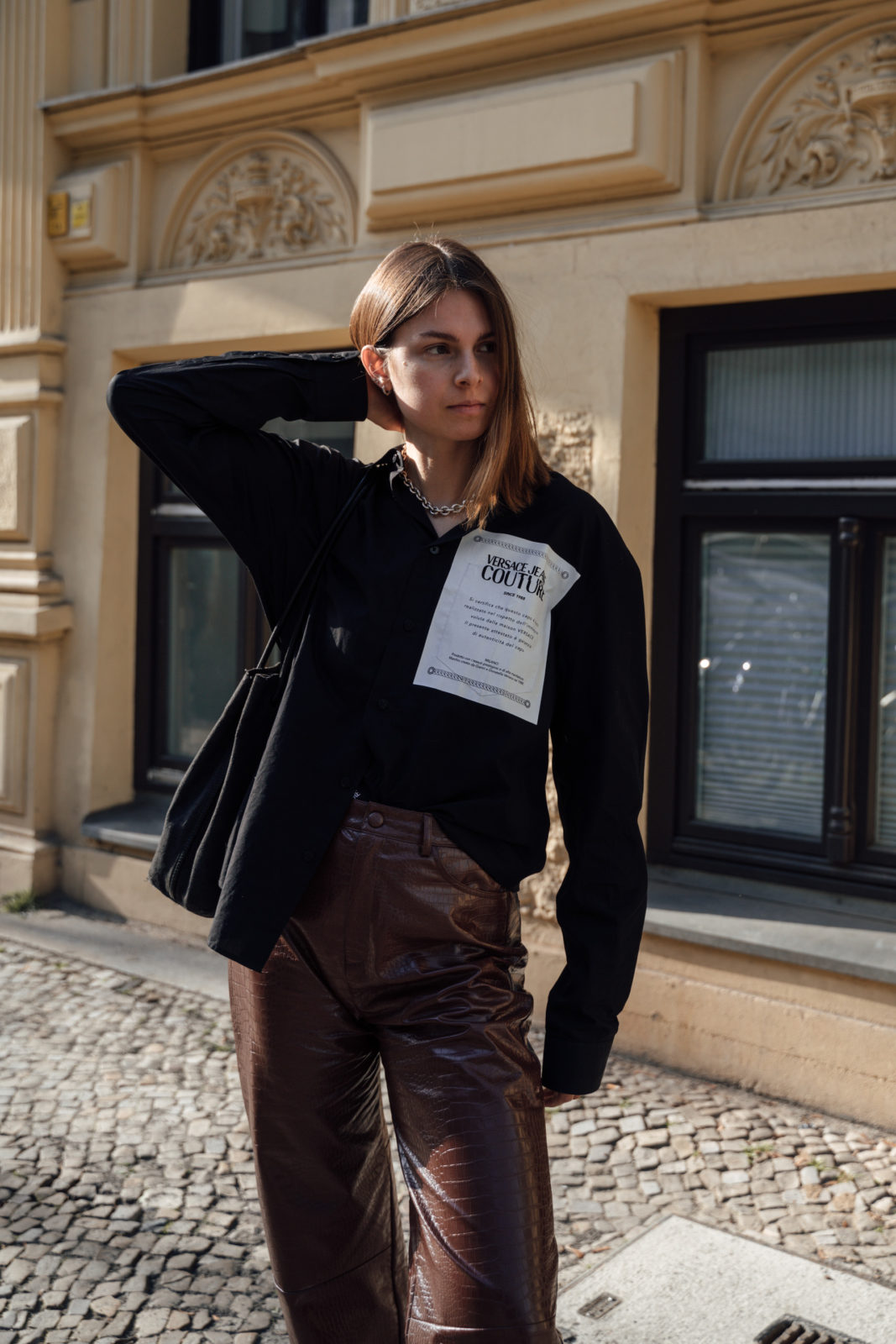 Shopping more consciously and sustainably is easy
With just a few tricks and a few changes, it's super easy to shop more consciously and sustainably. After a short time, you will notice that all the previous impulse purchases were unnecessary. How often have you regretted a piece of clothing that you didn't buy in the end? I'm sure you forgot about it very quickly. Just like the piece of clothing you didn't want to part with at first but then gave away to make room in your closet.
Do you also have tips and tricks on how to regularly take a step further towards more conscious and, above all, more sustainable consumption? Let me know.