It's the weekend yaaay! Do you have any special plans? Well, we'll definitely enjoy this beautiful weather, because it's finally a bit warmer and the sun is out! Can't wait to shoot some summery outfits, to eat icecream or frozen yoghurt – this decision still has to be made – and maybe will go for a swim or at least we'll sunbathe a bit. 😉 Whatever you're up to this weekend, here comes another outfit to inspire you for some weekend looks:
Edited x Maja Wyh Marine Dress
Do you guys know Maja Wyh? She's gorgeous, I really like her style, so it's no wonder that I had to buy at least one piece of the collection she designed in cooperation with Edited. My choise? The Marine Dress. You all know, that I'm a huge fan of maxi dresses and this one is really makes a change to all the other maxi dresses I own. The most important fact: it's long! It's so long, it covers my shoes when I'm standing and I really love this fact! Other details I really like about this dress are the trumpet sleeves as well as the fact, that it is an off-the-shoulder dress. So all together I just can say well done! 😉
What do you think about this dress?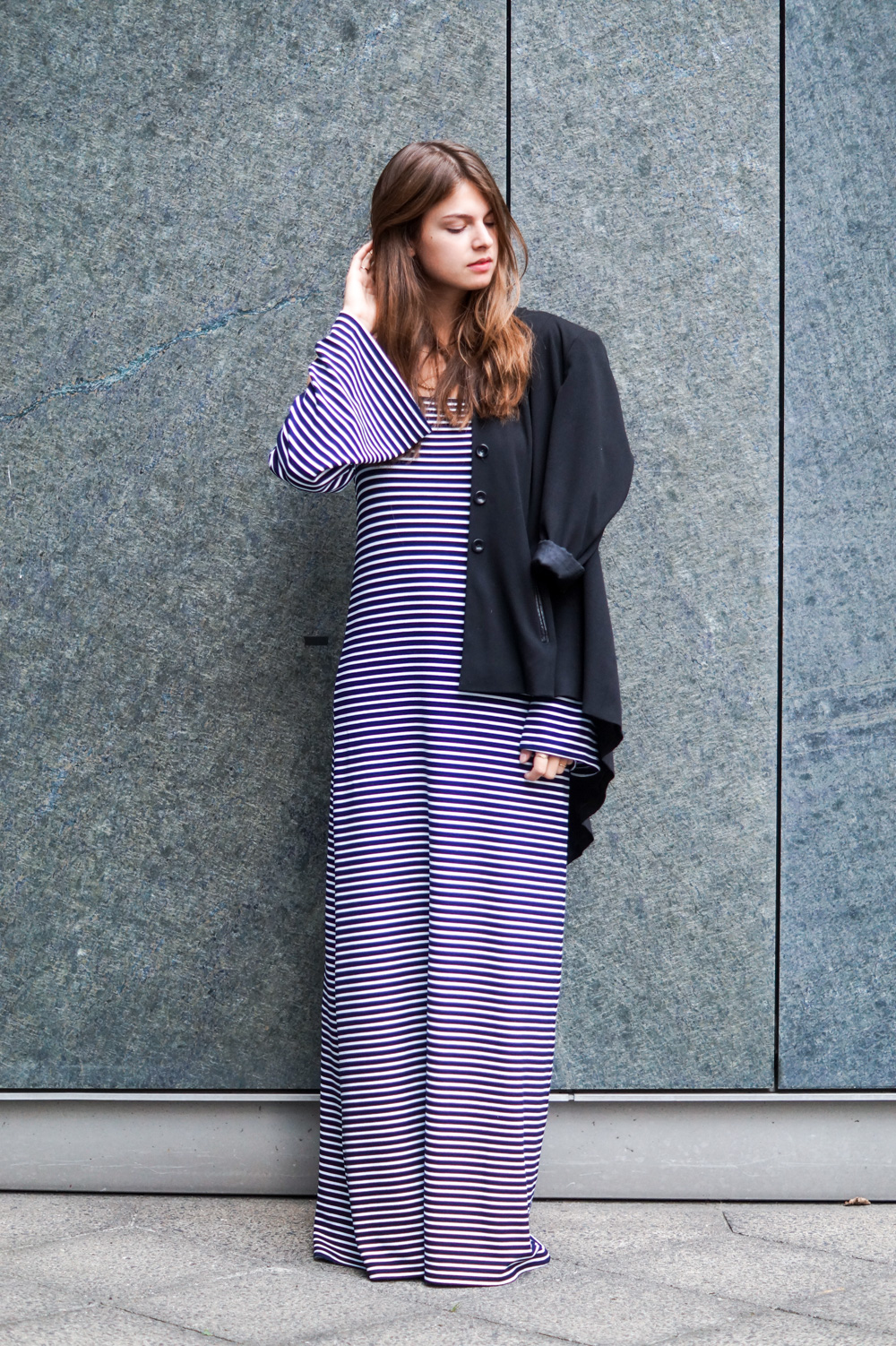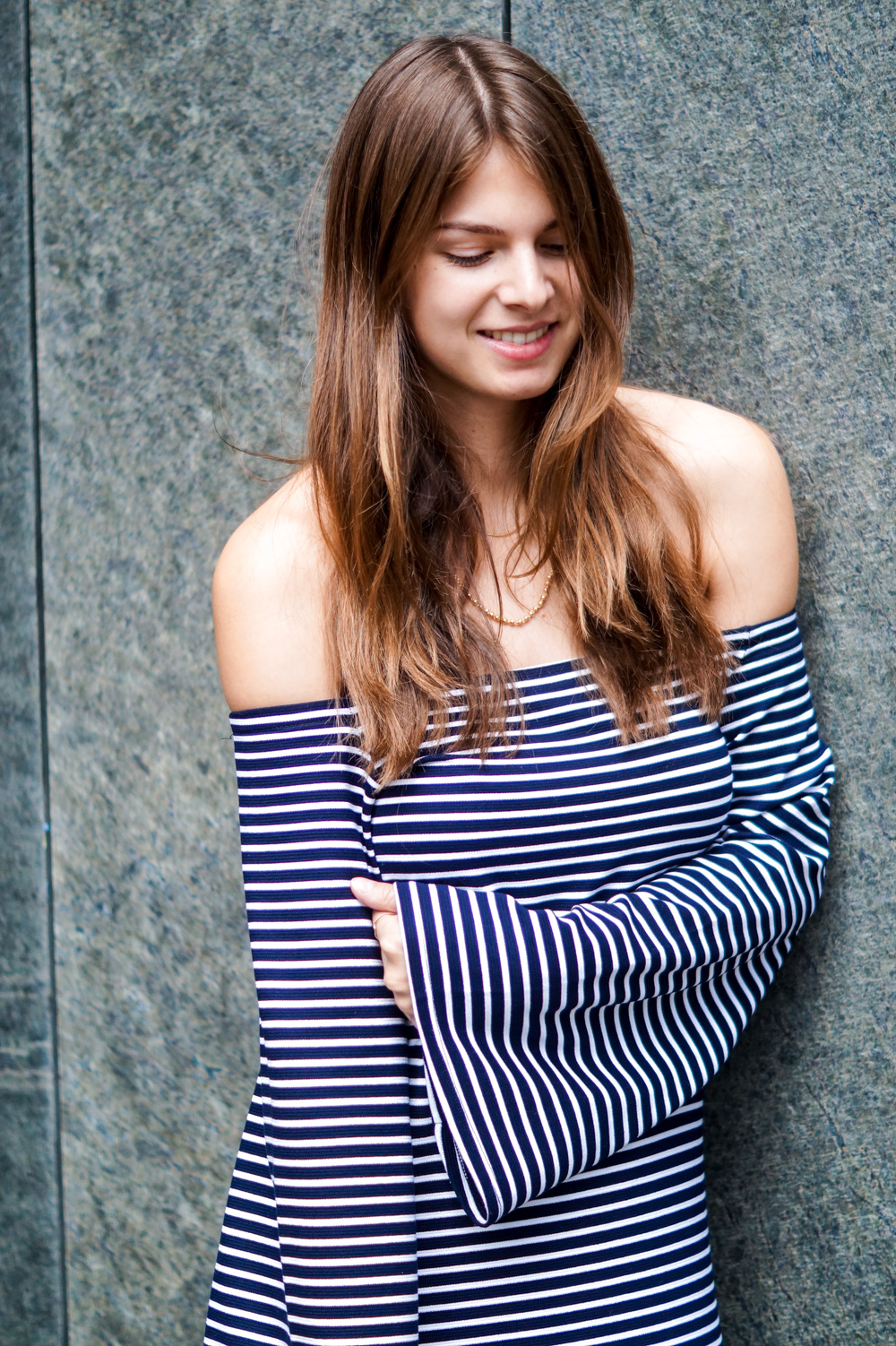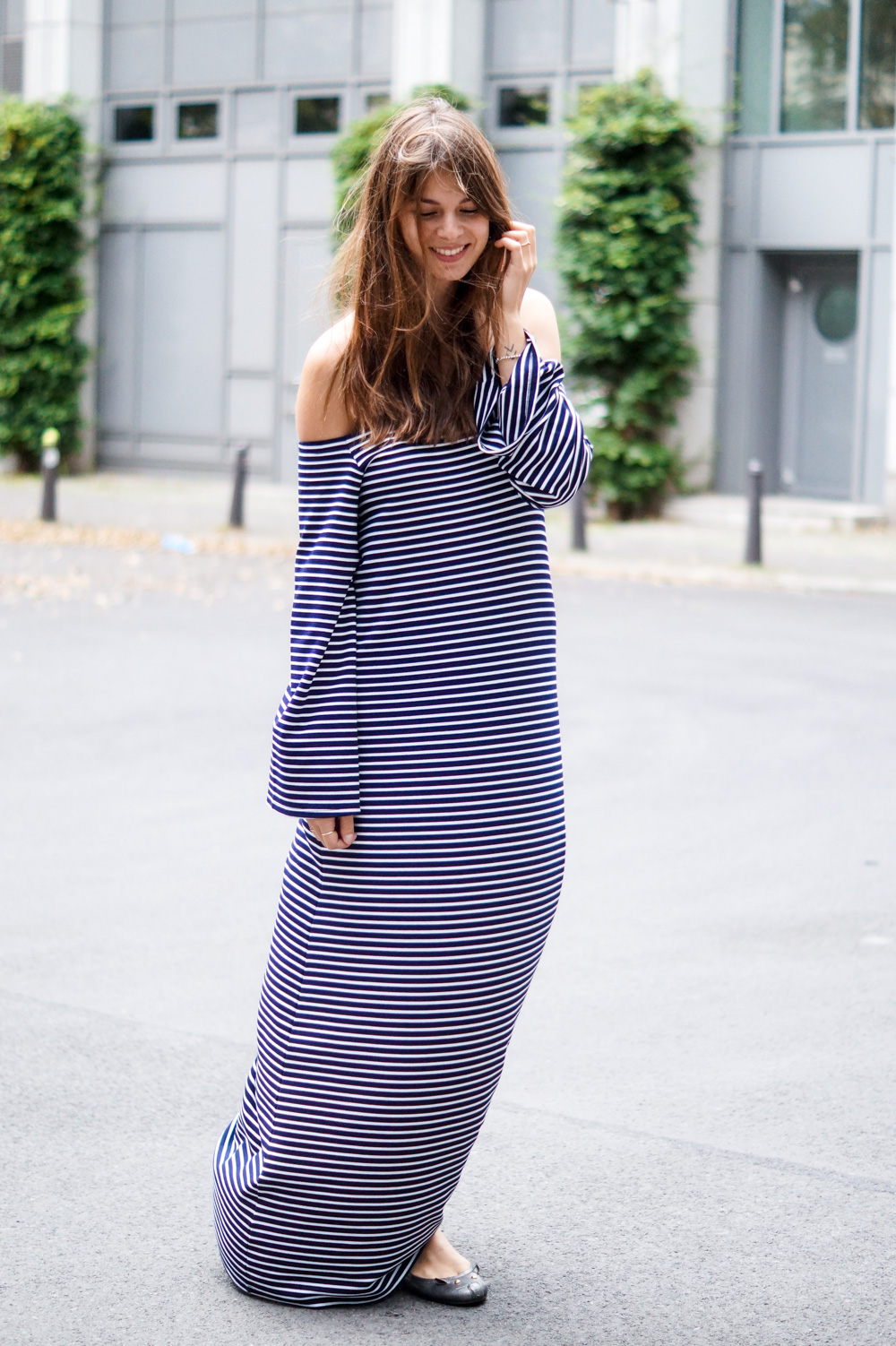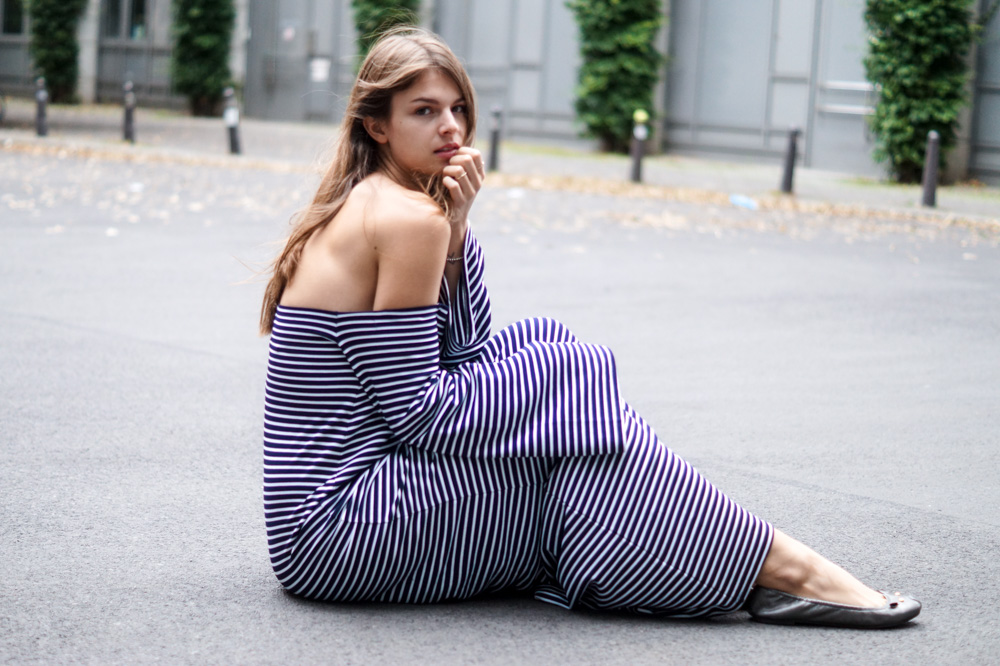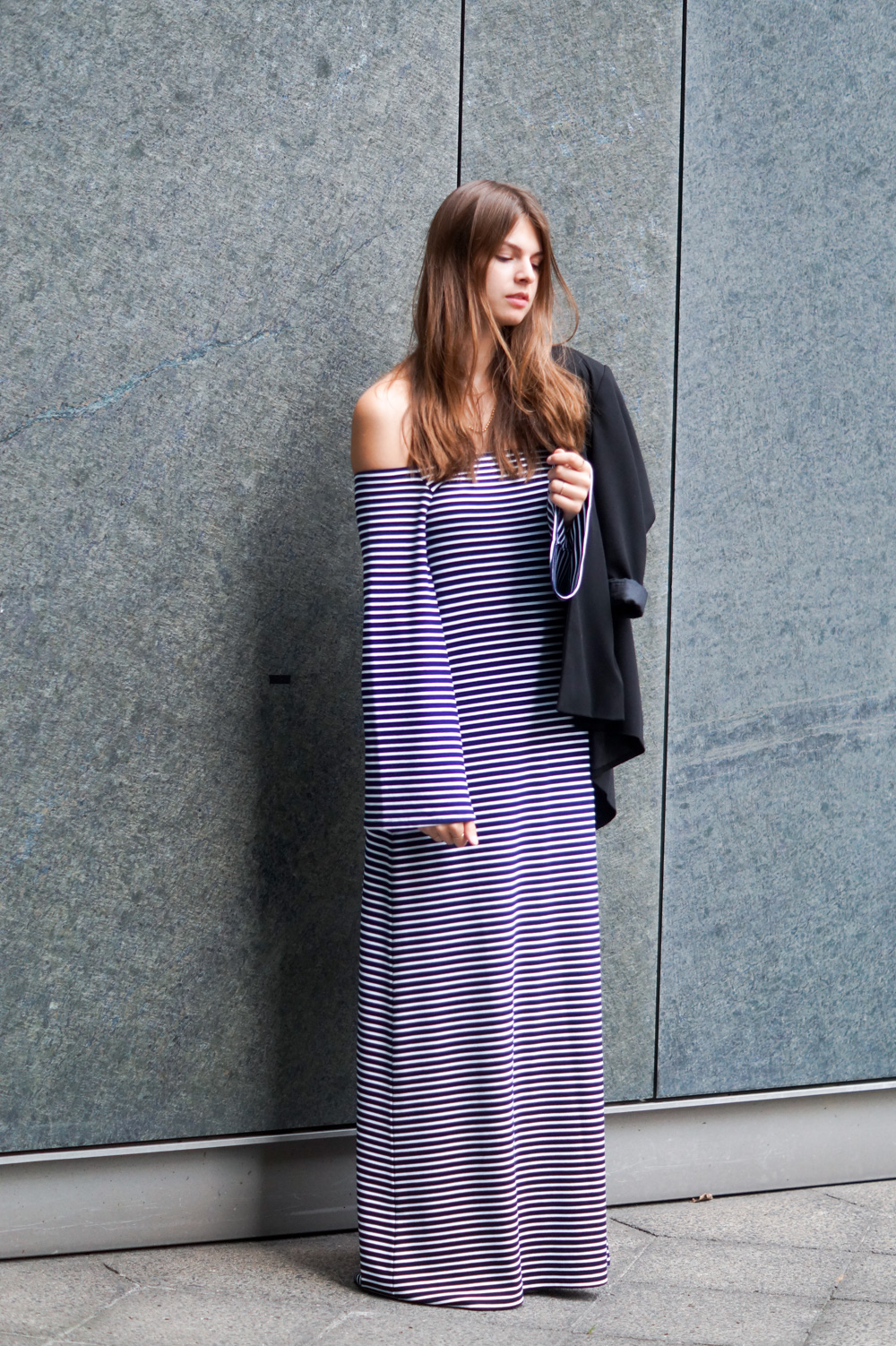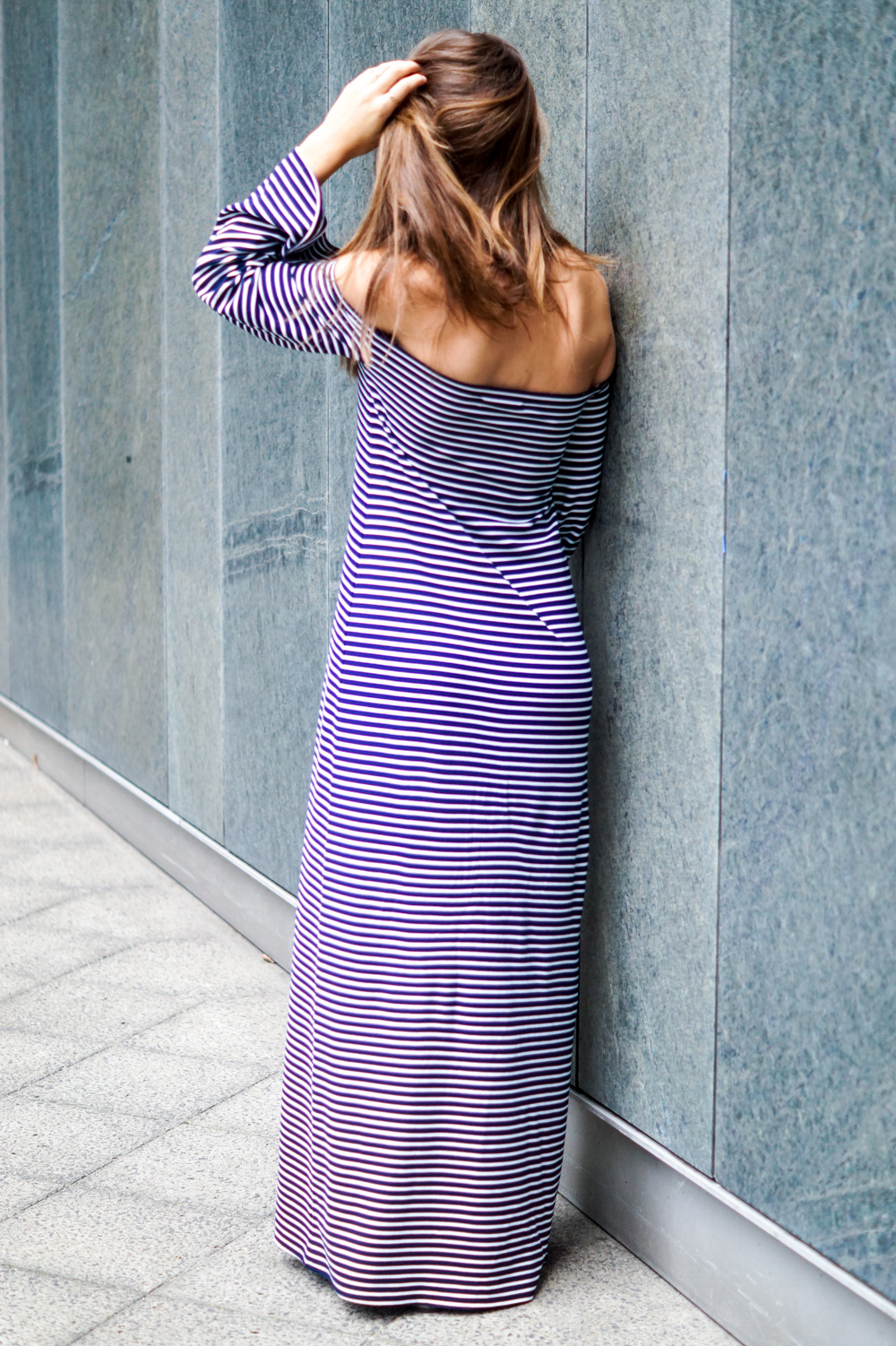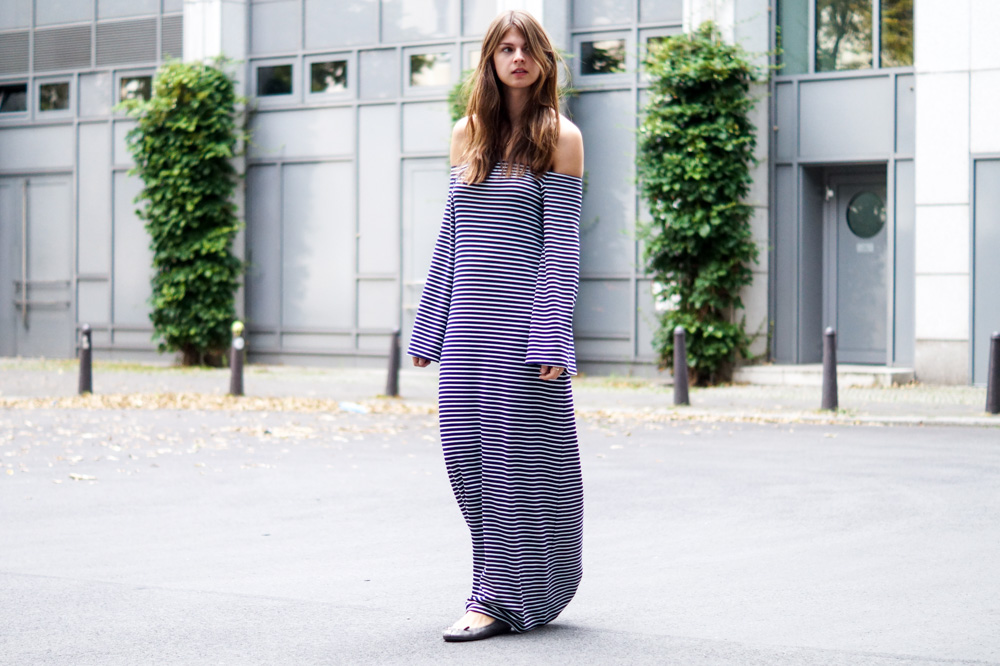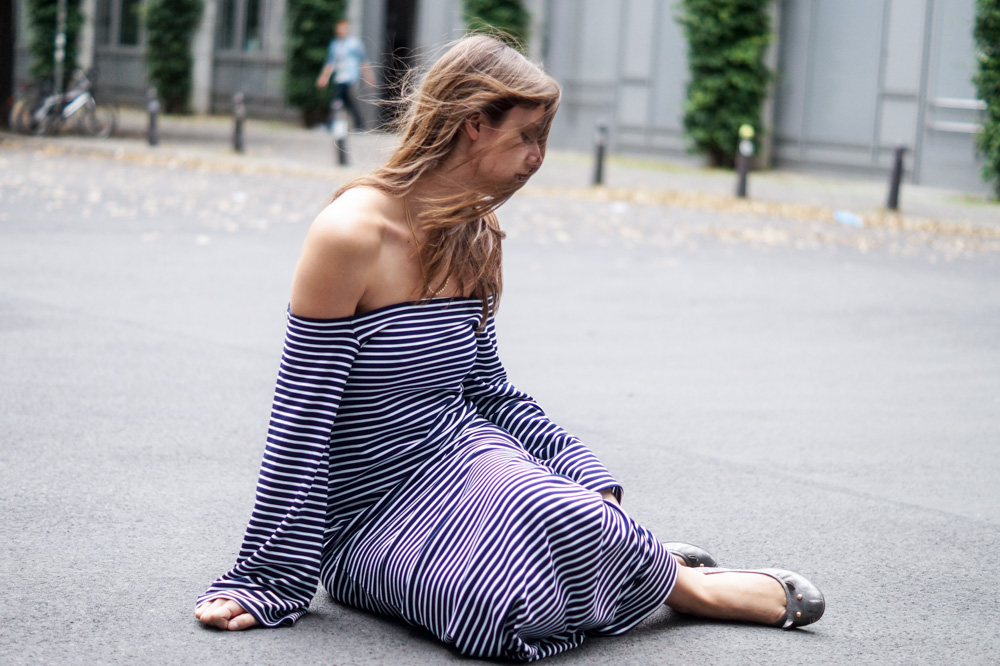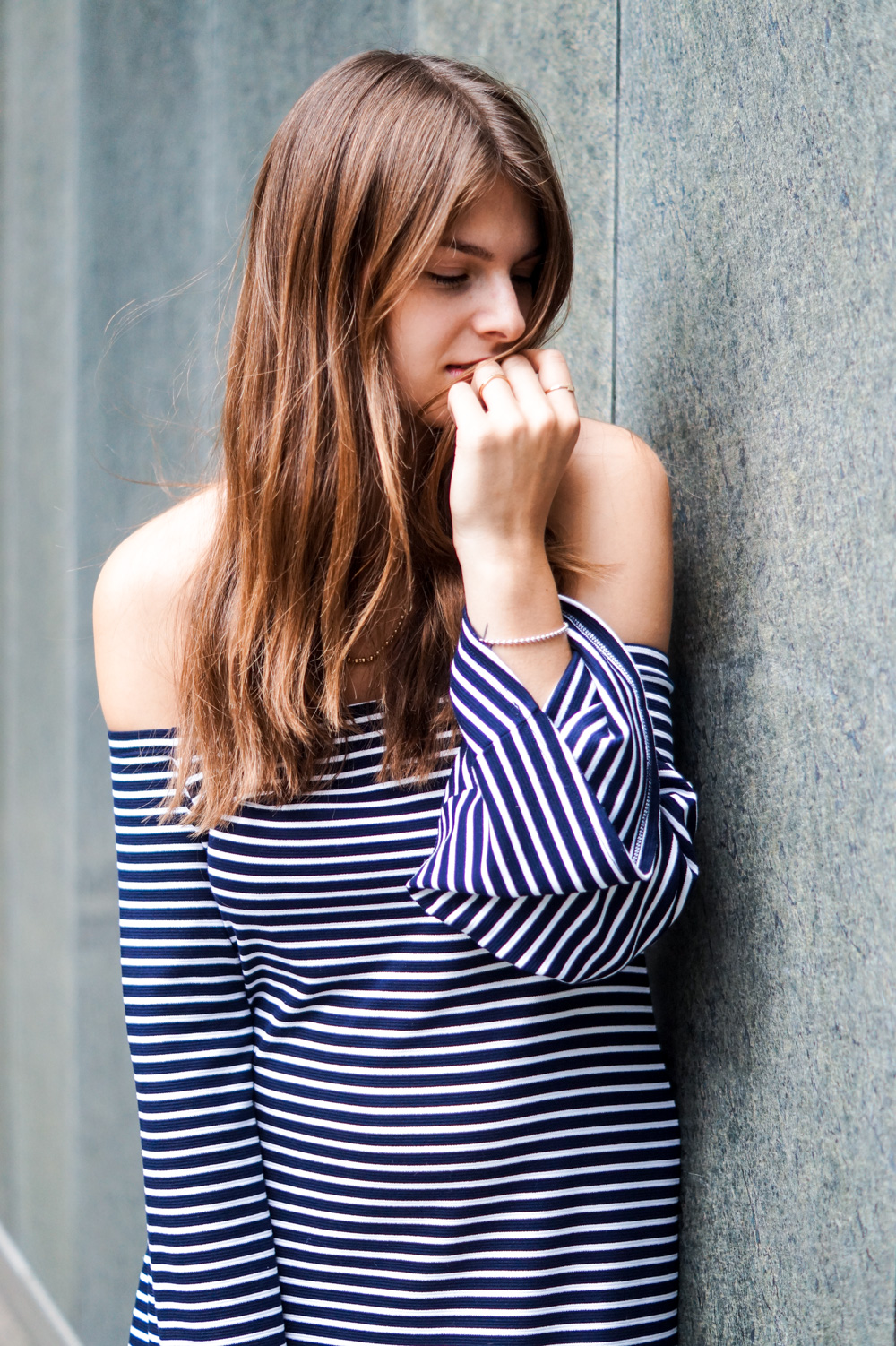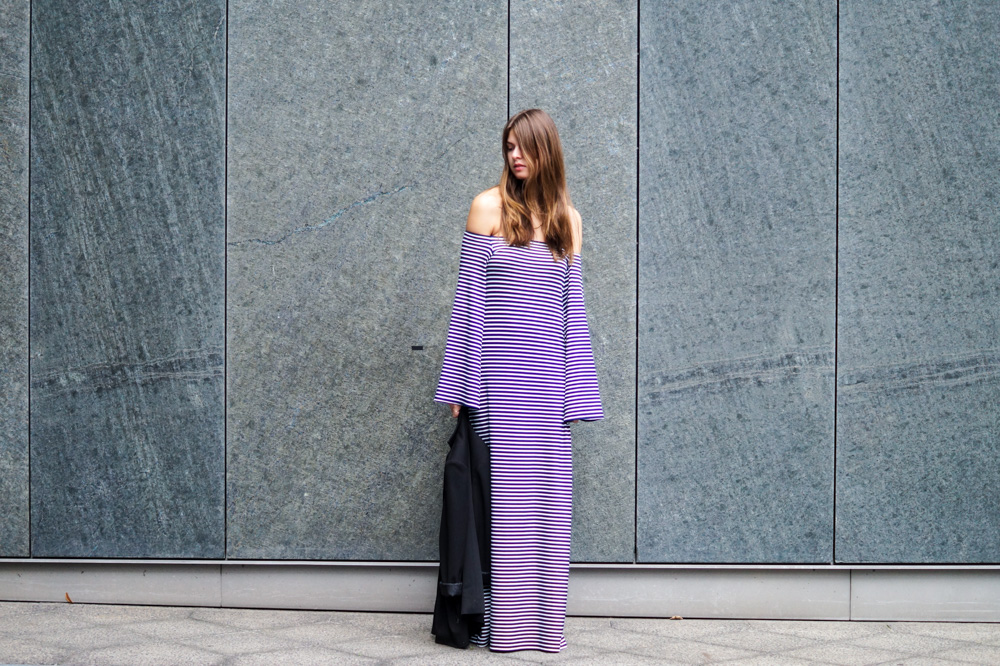 SHOP THE LOOK // SIMILAR CLOTHES