And we continue with pictures and some more details about our trip to Miami. Yesterday I shared everything about Wynwood and my comfy travel outfit for a forenoon in Miami's Art District and today I want to talk about the Design District.
Places to see in Miami: Design District
The Design District is very close to Wynwood so that you can visit it either before or after a visit to Wynwood. As its name implies, the Design District is all about design. Only old low-rise warehouses used to be there, but within the past years, a lot of new constructions has been built up. Now the Design District is home to many high-end retailers, showrooms, restaurants, cafés as well as art galleries. It is all about design, arts and fashion.
The Design District is THE place to go for everyone seeking luxury fashion. We didn't go there to go shopping, but because we wanted to see the modern buildings and architecture. I had seen many pictures of Miami's Design District and was very curious. And even when you don't want to go shopping for luxury fashion, it is worth a visit. You can go to one of the museums or art galleries or just walk around and enjoy the impressive architecture. I also heard, that there are many goof cafés.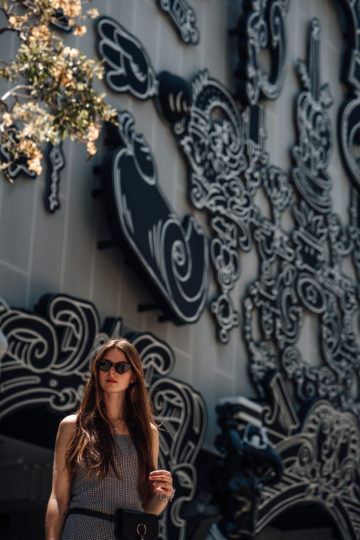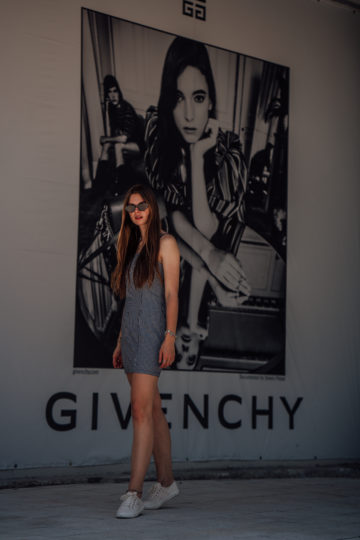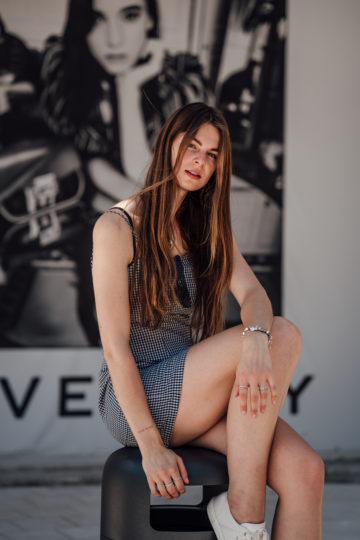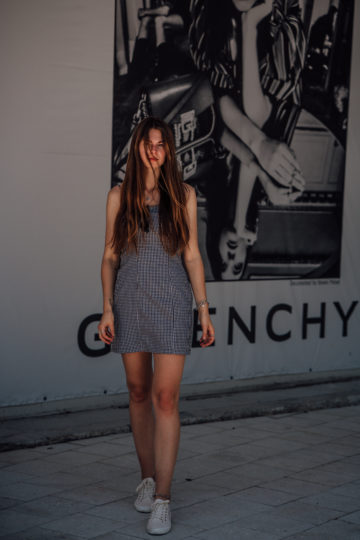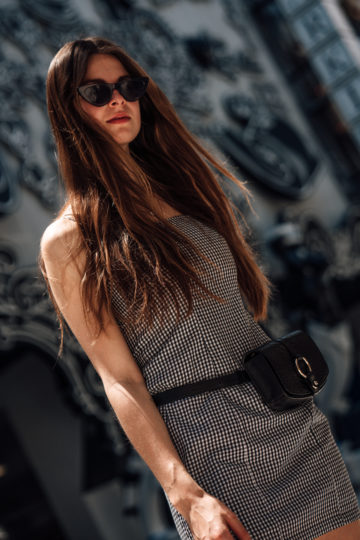 My outfit for a couple of hours in Miami's Design District
First of all: please excuse those tan lines on my legs haha. Still gotta work on my tan here, but it's not so easy with all the clouds and rain… With that said we can continue on and talk about the outfit I was wearing for a couple of hours in Miami's Design District.
Since we just wanted to walk around a little bit, I needed a comfortable outfit – once again. Well, I actually need comfortable outfits on every day when I am vacation haha. For the time in Miami's Design District, I opted for white sneakers once again. But this time I combined them with a plaid dress. Not the most comfortable dress to be honest since it is a quite close-fitting. But I still like it a lot. I got it in winter, and I couldn't wait to wear it finally. It has been hanging in my closet for months and was one of the first things I put in my suitcase when I packed for Miami.
In some of the pictures, you can also see, that I actually combined it with a belt bag. The reason I took it off was that I wasn't a hundred percent sure whether I liked the look like this or not. Now I can say, that I DO like it. But anyways, wearing the same bag in a row would be a bit boring, wouldn't it? 😉 The one accessory I didn't take off is my sunglasses. I got them just in time for our trip to Miami, and I like them a lot. I have been wearing them almost every day since I got them. You could see me wearing them in yesterday's post, you can see me wearing them in today's post, and there are probably even more posts to come.
So how do you like this outfit? Is it something you would wear on vacation? I also would like to know if you have ever been to Miami and if you visited Wynwood and the Design District. If so, I would love to read your thoughts about it in a comment. xx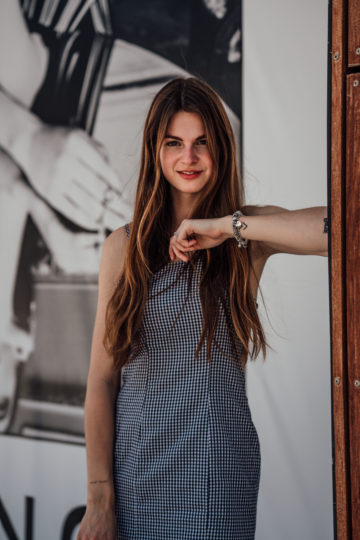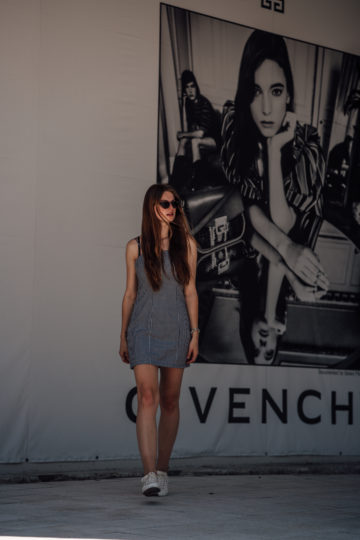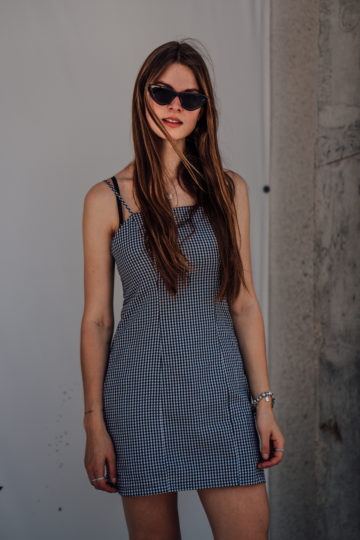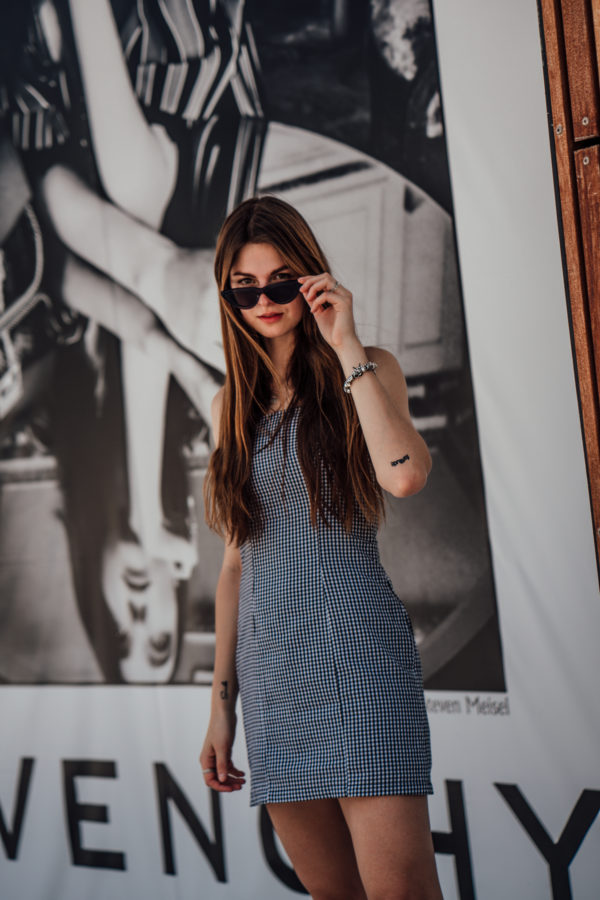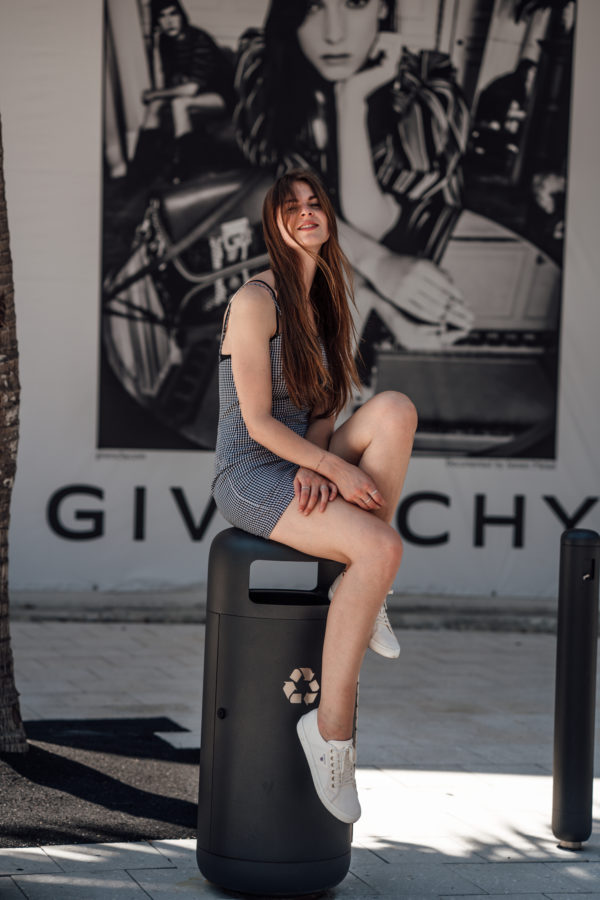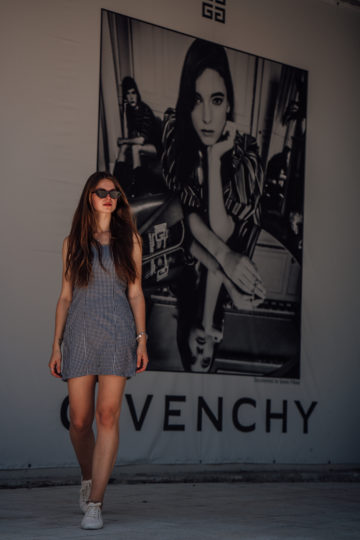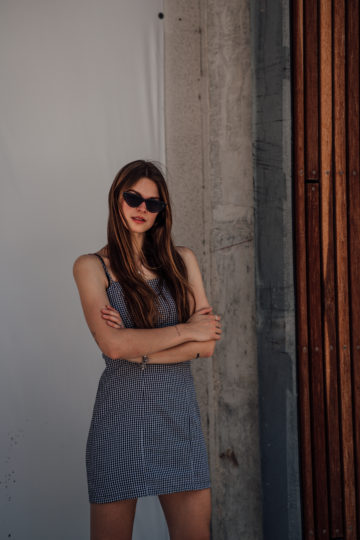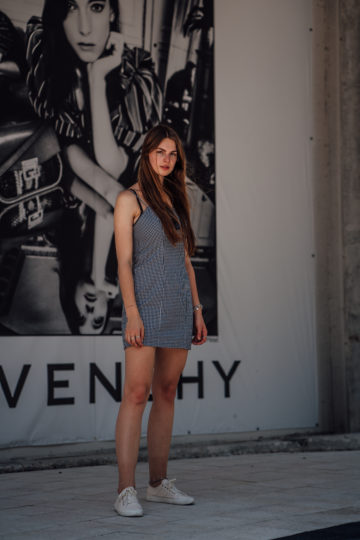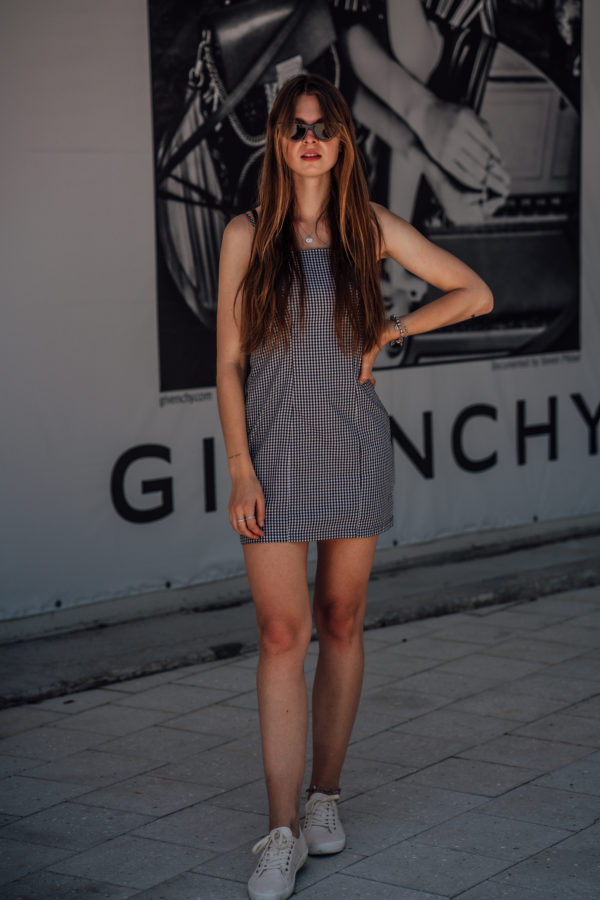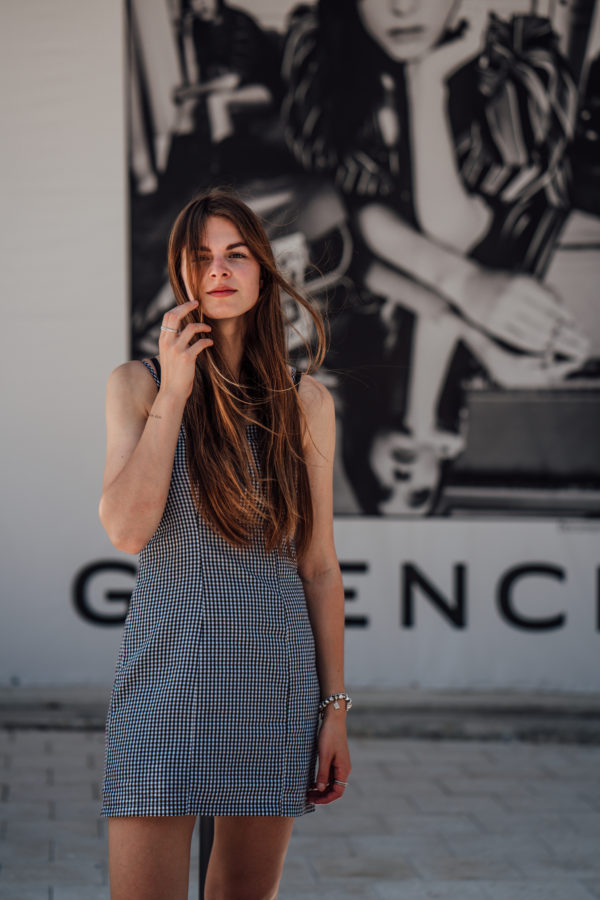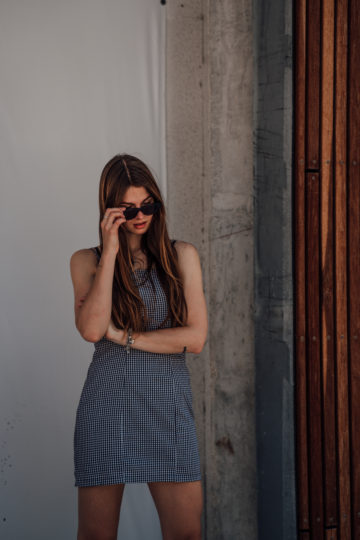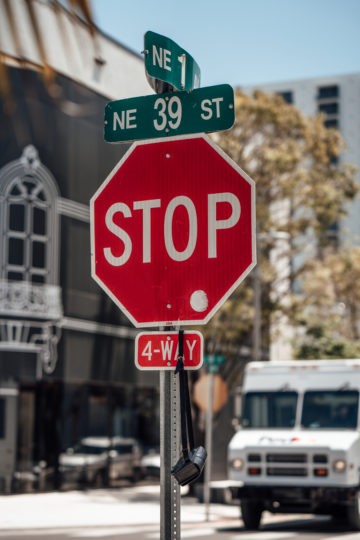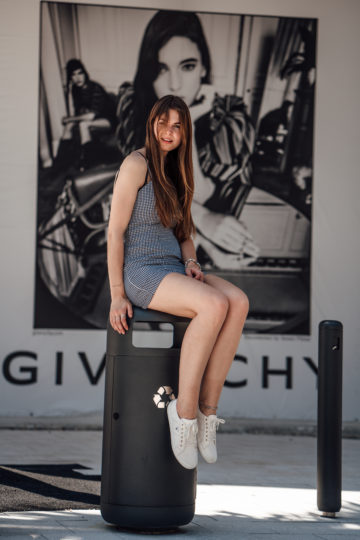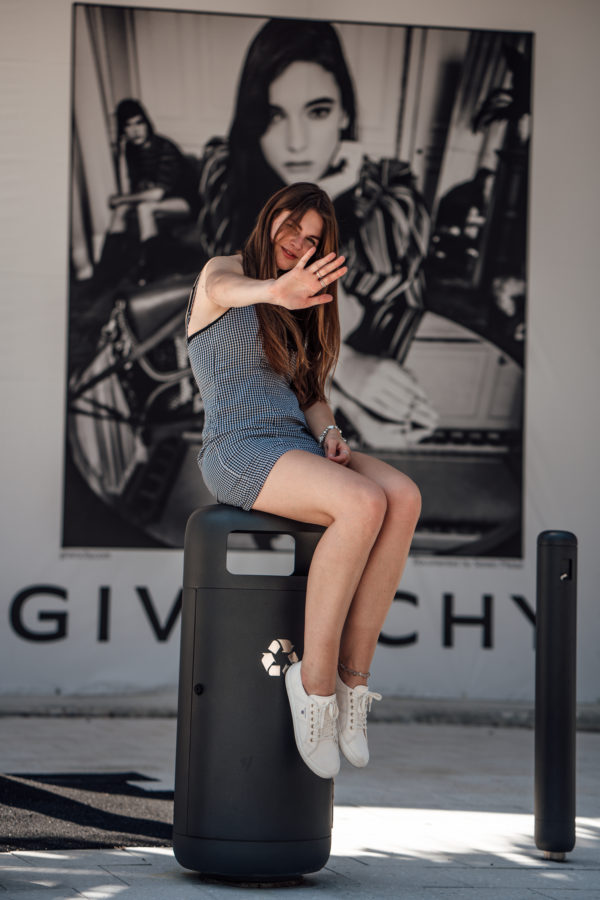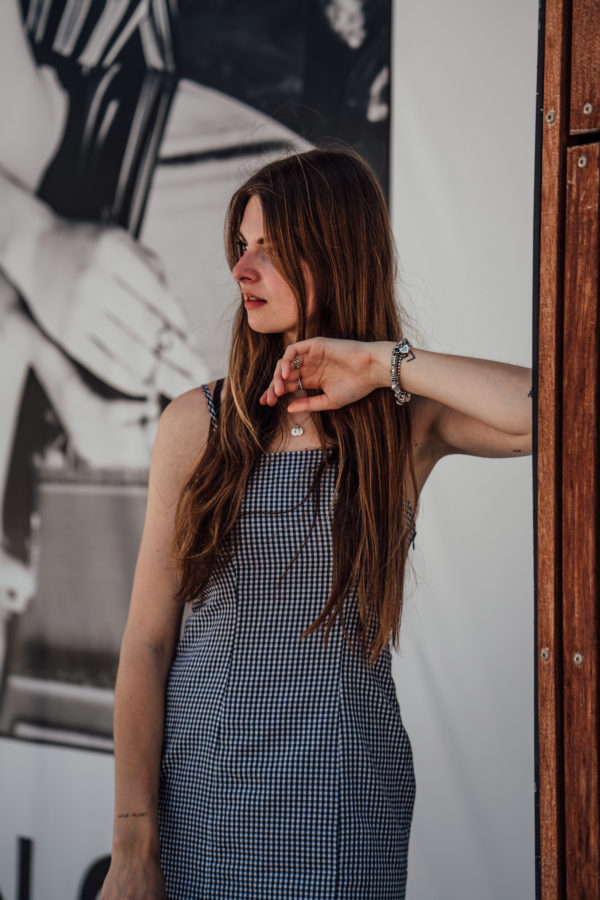 *PR Samples contained – Na-kd dress || GANT sneakers || Chimi Eyewear sunglasses || &other Stories belt bag