Those who follow me on Instagram and Facebook might already know that we were staying at the HTL Hotel during our stay in Stockholm. There are two HTL Hotels in Stockholm: the HTL Kungsgatan and the HTL Upplandsgatan. We were staying at the HTL Kungsgatan and today I want to share my experiences and opinion about this hotel with you.
The Hotel
HTL Hotels are modern and innovative. They combine high quality with an attractive price and offer a lot. We really enjoyed our stay at the HTL Kungsgatan because it's perfect for business trips. They have a huge lounge with lots of possibilities to work, eat or just hang out. You can find jacks on almost every table; that's why we spent the most time working in their lounge. 🙂 One of the most important things: the wifi. We experienced everything from really bad to very good wifi all over the world. The wifi at the HTL Kungsgatan was one of the good experiences. The wifi is very good; I could do everything without any problems no matter if I were writing a new blog post including uploading pictures or browsing online. But the lounge isn't only a great place to work. It's the place where they serve breakfast as well as lunch and other meals as well: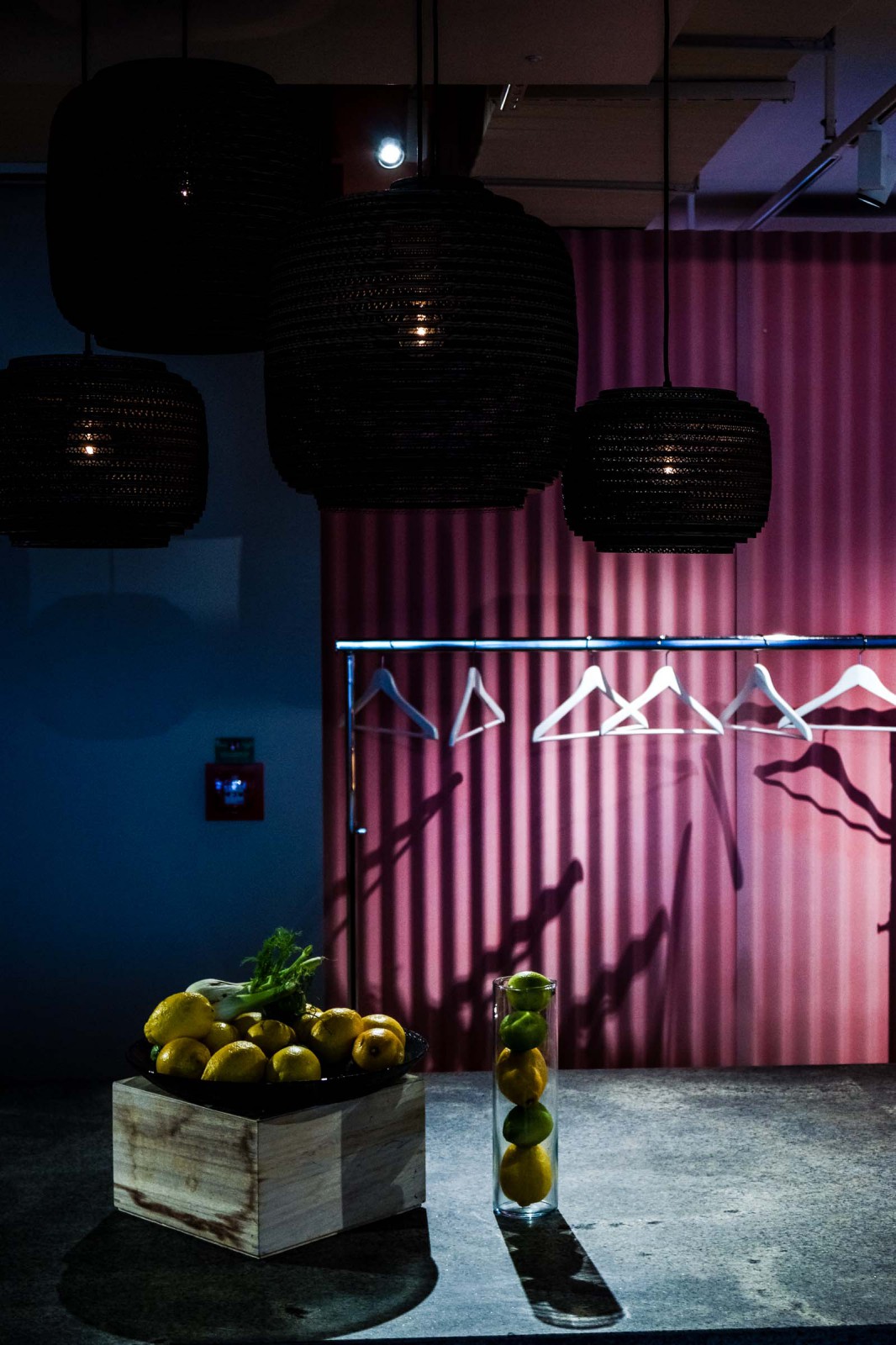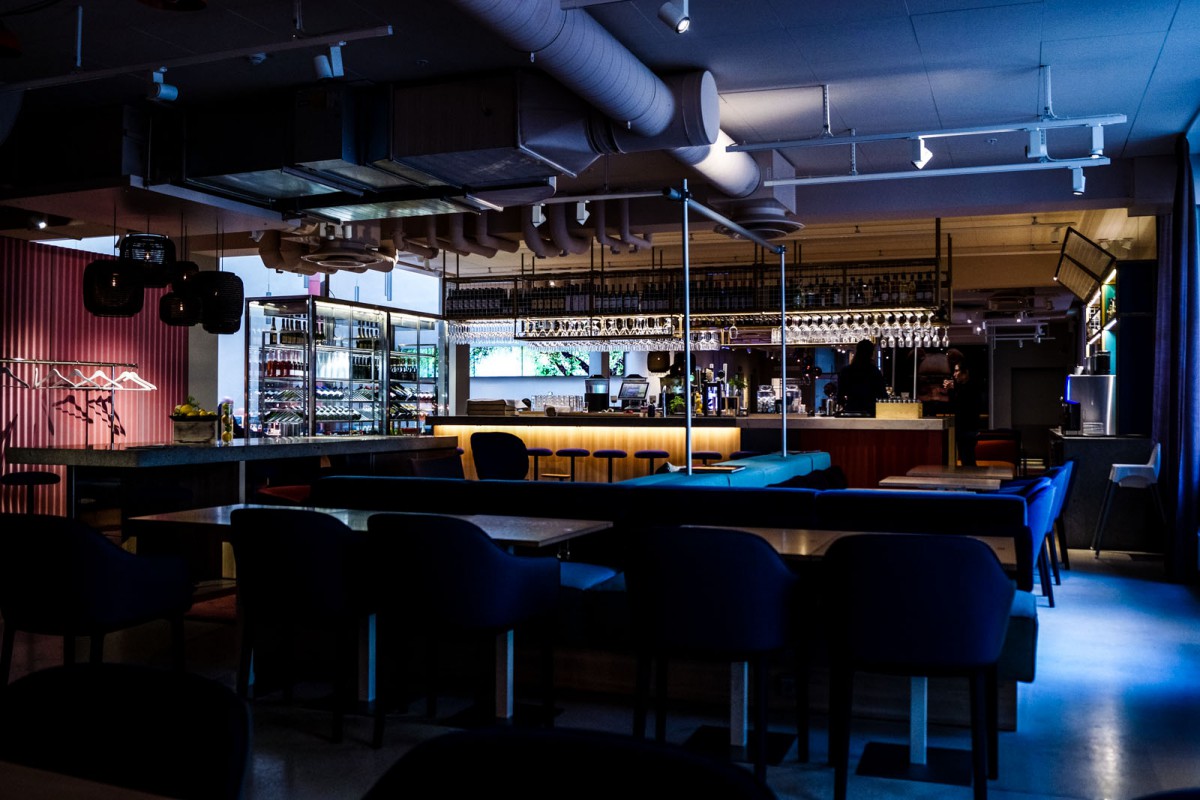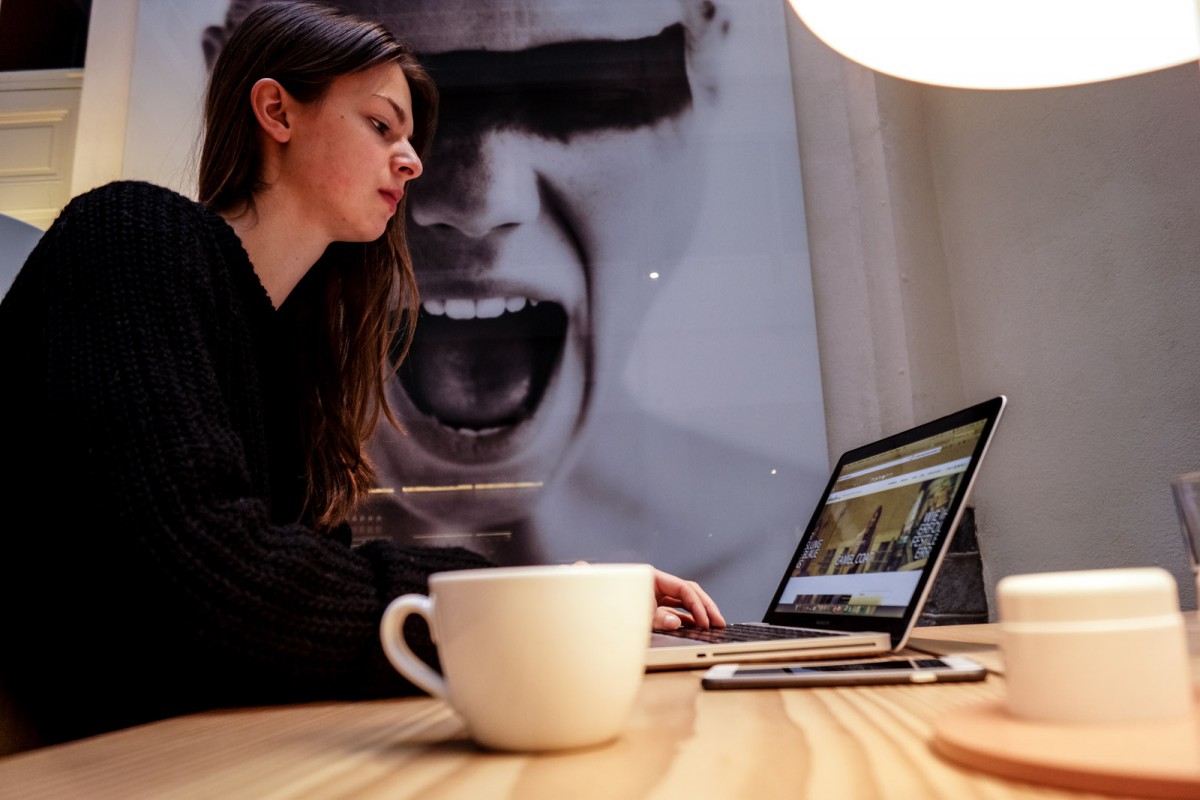 The Food
Breakfast is included, and it was sooo delicious. They offer several kinds of bread, cheese, sausage, Nutella and much more as well as Smoothies, fresh orange juice, yoghurt and Pain au chocolat – just to name a few things. Coffee and tap water were free all day long. Lunch is served from 11.30 – 14.00 weekdays. It's not included but doesn't cost a lot; it's only 110 SEK. It's a buffet that changes every week. We took advantage of it during our stay; it was really good. They had salad, potatoes, one meal with fish and one with meat as well as something vegetarian besides the salad. You see, everybody get one's money's worth. 😉 From 3 pm you can also order from their menu. They have several salads, soup and other courses all under 200 SEK. I tried the Halloumi Salad, the Chicken Soup and my boyfriend had the Steak Sandwich. All these courses were so delicious. Unfortunately, I don't have any pictures because I couldn't wait to eat it 😉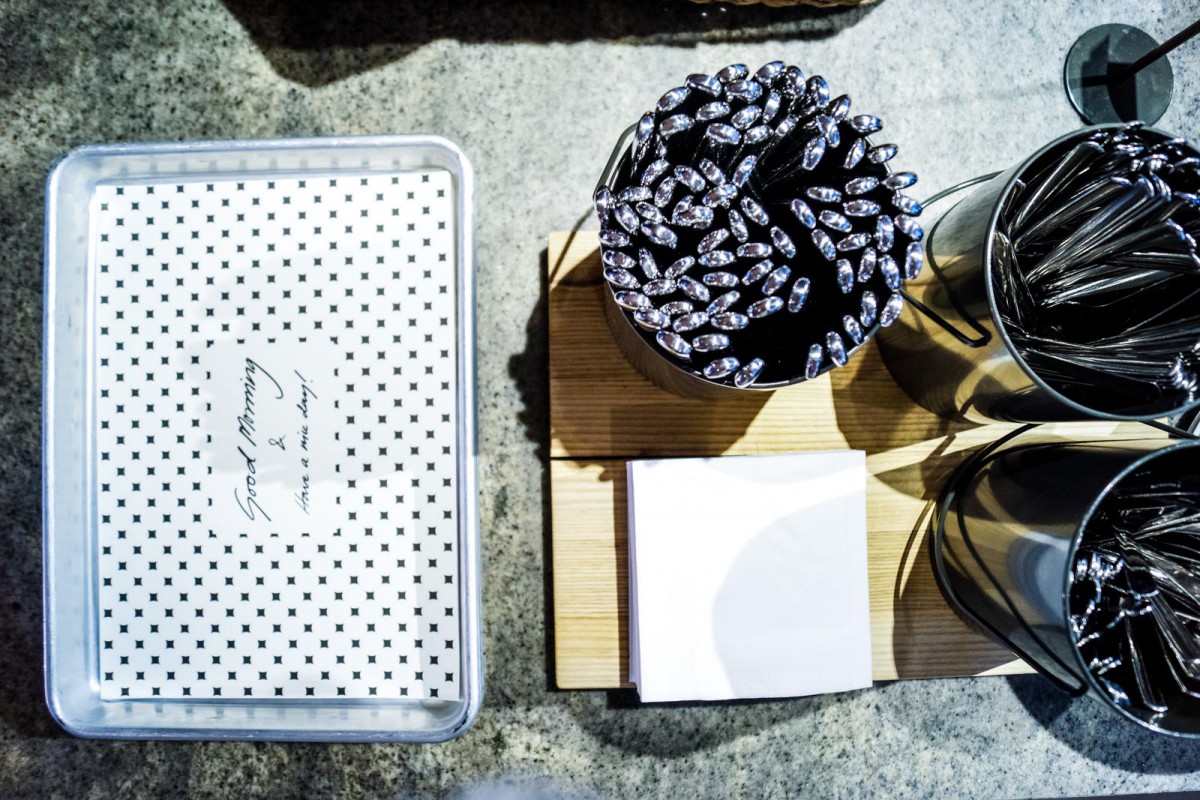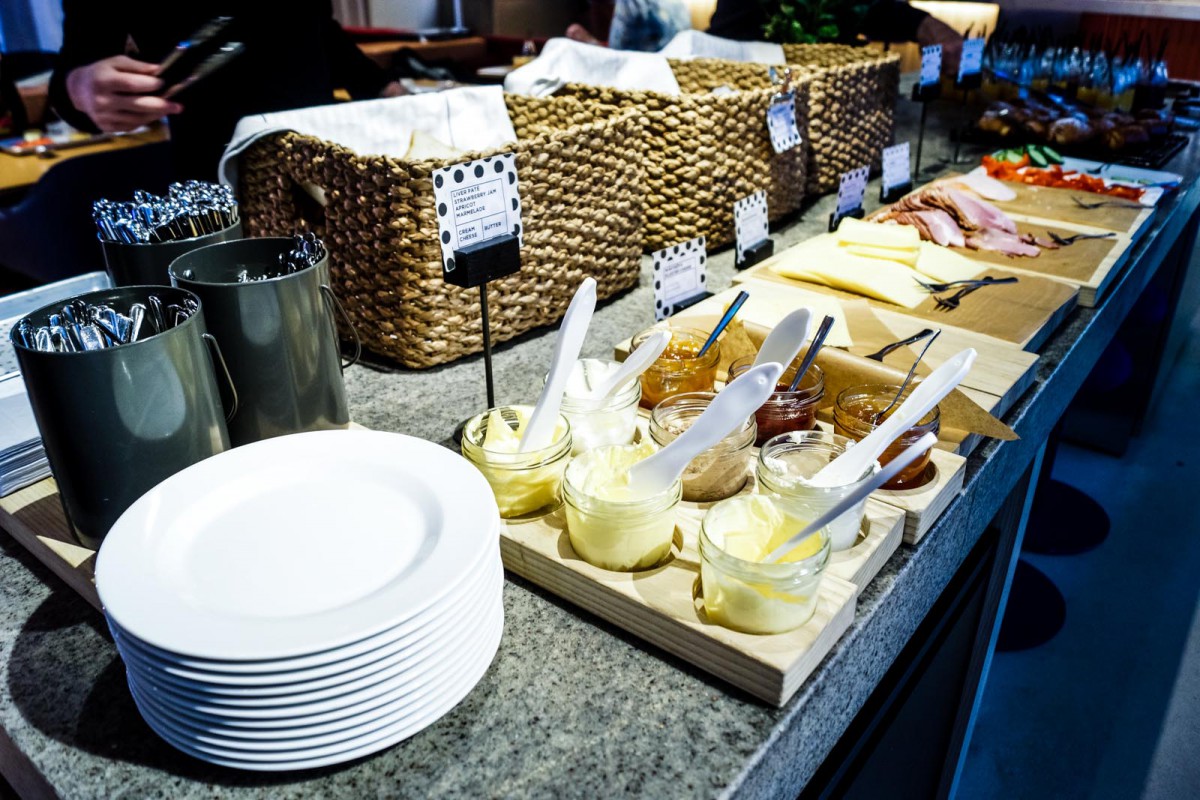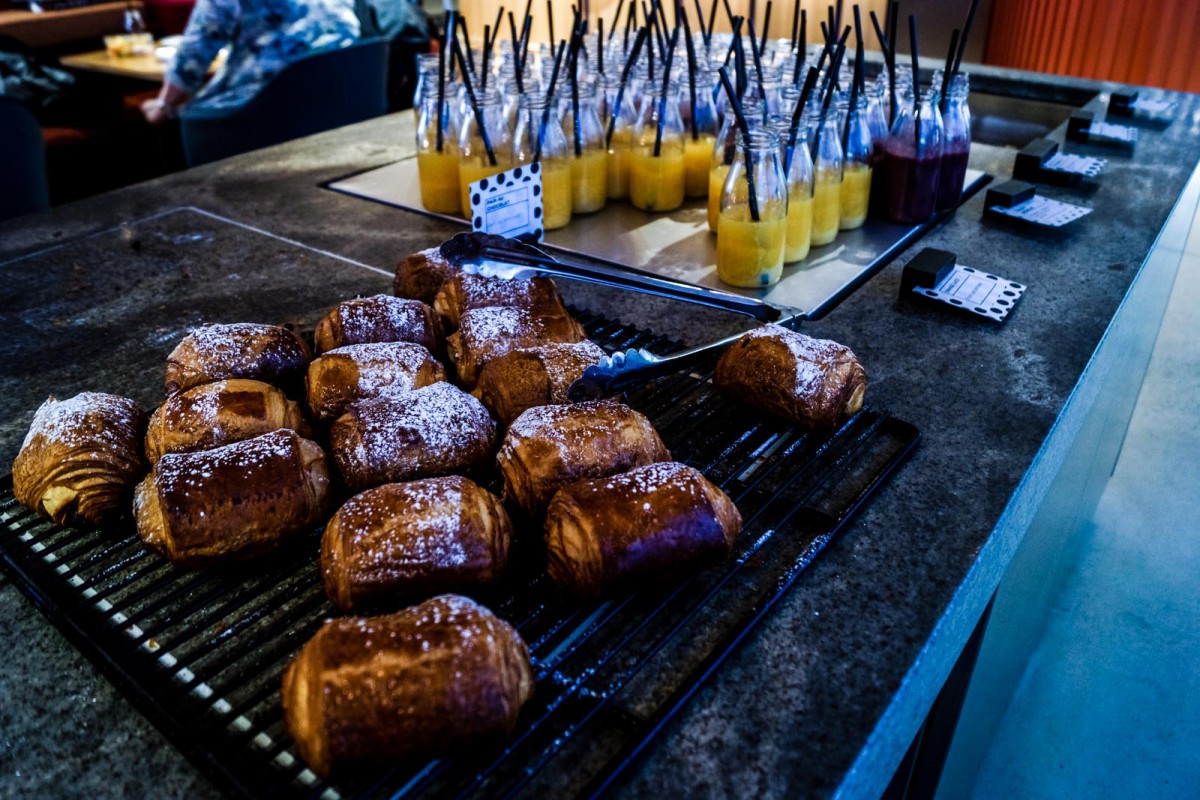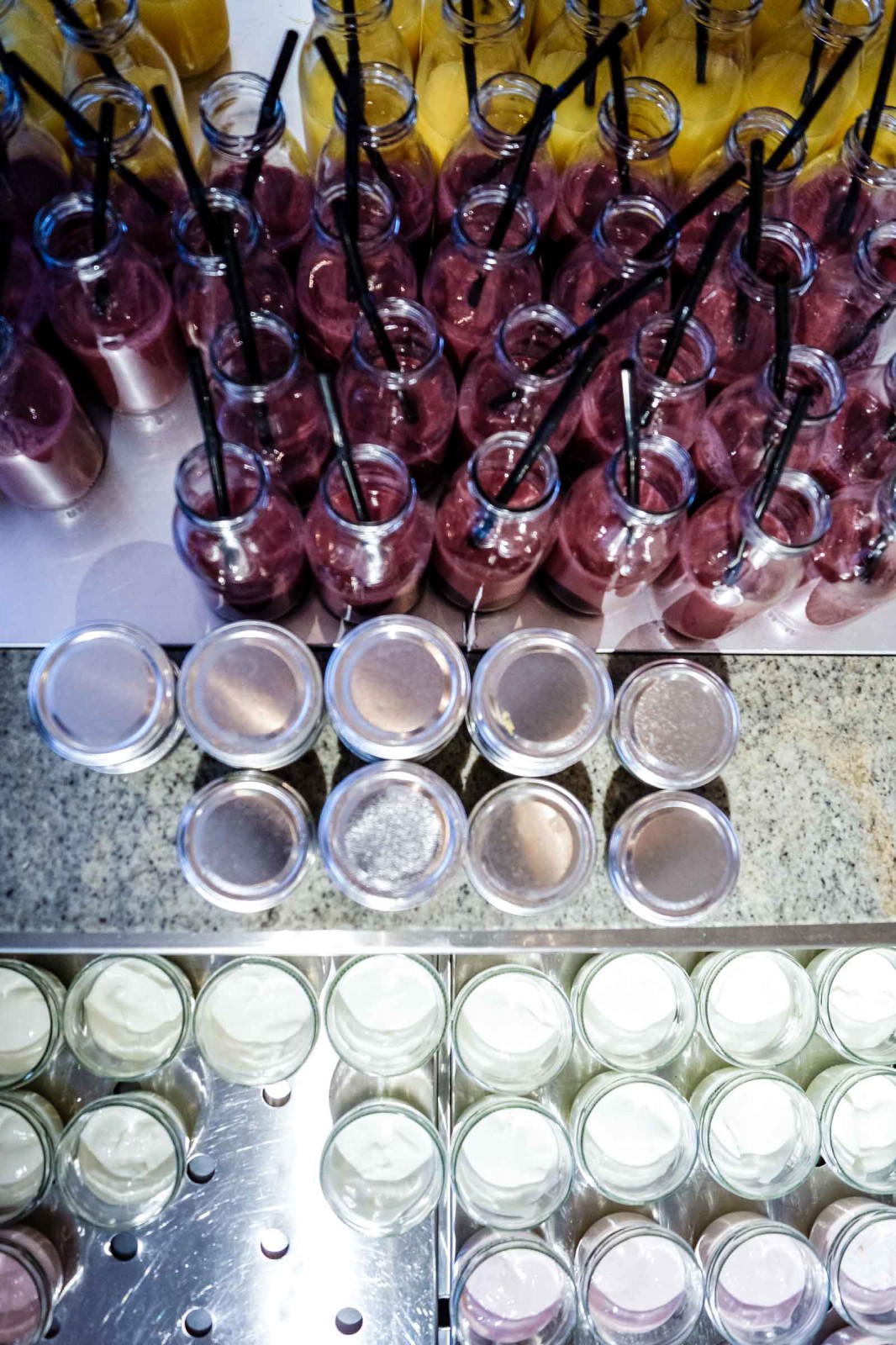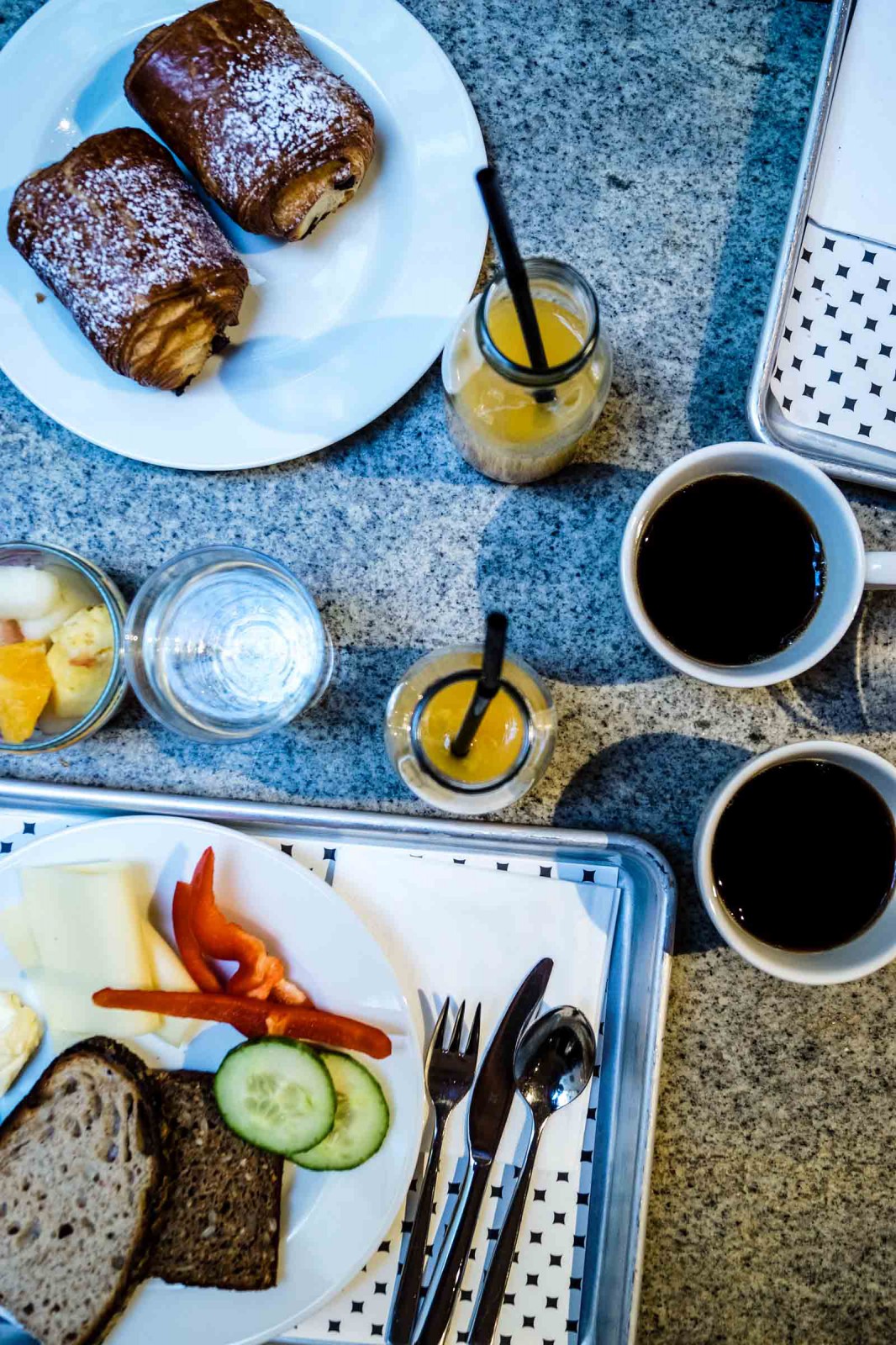 The Room
The rooms at the HTL Hotels look all the same: they're 13 square meters, have a 160 cm sized bed, an ensuite bathroom with a raindrop shower and lots of space for all your stuff. You might wonder where to place all your stuff when the room is only 13 square meters, but that's where it comes to the smart part of the hotel room. Every room has an under-bed storage, lots of hooks, a big safe, several USB ports and jacks for your devices. We didn't have any problem to place all our stuff at all. What I liked best is that you can connect your device with the LED TV via Apple TV so that we could watch our favourite Netflix series. Another very cool thing is that you can use your smartphone as a room key. I just downloaded the app, checked in via the app and had the key was loaded into the app. It's so easy!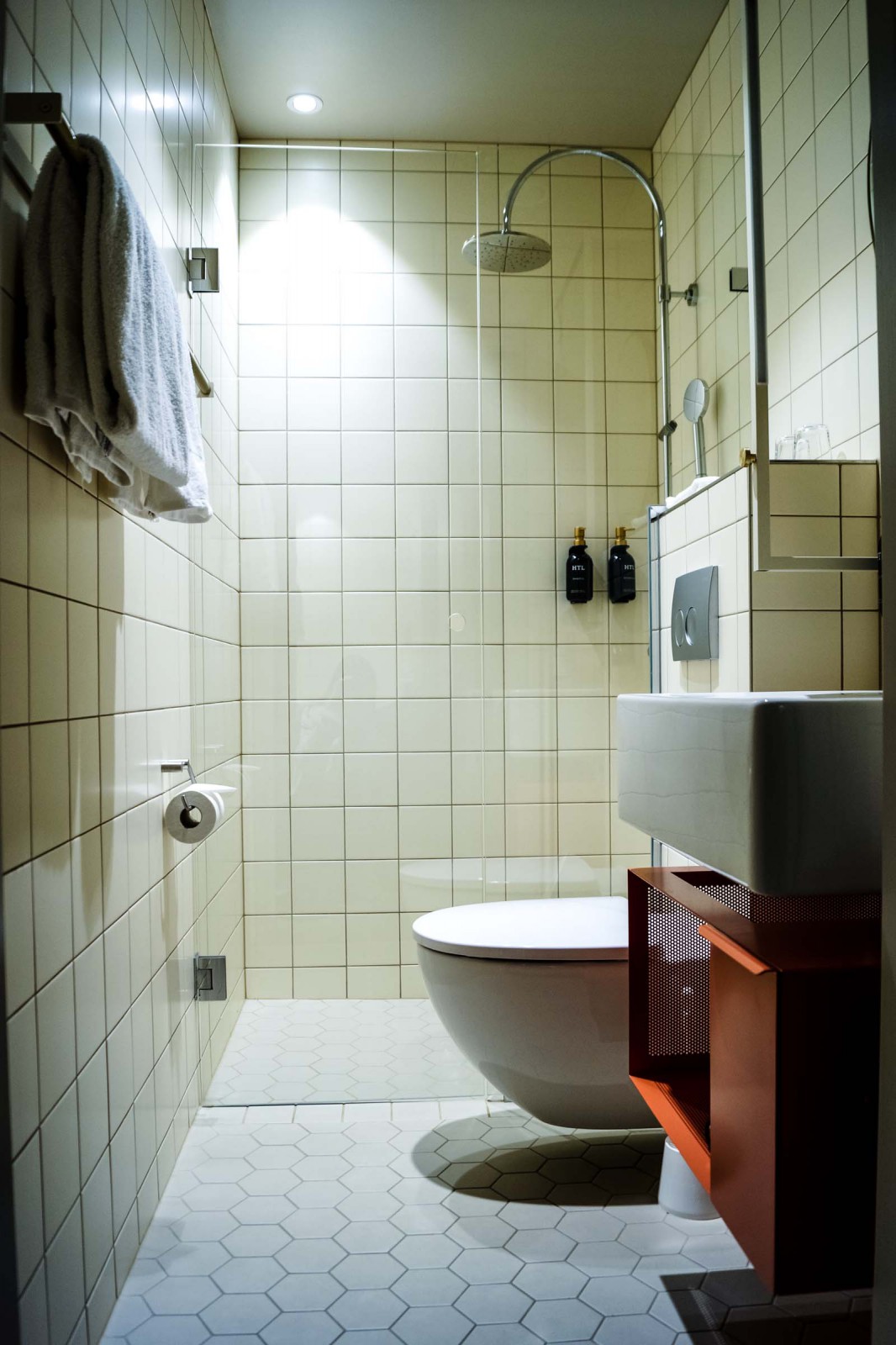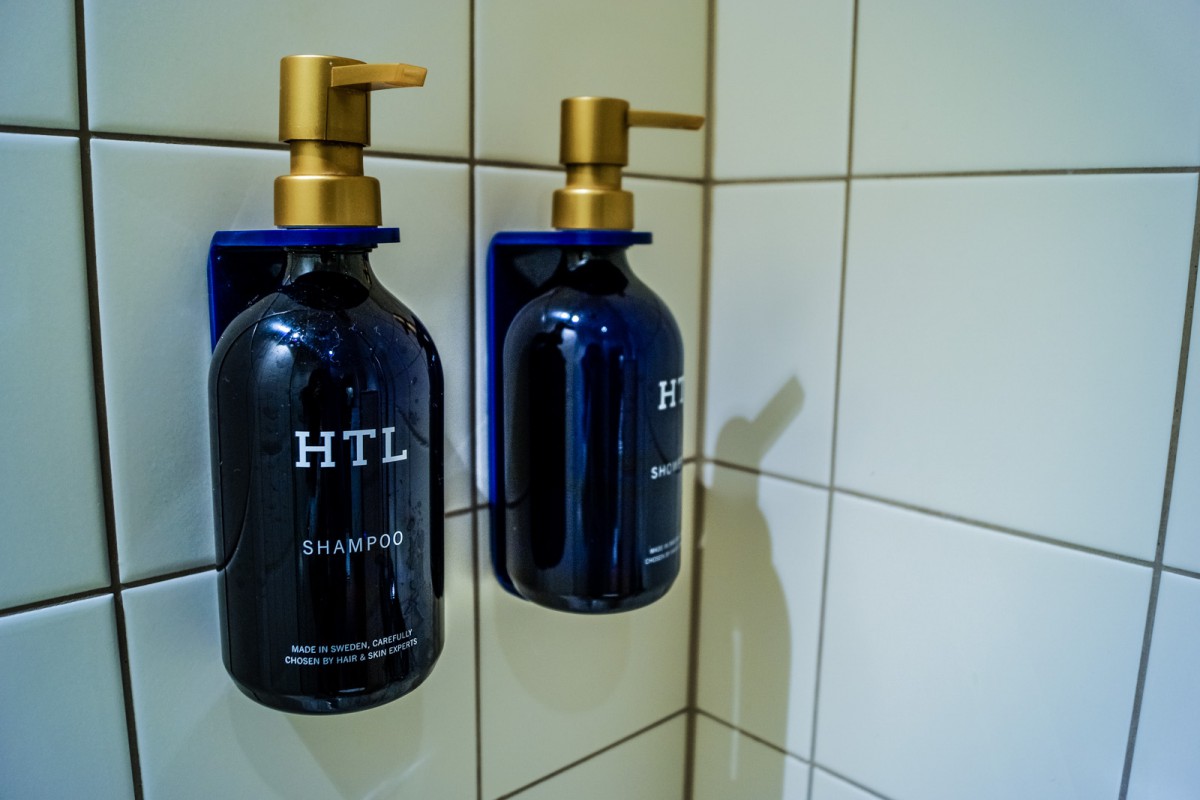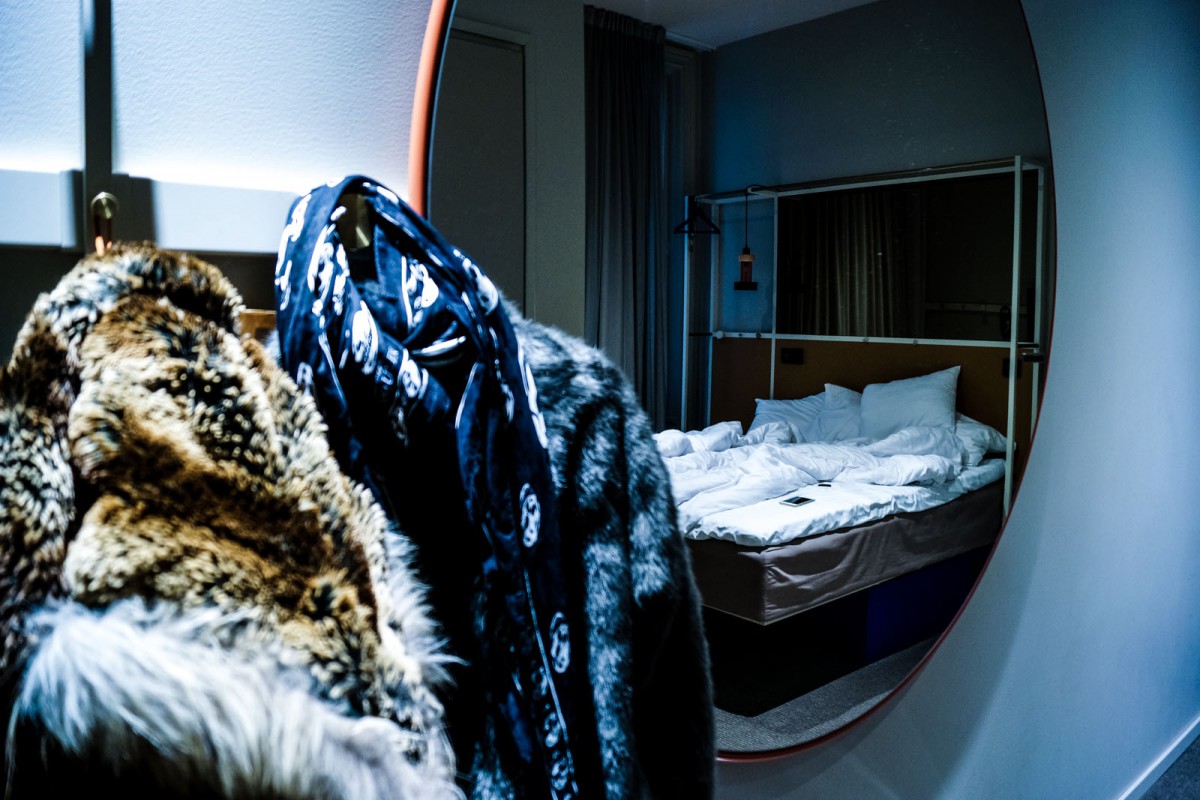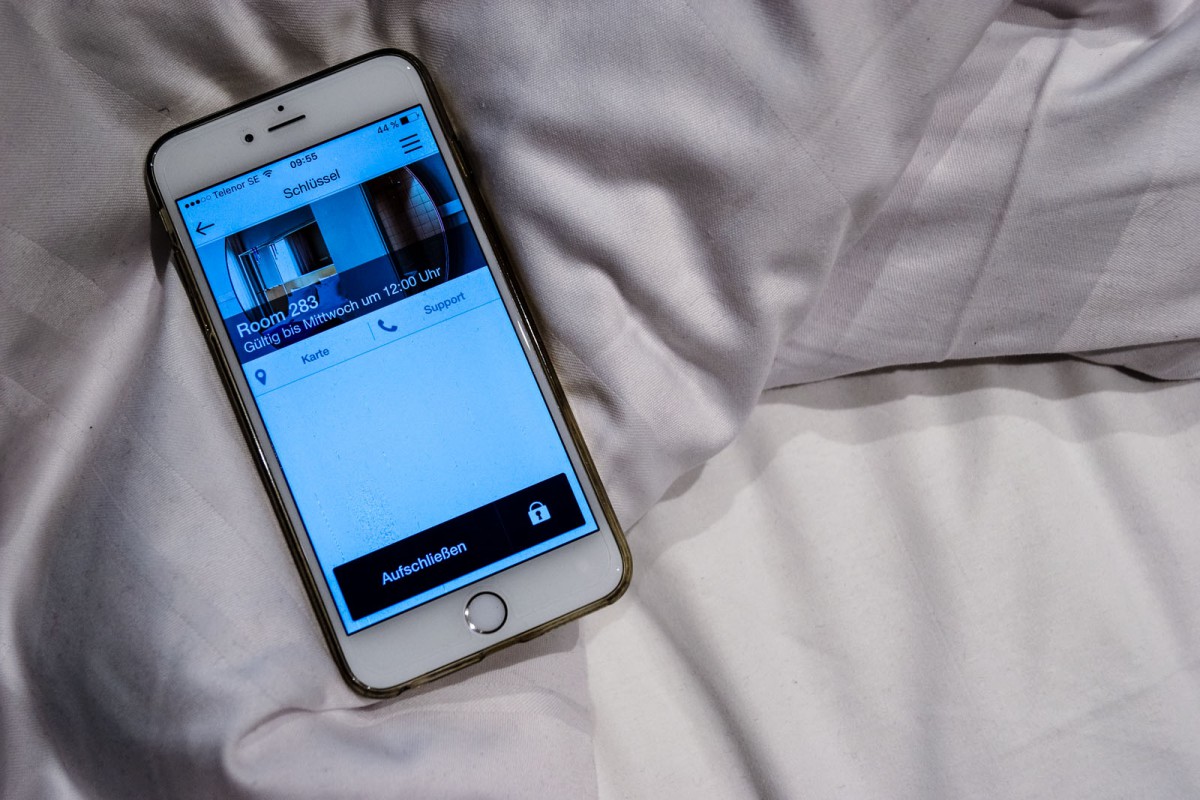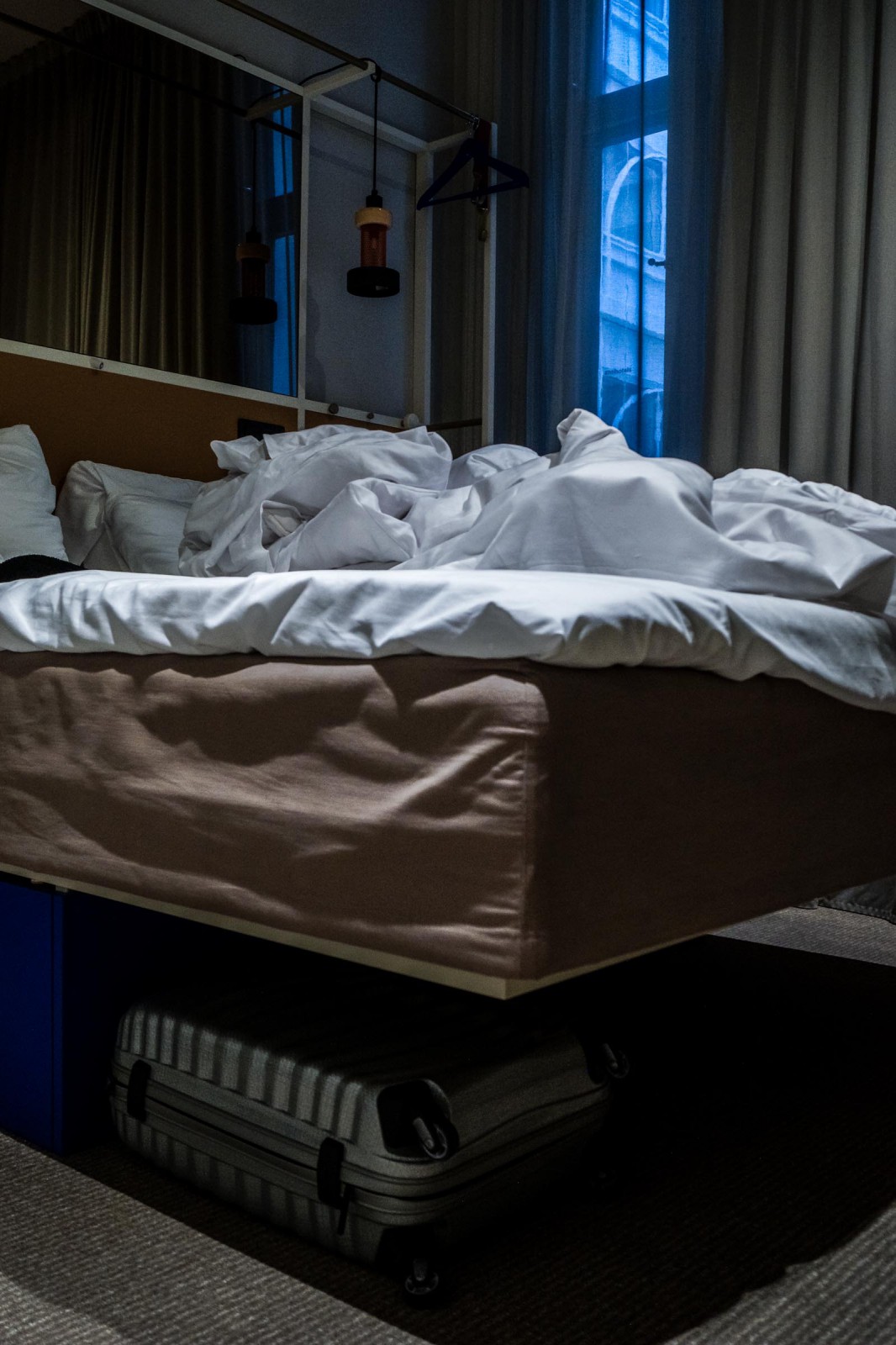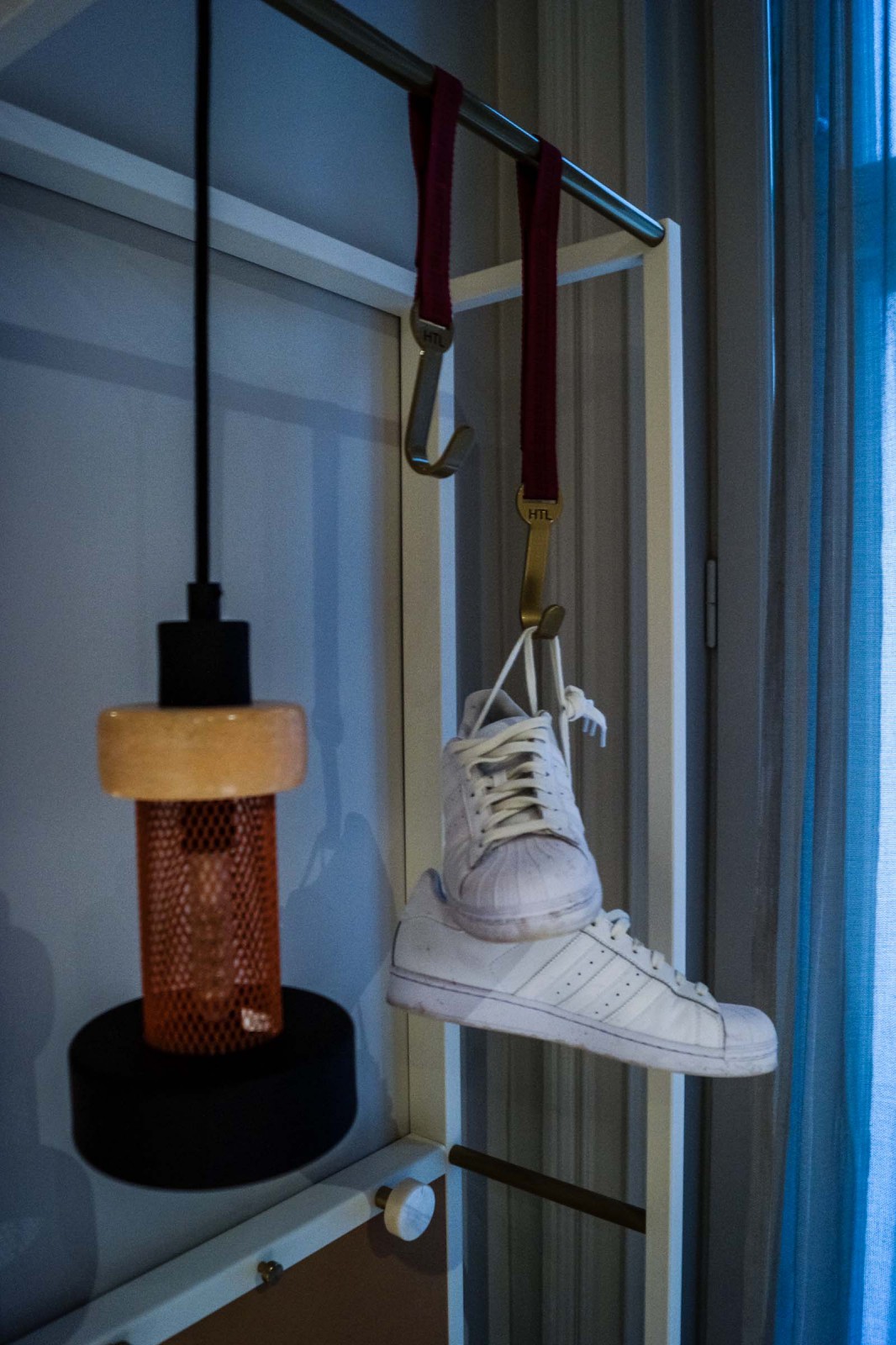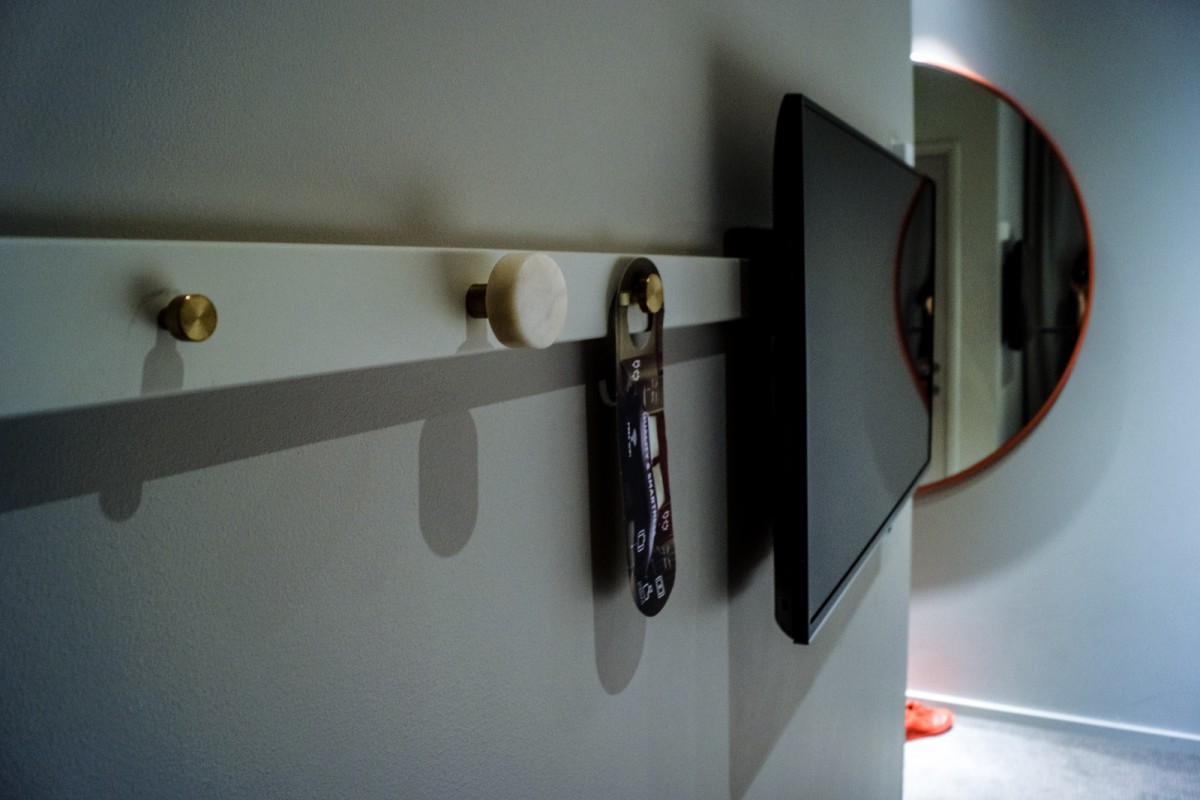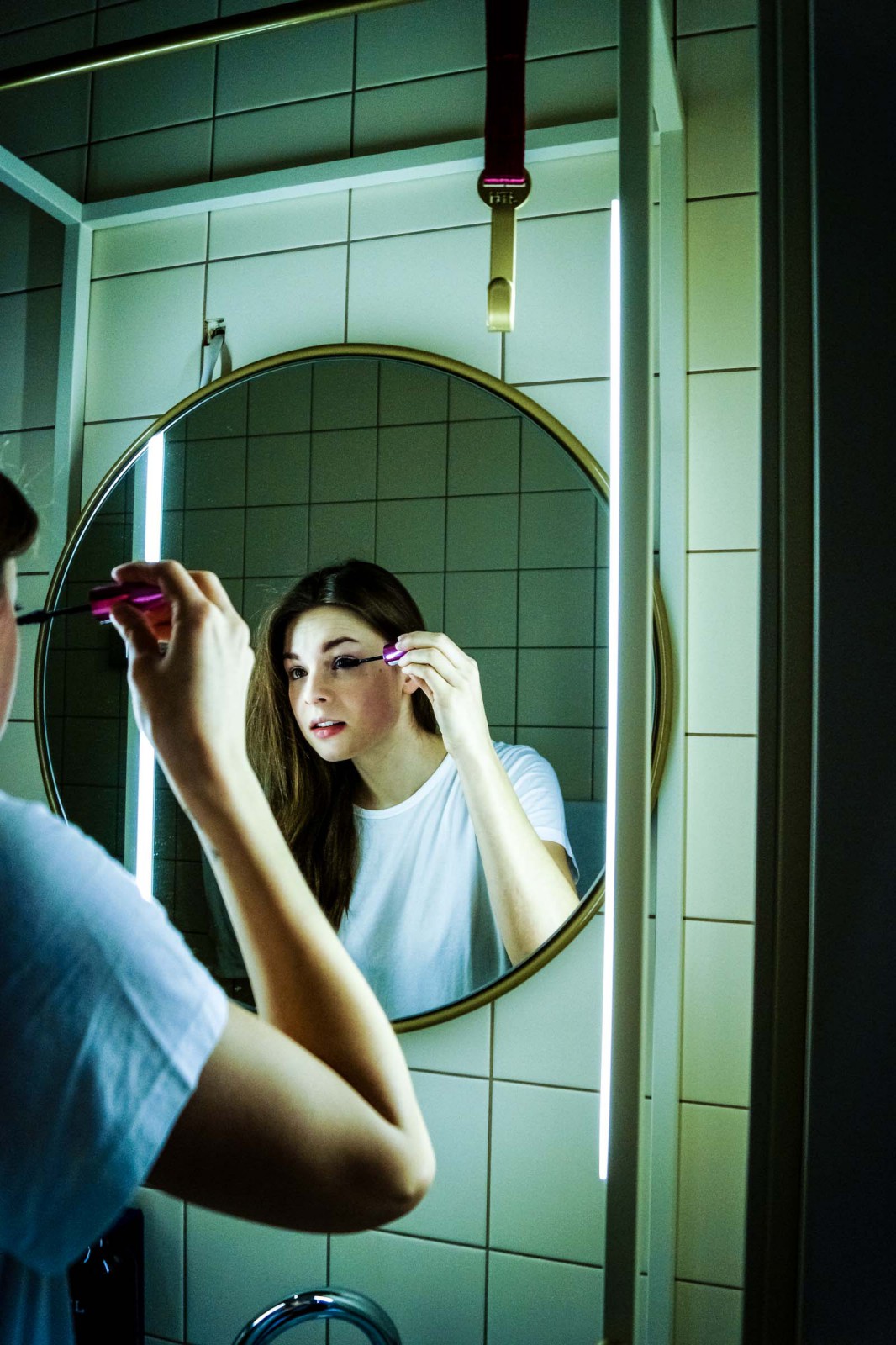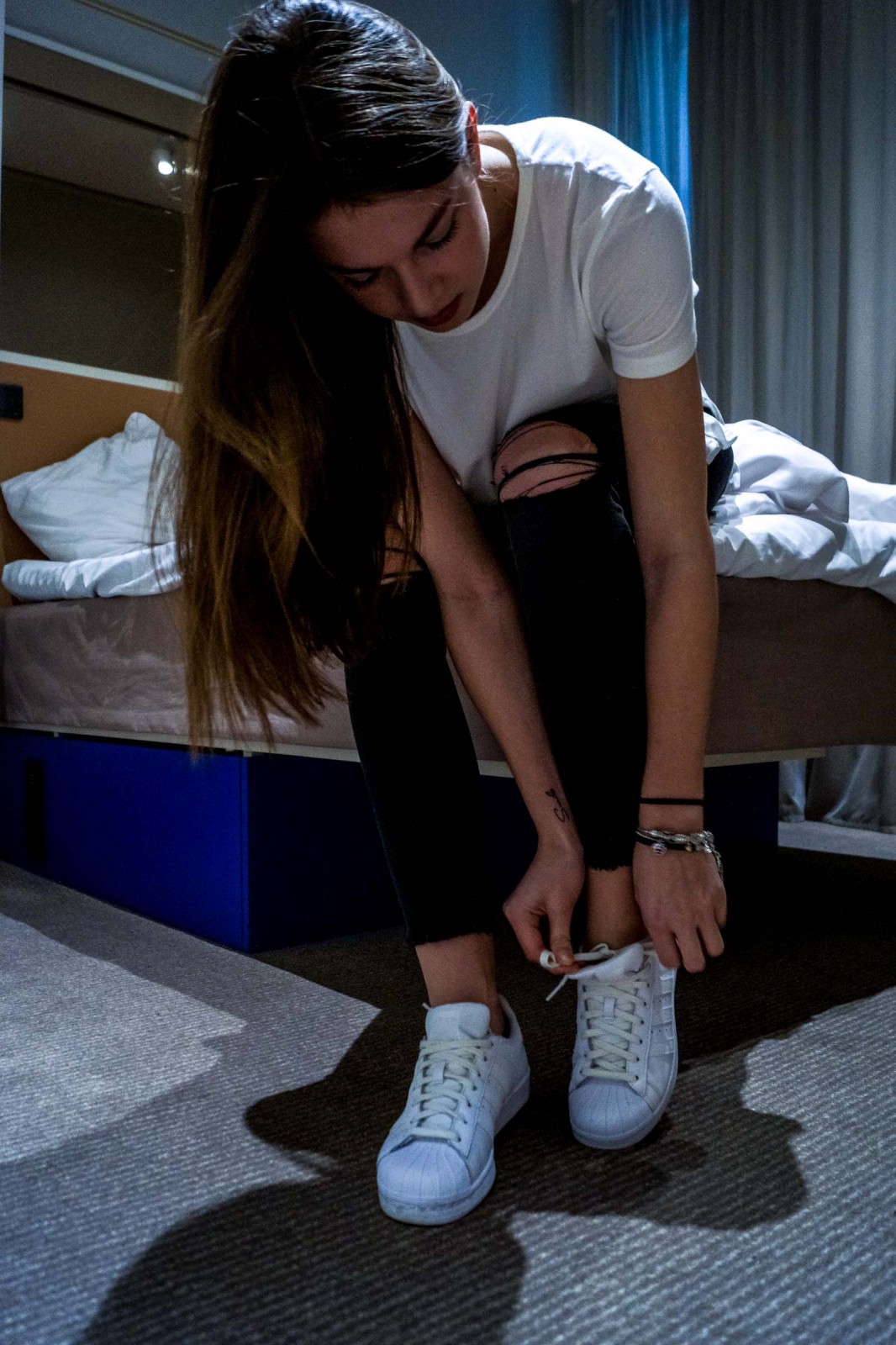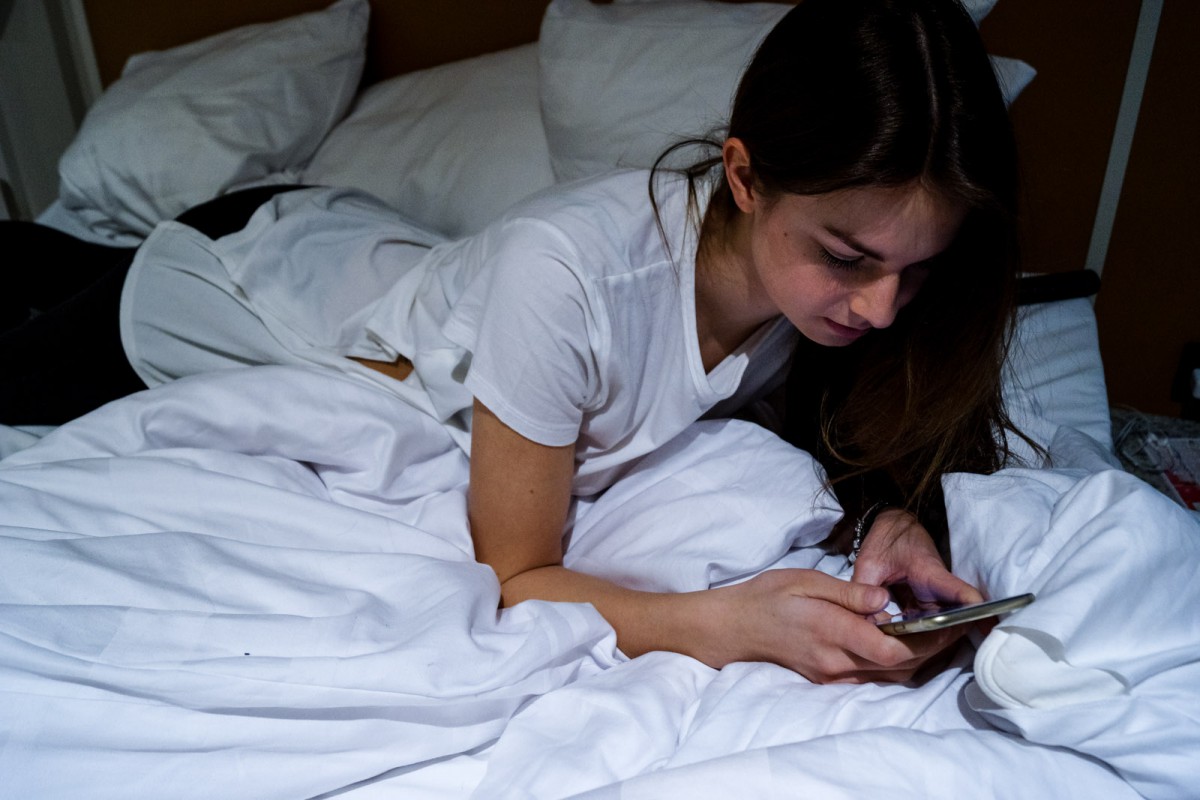 The Location
The hotel is located near the Central Station, what was perfect for our stay. It was only a five minutes walk to the Fashion Week locations, lots of cafés, restaurants and bars are close by and even shopping is possible in the direct neighbourhood. So could I ask for more? 🙂 We didn't need to take the train or bus or a taxi during our stay because we could walk to every of our destinations. I would say it's the perfect starting point for your trip to Stockholm.