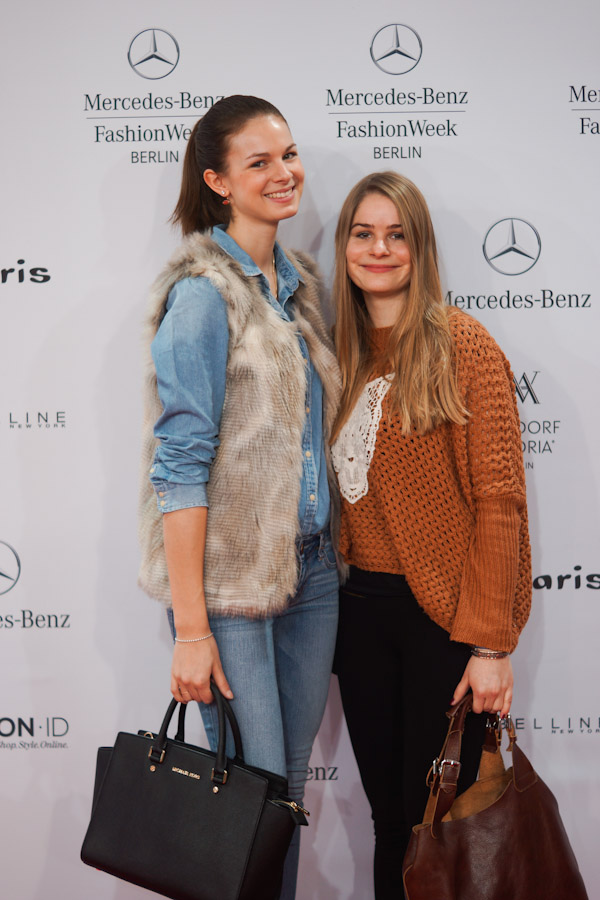 With Luisa (schereleimpapier) 🙂
The Fashion Week was over way too fast. Before I'll show you the pictures of the Stylight Fashion Blogger Awards and the Premium exhibition where I met the label Kim&Zozi, I want to share these outfits pictures with you. This is my Fashion Week Outfit I chose for MBFWB day number four.
Even on day 4 the motto was: layering! That's why I wore my Zara denim shirt, a faux fur vest and my black coat – one above the other 😉 My base element of this outfit was a denim on denim look completed by the other elements. The perfect outfit for the Anne Gorke Fashion Show and thereafter for the FashionBloggerCafé. It was my first time attending the FashionBloggerCafé and it was so nice to meet all the other bloggers. 🙂 Unfortunately I didn't shot any pictures of this event, but on instagram I shared some impressions.
But back on topic: how do you like my fourth fashion week outfit? x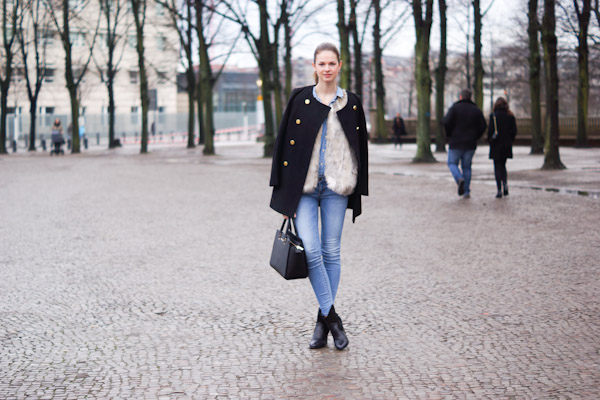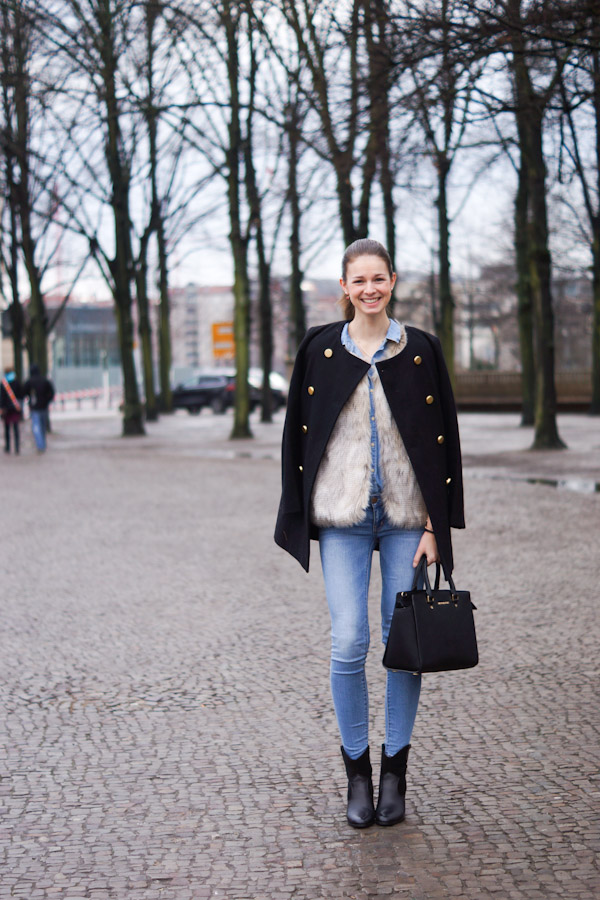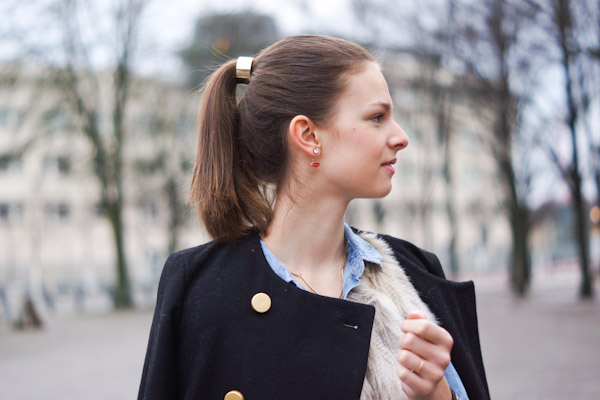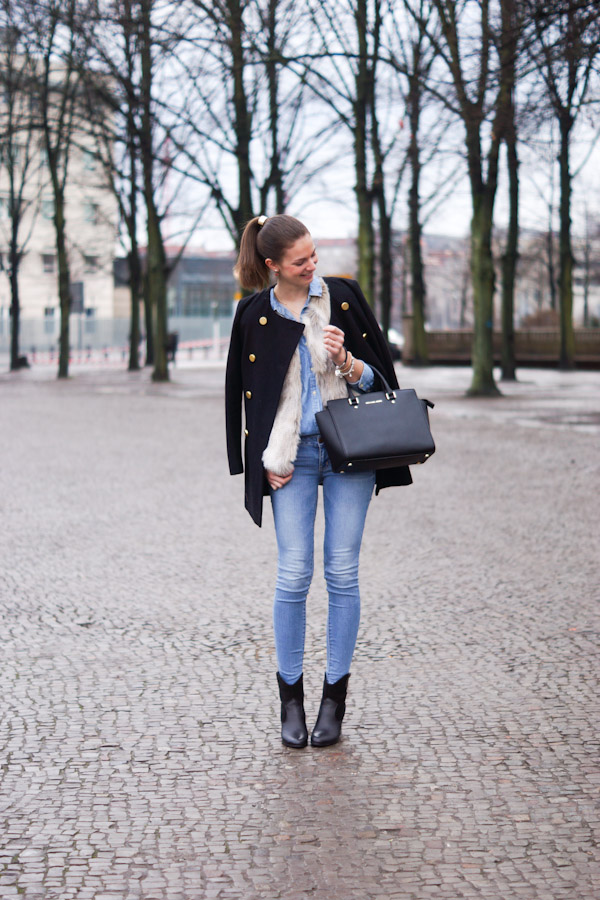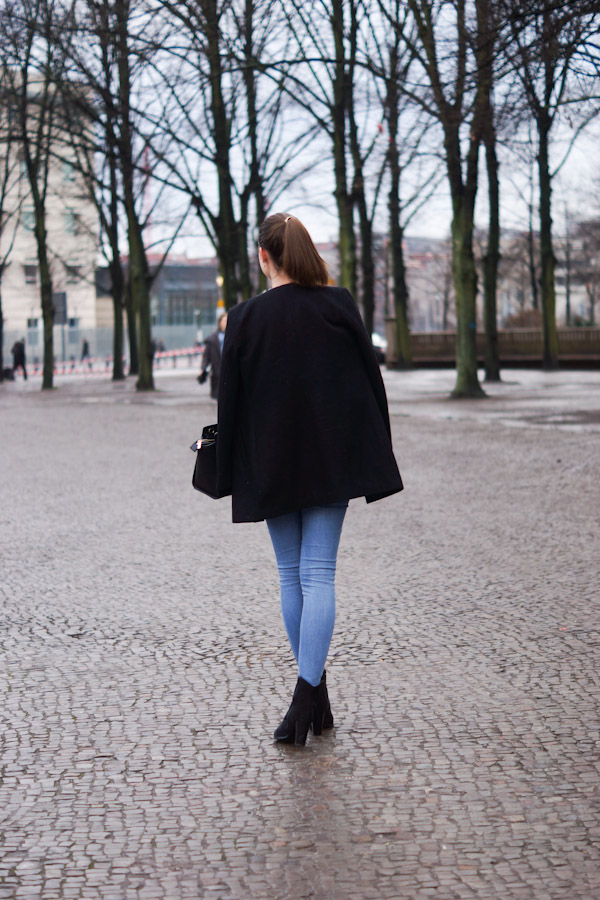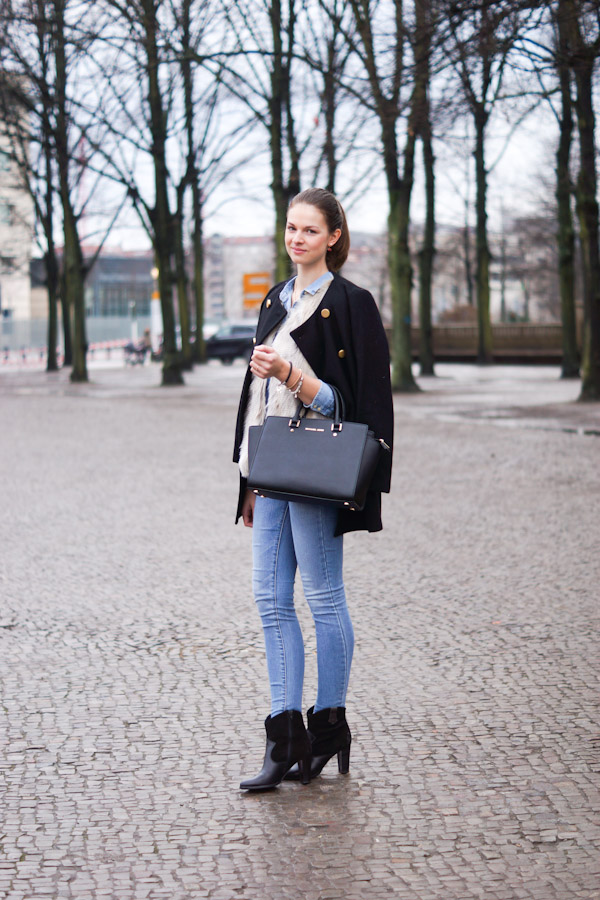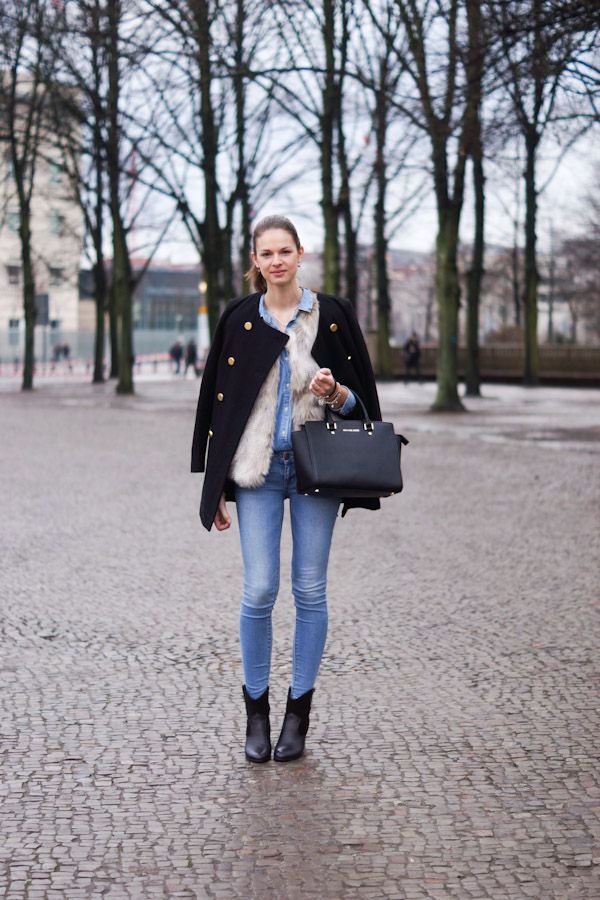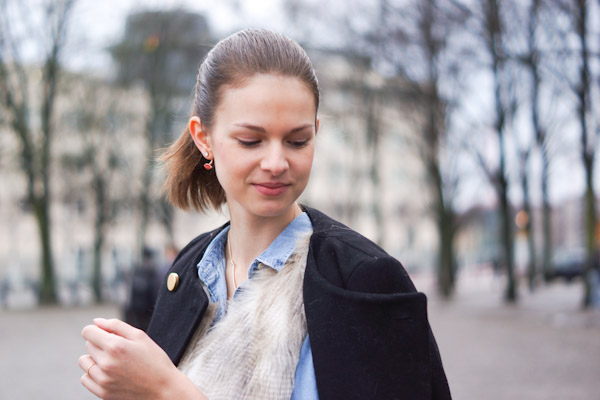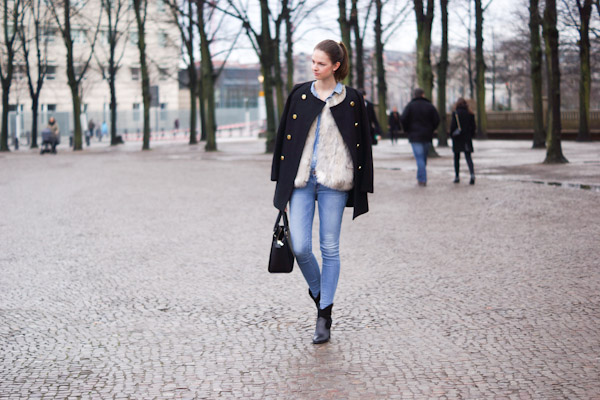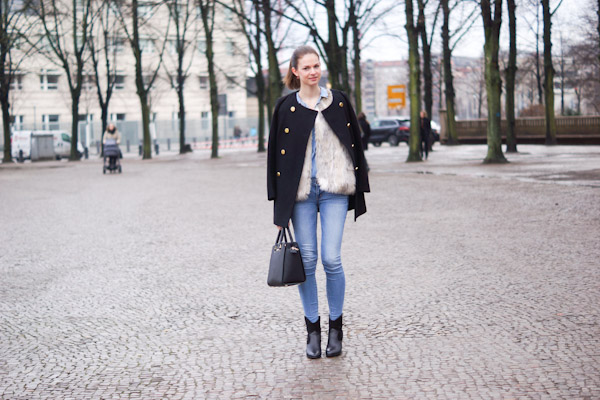 Mango Coat // Pimkie Faux Fur Vest // Zara Denim Shirt // American Eagle Jeans // Pier One Shoes // Michael Kors Selma Bag // Forever 21 Earrings