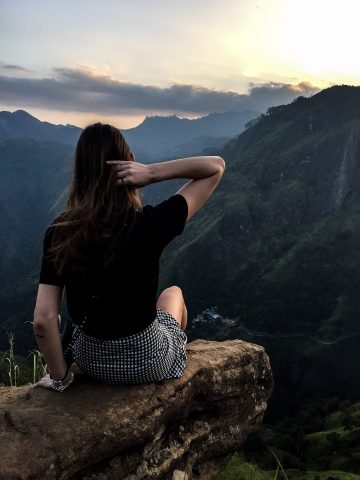 We ended our second day of the three-day-tour in Ella, one of the places I really wanted to see during our Sri Lanka trip. I saw a lot of pictures and read only positive things about this little town, and it is one of the things I wasn't fooled about. (Those who read yesterday's post, know what I am talking about.) Everything I read about Ella was true: the landscape and nature are amazing, and the train ride to Ella is amazing as well – you can read the post about it here. The only thing I didn't like was the parties at night. Ella is a great favourite with backpackers and other travellers in Sri Lanka so that it can get a little bit louder at night. We were very exhausted from the night before and really needed to sleep; that's why I was a little bit annoyed by all the music…
Anyways, that's not what I want to talk about today. When we arrived in Ella, we first had something to eat, because our plan for the evening was to climb Little Adam's Peak for the sunset. And that's what today's post is all about:
Climbing Little Adam's Peak
Climbing Little Adam's Peak is one of the highlights of our Sri Lanka trip so far. I actually wanted to climb Adam's Peak, but it's much higher, and you have to get up at 2 am to be on top of it for the sunrise. First of all, that's too early for me, and second, it takes too long until you're on top. 😉
Climbing Little Adam's Peak took us about 30 minutes. It was quite exhausting but definitely worth it.The view is absolutely amazing. I wanted to stop every couple of meters on our way up to take pictures of this amazing view, and it got better and better with every meter up. We were right in time for the sunset and even though it was a little bit cloudy it still looked amazing. I could have watched it for hours. (Not that a sunset lasts that long…)
You should wear a pair of comfortable and sturdy shoes on your way up because it's not a paved road or something like that. It's a mix of steps, and sandy soil and the steps are not the same height, some were even for me a little bit too high 😉 I forgot to count the steps, but I know that Little Adam's Peak is 1141 meters high. It's super easy to find because there are signs along the way up and you'll probably meet many other tourists who have the same destination as you. You can climb Little Adam's Peak all day long. You can either start early enough to see the sunrise, do it during the day and just enjoy the view or do it as we did and be up when the sun sets. I can't tell how it looks during sunrise or the day, but the sunset was fantastic, and I would definitely recommend it. We were a little bit late, so I would recommend starting your climb to the top about 1,5 or 1 hour before sunset to make sure you won't miss it. 🙂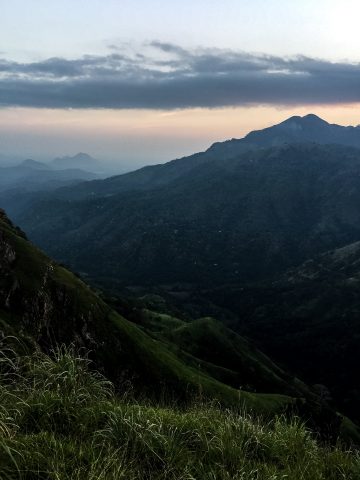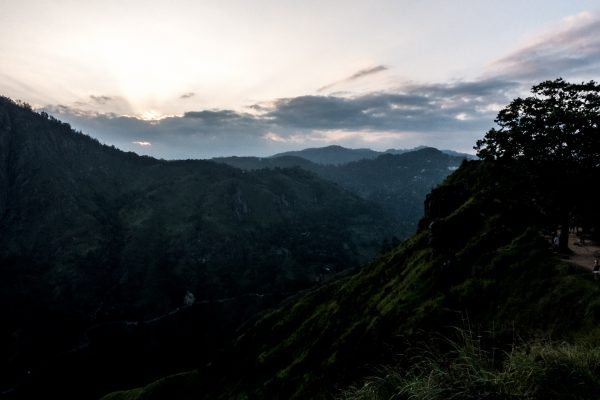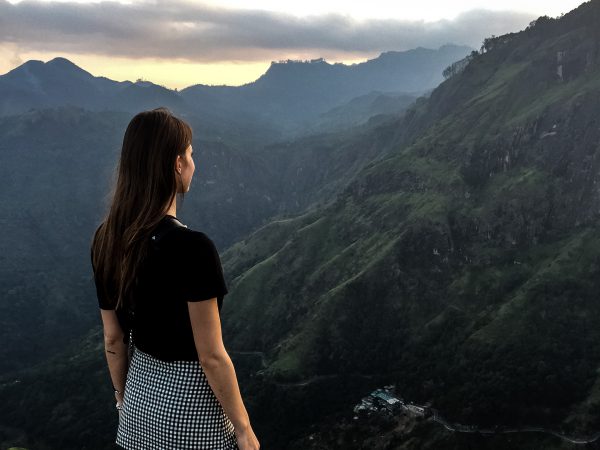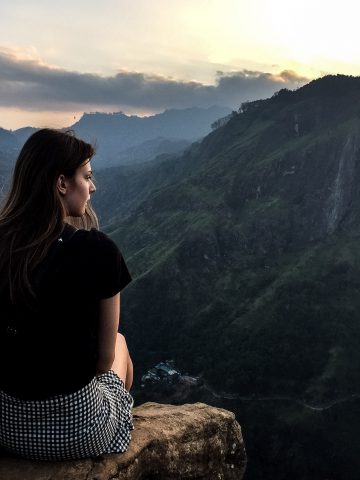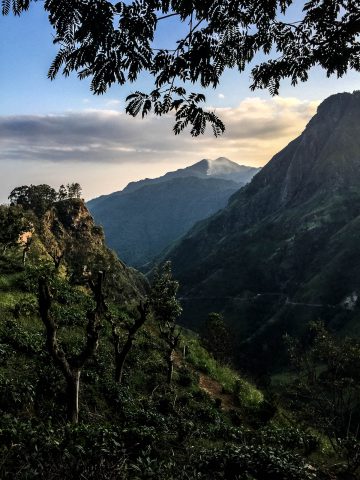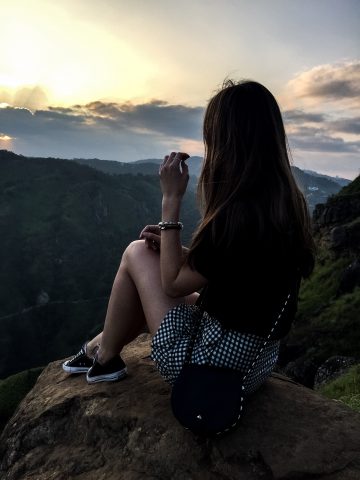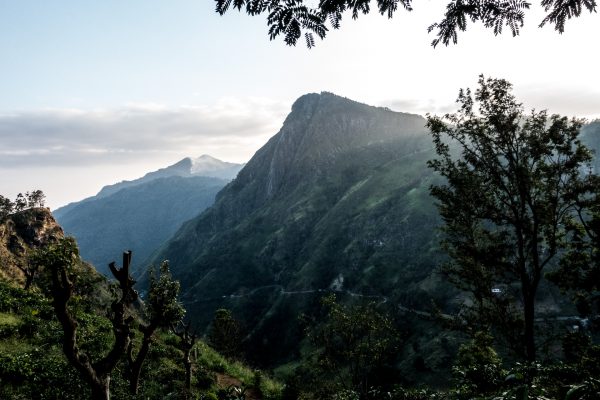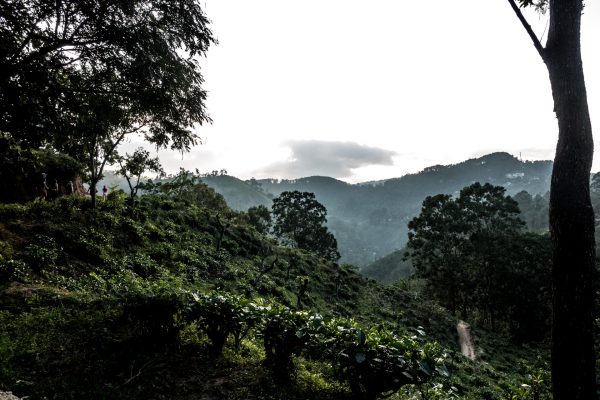 Pictures taken with the iPhone 6 Plus.