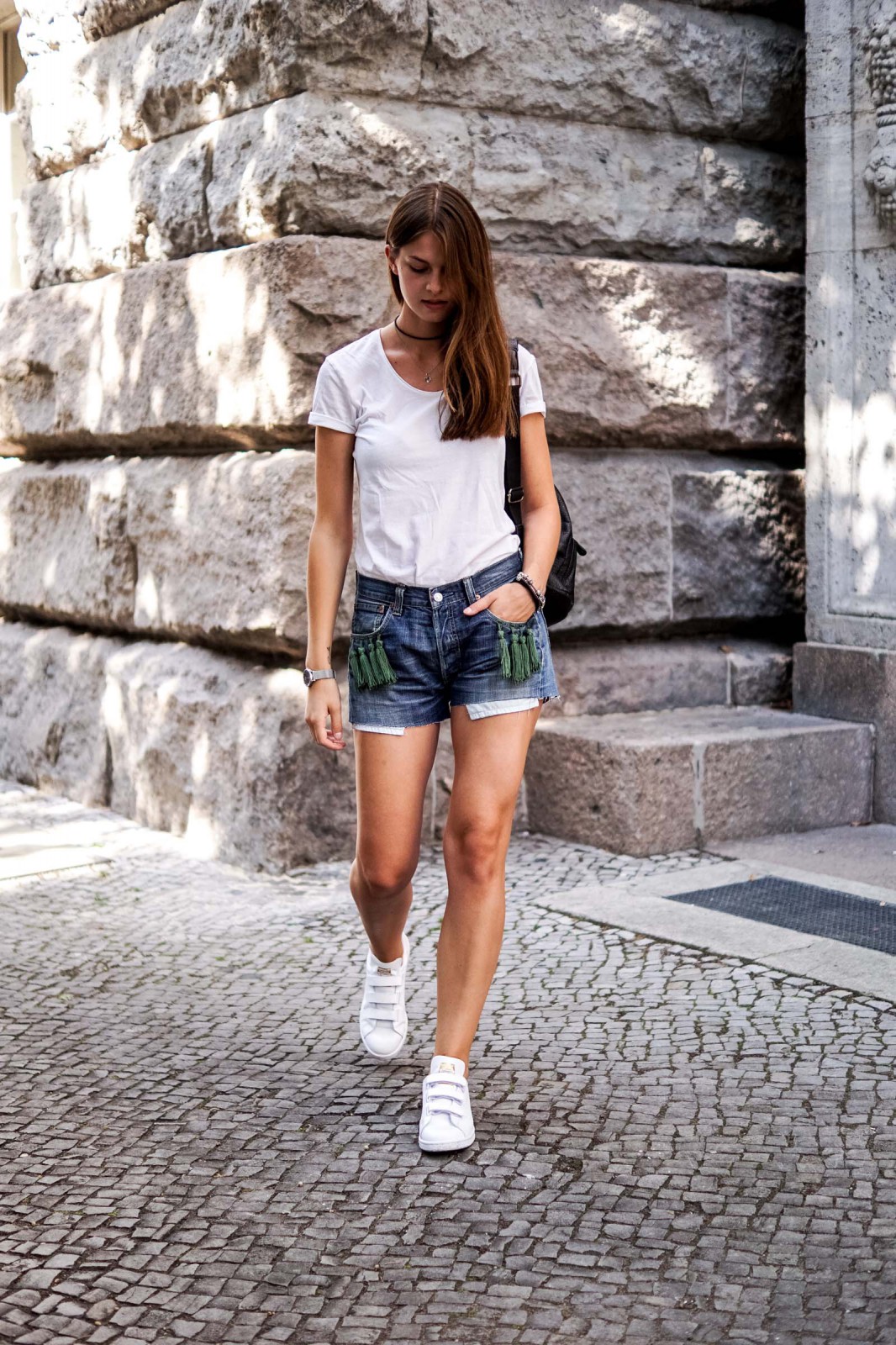 I told you I'm going to share three summer outfits this week, so here is summer outfit number three. I would love to share some more, but unfortunately, we didn't have the time to take new outfit pictures because we've been working a lot all week and barely had spare time to leave the office. Hopefully, we can take a lot new outfit pictures on the weekend so that I can share them with you next week 🙂 For today I'll leave you with this casual and partly sporty summer outfit we shot a couple of days ago:
Levi's Shorts with Tassel Detail
It's not a secret anymore, that I'm a huge fan of Levi's shorts and that I buy them whenever I see a very good offer. And the other day I just did it again: I bought this pair of Levi's shorts with tassel detail from Reclaimed Vintage on sale for only 16 Euros. I mean, it was only 16 Euros, how could I have said 'no'? Well, I couldn't, and now they're part of my Levi's shorts collection 😉 I like the tassel detail a lot because it makes the different to all the other denim shorts I have in my closet. Additionally, I got them one size up for a loose fit. I recently realised, that it makes a lot of sense to buy denim shorts one size up, if you want them to be more comfortable and if you want to feel more comfortable as well.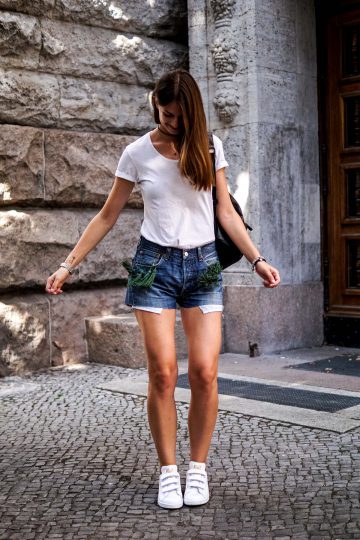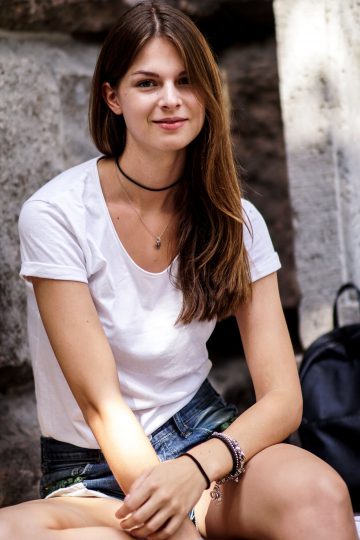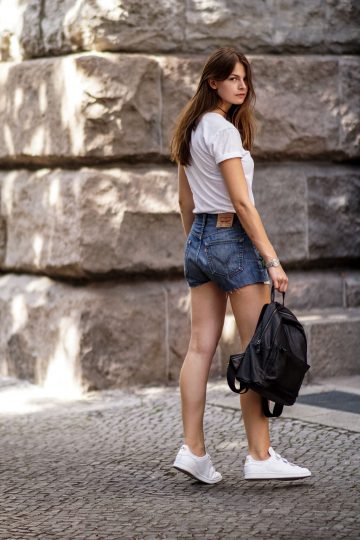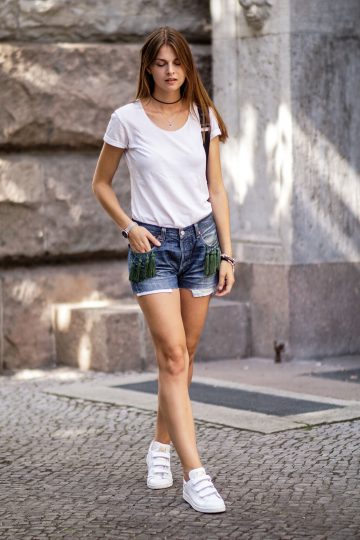 I combined my Levi's shorts with tassel detail with a simple white tee and white sneakers, added one of my black backpacks and a couple of accessories, and that's it. It's a very simple summer outfit, perfect for a chill day at home or in the city. I was wearing it for a boat trip – well, we just rent a rowing boat on a lake – with a friend of mine.
What do you think about this outfit? And what do you think about my new Levi's shorts? Leave me a comment and let me know. xx