This post ist part of the current Mood Week: Leo Print
Fall Must-Have: Leo Coat
The Leo Print Coat is definitely one of the must-haves for this fall. It isn't a secret, that the leopard print is a classic, which comes in and out of fashion every few seasons. It is in fashion for a while now and it don't seem to go out of fashion. There are so many different styles you can choose from, so don't worry, even if you haven't found the perfect one yet, I'm sure the right one is out there.
How to find the right Leo Coat
You can find leo coats everywhere right now. But they're all different. They have different styles, different colours, different leopard skins. If you like the leopard print, but you're not sure about the colour, you could take a black and white version. It's still a leo coat, but it's easier to combine and less flashy. I think a leo coat in black and white is a nice choice, but when you want coloured coat, than I would recommend to take the regular light beige/ tan background. The warmer the colours the better. I don't like those cold leo prints. Do you know what I mean? 🙂
Talking about how the skin looks on the coat… every coat is different and you just have to look for one you really like. But I think it isn't that difficult.
My favourite leo coats and some leo jackets:

Leo Coat Outfit
Last but not least lets talk about my outfit and how I combined my leo coat. You've already seen the combination of leo with white and my favourite one leo and black. For the third Mood Week outfit I chose a combination of leopard print with grey. I wore a new pair of grey jeans and my old light grey Zara sweater. So, what do you think about this look?
HAPPY SUNDAY FOLKS! <3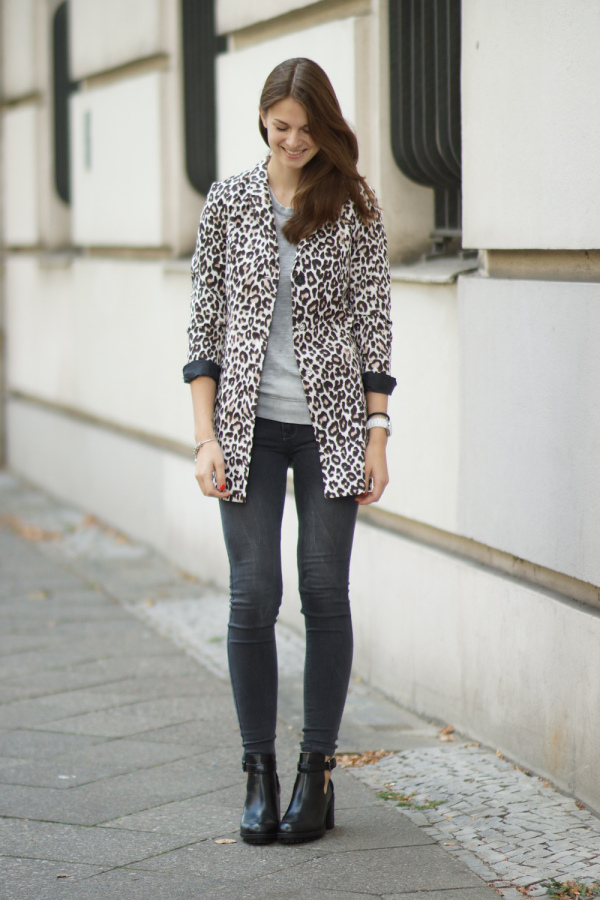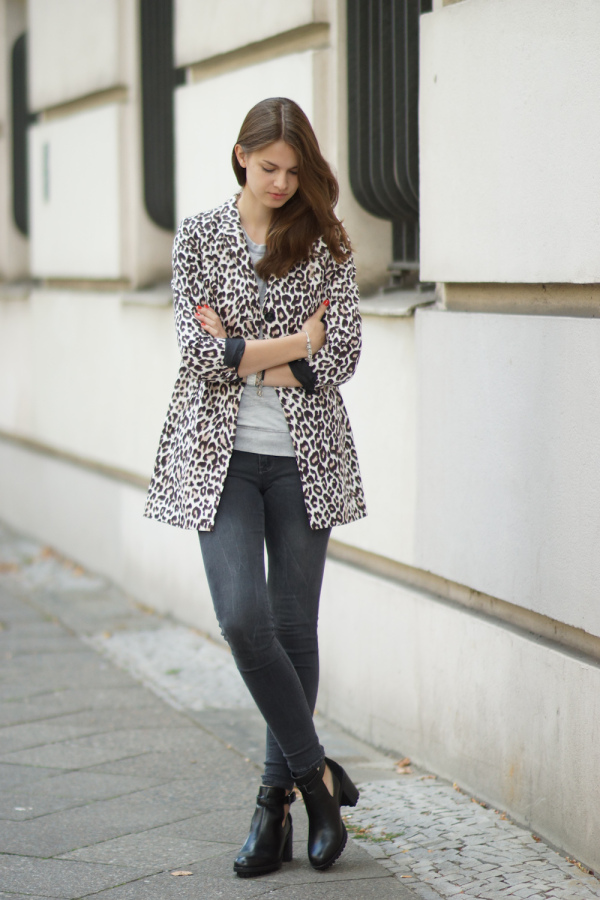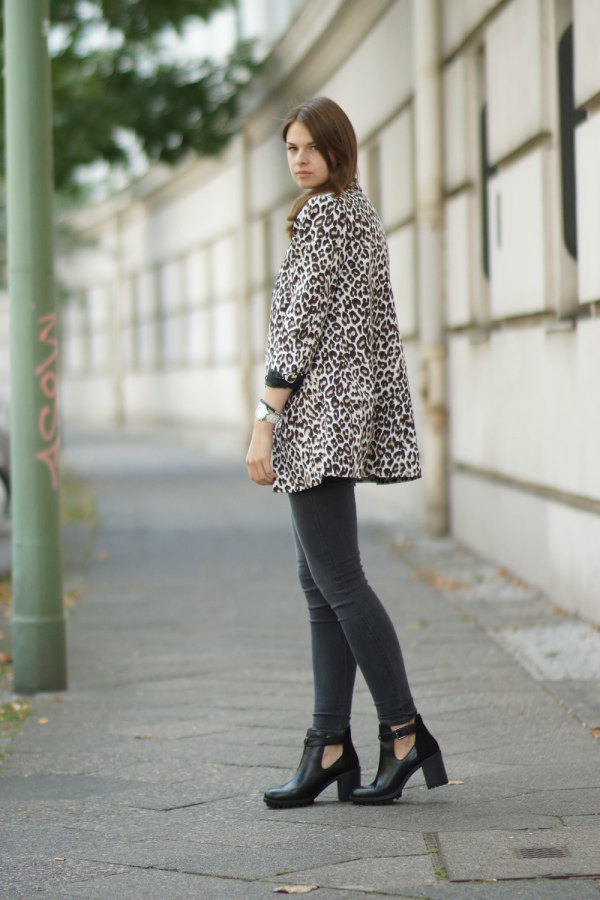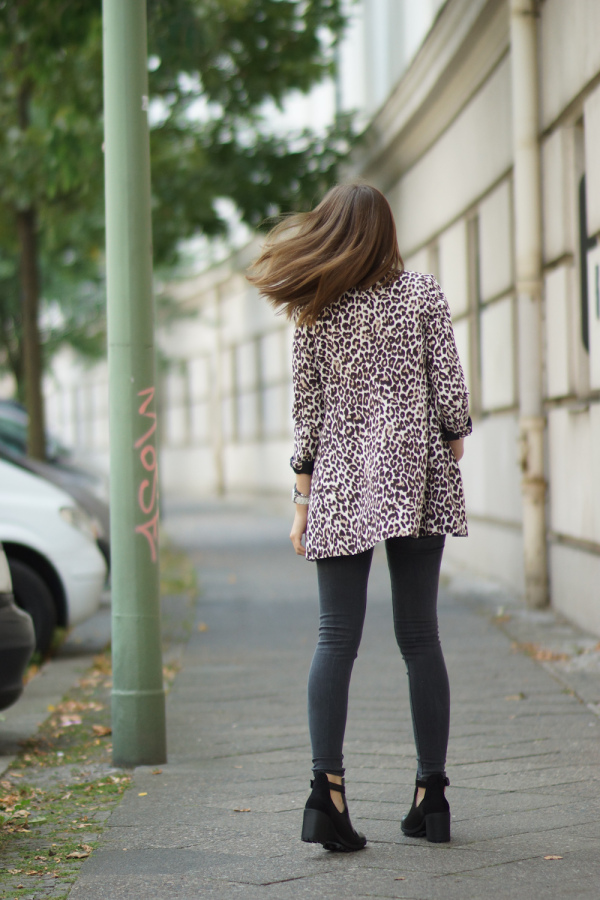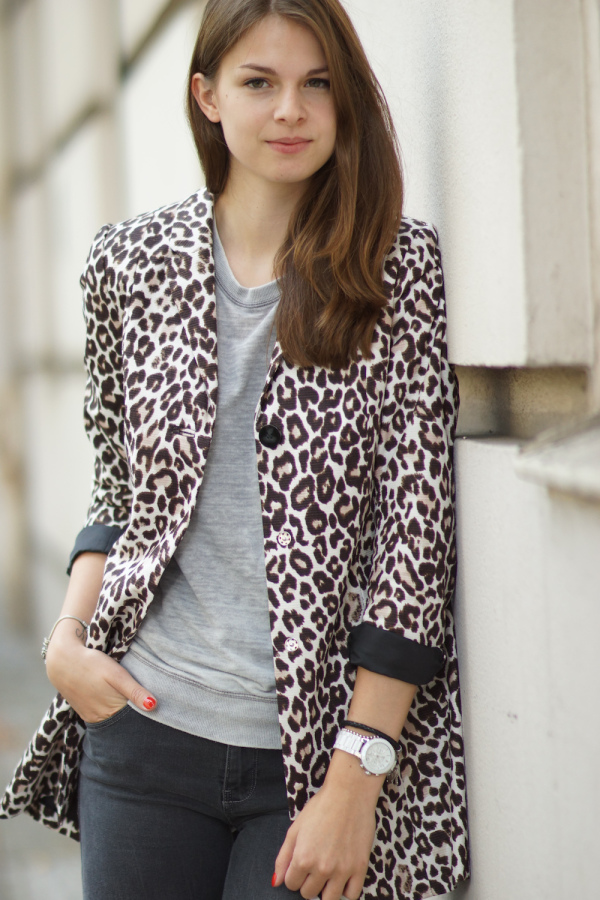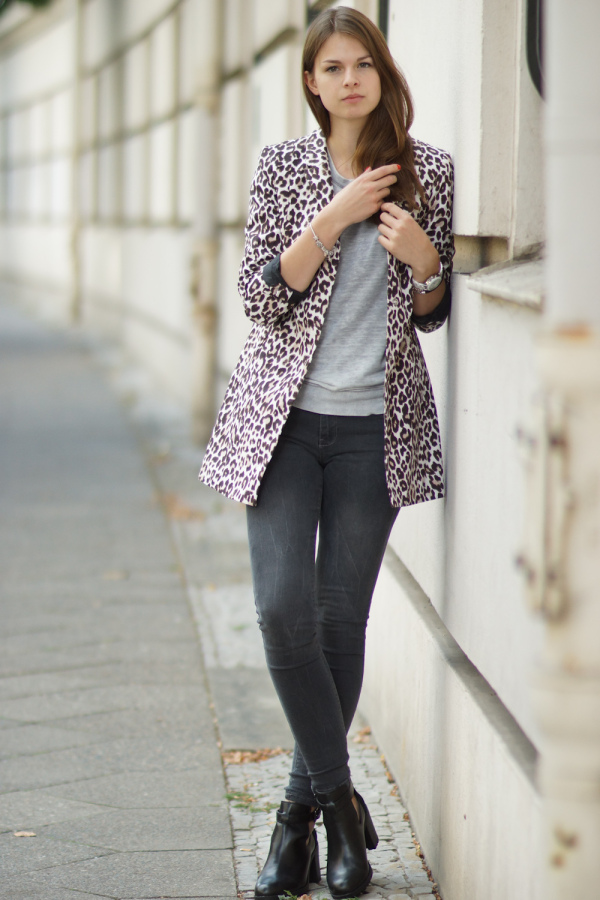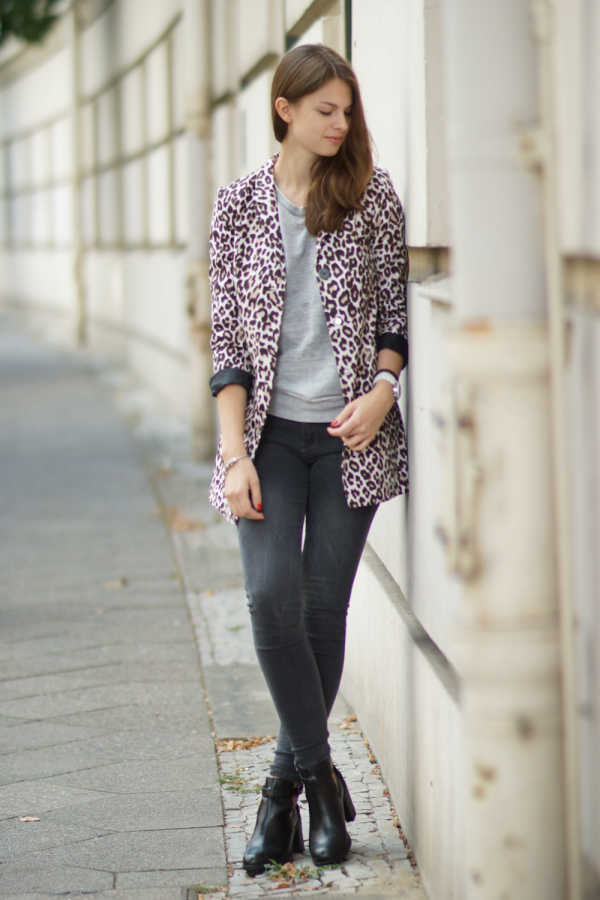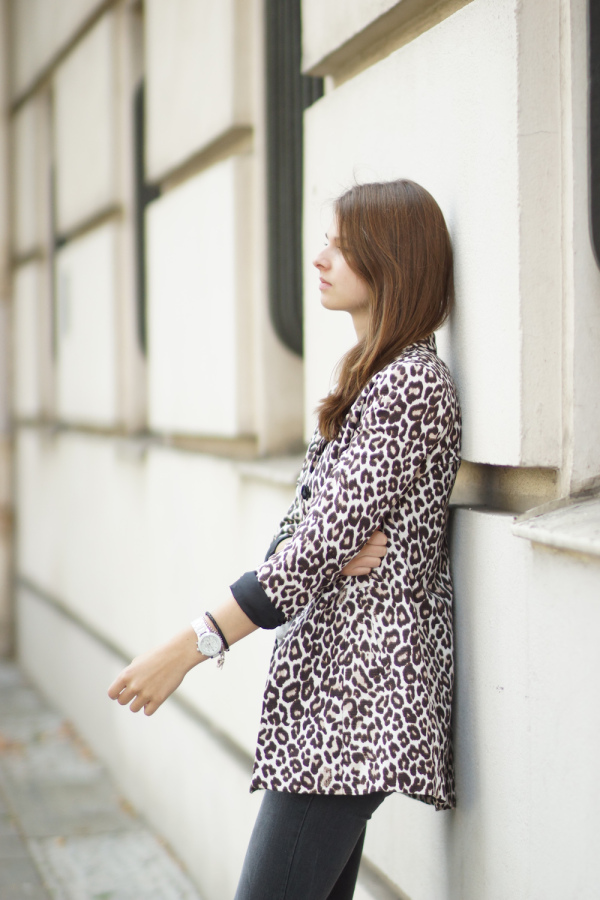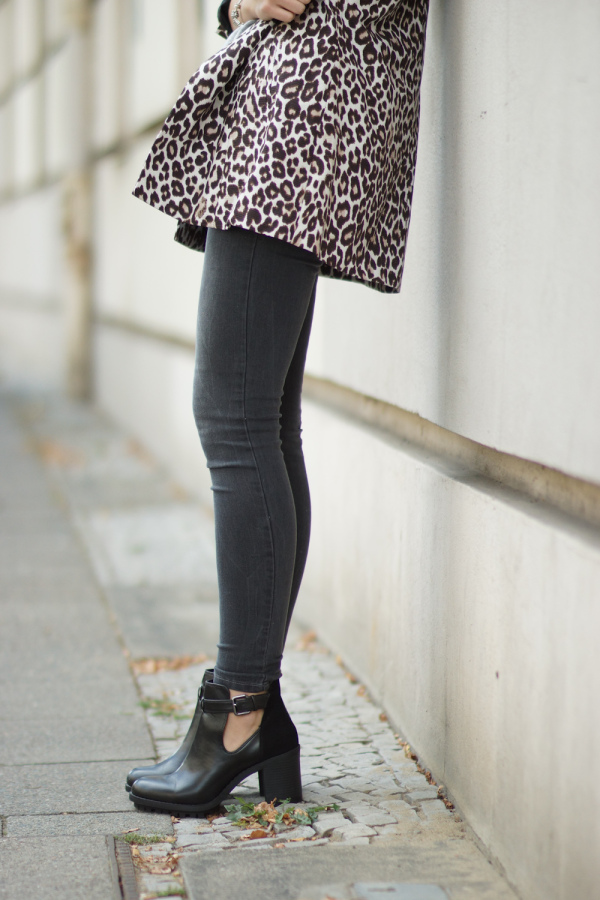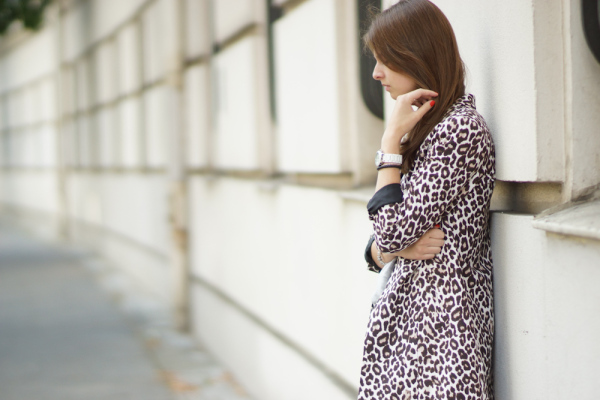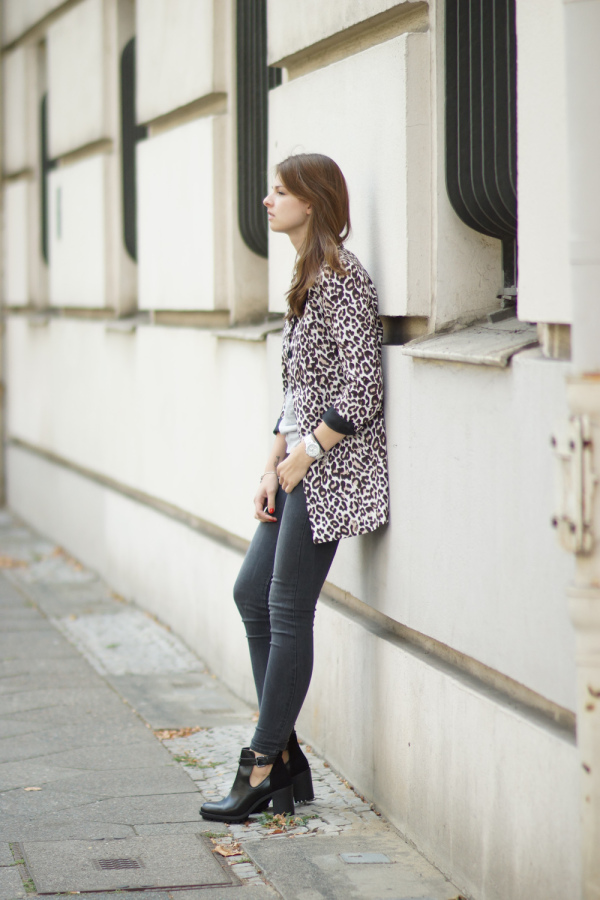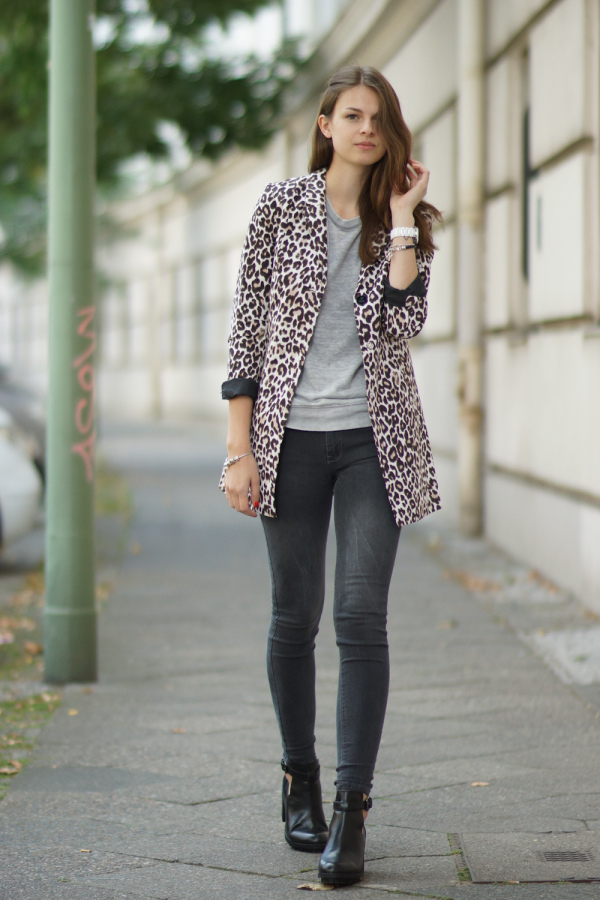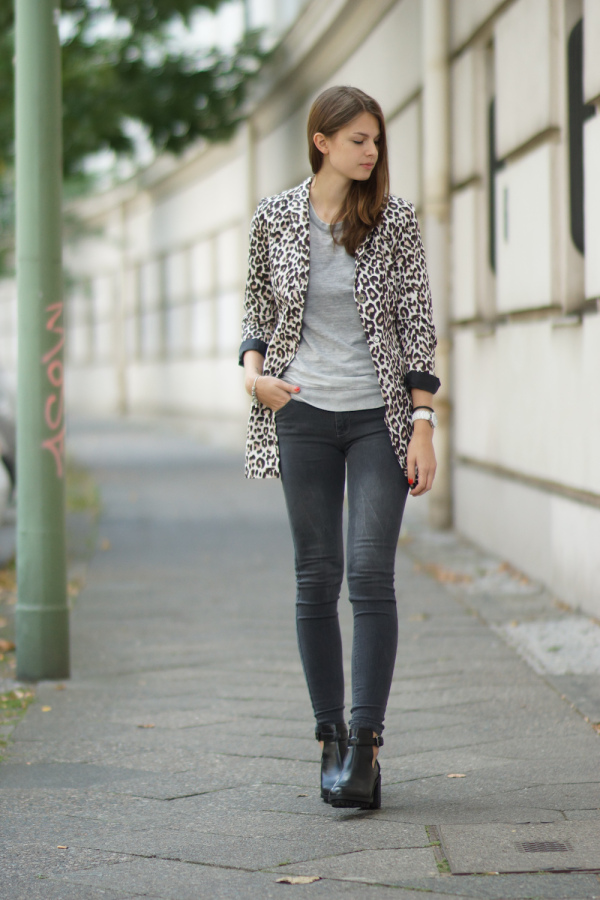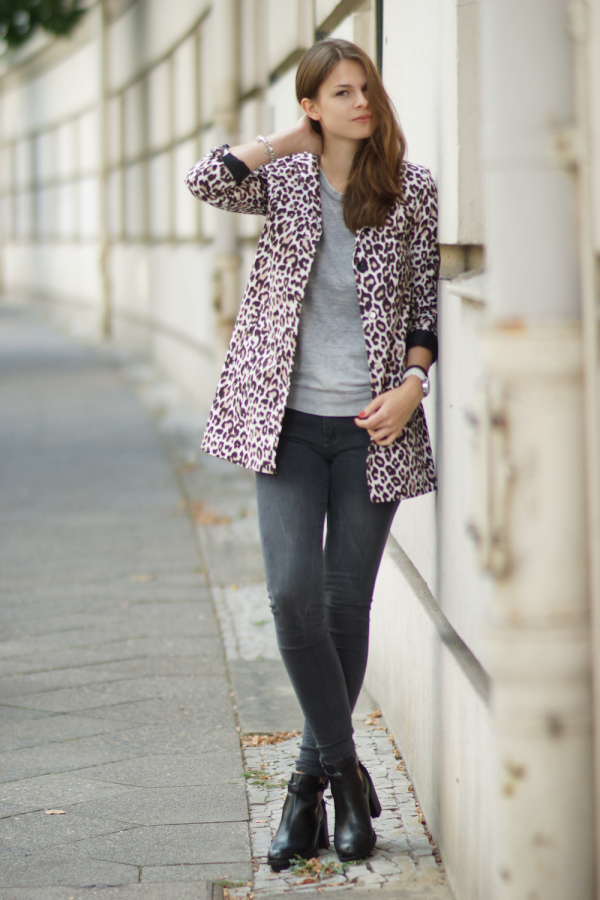 SHOP SIMILAR CLOTHES // LOOK-A-LIKE