This post is part of the current Mood Week: Leo Print
Red Leo Print
I already told you that you can find a lot of different styles when it comes to leo print. And it don't have to be brown or black and white, leo can be colourful as well. For the third Mood Week outfit I chose the red leo print. Leo print and the colour red are both bold statements. I think red and leo works good together, but a red leo is even better, don't you agree?
How to wear a red leo shirt
Is it more complicated to combine red leo than the "normal" leo print? I would say no. To combine red leo you have to ask the same questions:
1. Which colours work best with this print?
2. Do I want to create a "bold" or a "light" outfit? Do I want that my outfti screams "look at me"?
3. When do I want to wear the look
I think those three are the main questions, aren`t they? The easiest way to combine leo or red leo is always to chose a simple colour just as black or white. But black is always the best choice, not every colour and print works with white. So when in doubt always choose black 🙂 But you can combine your red leo shirt with a pair of blue jeans as well. It doesn't matter whether you wear skinny jeans or a boyfriend jeans – just to name a few possibilities. Because I chose my boyfriend jeans I don't wanted to wear flats or sneakers, I wore heeled shoes to add a feminine and chic touch.
There's only one Mood Week outfit left and I hope you've enjoyed it so far. Happy Sunday. xx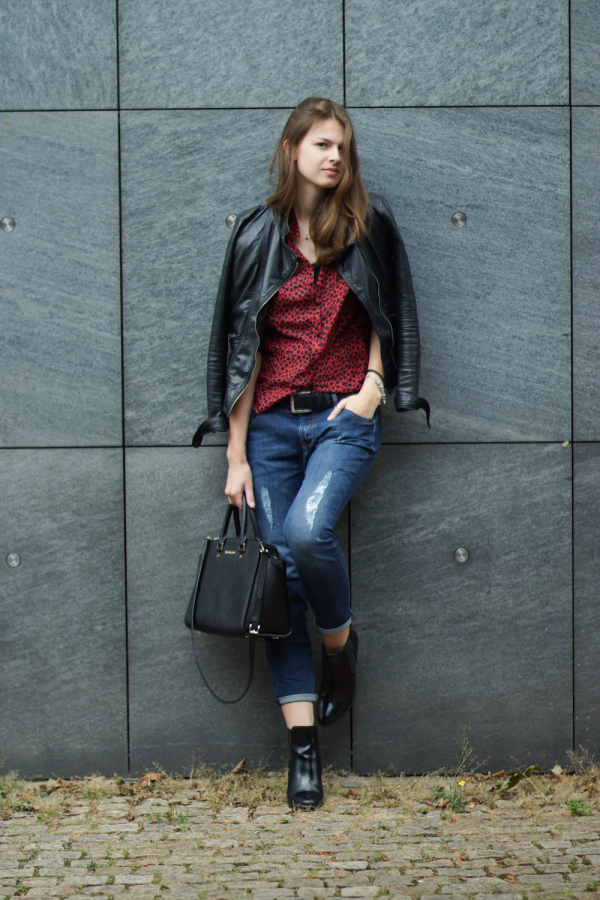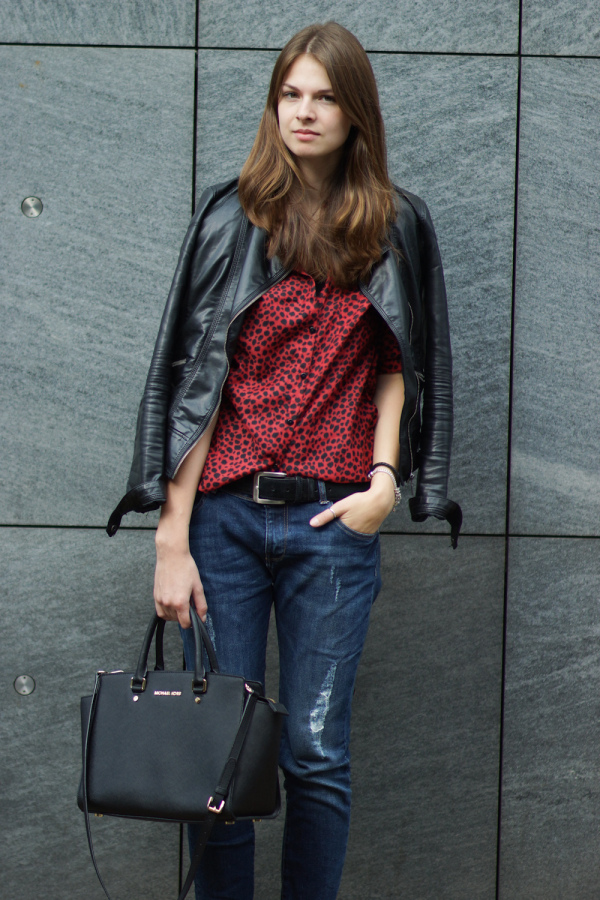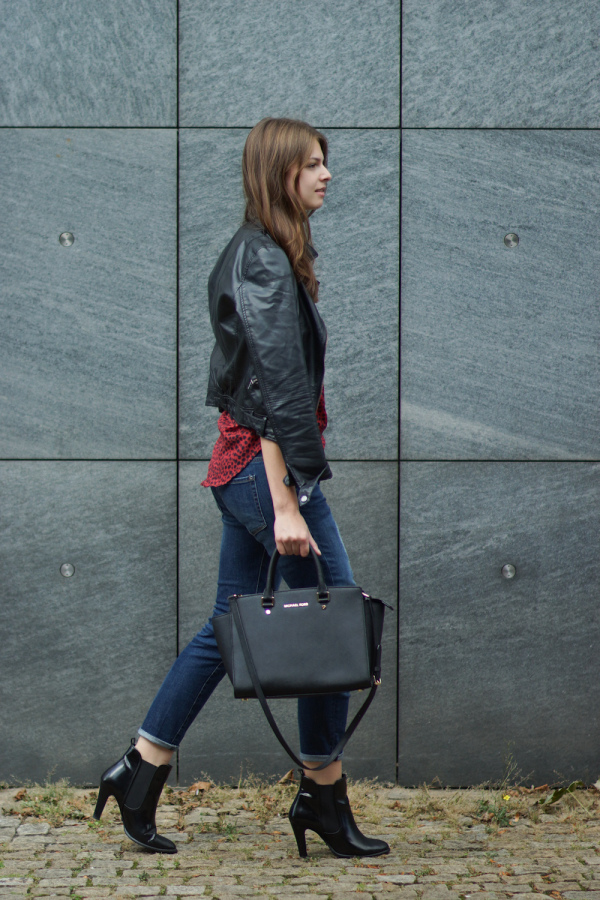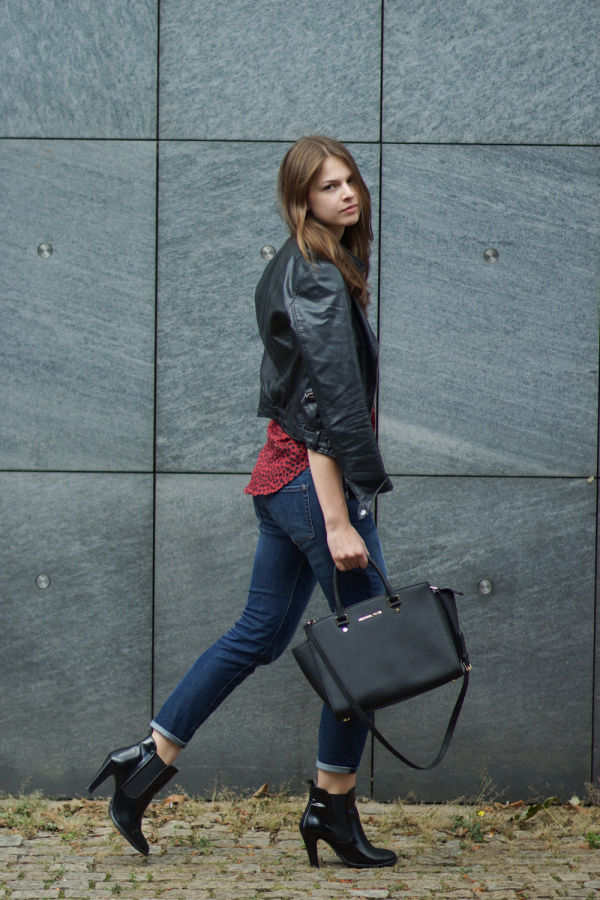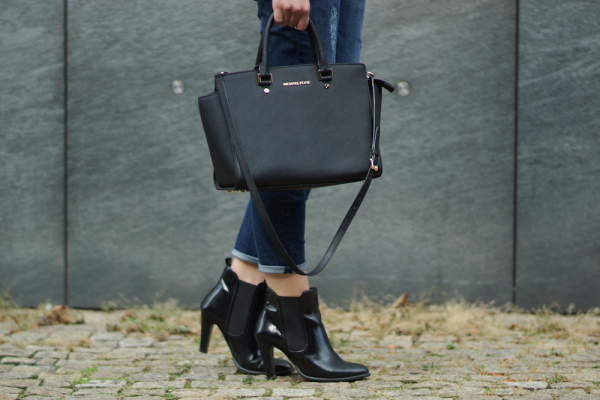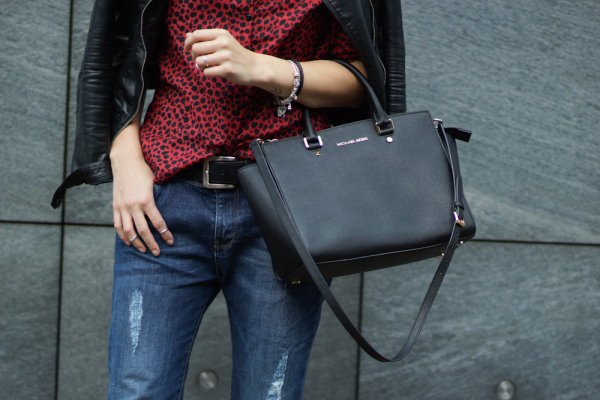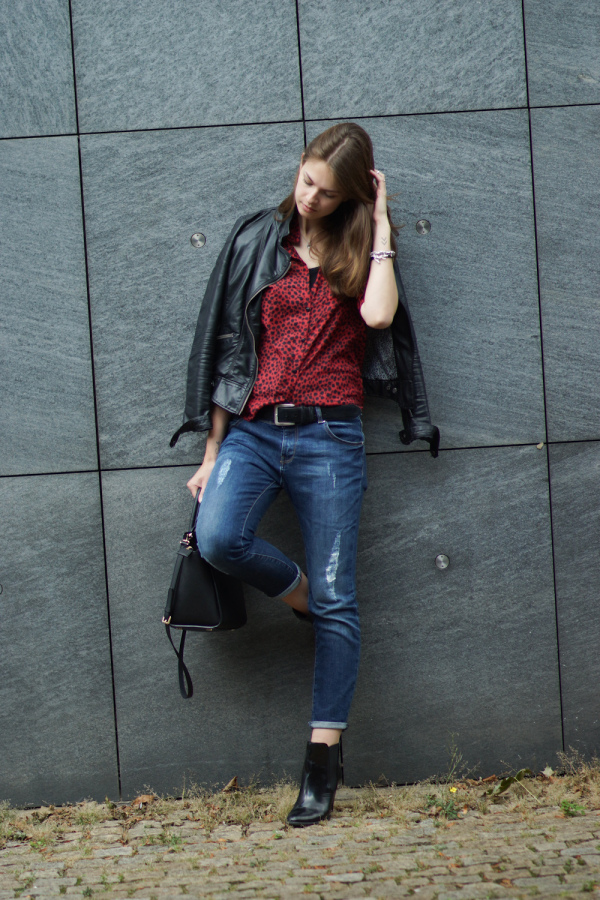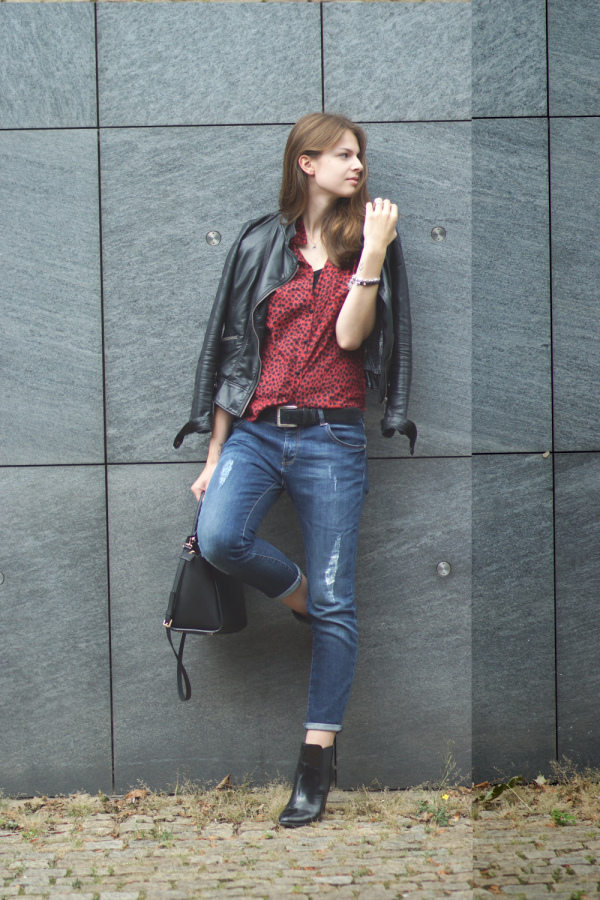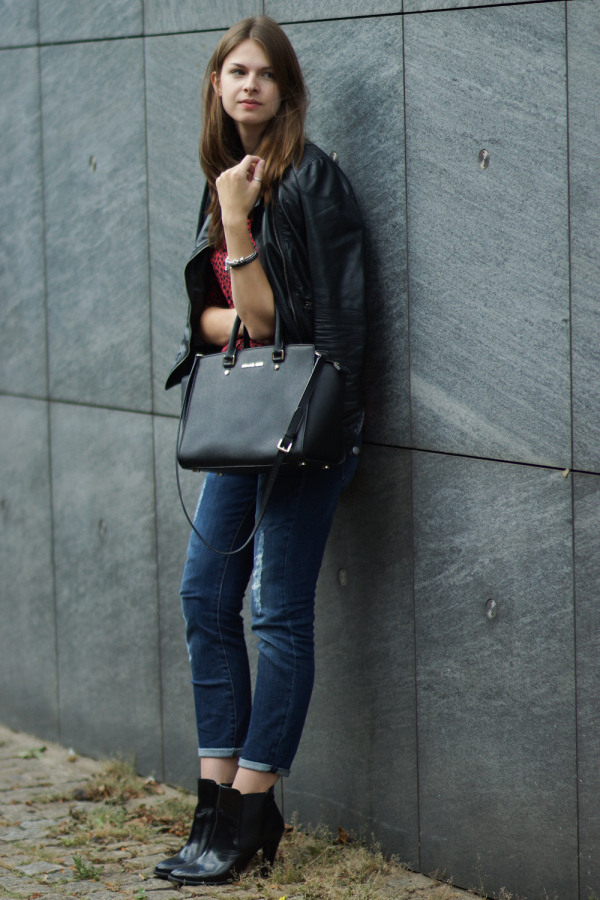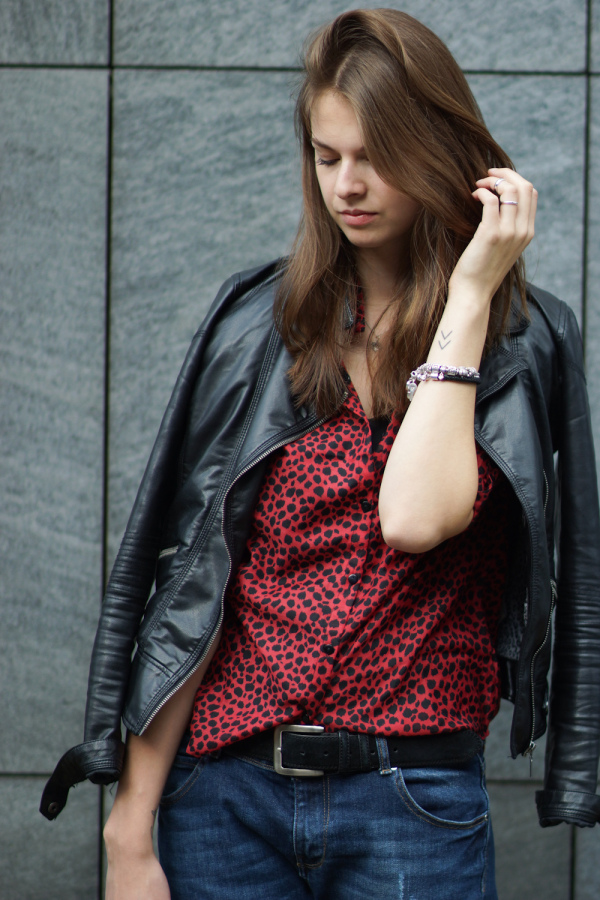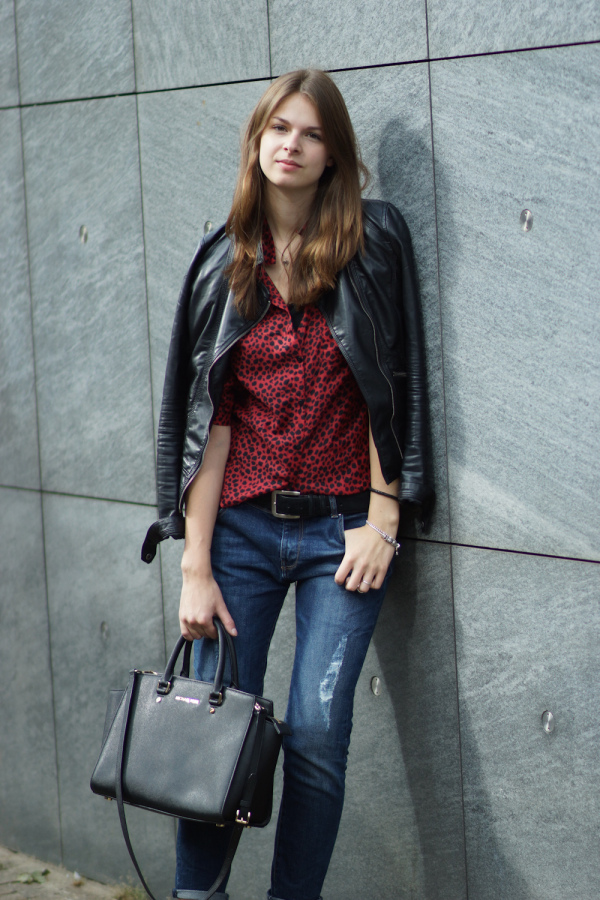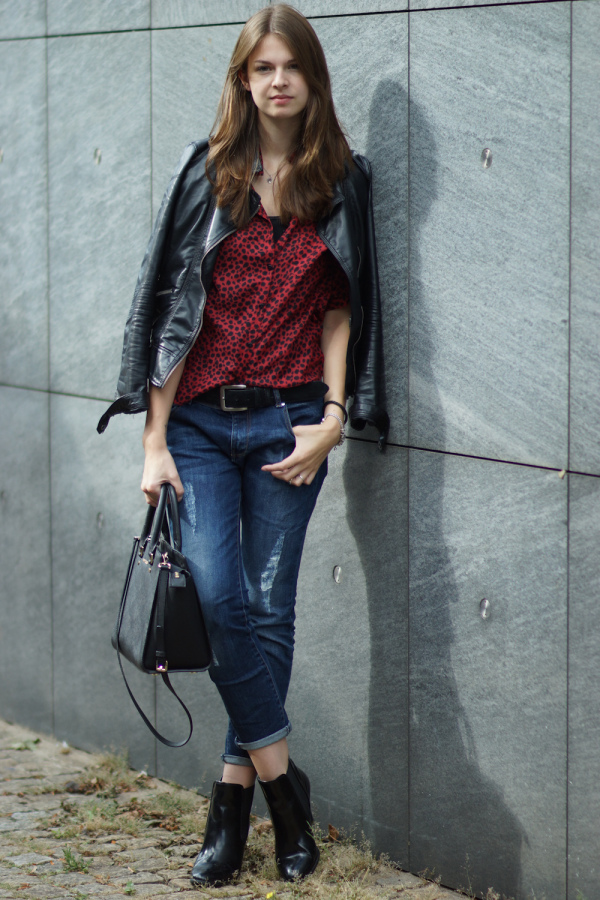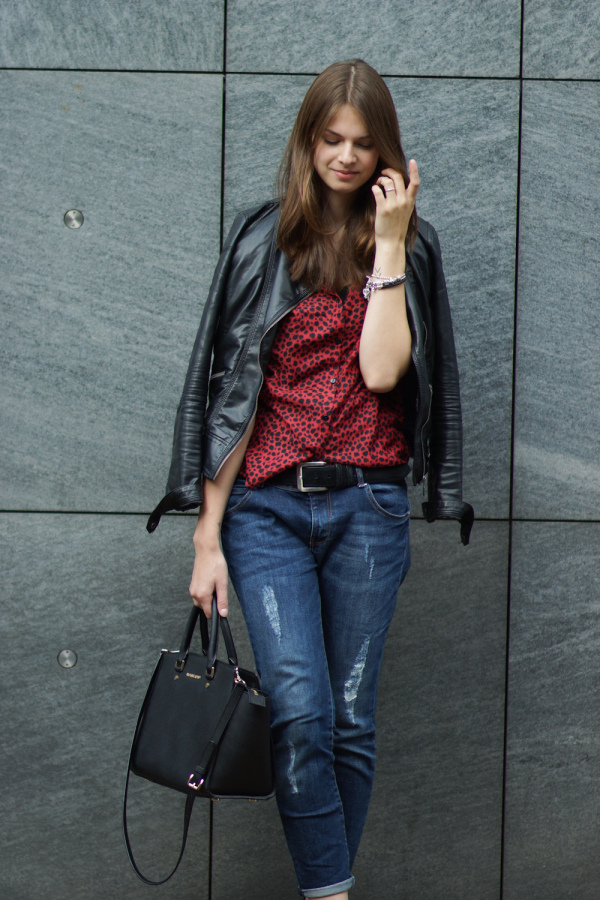 SHOP SIMILAR CLOTHES // LOOK-A-LIKE