It's already Saturday and time to share another outfit with you. During the last week I tried to share less outfits to give a bit variety to my "blog life". Do you want me to share new collections, style guides, shopping tips and similar topics more often? And what do you think about fashion book reviews? 🙂 Just let me know what you think. If you want to read more about stuff like this, just let me know and I'll see what I can do! 😉
Leo Scarf
Why this scarf is my favourite garment with leo print? There are several reasons:
1. It's pretty easy to combine, e.g. combine it with a total white or black outfit and there's nothing you can go wrong with.
2. I love the combination of the leo print with the red border.
3. Leo is one of the prints, which can look a bit tacky if you choose the wrong print and/ or combination.
Casual Outfit
I already told you that you can combine leo print with a total black and white look, if you want to be on the safe side. The other day I tried another combination, one that's a bit more colourful. What do you think about this casual outfit?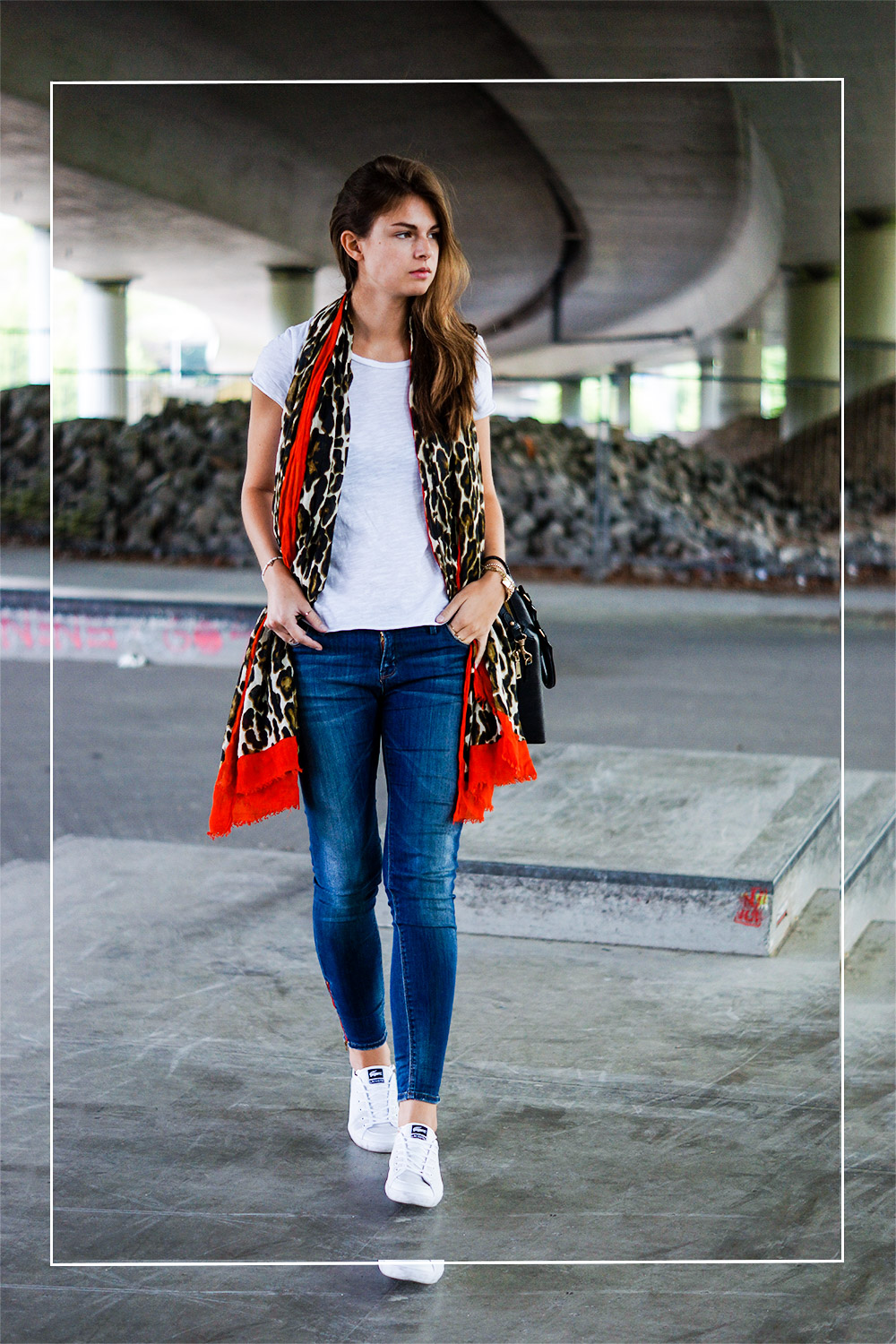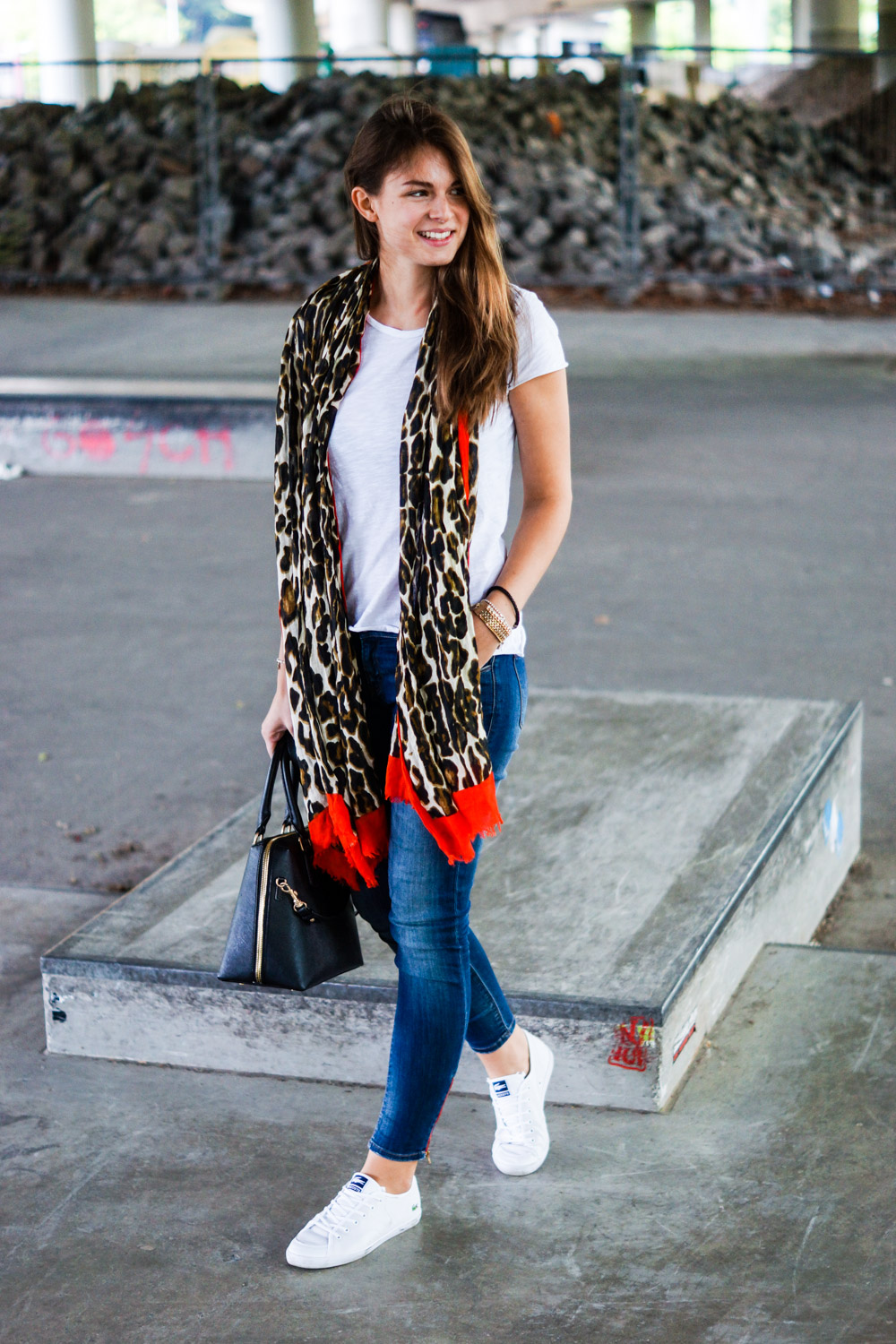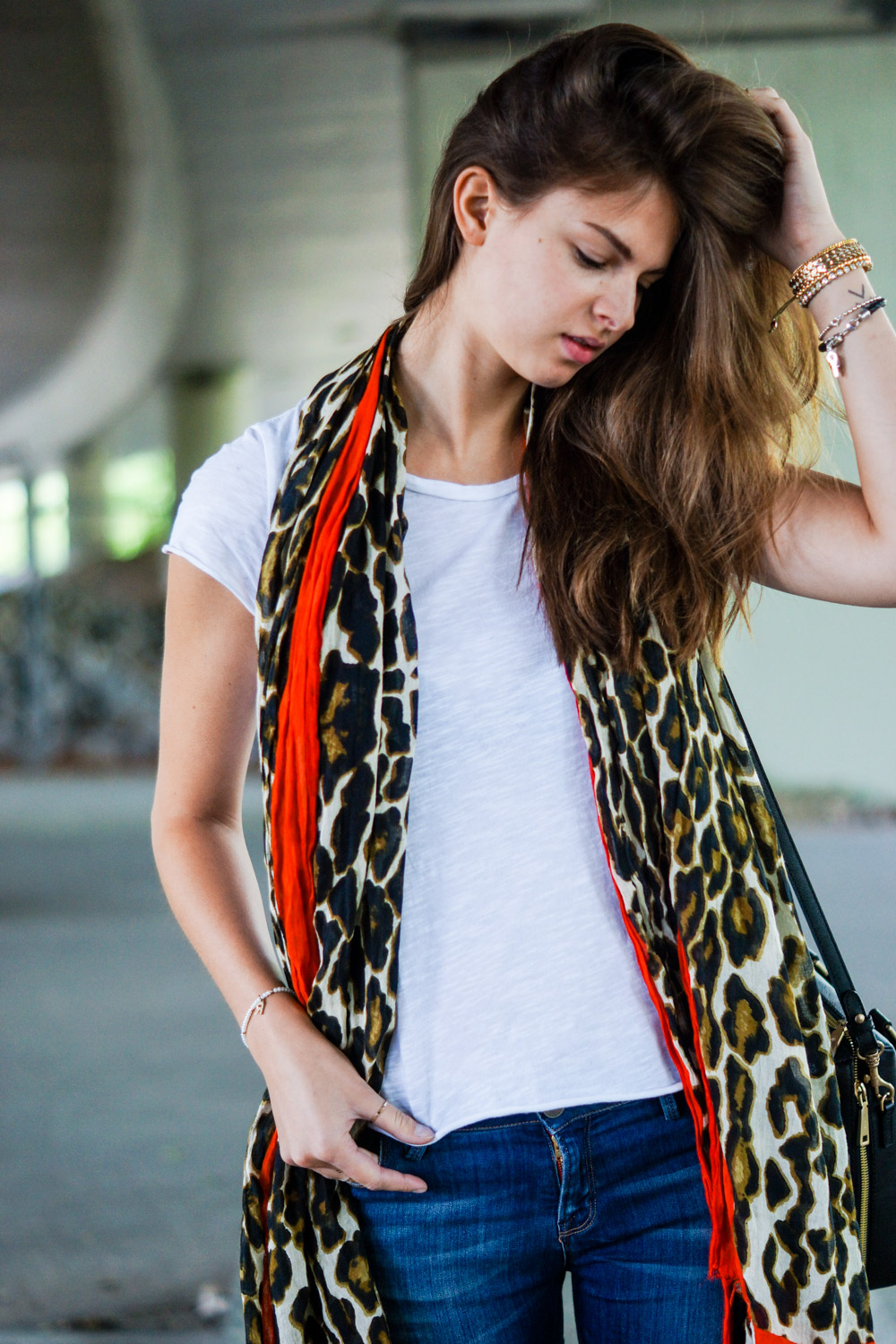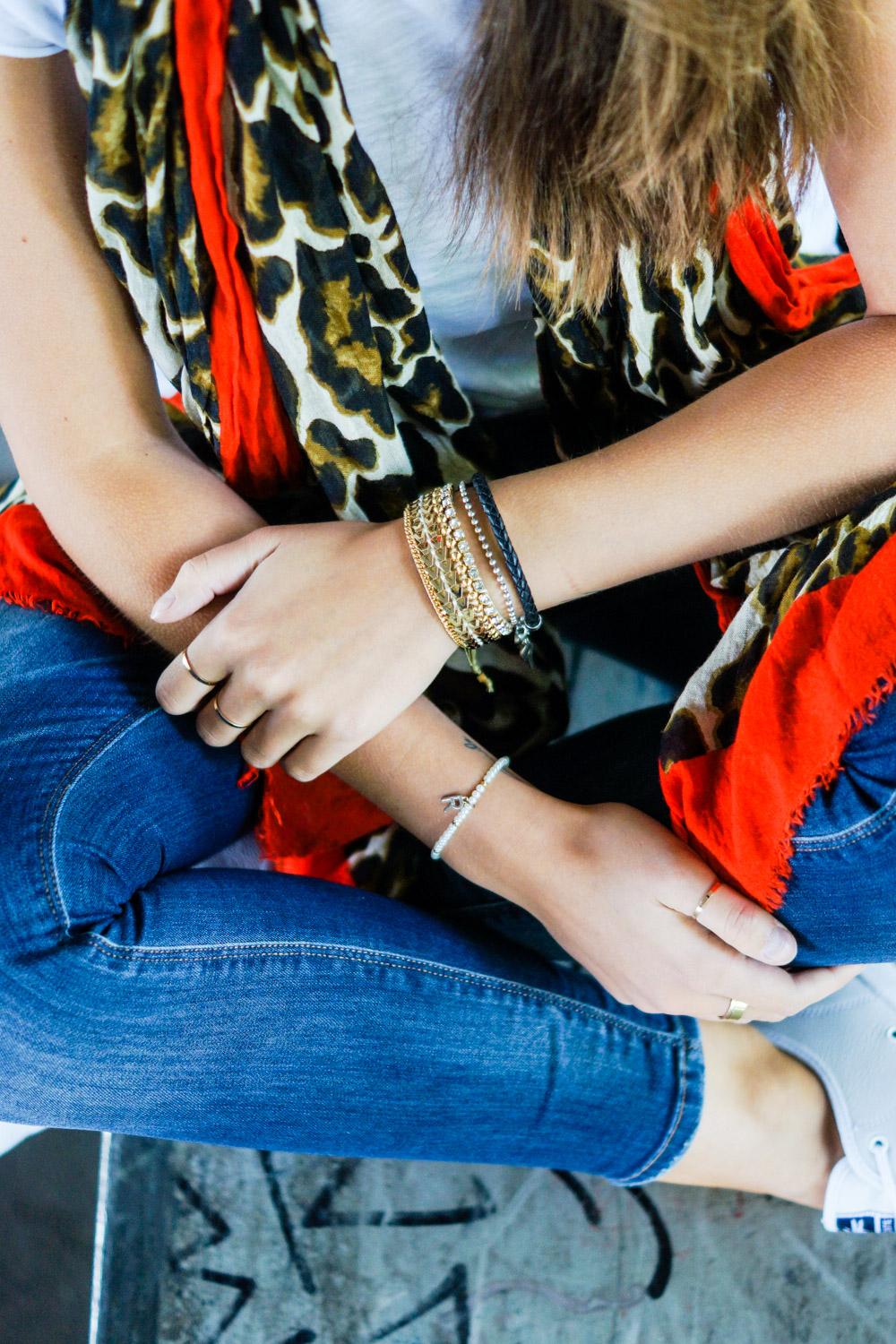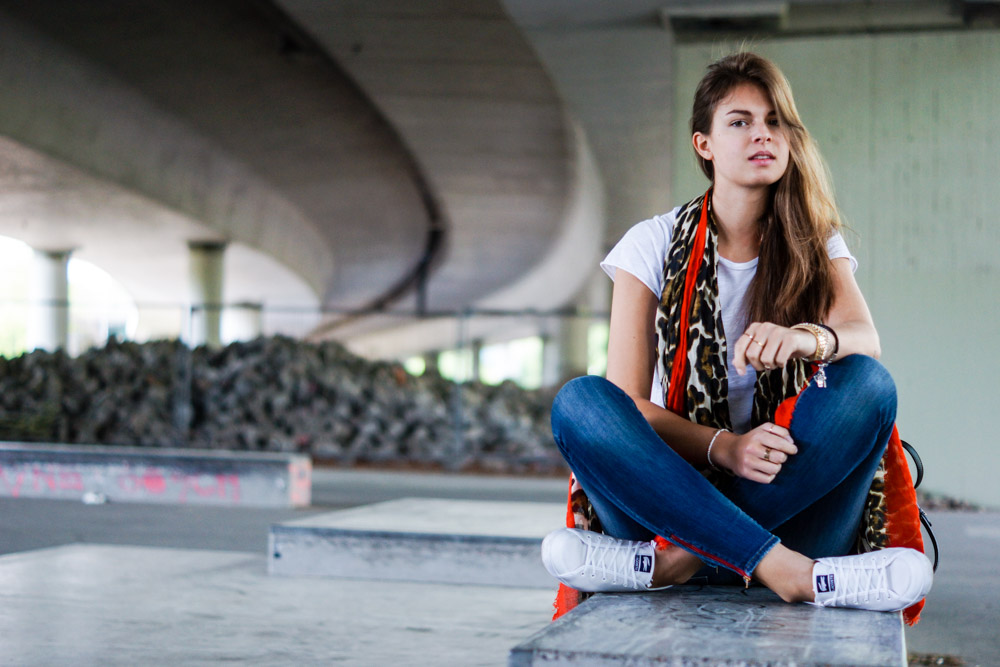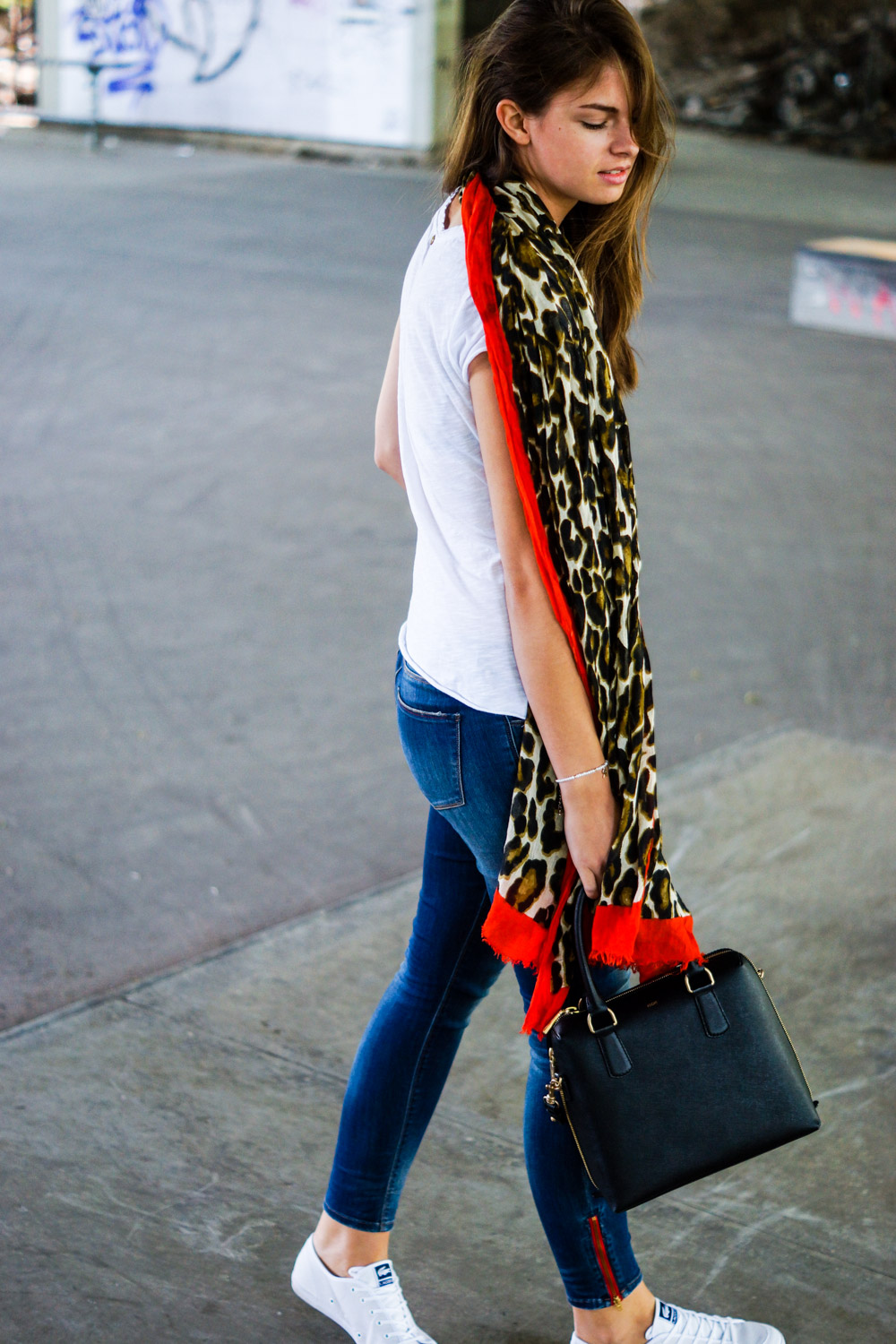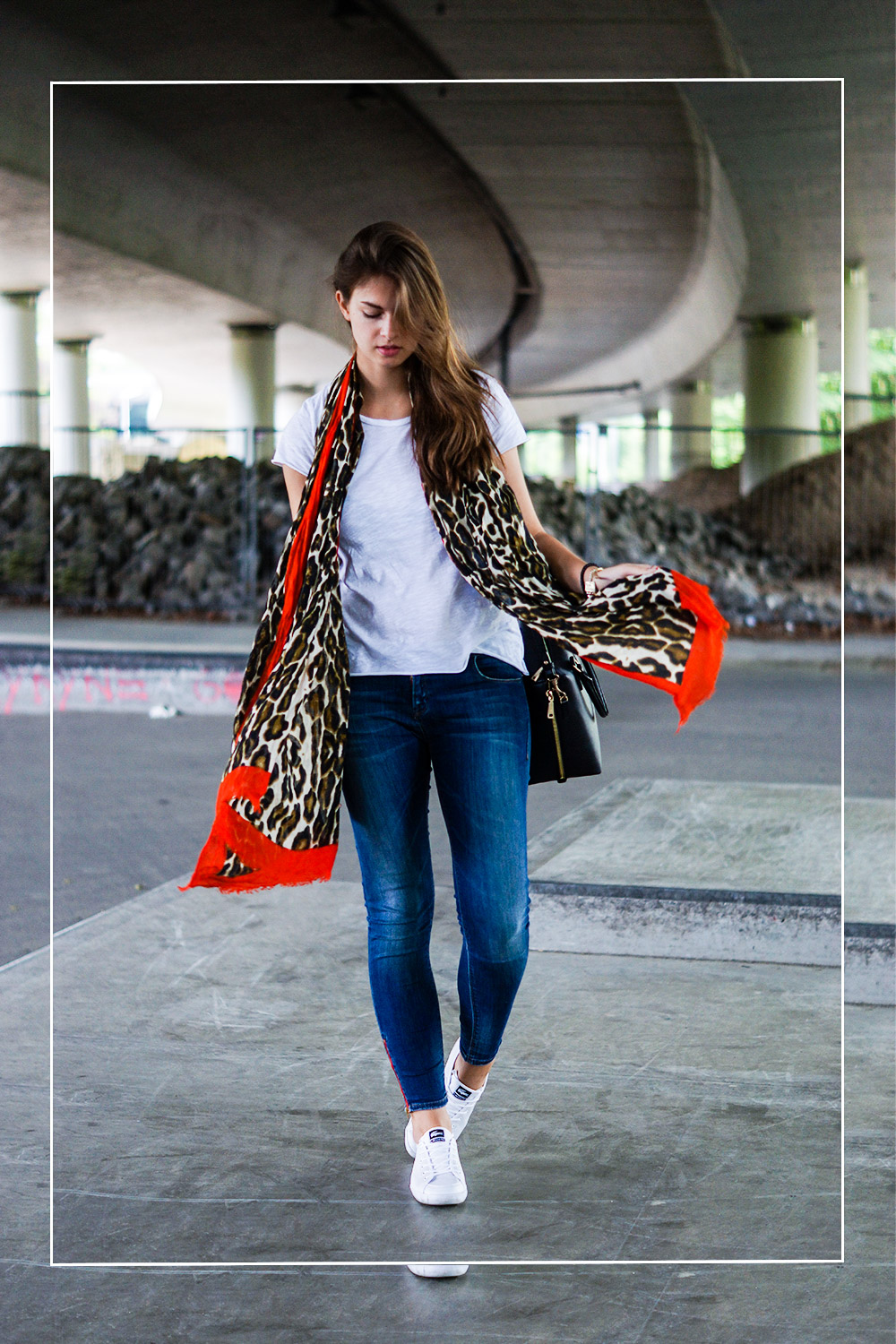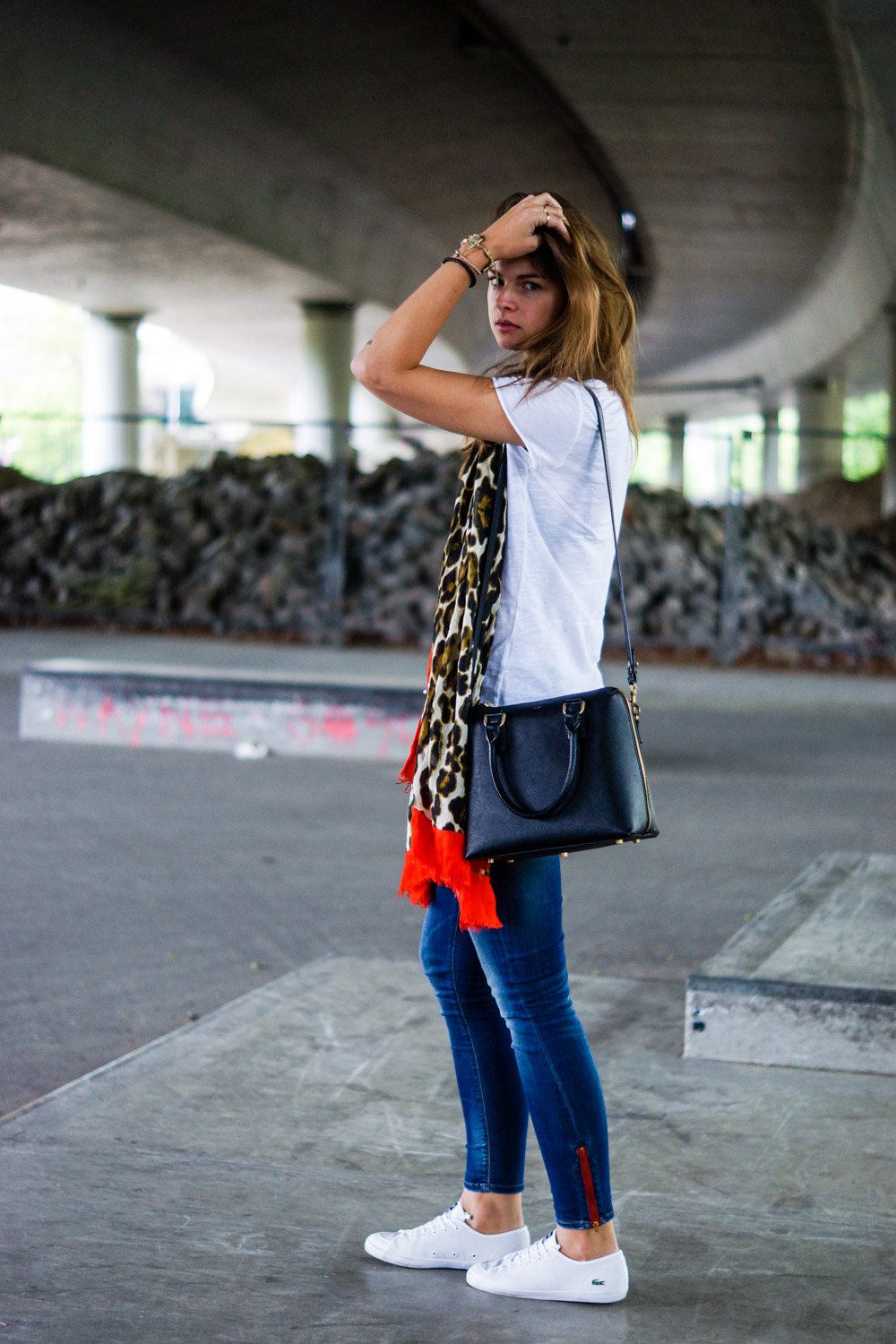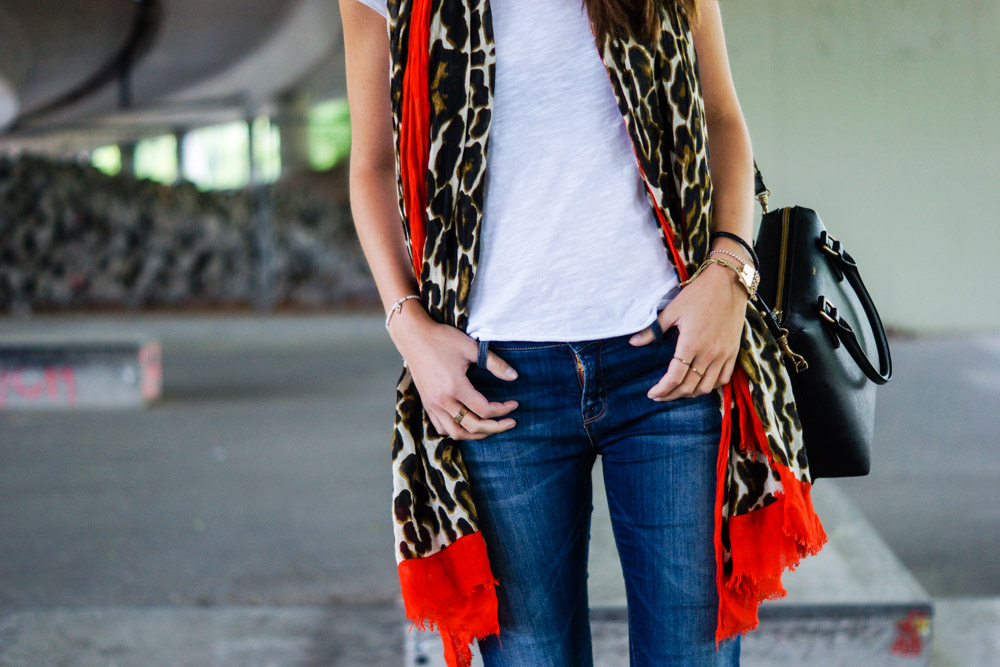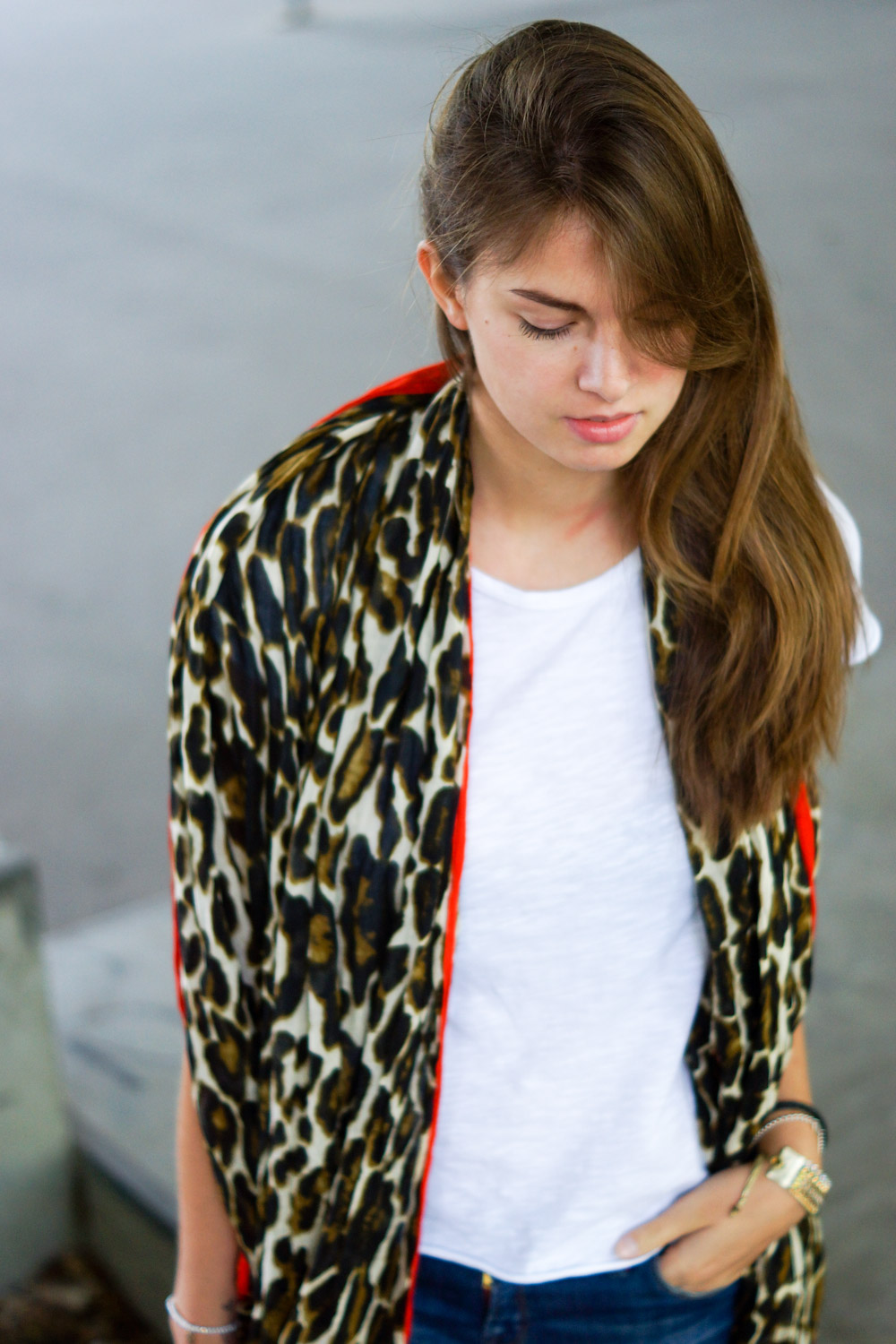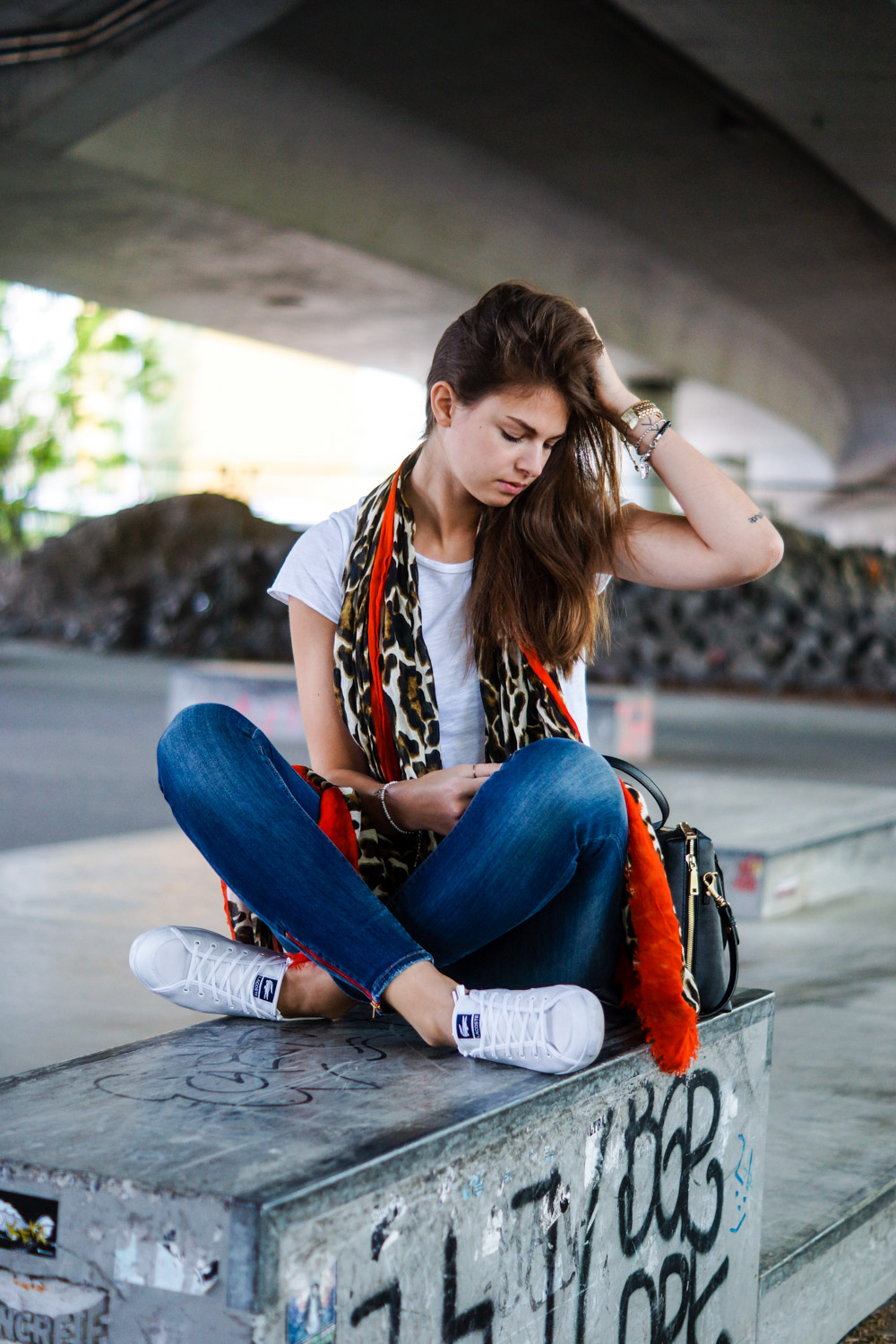 SHOP THE LOOK // SIMILAR CLOTHES