Let's start the new week and the new month with a new 4 Days 4 Ways serial. I know, it has been a loooooong time without 4 Days 4 Ways serials, but last week we finally had the time to shoot it. Since the holiday season is just around the corner we decided that this serial will be all about sweatpants. Why? Because they're the best choice when it comes to travel outfits.
How to wear sweatpants in your everyday life
It doesn't matter, if you're travelling by bus, train, car or if you're flying to your holiday destination, you always have to spend a while in a small place and usually it is pretty uncomfortable, isn't it? That's why I always prefer wearing sweatpants when I'm travelling.
For this first 4 Days 4 Ways outfit I combined my sweatpants from Sweet Pants with a simple white top, one of my denim shirts and Birkenstock Arizona. It's a comfortable look all through. I added the statement necklace I bought in Sydney for a chic touch as well as my StilGut bag, because I always need a big bag to carry all my stuff during a flight or roadtrip.
What do you think about this 4 Days 4 Ways serial and do you like the first outfit? Have a great start into this new week and let me know what you think! 🙂 xx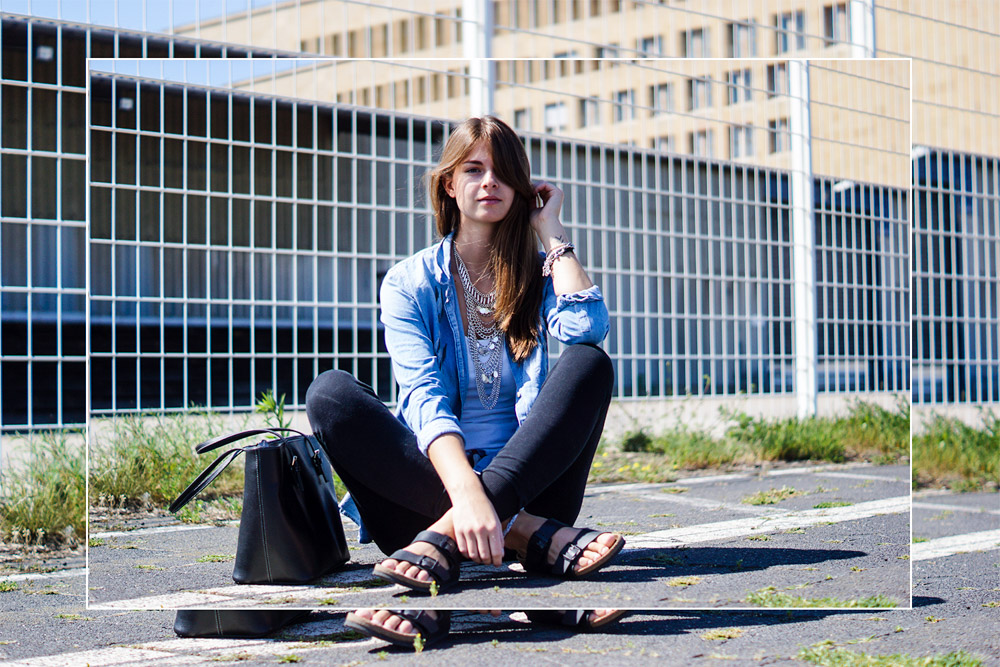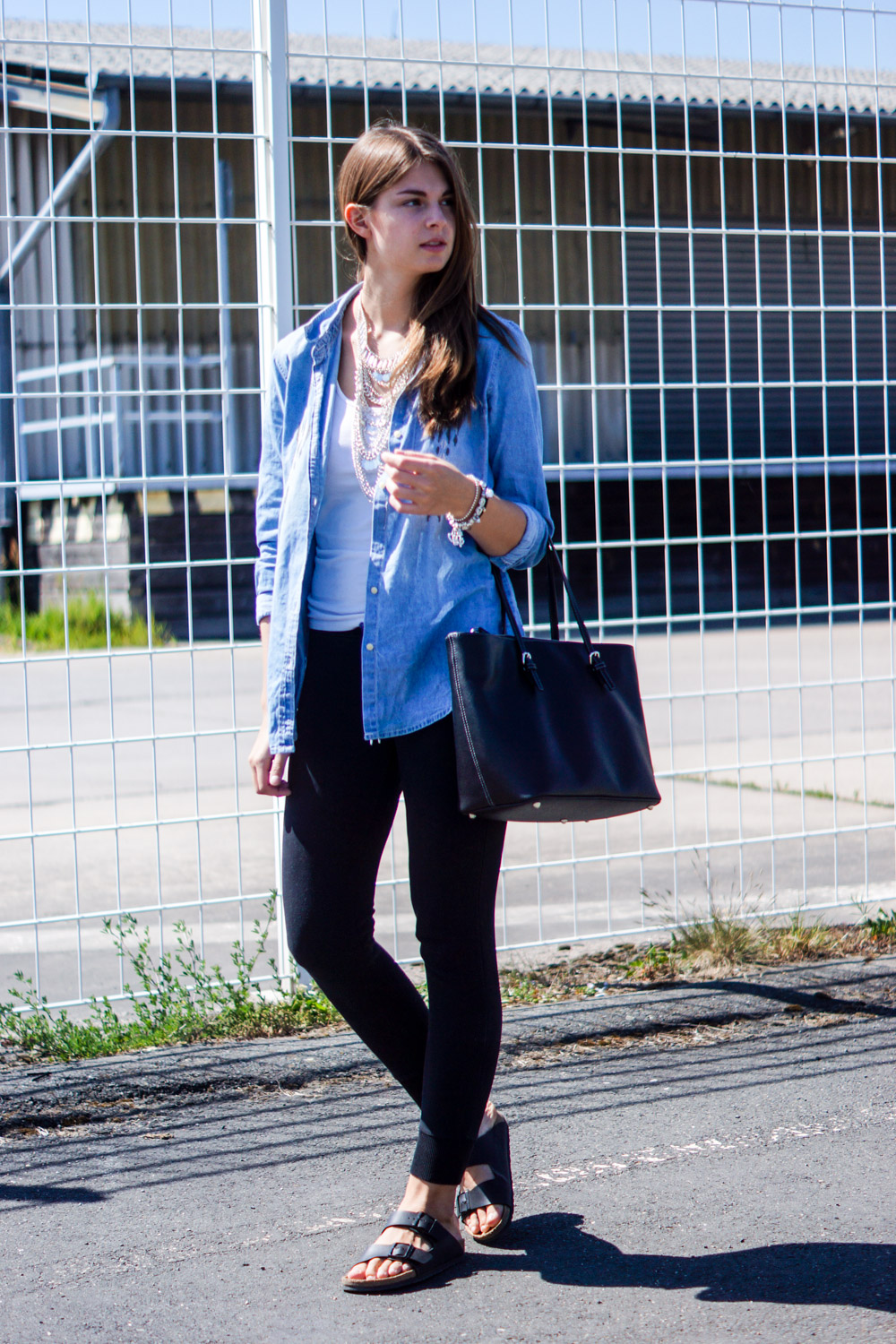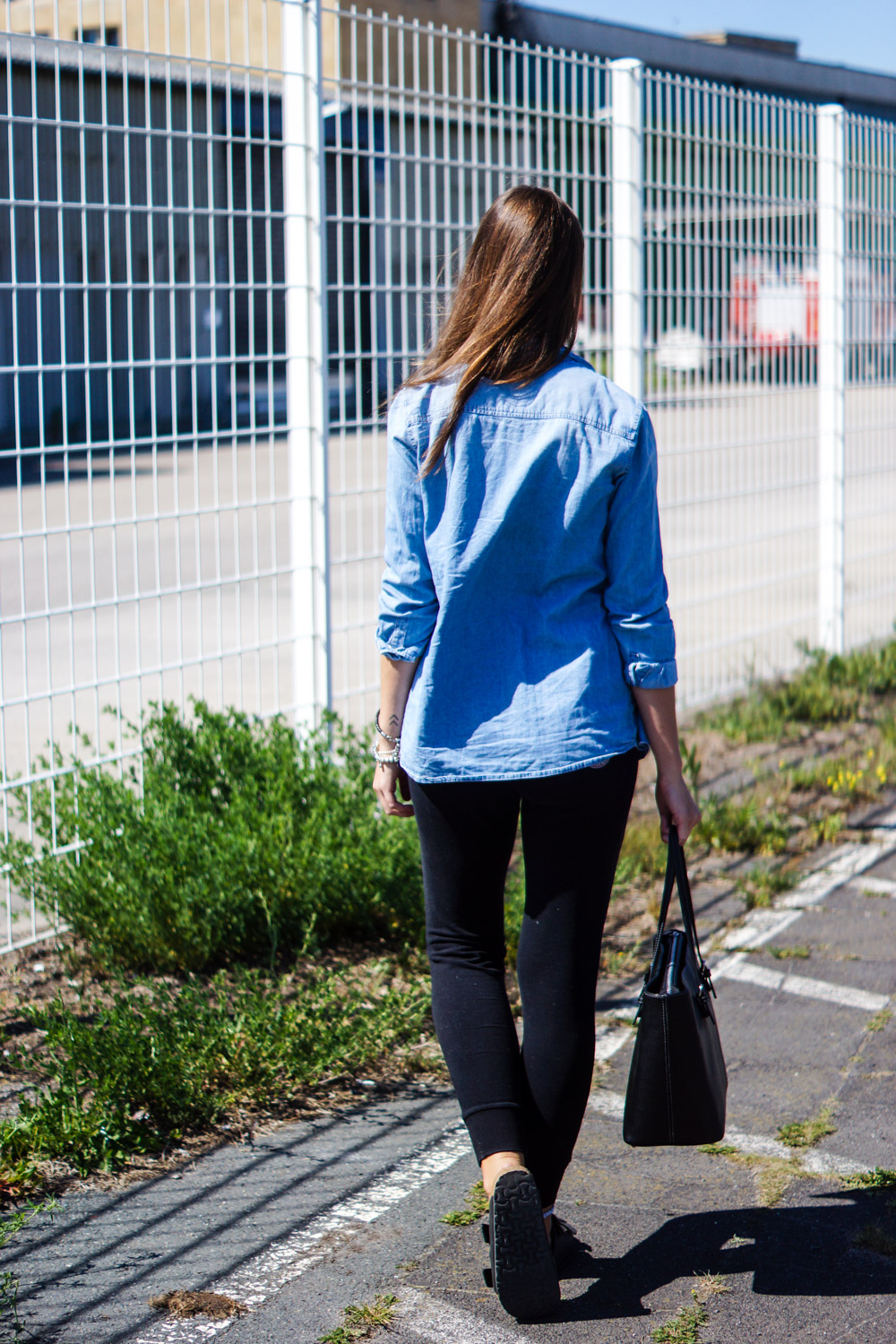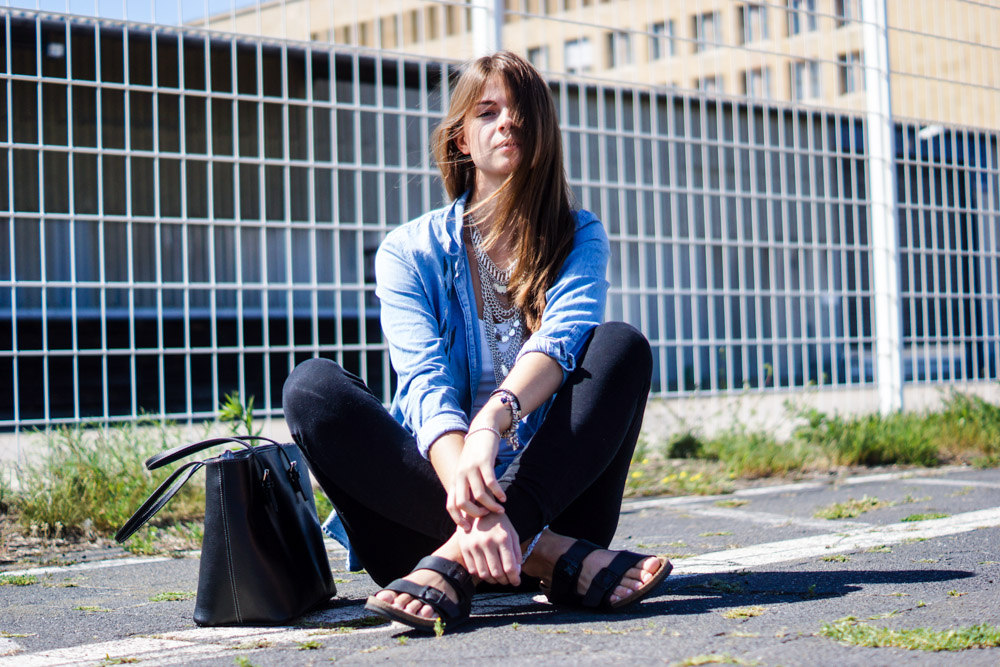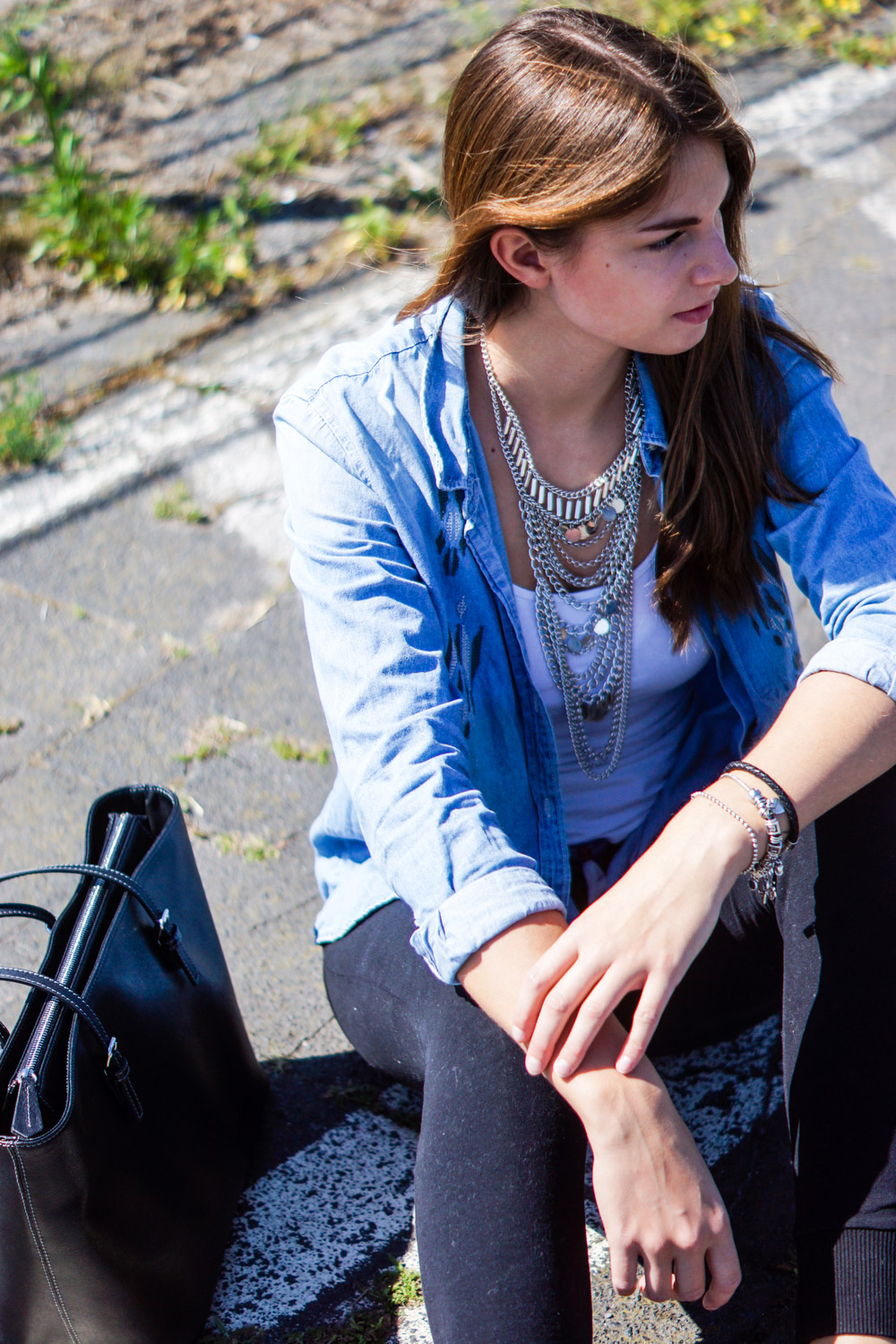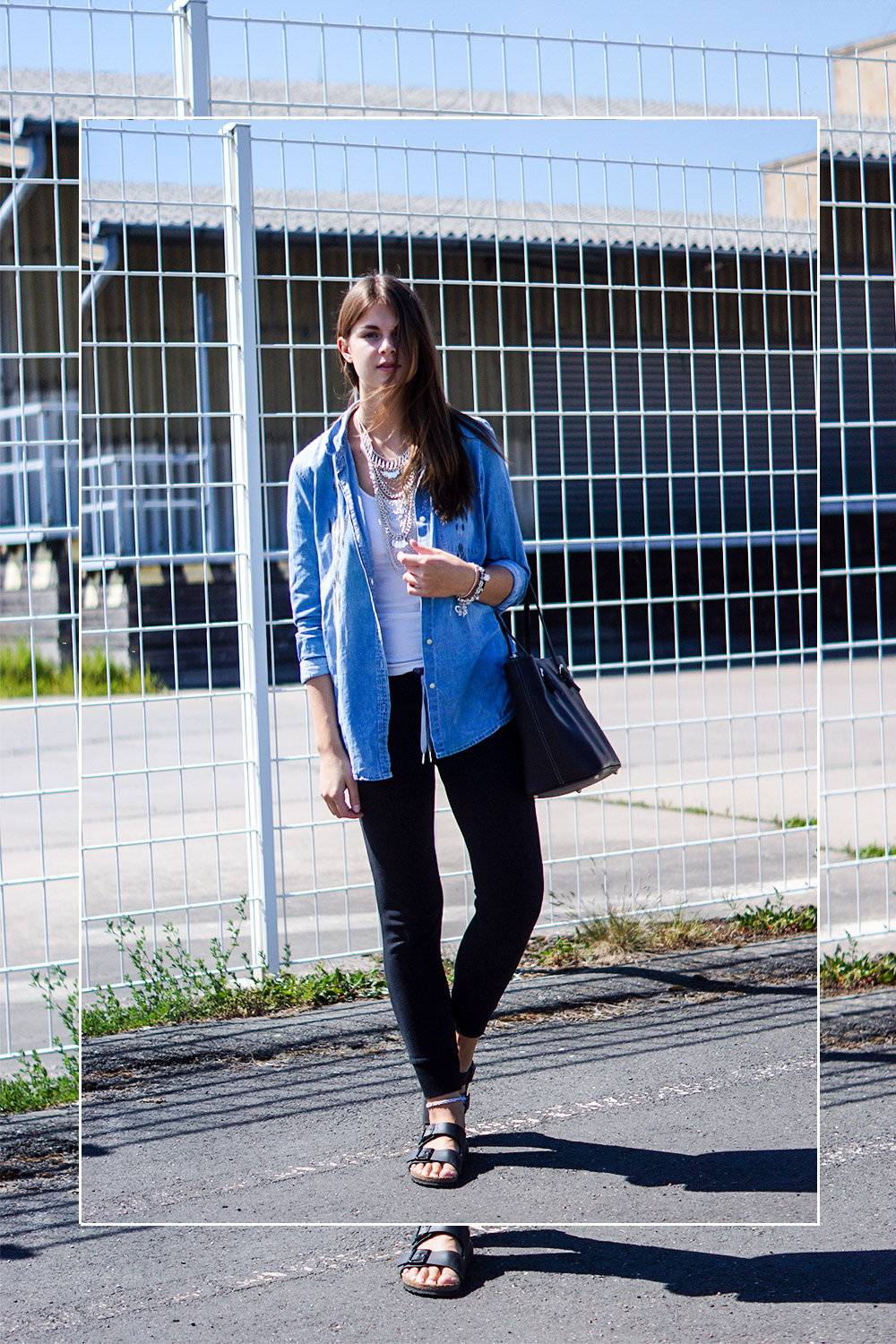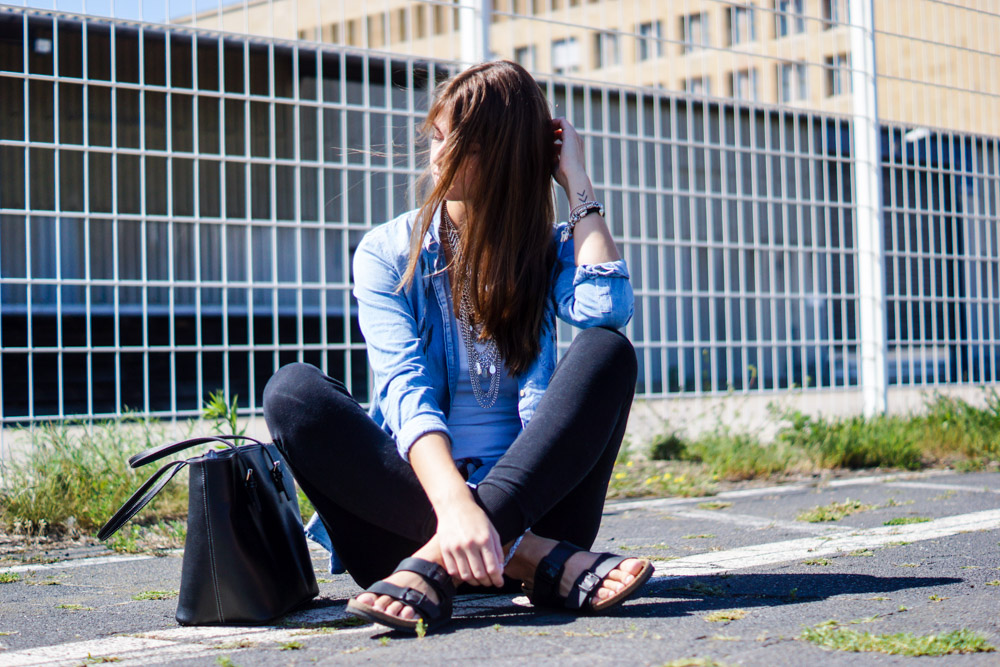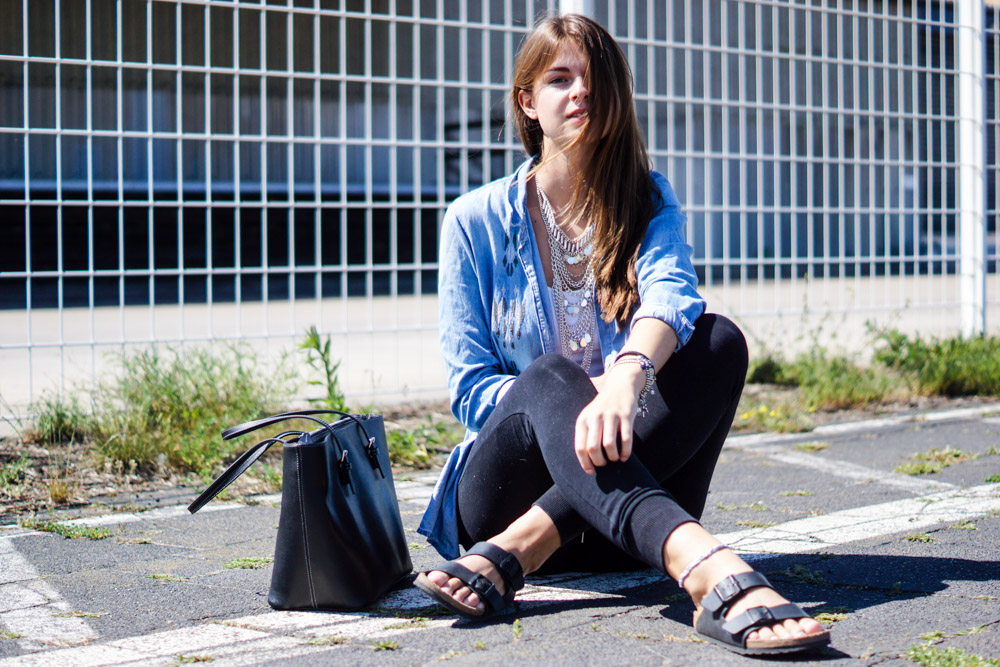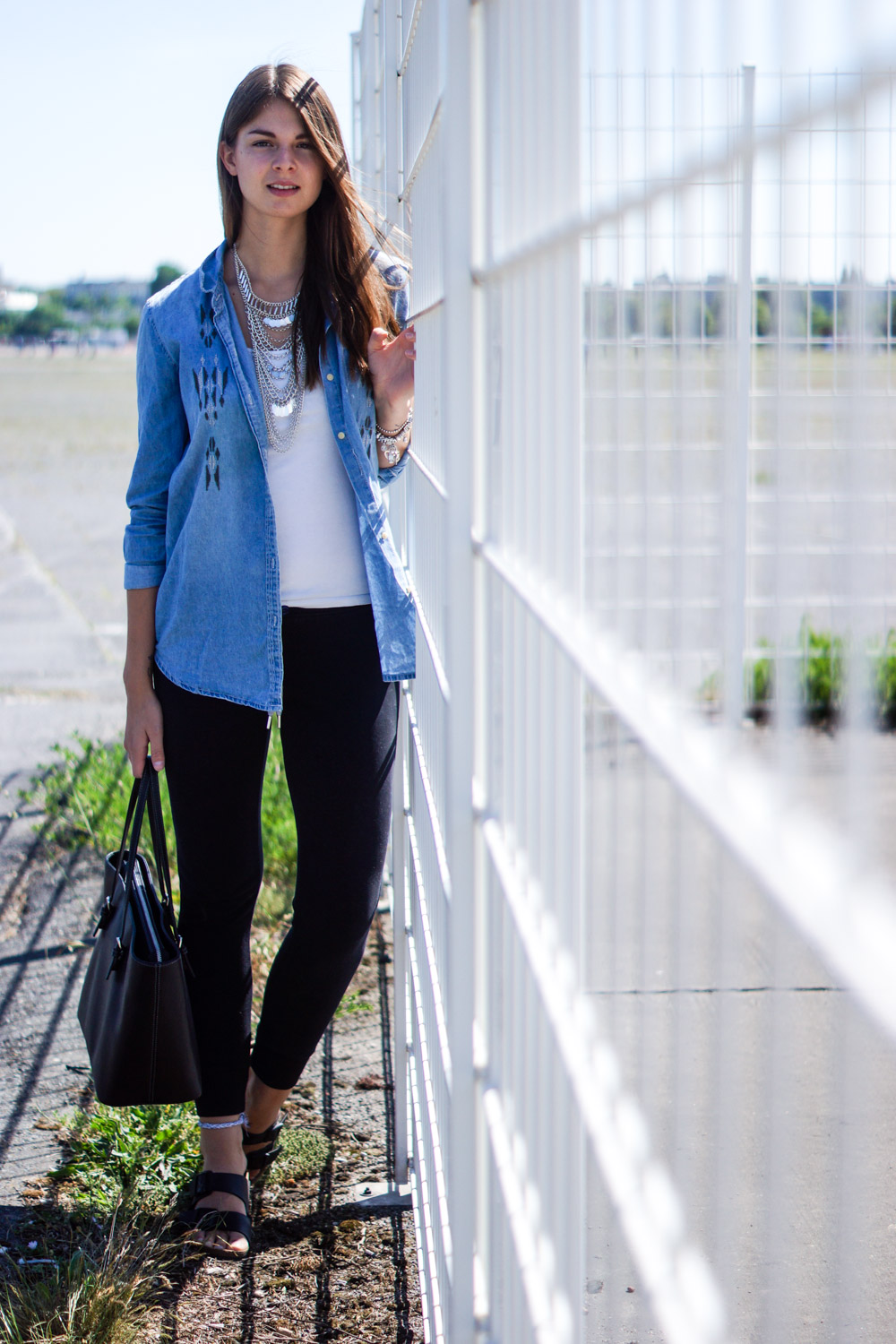 SHOP THE LOOK // SIMILAR CLOTHES