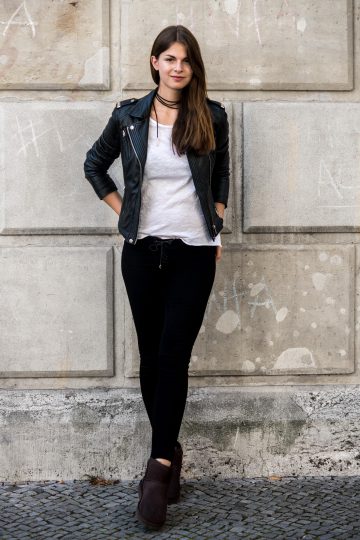 Happy Wednesday everyone! I hope you've had an amazing week so far. Mine has been quite busy, but I should get used to it because that's what it'll be like for at least the next three weeks x) But it's always better to have something to do than sitting at home with nothing to do. But no matter how busy my weeks are, I will always share at least three to four posts a week. This week I'll probably manage to share five posts and three of them are outfit posts. I shared a business post on Monday, and today it's time for the first outfit post of this week.
Autumn and winter aren't my favourite seasons of the year, even so, there are things I like about this season. I like to cuddle in cosy blankets, to drink tea and hot chocolate, to watch movies all day long and, of course, to wear all the clothes I can't wear in spring and summer. One of these clothes are my UGG boots. I know that a lot of people don't like them a lot. I've shared several outfits wearing UGG boots on the blog, and every time people tell me that they don't like them. But as I mentioned before, it's all about the outfit combination you choose. I said it many times, and I always try to get more creative myself and to combine outfits that don't look too comfortable in combination with my UGGs. Here's the outfit I created the other day:
Leather Jacket and UGG Boots
Most people associate winter with UGG boots, but they're originally made for the beach. Surfer used to wear them after a surf session in summer, so they're not only made for winter season. I love to wear my UGG Boots all year round because they're super comfortable, I can wear them without socks, and they're quickly put on. I usually wear them when I'm going walkies with Jimmy, and I only wear them all day long in autumn in winter. I always have cold feet in this season, therefore UGG boots are the best way to stay warm. Additionally, I think they're very stylish when you combine them right. The other day I decided to combine them with black jeans, a white shirt and my favourite leather jacket – an outfit combination most of you probably wouldn't think of when creating an outfit around UGG boots.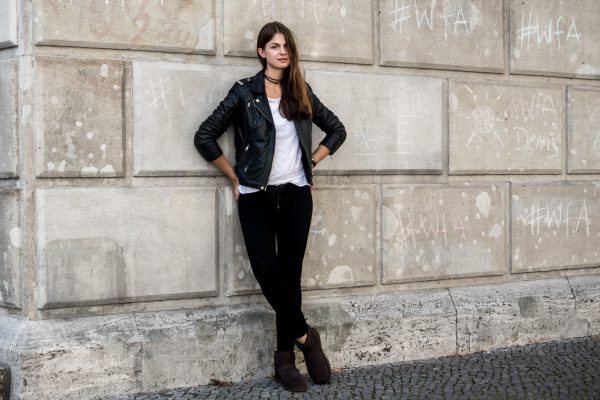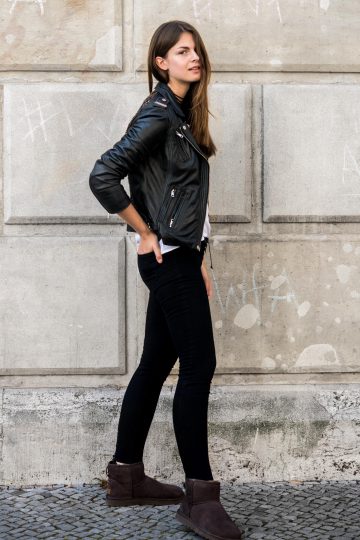 I love the contrast between the boots and the leather jacket; that's why I opted for this kind of look. It's the perfect everyday outfit, no matter if you're spending the day at the office, in the city running errands or together with friends. You can easily walk for hours and get a lot of things done, and the shoes will carry you around without any problems. At the same time, you look chic enough to eat somewhere outside or to meet with friends.
By the way, I got the UGG Classic Mini in Chocolate, but I also love the colours Chestnut as well as Grey. Chestnut is the only colour I've wanted for years know, but I still don't have a pair of UGGs in this colour. Right now I have these Classic Mini in Chocolate, a pair of Classic Minis in Black and a pair of Classic Short UGG Boots in Grey. You see, I like these shoes a lot.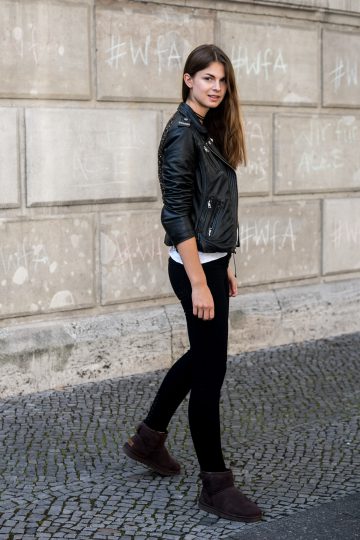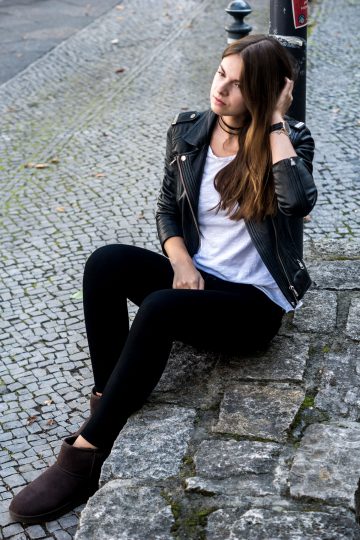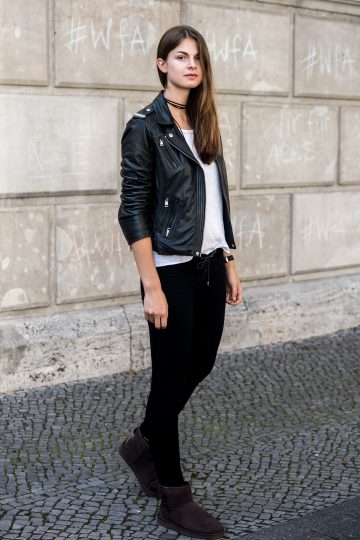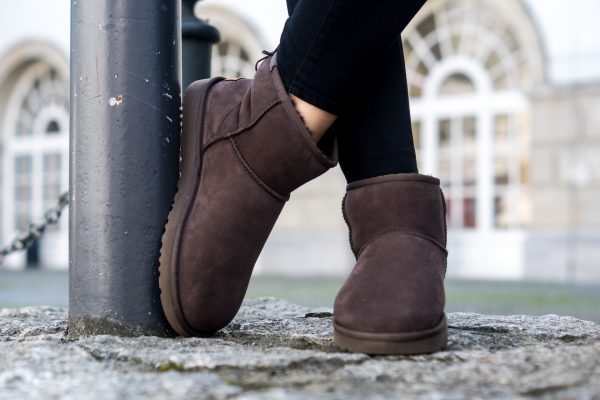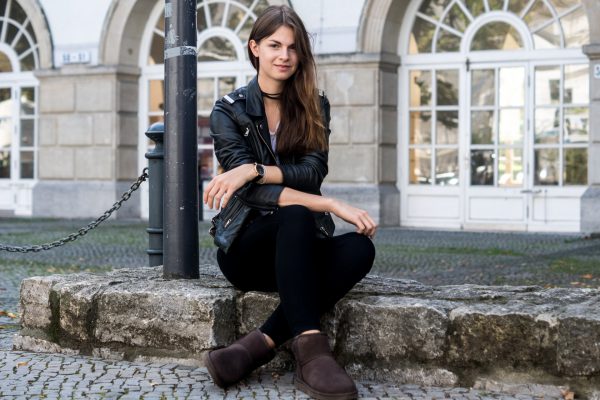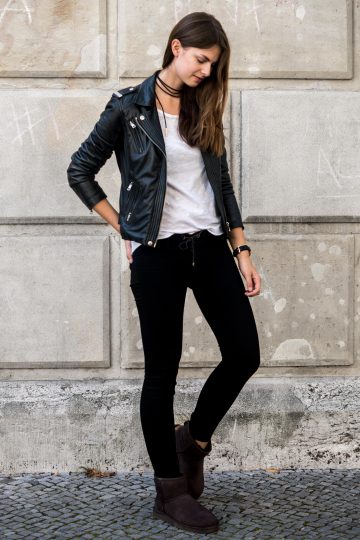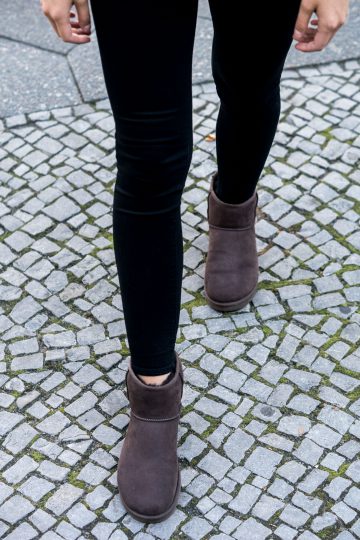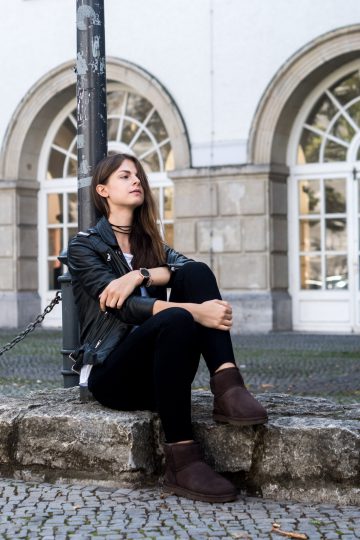 In friendly cooperation with UGG Australia