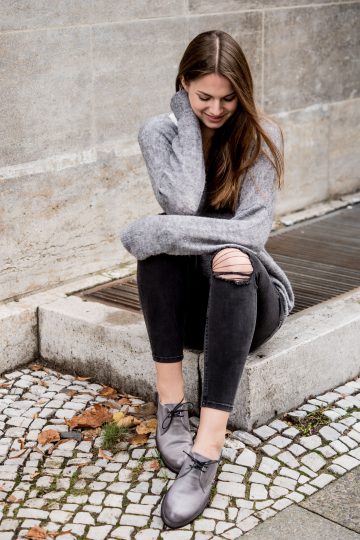 It's been a while since I published my last Business Post on the blog. I just didn't know what to write about and had other content I wanted to focus on. I wanted to focus on outfit posts for a while and tried to share at least four outfits a week. Sometimes I shared even five outfits. Of course, there are seven days a week to share content, but I didn't want to stress myself and write a blog post for every single day of the week. Especially, because Saturday is the day the fewest of you visit the blog. That's why I only share five to six posts a week; so much for that.
Everybody has bad days in autumn and winter
Since the weather has been awful the past weeks, we couldn't take new outfit pictures as often as we need to to share four to five outfits a week. And that's the reason why I decided to start with writing business posts again 😉 So maybe you'll get to read a new one every Monday from now on again. Today I want to write down some tips; that will help you to feel better when you're having a bad day. Autumn and winter are a tough time for all of us. The sun barely shines, it's dark and rainy outside, and this makes an impact on our mood. In autumn and winter, we're more often in a bad mood than we are in spring and summer. But even when it's not sunny and warm outside, there are still so many reasons to be happy. And even when you can't find a reason to be happy, here are some things you can do to feel better when you're having a bad day:
Things to do when you're having a bad day
Sometimes it helps to go outside and get some fresh air. You could go for a walk or even a run.
When you're doing something that causes a bad mood, stop for a minute. Take a break and do something else.
Listening to positive music always helps. If you want to bring it to another level, you could also sing and dance.
When music doesn't help, watch a funny movie or show. If you don't have that much time, go to Youtube und watch some funny movies instead.
Reading inspirational quotes, books or blogs could also help, so give it a try.
If you like to do something instead of just watching, listening or reading, you could do something creative such as drawing, writing or baking. I often bake something when I'm in a bad mood because I love to eat.
If nothing helps, call a friend and talk about what's wrong. Or call a friend and talk about something fun and positive to be distracted.
You could also plan something fun, something you can look forward to.
The last two tips are about pampering you. Take a relaxing bath, get a massage or pedicure – just to name a few.
Go shopping, because shopping always helps. You don't need to buy a lot or expensive stuff. Sometimes it's enough when you just buy yourself some beautiful flowers.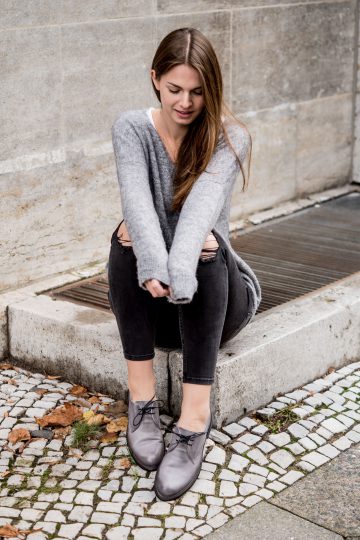 I hope these tips give you an idea of how to feel better when you're having a bad day. These are only a few thing you can do when you're in a bad mood. There are so much more. That's why I would like to know what you usually do, when you're having a bad day or when you're in a bad mood. Leave me a comment and let me know. xx