Guys, I'm so sorry for the lack of post. But as you already might know, I extended my stay at the surf camp, so I came back on Friday night and unfortunately I didn't have the time to update my blog. I'm so sorry, but I promise that there are a lot of posts waiting for you – including a post about my five days at the surf camp. 😉 Let's start with another outfit I wore before I left Sydney for a few days at 7 Mile Beach.
Kimono Outfit
I am a sucker for Kimonos! I love them for their light appeal and their ability to take a basic outfit and make it into something more, into something more special. The best thing is, that it is a one-size-fits all garment. The one I was wearing while we took those outfit pictures is size L, but it doesn't look like it, does it?
I don't know how many kimonos I bought and got during the last year, but I'm sure I have at least five different kimonos and the collection will definitely grow further 😉 To show you how easy it is to make a simple basic outfit into something special with a kimono only, I combined black shorts and a black cropped top with a kimono I bought a few days ago – that's it! What do you think about it?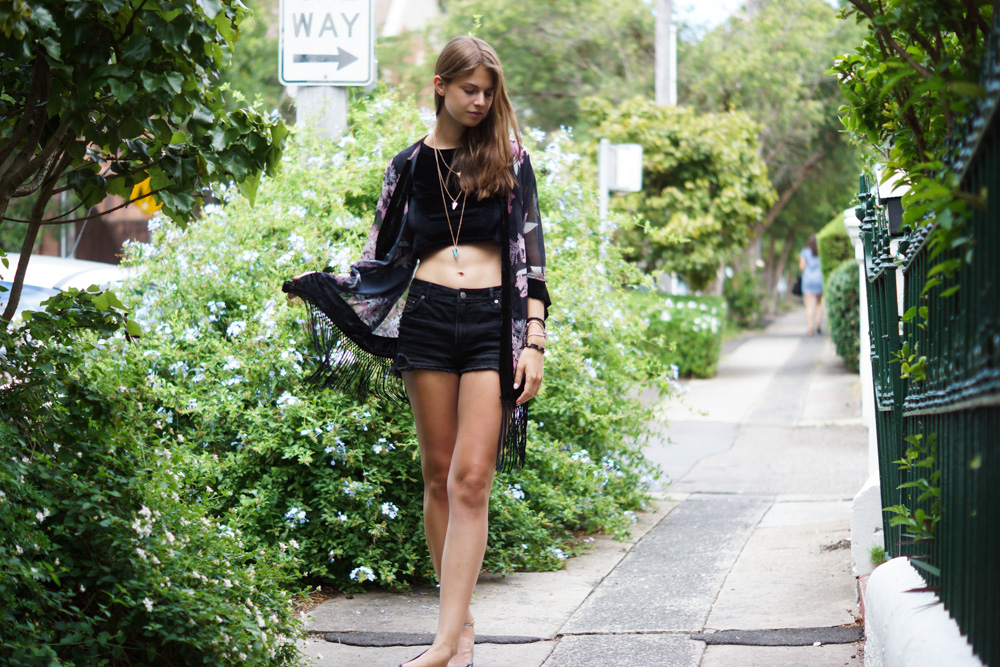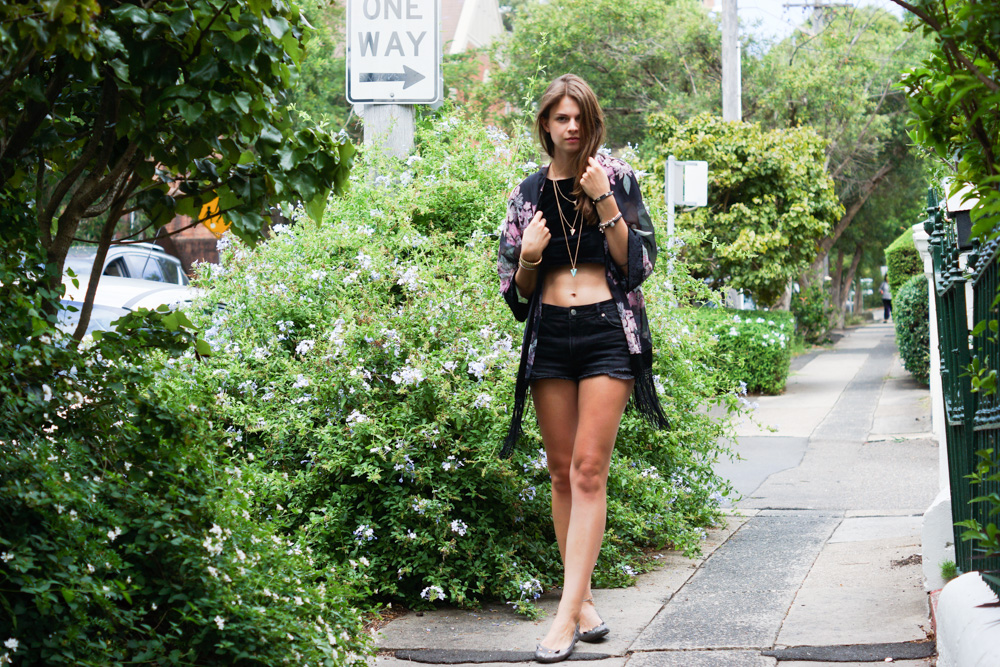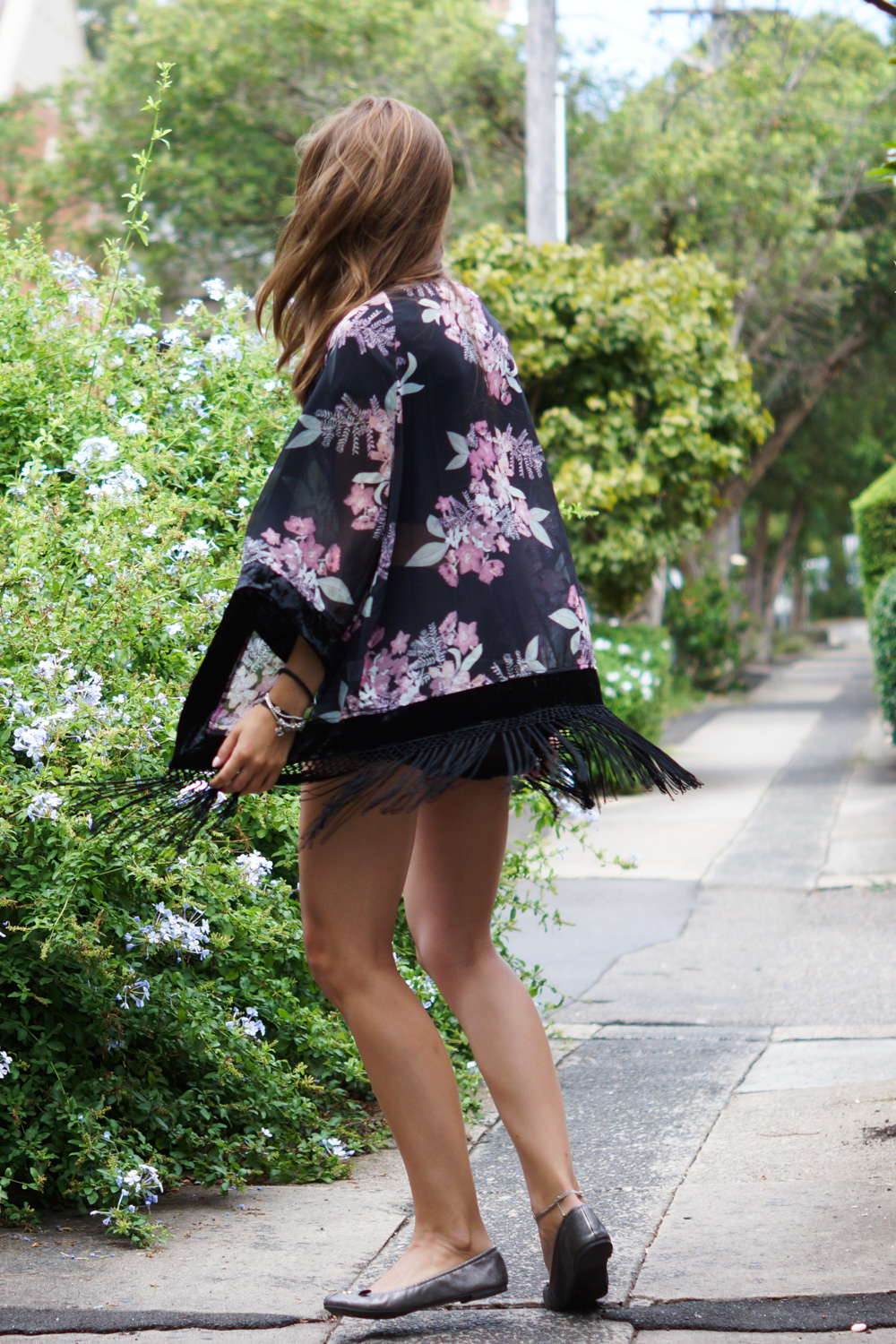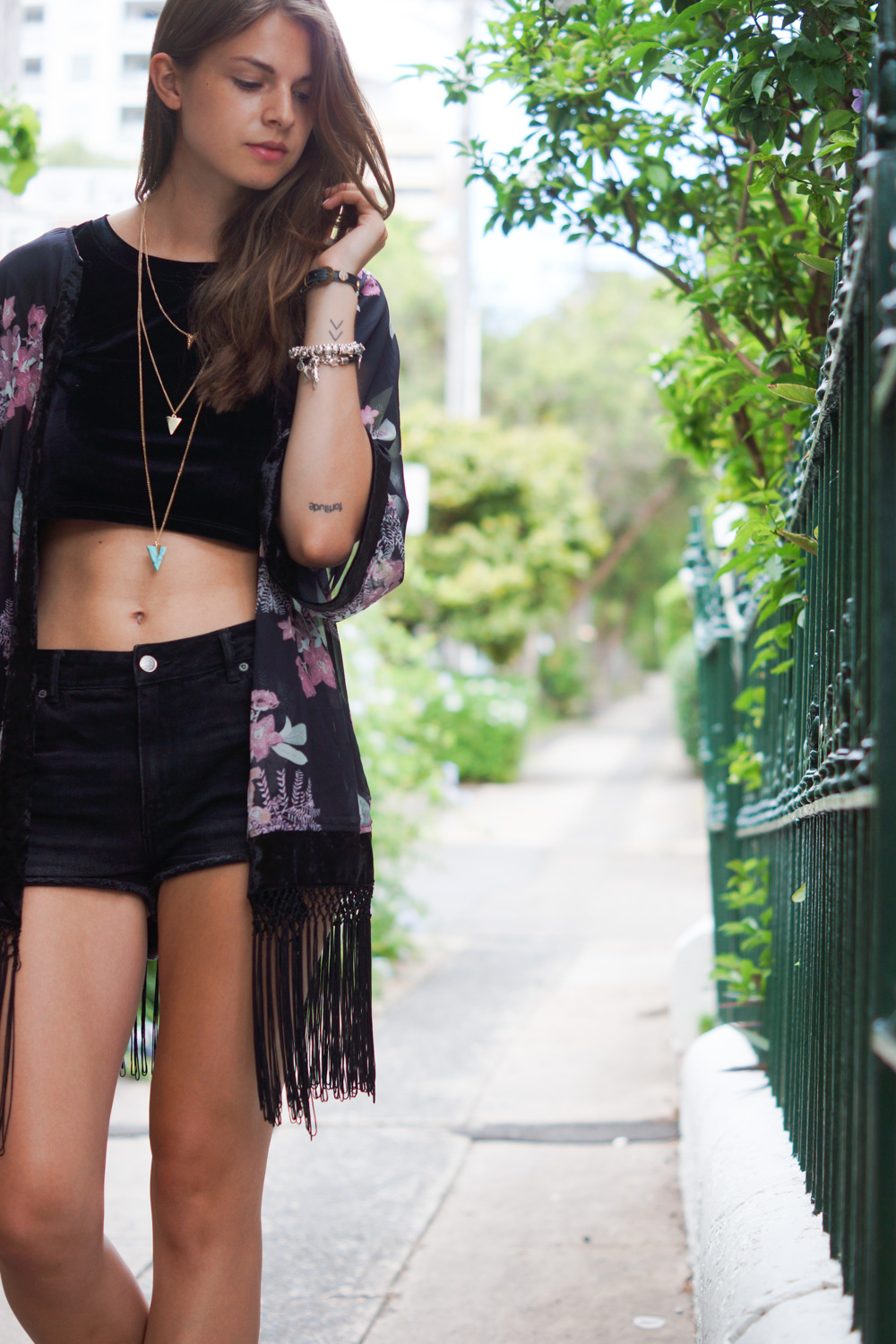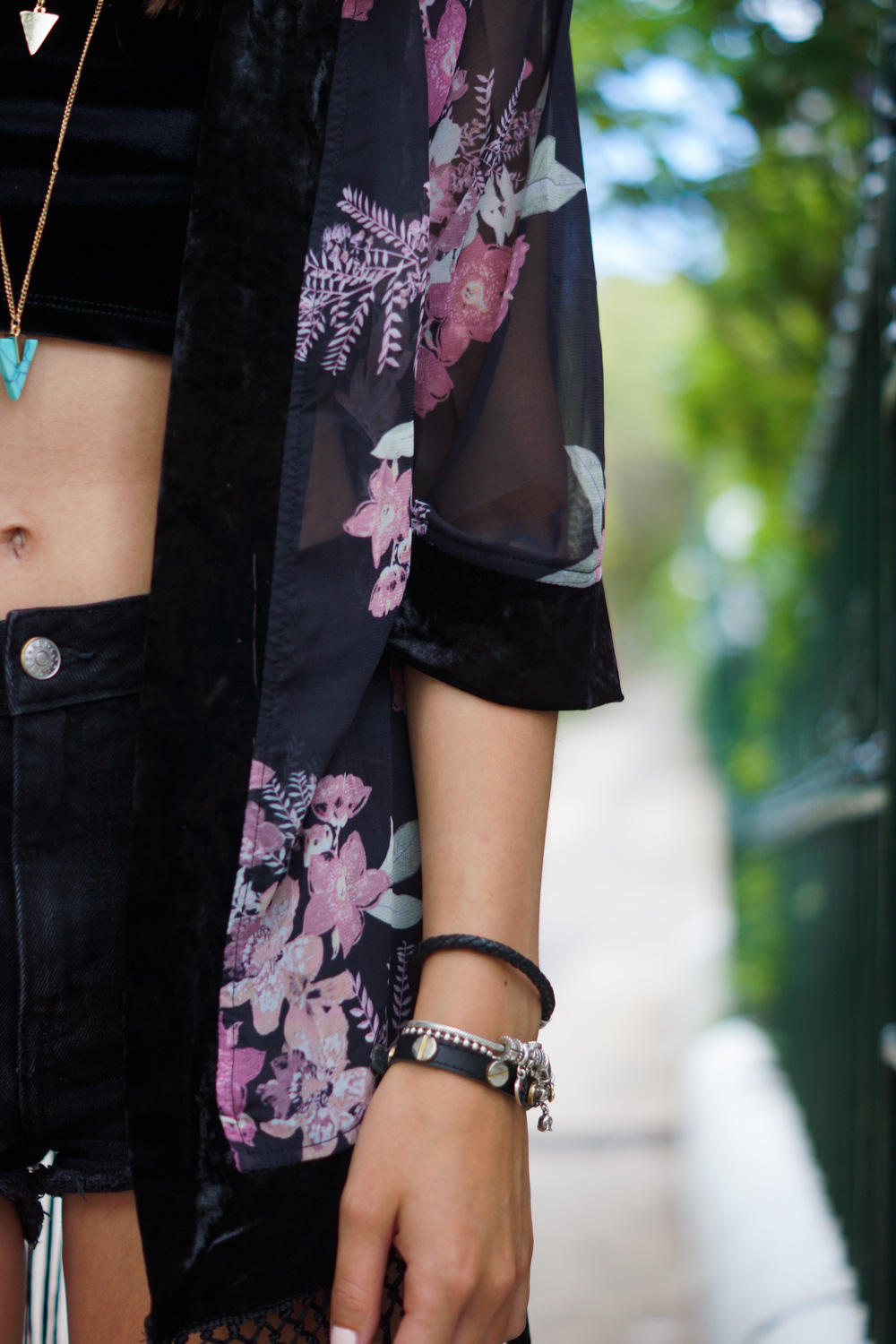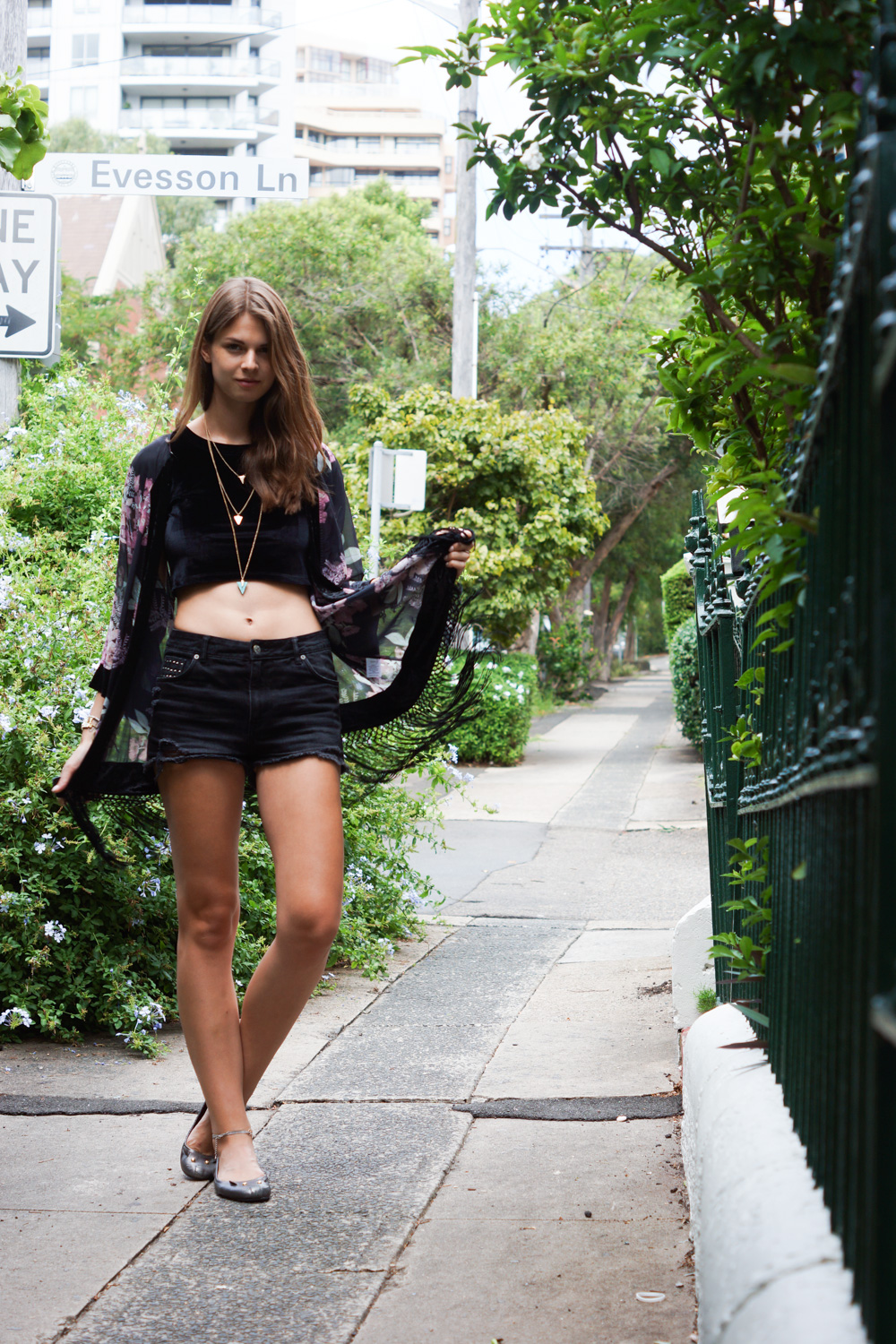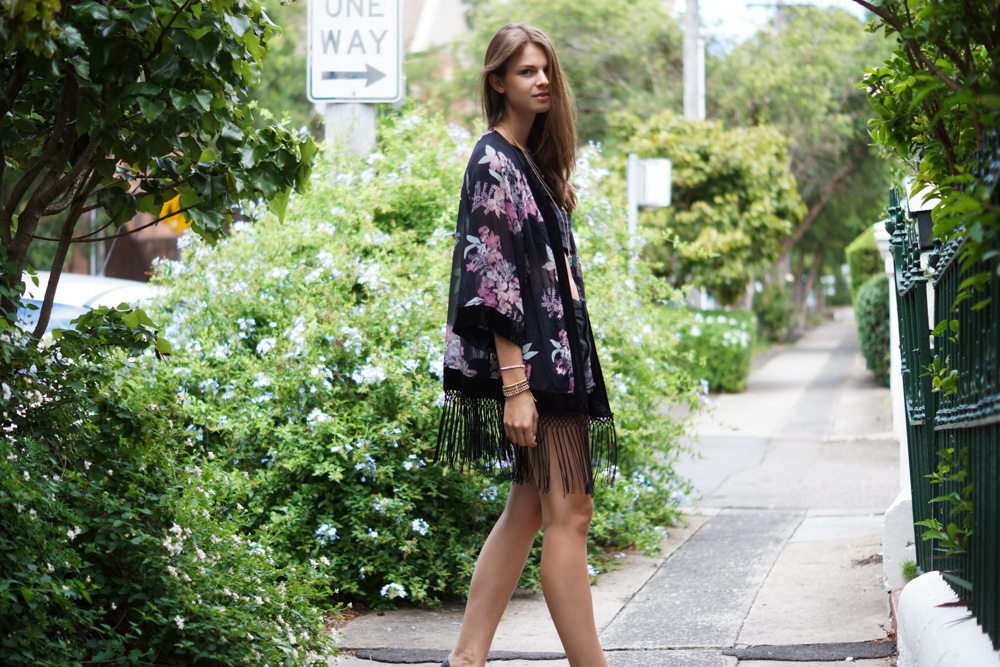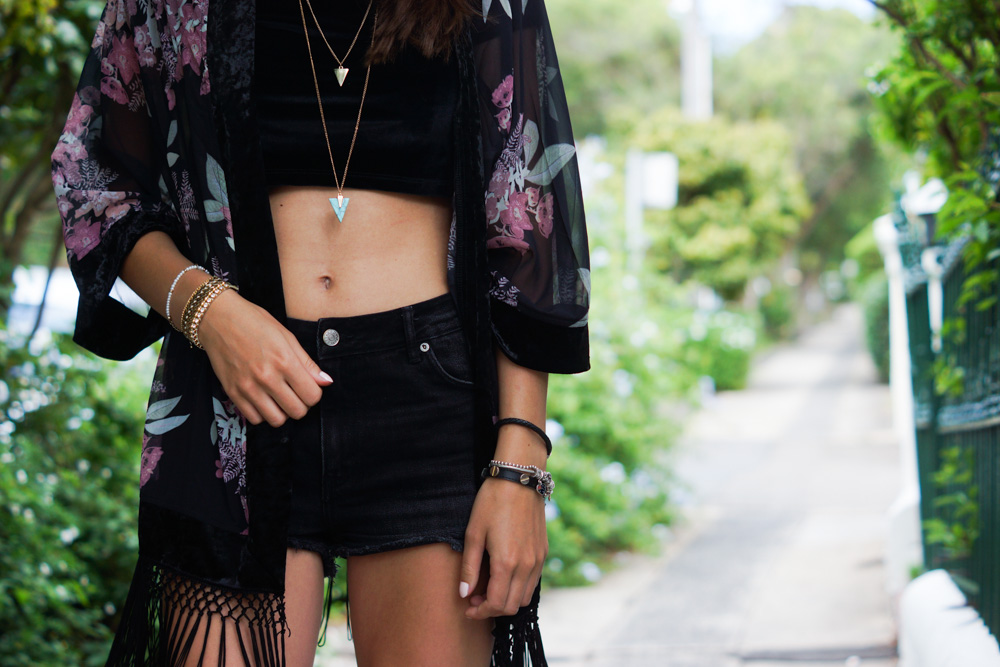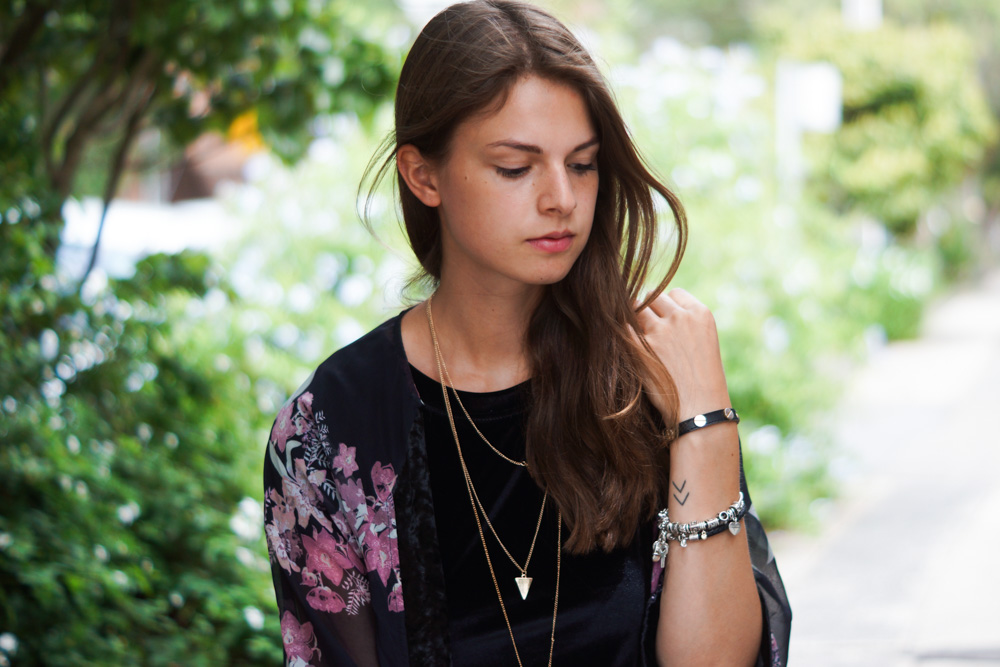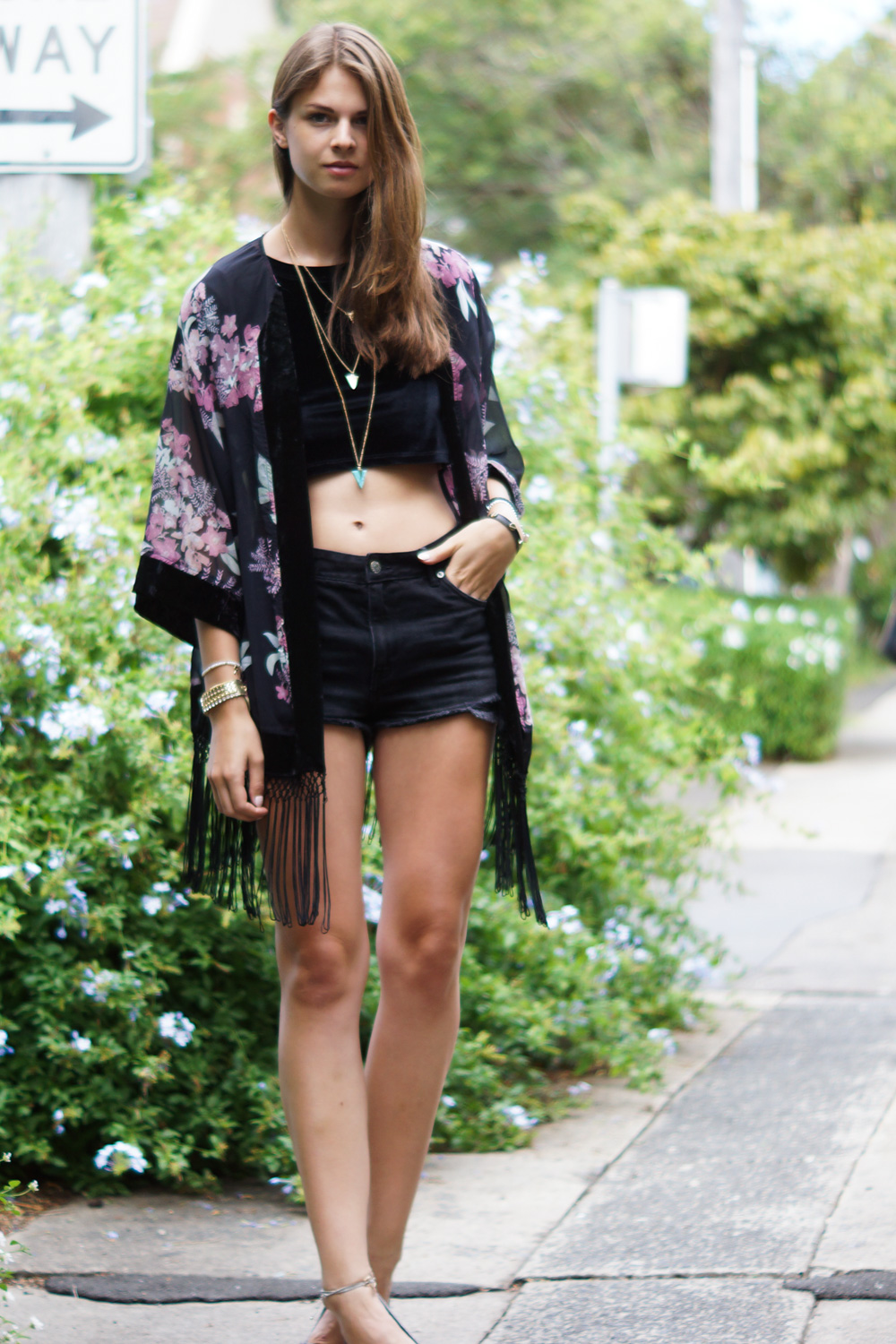 SHOP THE LOOK // SIMILAR CLOTHES