Good morning Germany, good evening Australia! My surf trip is over and I'm back in Sydney and I can't wait to tell you more about this getaway, but you still have to be patient, because I have a few more outfits to share with you before I'll tell you more about my three-day surf trip near Sydney.
Bricks
Finding the perfect location for a shooting isn't as easy as is might seem to be. I always like to keep it simple and to find backgrounds that are contrastive to the outfit. That's why bricks are one of my favourite locations. You can find them everywhere and they're always different – none is equal the other.
Stripes and Crochet
The other day I felt like wearing a chic outfit after all those more casual outfits, so I combined white crochet shorts with a striped top and added my heels – that's it! Pretty easy yet chic, isn't it? I really like this look, especially in contrast to the background 🙂 What do you think about it?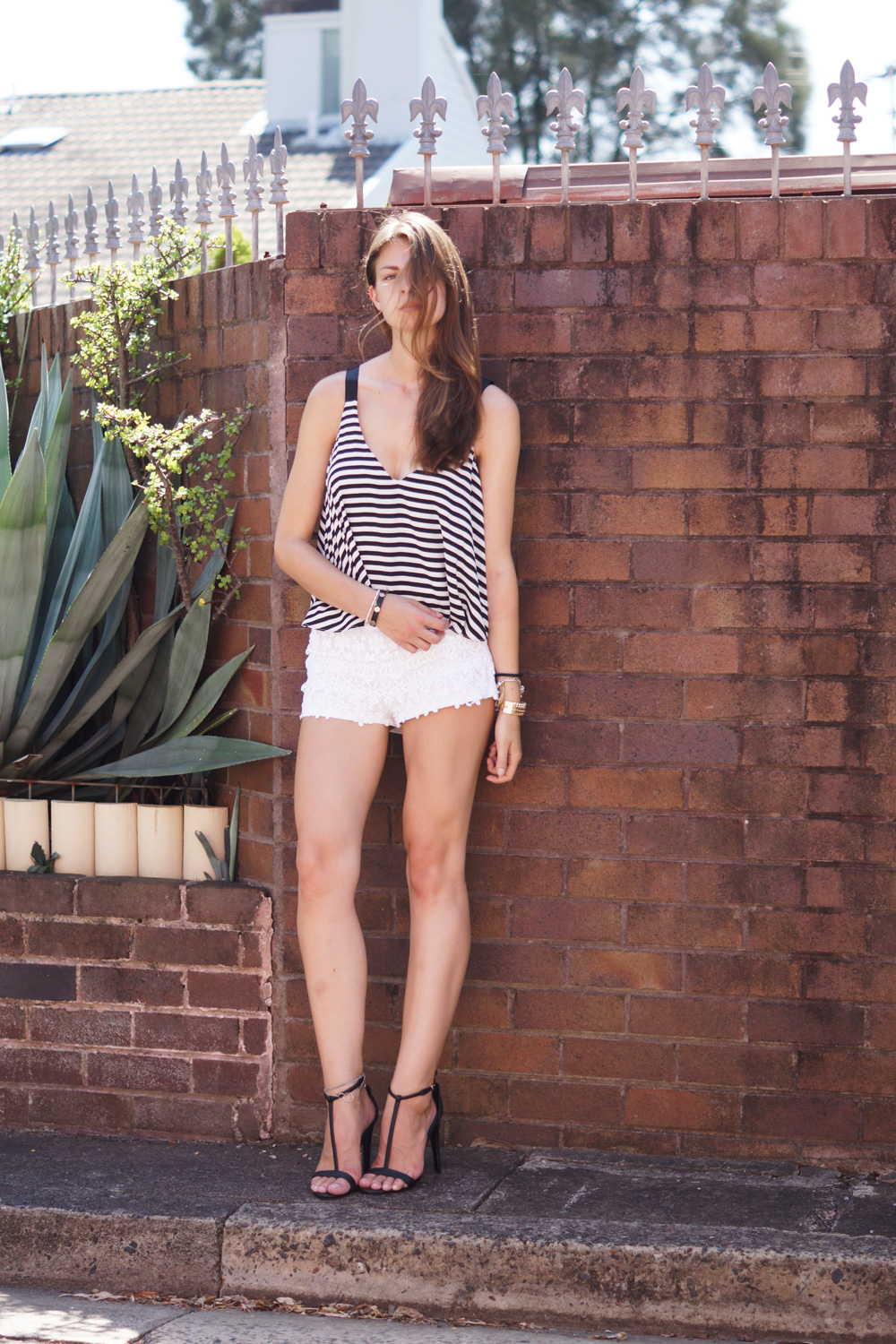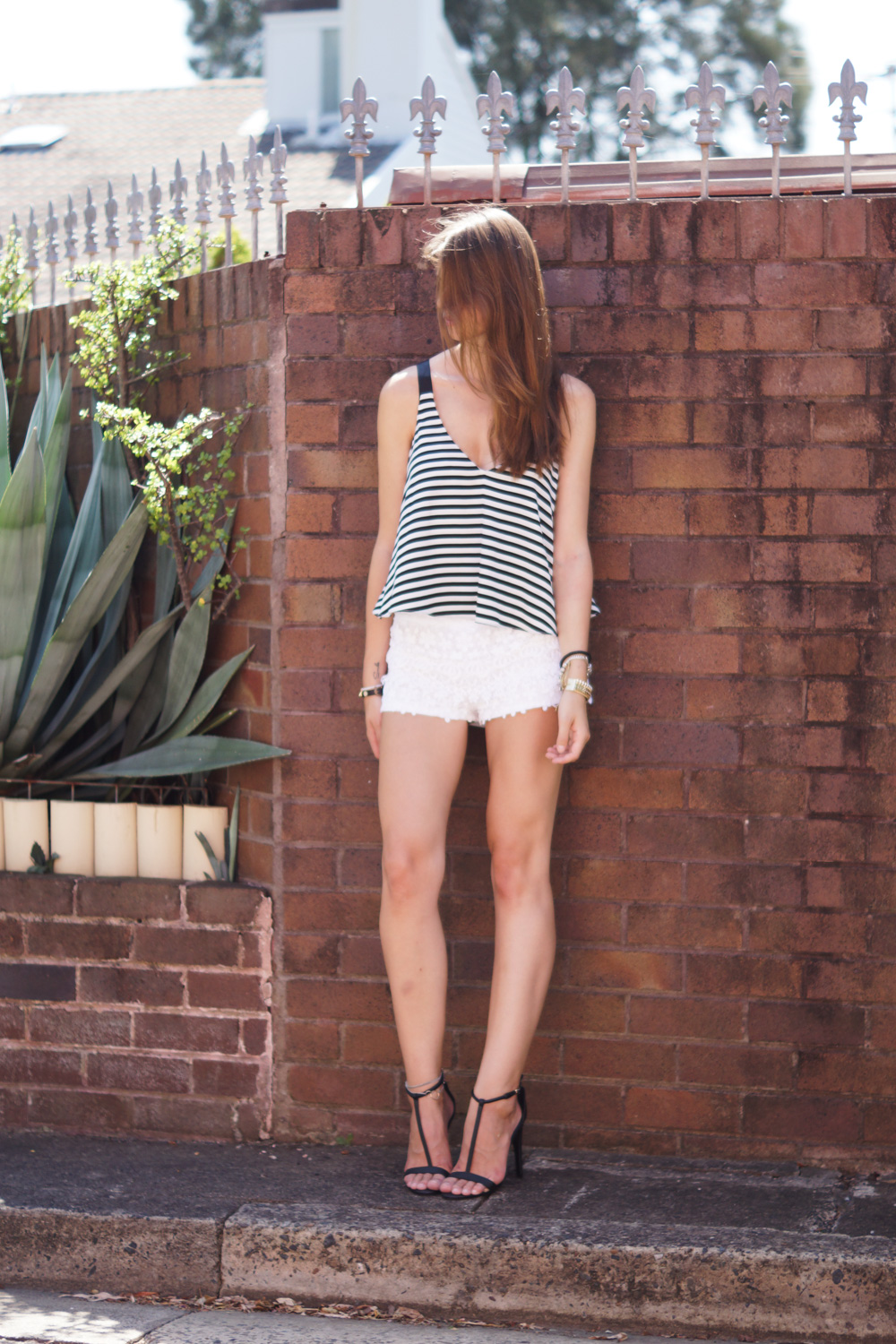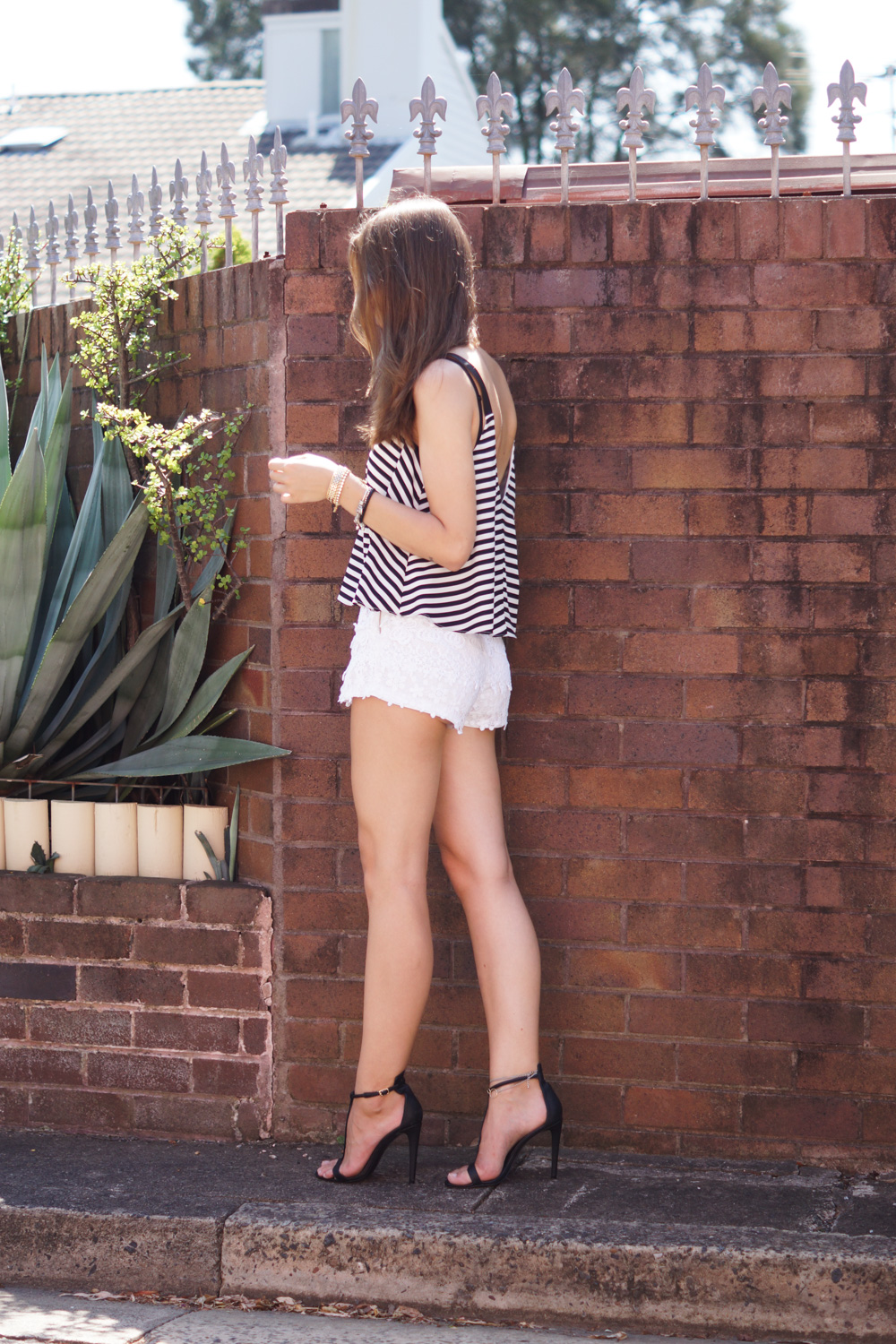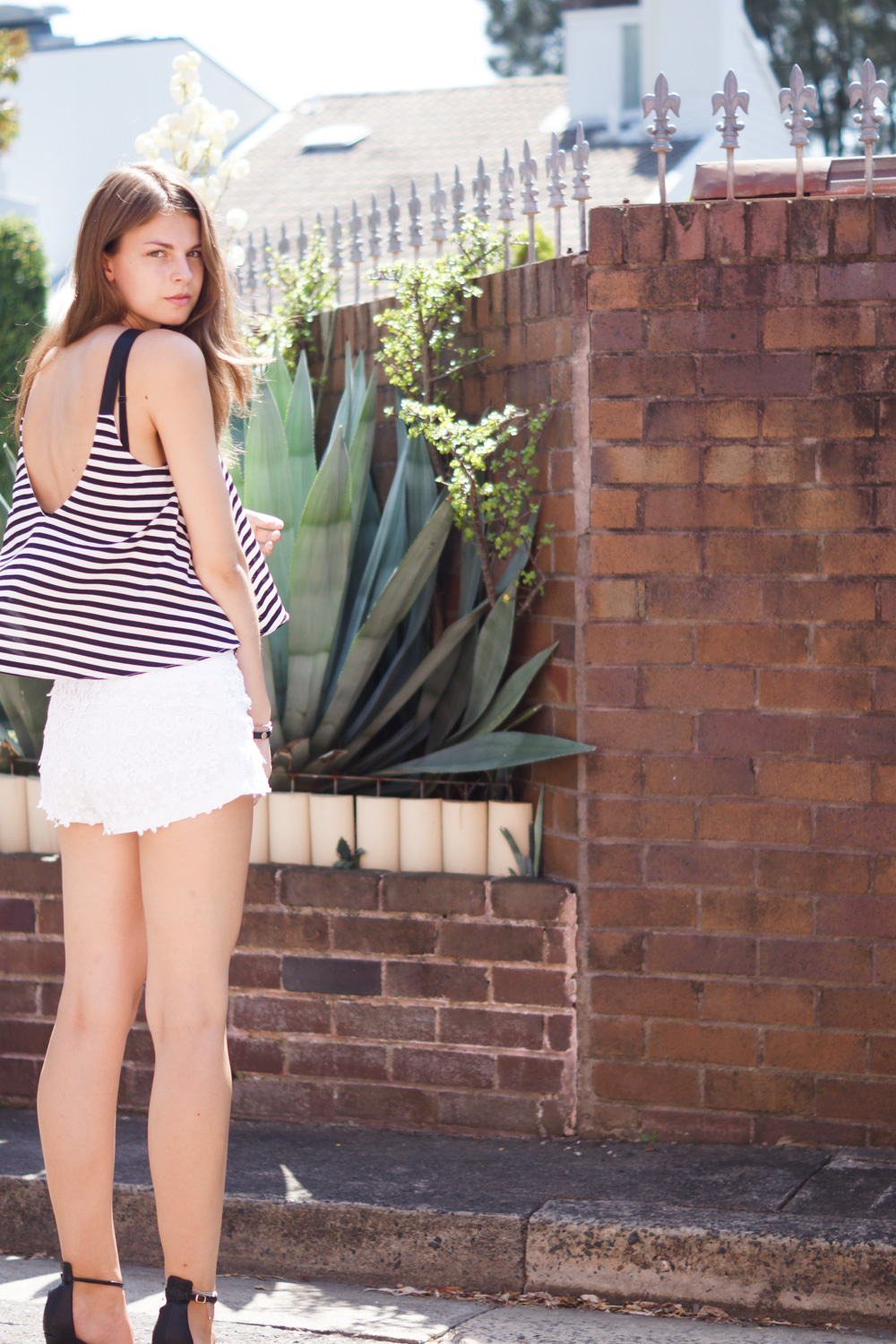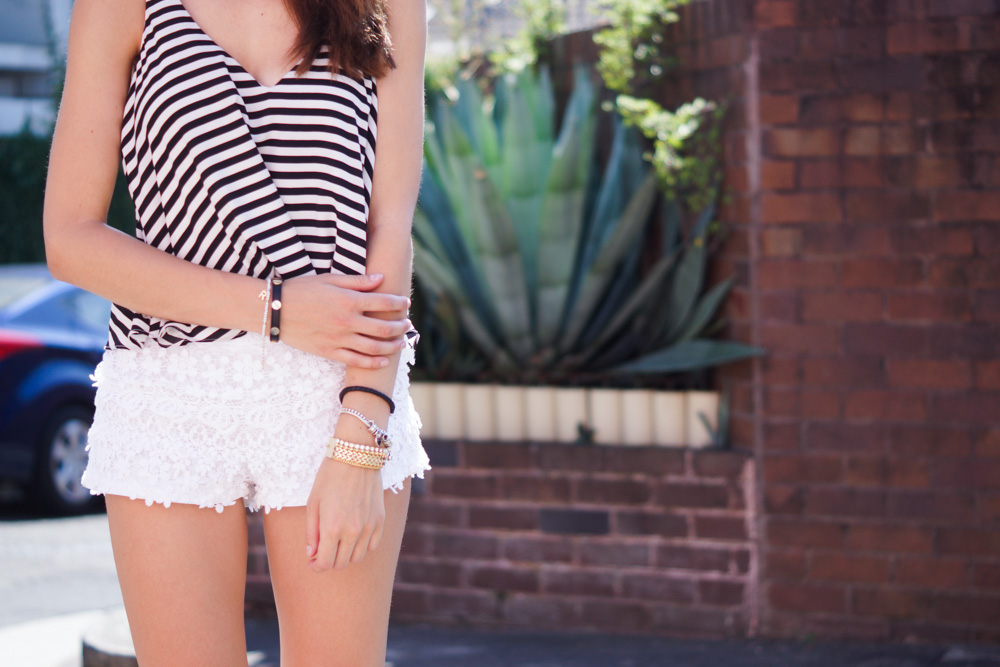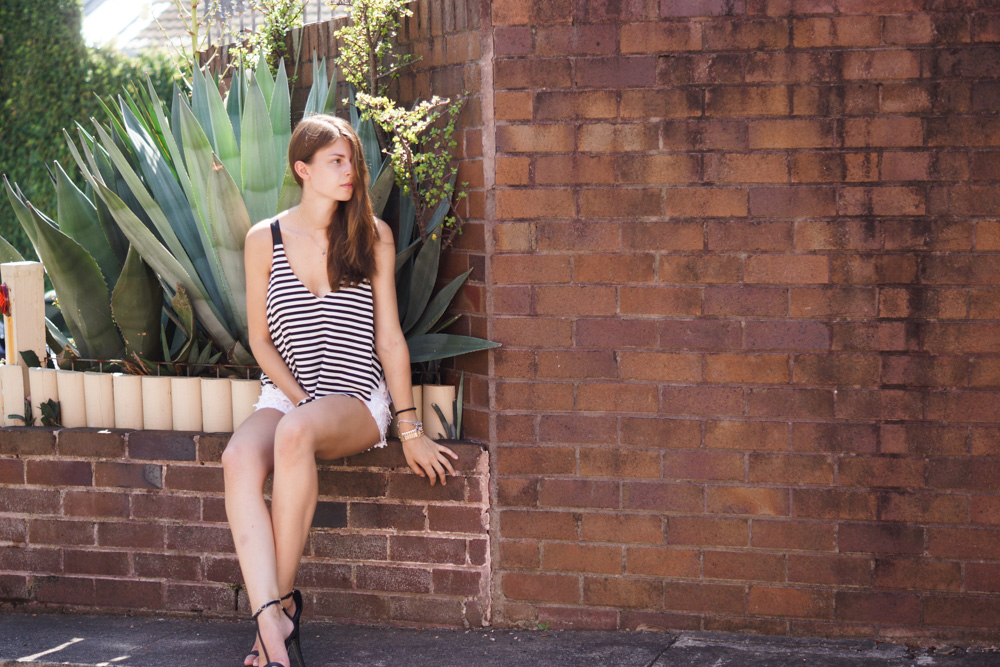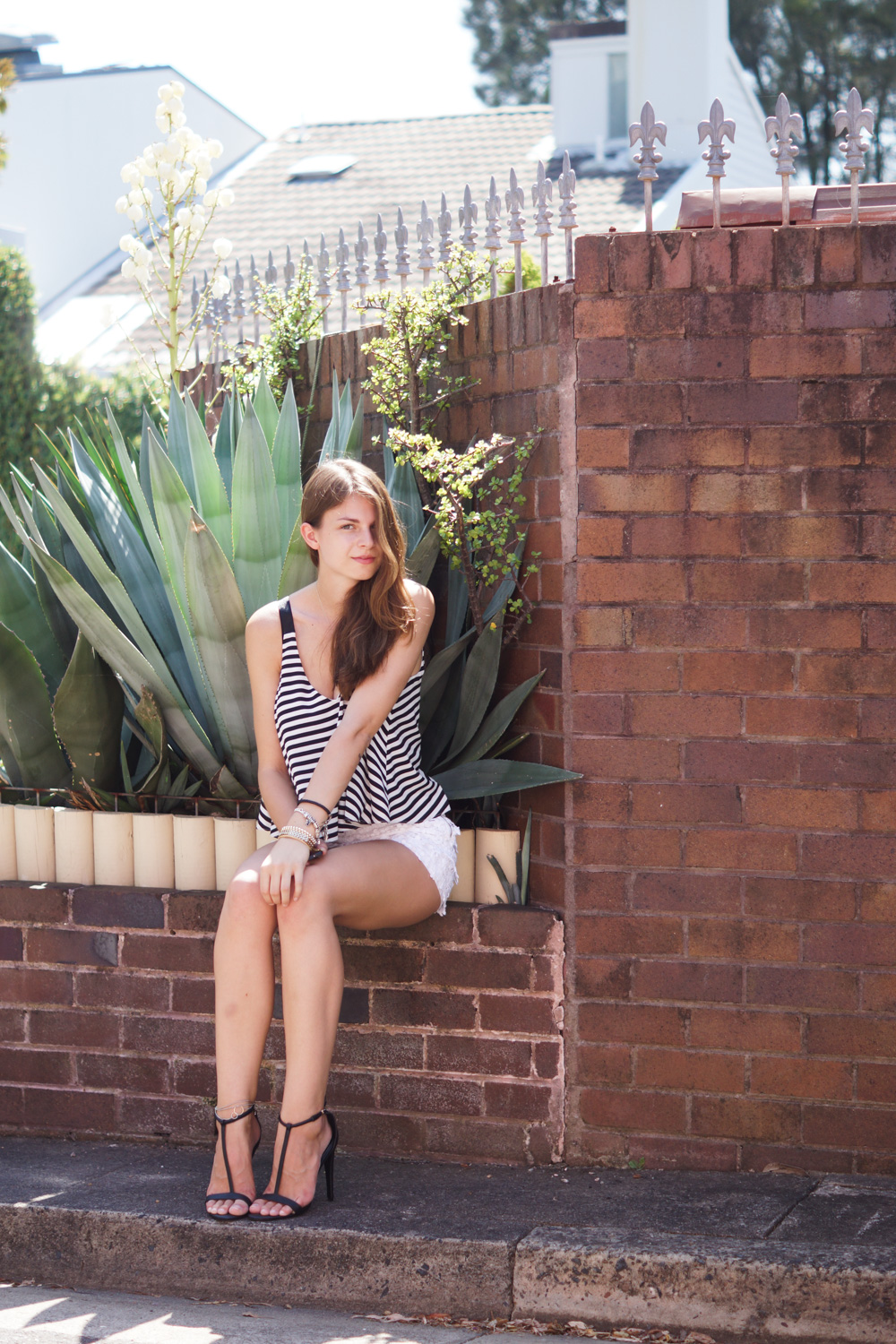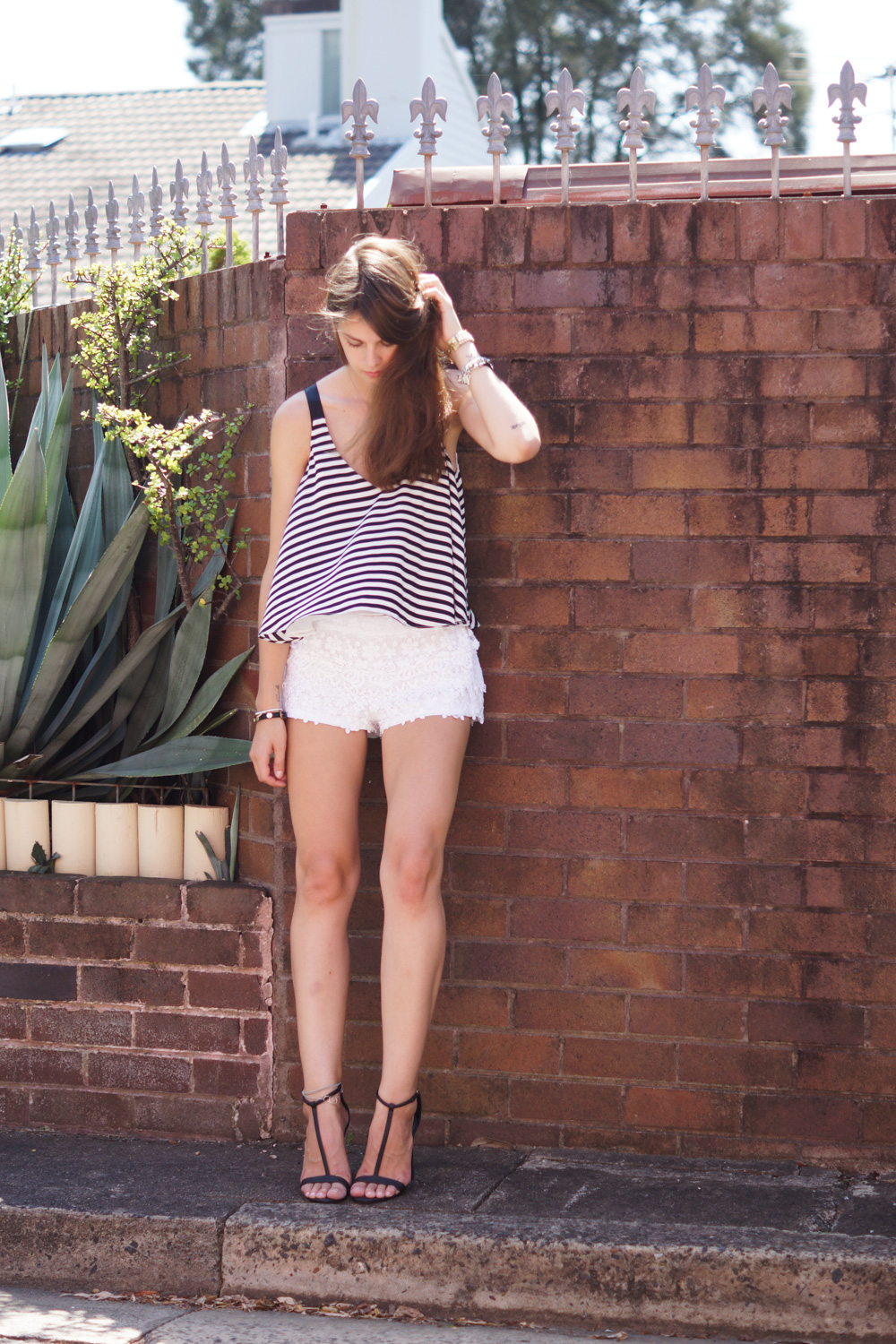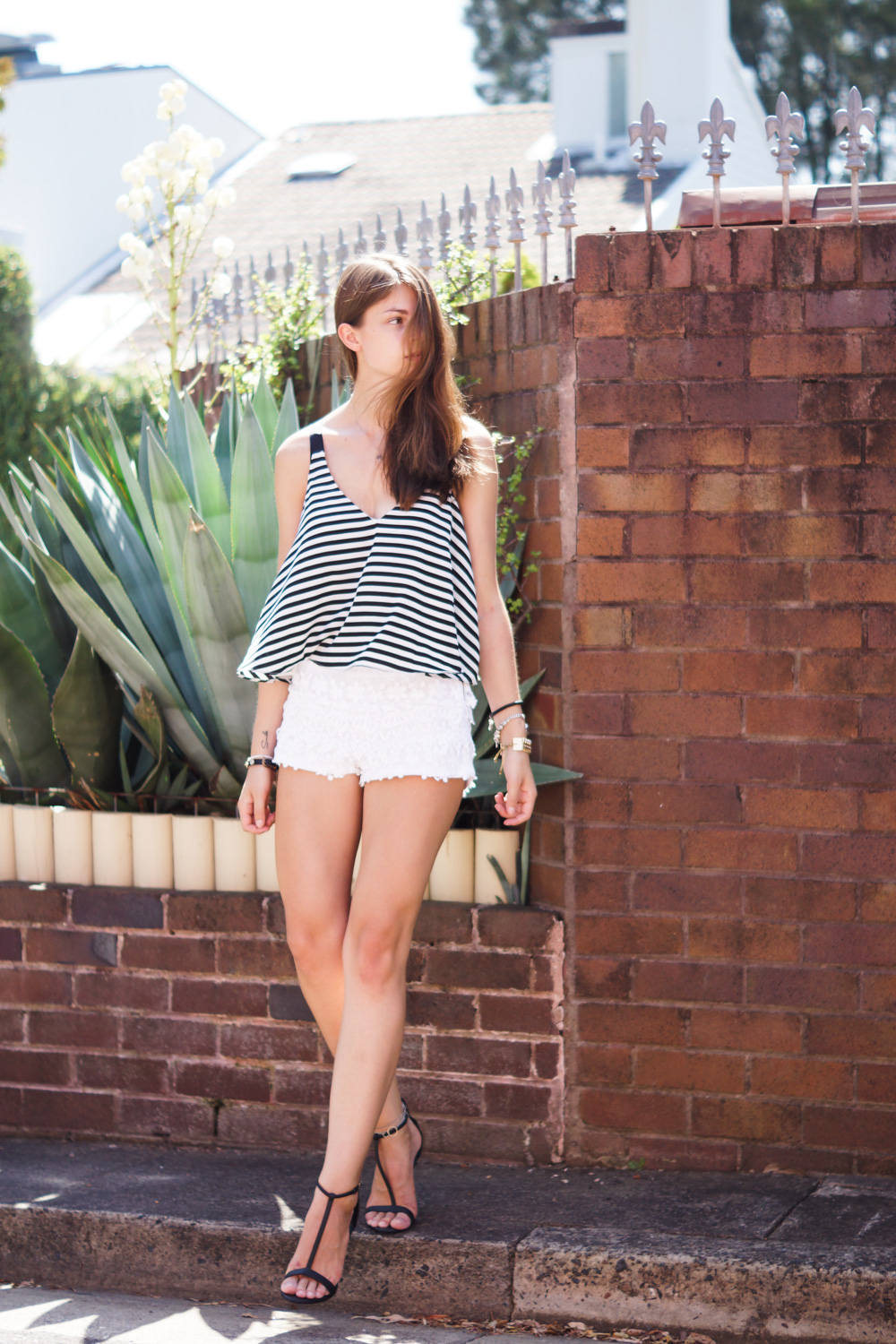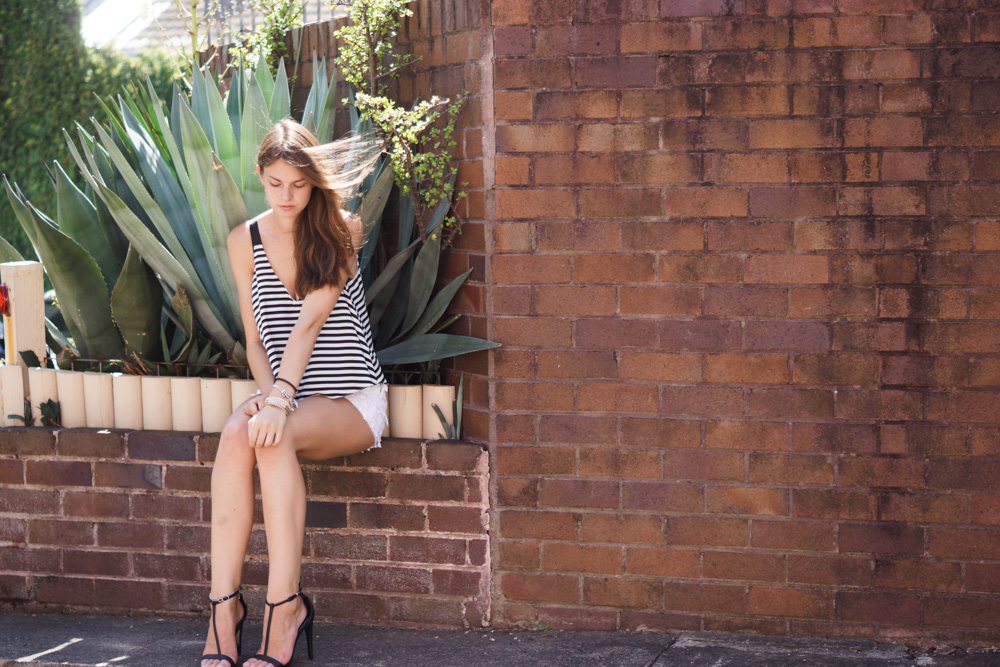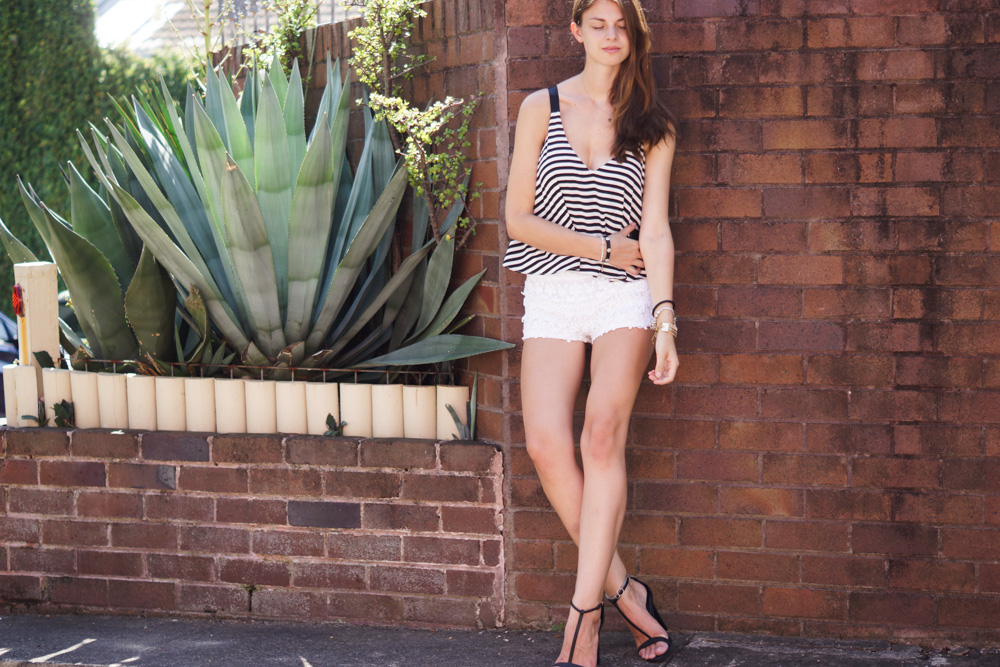 SHOP THE LOOK // SIMILAR CLOTHES