I actually wanted to share everything about our Paris trip last weekend this week. But since the past weeks has been very busy, I decided to take it easy this week. Additionally, I still have stuff from the past weeks to share with you. Let's start with my trip to Dusseldorf with Adidas, where I had the chance to look behind the scenes at a shooting and to attend the presentation of the German House for the Olympic Games 2016 in Rio de Janeiro as well as the collection for the German Olympic team. Of course, I had my camera with me and tried to capture everything for your 😉 In the following you can find some snapshots from my two days in Dusseldorf, and I'll tell you a bit more about these events:
Adidas Shooting in Dusseldorf
I took the train to Dusseldorf on Monday morning, arrived early in the afternoon and headed straight to the shooting location: the ISS Dome. Adidas didn't only do one shoot, they took full advantage of the location and did more than three different shoots. Well, I don't know how many, but I looked behind the scenes at three shootings. I can't tell you a lot about the shoots, but I can show you some behind the scenes pictures. Julia, Angie and I also took some photos of our sporty Adidas outfits, because we wanted to take advantage of the location as well 🙂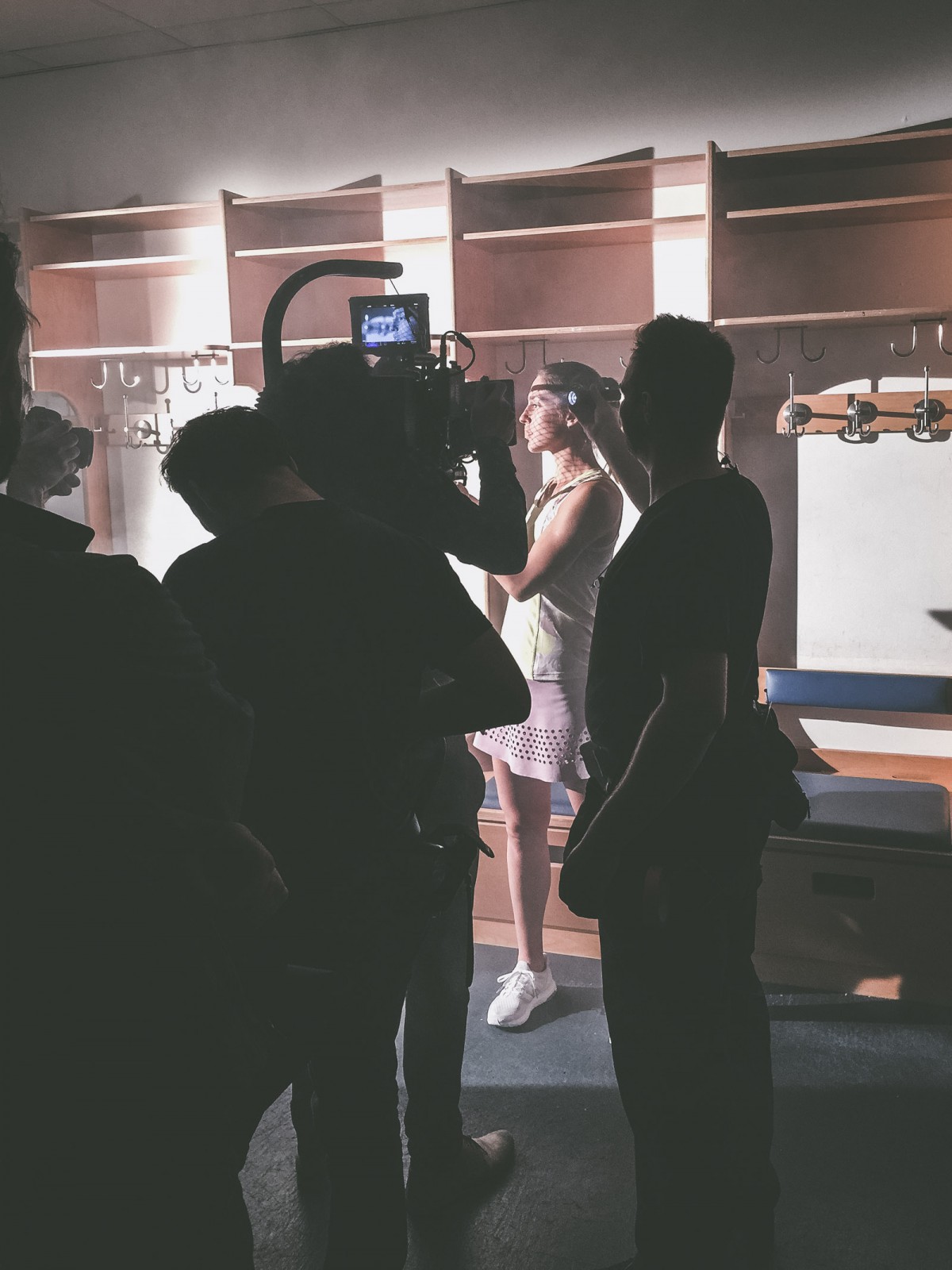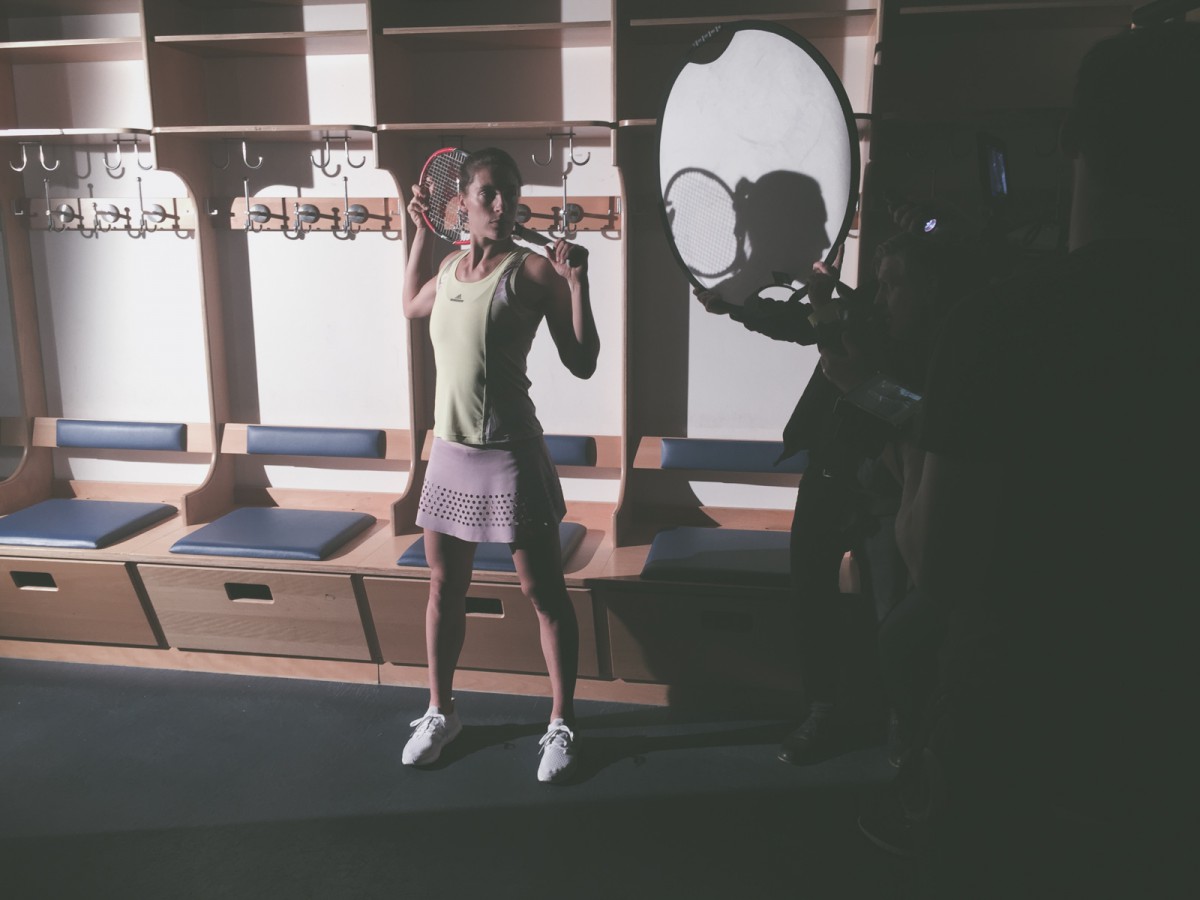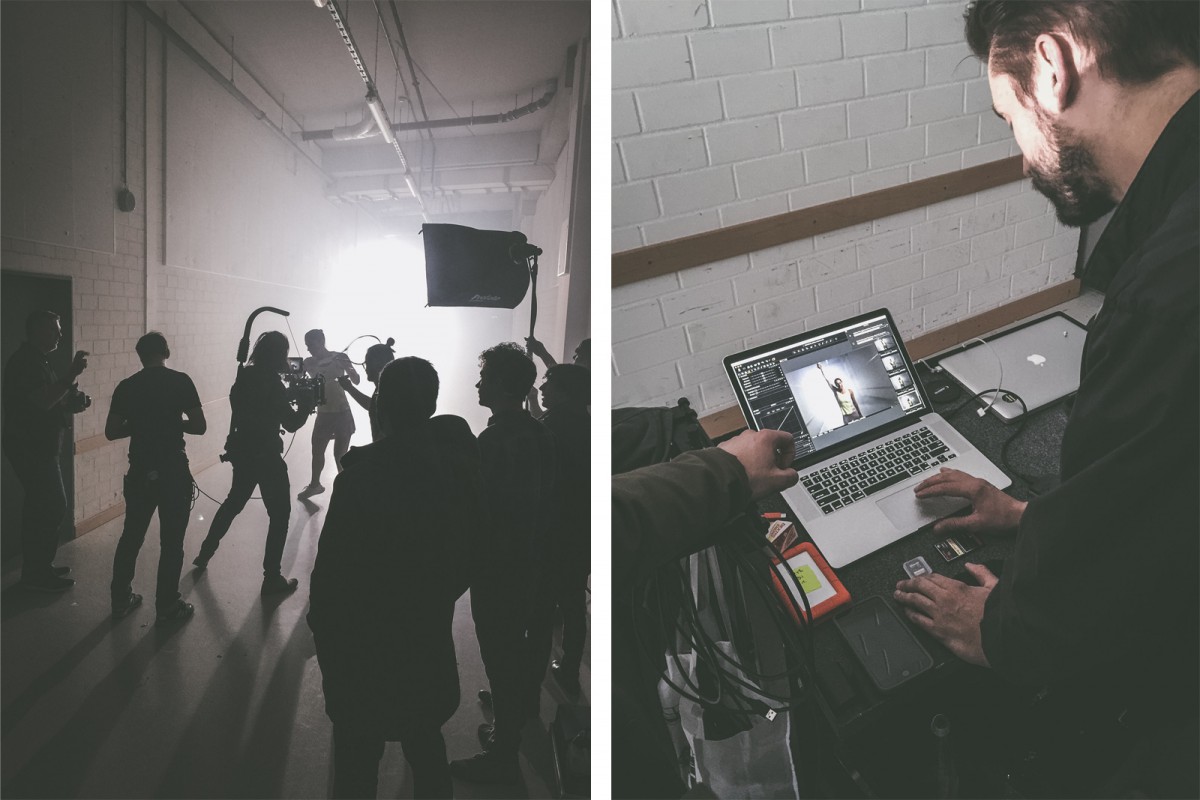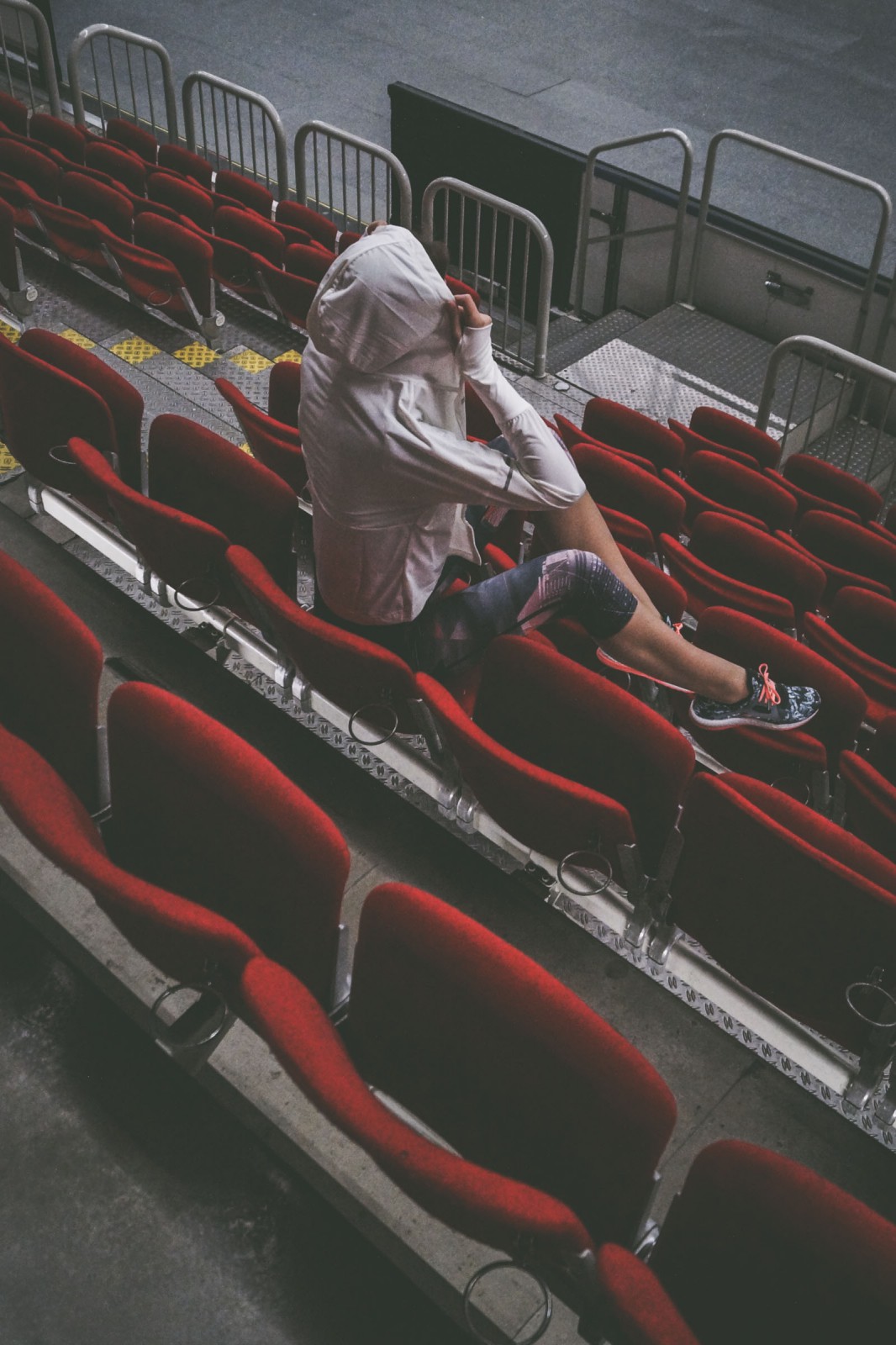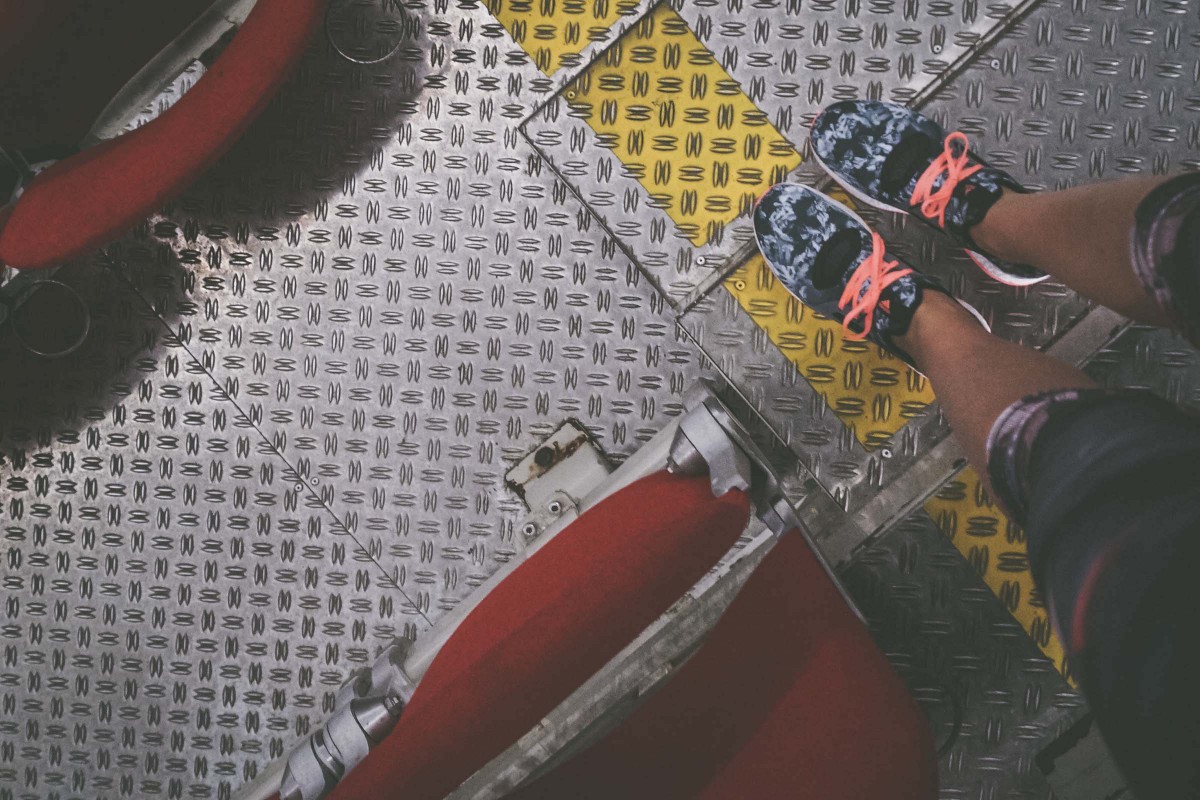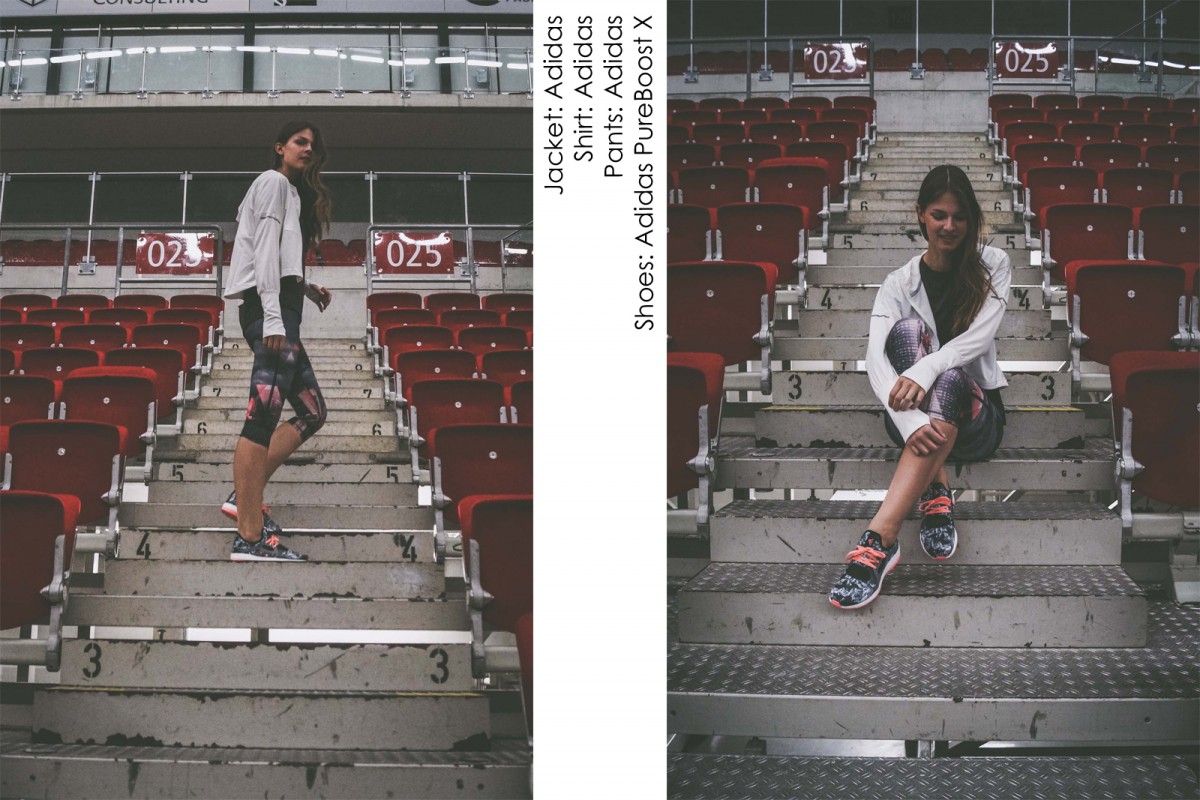 Presentation of the German House and Collection for the Olympic Games 2016 in Rio de Janeiro
This year the Olympic Games will take place in Rio de Janeiro and, of course, a lot of German athletes will be part of them! For the duration of the Olympic Games, the German Olympic Team is staying at the new build German House located at Barra Blue Beach Point. It's so nice that the German Olympic Team will stay together during this time, isn't it? They can support each other, train together but also have enough space to find a calm place if they need some time for themselves.
My favourite part of the second day in Dusseldorf was the presentation of the collection for the German Olympic Team. The show was amazing, definitely one of the best shows I've ever seen. All the fashion shows I've seen are nothing compared to this one. Well, it wasn't an ordinary fashion show. The Olympic team itself presented the looks, accompanied by Lena Gercke and a dance group. Everybody had a lot of fun, even the spectators including myself 😉 I tried to capture some moments of the show, to give you an idea what it was like. See the pictures in the following: