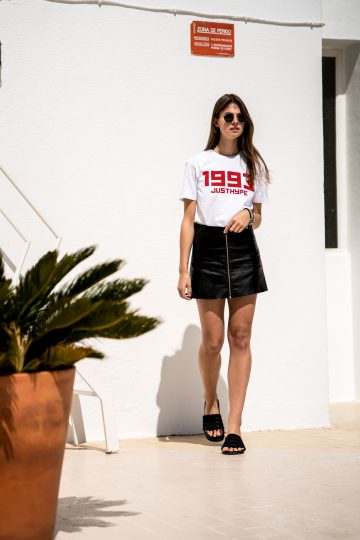 Happy Monday, happy new week! I hope you still can't get enough of the pictures from Portugal because this week I will continue sharing them here on the blog AND Instagram. Today I will share an outfit I was wearing on our first day. As I mentioned before, the first day and the departure day were the best ones regarding the weather, because the sun was shining and it was super warm. On those days I as able to be outside with a short skirt or dress on without freezing, so I took full advantage of it. 🙂 The day we arrived hype launched three exclusive collections for Zalando, and one of the pieces is what I was wearing on our first day in Portugal.
hype 1993 – exclusive collection for Zalando
I don't want to talk that much about the exclusive collection, but it might be interesting for you to know where to get the t-shirt. So here is more information about it. The collection launched on the 20th of March and is only available at Zalando, you can find them in the men's section. All pieces are part of the men's collection, but you know how much I love oversized pieces and the boyfriend style in general. A simple white shirt with a nice print AND an oversized cut is perfect for warm spring and summer days. And so is this shirt with the 1993 justhype print.
White Tee and Black Skirt
I combined this white tee with a black skirt because I wanted to keep it simple. To make sure the outfit doesn't look boring, I chose a (faux) leather skirt with zipper detail at the front. I got this skirt in winter already, but due to the cold temperatures, I couldn't wear it before our trip to Portugal. And I waited for so long to finally wear it! I told you before that I really have a thing for skirts right now. My collections keep on growing, and I think I might have around ten skirts in my closet already. You need to know, that I didn't have any skirts in my closet last summer! I started looking for nice styles in winter, and yep, I found a lot of nice styles x) I can't wait to share all of them with you as soon as it is warm enough in Berlin.
But back to the white shirt. That day I combined it with a black skirt, but you also combine it with denim shorts, denim skirts and many more basic pieces. A white tee and a pair of denim pants it's actually my favourite combination in summer, and I always choose it when I don't know what to wear. But now I finally have another option: the combination with a nice black skirt such as this one. To finalise the look and to make it even more comfortable, I added my favourite pair of sunglasses and a pair of Adiletten. I got them in winter as well and – oh my god – they're so fucking comfortable! I know that some of you will hate these shoes and maybe some of you might like them. I do like them, but I probably won't wear them that often during outfit shoots. They're super comfortable and doesn't work with a lot of outfits… the problem is, that my feet look quite big in these shoes, bigger than they already do without the shoe x) And I don't like to focus on my feet.
What do you think about this simple outfit? Would wear it as well?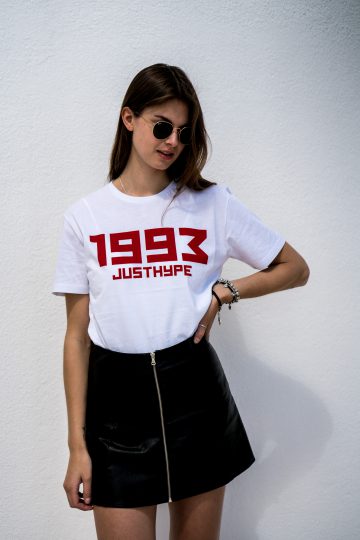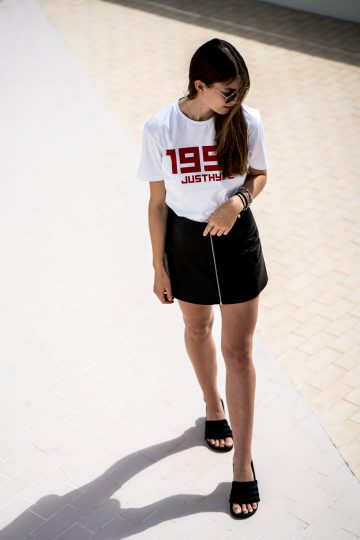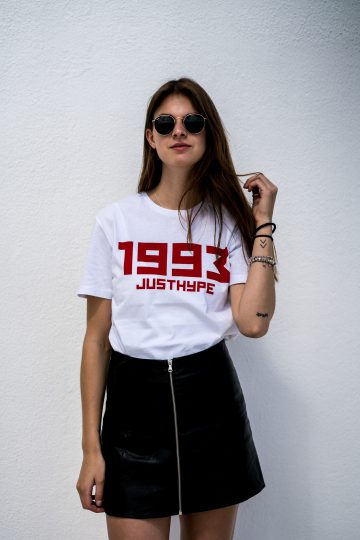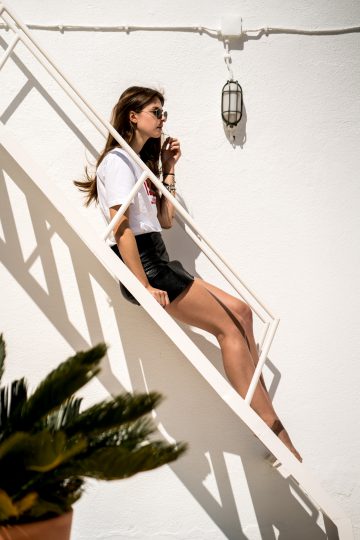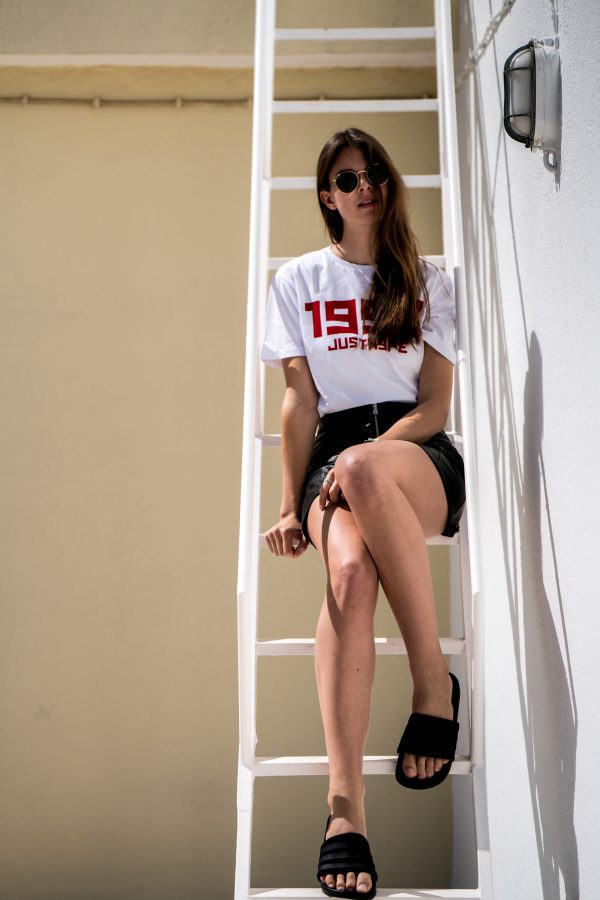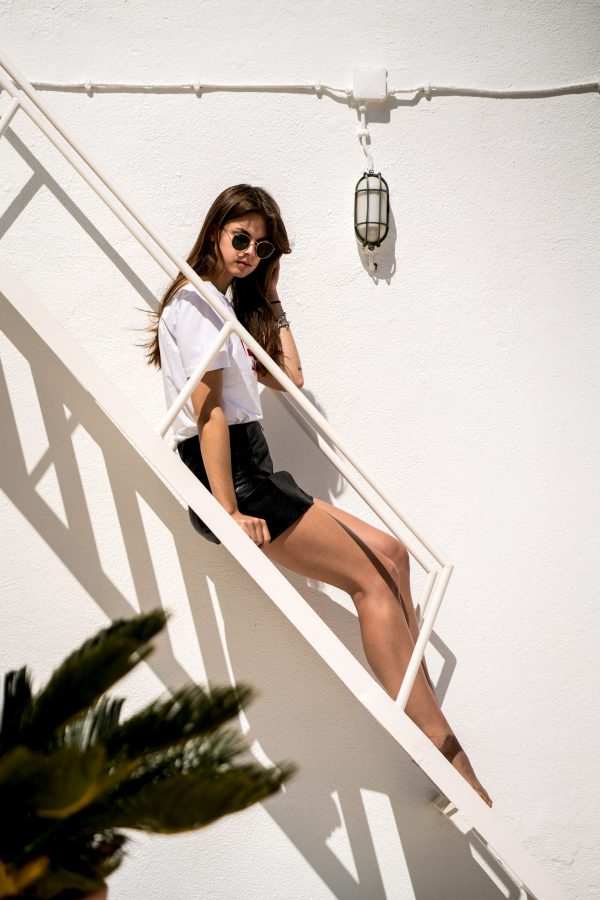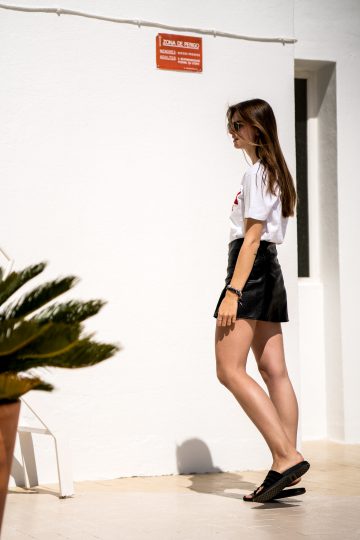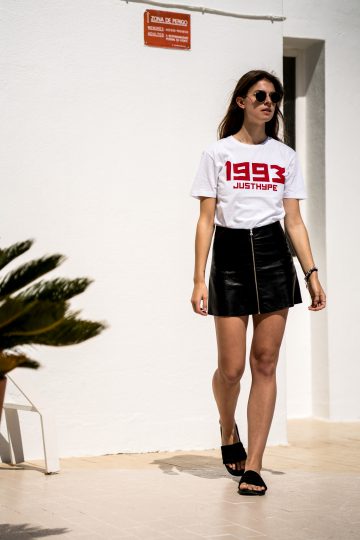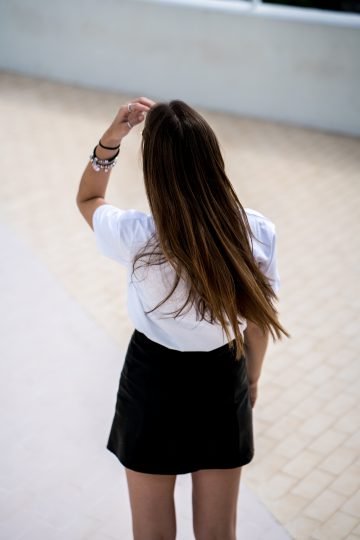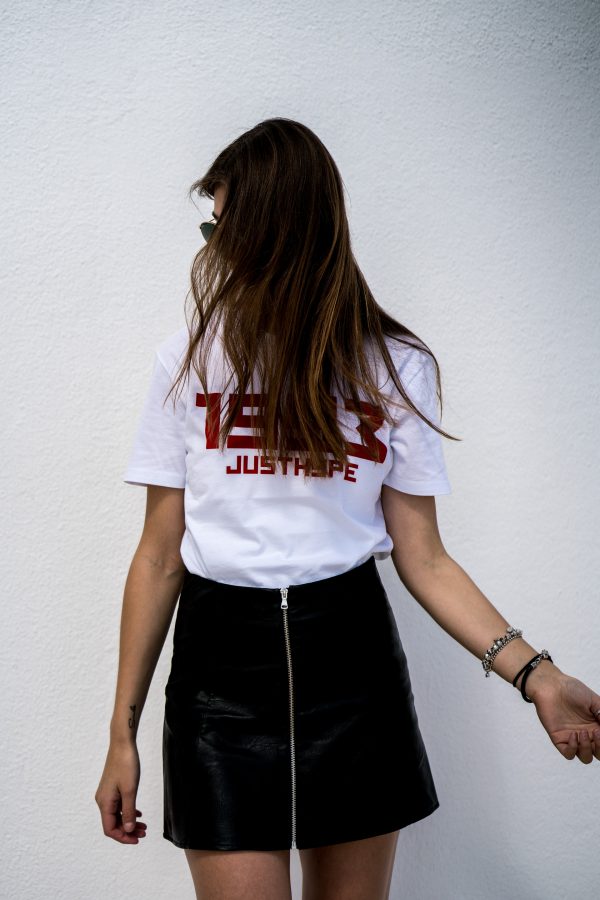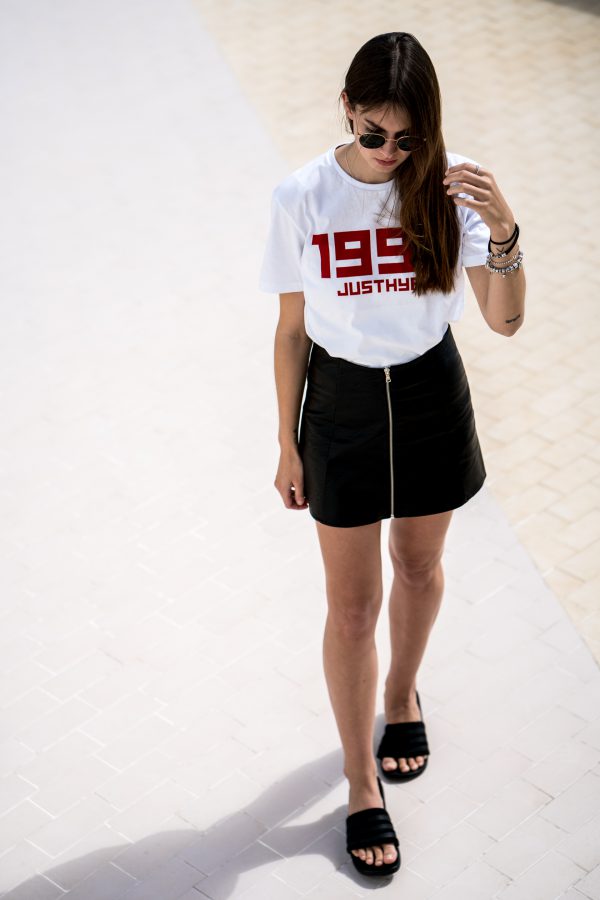 Thank you hype for the t-shirt.*