While I am probably still running the half marathon (start was around 10 am), you can read everything about my past week on the blog. We're starting with Saturday, our departure day in Portugal. After a couple of rainy and super windy days, the weather on Saturday was amazing. It was all sunny and warm, and I wish we had stayed longer to enjoy this kind of weather in Portugal. Luckily we had a couple of hours left before we had to drive to the airport. We spend these hours in Cascais, sat down on a bench, had coffee and Pastel de Nata and just enjoyed the sunshine. Later we even drove to my favourite place there, Praia Grande do Guincho. We had some great last hours in Portugal and arrived back in Berlin quite late.
On Sunday we slept in, had breakfast and around noon I decided to go for a test run. The half marathon was a week away, and I wanted to run around 20 km at least once. I did 20 kilometres, but I have to confess that it wasn't easy. I was super exhausted when I was back home but had to get ready for my belated birthday dinner with the family. I had a great time, was super happy about the delicious pasta and even got a birthday cake from my sister and mom! I ate two pieces that evening hehe.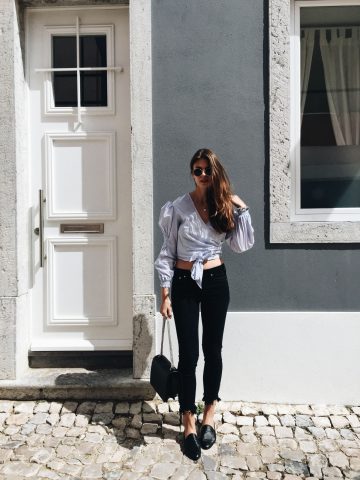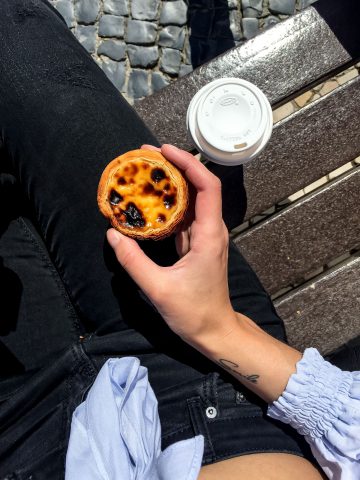 Monday was a super busy day at the office. I had a lot of work to get done because I didn't do anything when we were in Portugal. We left the office quite late and all I did that evening was going for a 5k run. That wasn't the best idea because my legs were still a little bit sore from the 20k run the day before. Tuesday started at the office as well, but I left around 3 pm to drive to a kickboxing session with Odlo. This was so much fun, I tried kickboxing once before and always wanted to do it on a regular basis. I still want but haven't found the right studio yet… After the kickboxing session, I attended another event. But it's not worth it to talk about; I left pretty early after the collection presentation. In the evening we finally watched the new Suits episode, season six is finally out wouhu! And since I was super tired I fell asleep right afterwards.
Wednesday and Thursday looked quite the same. I was at the office, had some meetings and tried to get as much work as possible done. In the evening I just had dinner and watched Netflix, and that's it. Those days were pretty boring and dominated by work… I told you before that it usually is like this when I travel 😉 But Friday was a little bit more exciting. I met up with a friend in the morning. We had breakfast, enjoyed the perfect weather in Berlin and took some pretty nice pictures. It was so much fun! I love when it's all warm and sunny in Berlin, spring and summer are my favourite seasons for sure. Afterwards, I went to the office and later that day I had dinner with friends and went to a soccer match. That much about my past week… I hope you had a great past week. If you want to, leave me a comment and let me know what your week was all about. xx