It's time to share the last outfit post of the week. Since the weather changed a lot in Germany the last days – it's freaking cold outside, and we had the first snow in some parts of Germany – it's actually not possible to wear this outfit right now. So I'm sorry for giving you this kind of inspiration right now even though you have to wait for warmer days to wear it. But when you're lucky, and you're living somewhere where it isn't as cold as in Germany right now, this outfit is just made for you 😉 Anyways, I want to share this outfit with you today, because I like it a lot and it makes me dream of warmer days. I can't wait for spring and summer, even though winter hasn't started yet… who else doesn't like the cold season of the year?
Grey Pants, White Shirt and Mule Sandals
The other day I created a very simple yet chic outfit for a change. I was mainly wearing casual and super comfortable outfits during the last weeks, but at one point I felt like wearing something different at least for once. 😉 I was dressed in a new pair of grey jeans from VILA, my mule sandals from Marks & Spencer you've seen several times on the blog since I received them and another piece from Marks & Spencer I received in September. I was wearing this shirt when I was in London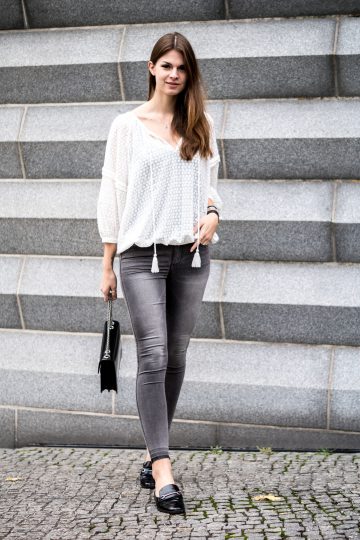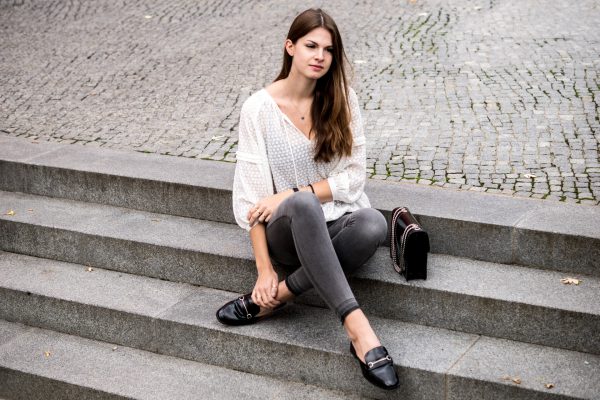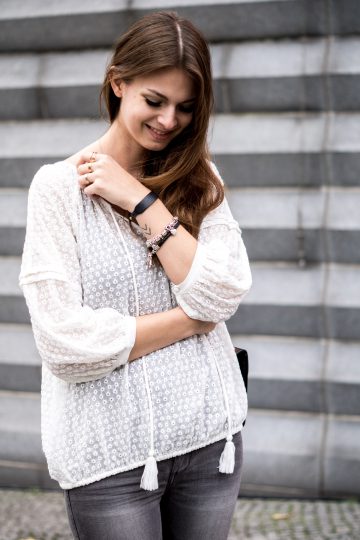 with Marks and Spencer but never shared an outfit post on the blog. Those who watched the short video Marks & Spencer filmed during the event in Lonon might have seen the shirt, but if you haven't seen the video, today is probably the first time for you to see it.
It's perfect for either comfortable and chic outfits because you can dress is up or down. It all depend on the pieces you combine it with. As I already mentioned, I opted for a chic outfit the day I was wearing this look. In this case, it's the shoes, the bag and the accessories that make the chic outfit. If I had chosen another pair of shoes and another bag such as a backpack and black boots or white sneakers, it would be a more casual and comfortable outfit. You can also combine it with a leather jacket for a rocking touch or with a sweater over it for a very cosy look. It's always all about the combination, and that's what I like best about fashion. You can create whatever outfit you like. You can create many different outfits with the very same piece by simply changing some details and the accessories.
Maybe I should start creating "4 Days 4 Ways" series again to highlight this fact. Would you like to see new series such as the "4 Days 4 Ways" series?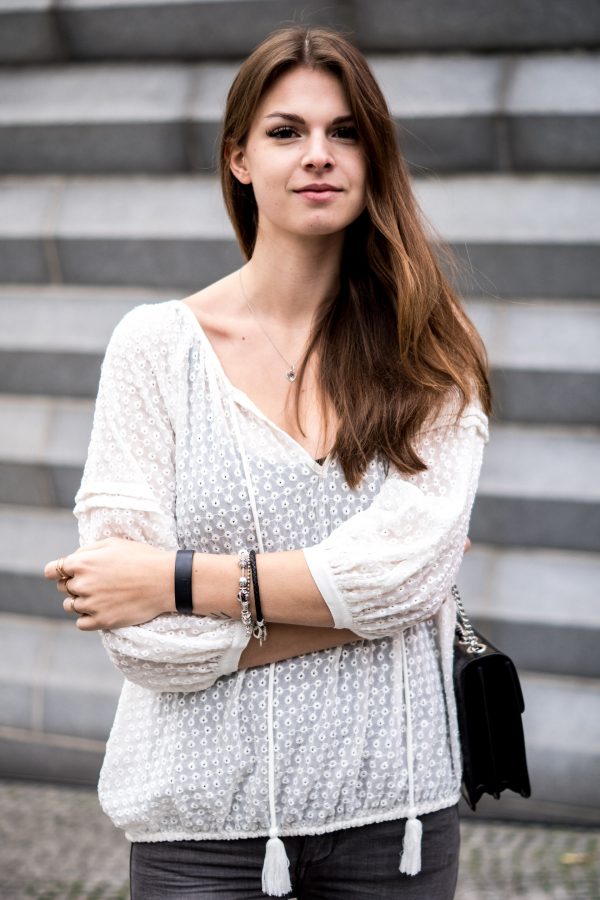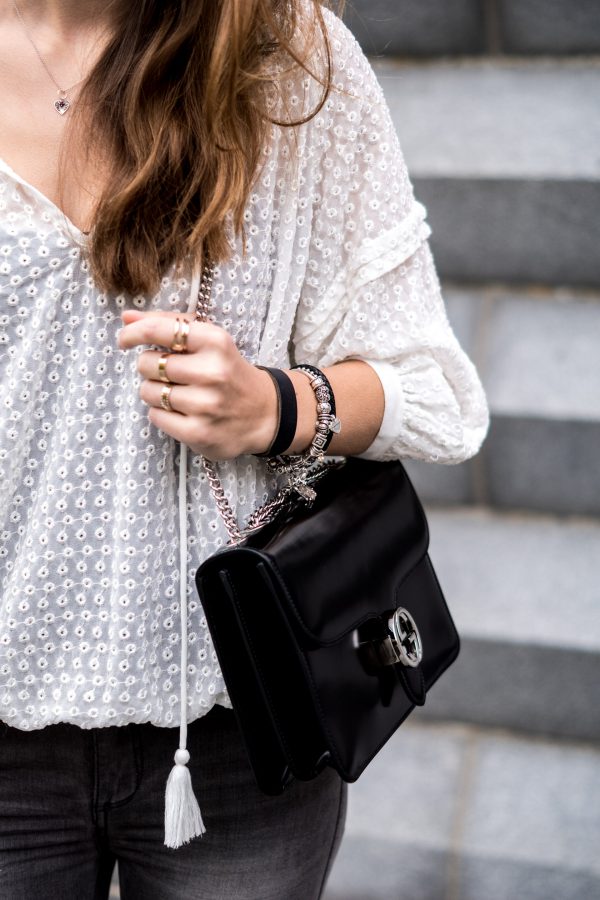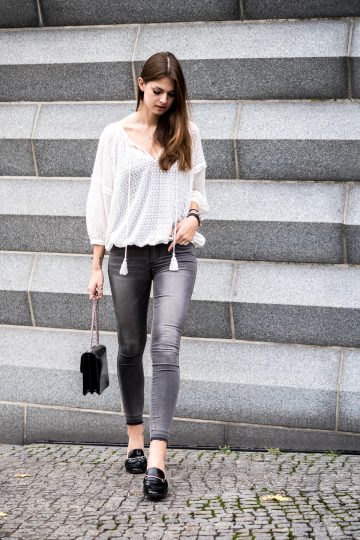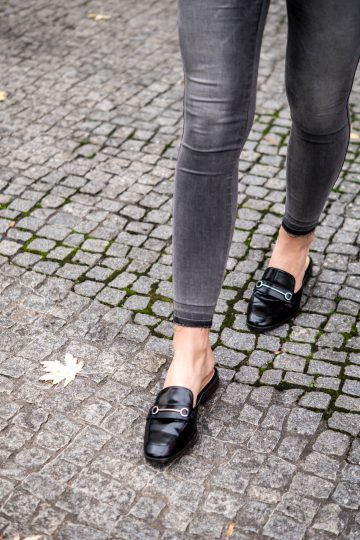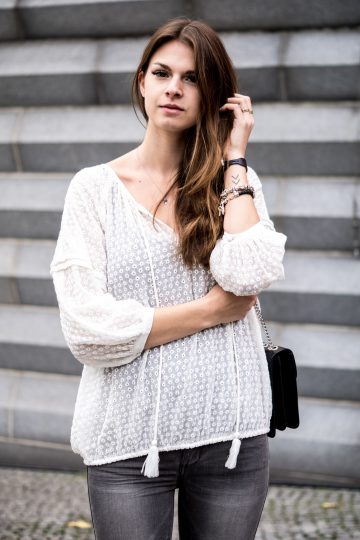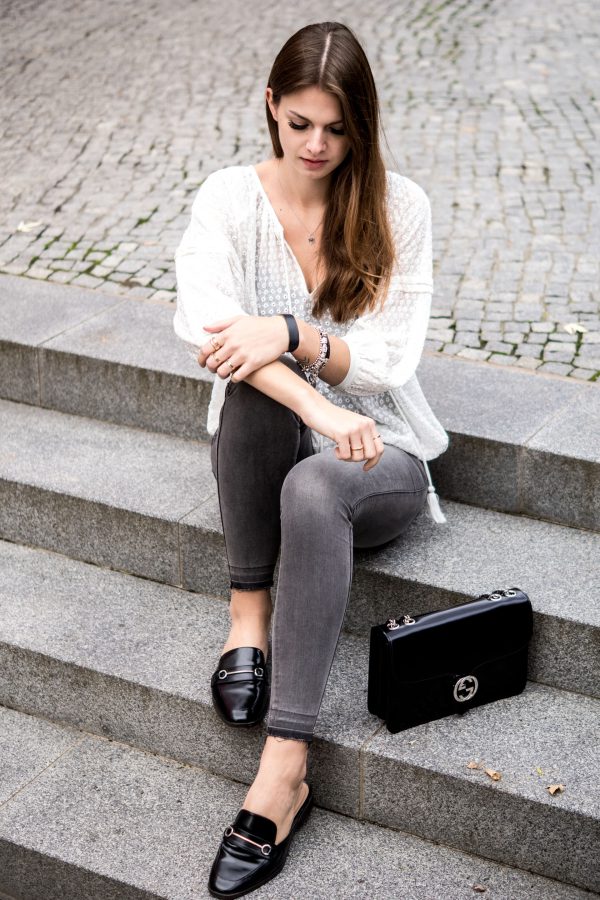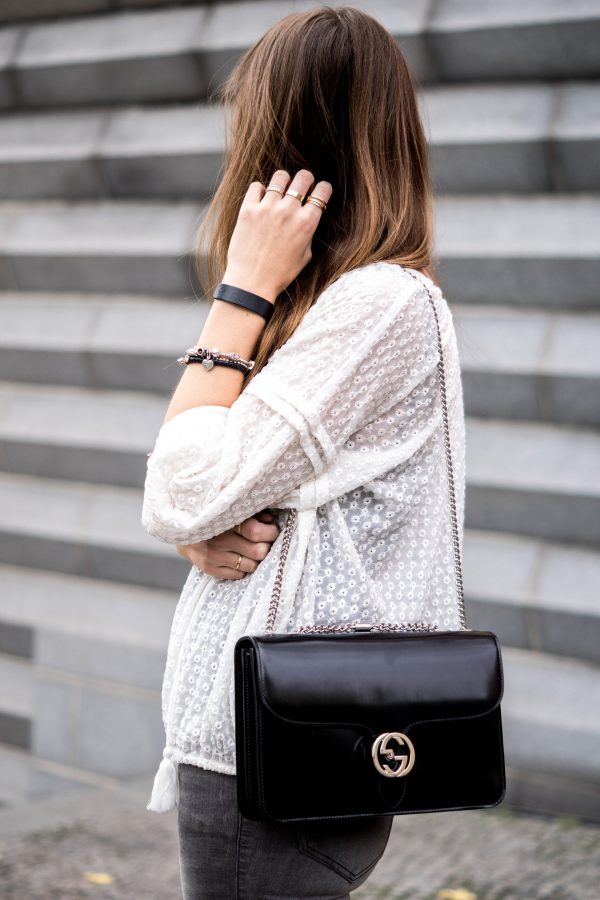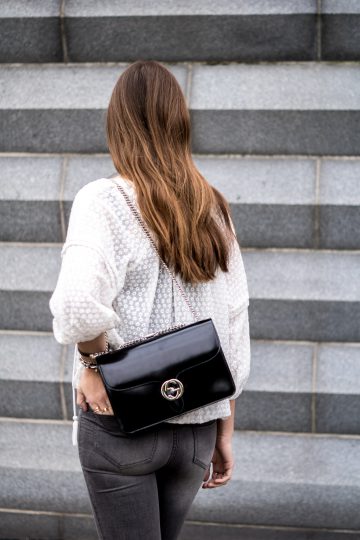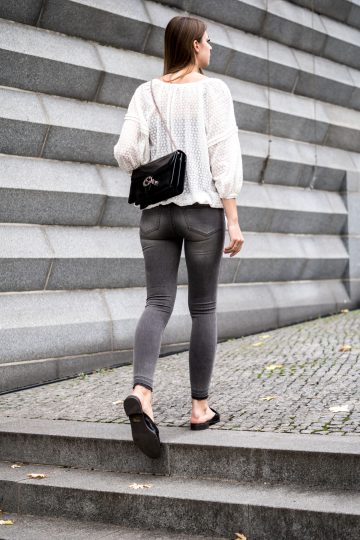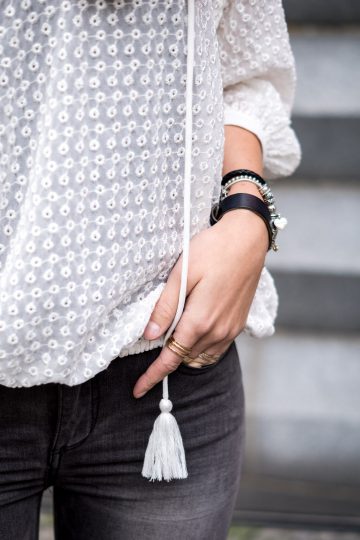 Shirt and Mule Sandals sponsored by Marks & Spencer, Jeans sponsored by VILA