Breakfast is the most important meal of the day because it provides your body and brain with fuel after an overnight fast. Leaving the house without breakfast is like starting the car without fuel 😉 Breakfast provides energy and you need a lot of energy to survive the day. Unfortunately, breakfast often isn't on the top of the priority list. I'm one of those, who can't leave the house without something to eat, so even when I'm having a busy morning, I always take my time for breakfast. In the following you can find five easy breakfast ideas, that doesn't take long to prepare, but are very delicious.
Muesli or Cornflakes
Muesli or cornflakes are easy and fast to prepare, all you need is your favourite muesli, milk and a bowl. Add coffee and breakfast is ready. I don't like "boring" muesli. I always need one with a lot in it: fruits, chocolate or nuts, and I wouldn't mind having all of them inside. 😉 What kind of muesli do you prefer?
Porridge
I love porridge! It's easy to make; you can even prepare it the evening before. You can either buy all the ingredients and mix it yourself, or you can buy it premixed. I used to mix everything myself, but a couple of months ago I discovered Noats from mymuesli and now I'm always buying them. My favourite Noats are the Raspberry-Cocos-Cherry! Sometimes I only add a few raspberries and fresh or dried cherries and that's it. It's very easy, quick to prepare and so delicious!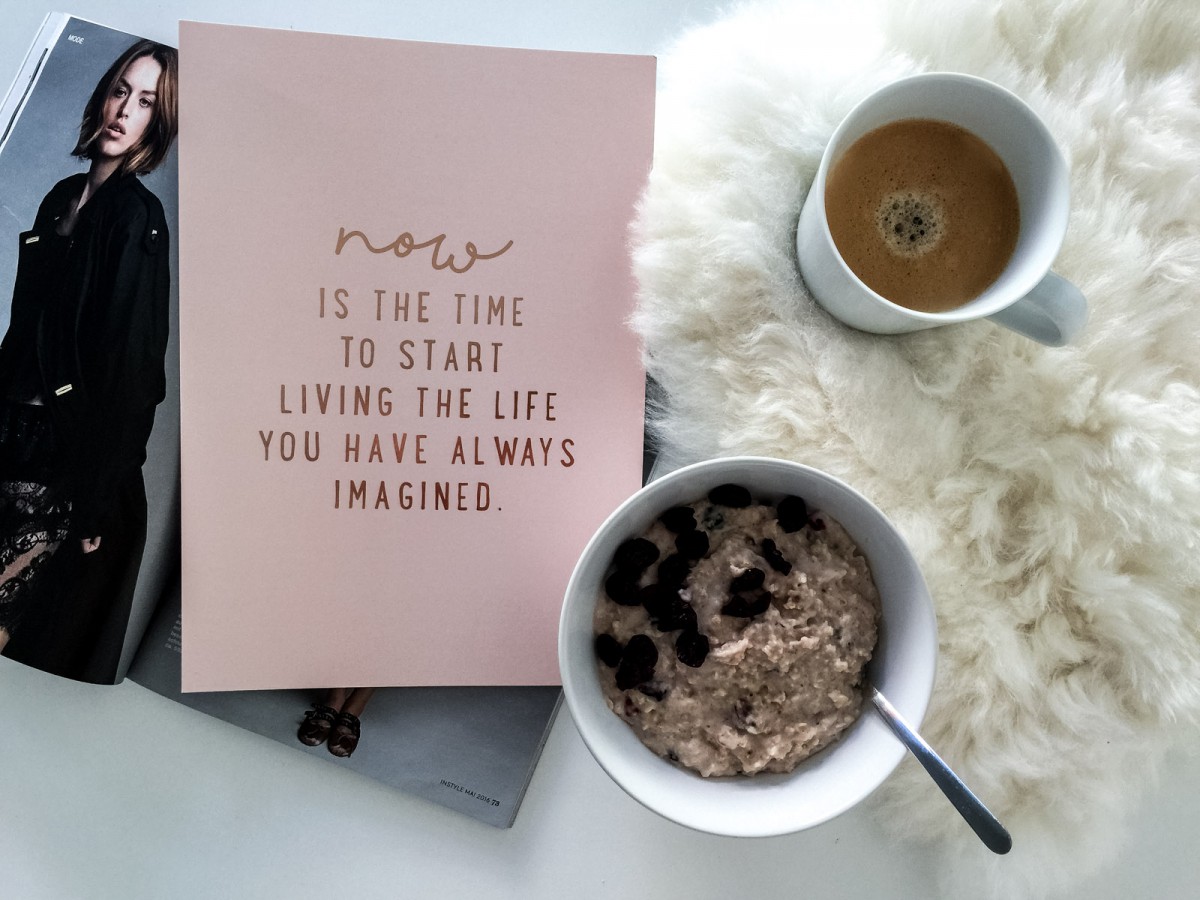 Pancakes
Sometimes a bowl of porridge or muesli isn't enough. I told you, I'm someone who NEEDS breakfast and I don't have a feeling of satiety in the morning. x) So when porridge or a muesli itself isn't enough, you can add some pancakes or you only eat pancakes for breakfast. Since I'm trying to eat a little bit healthy, I made some healthy whole wheat oatmeal pancakes with blueberries. Find the recipe in the following:
Ingredients:
120g whole wheat flour
40g quick oats
1/4 teaspoon salt
Two teaspoons baking powder
One teaspoon ground cinnamon
One egg
240ml milk
60g yoghurt
One teaspoon vanilla extract
Blueberries to taste
Directions:
1. Mix all the "dry" ingredients (the flour, oats, salt, baking powder and cinnamon) in a large bowl.
2. Whisk the egg and milk in another bowl, add the yoghurt as well as the vanilla extract slowly until everything is combined.
3. Now you have to mix the dry and the wet ingredients by pouring the wet ones in the dry ones. Stir everything until there are no more lumps, but don't overmix it.
4. Last but not least you only have to add the blueberries.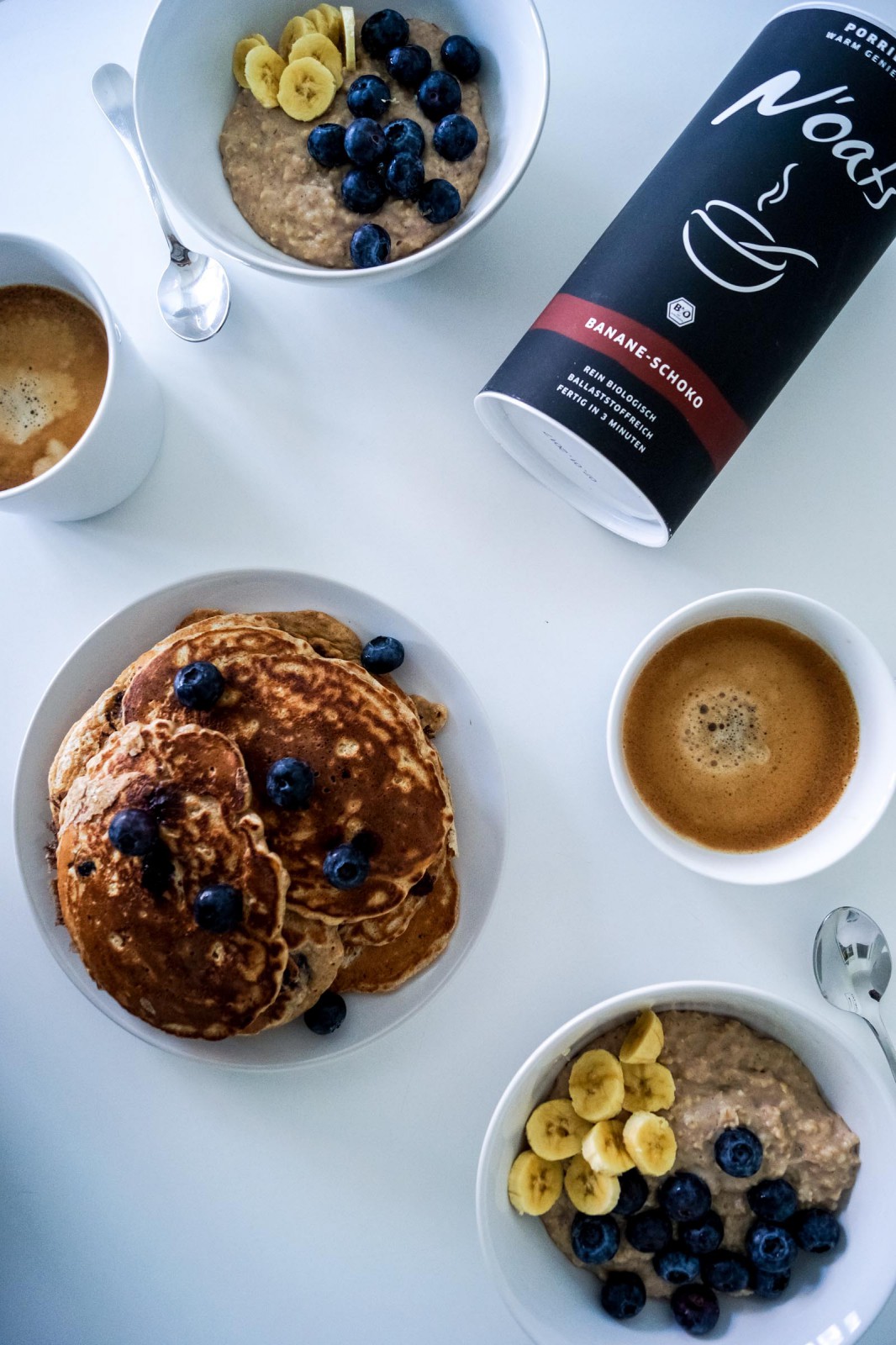 Paleo
You don't like or can't eat grain? Than Paleo is a great alternative for you. I recently discovered the Paleo-Apple-Crunchy from mymuesli and liked it a lot. Paleo is rich in proteins and healthy fats, perfect for followers of a low-carb diet 😉 You can either add milk or yoghurt and top it with everything you like. I added vanilla soy yoghurt, chia seeds and physalis.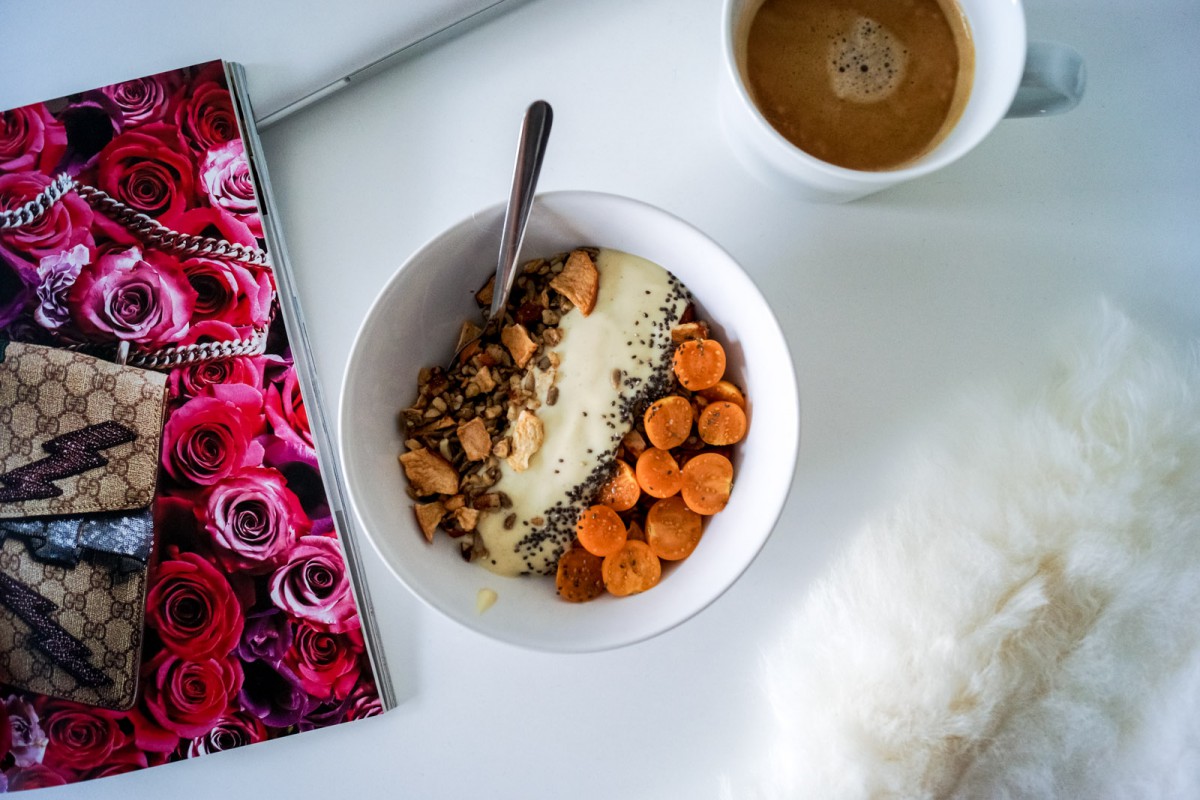 Avocado Bread
You don't like eating sweet in the morning? Then you may like the last breakfast idea: avocado bread. When I was in Australia, I ate a lot avocado. And even back in Berlin, I started eating avocado regularly, mostly on bread. I usually add tomatoes or eggs, but in this case, I tried something new and added cream cheese – it's so delicious! But, of course, you can also take it simple and only add tomatoes as well as a lot of pepper and salt. Never forget to add pepper and salt, because otherwise it would be tasteless.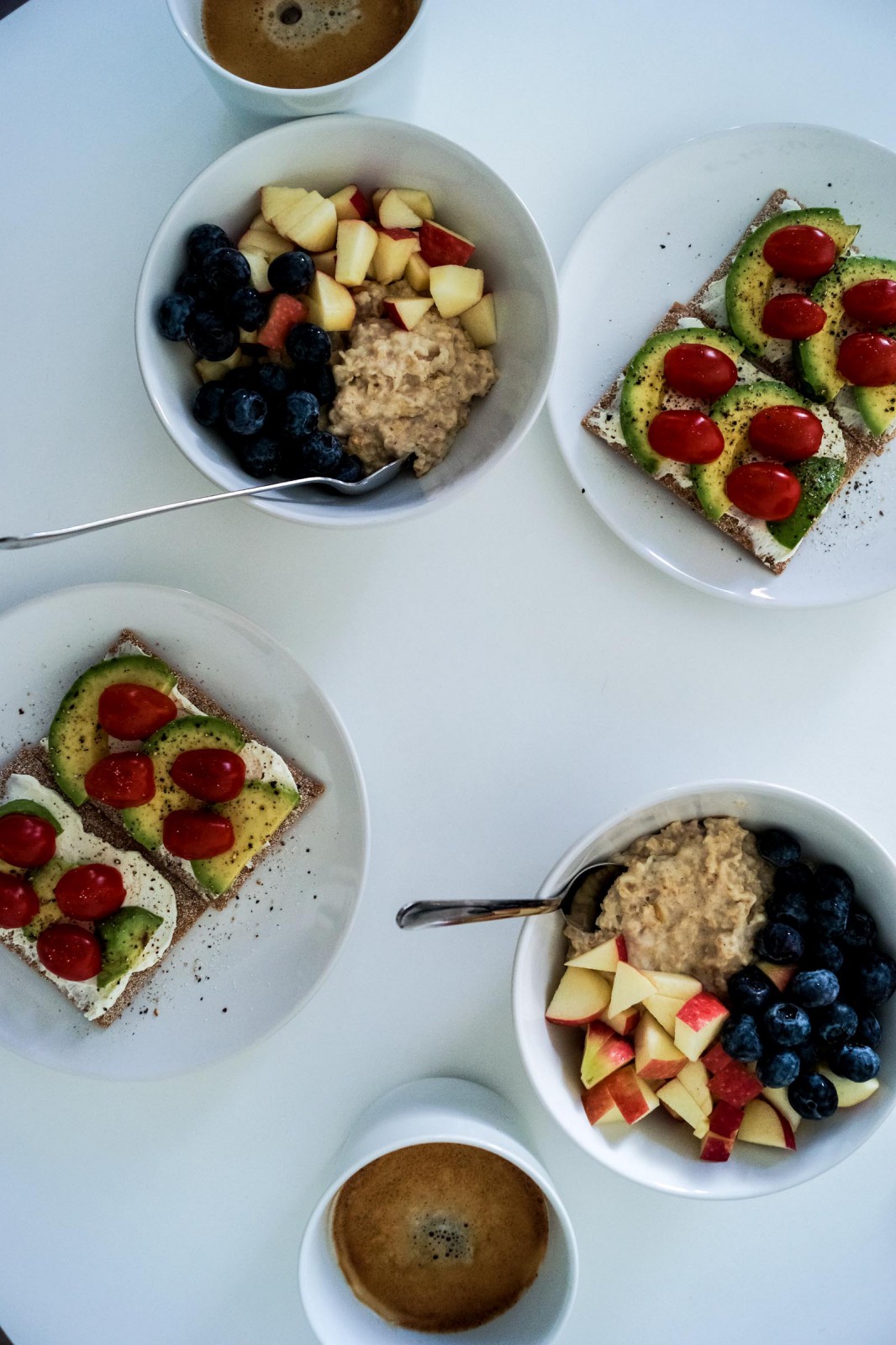 The muesli, porridge and paleo muesli is from mymuesli. Recipes and creations are my own ideas 🙂 Which one is your favourite breakfast idea? What do you usually eat for breakfast?
In friendly cooperation with mymuesli