The holidays are coming closer and with the holidays comes parties, events and dinners. Whatever the case may be, we know that deciding what to wear isn't that easy and that's why December on whaelse.com is all about festive outfit inspirations. I've already shared several outfit ideas and you can find the christmas outfits here and the NYE outfits here.
Festive Outfit for Christmas or NYE
Today I want to share a festive outfit you can wear for christmas dinners or Christmas Eve as well as for your NYE party. It's a simple total black outfit and you guys know, that you can never go wrong with black, don't you? 😉 For this festive outfit I combined black jeans with my oversized blazer and black booties. I added a lace body to render a special touch.
Lace Body
Guys, the devil is in the details! That's why this look would be nothing without the lace body. This look would be deadly boring without this lace body.
I bought this body some weeks ago at H&M. I was looking for a lace body for a while, when I found this one. Actually I didn't want a total see-through body, but I just couldn't find a nice non-see-through lace body. But because I really liked the shape and cut of this H&M body I wanted to give it a try even when it is a bit difficult to combine a see-through lace body without looking slutty.. I can't / don't want to wear a top or bondeau underneath, because of the low-cut back, but what to do instead?
You can see my solution in this outfit: I simply wore a blazer above the body, let it partly unbottend and rolled the sleeves up.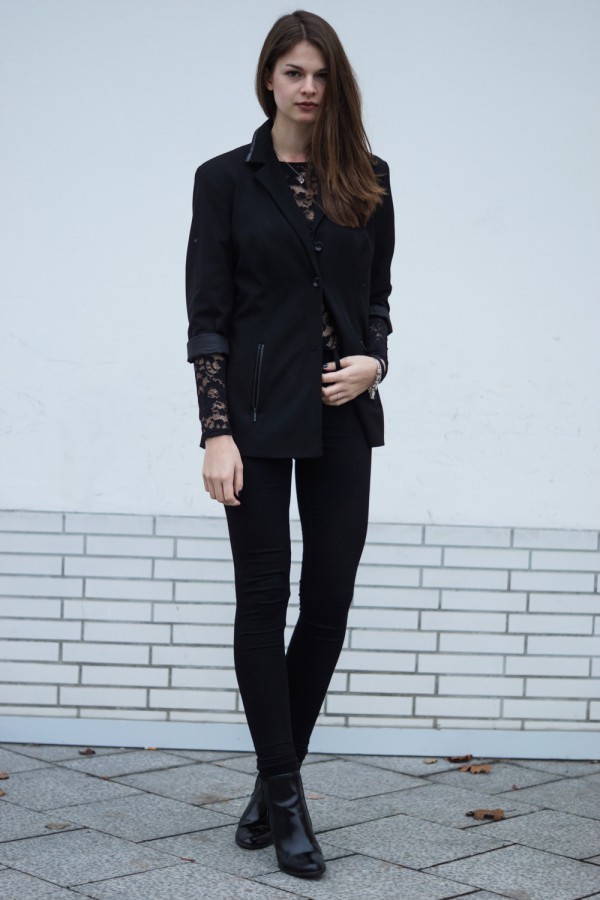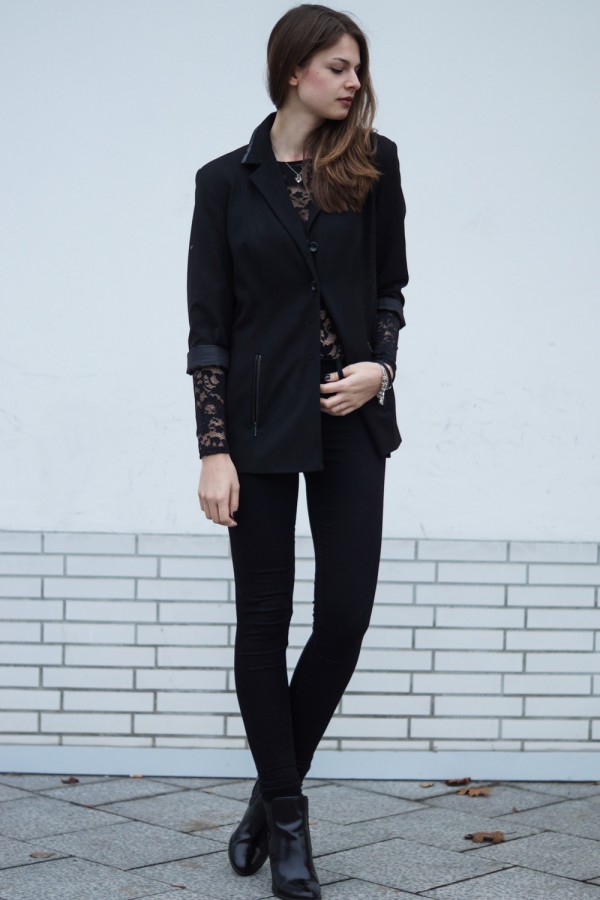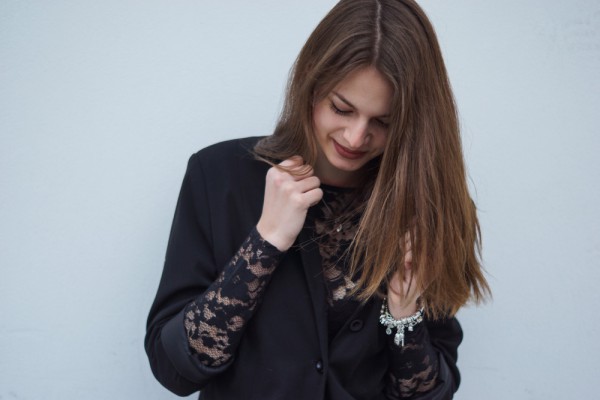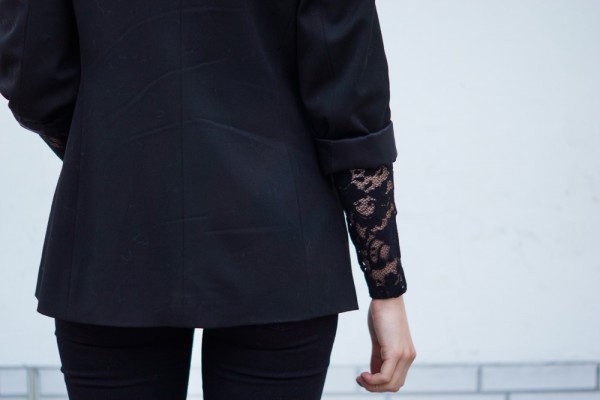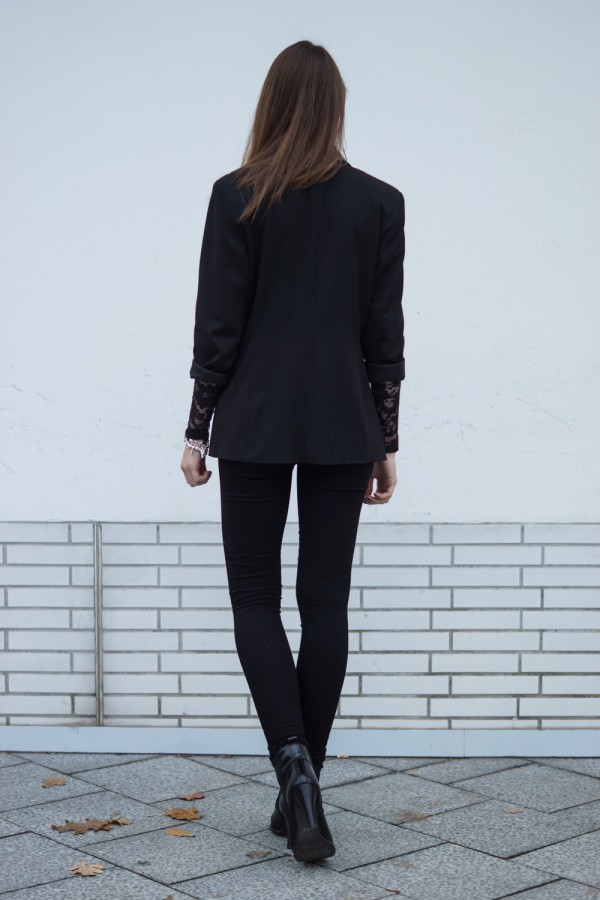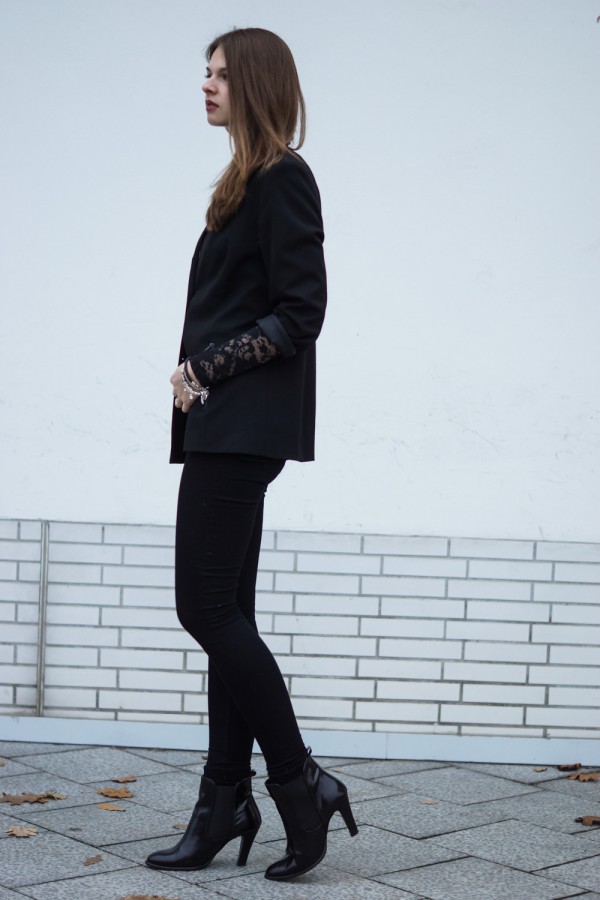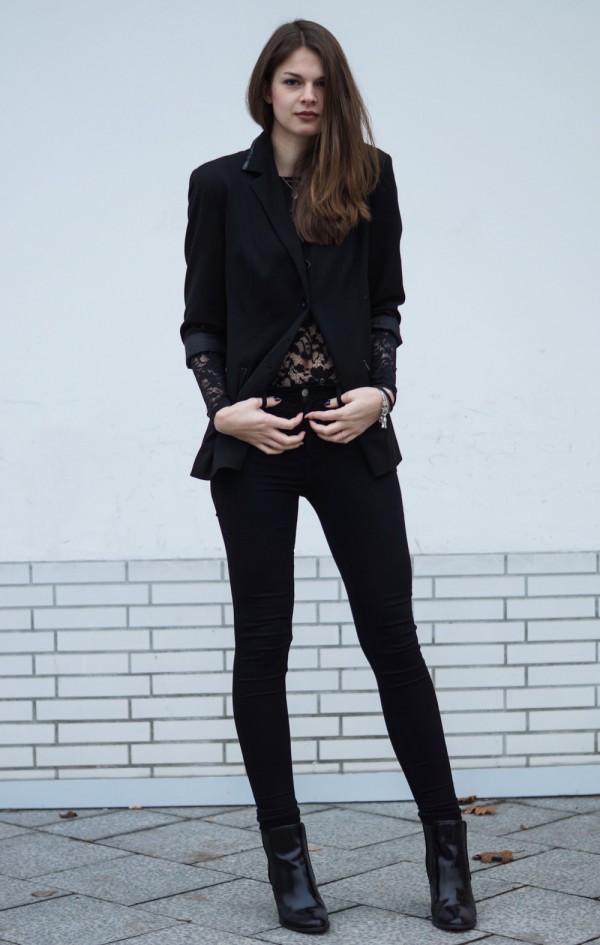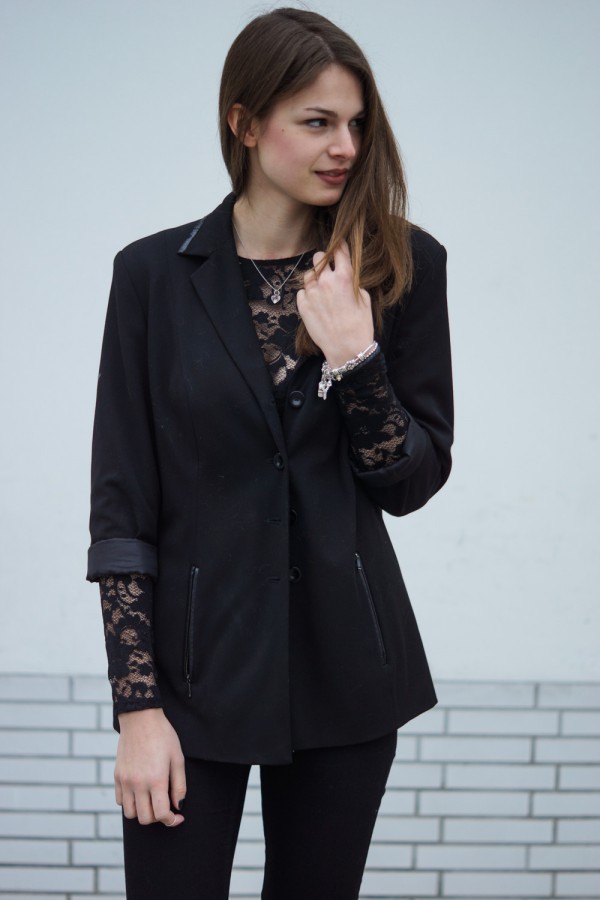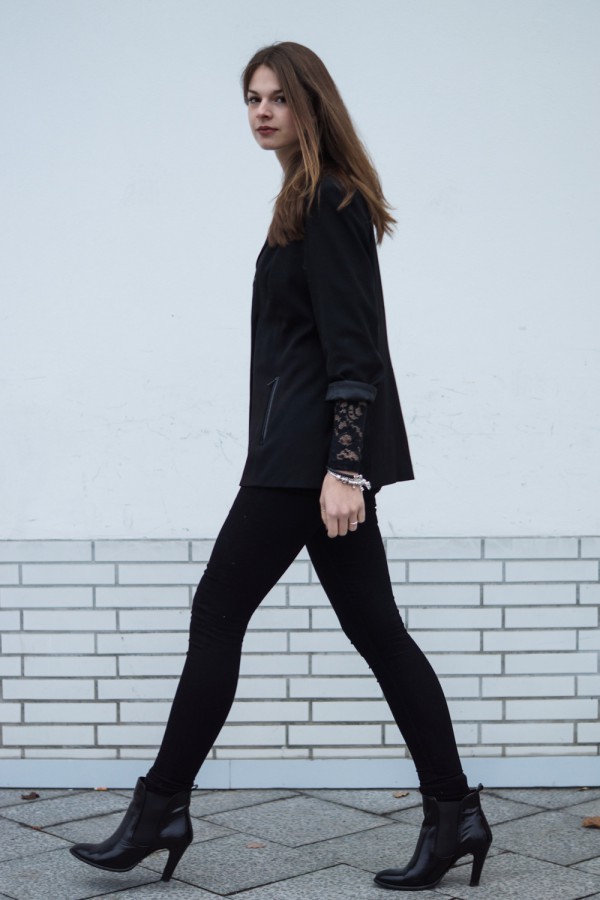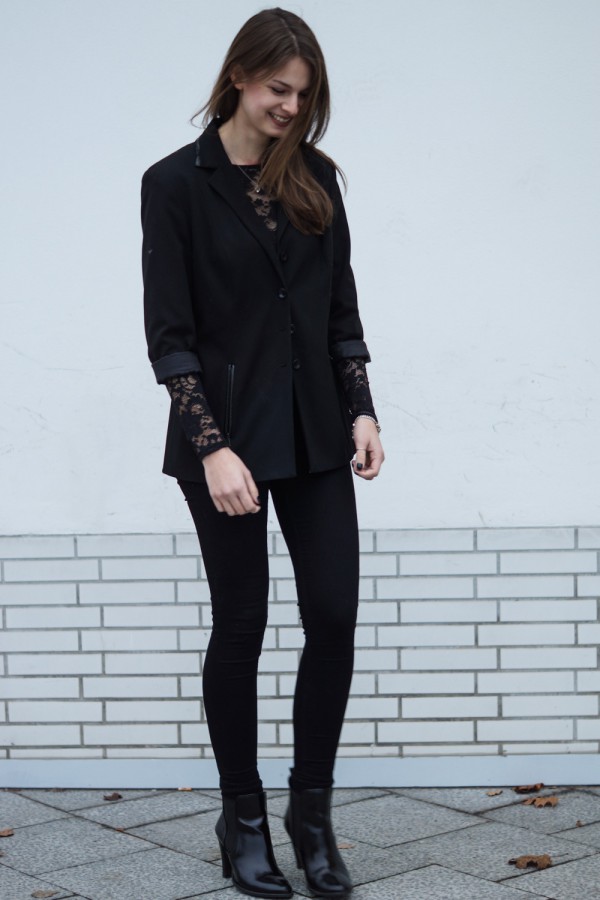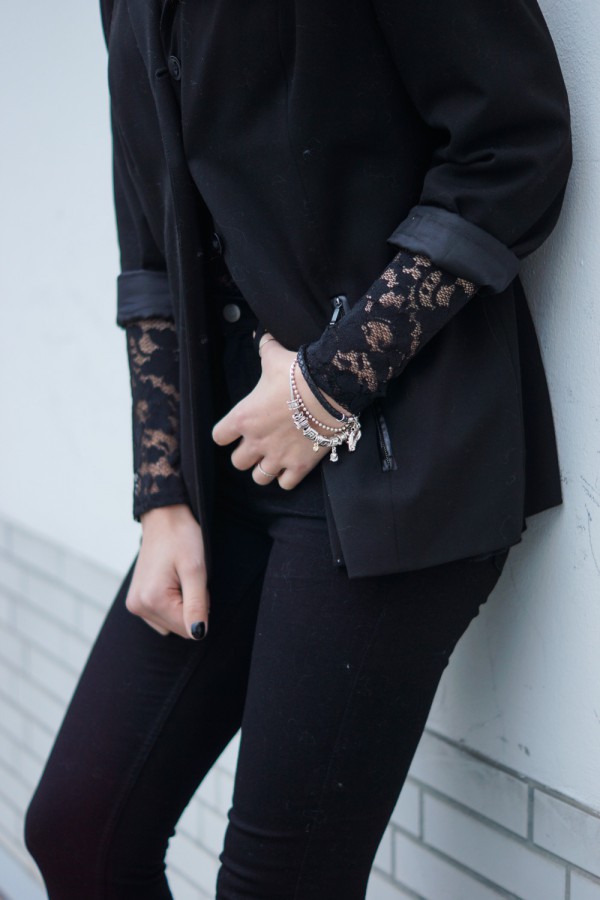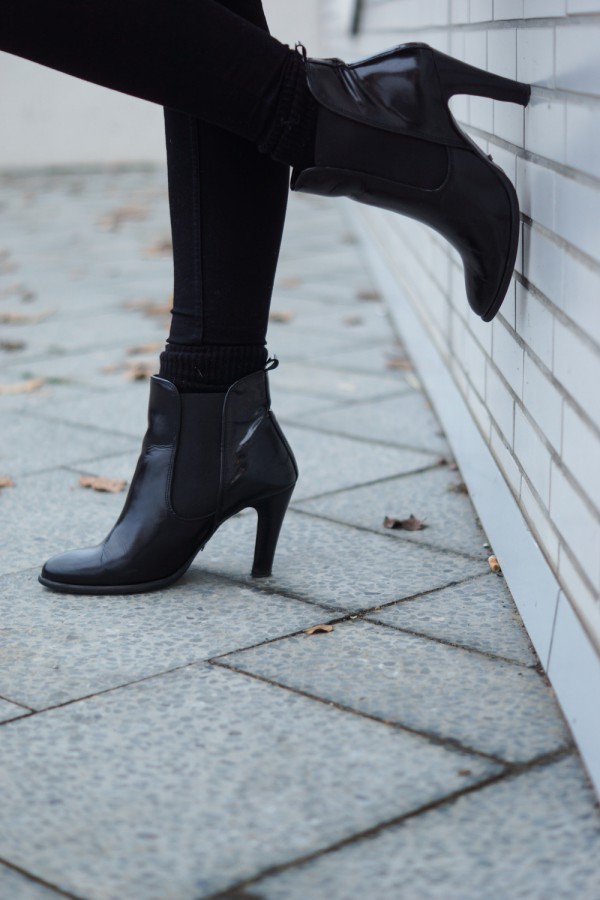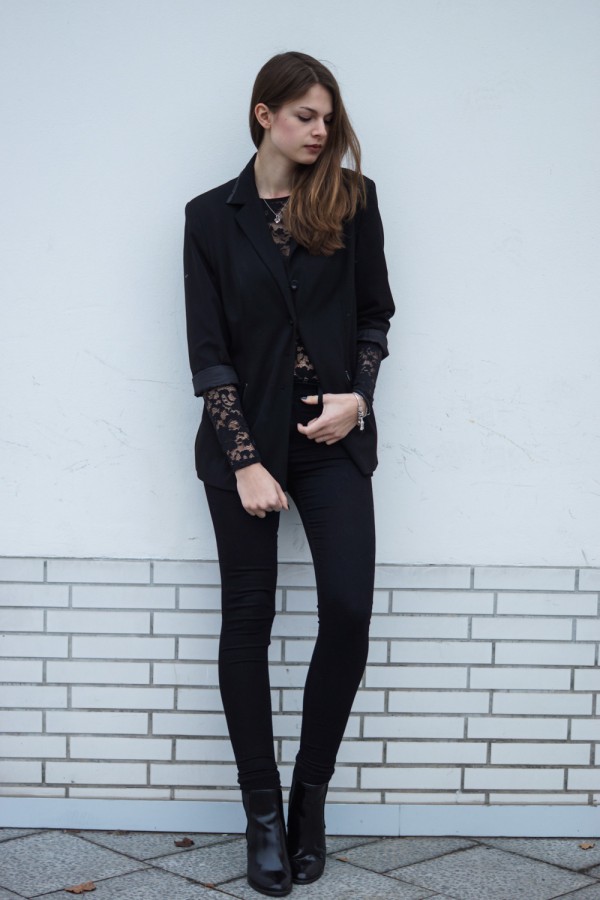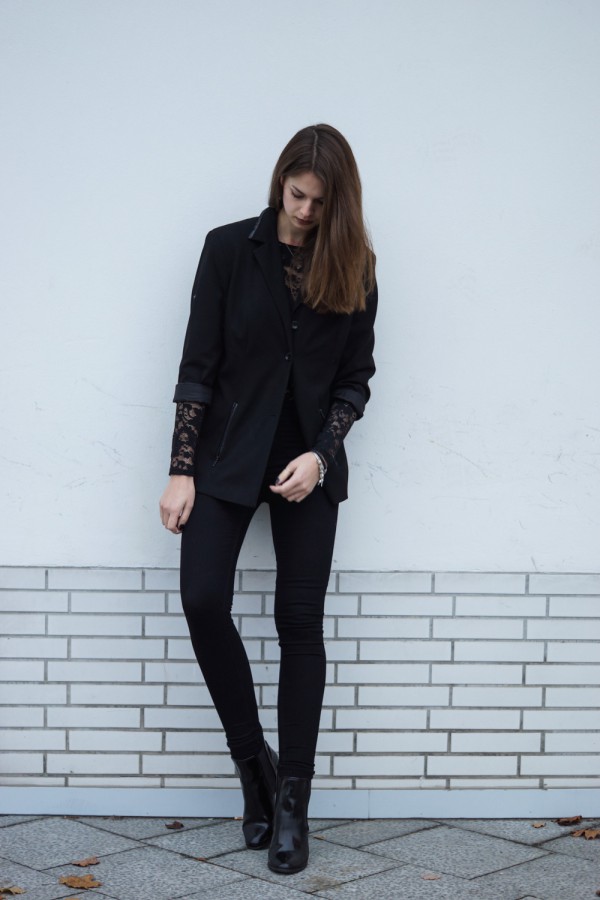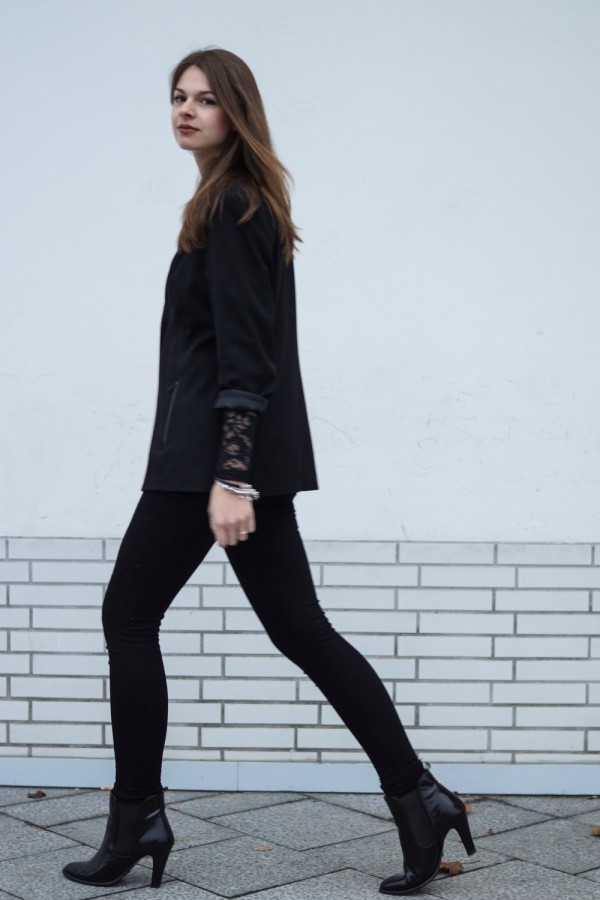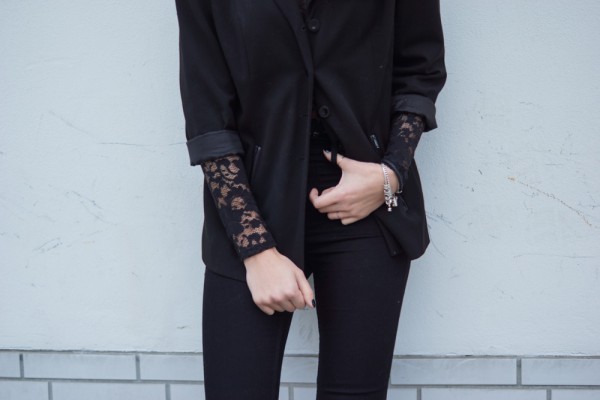 SHOP SIMILAR CLOTHES // LOOK-A-LIKE