Fashion Week is officially over, no more events, no more shows, no more fashion week parties for this season! Now it's time for some last minute preparations for my three months in Australia, because the day of my flight is coming closer.. less than two weeks folks! 🙂
Fashion Week Day 5
Our fifth Fashion Week Berlin day was very relaxed day. I started the day at the gym, had breakfast afterwards and got a bit work done. At noon we went to the FashionBloggerCafé where we spent almost three hours before we left for another show: YVY at the Lavera showfloor. The last event of the day was the Twelve Thirteen Jewelry Night Out by Hublot. That's it. That was our MBFWB Day 5! We had a nice week, but I'm very happy it's over.. 😉 Fashion Weeks aren't only fun, they can be very stressful as well.
Fashion Week Outfit
Because of this relaxed Fashion Week day I chose a relaxed Fashion Week Outfit as well. I didn't want to wear a total black look again, that's why I topped it off with my mixed faux fur jacket from Missguided 😉 Well, it still isn't a colourful look, but it isn't a total black one as well…
Oh and btw: what about my new sunglasses from GUFO?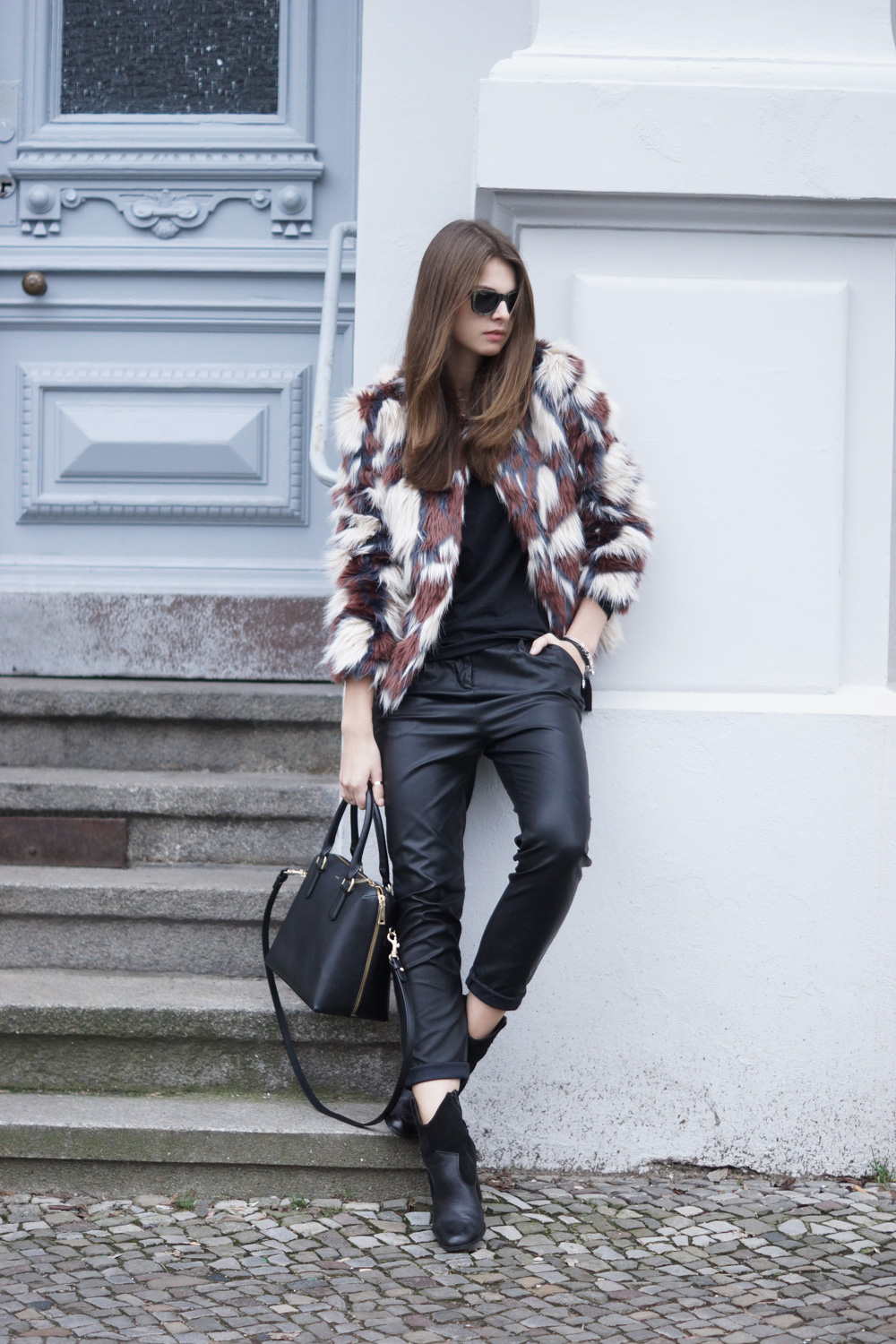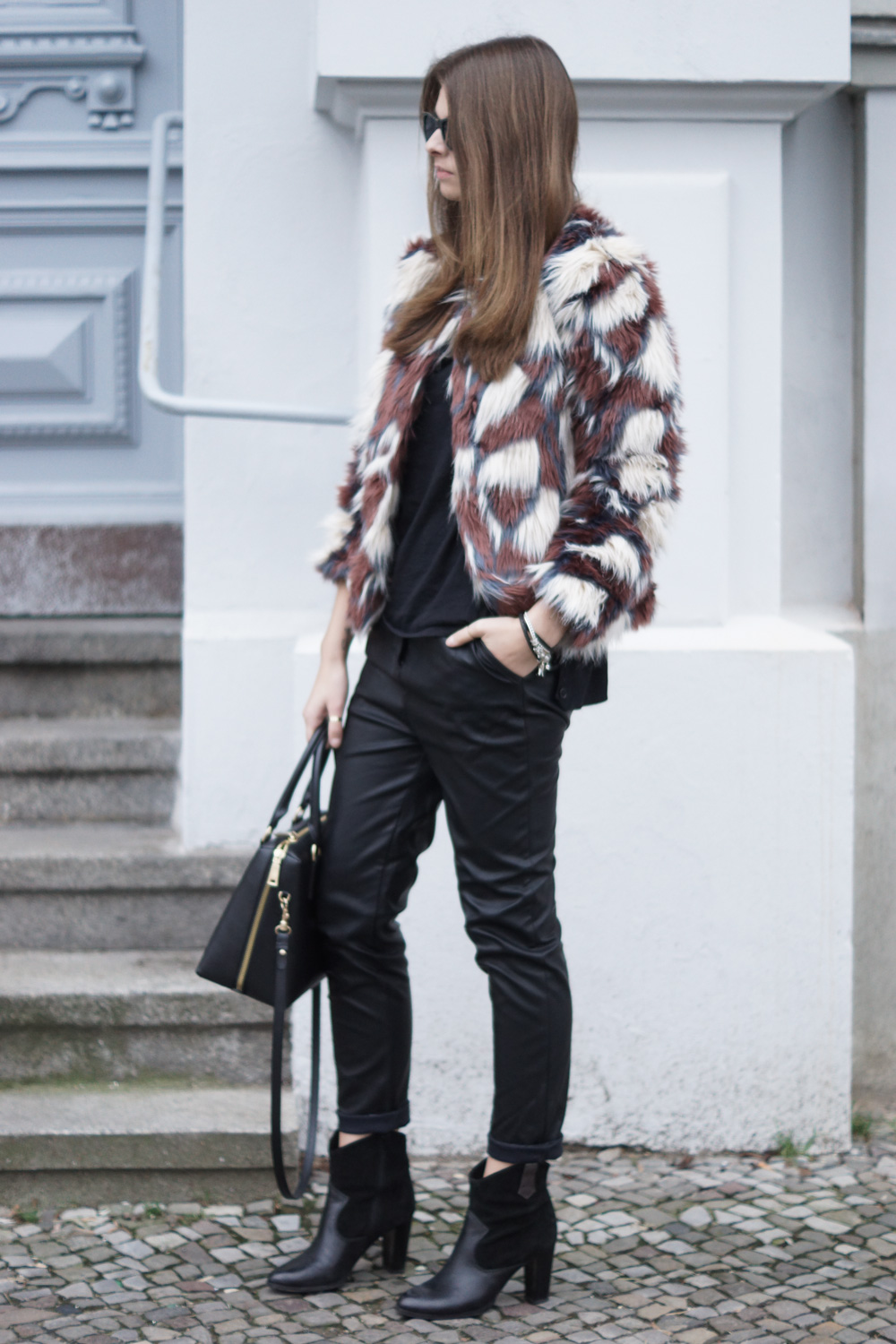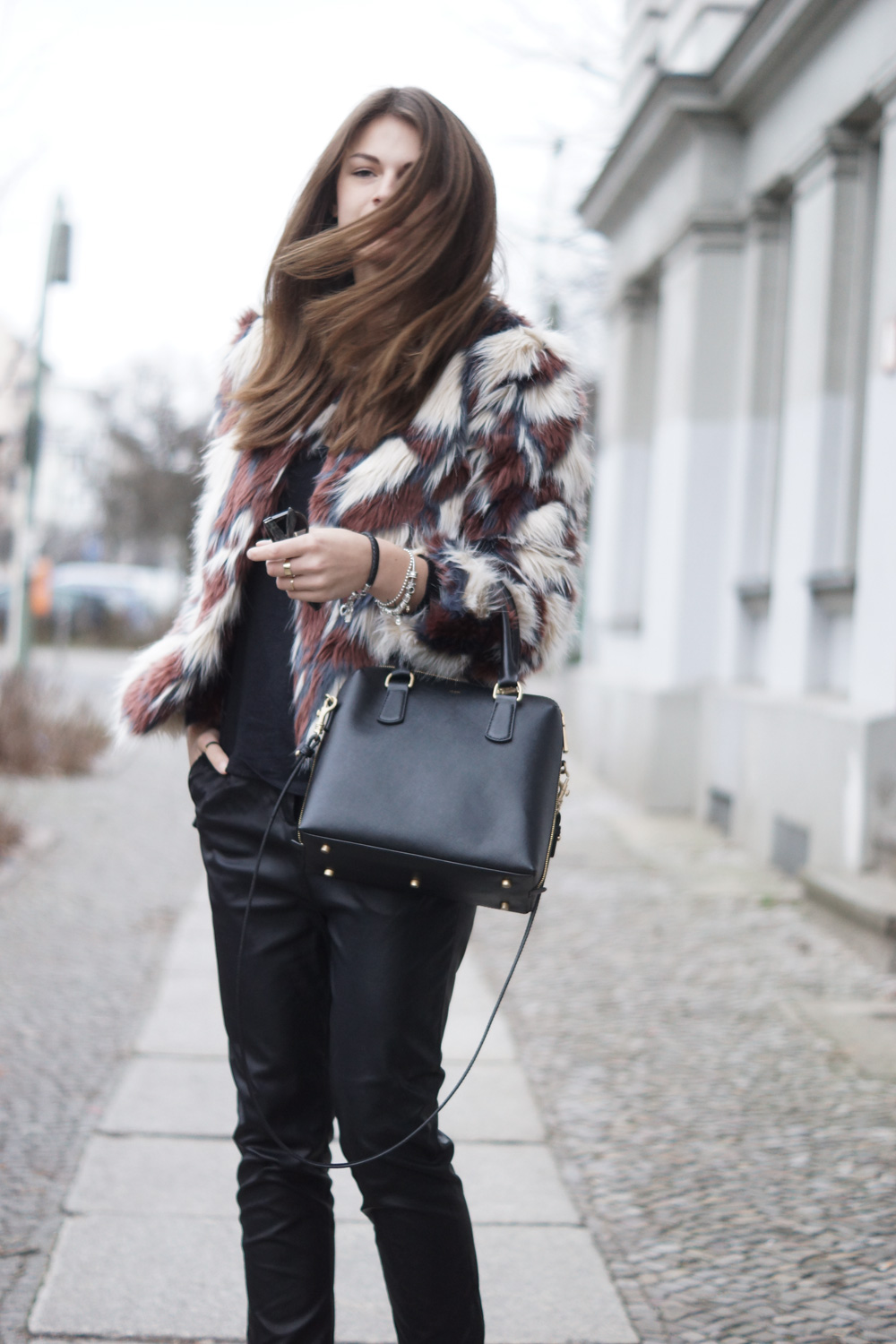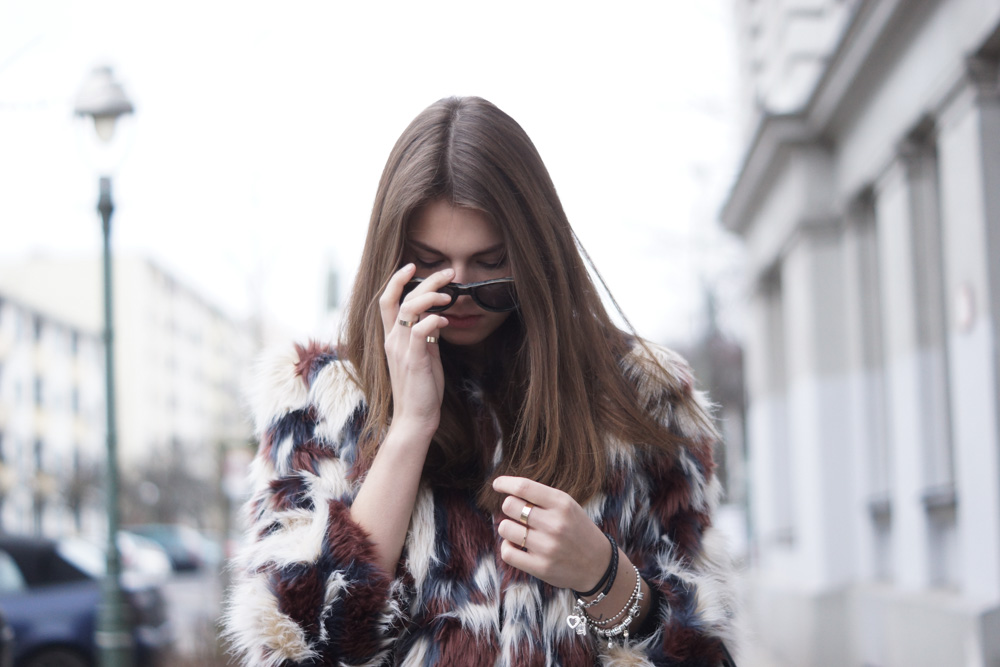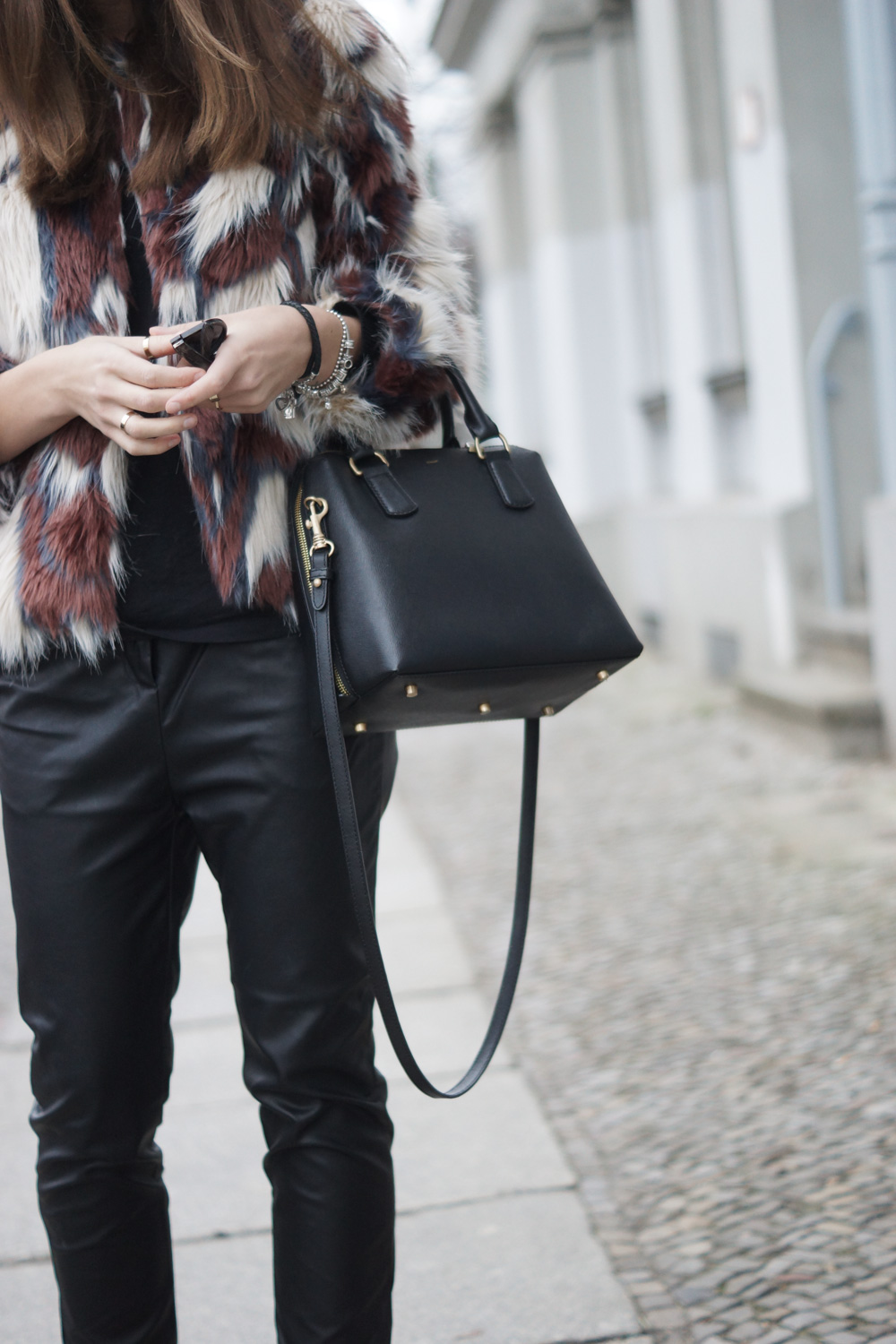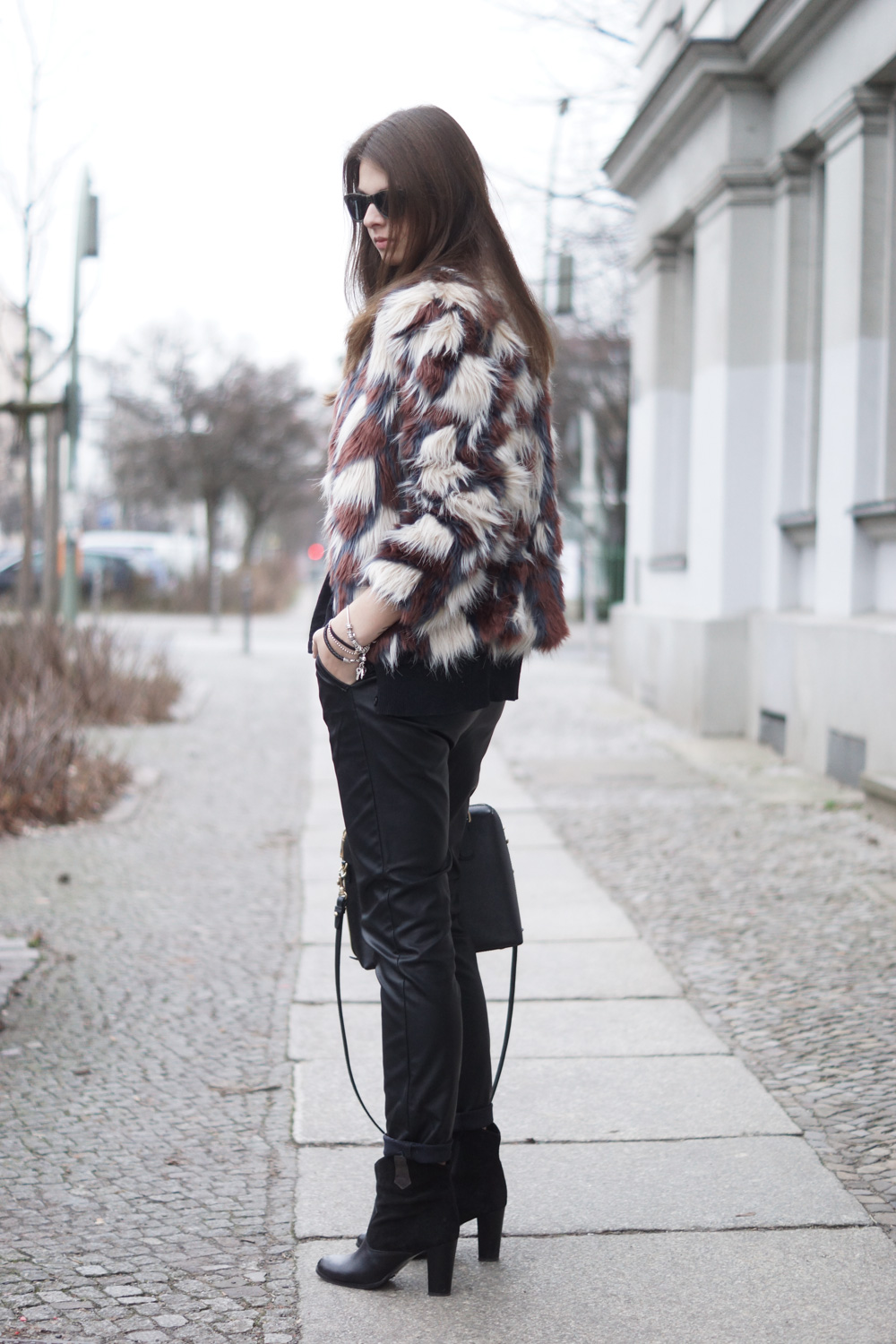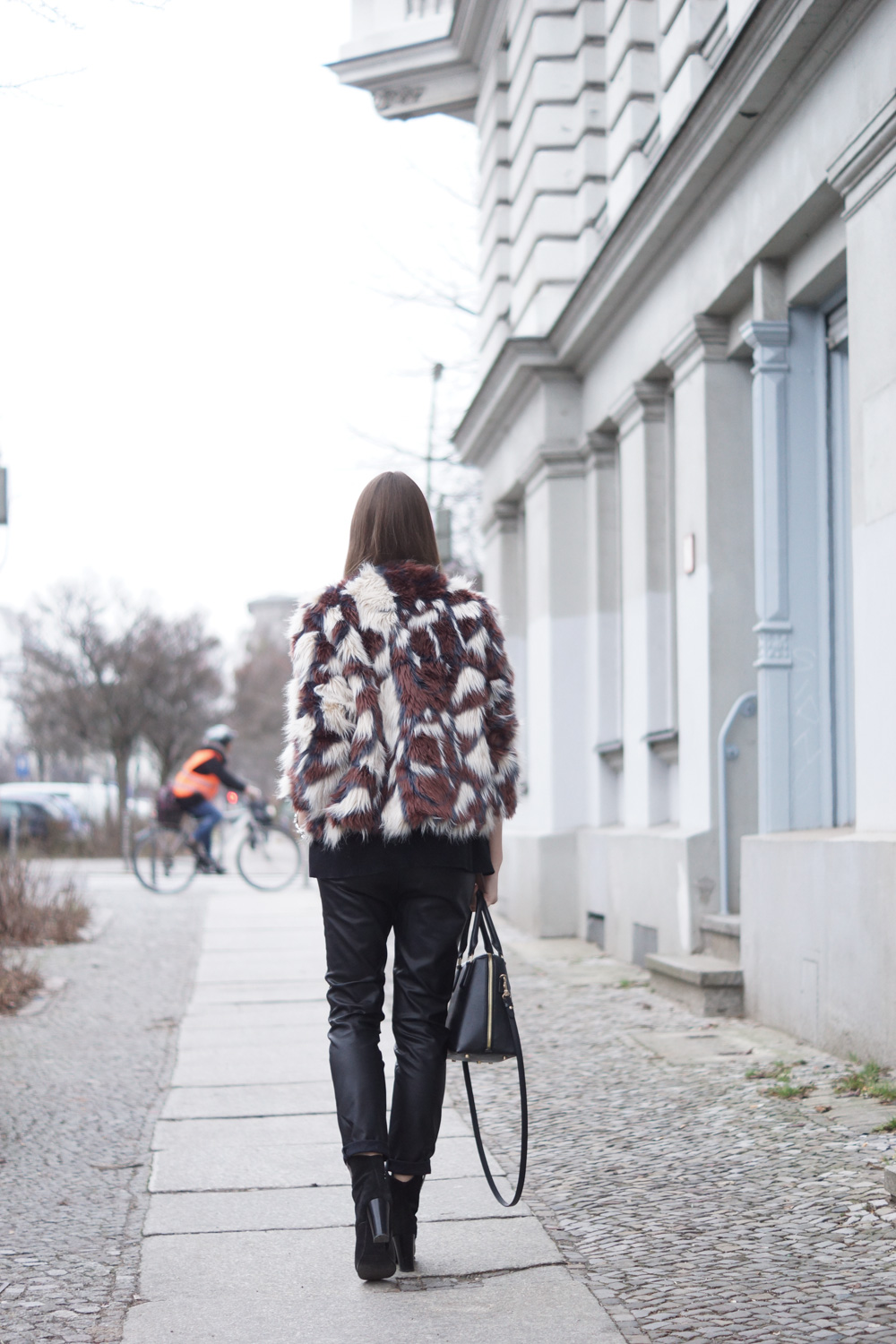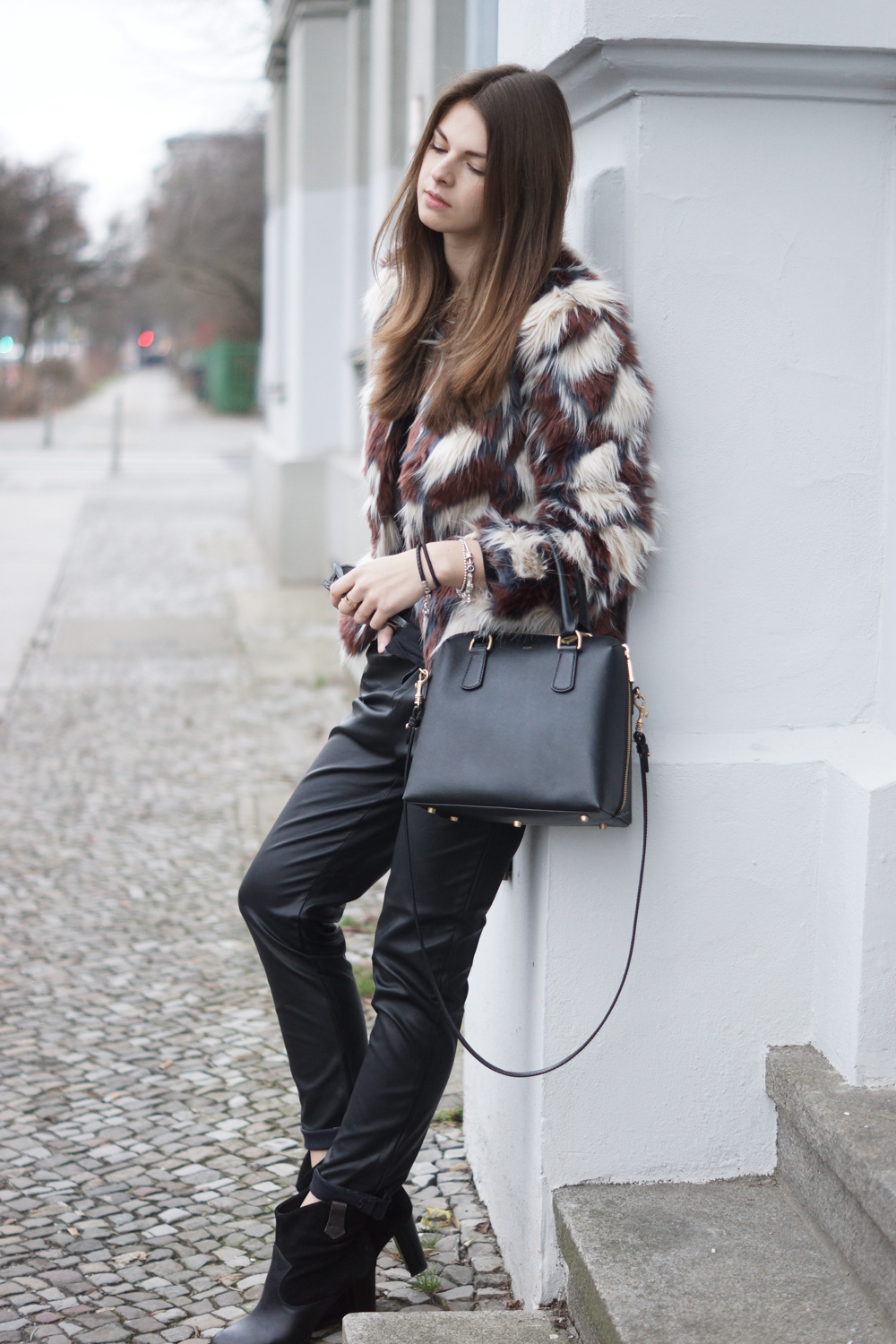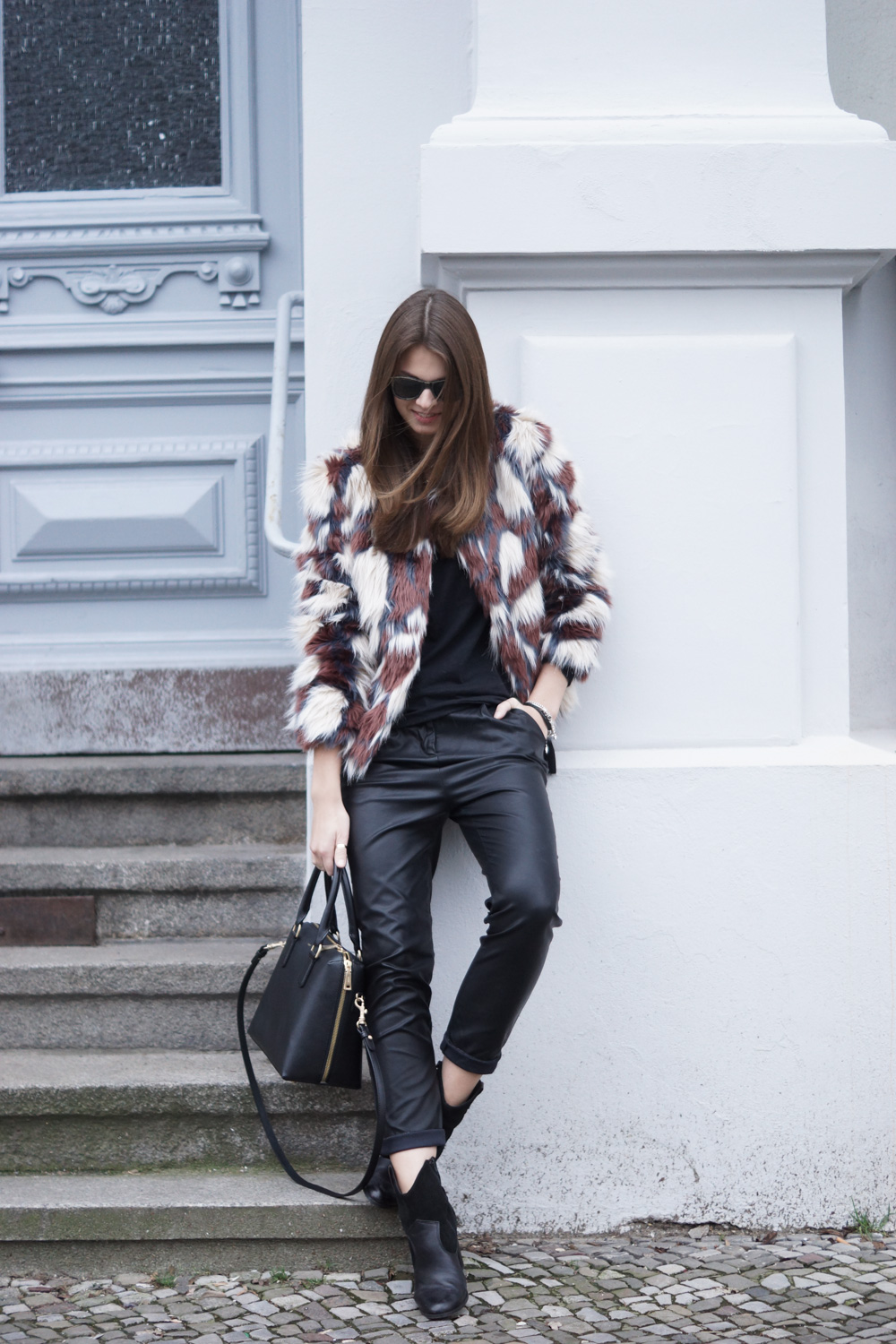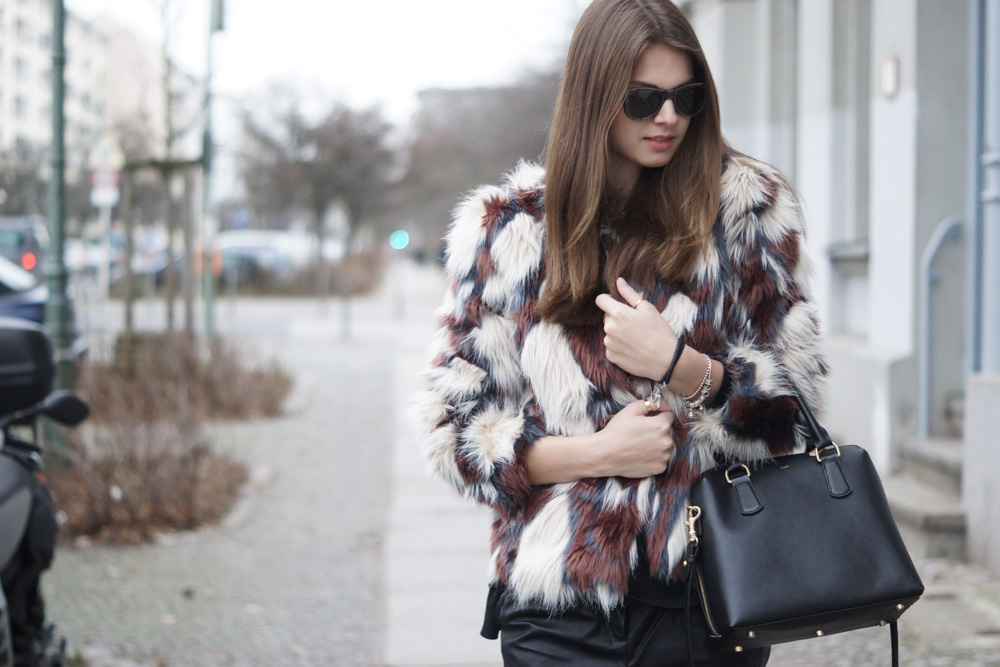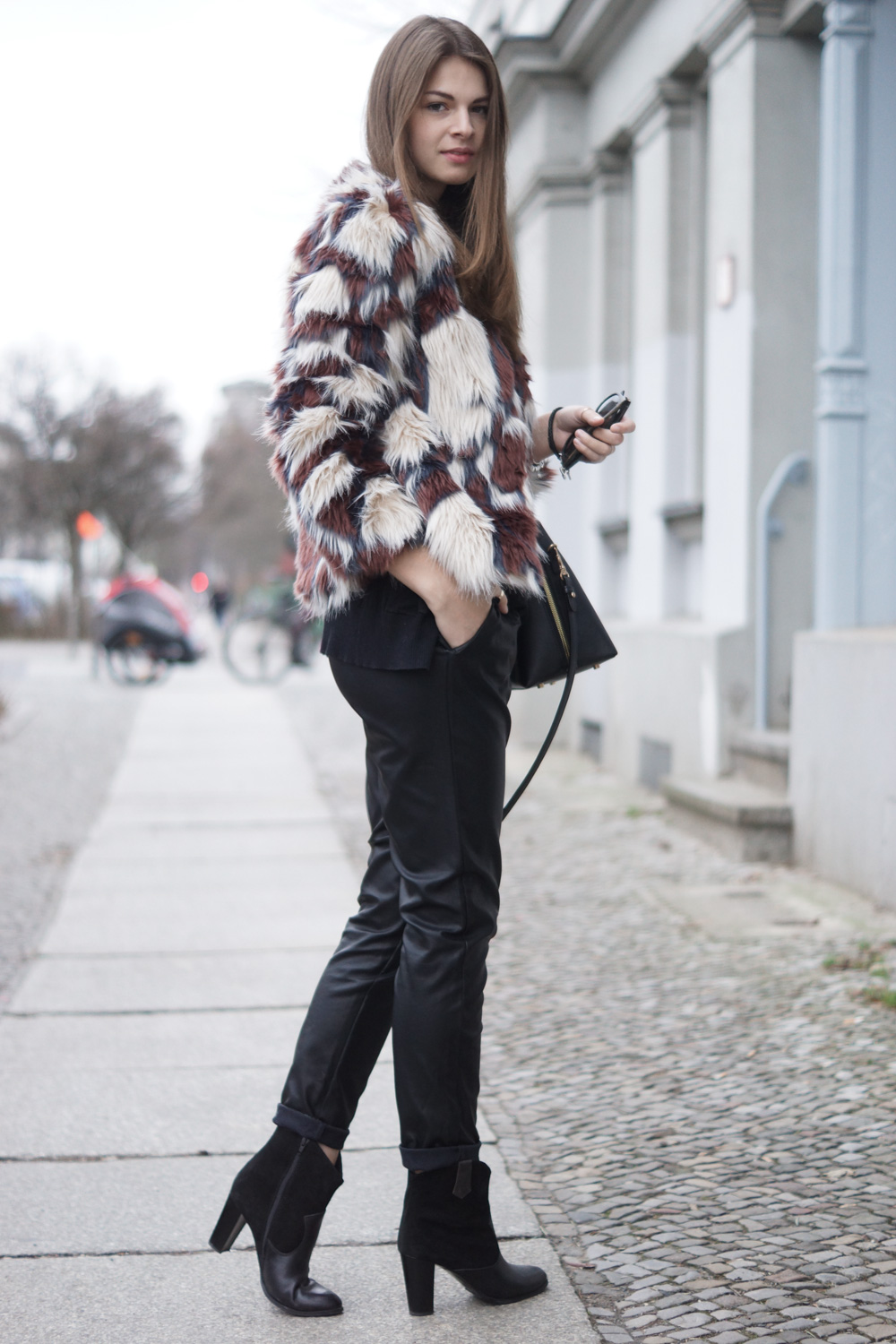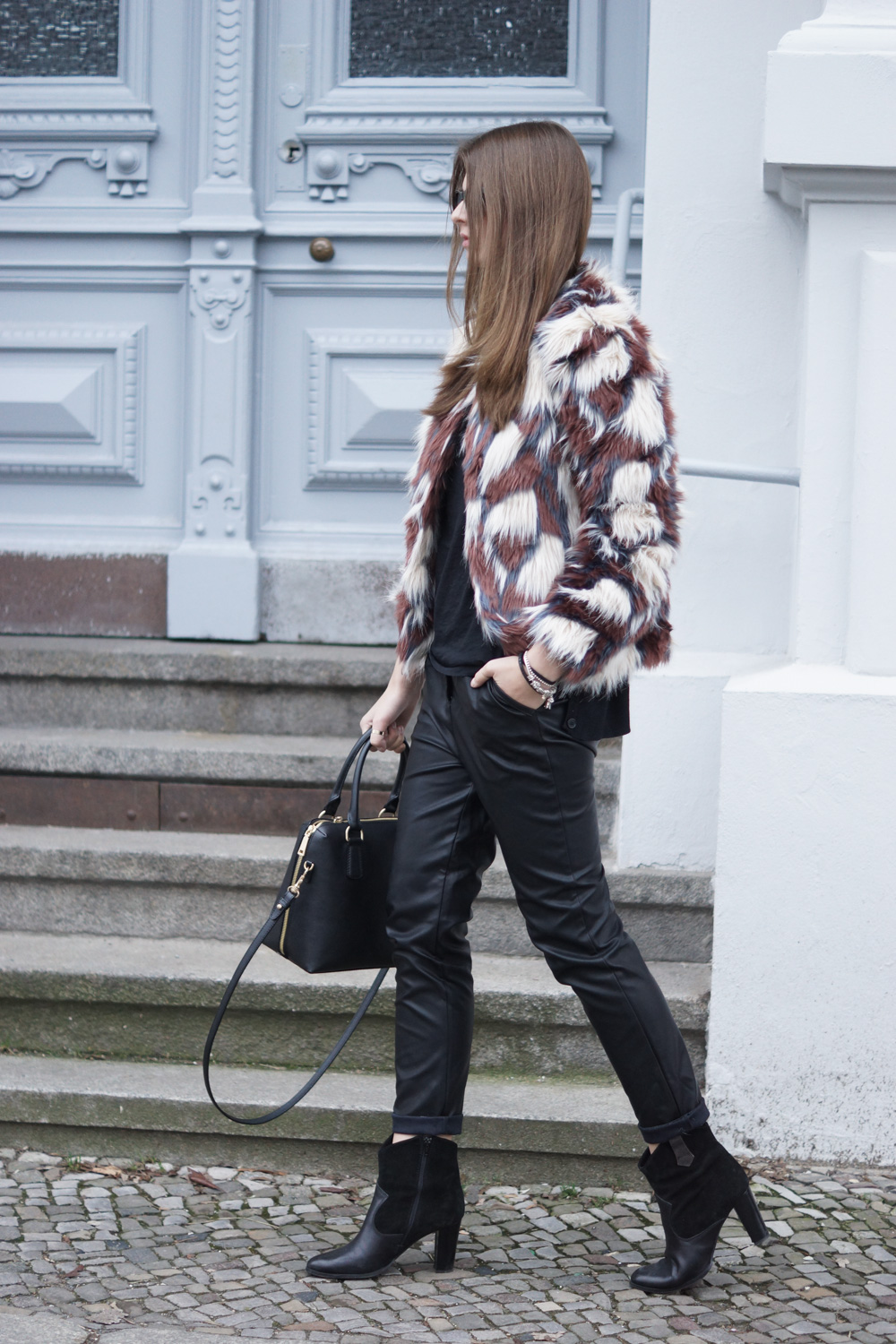 SHOP THE LOOK // SIMILAR CLOTHES