Today is the last day of MBFWB. I'll attend the FashionBloggerCafé and afterwards I have two more shows I'll go to. But for now I would like to talk about Fashion Week Berlin Day 4 and to share my outfit with you.
Fashion Week Berlin Day 4
The fourth day started with Isabell de Hillerin, it was the first end last show we attended yesterday. After three very busy days, I definitely needed this calm day! I finally had time to go to the office and to get work done! 😉 Well, Fashion Week isn't only fun..
But the Isabell de Hillerin show wasn't the only Fashion Week event of MBFWB day four. According to the motto "Business before pleasure" we went to the Cropped Magazine Party as well.
Fashion Week Outfit
The outfit you can see here is the look I wore for the show. I chose a total black look again and combined my Alexander Wang x H&M sweater with transparent stripes with a black coat and black overknees as well as my Rebecca Minkoff Skylar Mini. I have to confess, it was a bit cold, but I thought it wouldn't be that cold x) Luckily I could go home after the show to change my outfit. 😉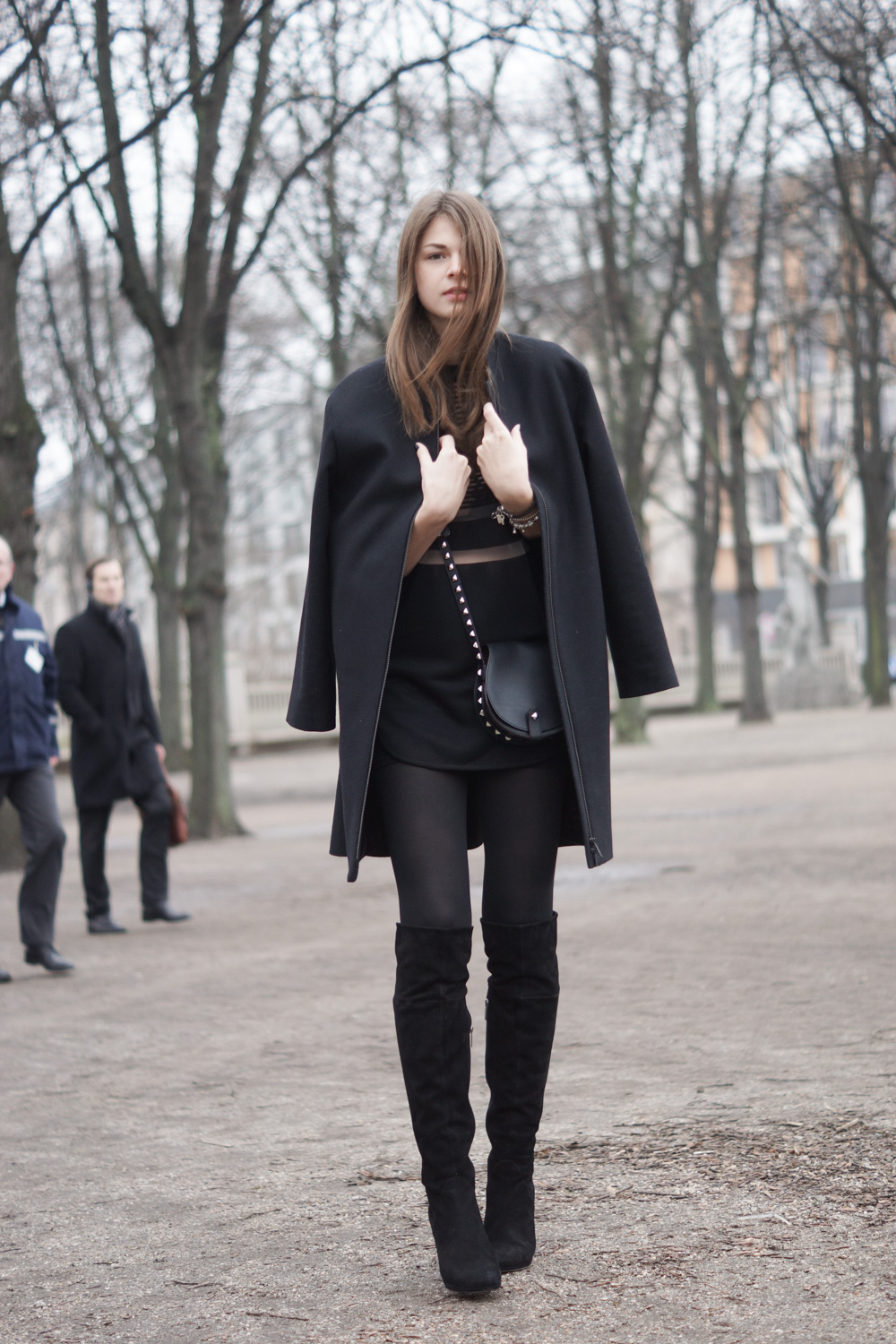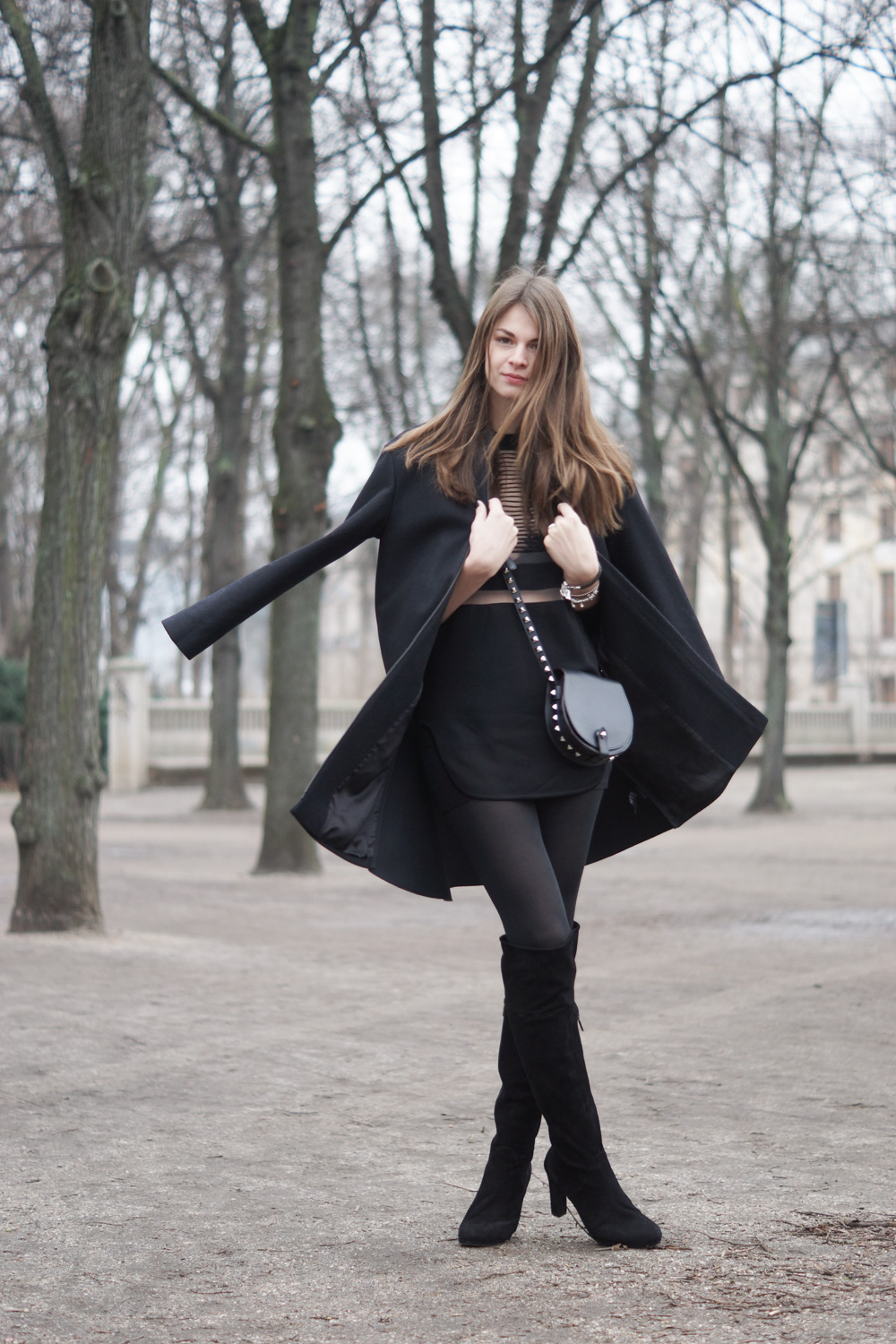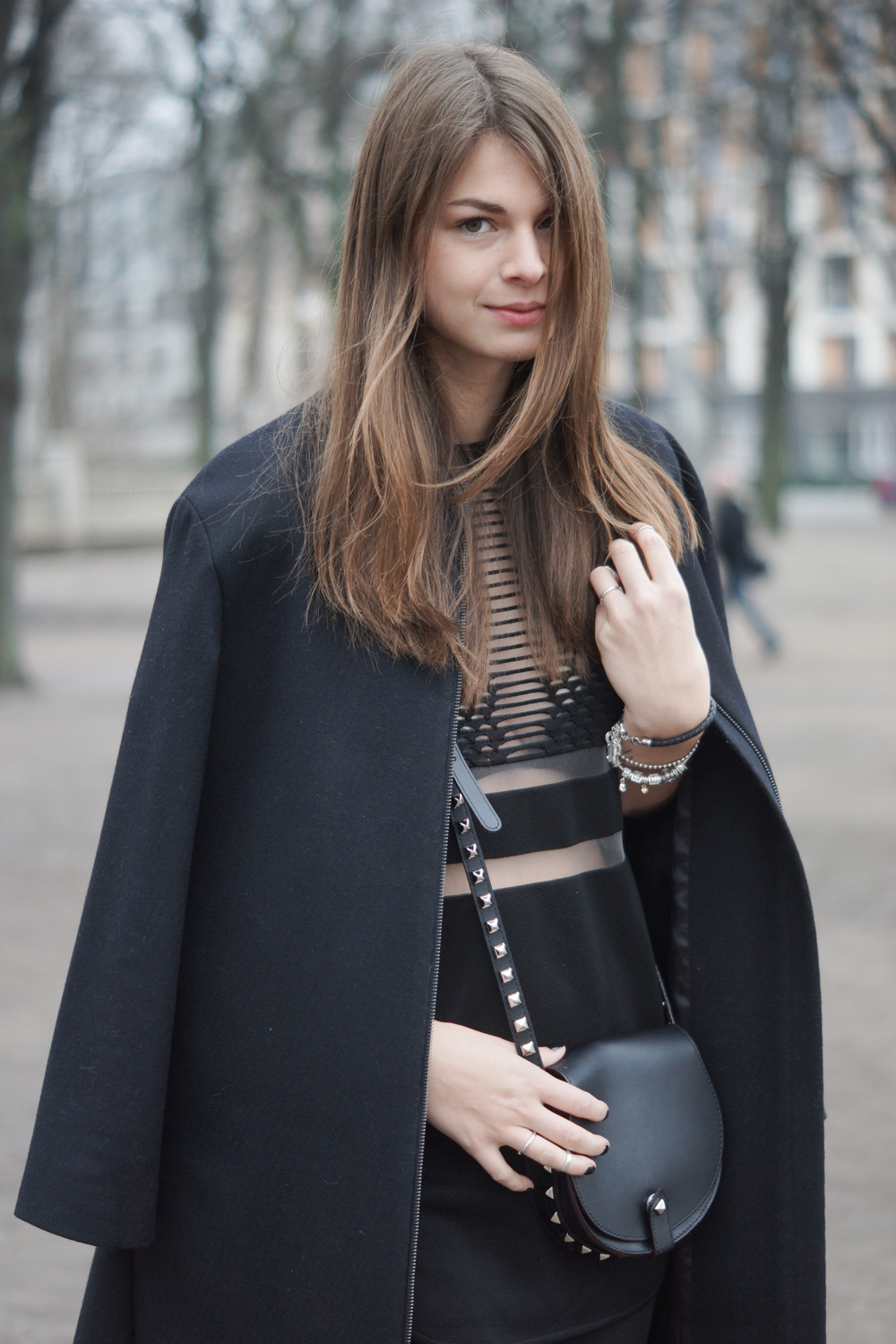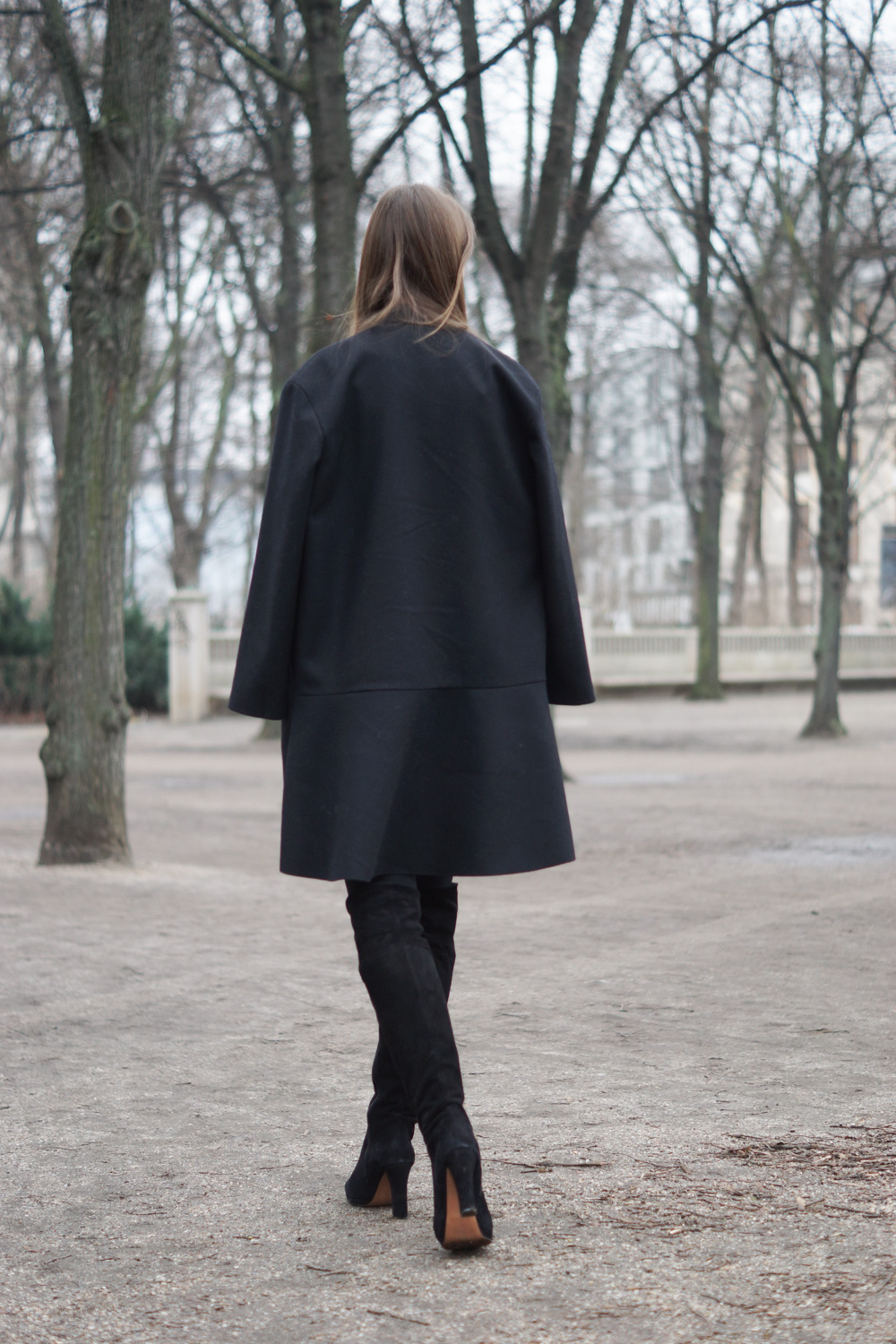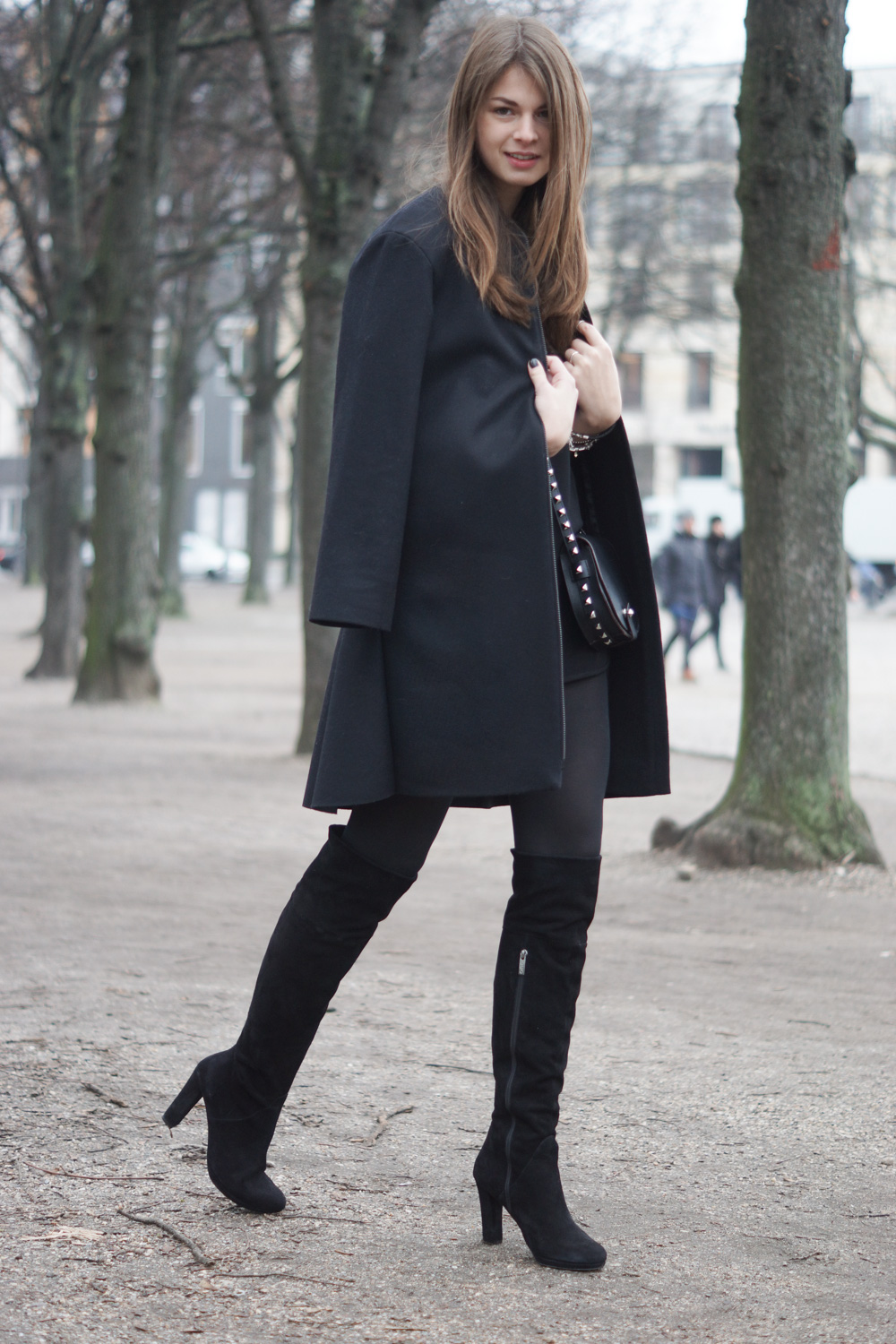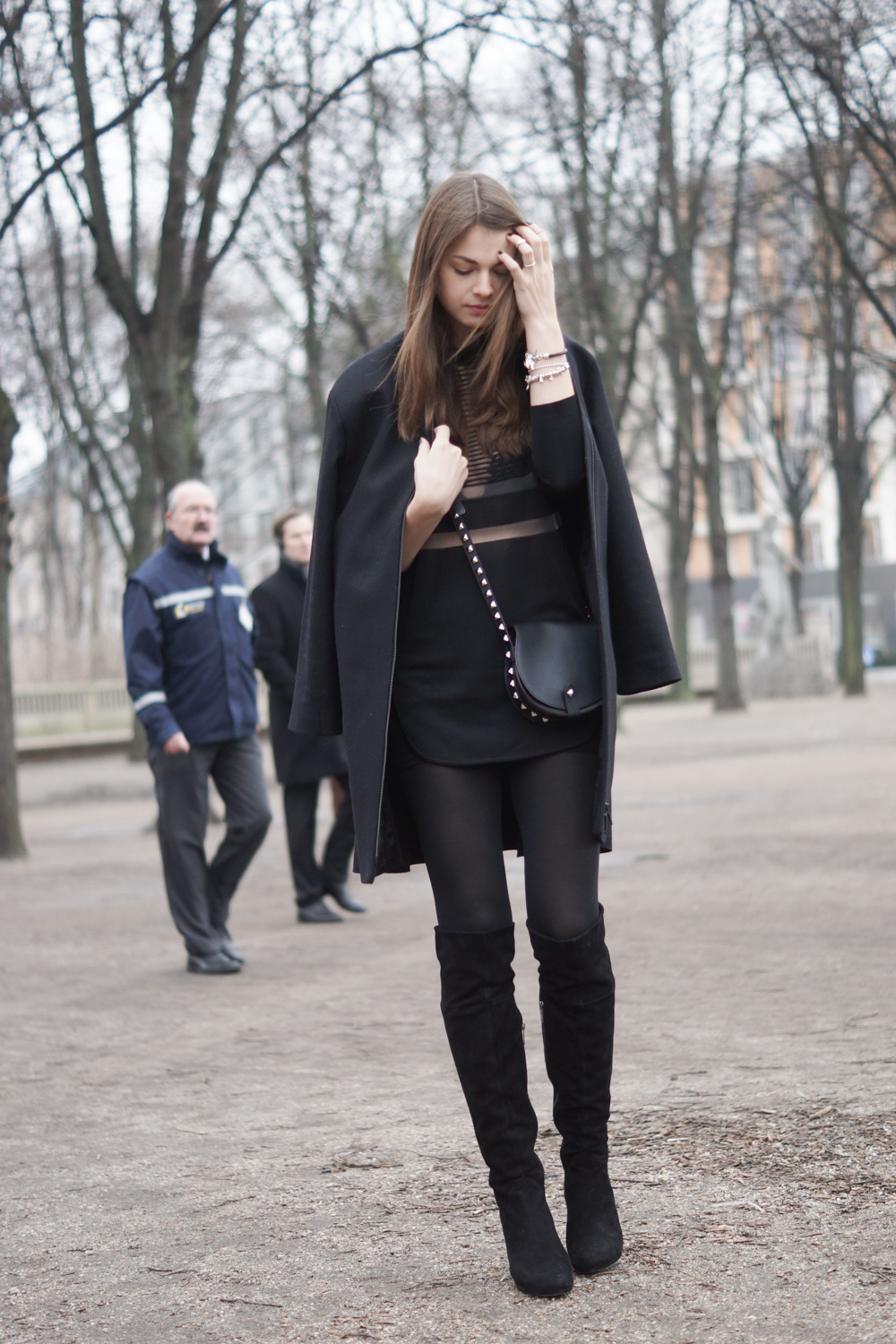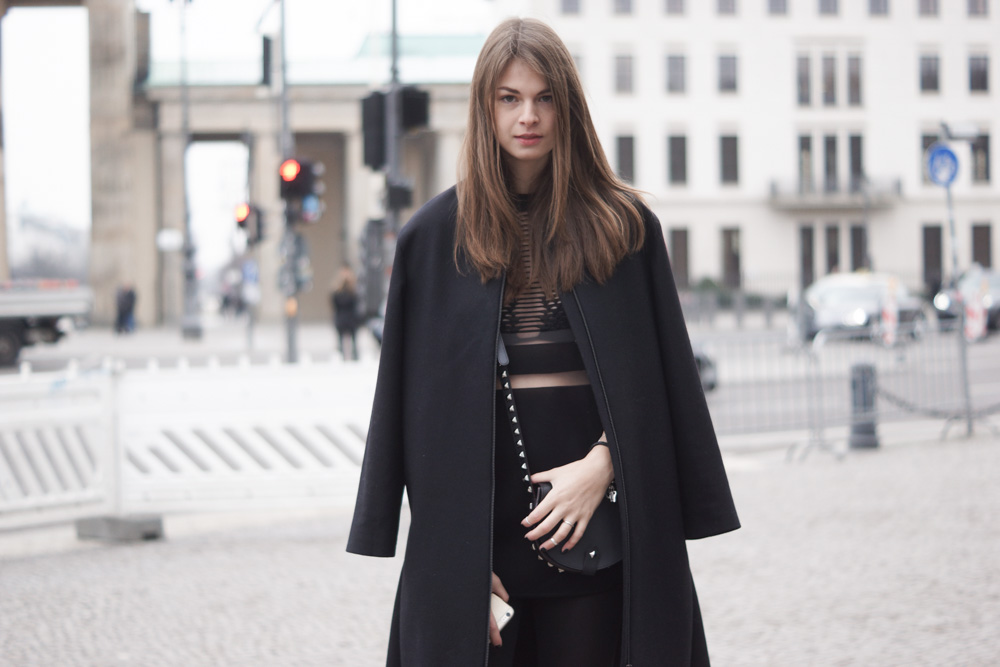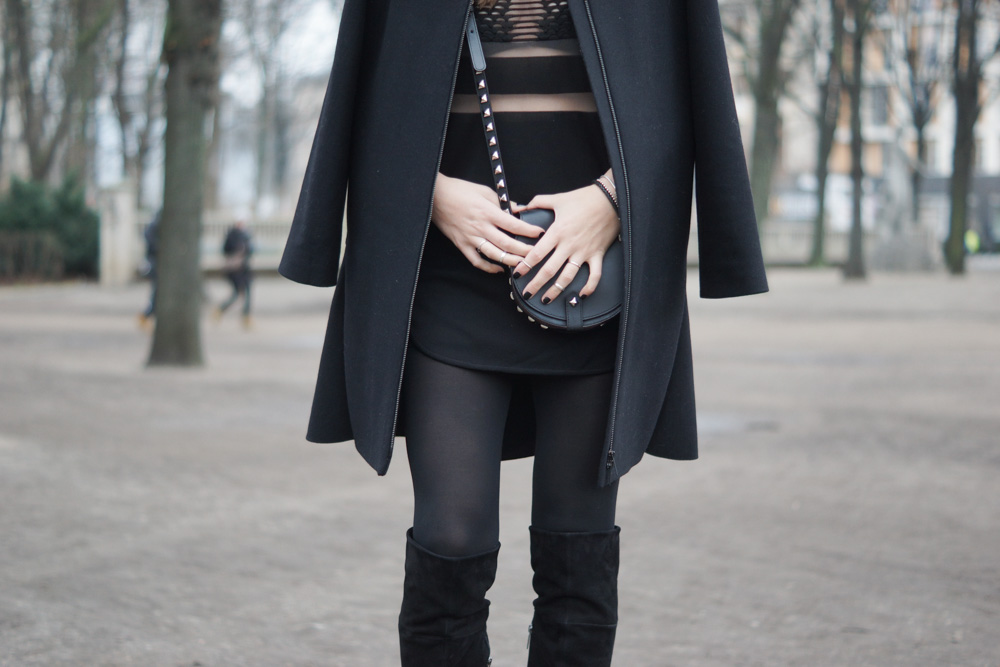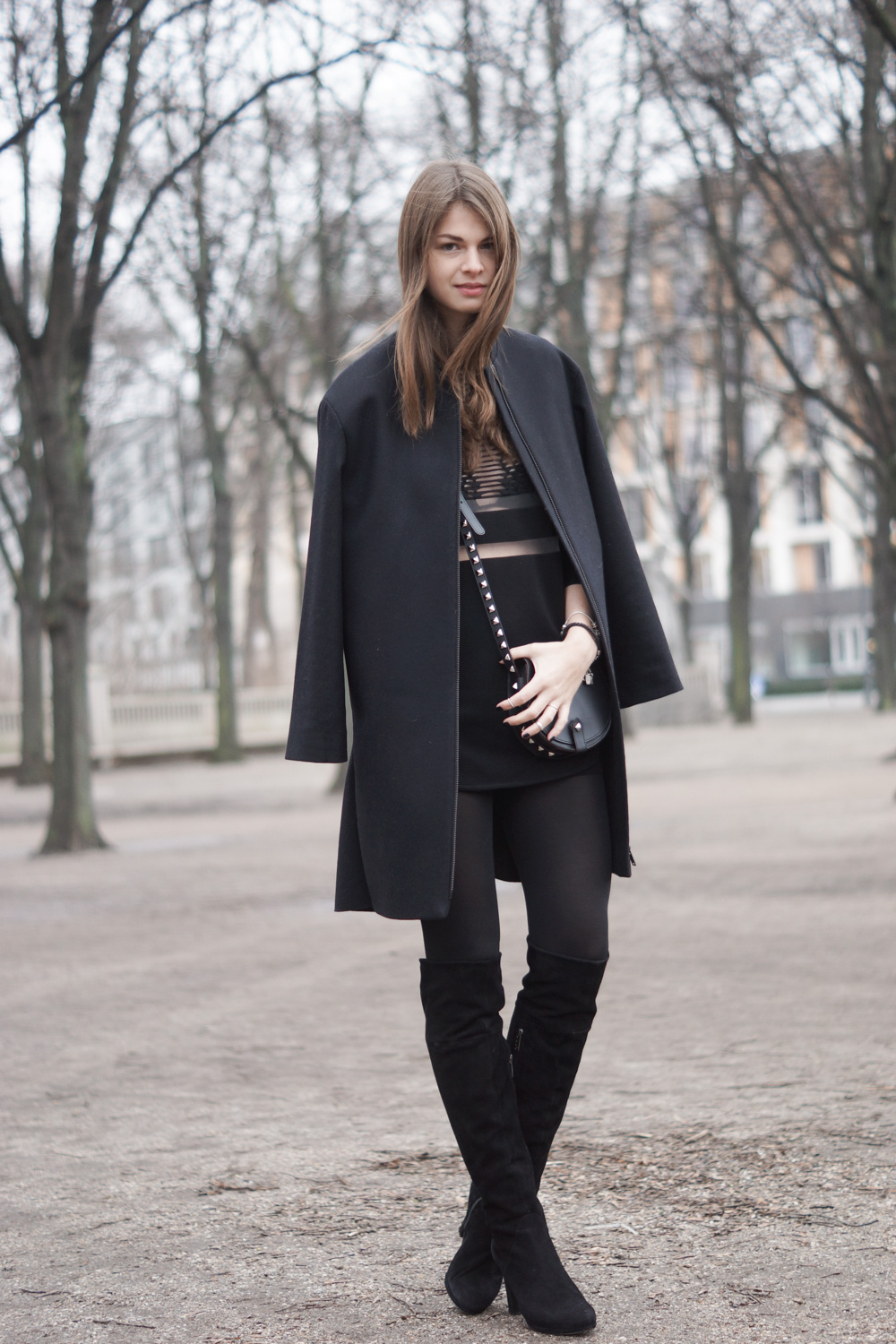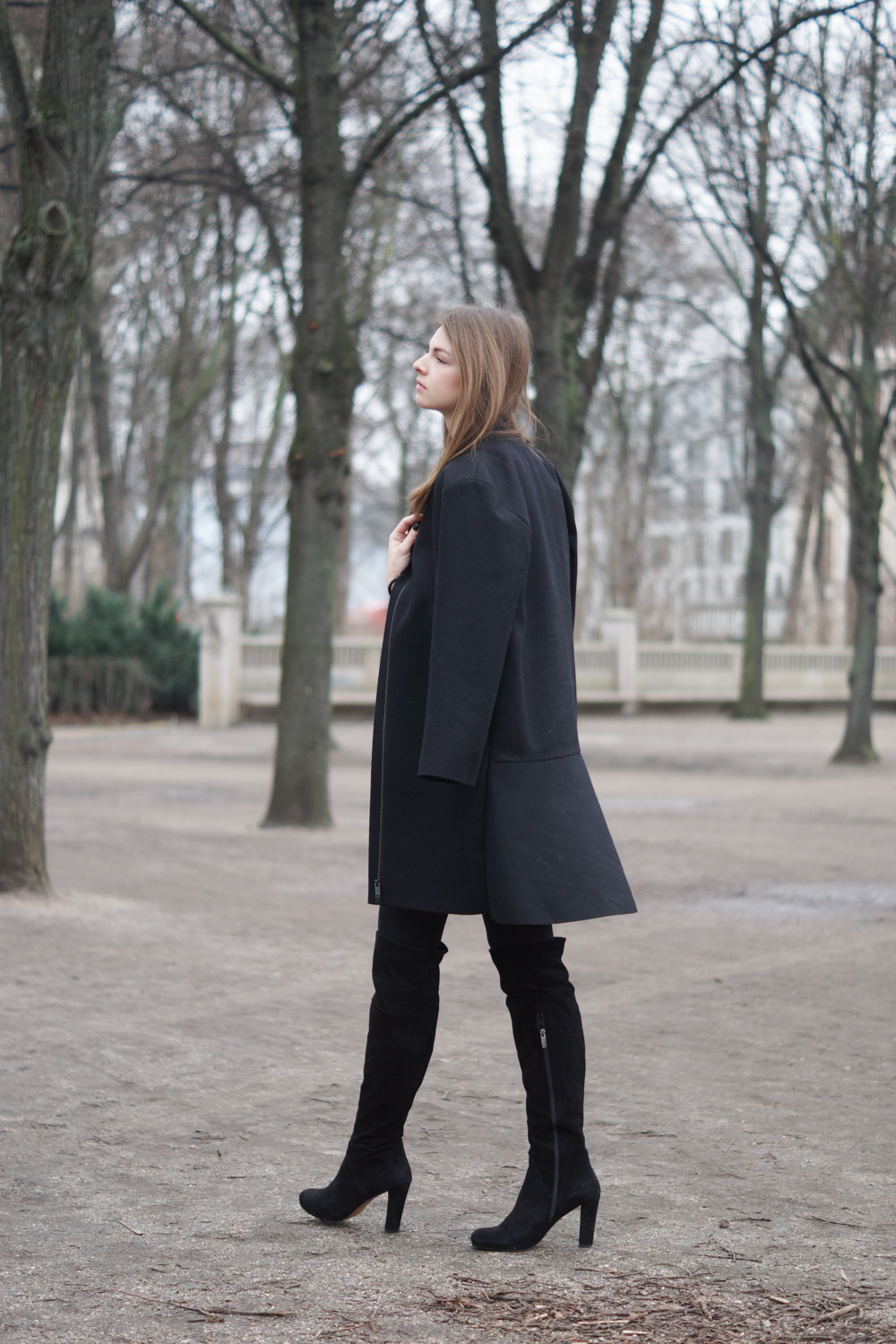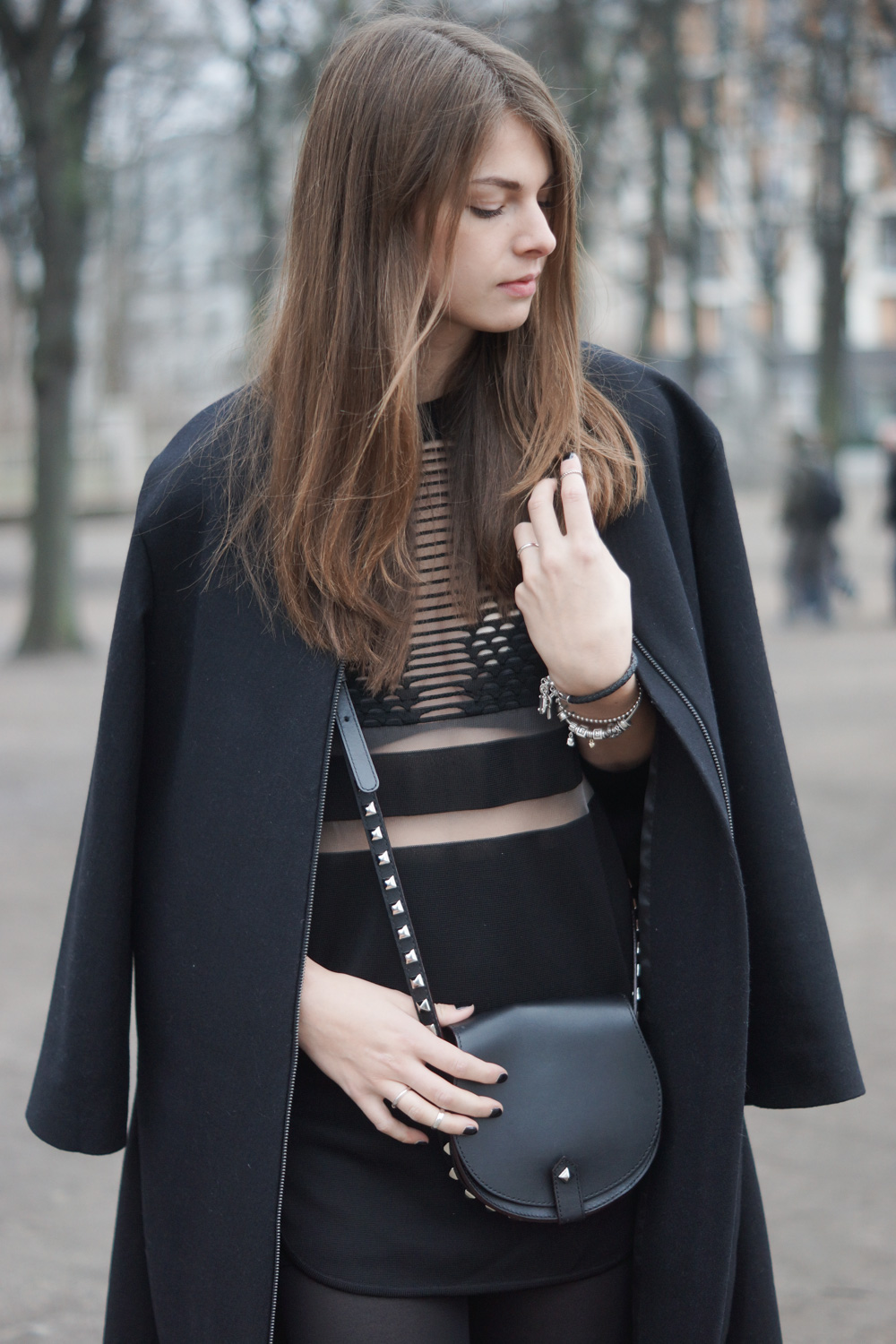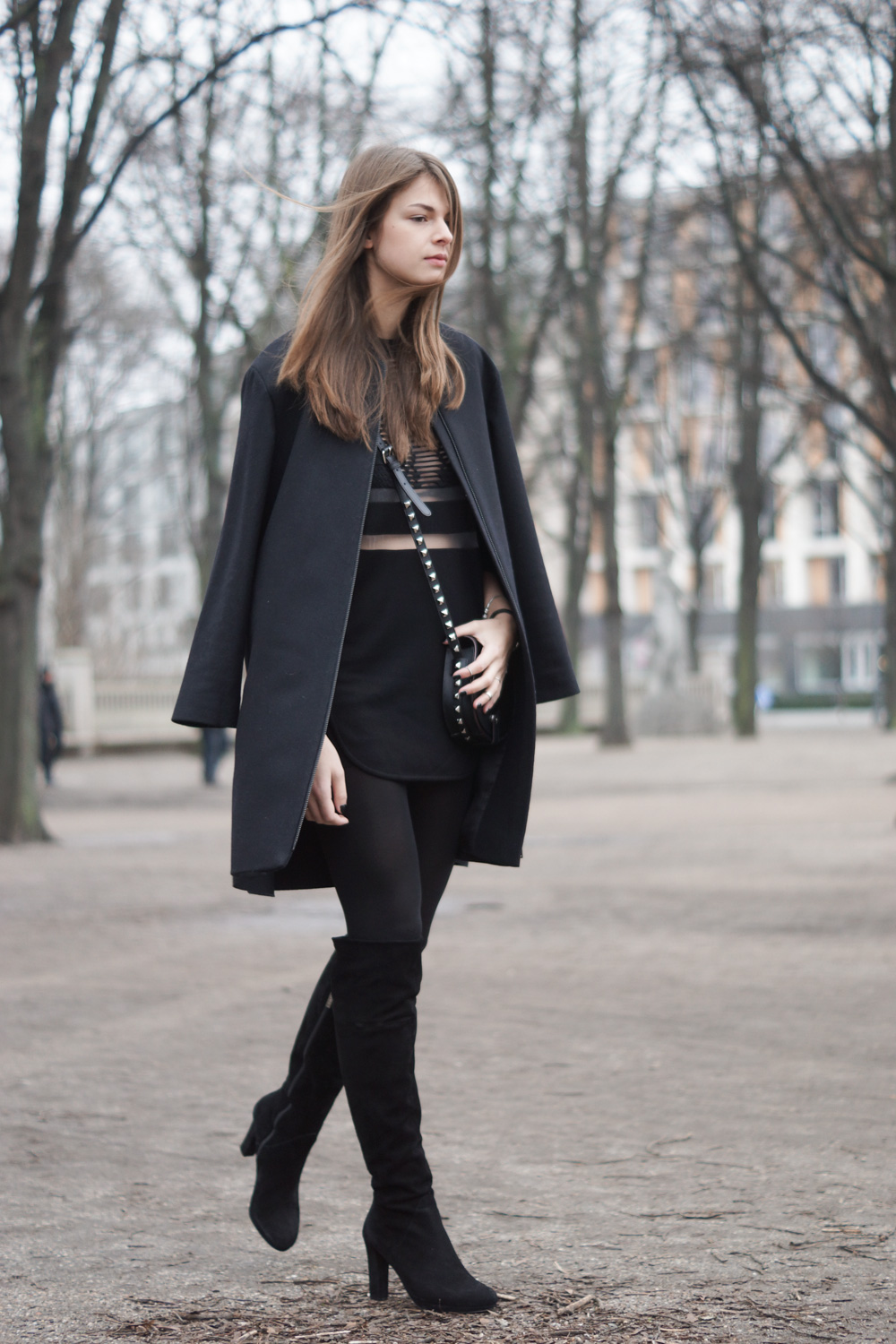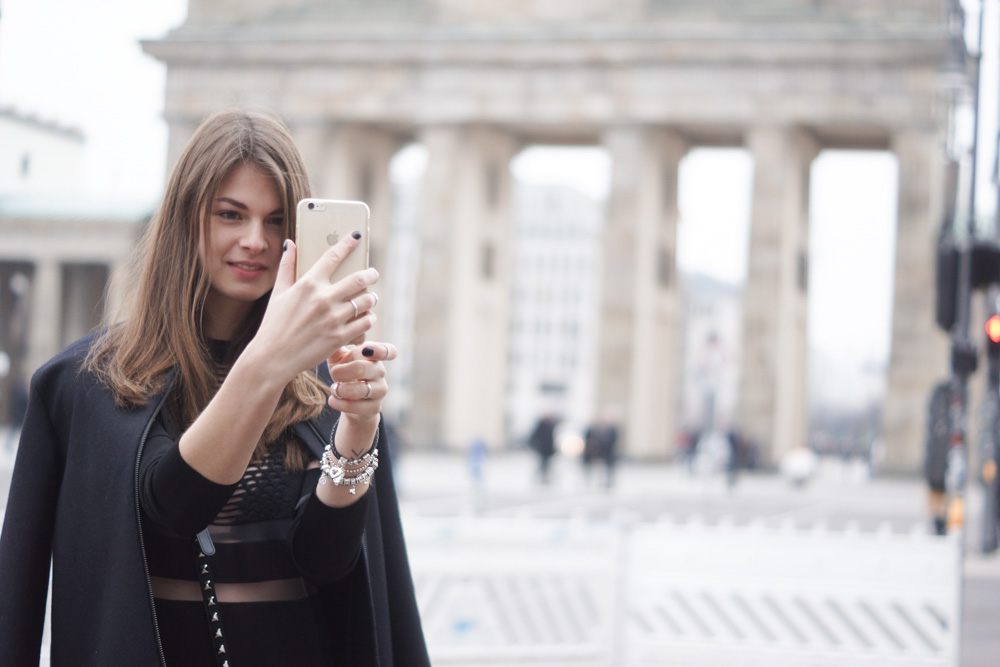 SHOP THE LOOK // SIMILAR CLOTHES