Can't believe I left Australia almost two weeks ago. And I can't believe that this is my last outfit shot in this beautiful country, the second to last post from Down Under – tomorrow I'll publish a post with some tips, if you're planning to go to Sydney (or Australia in generel) as well.
I'm in love with the sea
I'm fascinated by the sea, there's nothing you can compare it with. It's calm and irascible at the same time. "Because there's nothing more beautiful than the way the ocean refuses to stop kissing the shoreline, no matter how many times it's sent away."
What I enjoyed most during my time in Australia were the beaches and the sea. It's the feeling it gaves me. The moment when you're staying in front of the sea, watching the waves, the horizon.. it always gives me new power, it gives me new energy and makes me feel home. Well, you could say I'm in love with the sea. There's nothing more relaxing than sitting on the beach watching the sea. 🙂
Floral Kimono
I found this beautiful floral kimono in a local store in Byron Bay – did I mention, that I'm addicted to kimonos? x) It began last year when I got the first one and since that day the collection keeps on growing. They're the perfect summer garment, because usually they're made of a light material. Whip it on during a mild summer night and you won't freeze and you'll definitely look good. It doesn't need much to combine a kimono, that's why all I had to add to complete this outfit were a grey top and black shorts.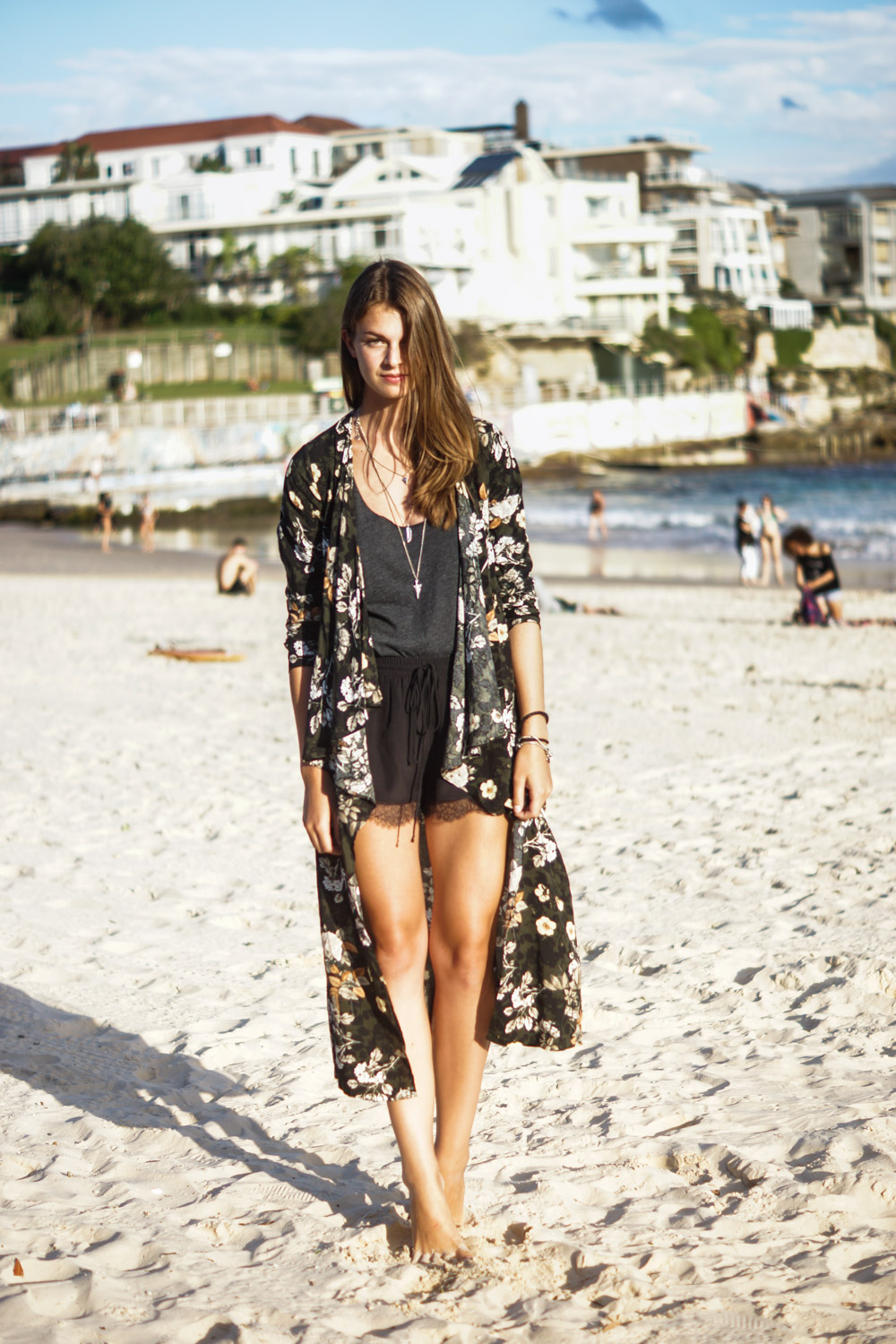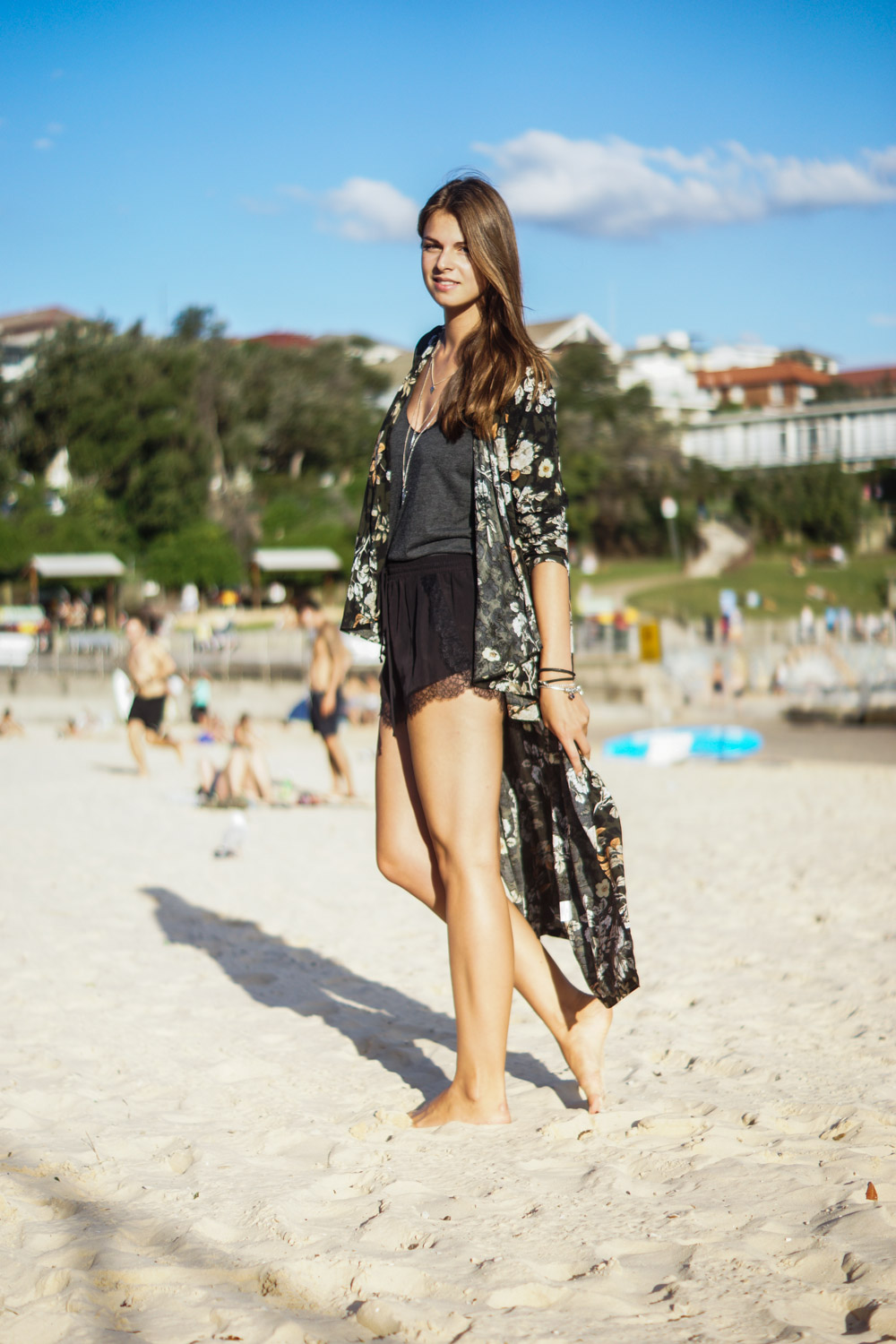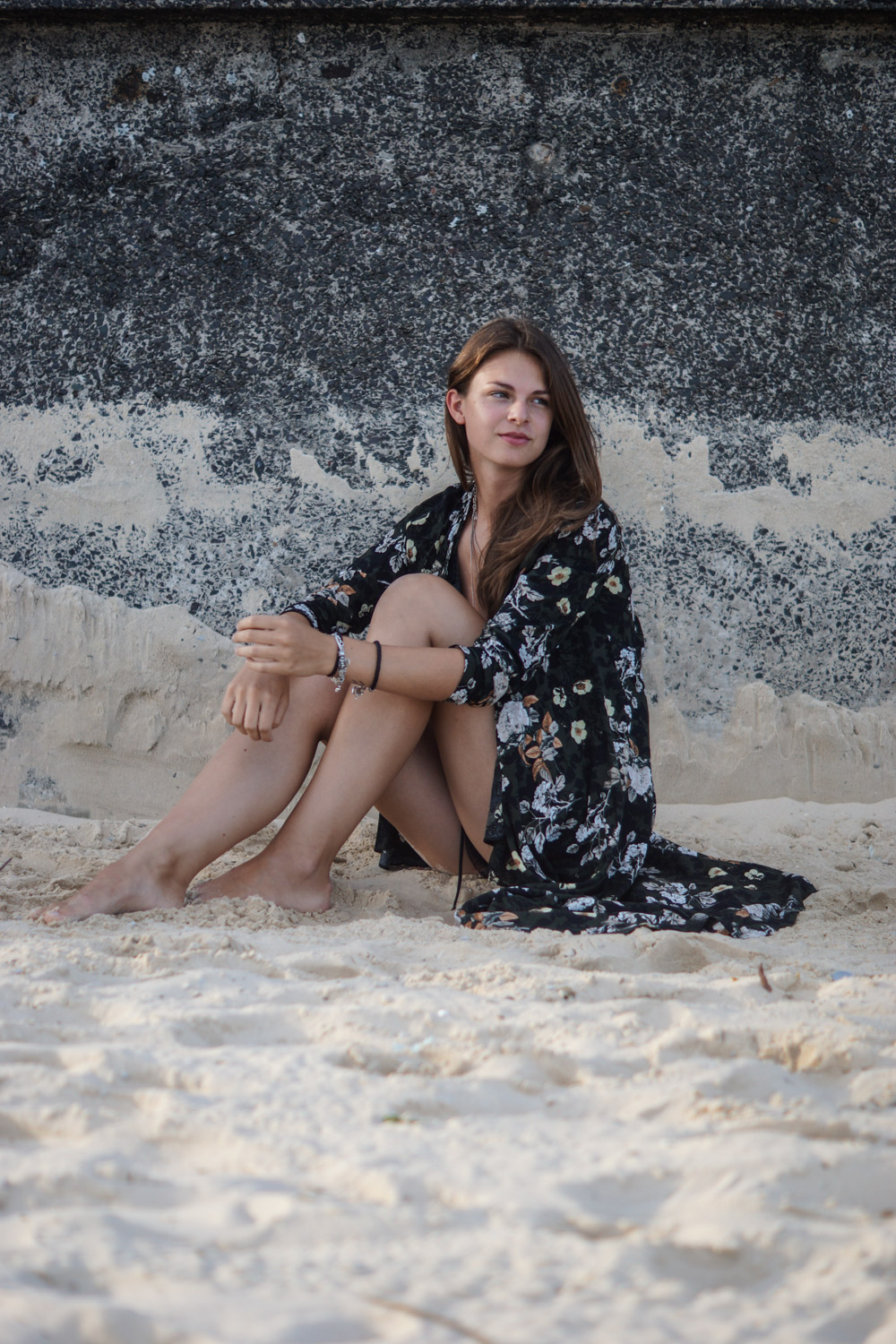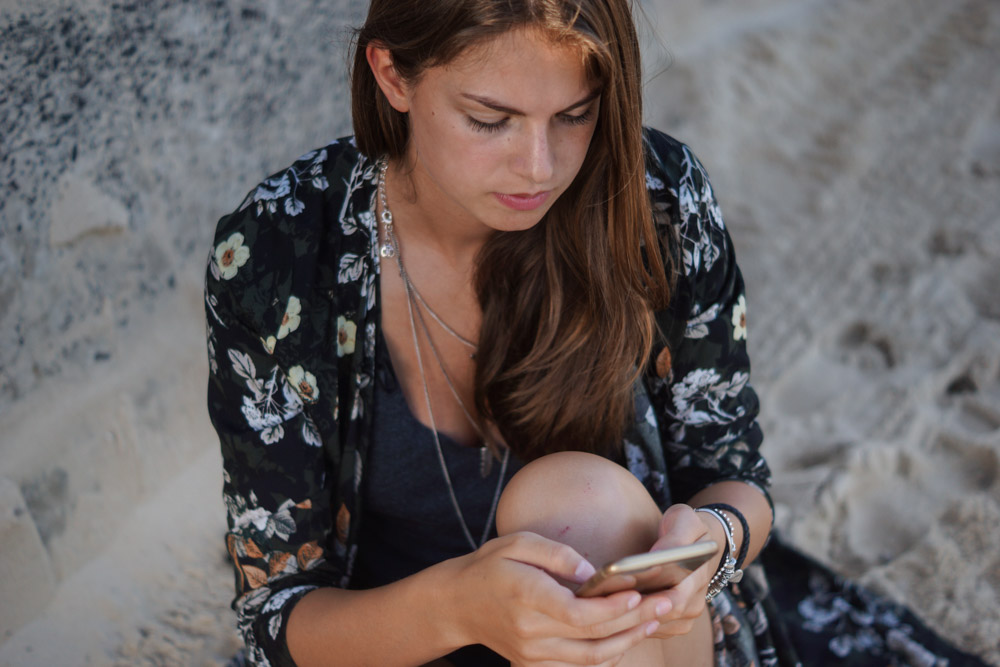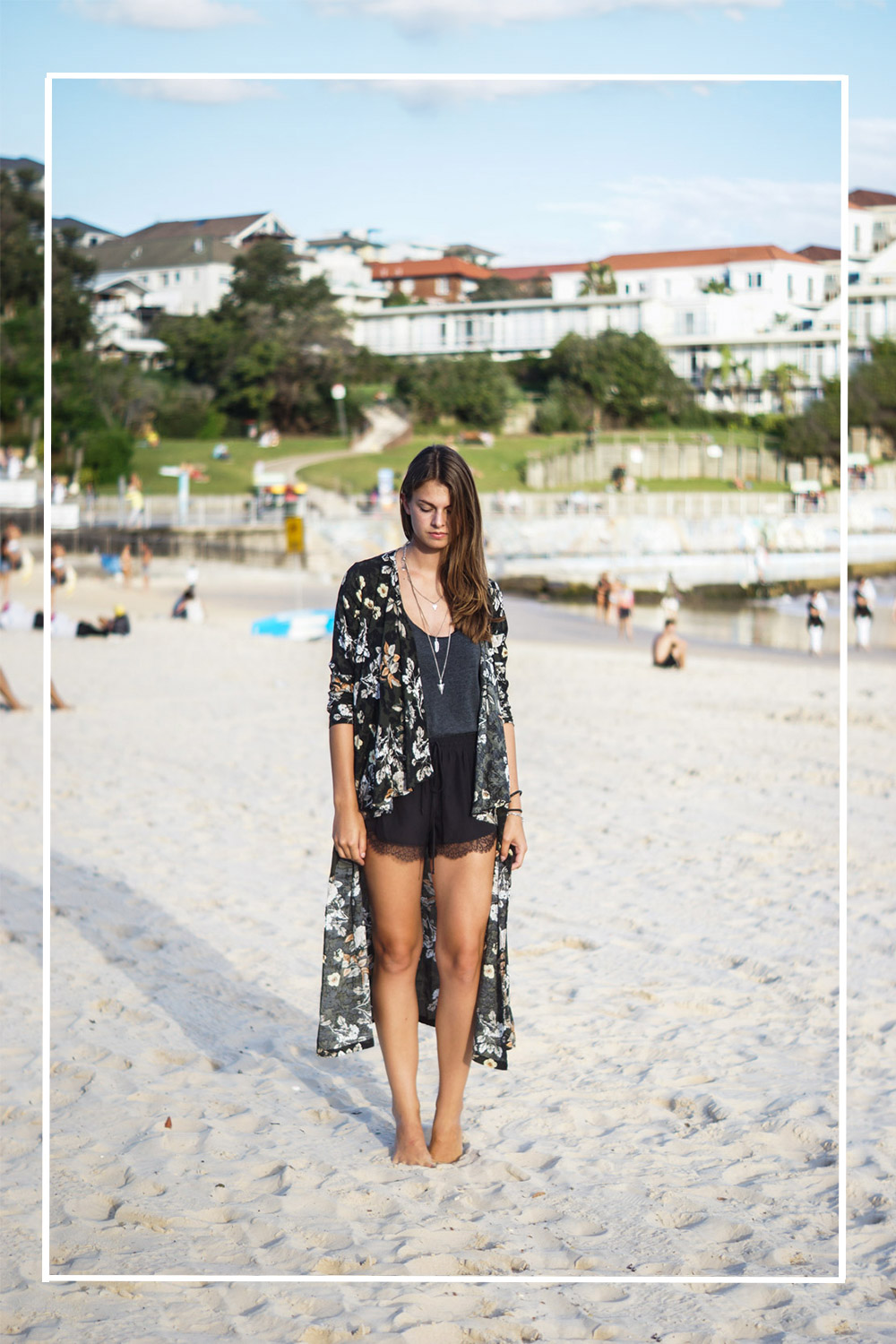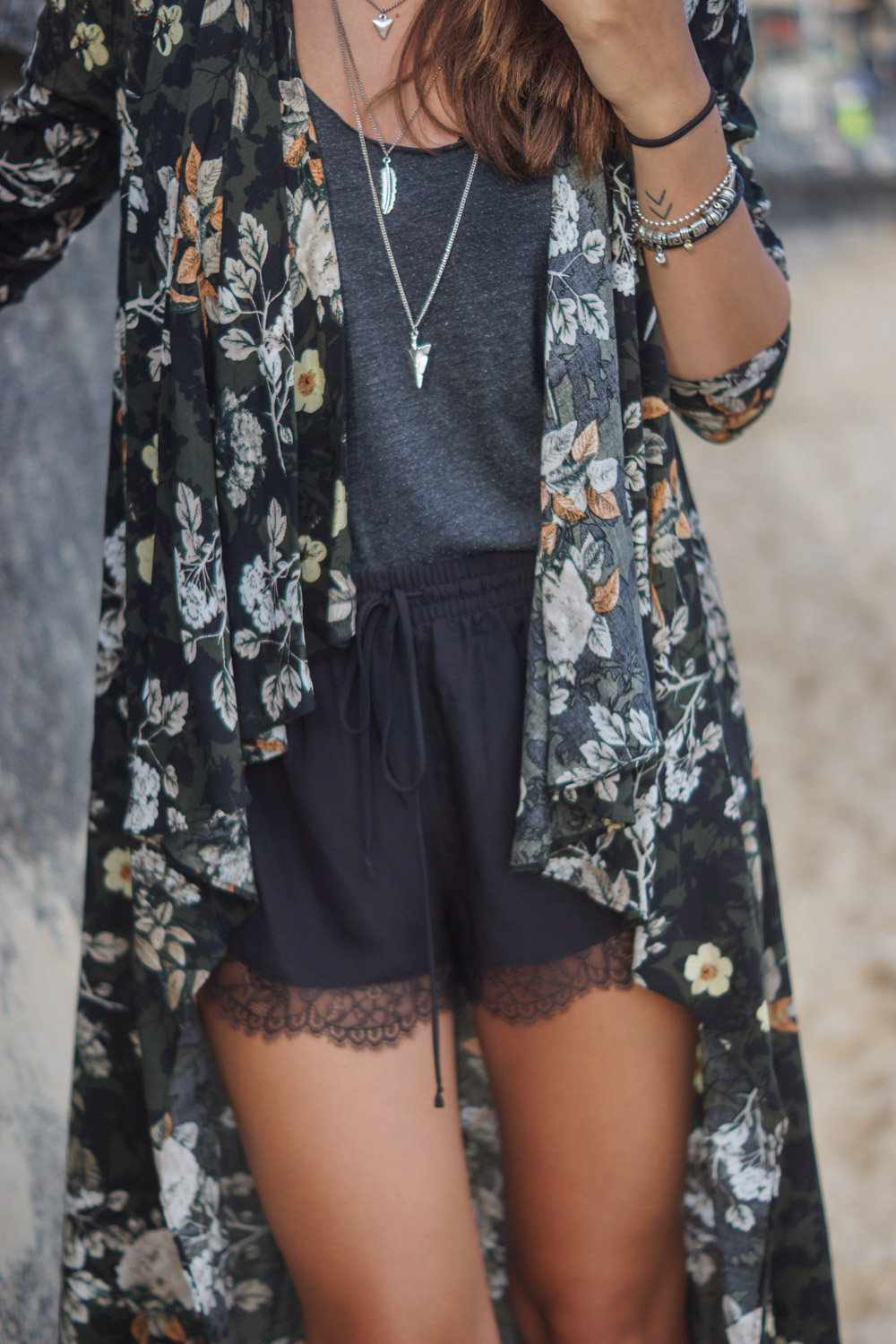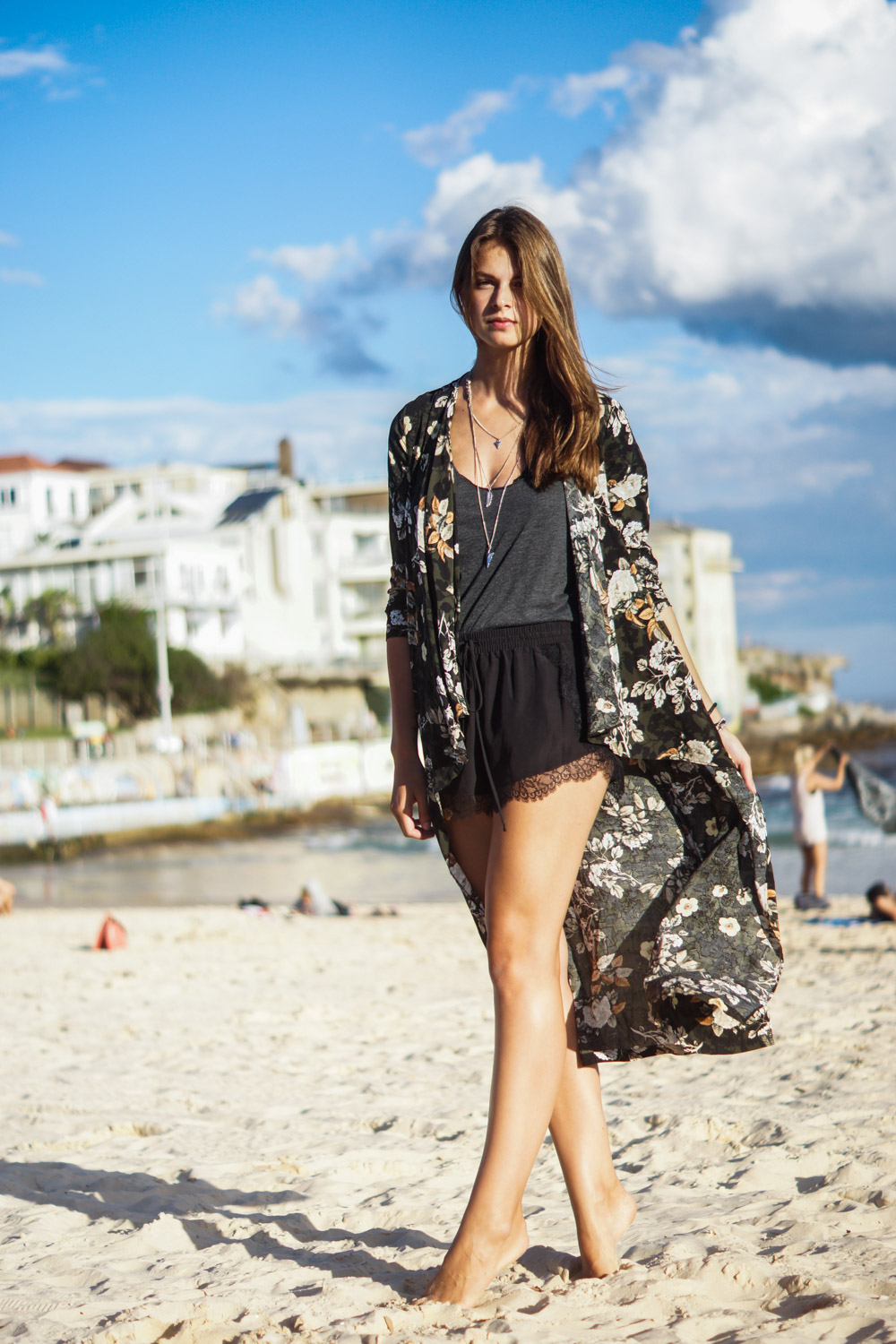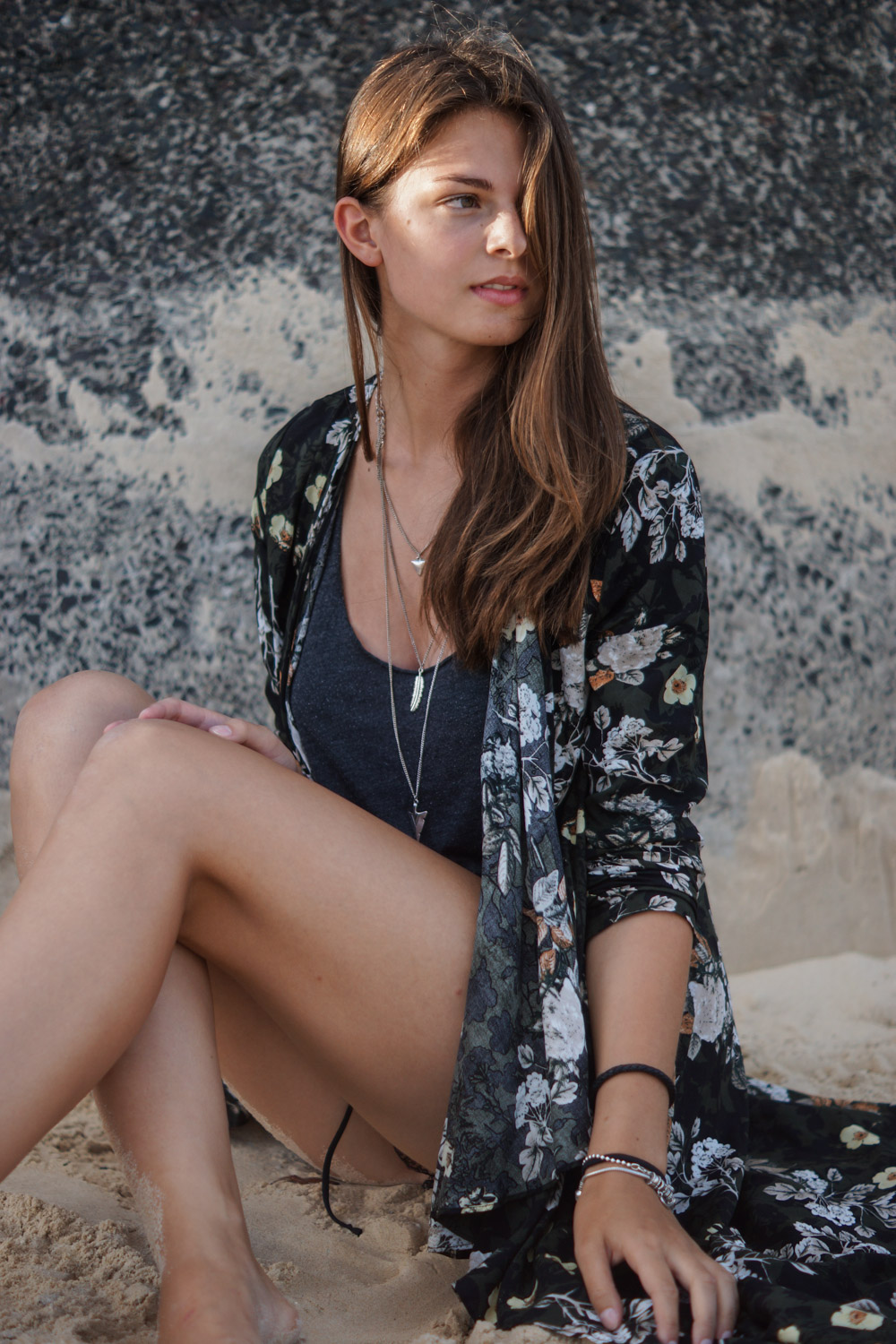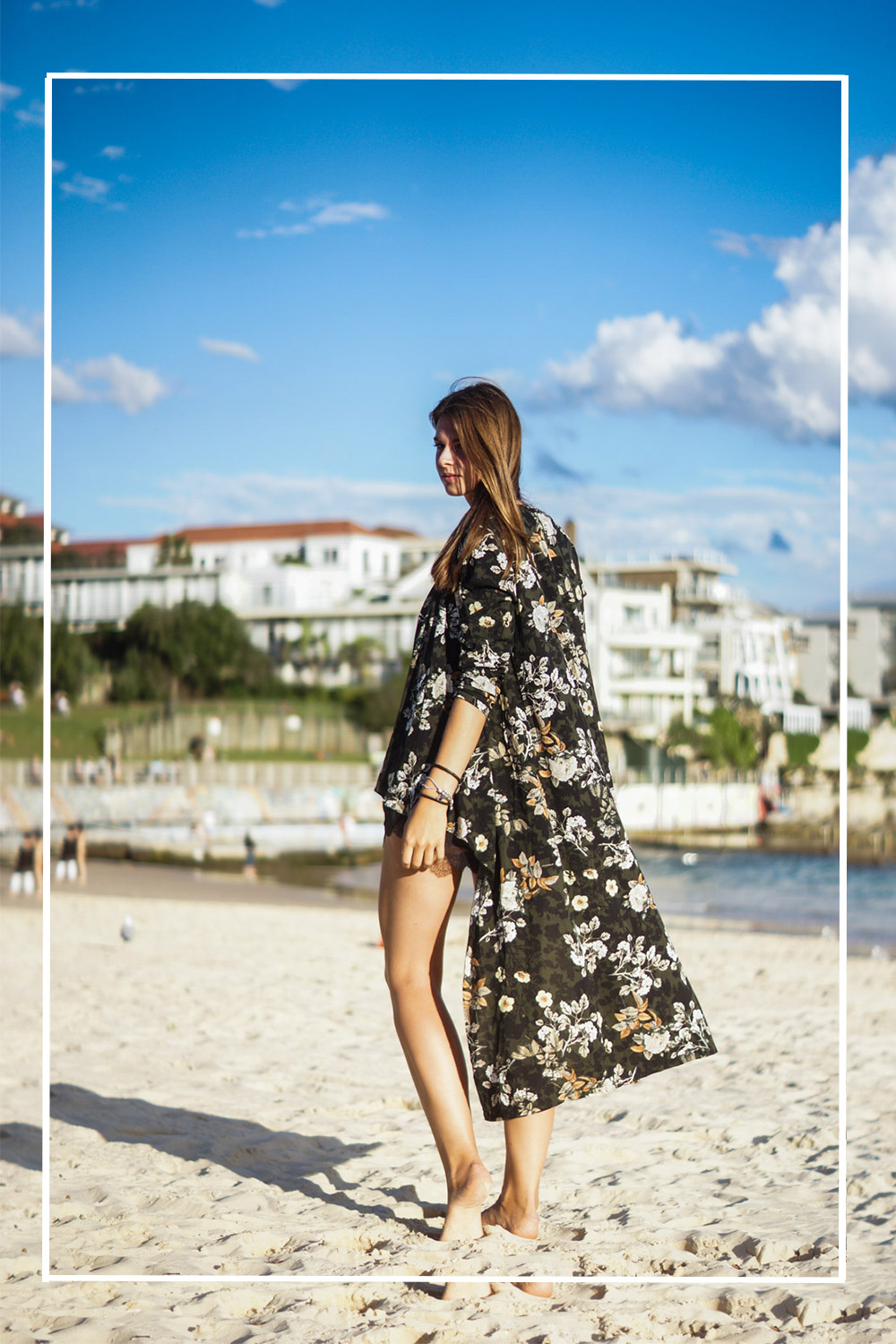 SHOP THE LOOK // SIMILAR CLOTHES