Before my trip to Sydney I had to arrange several things. One of the most important things I really had to arrange before my arrival was to find an accommodation. But there are other things you need to know when you're living in another country: what does a life over there cost? how can I get from A to B and what kind of mobile phone contract is the best for me? I have to confess, that I didn't think a lot about those things (expect the accommodation) before I flew to Sydney and if I didn't have friends over there I would have been really lost for the first days. So that's the reason why I want to share some tips regarding those points, things you need to know before going to Sydney, and I hope they'll help you a bit, if you're planning to go to this beautiful city. 🙂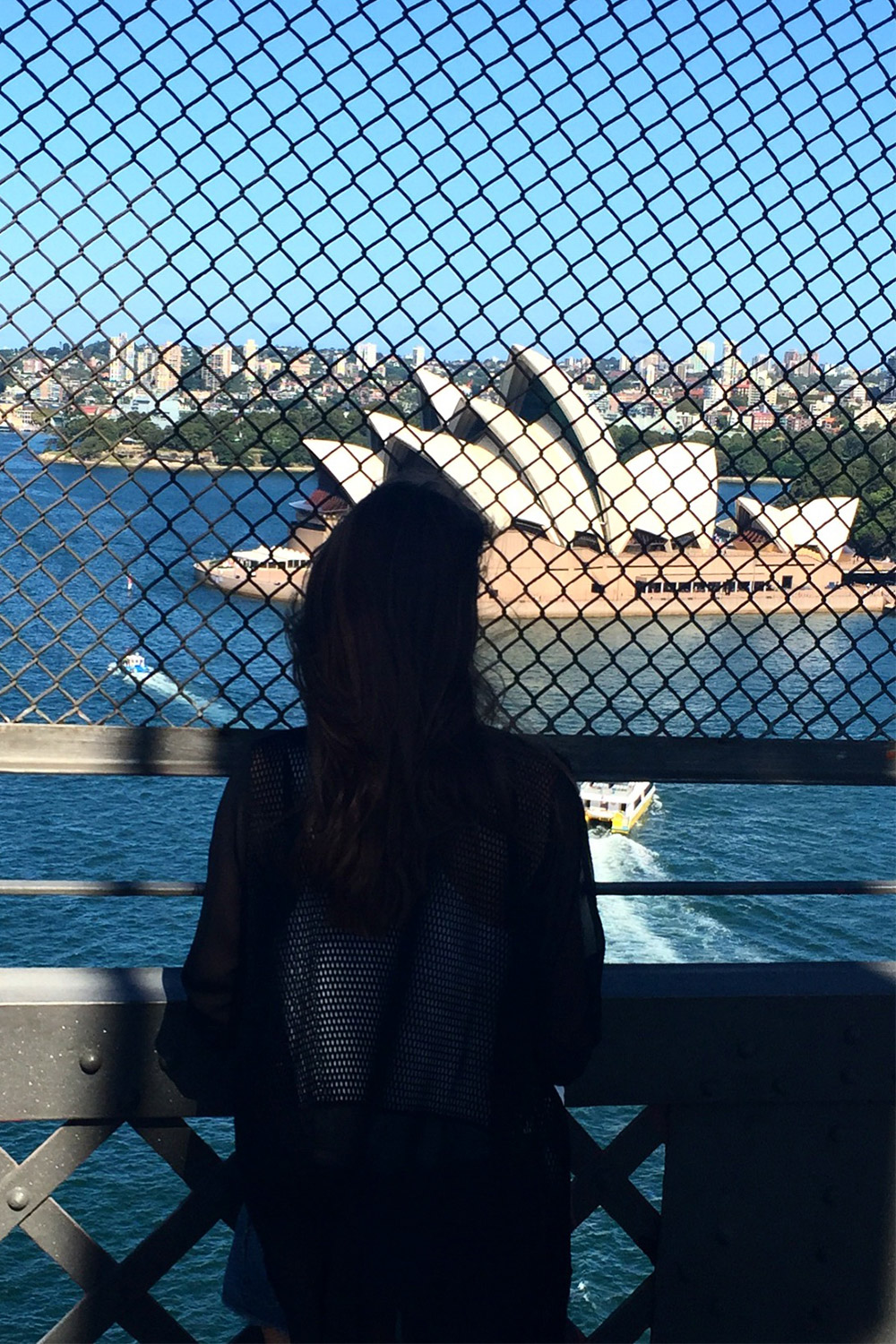 Where to stay in Sydney?
I were pretty lucky, because I had the chance to stay with my friends. They had a flat in Erskineville and let me stay with them for the first month. But I had to find something for the other two months. Well, for April I had to look for different hotels, because I was travelling with my boyfriend. But I needed another accommodation for March. But where to stay? A hotel is way to expensive (you have to pay between AUD 100 and 200 for a night), even a hostel would be to expensive for a month (usually between AUD20 and 40 a night) and to be honest, it's not where I would like to stay sharing a room with at least three other people living out of my suitcase.. I had to find a flat, a flat I could live in for four weeks only. That's the next problem, because it is really hard to find a flat for four weeks only.. most of them are looking for a long-term rental period and even the short term ones are for about three months. I had only two weeks to find one and I luckily made it. I searched flatmates.com.au for the perfect accommodation, there are a lot!
The accommodation I stayed at? It's called Junction Accommodation and I am really happy I found it, because it was clean, I had a lot of space and I had to share my room with only one other girl plus we had a balcony. Of course they have single rooms as well, but they weren't available for this time. I had to pay AUD250 a week, but I think that's a good price for the room I got and it's really good for the location: less than 5 min to Bondi Junction and about 30 min to Bondi Beach by foot.
What does a life in Sydney cost?
A life in Sydney is really expensive compared to Germany. E.g.: the lowest weekly rent I heard about was AUD500 for about 60m²… that's more than AUD2000 a month! Even the groceries are way more expensive. So you really need much more money than in Germany, but you earn more as well. So you have to options: save a lot of money before going to Australia or go and get yourself a job over there 😉
But don't worry, there are a few things that are cheaper: patrol, avocados – and I ate a lot of them during my time in Australia – as well as some other local products, Sushi – it's not only cheaper, it's so much more delicious as well -, Nike, UGG Boots. Those are only a few examples.
How to get from A to B in Sydney?
It's really easy to get from A to B in Sydney, you can take one of the busses or the train – I preffered the train! It was the easiest and fastest way to get around and you can even travel to Sydney's surroundings by train. I bought an Opal card, because it's easier than buying a new ticket everytime you want to take the train. You can top it up in almost every train station, in some supermarkets or online whenever you need to – it's pretty easy! The fares are based on the distance you travel, from where you tap on to where you tap off. The more you travel, the lower will be the fare, sometimes you don't have to pay at all, if you travelled a lot. 🙂
Where do get a mobile phone contract?
This might be one of the most important things you want to know, right? 😉 When I arrived in Sydney I didn't have anything but my german mobile phone contract and this one didn't help me at all, because I couldn't use it in Australia – it's just waaaaay to expensive to use a german contract in another country haha. I can't tell you much about all the different providers, but I can tell you a bit about the one I chose: Optus. I was really satisfied with Optus during my stay in Australia. I got one of the monthly prepaid plans, but I was able to recharge it whenever I run out of my data or extra credits, no matter, if I wanted to recharge the whole plan or only one of the extras. BUT you have to recharge it after a month, so if you use less, you'll loose it. Anyway, I got the AUD45 plan: 3GB data, AUD10 extra credit for international calls, unlimited national calls and national SMS. I had service almost everywhere, sometimes it didn't work, e.g. when we were in a national park, but overall I was really satisfied.