Summer still haven't arrived, but that's okay as long as the sun is shining. 🙂 I had the chance to wear summery outfits during my stay in Australia and I'm more than happy that I'm able to wear some spring outfits here in Berlin, since I really love this season.
Fluffy Long Cardigan
When I came back from Australia, this fluffy long cardigan was the first item I grabbed, when I was picking garments for an outfit I could wear in Berlin. It's not only super fluffy, it's warm and comfortable as well. The tricky thing is, not to make it look as if you're wearing bathrobe or something similar. That's why you shouldn't wear fluffy garments all over and try to avoid oversized garments in combination with a fluffy one. It's always better to combine them with skinny jeans and close-fitting tops.
Three Colours
I decided to combine three different colours for this outfit: blue, black and grey. Why I didn't chose a simple black and grey combination? Because I think denim and fluffy garments go pretty good together, don't they? This combination isn't as simple and (kinda) boring as a black, white and grey combination or a black and grey combination, it's a bit more special.
What do you think about fluffy garments? Do you like them or not? Looking forward to reading your opinions. 🙂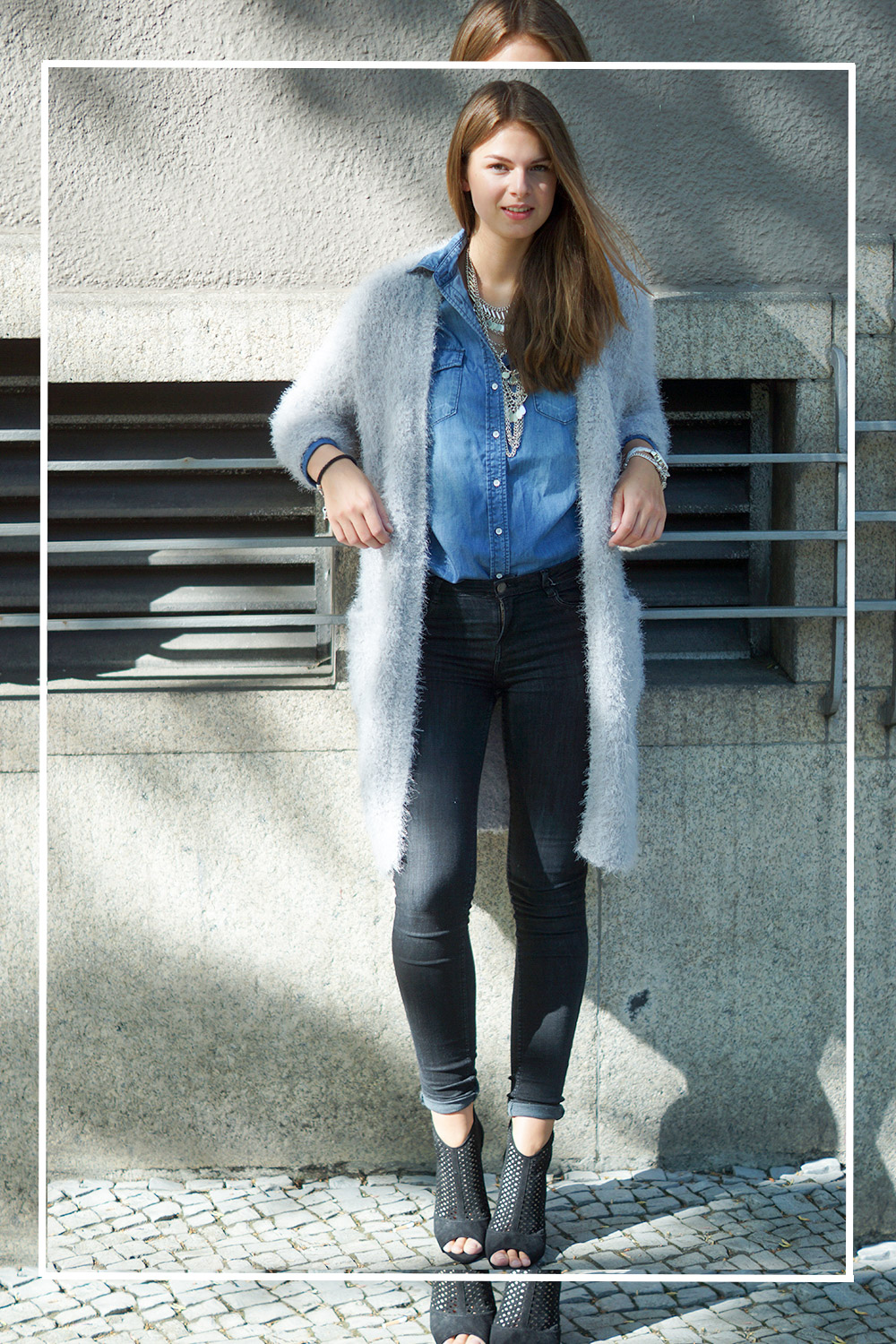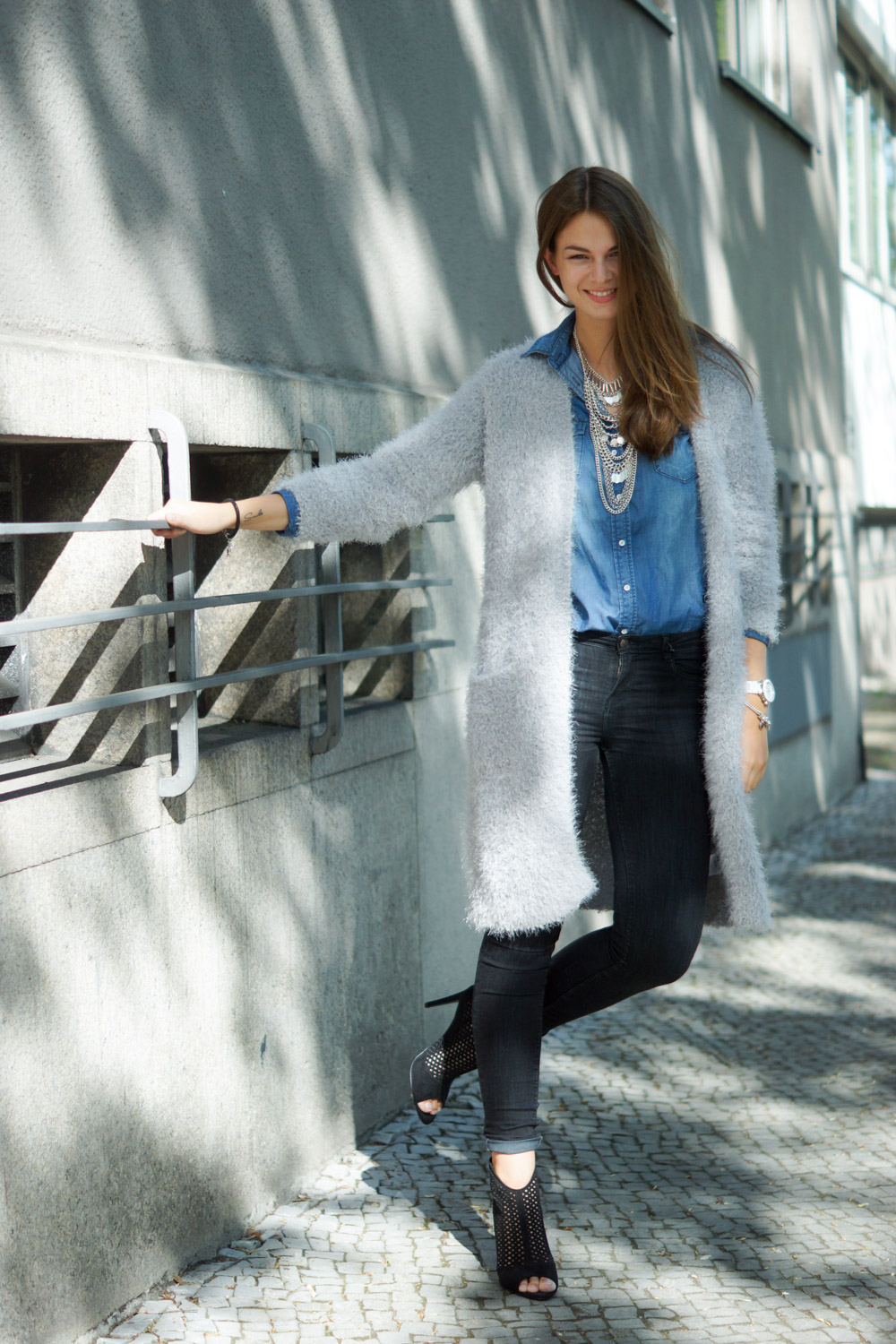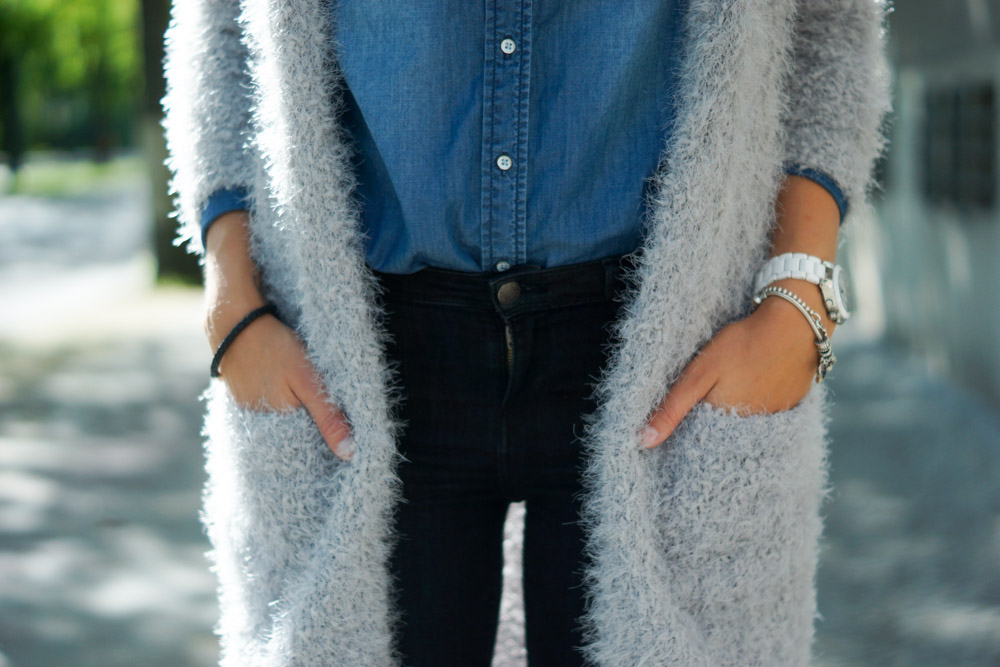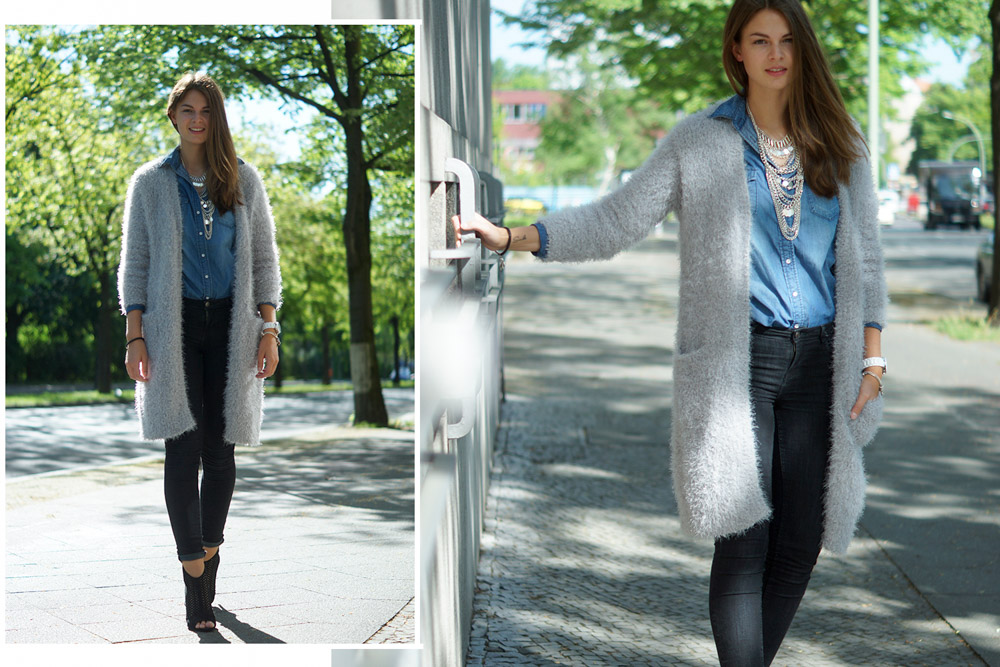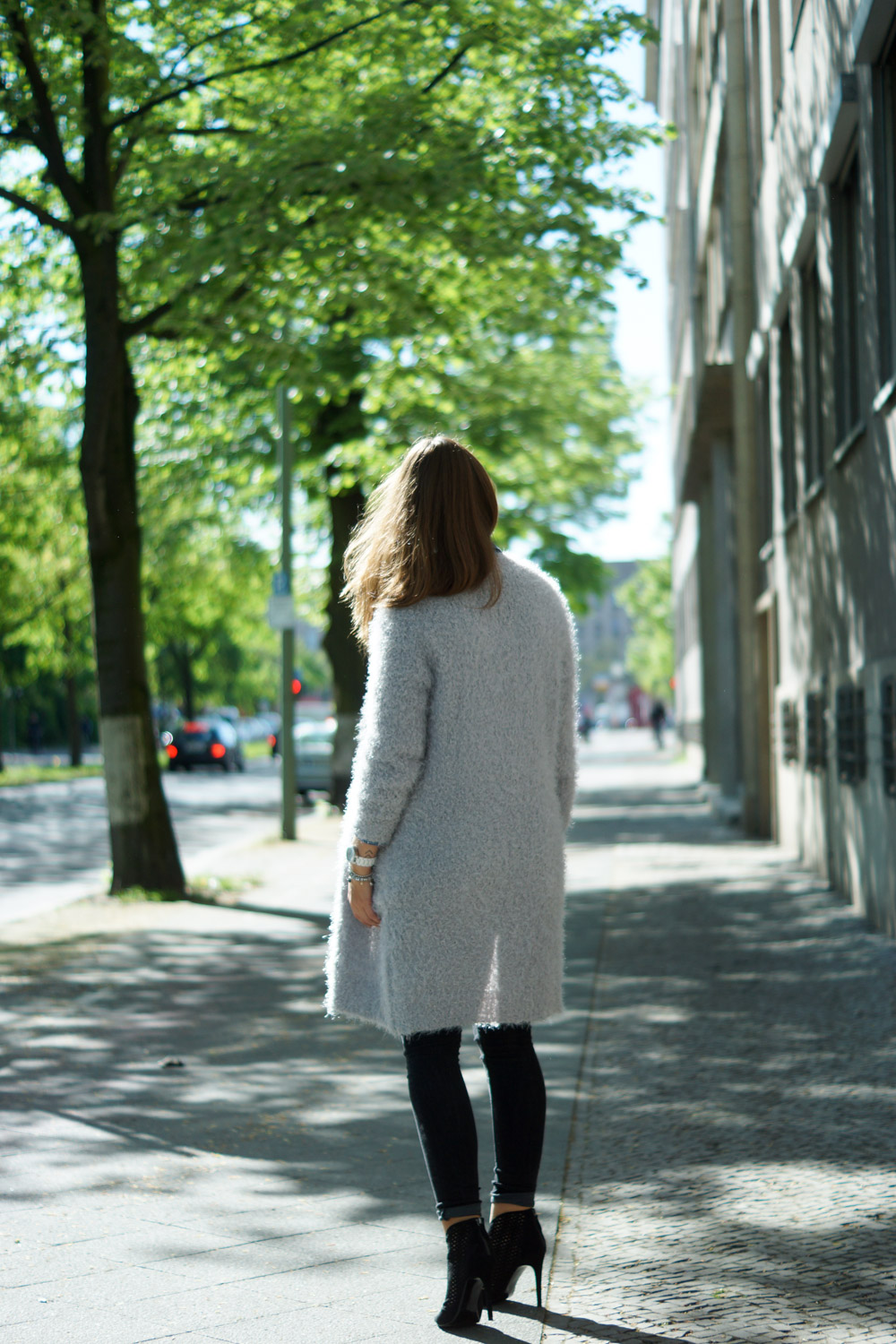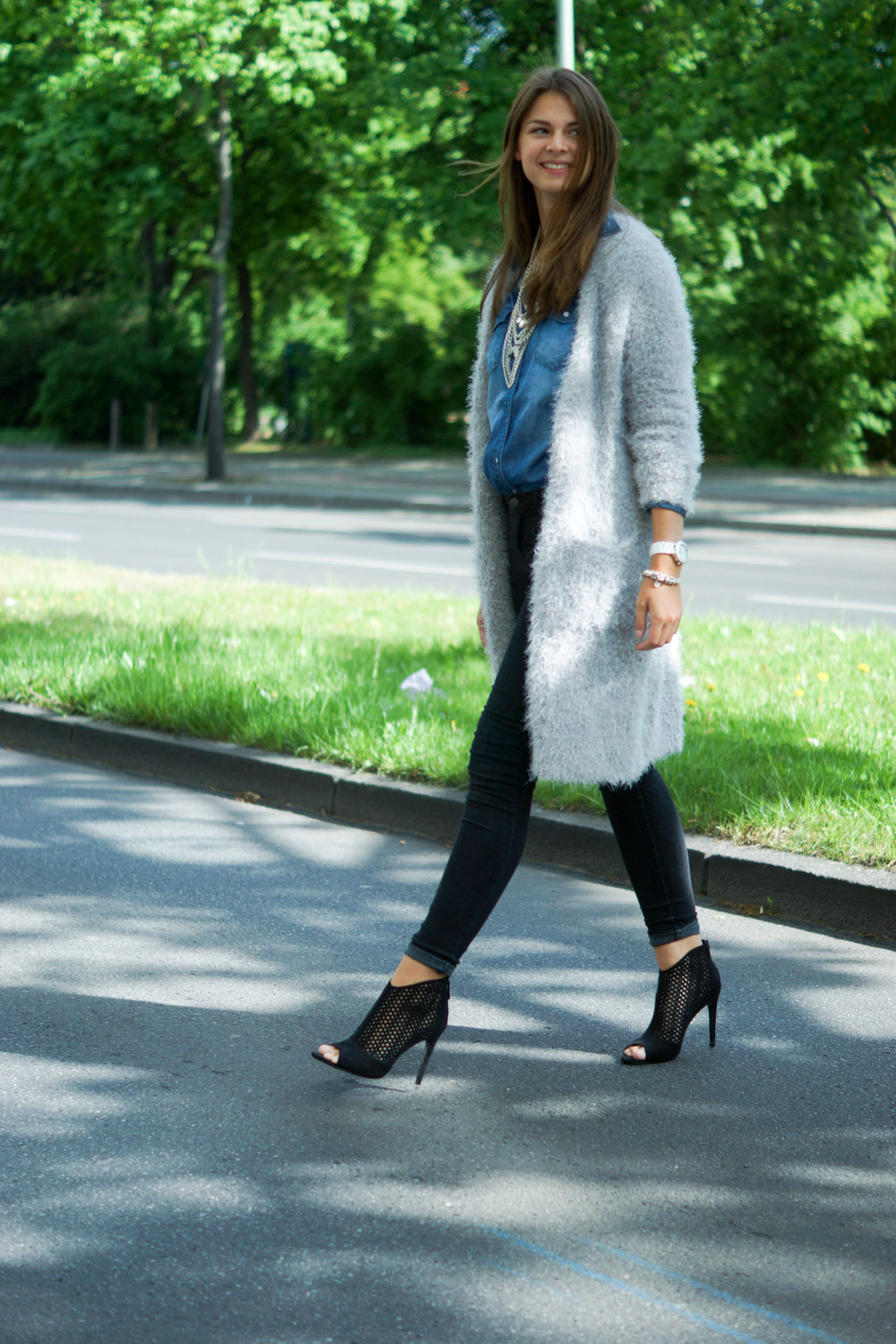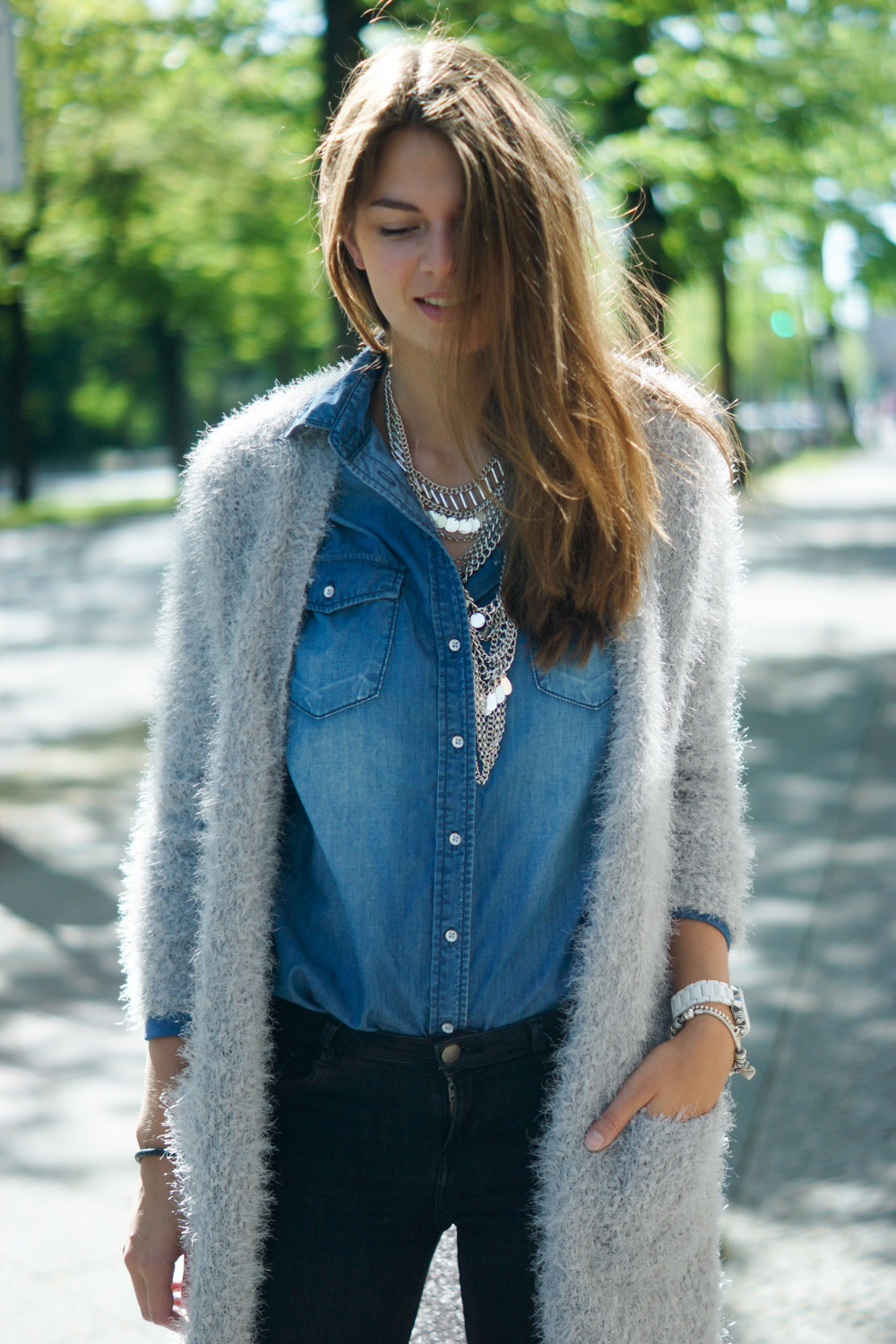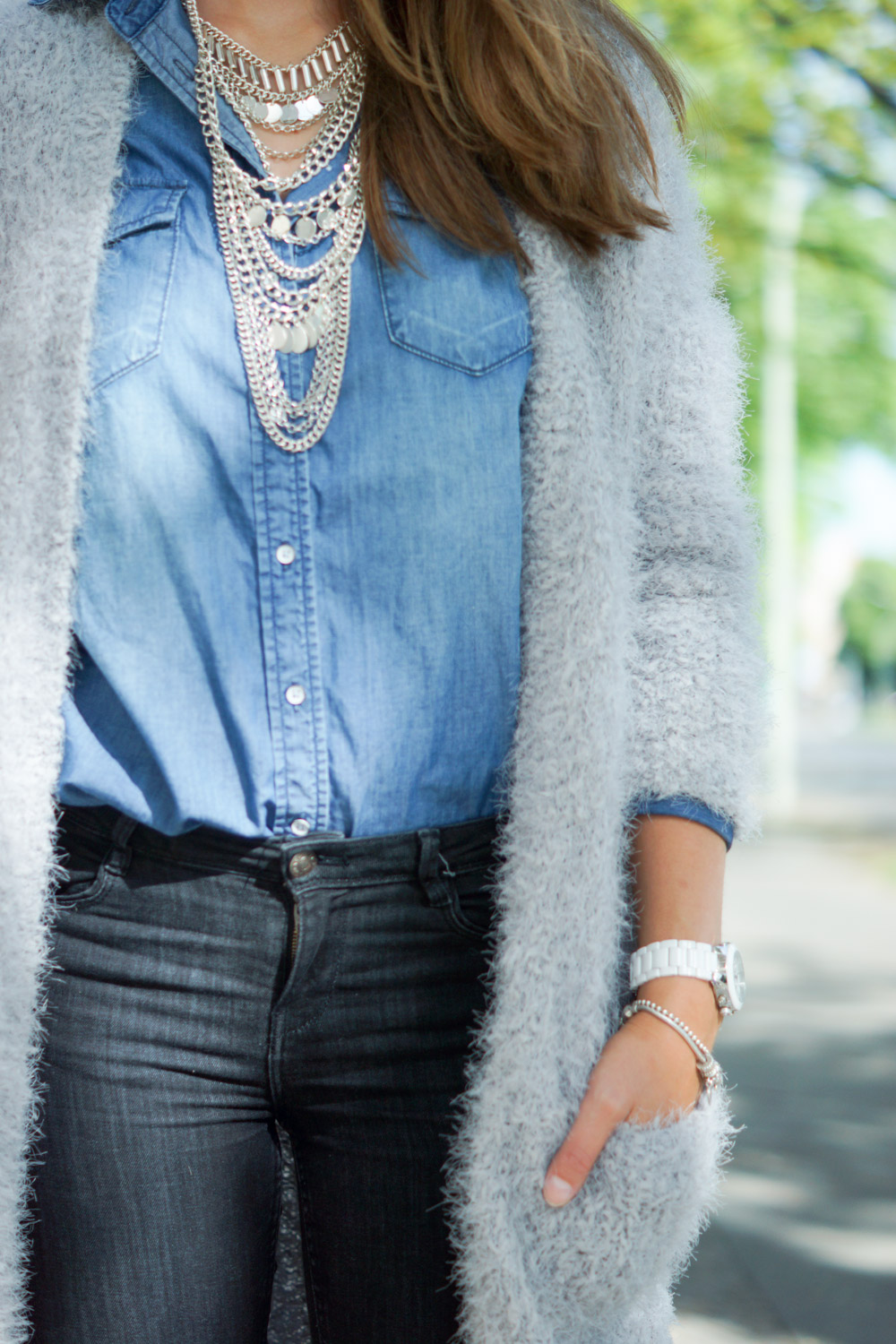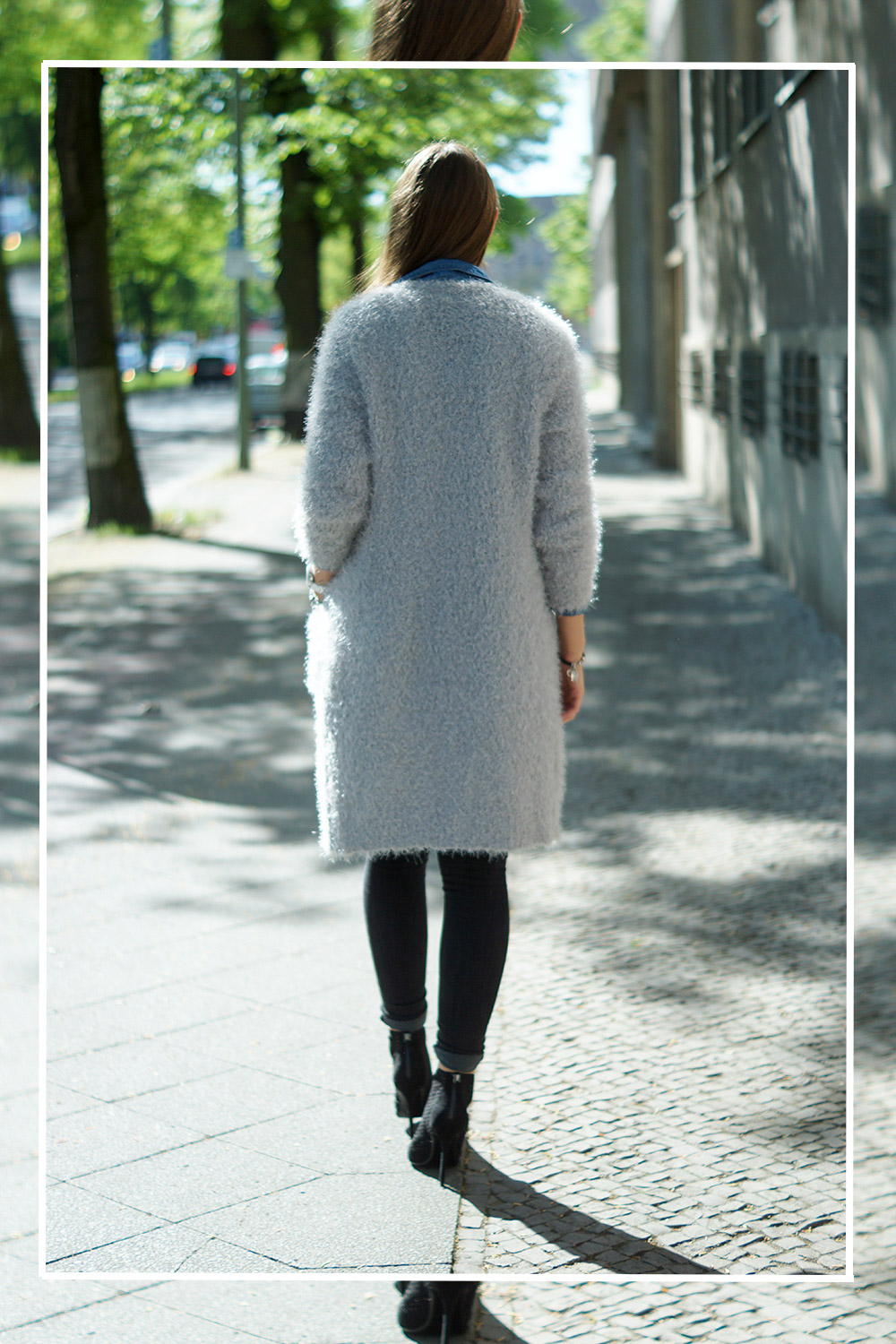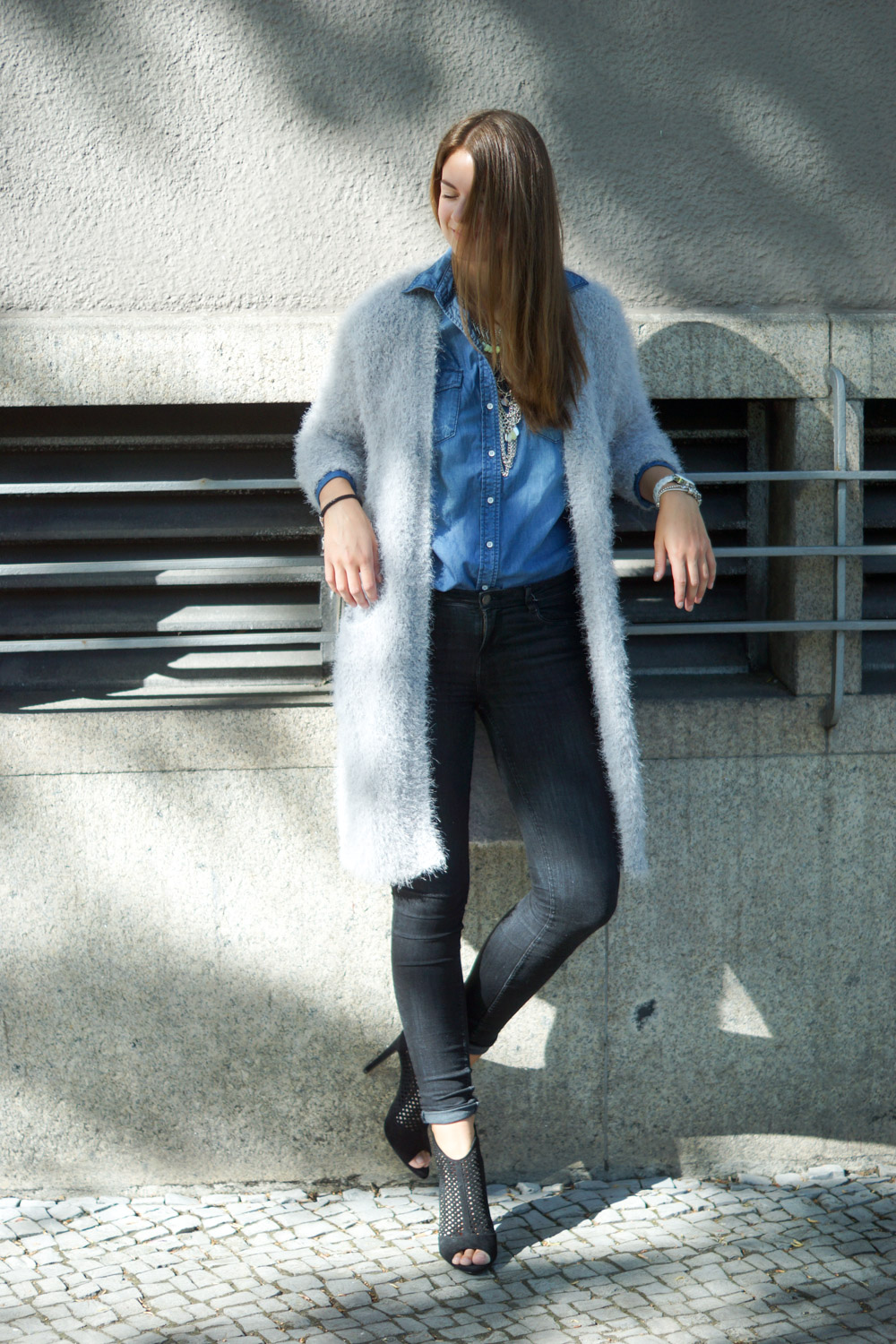 SHOP THE LOOK // SIMILAR CLOTHES