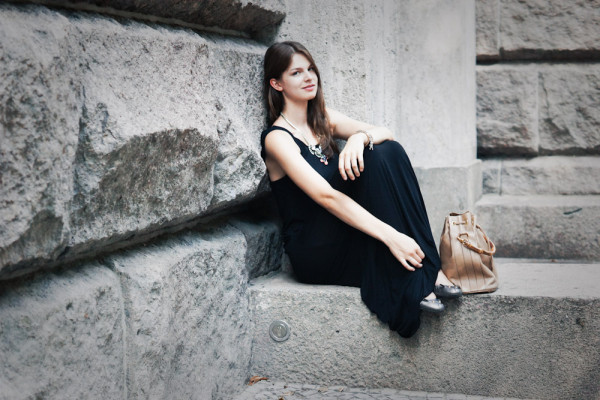 This post is part of the current Mood Week: black dress.
This Mood Week is almost over, but first you're going to see the last look I created for you. We started with a maxi dress and we end with a maxi dress: for my fifth Mood Week look I chose another black maxidress. 🙂 I bought this one last year at Angl when I was in Los Angeles. It was love at first sight, I really like the low-cut back and the fabric. Even the length is perfect. 🙂
Do you like all the outfits wearing black dresses? Which outfit do you like best and which one is your favourite dress? 🙂 I'm curious to read all your thoughts.
It's Friday and that's why I'm getting ready for the weekend. Those who follow me on Instagram might already know, that I'm currently feeling a bit unwell, but I still have a few things do to. We are still working on some new features for the blog and some changes regarding the design. Can't wait until it's already online and until I can tell you more. Stay tuned and enjoy your Friday! 🙂 xx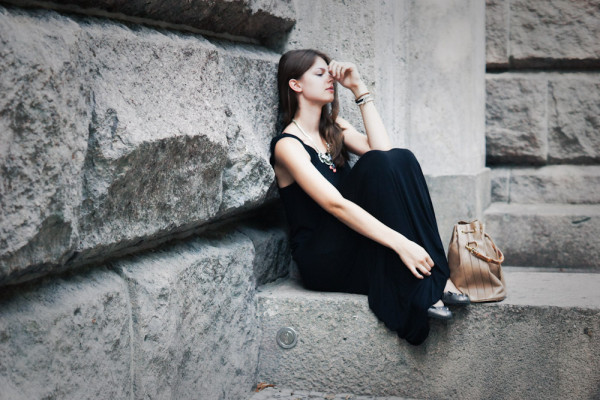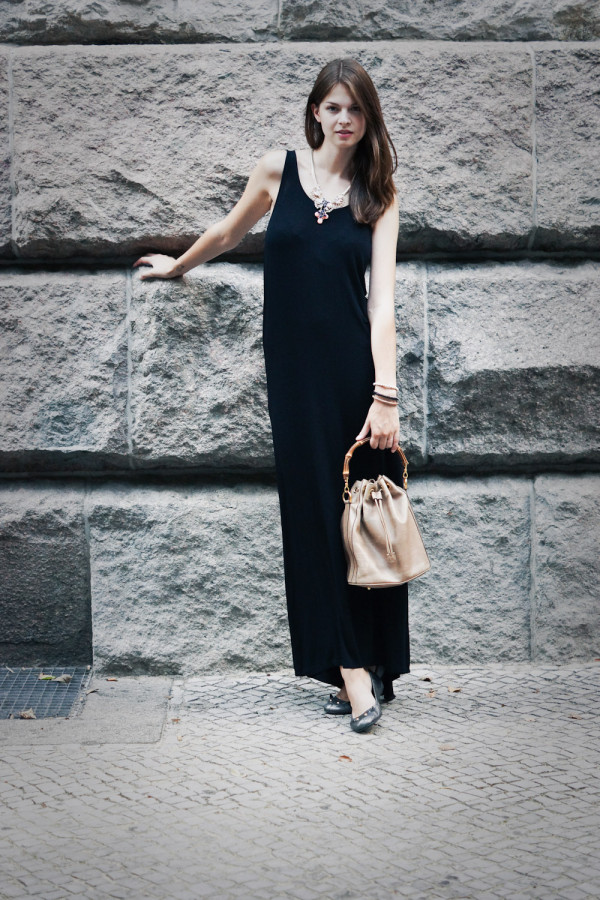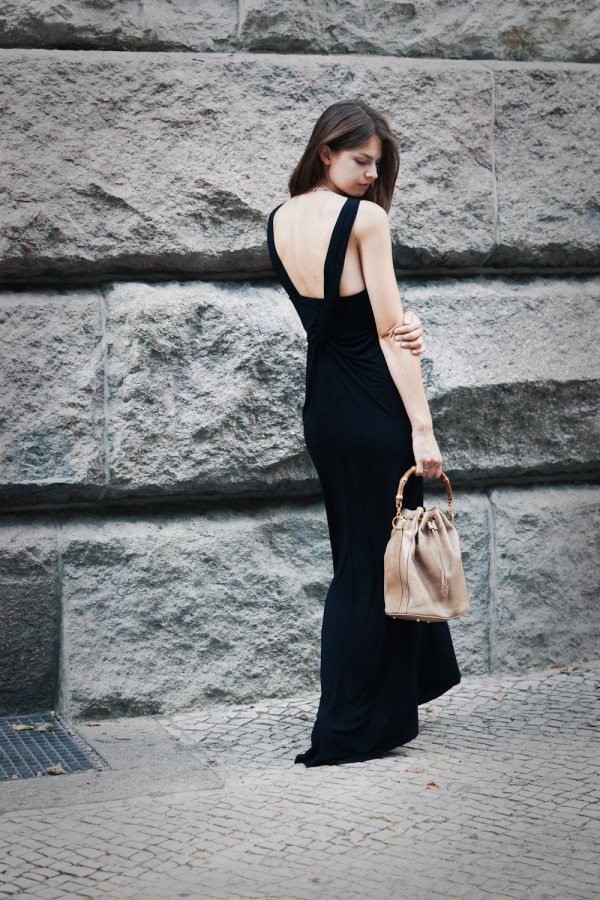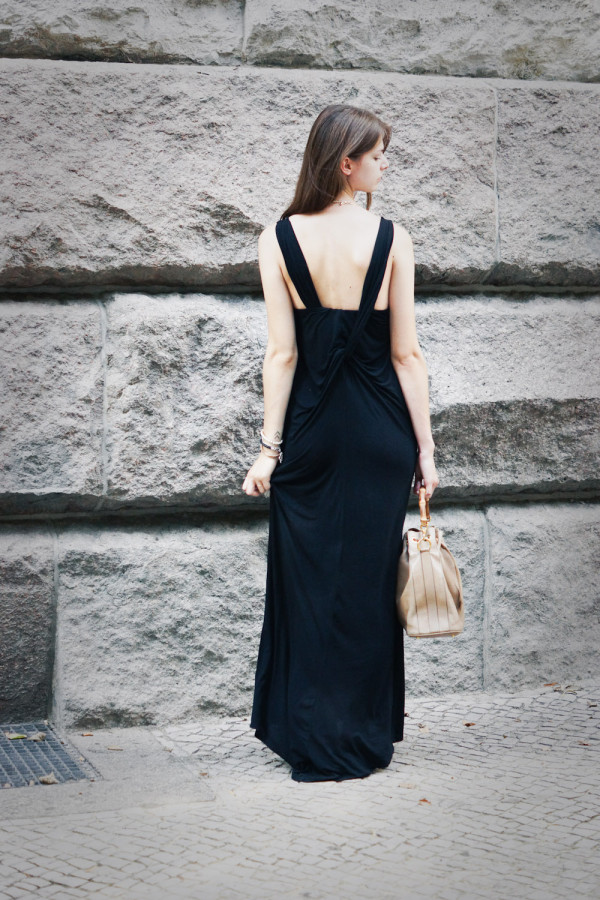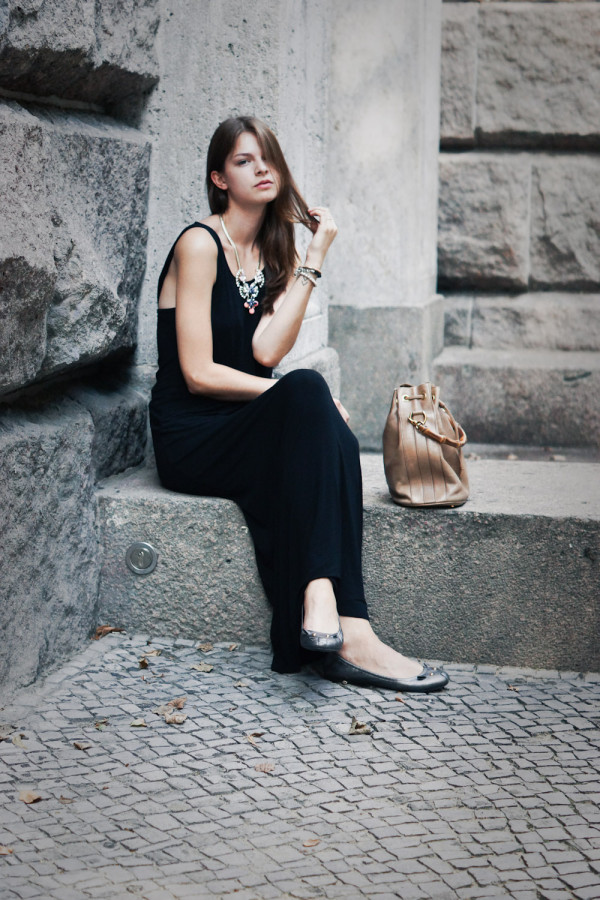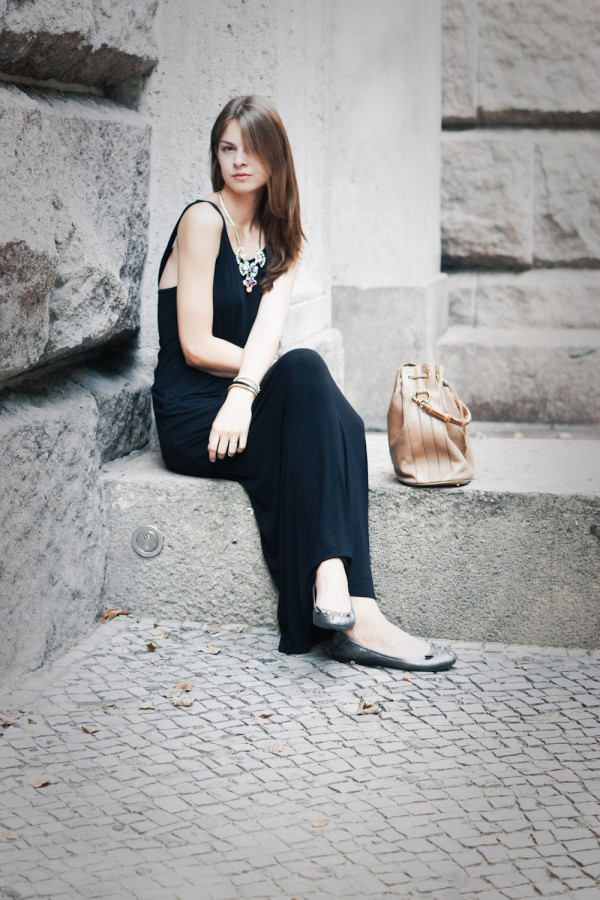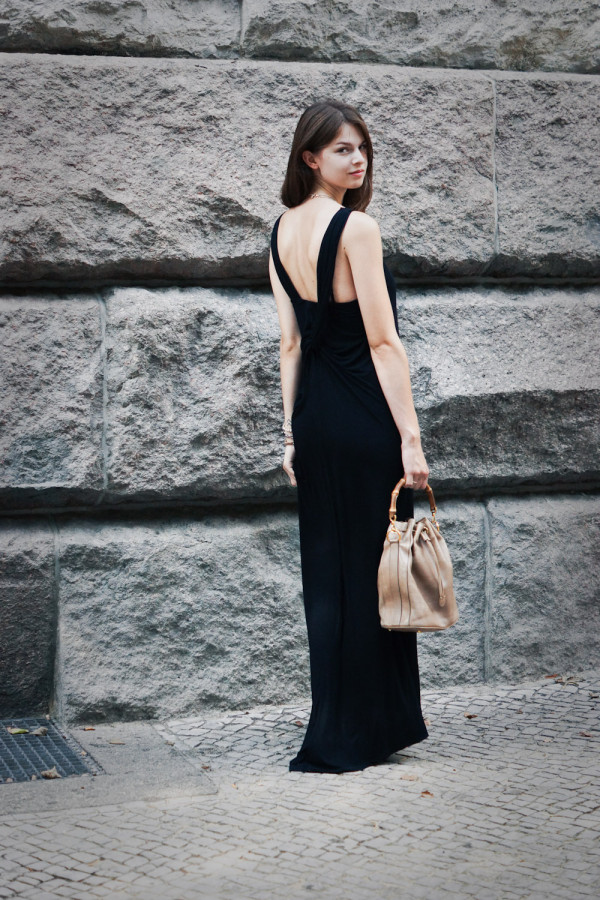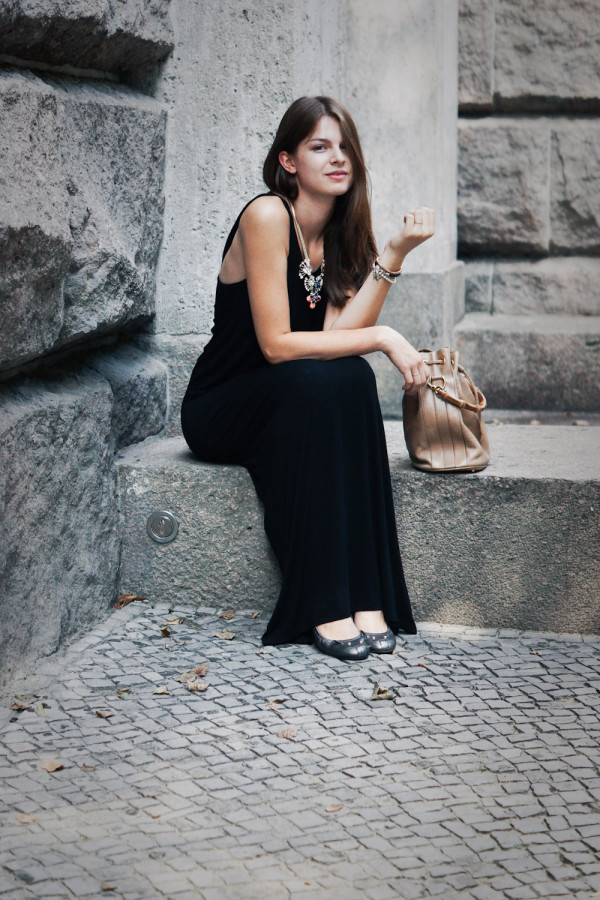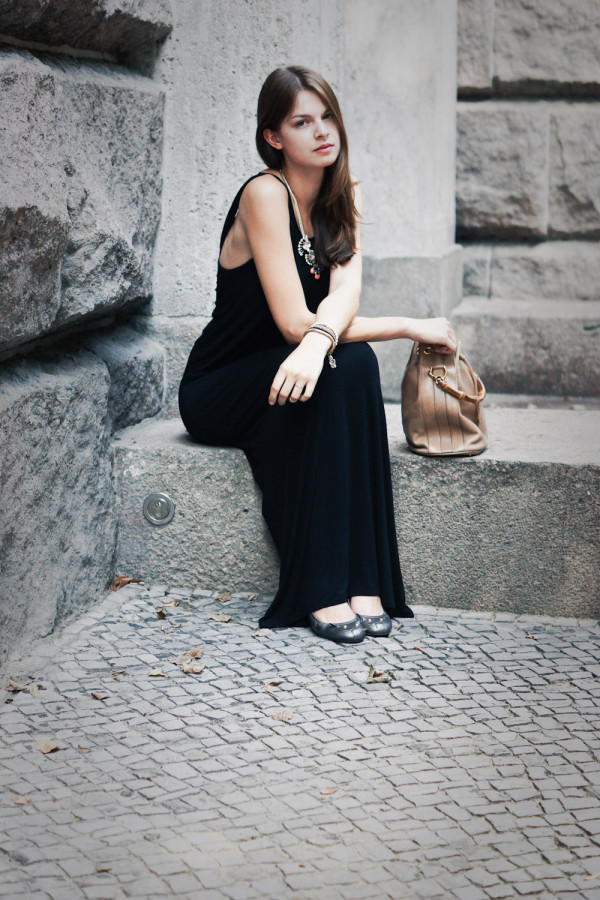 Angl Dress // Gucci Bag via Lxr&Co. // Marc by Marc Jacobs Shoes (SALE!!!) // Warehouse Necklace