Stripes. Stripes. Stripes. It seems to become a stripes kinda week, so let's talk about striped garments and of course my #ootd. Let me know what you think about stripes, if you own striped garments and why you like them or if not, why you don't like them. 🙂
Chic Summer Outfit
Another day, another striped garment. Have you already seen yesterday's outfit post? No? You should definitely check it out, to know what I'm talking about today, to know the meaning of the caption 😉
It might seem boring to share two outfits with striped garments in a row, but I think it isn't. It isn't boring, because one is not like the other.
For today's outfit post I chose a striped top from Zara and combined it with black shorts and black high heels. Yesterday's look was a bit more casual and sporty, that's why I wanted to share a chic summer outfit today.
Striped Garments
Striped garments are part of the basics everyone should own. There's just something about stripes.. striped garments are casual yet chic, a striped t-shirt would never look as simple as a black or white t-shirt. During the past months I broadened my range of striped garments, now I own several striped t-shirts, a dress, the jumpsuit of yesterday's post and the top you can see in today's post – to name but a few.
I have to more striped garments you haven't seen in a Sydney outfit post so far, should I shoot them as well and continue this stripes-serial? 😉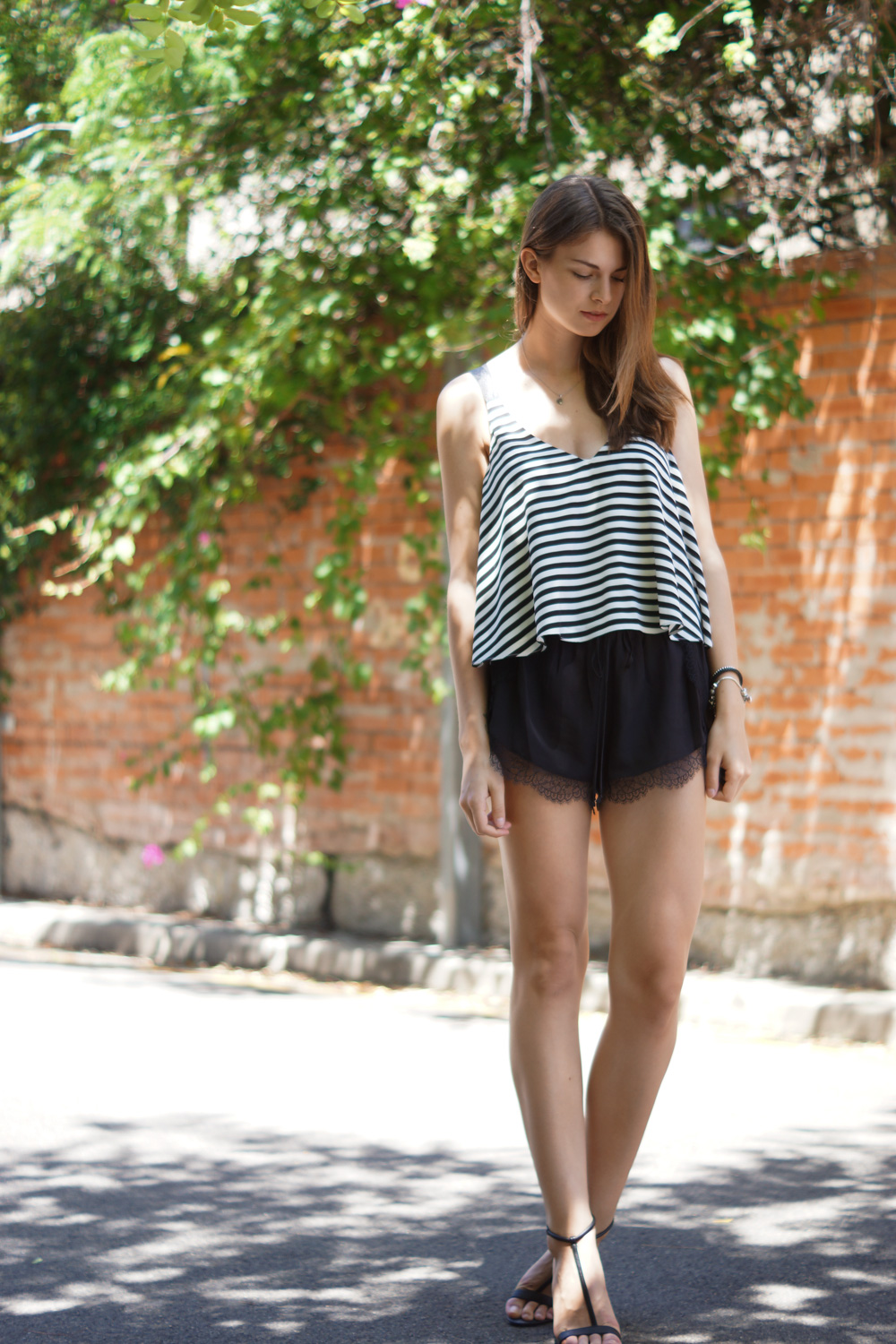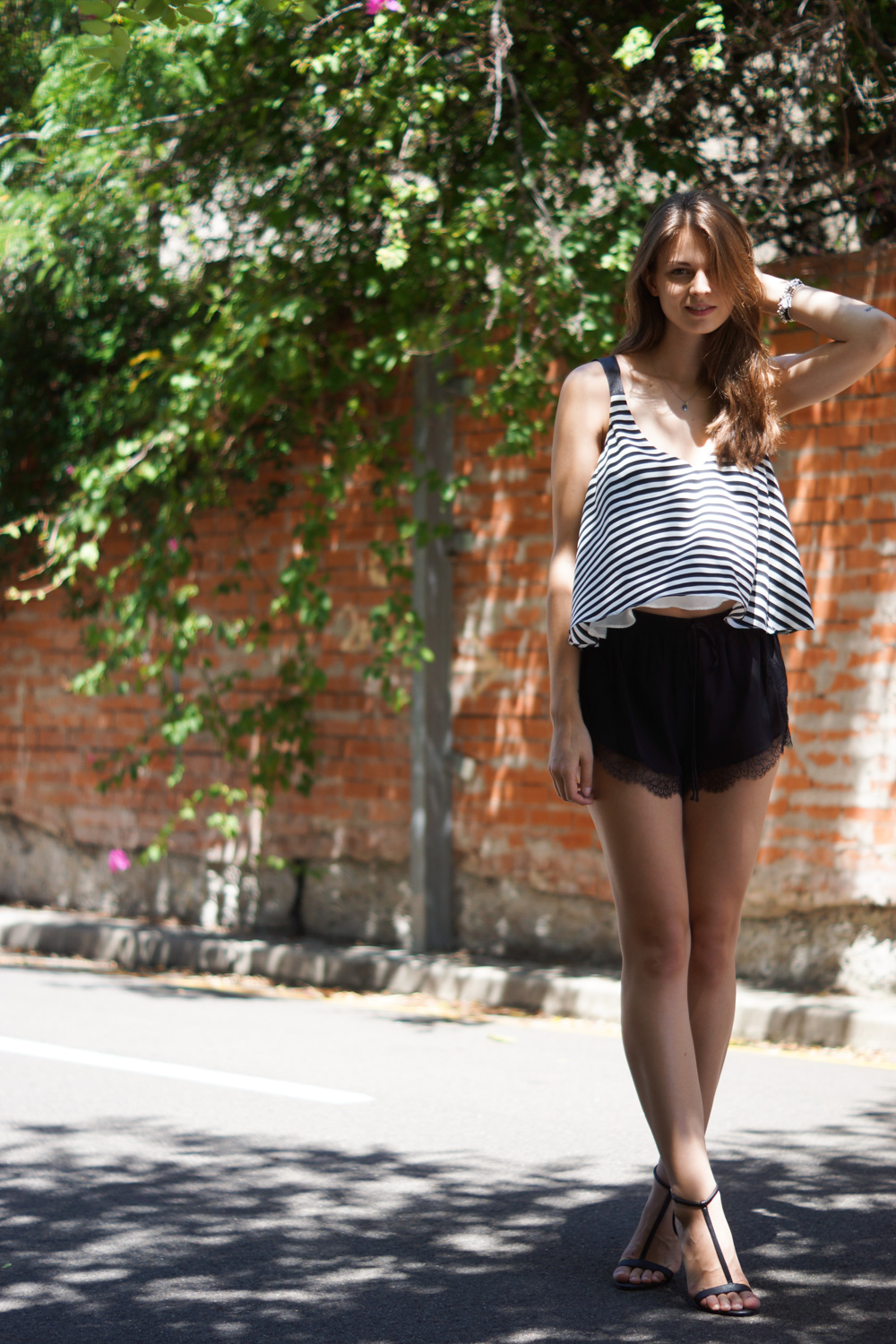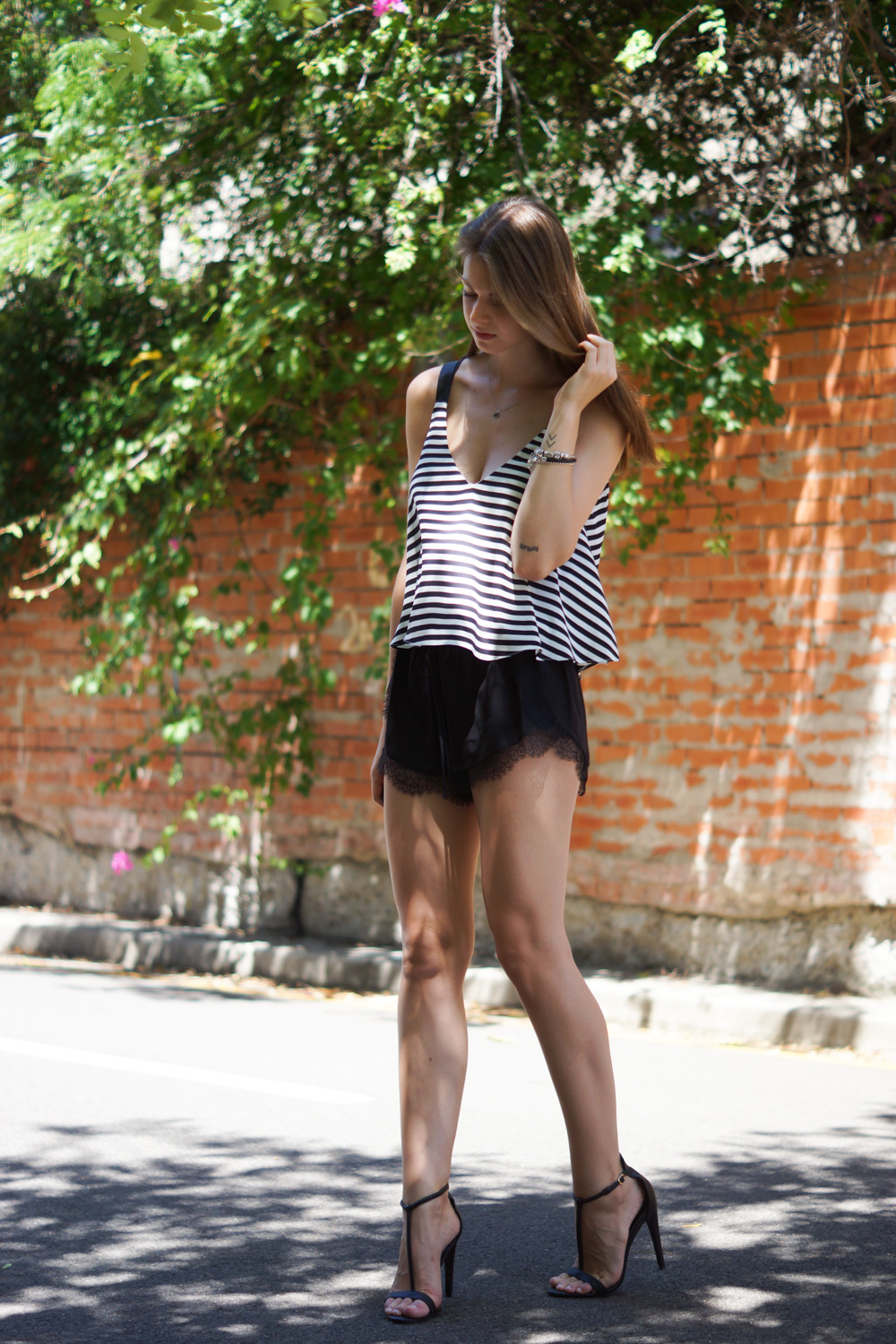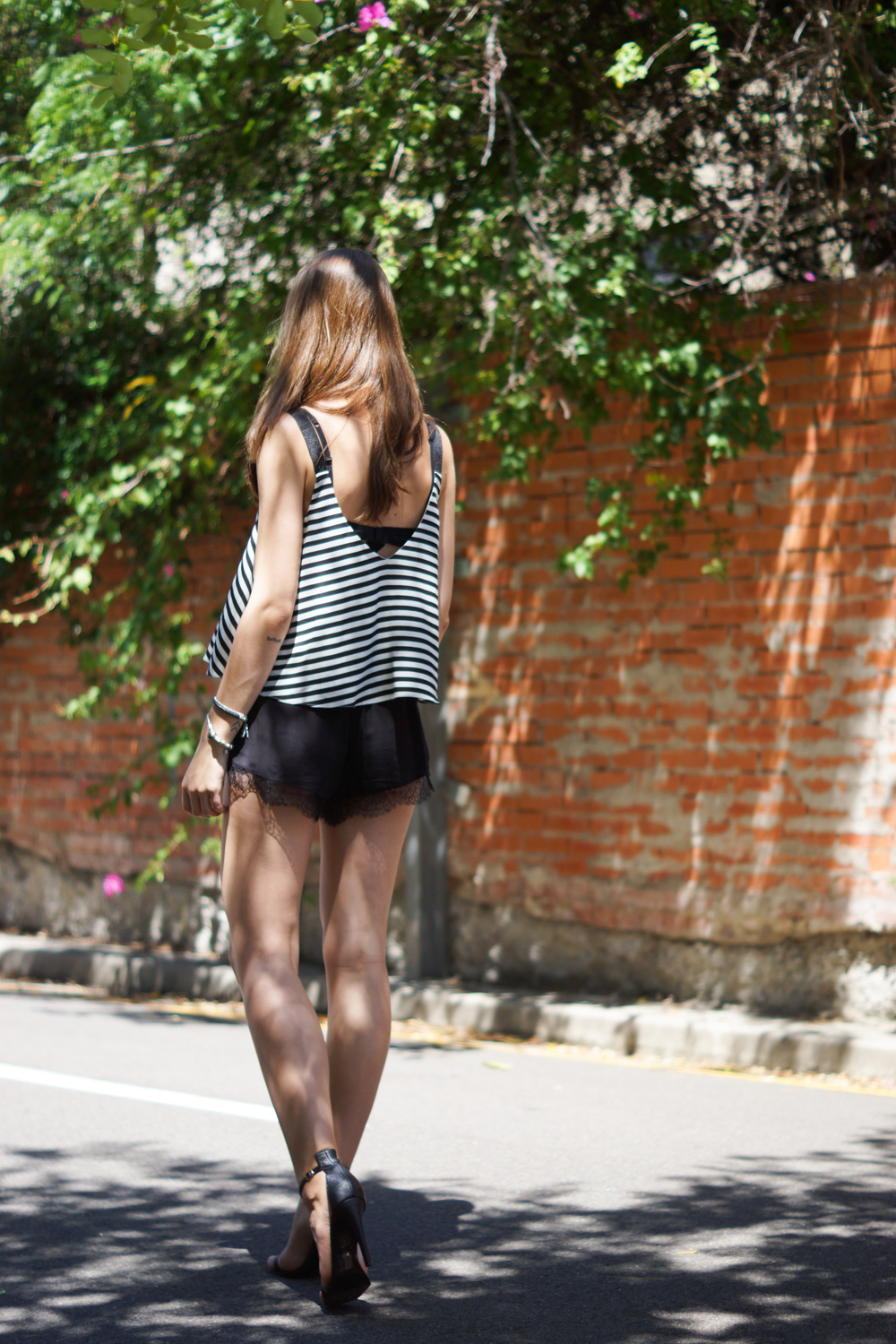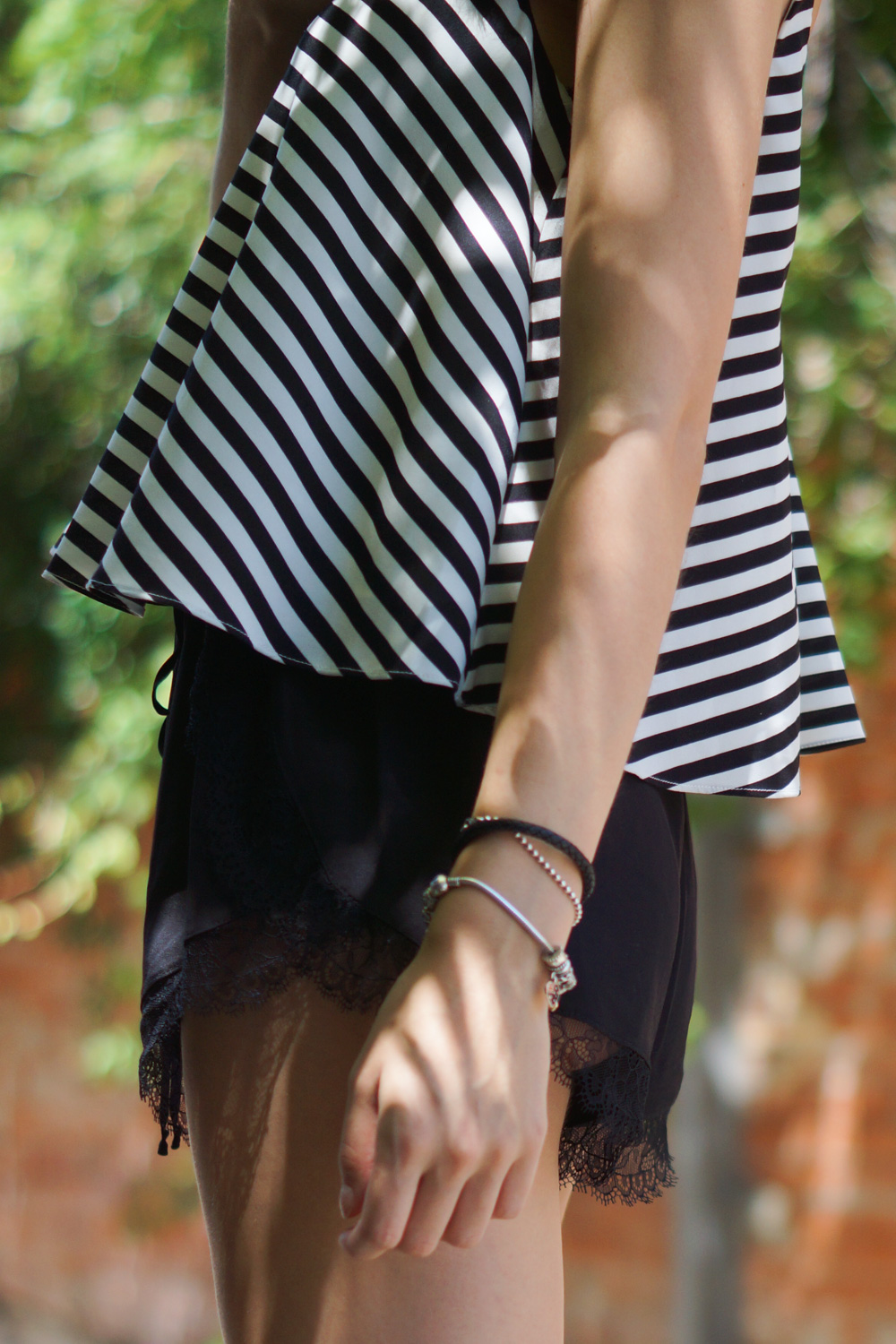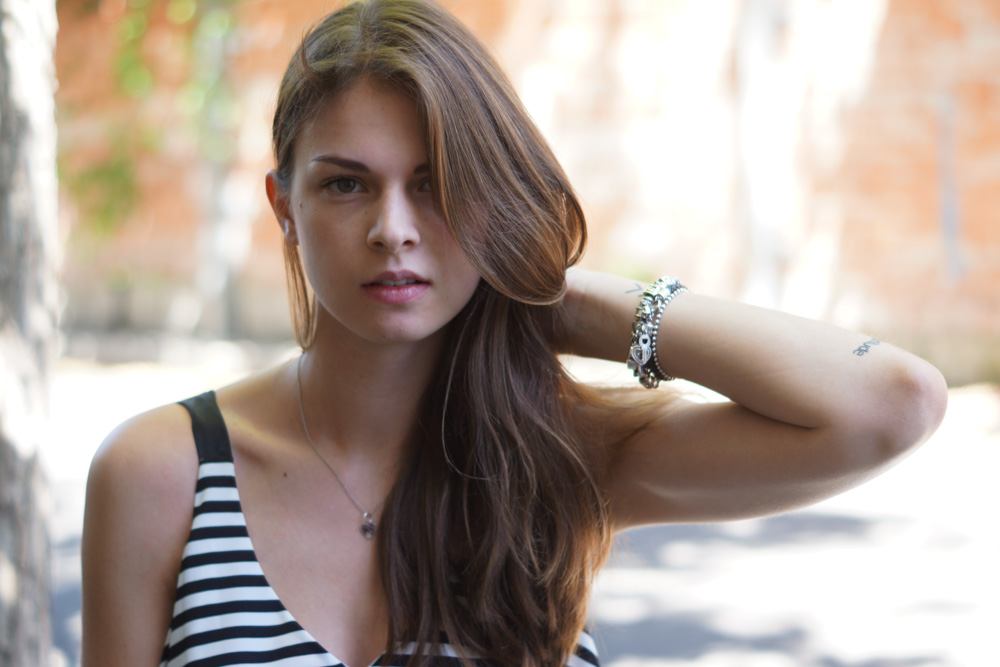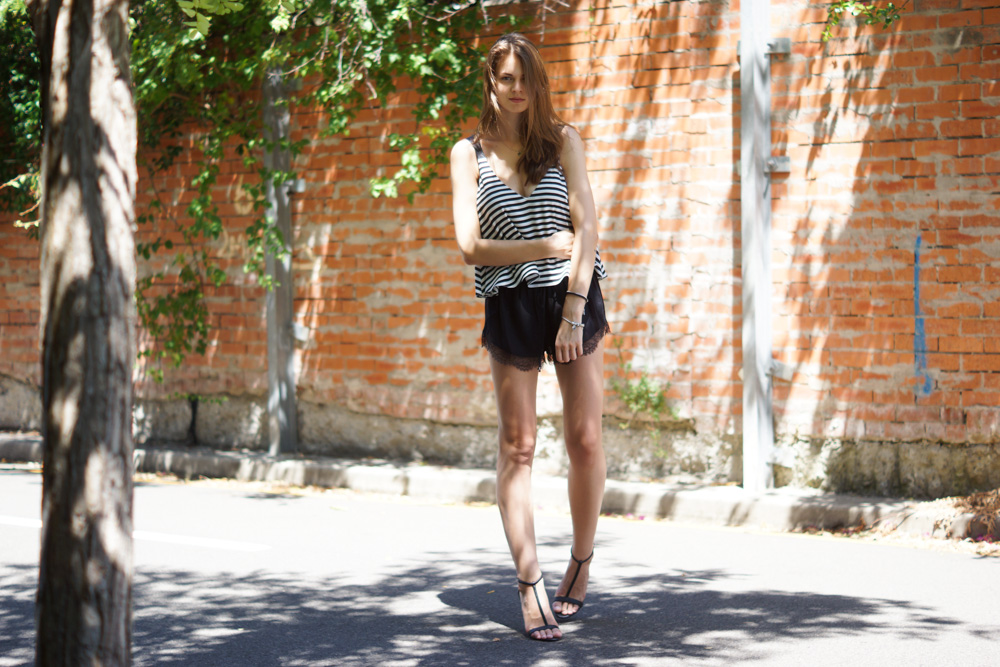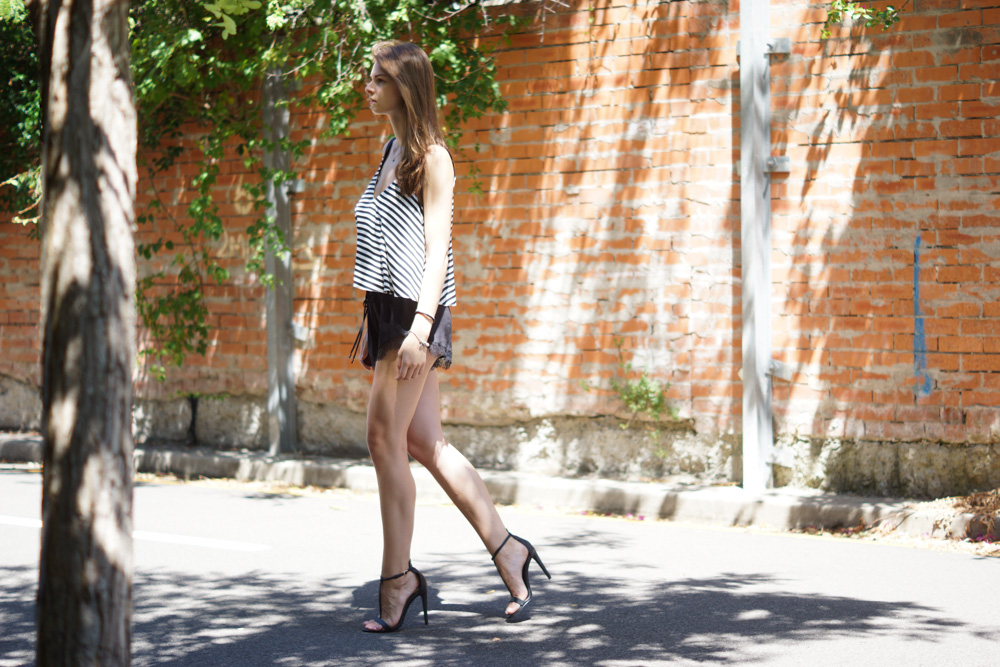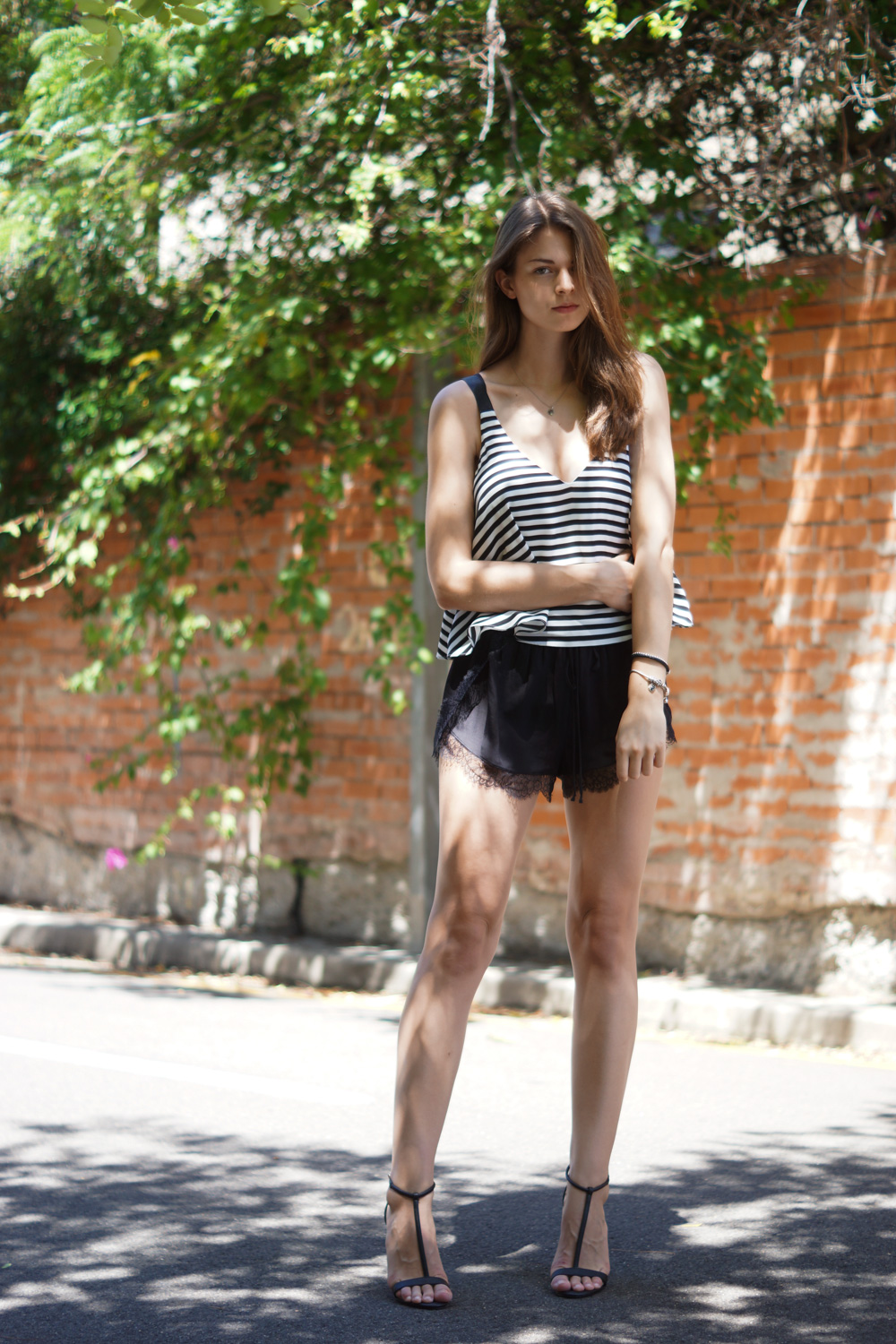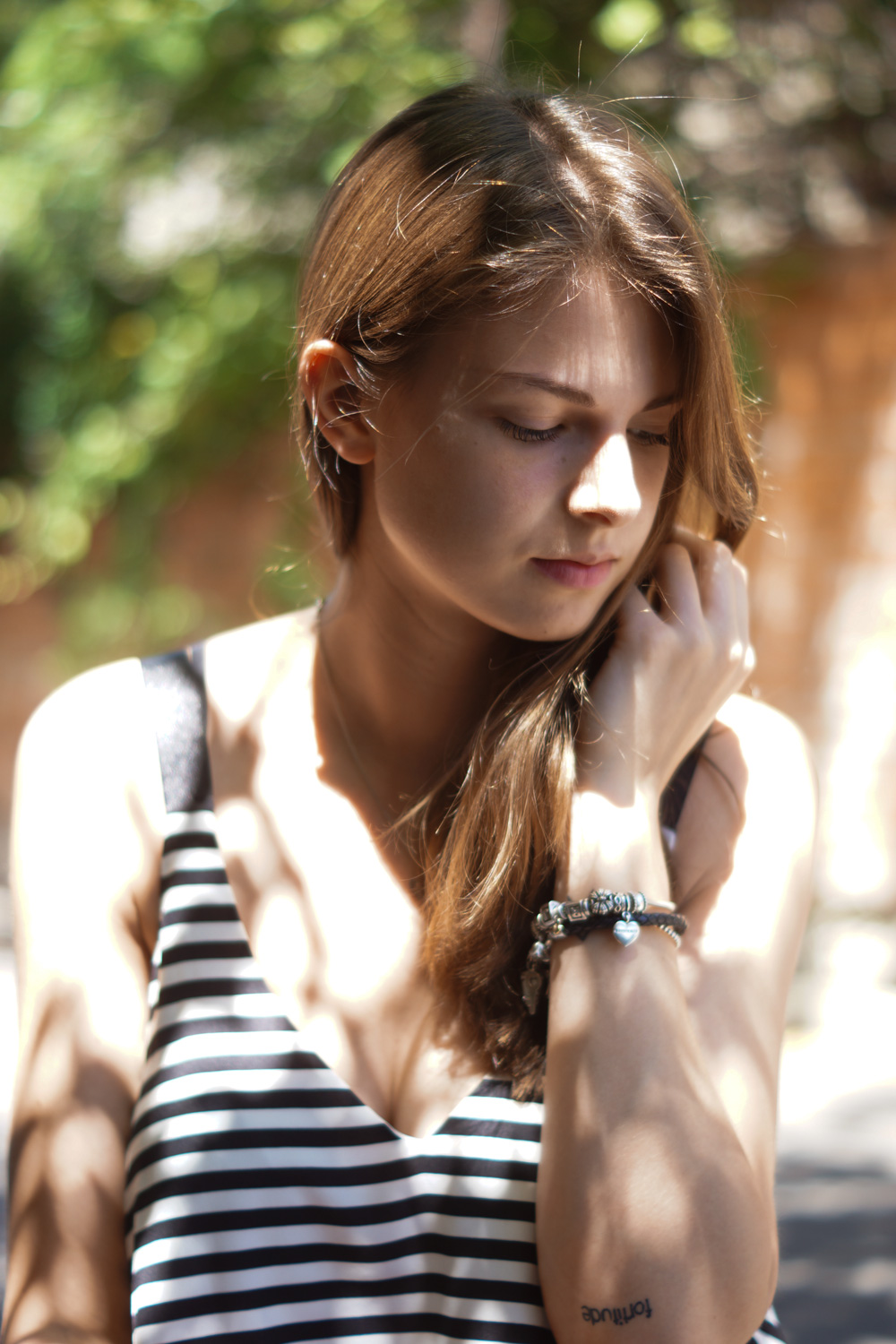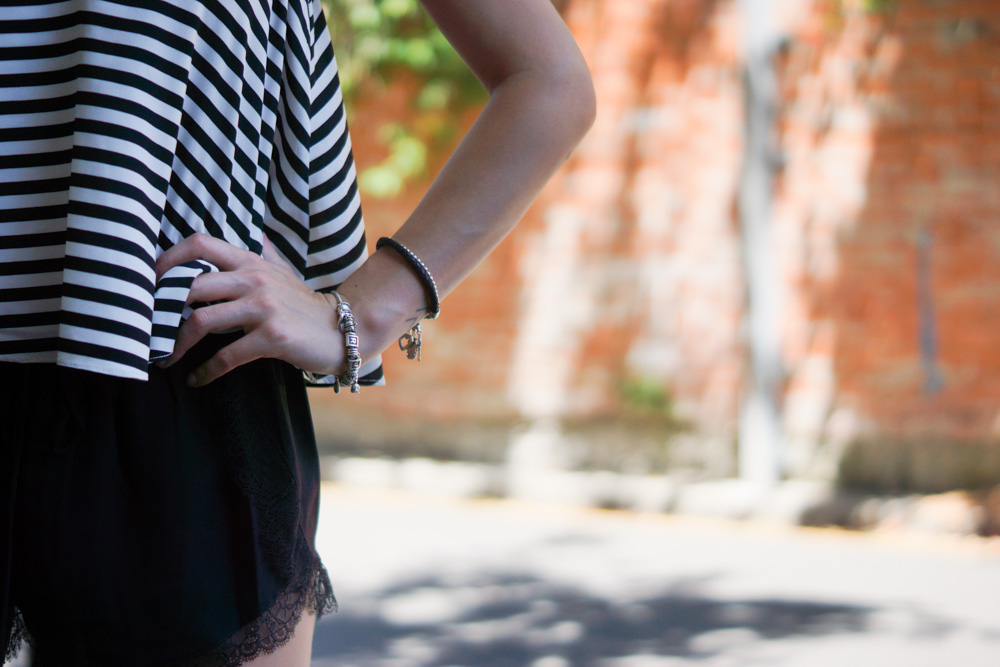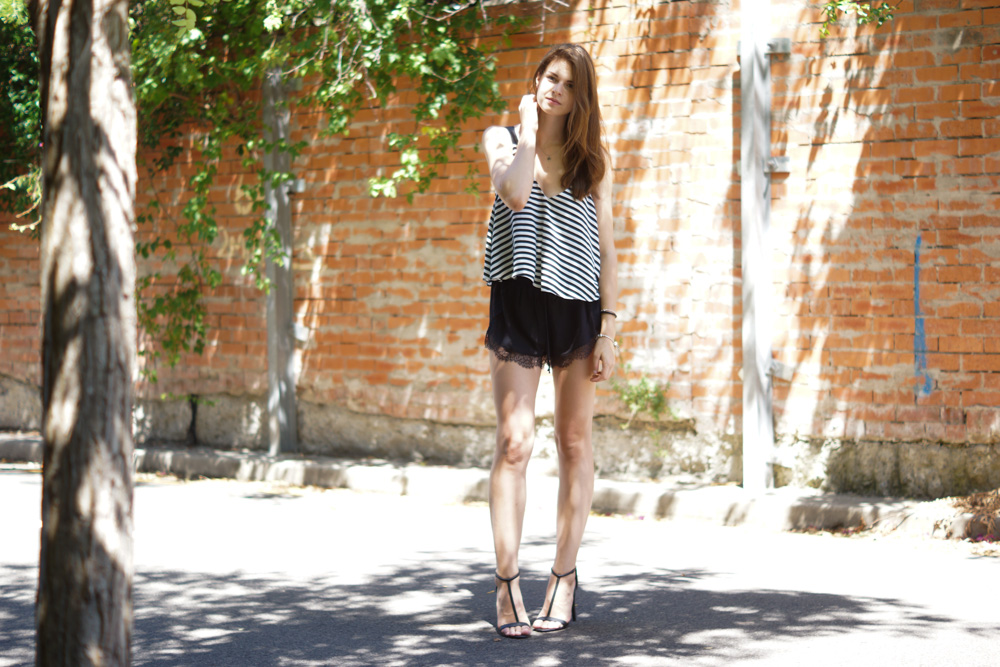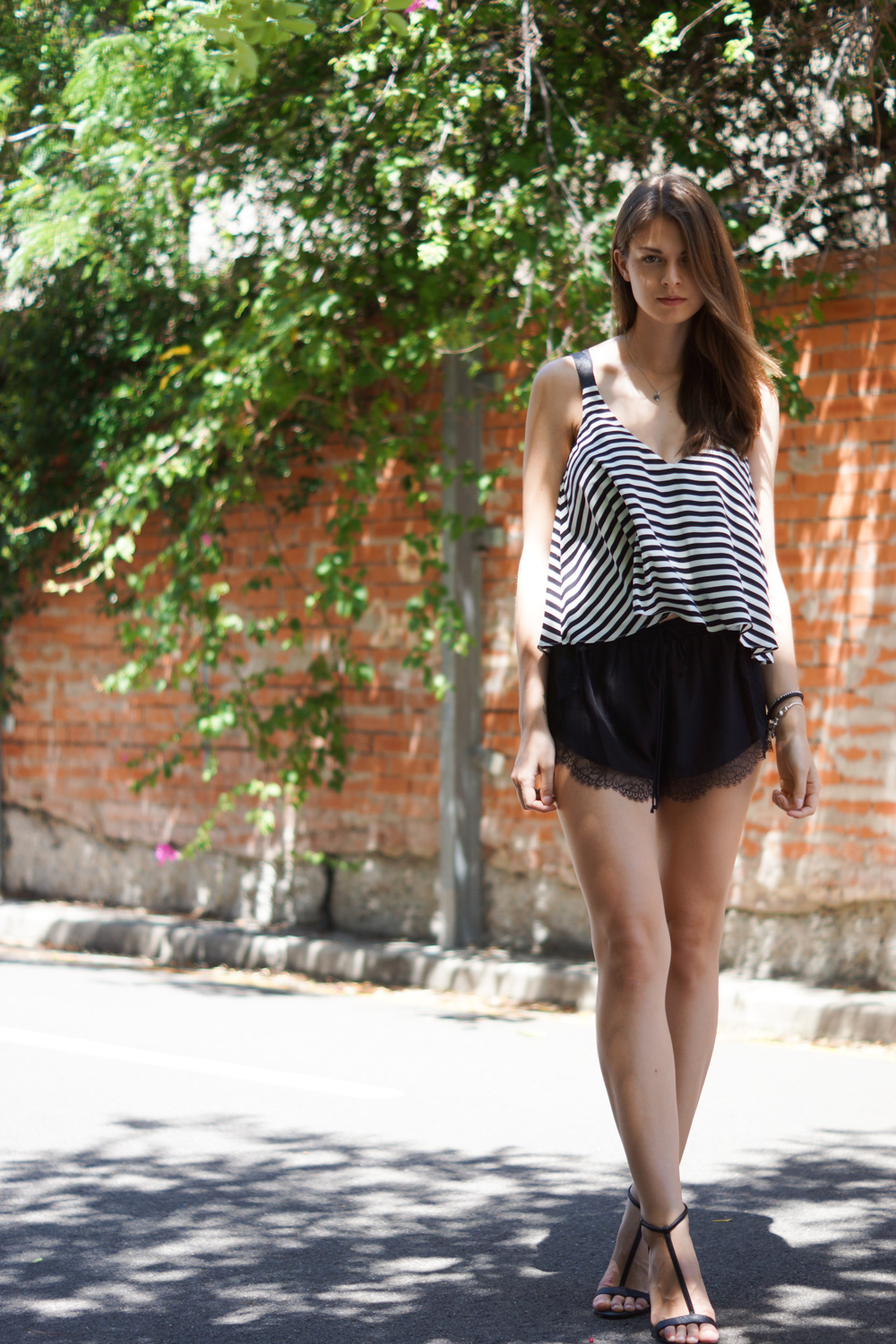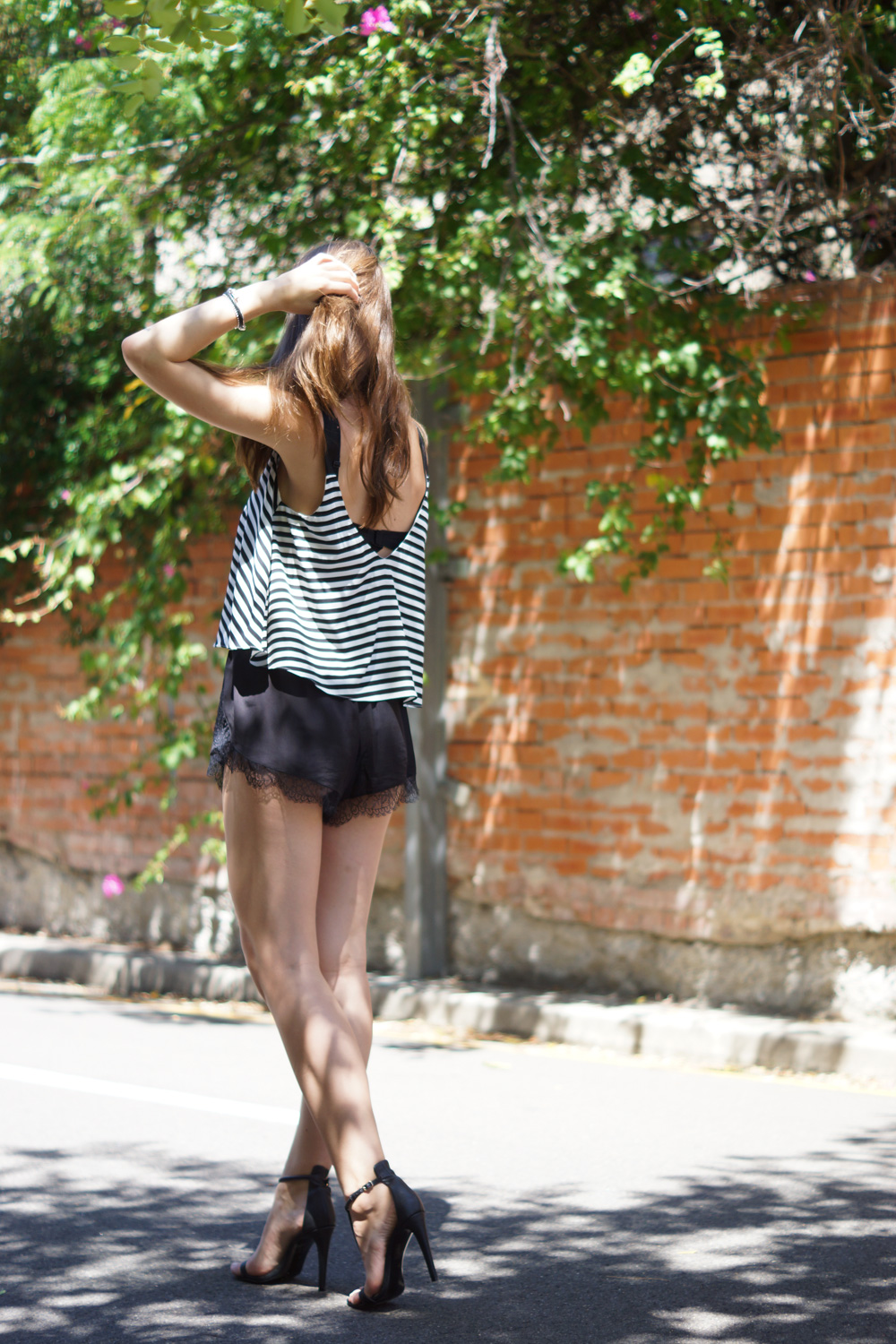 SHOP THE LOOK // SIMILAR CLOTHES