I've been here in Sydney for two weeks now and it really doesn't feel like two weeks. Time flies, but that's not bad, because I'm really looking forward to our west coast trip and better yet, I'm going to see my boyfriend again in April – finally!!! 🙂
I can't wait to share this adventure with you and to show you all the beautiful places I'm going to see, but for now I have this new outfit post for you and I hope you'll enjoy it as well.
Mini Skirt and Cropped Top
I felt a bit like a schoolgirl in a school uniform in this mini skirt and cropped top look x) Well, I'm sure schoolgirls are not allowed to wear a cropped top and high heels as their school uniform.. anyways, at least the skirt looks a bit like a part of a school uniform, doesn't it?
Actually this look isn't a perfect outfit for a regular day in Sydney, but it is the perfect outfit for a night out. 🙂 It's pretty simple yet chic, isn' it? It's another Subdued oufit, the shoes are from River Island and the bag is my Rebecca Minkoff Skylar mini. What do you think about this outfit?
Enjoy your Friday folks, mine is almost over and the weekend has just begun. 🙂 xx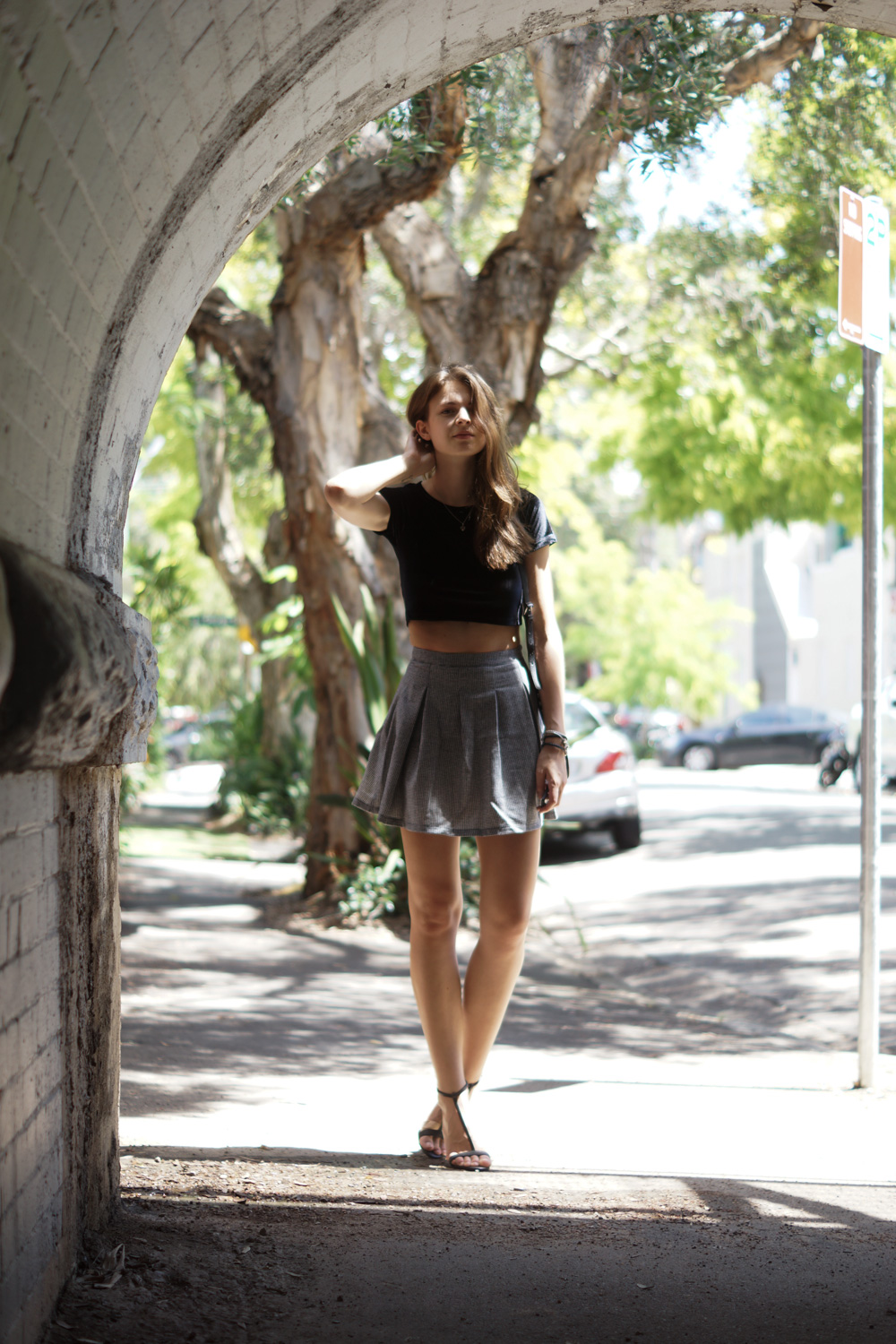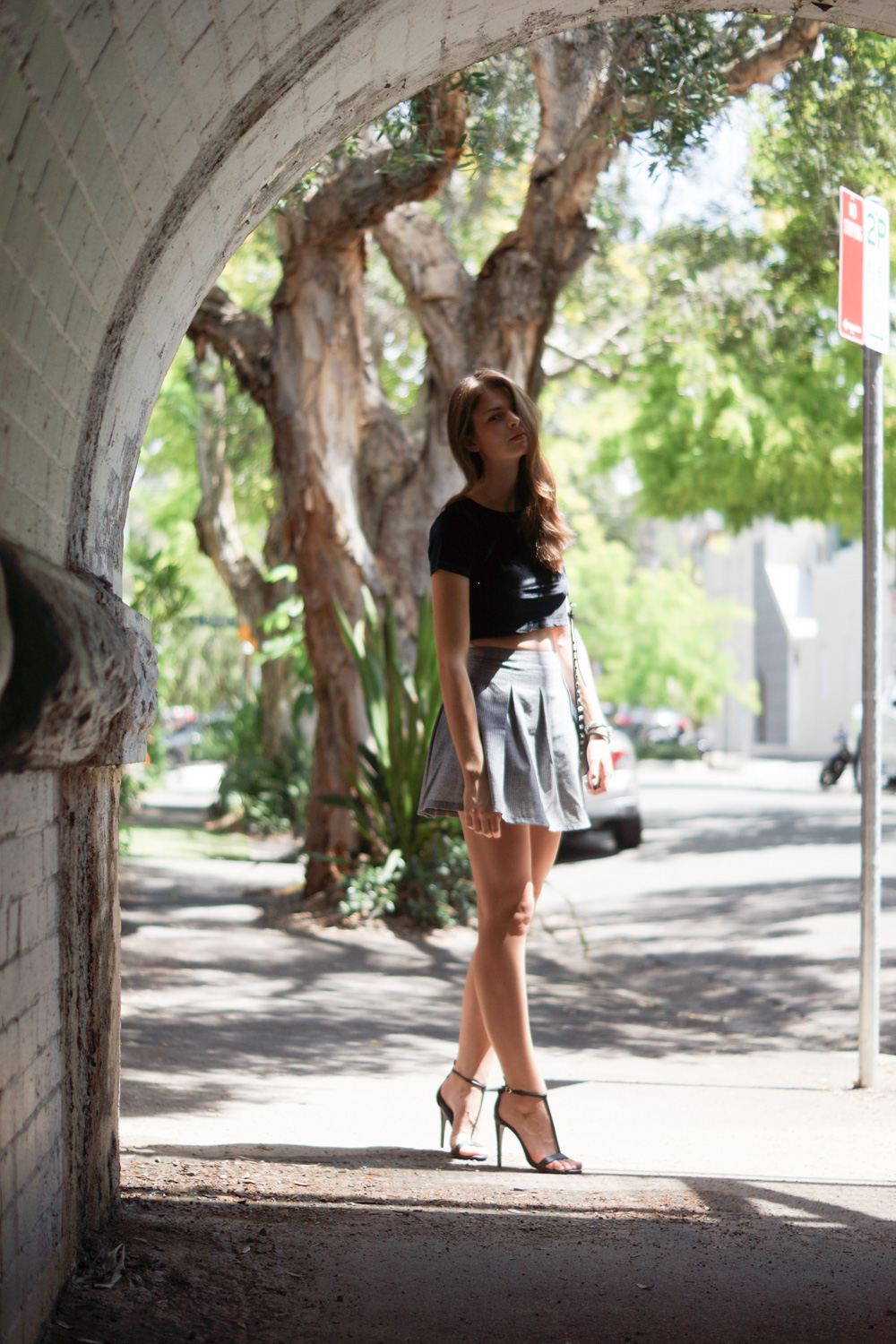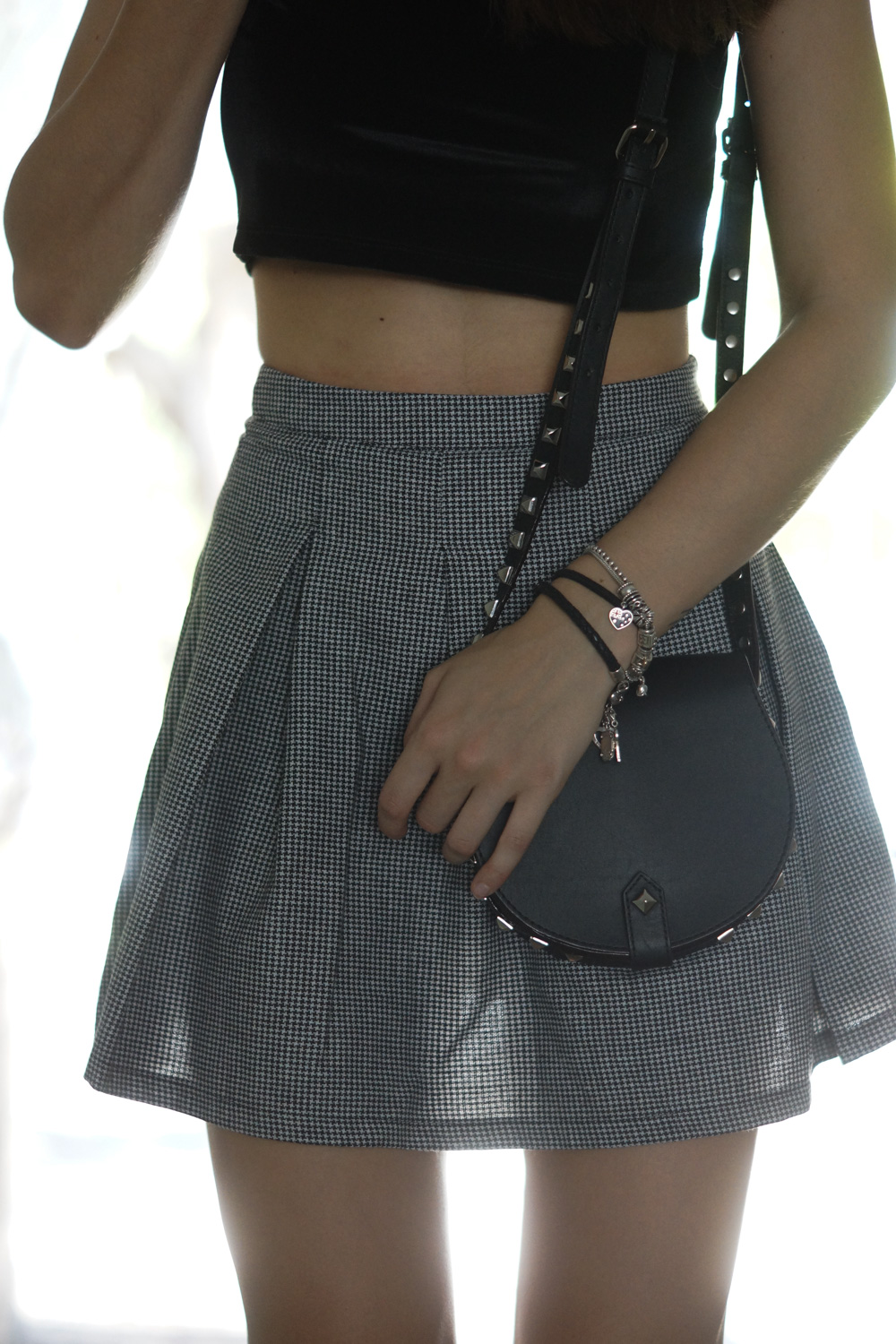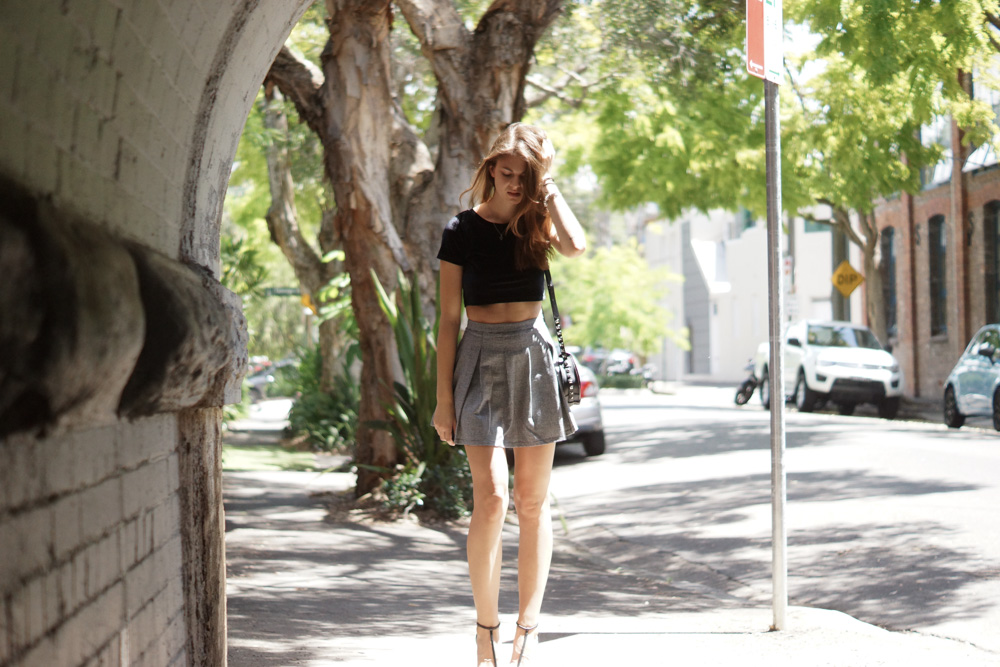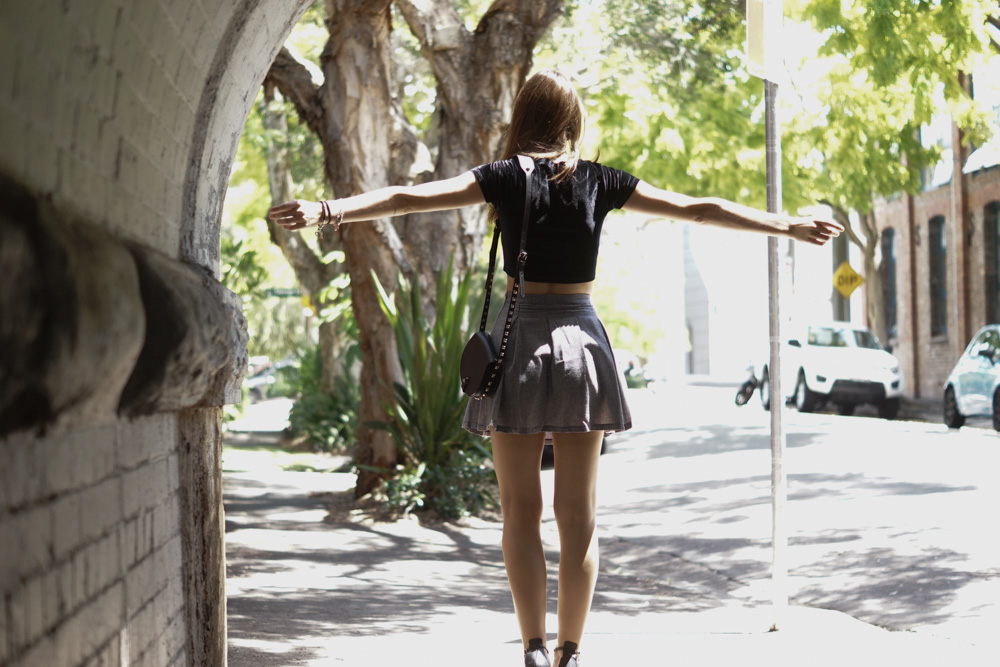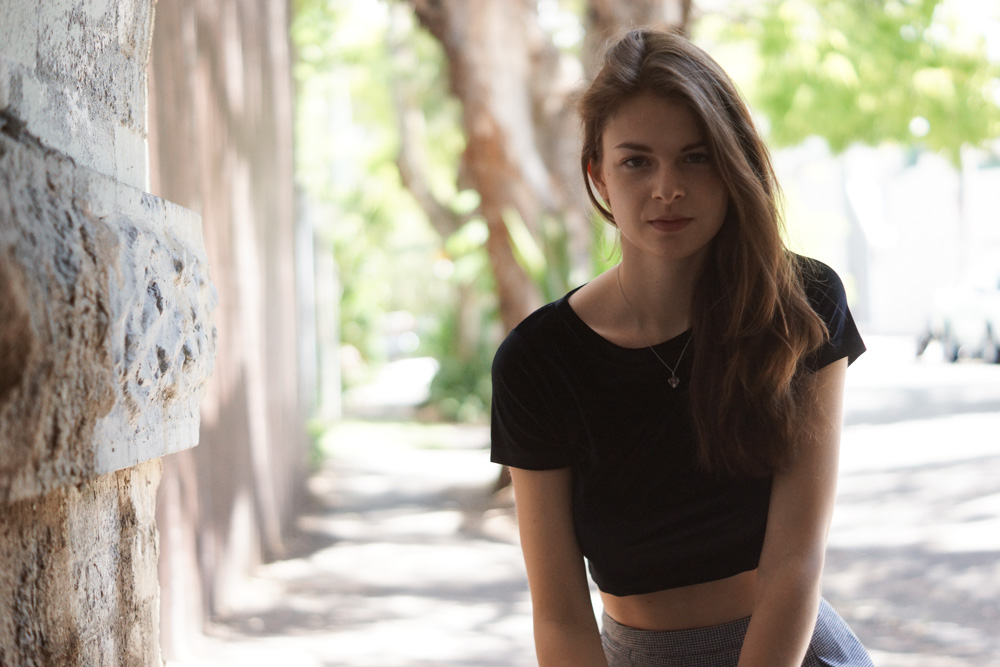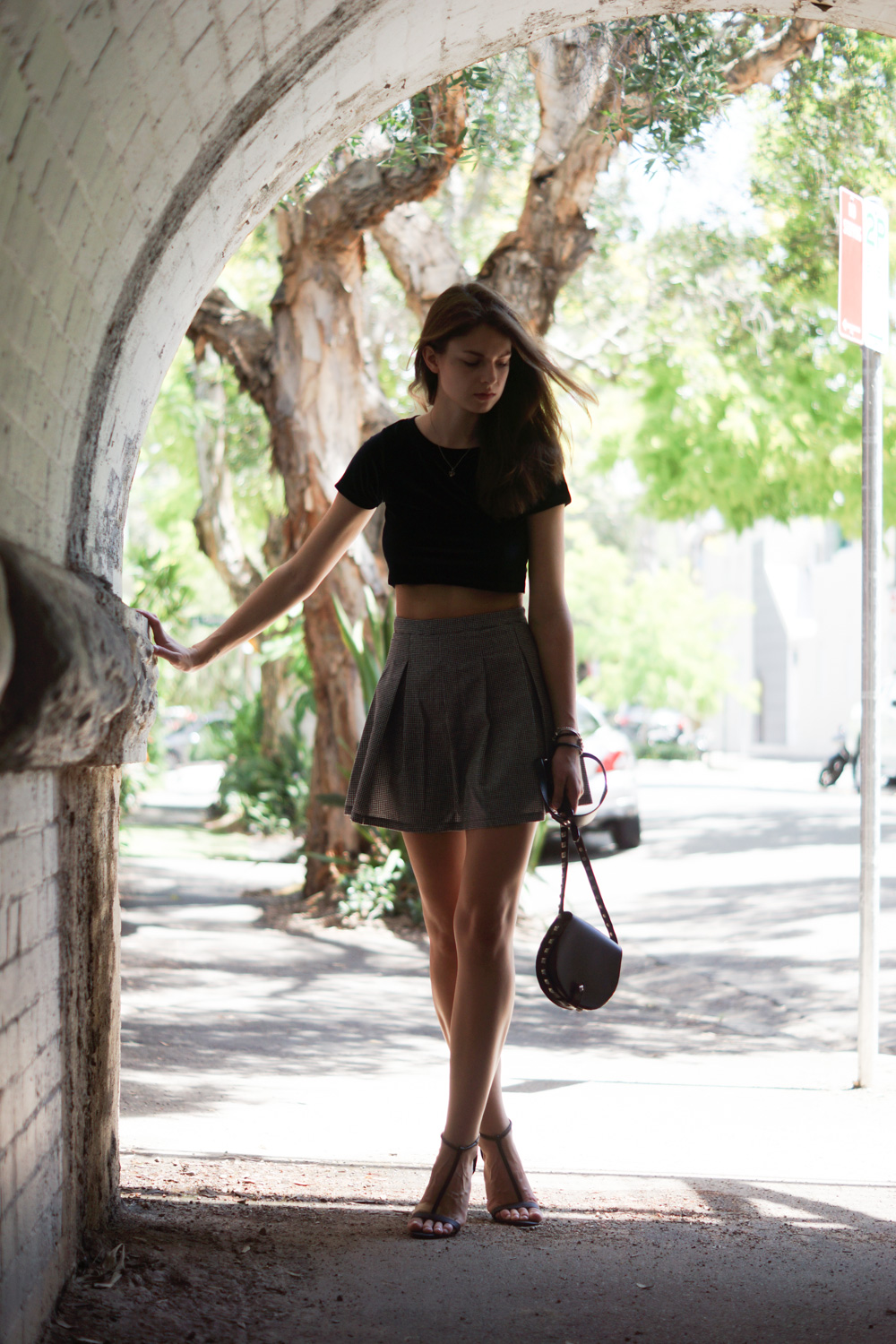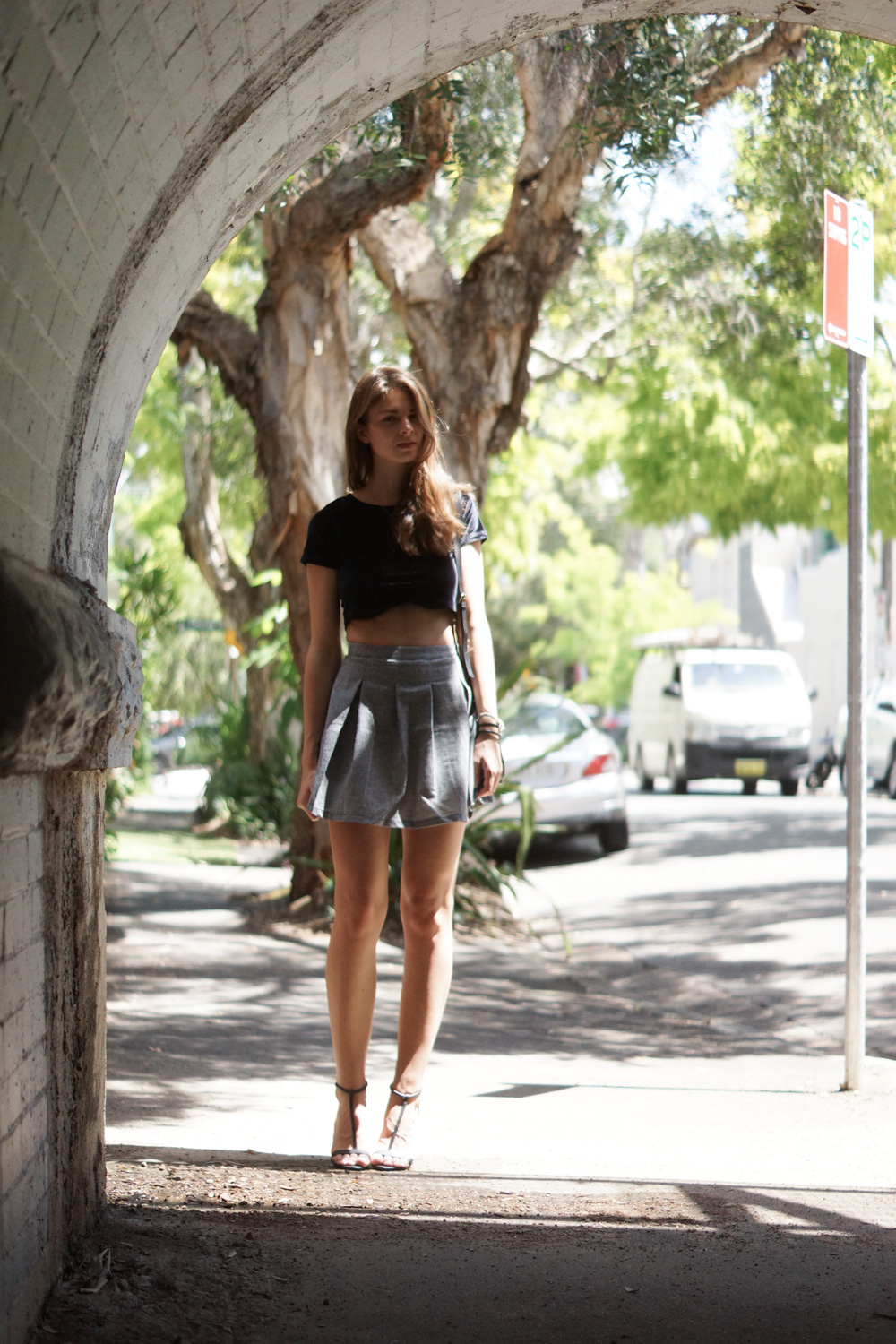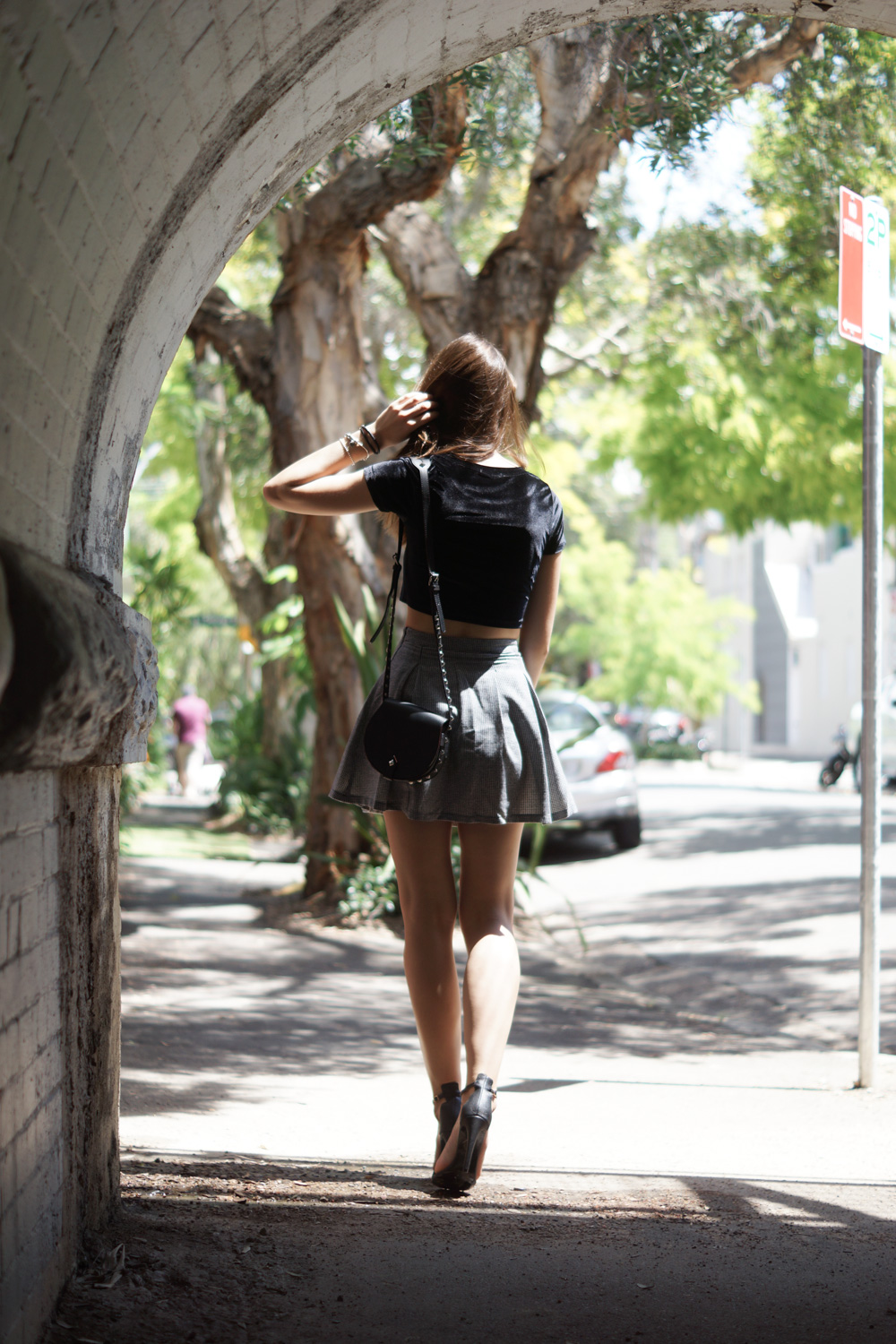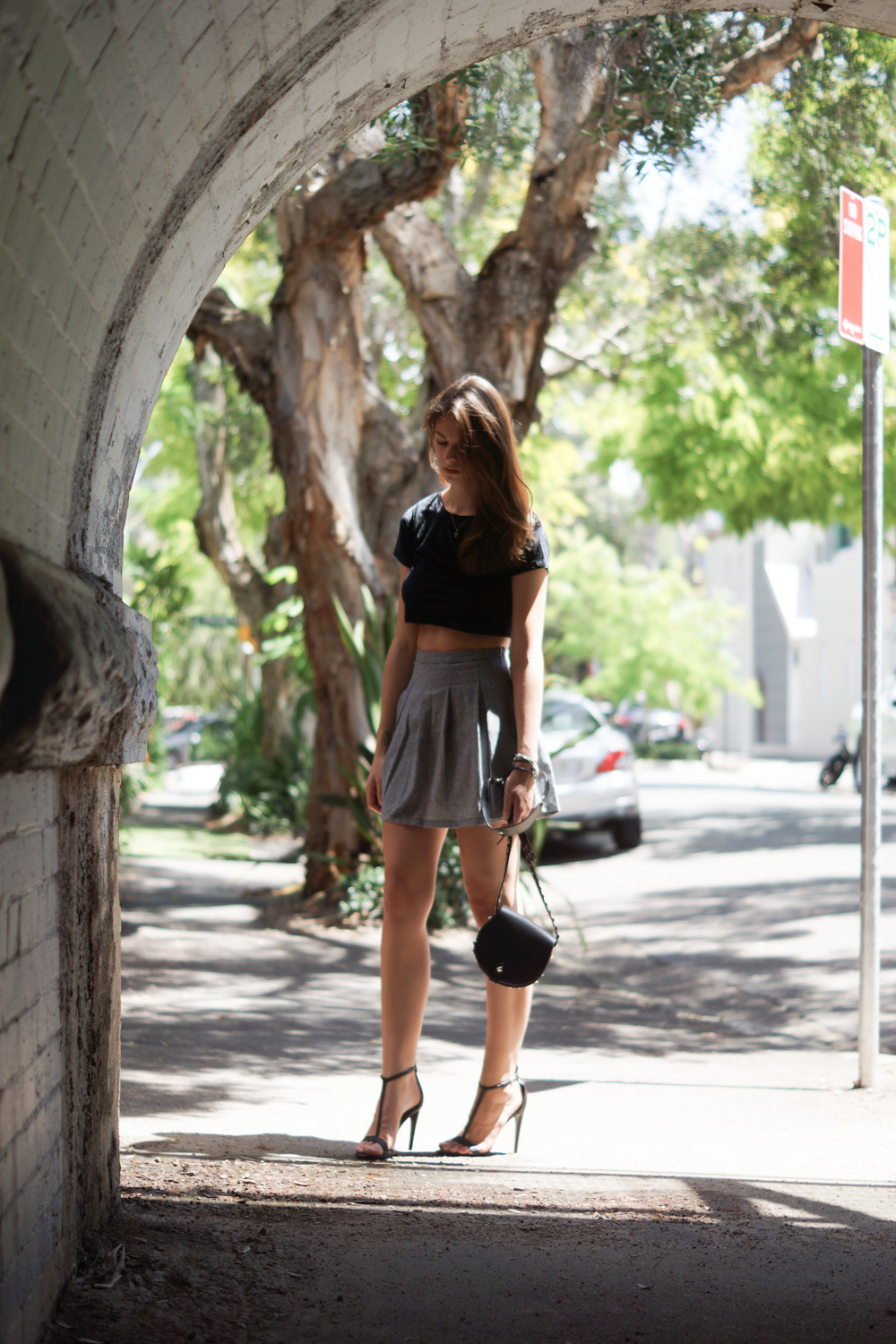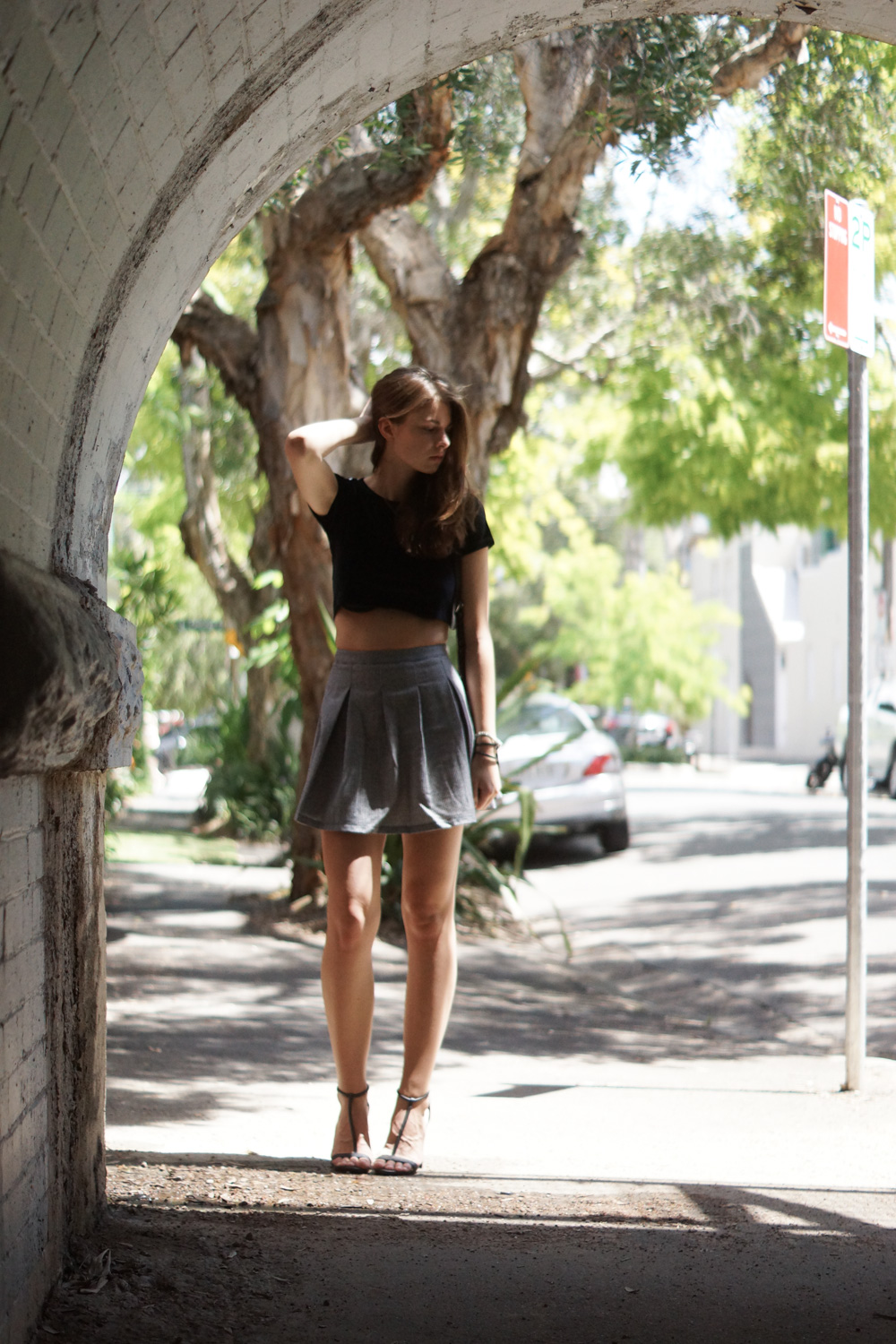 SHOP THE LOOK // SIMILAR CLOTHES