A week ago I attended the DKNY x Voo Store Berlin event, and those who follow me on Instagram and Facebook might have already seen the outfit I was wearing that night. We didn't have the best light to take an outfit picture during the event, so I decided to wear this look one more time to take outfit pictures I can share on the blog. A word and a blow, here are the pictures of my DKNY outfit I was wearing a week ago.
Before I start talking about the DKNY outfit, I want to write a few words about the event. The event took place at the Voo Store here in Berlin, where DKNY showed a preview of the new collection (which I was wearing btw). It was a very relaxed event, we took a look at the new collection, hat a drink, chatted with others and left after a couple of hours. 🙂
My DKNY outfit for their event
This is none of the outfits I usually wear, but nevertheless, I like it a lot. When DKNY asked me to choose an outfit from their new collection, I checked the Voo store website and fell in love when I saw this jumpsuit. I like wide legs a lot, and I was looking for a pair of pants or a jumpsuit with a wide leg for a long time. It wasn't easy to find this kind of pants or jumpsuits because most of them were too short and a wide leg doesn't look good when it's too short. The length of this jumpsuit is just perfect because it goes to the floor, but it's not too long, so I won't step on the leg when I walk.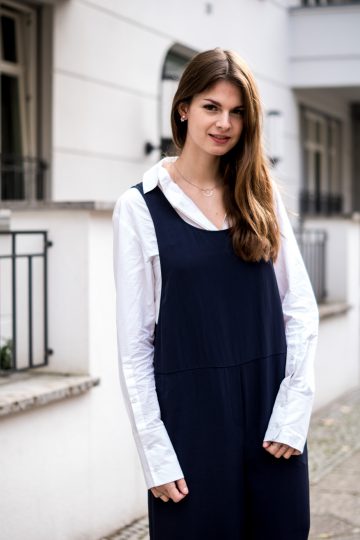 But I didn't only choose the jumpsuit; I selected another DKNY piece to combine with it: a white shirt. It's actually super long, and I could wear it as a dress in spring and maybe on colder summer days. But for the event, I was wearing underneath the jumpsuit. The model on the website was dressed in a similar outfit, and I really liked this kind of looks. Last but not least I added a pair of white sneakers to match the shirt, but also to make the outfit look less chic and more casual – the way I like it best. 😉 I added a necklace, silver rings and my Gucci bag and that's it. The result is a chic yet casual outfit I would also wear on a day full of meetings. I probably wouldn't wear it when I'm spending the day at the office only or when I'm sitting at home at the weekend. But it's the perfect outfit for a meeting, a night out with friends or a date. What do you think about it?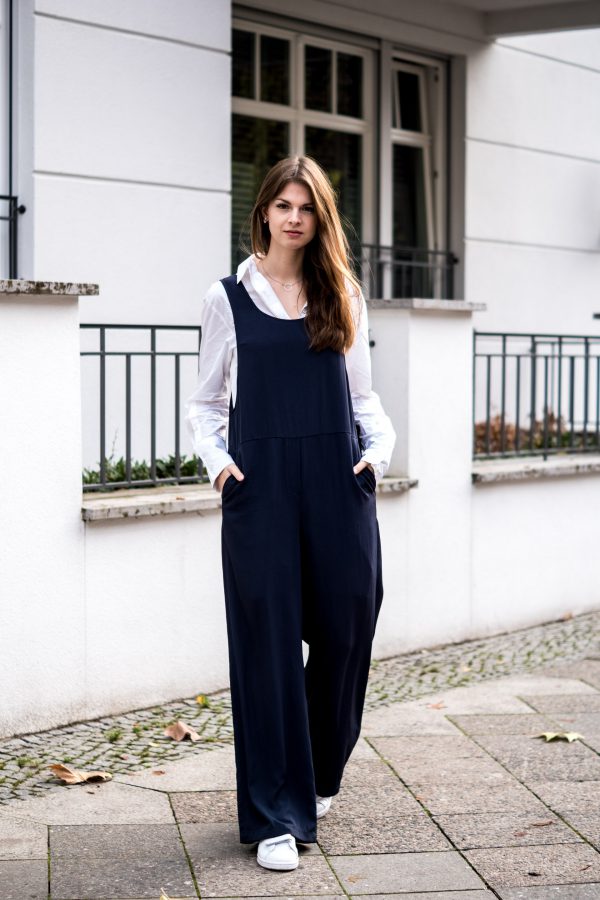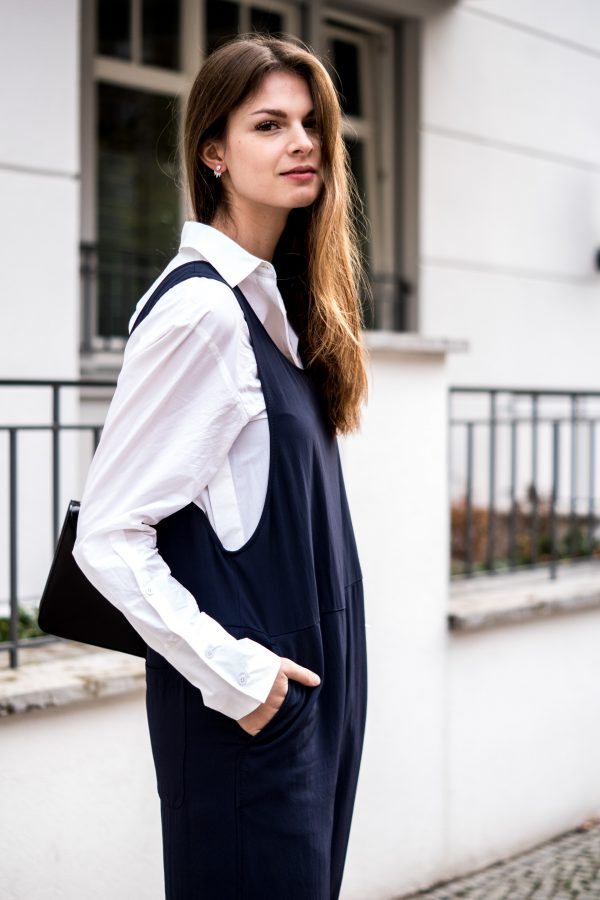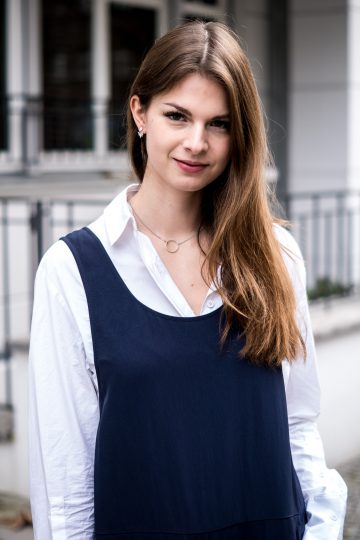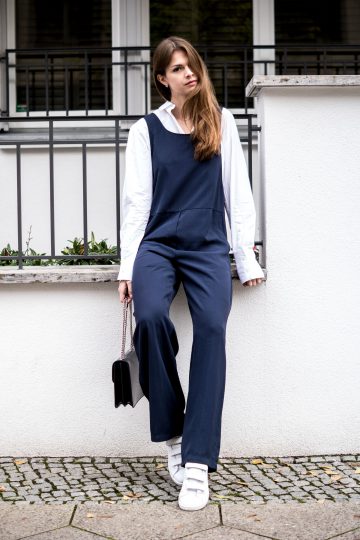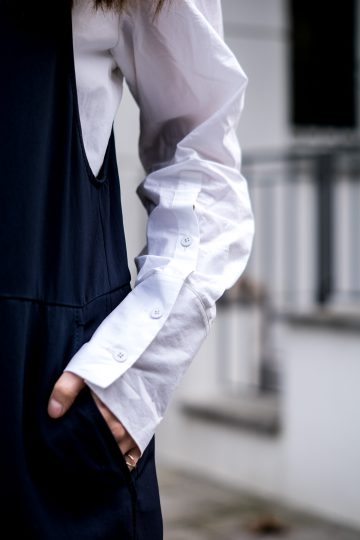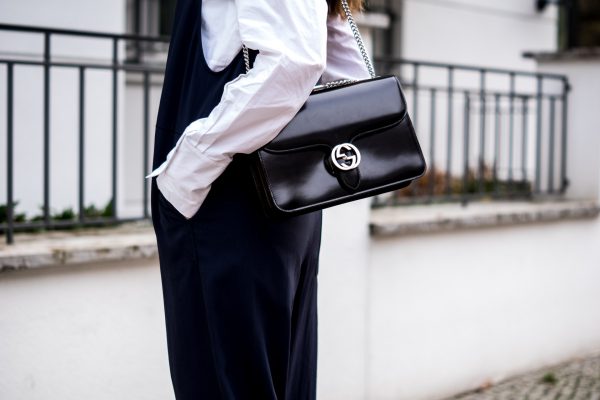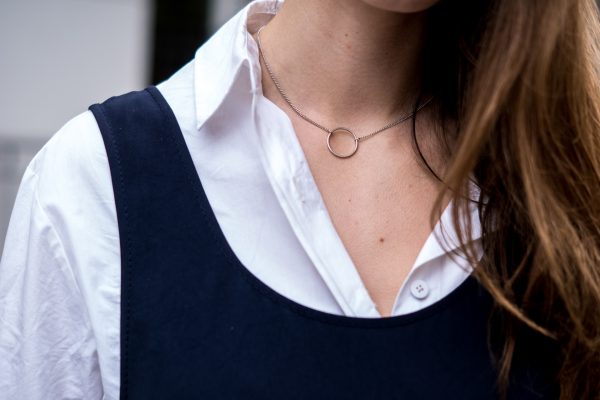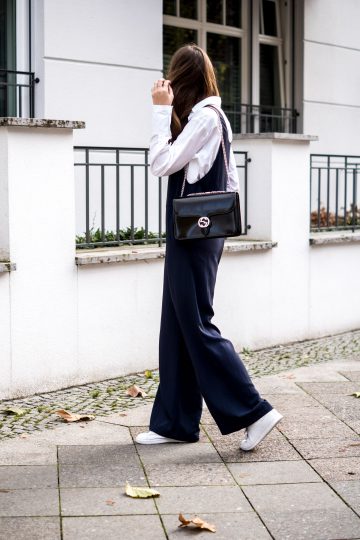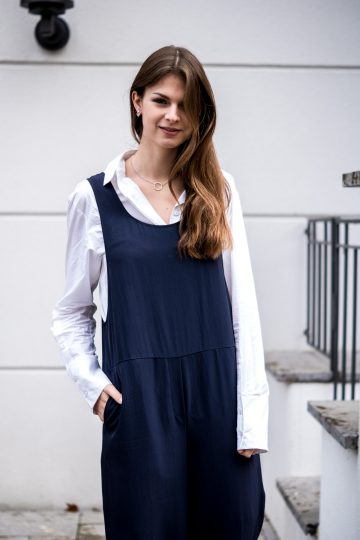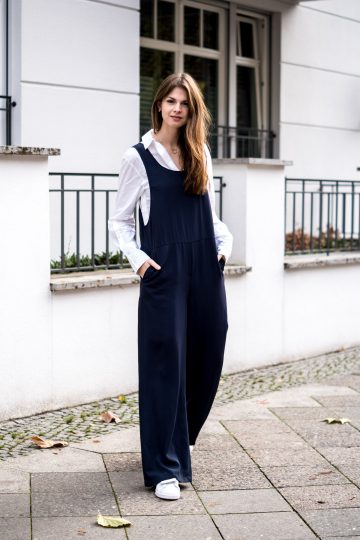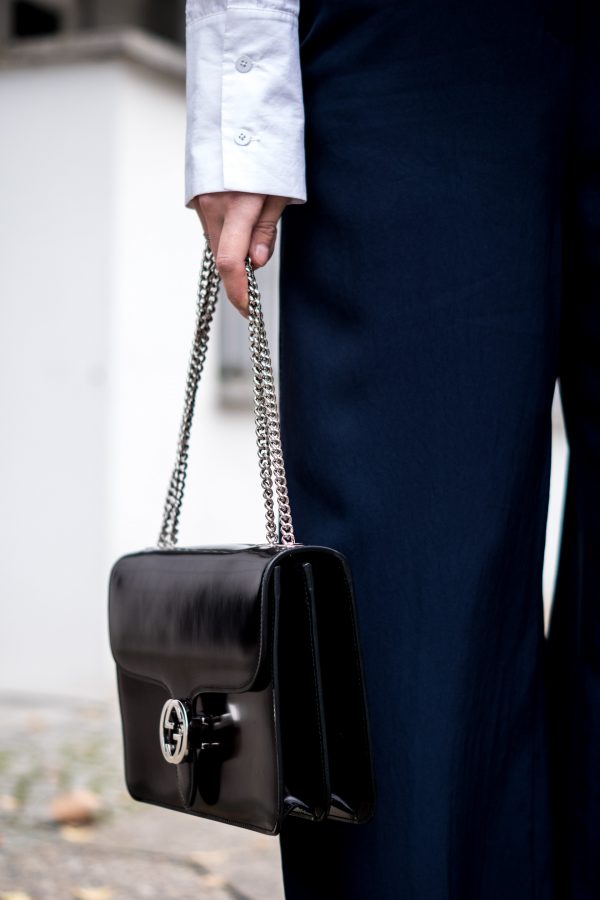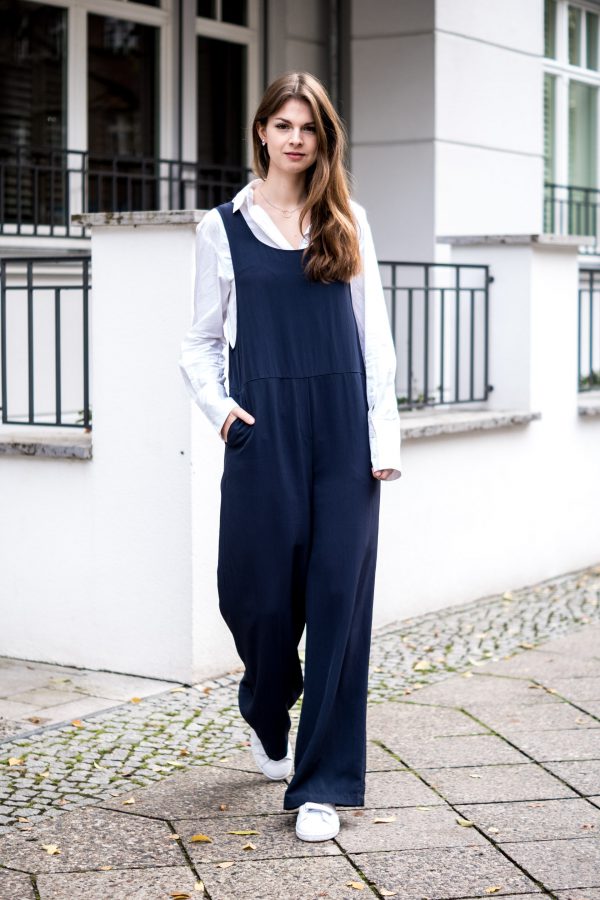 Thank you DKNY for this outfit