As I already told you, some of my room mates and I rented a car to discover some national parks and beaches around Sydney and one of those beaches was the one with the world's whitest sand. Unfortunately it was a really rainy day, so you probably can't see the whole beauty of this beach, but I'm sure you can get an idea of how white this beach is, when the sun is shining.
World's Whitest Sand – Hyams Beach
Did you ever think that the world's whitest sand is somewhere in Australia? It's true, because Hyams Beach on the east coast of Australia really holds the Record Guinness for having the whitest sand in the world. I've seen it on a rainy day, but if you know what beaches and especially the sand look like, when it is raining, you can probably see that this sand is really white. Hyams Beach is such a beautiful place and it was fun walking along the water, even on this rainy day.
Comfy Roadtrip Outfit
You spend a lot of time sitting inside the car during a roadtrip, that's why it is important to wear a comfortable outfit, isn't it? 🙂 I always prefer to wear loose and/or oversized clothes, this time I chose a pair of jeans – you should avoid wearing really tight jeans, because you'll regret it after a couple of minutes 😉 – and my customized Adidas tee. It's a pretty simple look, but I focused on wearing something comfortable!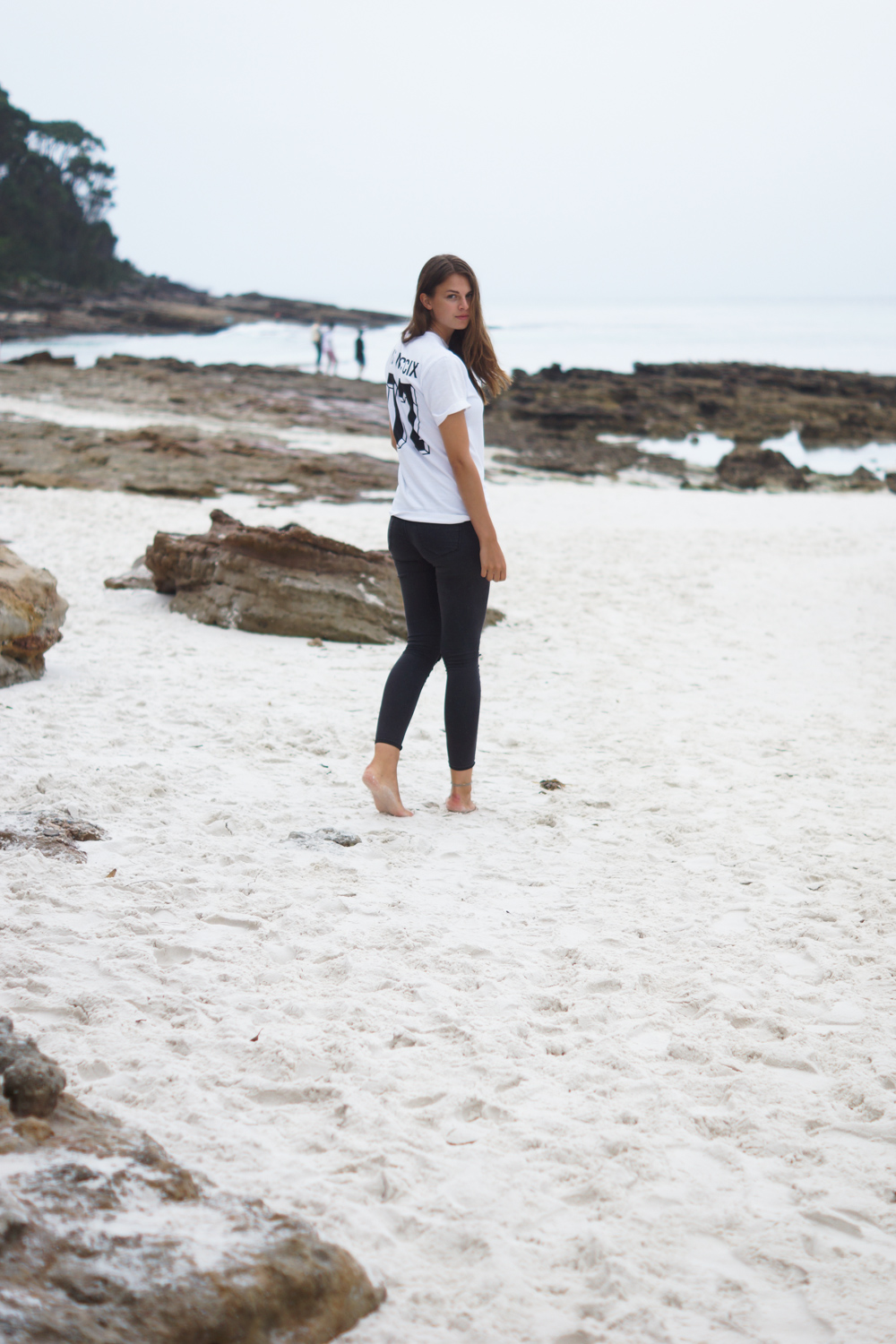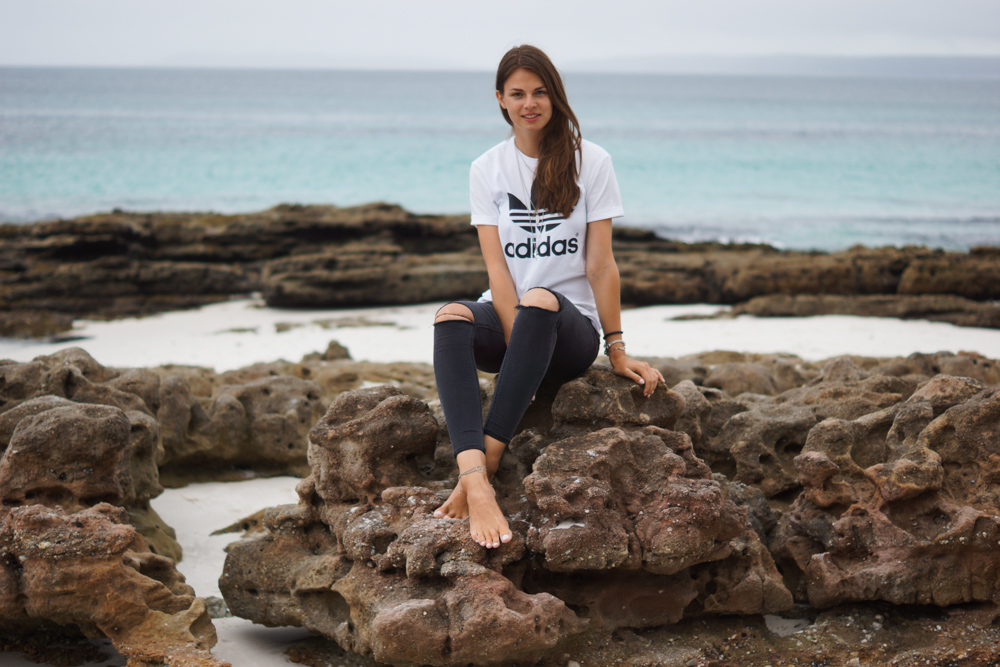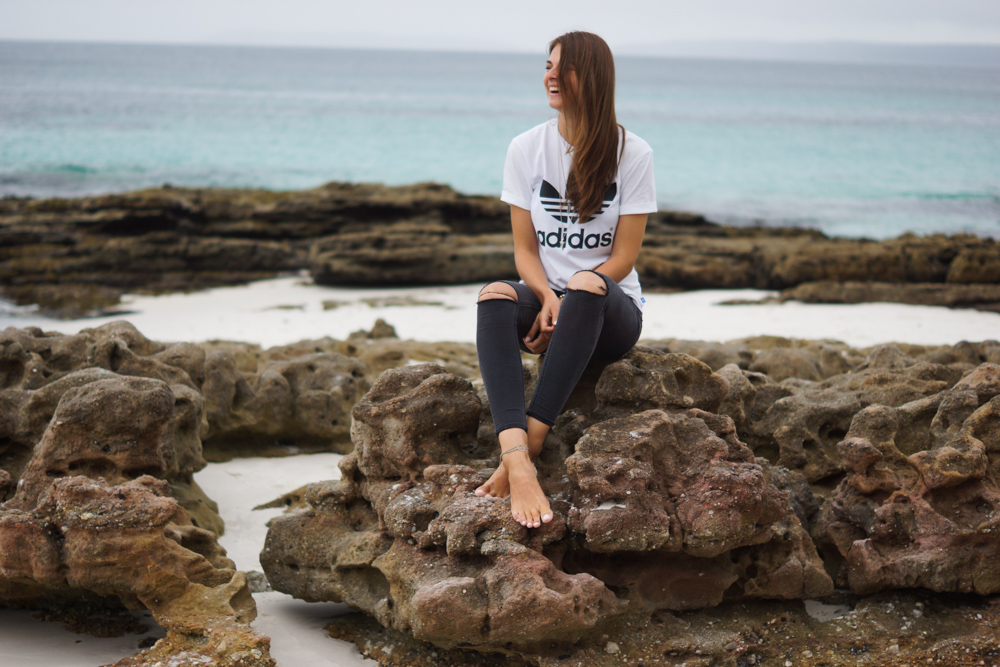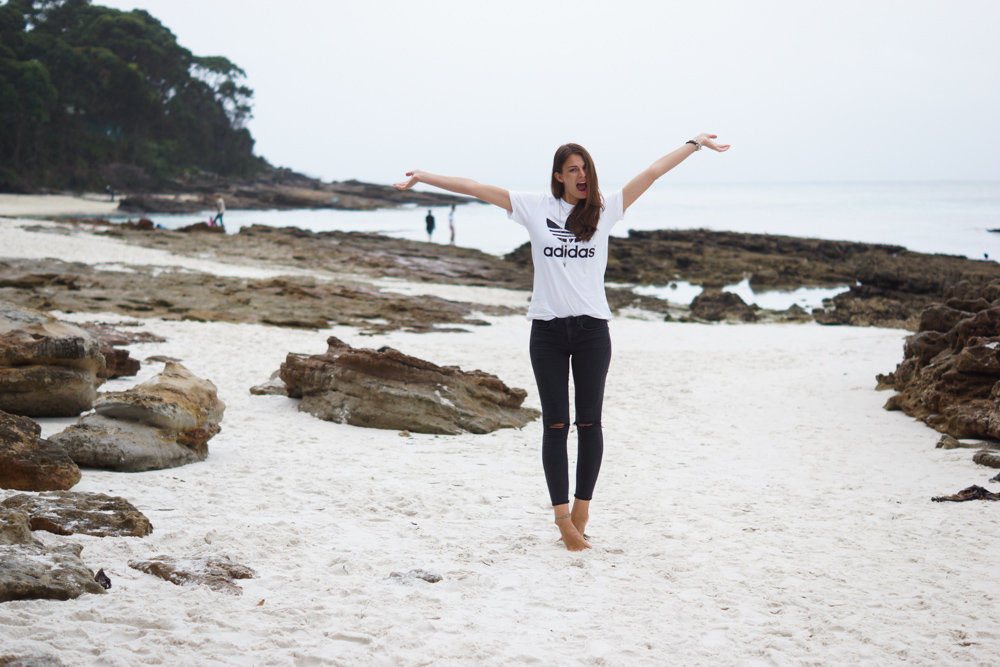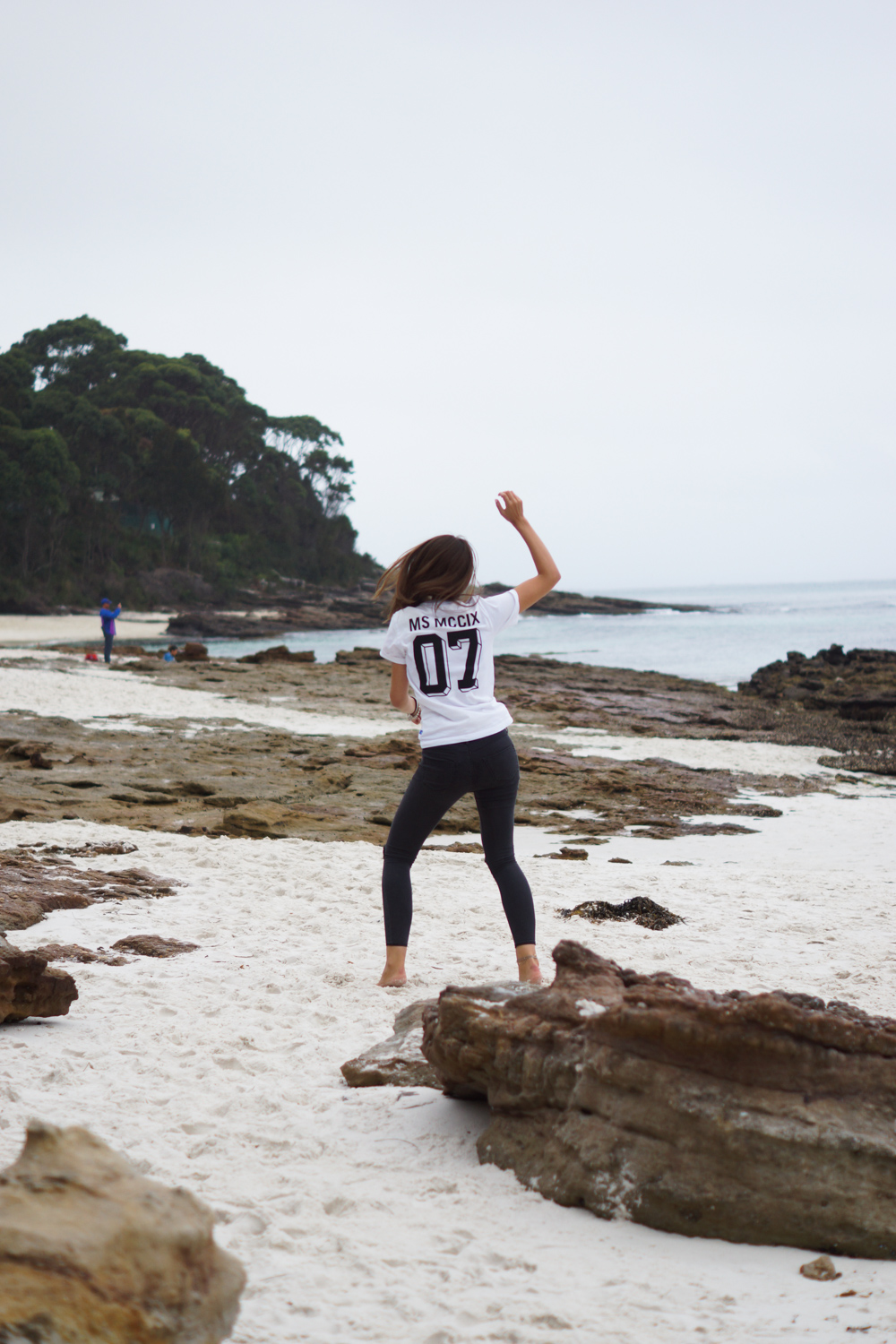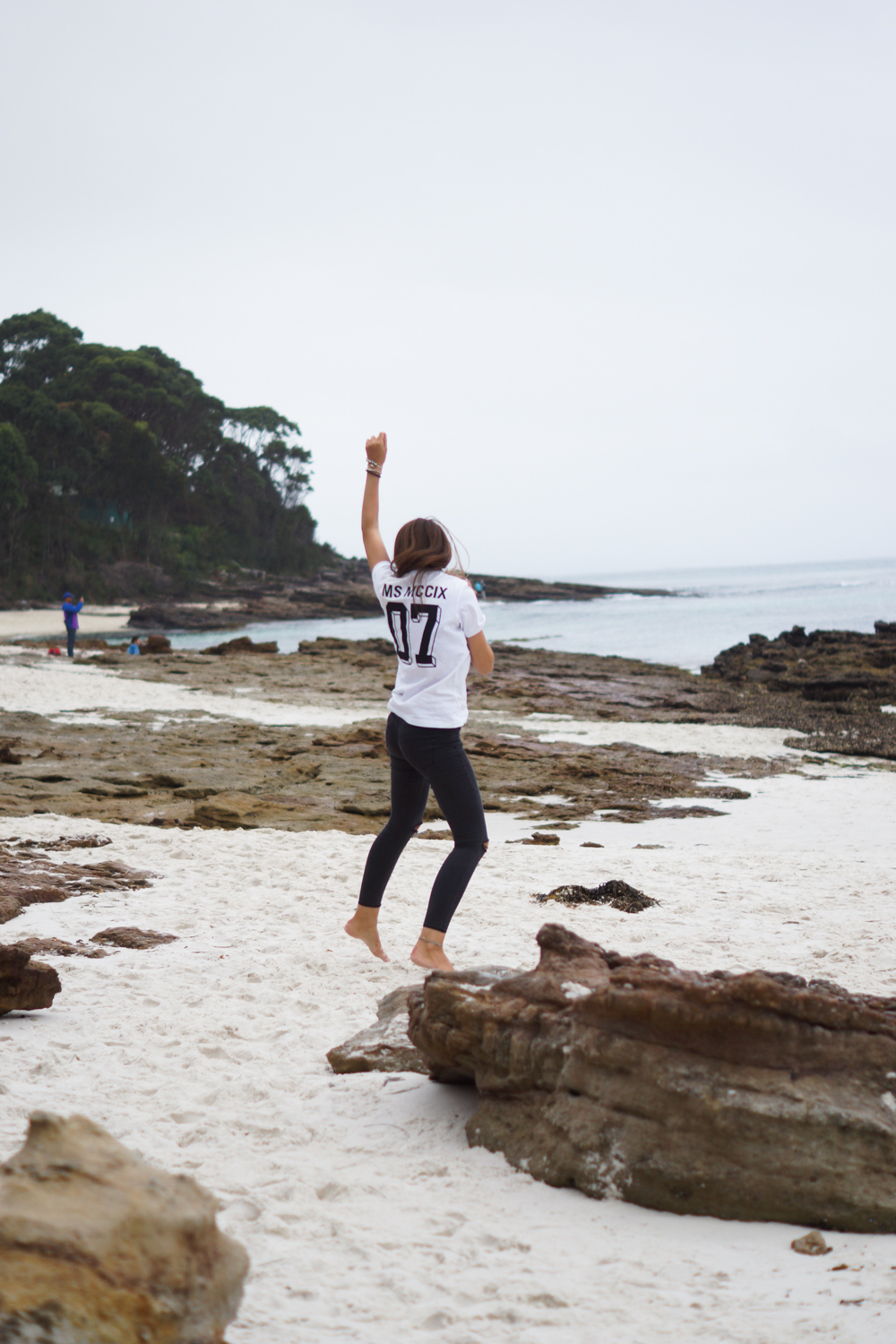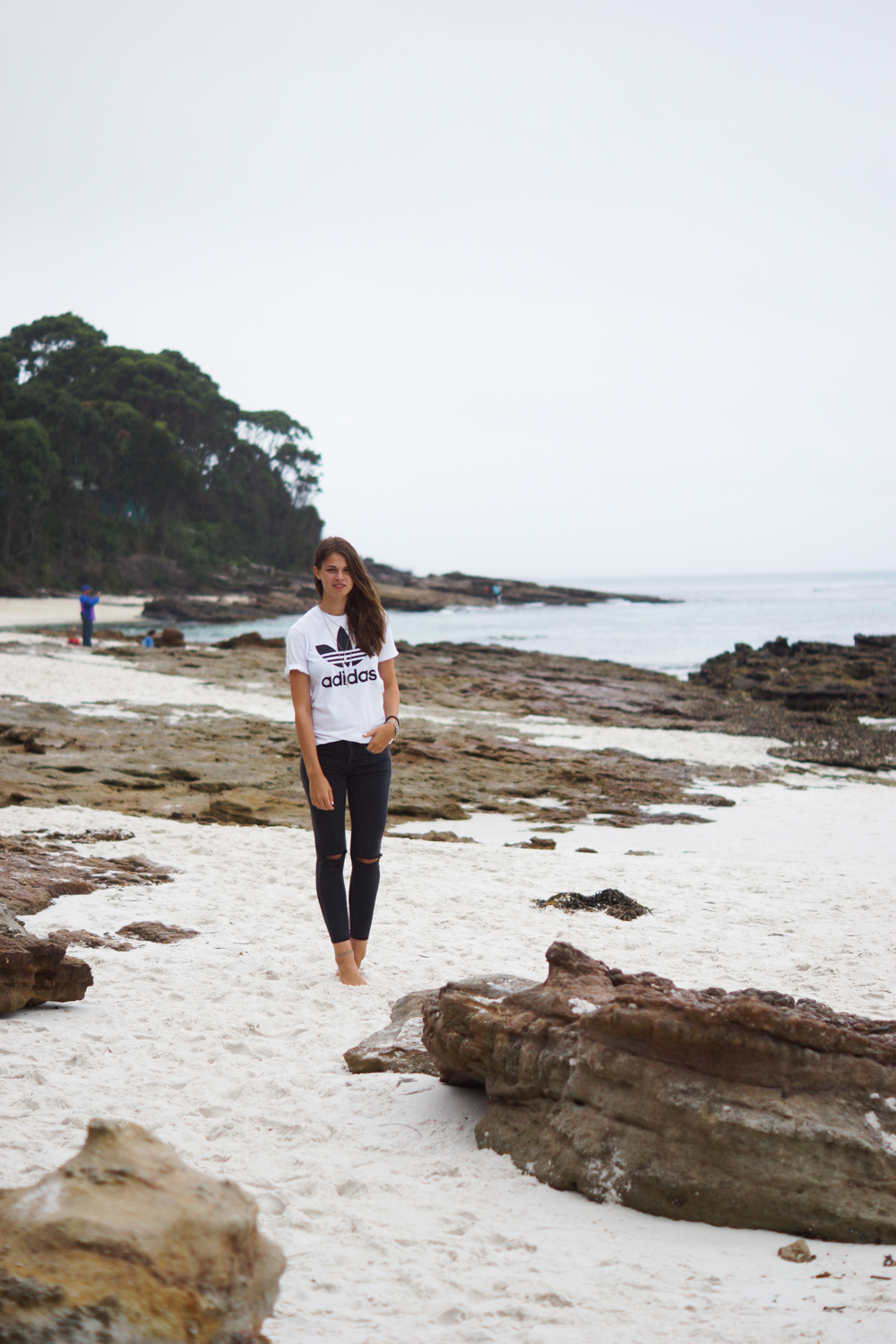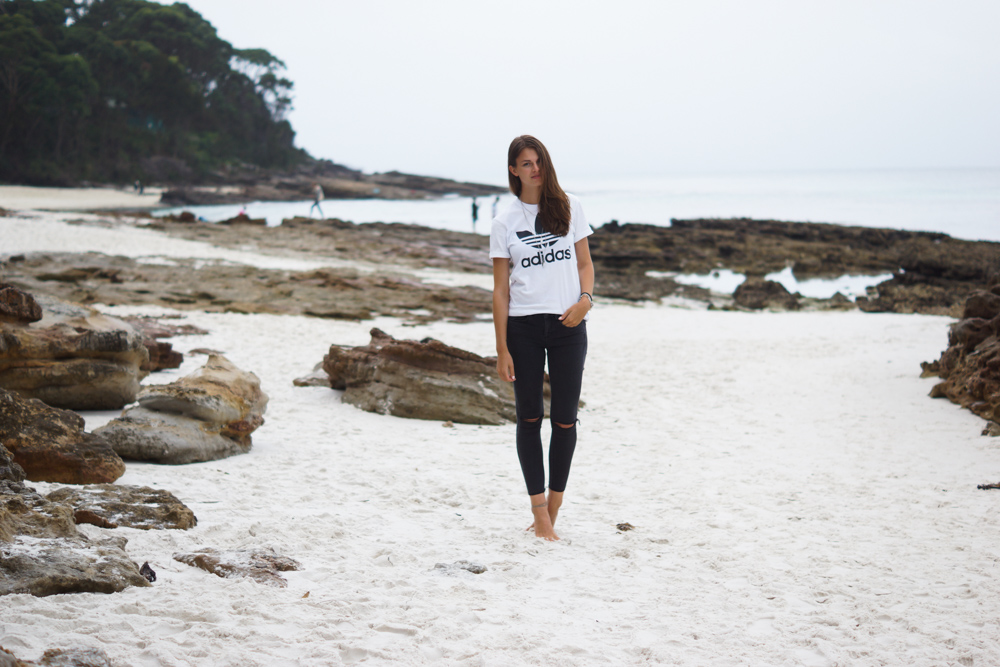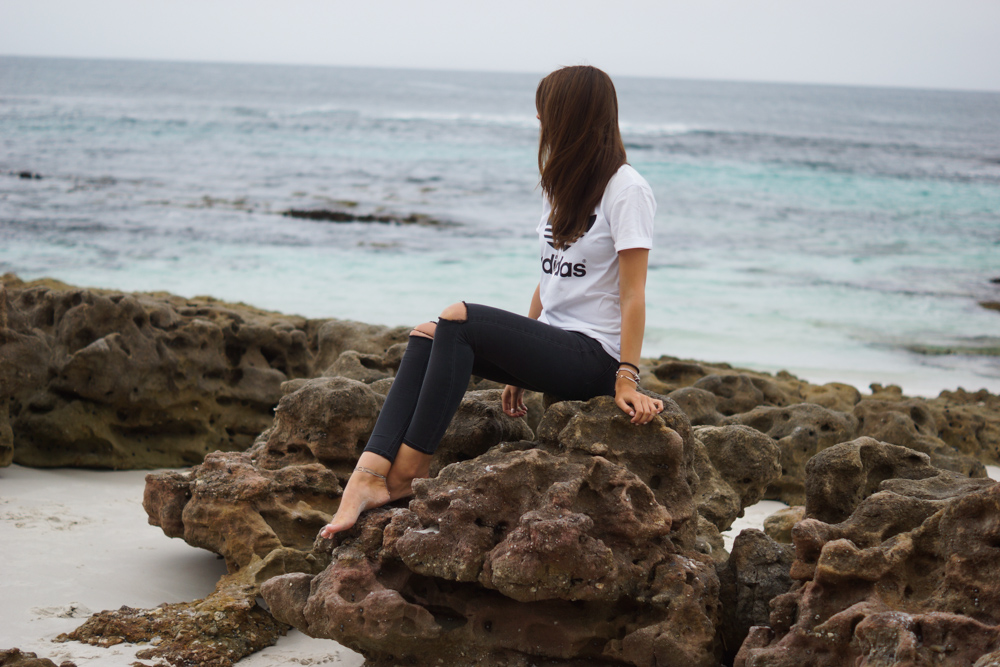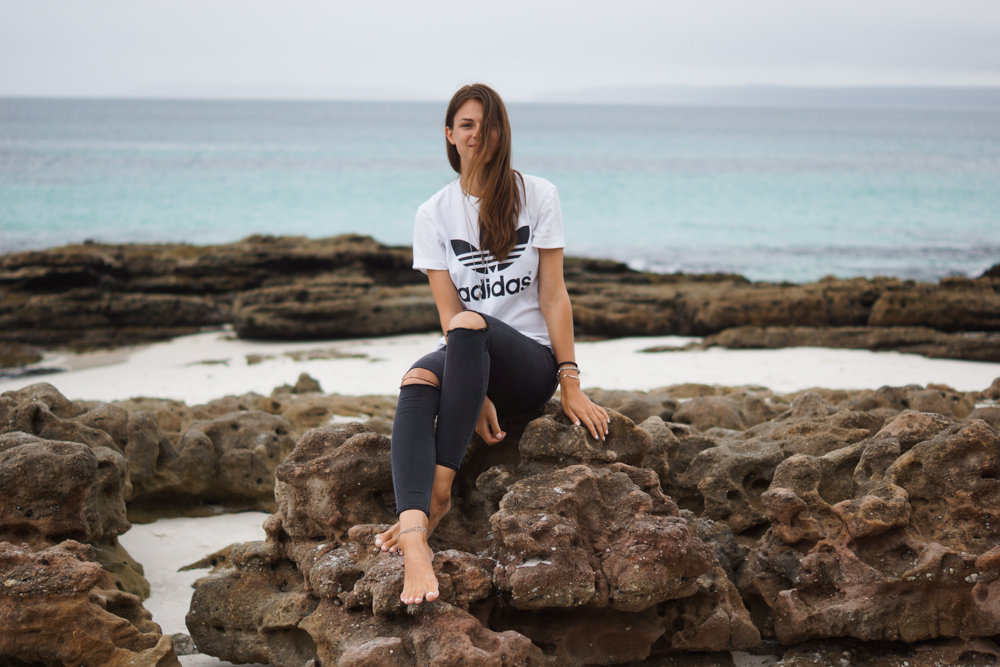 SHOP THE LOOK // SIMILAR CLOTHES