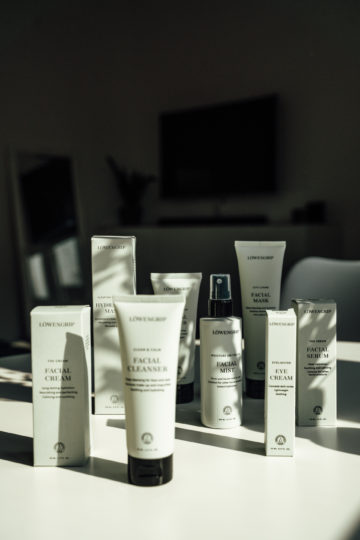 You guys might remember that I was in Stockholm to get to know the beauty brand Löwengrip in September last year. I started using some of their products back then followed by testing the Instant Glow series when I was in Cape Town in January.
This summer, I started using their products on a more regular basis and created a daily skincare routine around their facial care products. I've been using them for almost a month now, and I am very happy with how my skin feels and looks and that's why I would love to share my favourite products of the daily facial care series by Löwengrip with you today.
My daily skincare routine: simple, quick and effective
When it comes to beauty, I have ever been a friend of easy-to-use products. I don't enjoy spending a lot of time in the bathroom, getting ready. That's why my daily skincare routine needs to be simple, quick and effective at the same time. That's a lot to ask for, but it actually is possible to find skincare products that meet all these criteria.
Always remember: it's not about the number of products you use, it is about the quality. So, if you find products that work very well, you don't need 10 of them, and your skin doesn't get better just by spending a lot of time in the bathroom putting on different masks, creams, serums and more.
For me, the Löwengrip facial care products work perfectly, and I do like the fact that they don't have like a hundred products. They have a daily facial care series, they have the instant glow series, and they have the advanced skincare series. Each of these series offers just the right amount of products to choose from or to use together for the best possible results.
As I already mentioned, I started using some products of the daily facial care series, and in the following, I will share my favourite products from this series with you and tell you more about my daily skincare routine this summer.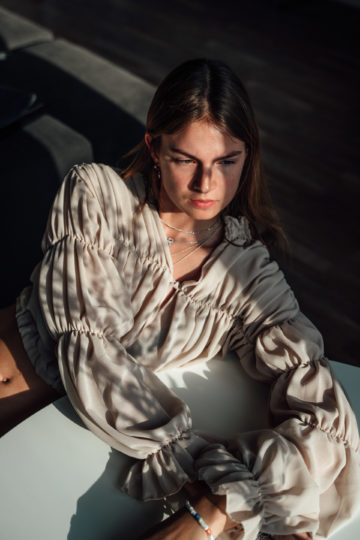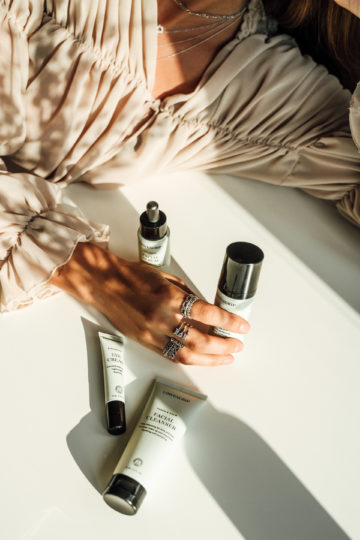 My favourite daily facial care products by Löwengrip
The daily facial care series does a lot for your skin. We are non-stop on the go, we travel a lot, live in big cities and this busy lifestyle as well as all the environment cause stress. The daily facial care products from Löwengrip rehydrate, add lustre, balance and strengthen the skin. They reduce irritations, rashed and red or dry sections, which I have a lot of problems with.
I am quite lucky with my skin in general and don't have a lot of problems apart from small pimples from time to time and red as well as dry sections. Depending on how much stress I have, how much I travel and the season we are in, it gets worse or better. When I started using the daily facial care series, my skin wasn't at its best. I had a lot of dry and red sections. It got so much better since I started with my daily skincare routine with Löwengrip.
I always start with the facial cleanser. I really like the light foaming effect, and you don't need a lot to really cleanse the skin. It removes dirt and make-up without irritating the skin and makes it feel very soft and smooth.
After cleaning my skin, I apply the facial serum. I do this in the mornings, not in the evenings as I don't feel like I need it twice a day. The serum keeps the skin hydrated; it also makes it look very fresh, pure and healthy thanks to it's soothing and calming ingredients.
In the morning and evening, I finish off my skincare routine with the eye cream as well as the facial cream. The eye cream reduces puffiness as well as other signs of tiredness in the morning. Thanks to quinoa extract the blood circulation around the eye gets increased, which alleviates dark circles. The daily facial care eye cream also is very soothing, such as the facial cream. Additionally, the facial cream rehydrates the skin for 24 hours and protects it against oxidative stress.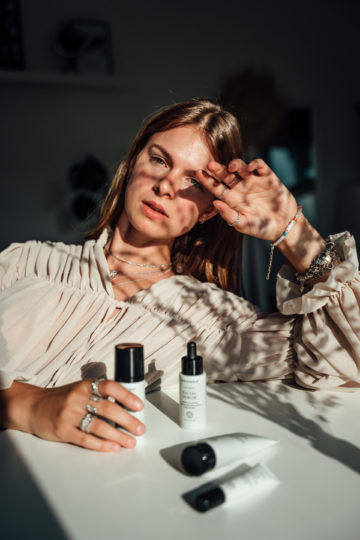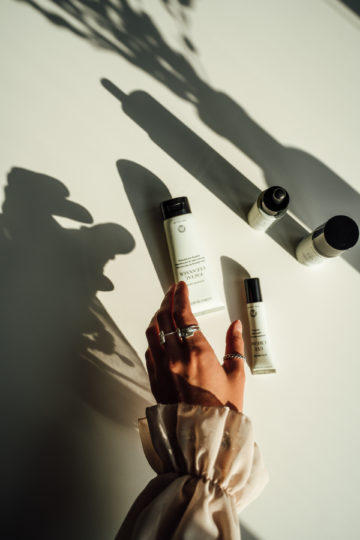 When I feel like my skin needs some extra hydrations, I also use their facial mask, but I actually don't need it. 🙂
These are the Löwengrip products I use daily. In addition to these, they also have two face masks as well as a face scrub. I am not the kind of girl that uses face masks regularly as I am usually too lazy. But I tried one of the masks the other day, and my skin felt super smooth afterwards. So whenever my skin isn't in its best mood, I might add a mask and give my skin some extra hydration.
Do you already know Löwengrip and have used some of their products already? How do you like them? And how does your daily skincare routine look like?
P.S. You can find all Löwengrip products online at Douglas.