Happy Monday and I hope you will have a good week! The weekend is over, and it is time to get back to work 😉 And oh, I have a lot of work to get done. I have only three days at the office this week, so these three days are going to be very busy I guess. Nevertheless, I will provide new summer outfit posts, and the first one is coming today. It is an outfit I was wearing about a week ago on a warm – but not too warm – day in Berlin, but we didn't spend a lot of time outside. I was actually working a lot that day and due to that I was wearing my sweatpants and a basic tee the first half of the day… but we met up with friends in the early afternoon and, of course, I got changed for that 😉 Today you can have a closer look at the outfit I was wearing that day, and I hope you will like it 🙂
Cut Out Shirt and White Denim Skirt
When I put together this outfit, I started from the cut out shirt I received the other day. The thing with this kind of cut out shirts is that I actually don't like them. And you might wonder, why the hell I chose this shirt AND why I am wearing it… these are good questions 😉 Well, when I saw this shirt online I just really liked it, and I wanted to try it on. I didn't think about the fact that I actually don't like these cut outs at the shoulders.
The reason I don't like shirts and dresses with cut outs at the shoulders is that I saw too many that don't look good that are not flattering at all. But of course, the cuts vary, and you have to try it on to see if it suits you or not. The shirt you can see here looked very nice on the model, and that's the reason why I ordered it. I wasn't sure whether it would look good on me as well or not, but I wanted to give it a try. And as you can see, I liked it.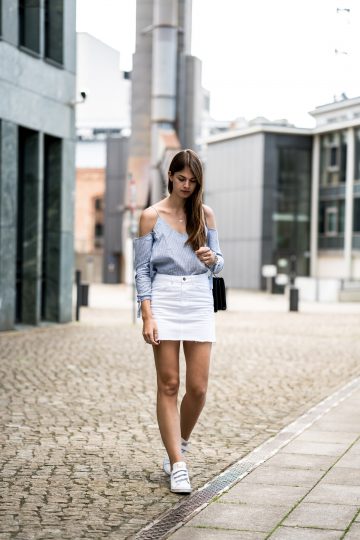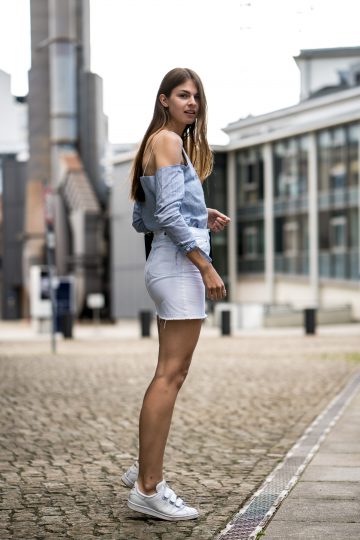 I combined my new cut out shirt with a white denim skirt as well as white sneakers. It is a very casual and sporty outfit combination due to the sneakers I chose. And even though I first wasn't sure what shoes to wear, I am happy I chose my Stan Smith. After meeting up with our friends, we had to run errands and went for a long walk with Jimmy. No other pair of shoes but sneakers would have been a good choice! Last but not least I added my favourite Gucci bag for a chic touch and, of course, I was wearing the pieces of jewellery I am wearing every day that day as well.
Sneakers or Sandals?
I don't know if I can answer this question. I like both, and it always depends on what is planned for the day and, of course, it depends on what works better with the outfit I am wearing. 😉 But some days I need sturdy shoes and can't walk around in sandals, others all I want to wear are sandals. I wouldn't say one is better than the other and I wouldn't want to choose between these two. Would you? If you would have to decide whether you want to wear sneakers or sandals for the rest of your life, how would you decide?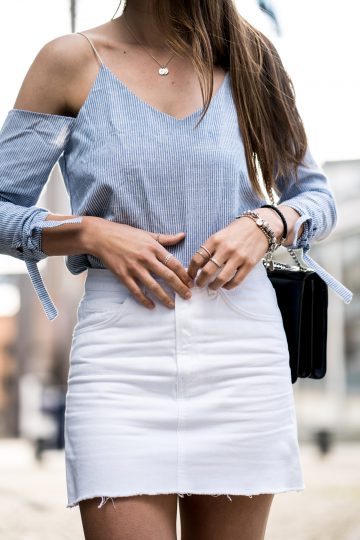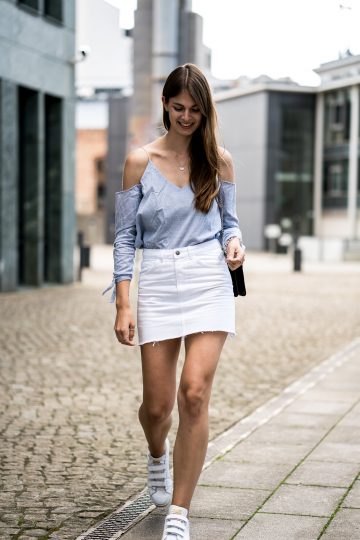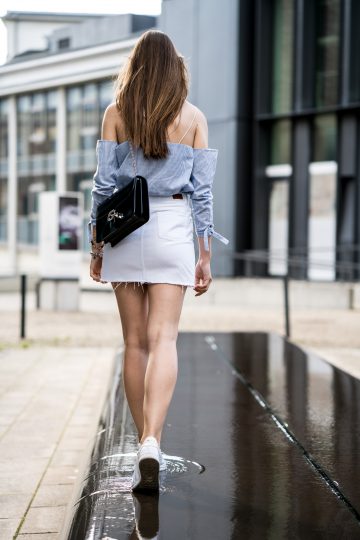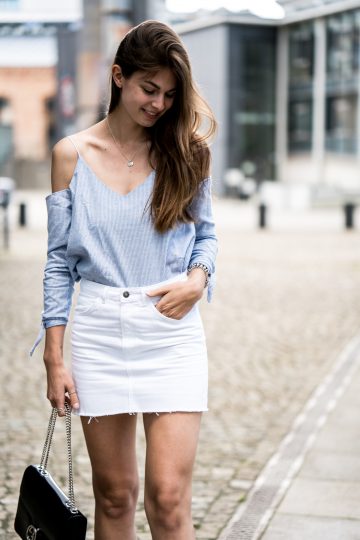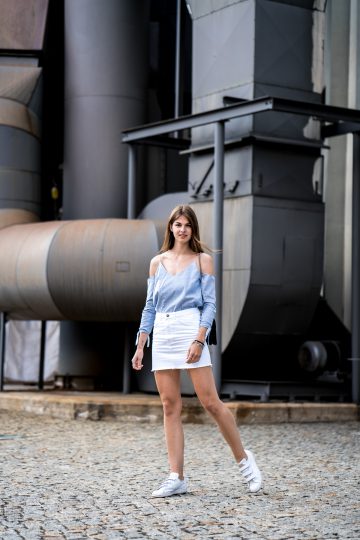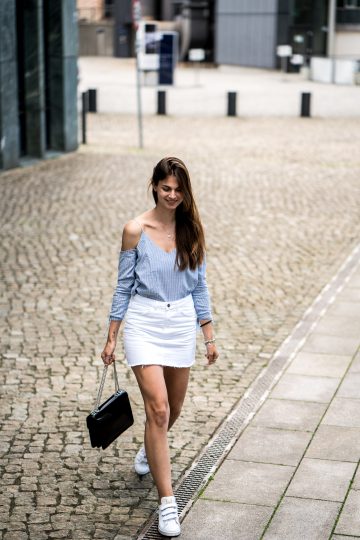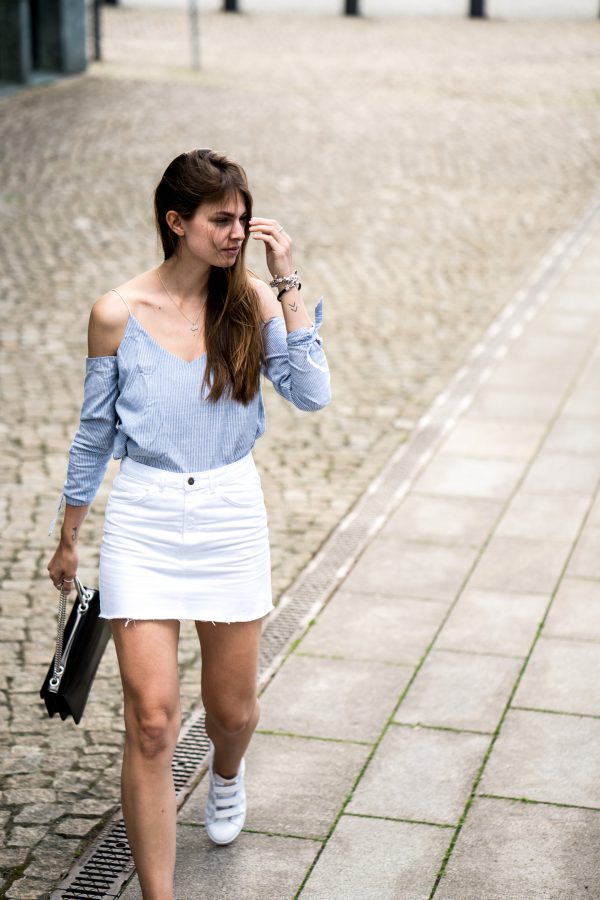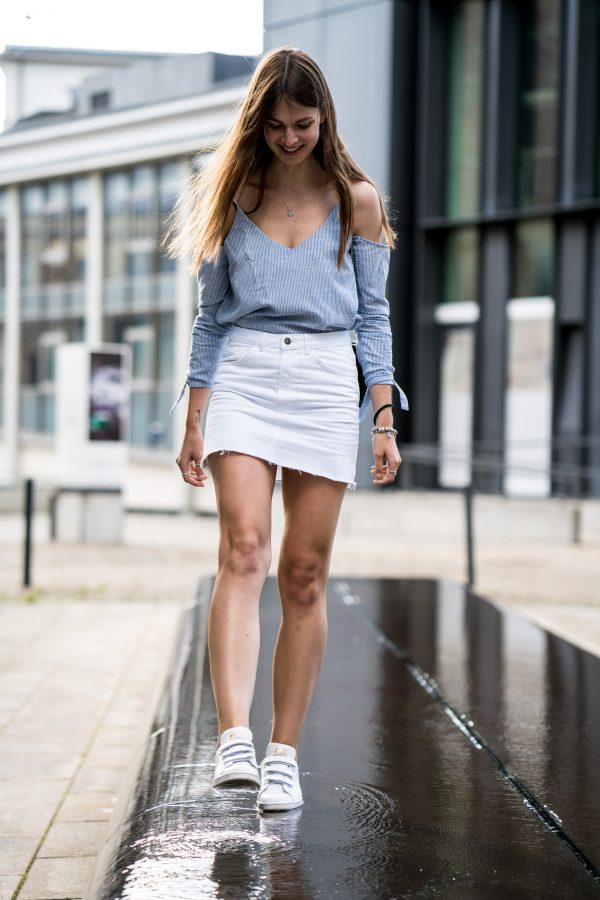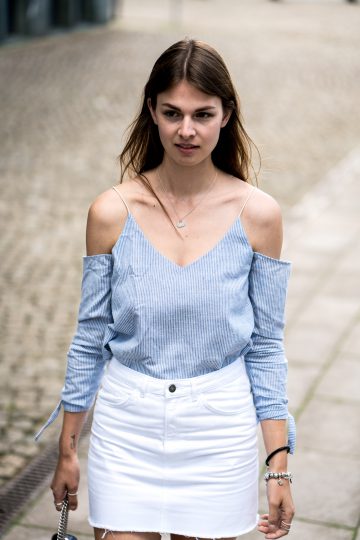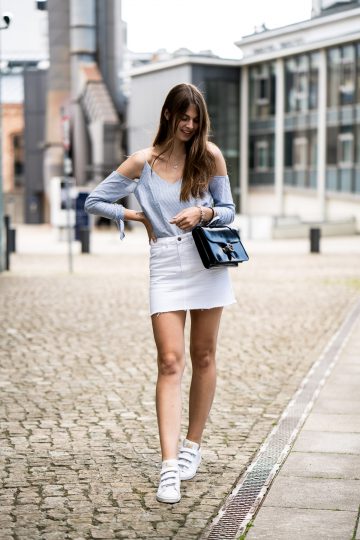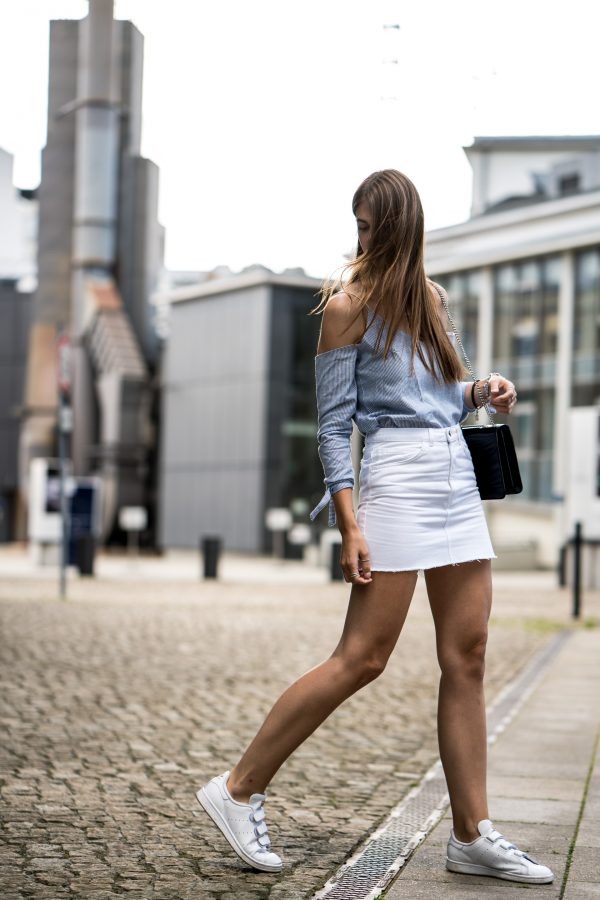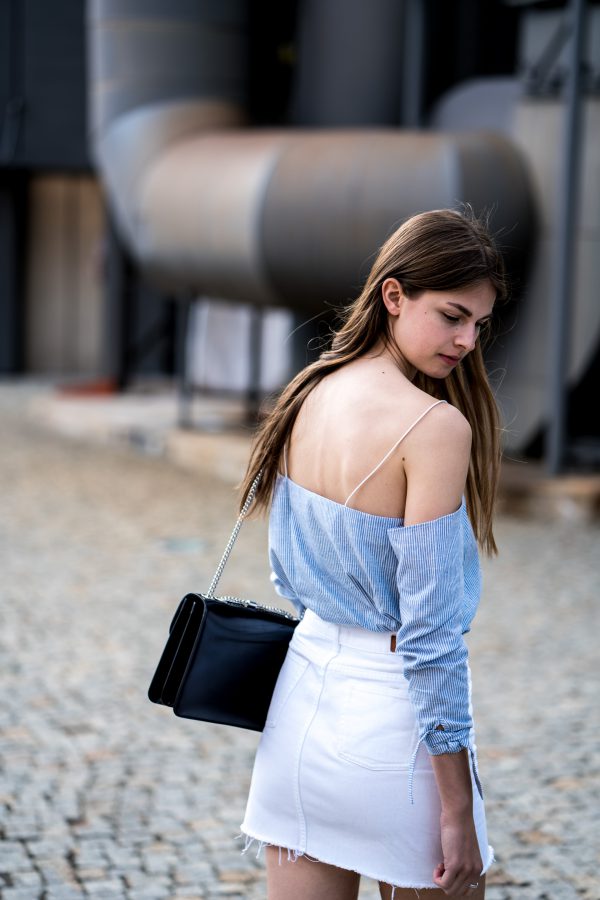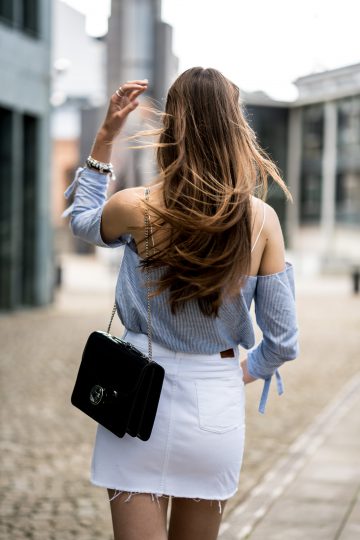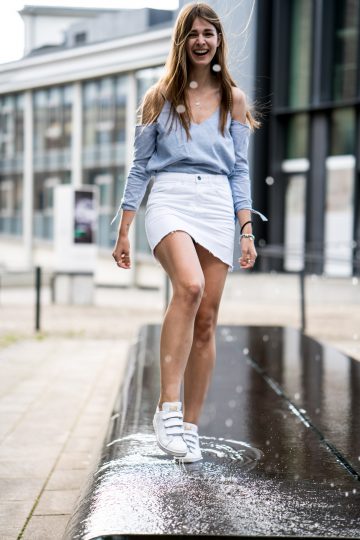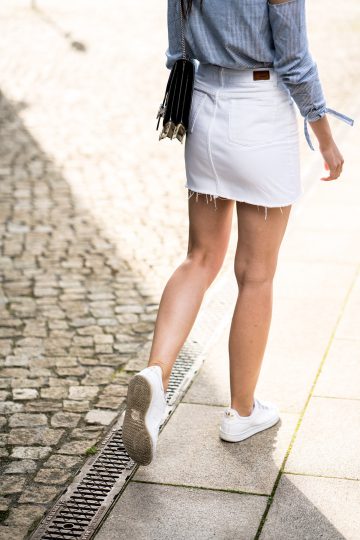 Sponsored Products: Subdued skirt, Missguided shirt.