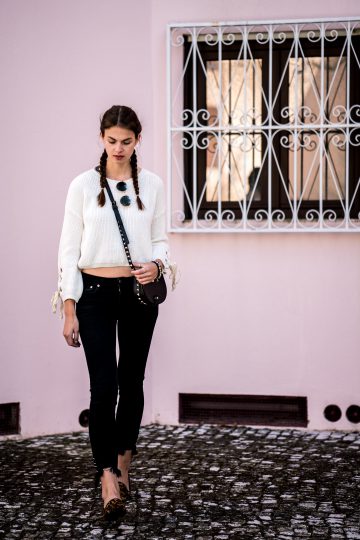 Happy Wednesday everyone! I know, it's one of those blogger clichés, but I had to do it as well: taking outfit pictures in front of a pink wall. I actually wanted to take the pictures somewhere else, at Praia Grande do Guincho to be exact. But it was super busy that day, and it wasn't possible at all to shoot by the beach. So we just enjoyed the view there and drove back to the centre to take pictures of the outfit I was wearing. We couldn't find a spot in the city centre that matches the outfits or better said: that works with the outfit. I didn't want to take the pictures in front of a white wall or just a simple building. I wanted a contrast because the outfit itself is simple enough – regarding the colours! So now you know why we took the pictures in front of a pink wall 😉
Cropped Sweater x Pink Wall
There's not that much I could say about the pink wall. It's just a pink wall and taking pictures in front of it is always a good idea unless you don't mind that it is a blogger cliché. So let's talk about the outfit I was wearing instead. A key piece of this outfit is the cropped sweater. I saw it on the Instagram account of Subdued a couple of weeks ago and had to get it when I visited the reopened store in Berlin. 🙂 But I couldn't wear it in Berlin since it was simply too cold to go outside with a cropped sweater.

I brought the sweater with me to Portugal and combined it with a pair of black jeans – the one I bought at Zara when we were in Lisbon – and with my leopard print shoes. I could have chosen the black shoes I had with me as well, but I though the Leo slippers would be a nice eyecatcher. I also was wearing my Rebecca Minkoff bag again, because it works with every single outfit. It is a very small bag, but it fits everything I have to take with me expect my iPhone (it's too big). Another piece I was wearing again is the pair of round sunglasses from Ray Ban. These were the only ones I had with me in Portugal, and I hope you're not bored of seeing them almost every day here on the blog, but they're my favourites!
It is a very simple outfit, but due to all the details, it doesn't look boring at all. I love the cropped sweater with the lace up detail, the black jeans with the rings, the black bag with the studs and the shoes with the leopard print. Even my boxer braids are one of the details I really like about this outfit. So, all in all, I'm super happy with the look of final outfit, and I would wear it the exact same way again. What do you think about it?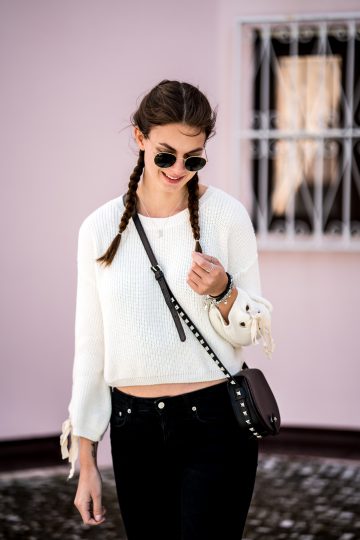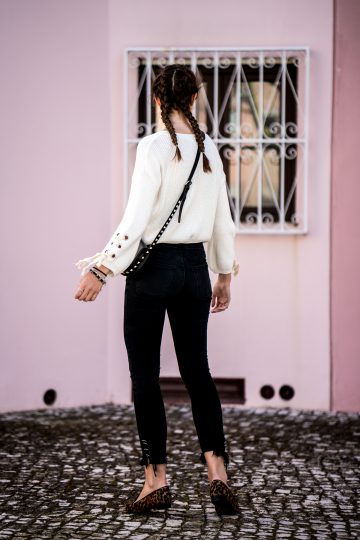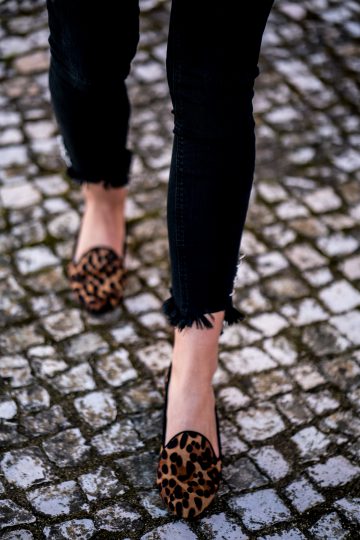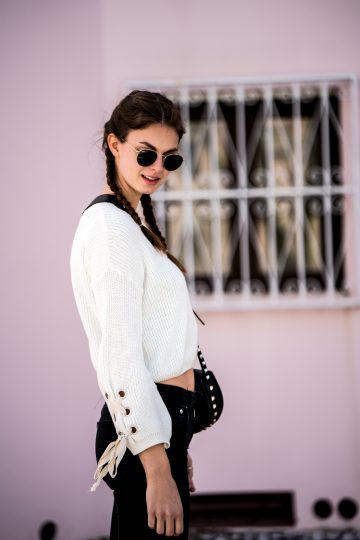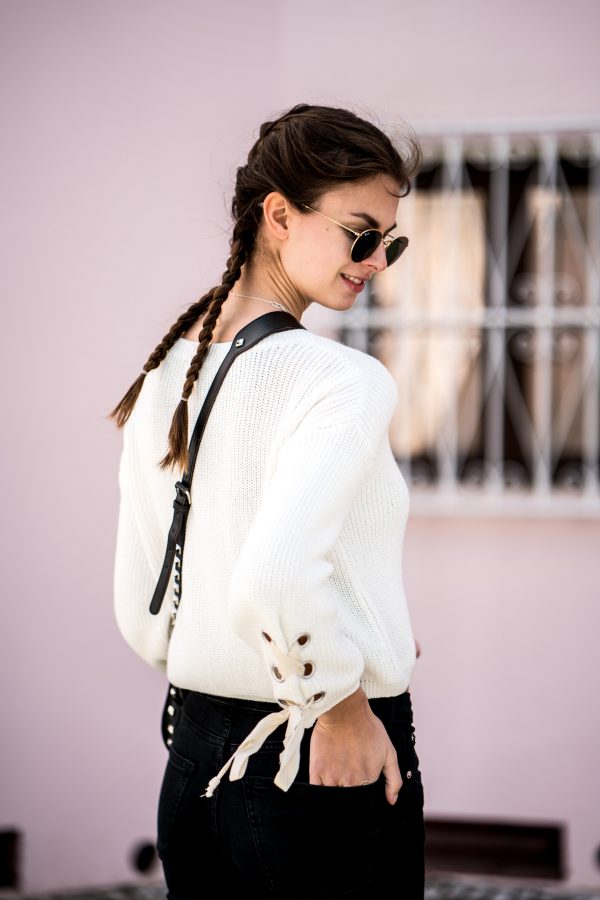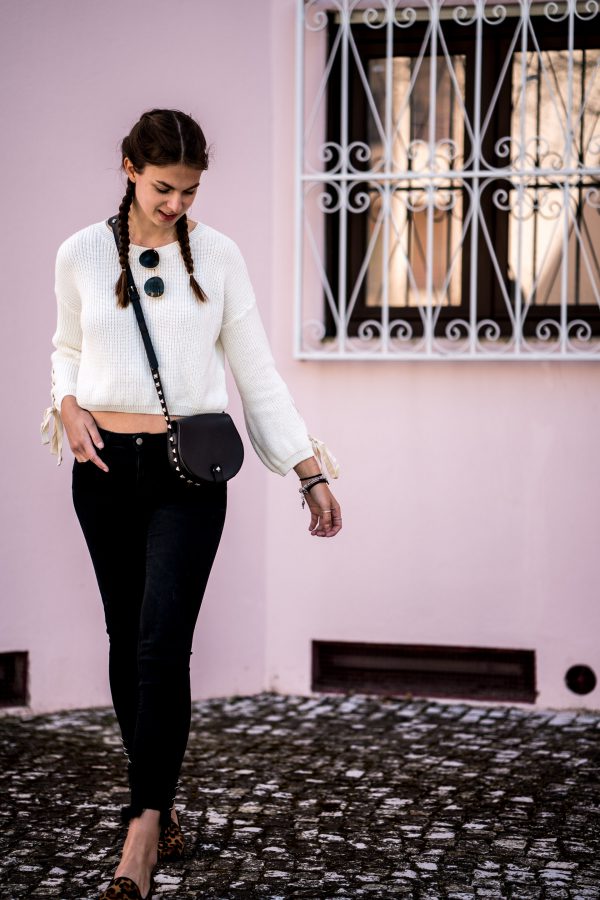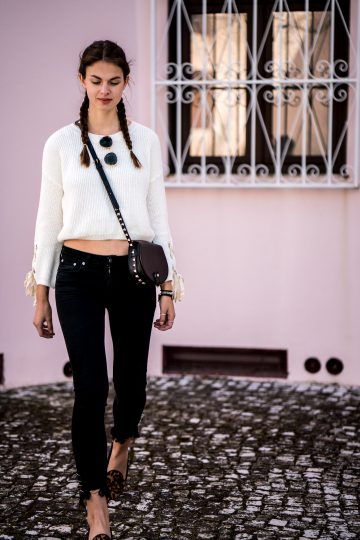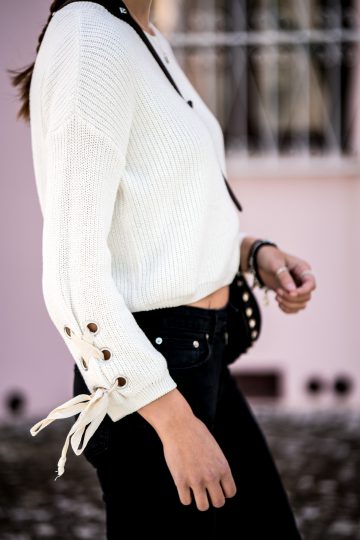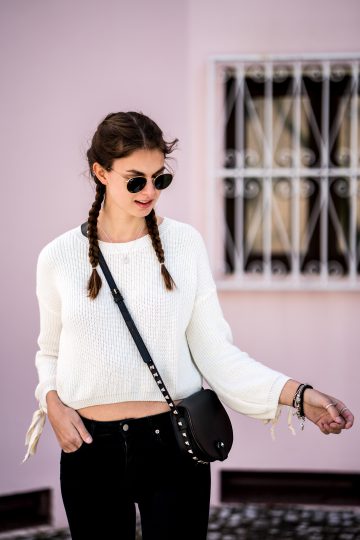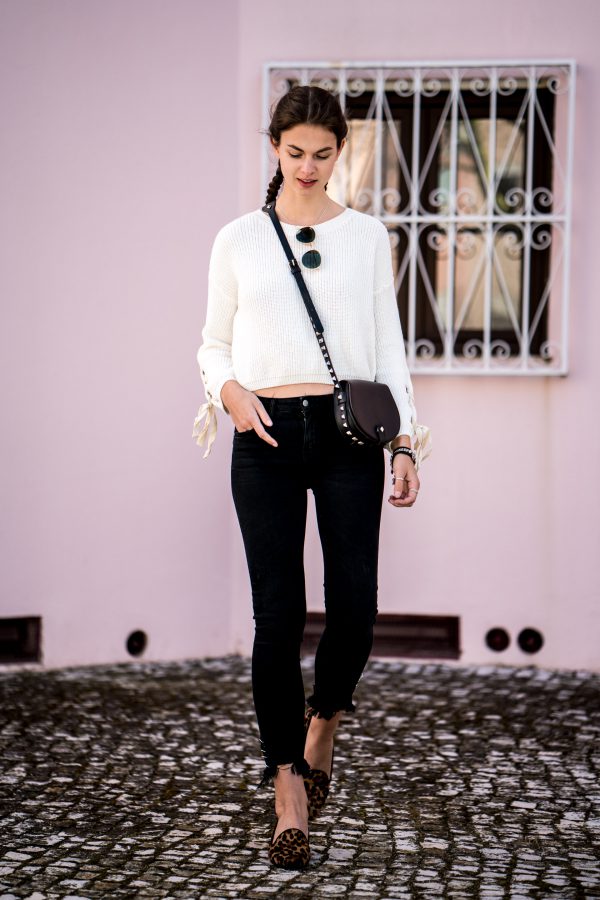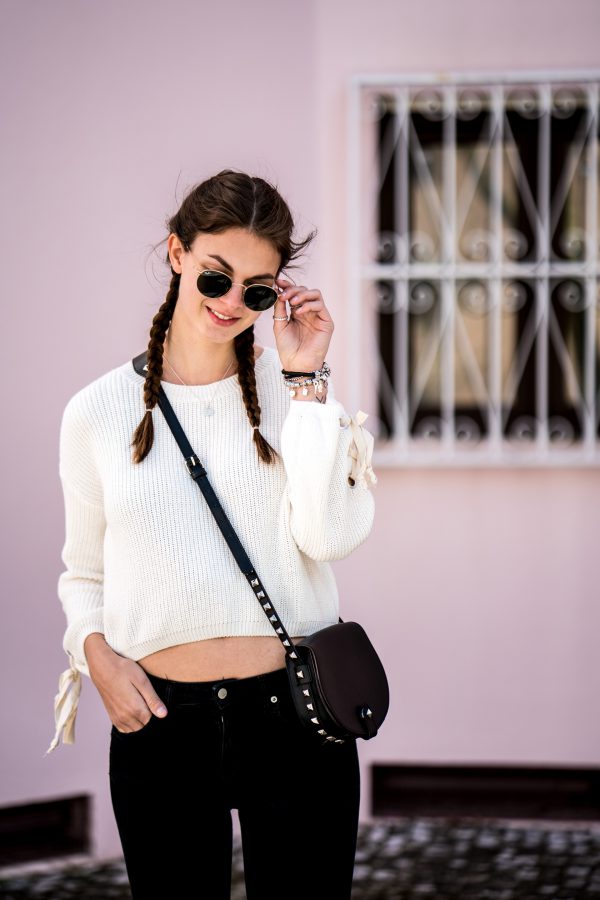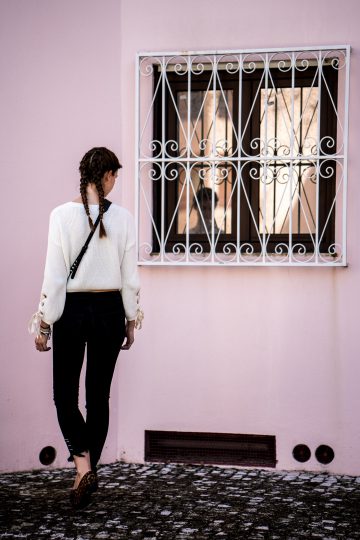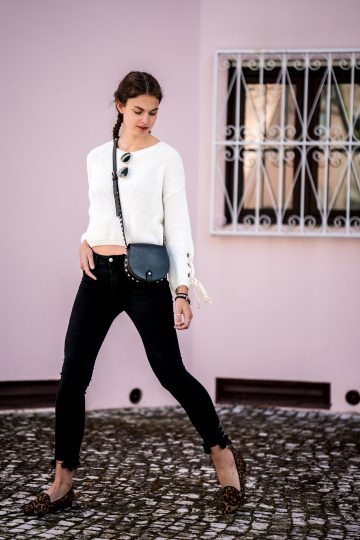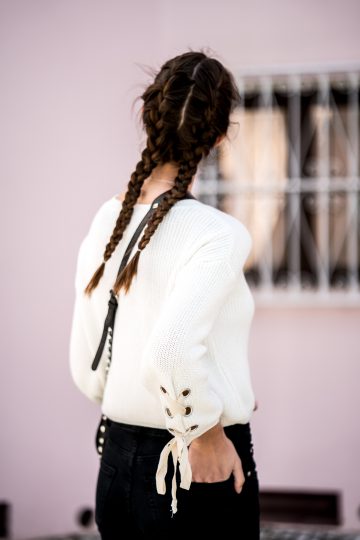 Sweater sponsored by Subdued.