Happy Saturday folks, I hope you're enjoying your weekend! 🙂 I'm currently packing my bags again, because we're leaving Brisbane tomorrow morning to start our little road trip down to Sydney. Our first stop? Byron Bay! I still have a lot of posts to share with you, so let's continue with another one from the Whitsundays. Do you remember the post I published on Thursday about our day on Hamilton Island? Here is another one, shot in a little bay called Coral Cove.
Coral Cove Hamilton Island
As you probably know I'm not a huge fan of big, crowded beaches, I prefer little coves, hidden and lonely 🙂 It was hard to find such a place on Hamilton Island, since it is really touristic. While we were driving with the free shuttle we saw a sign leading the way to Coral Cove. And since we didn't have any plans what to do, we decided to follow the signs. It was an exhausting and steep way, but we made it! And it was absolutely worth it. Well, it was low tide and not as nice as it is during high tide, I guess.
Denim on Denim
My look of the day? Denim on Denim and of course a bikini – who would go to a beach without a bikini?! You've seen several denim on denim outfits, but this time I tried to loosen it up by wearing the denim shirt unbuttoned with my new TRIANGL bikini underneath. What do you think about it?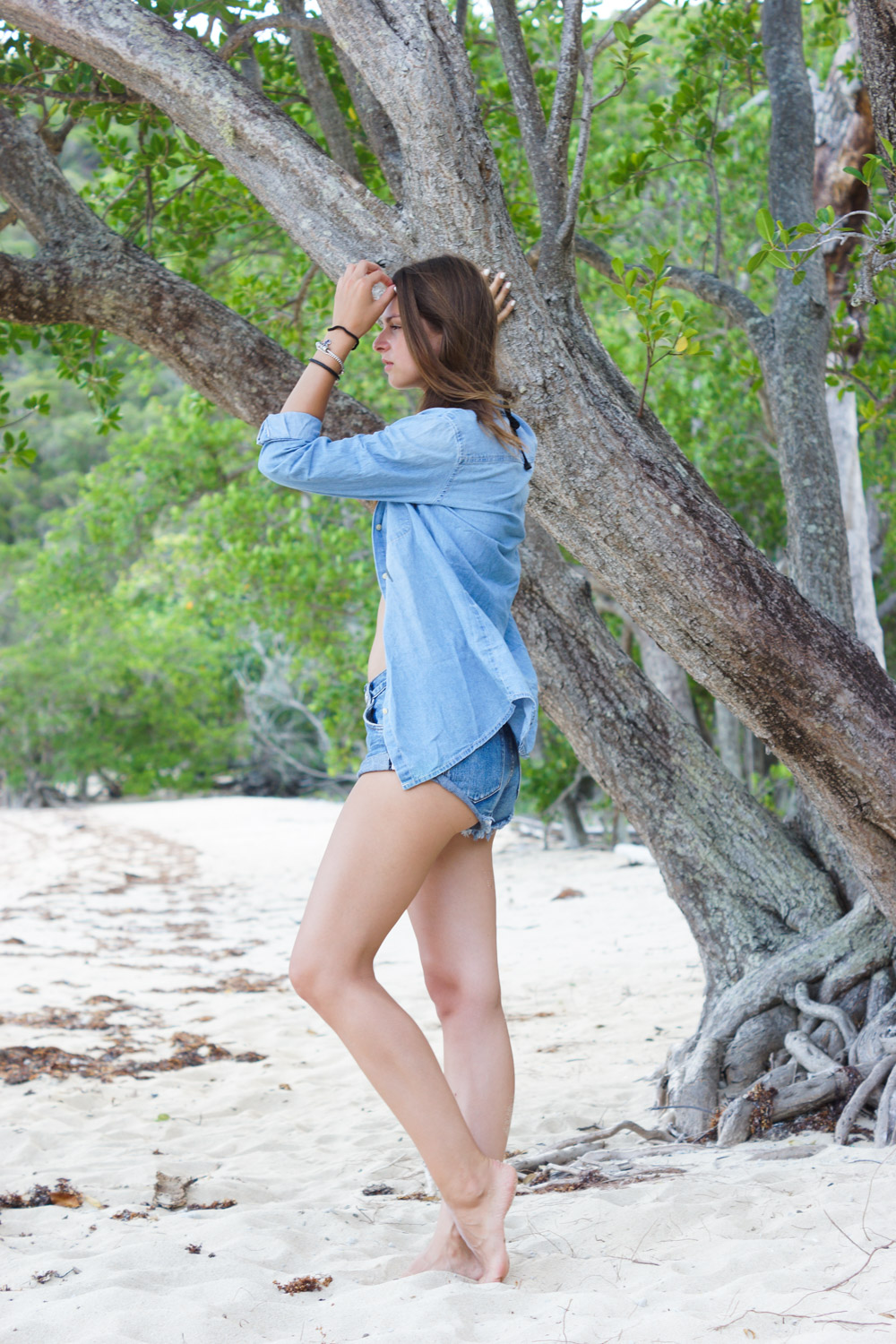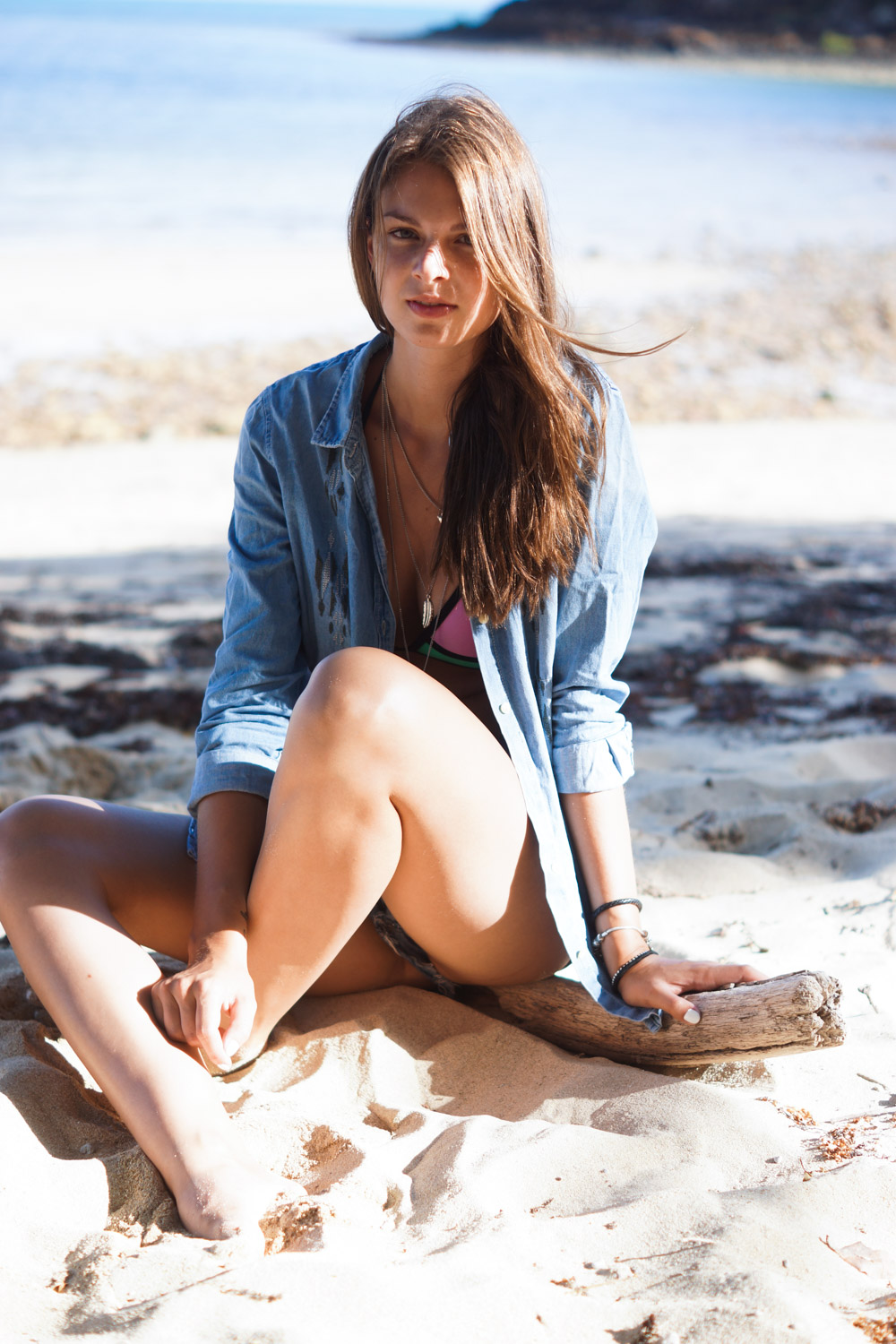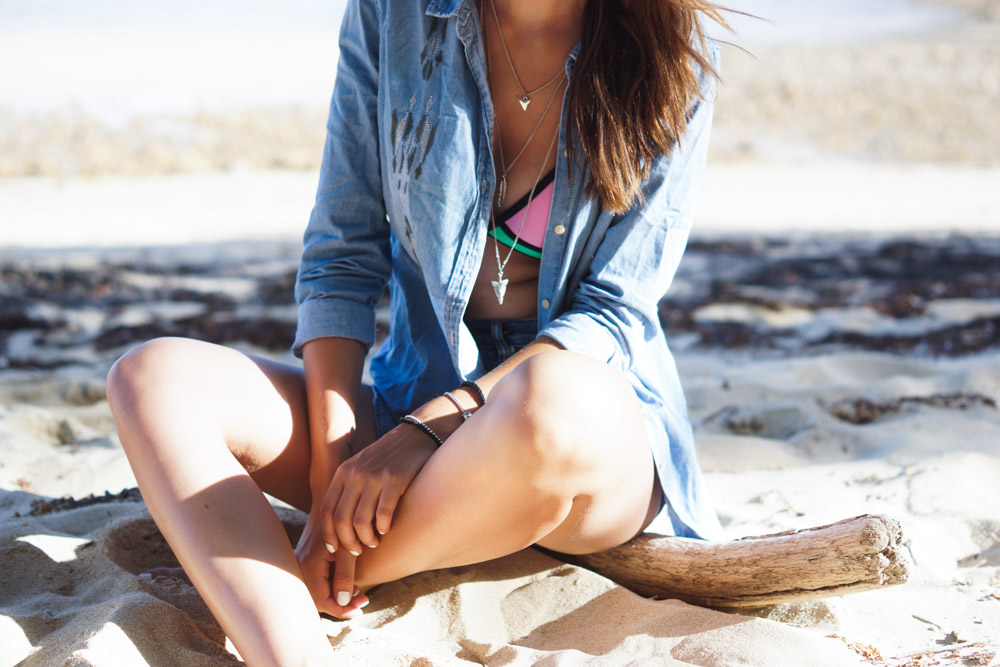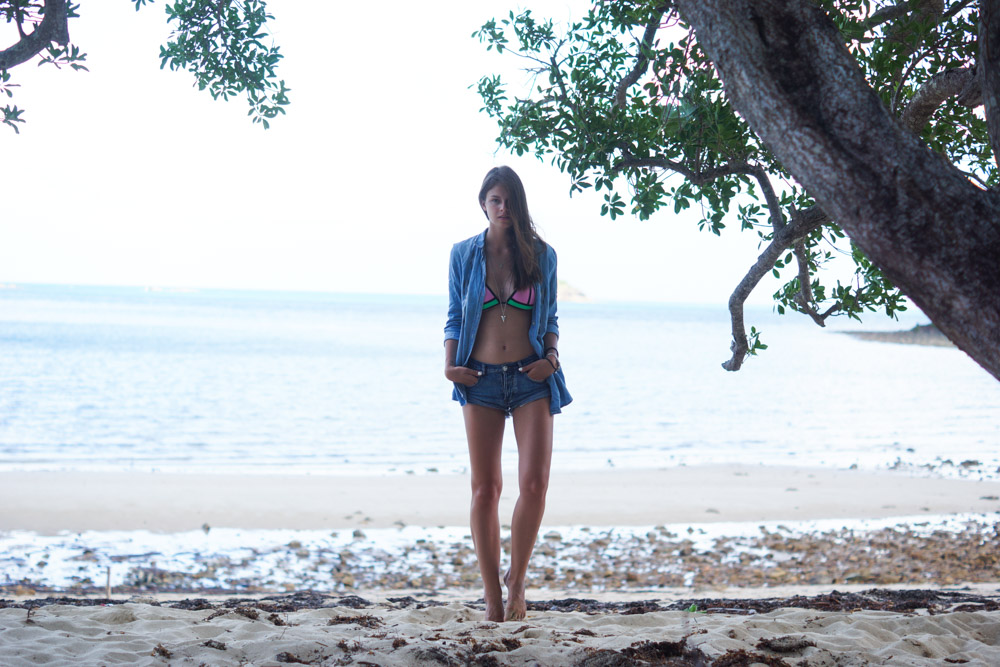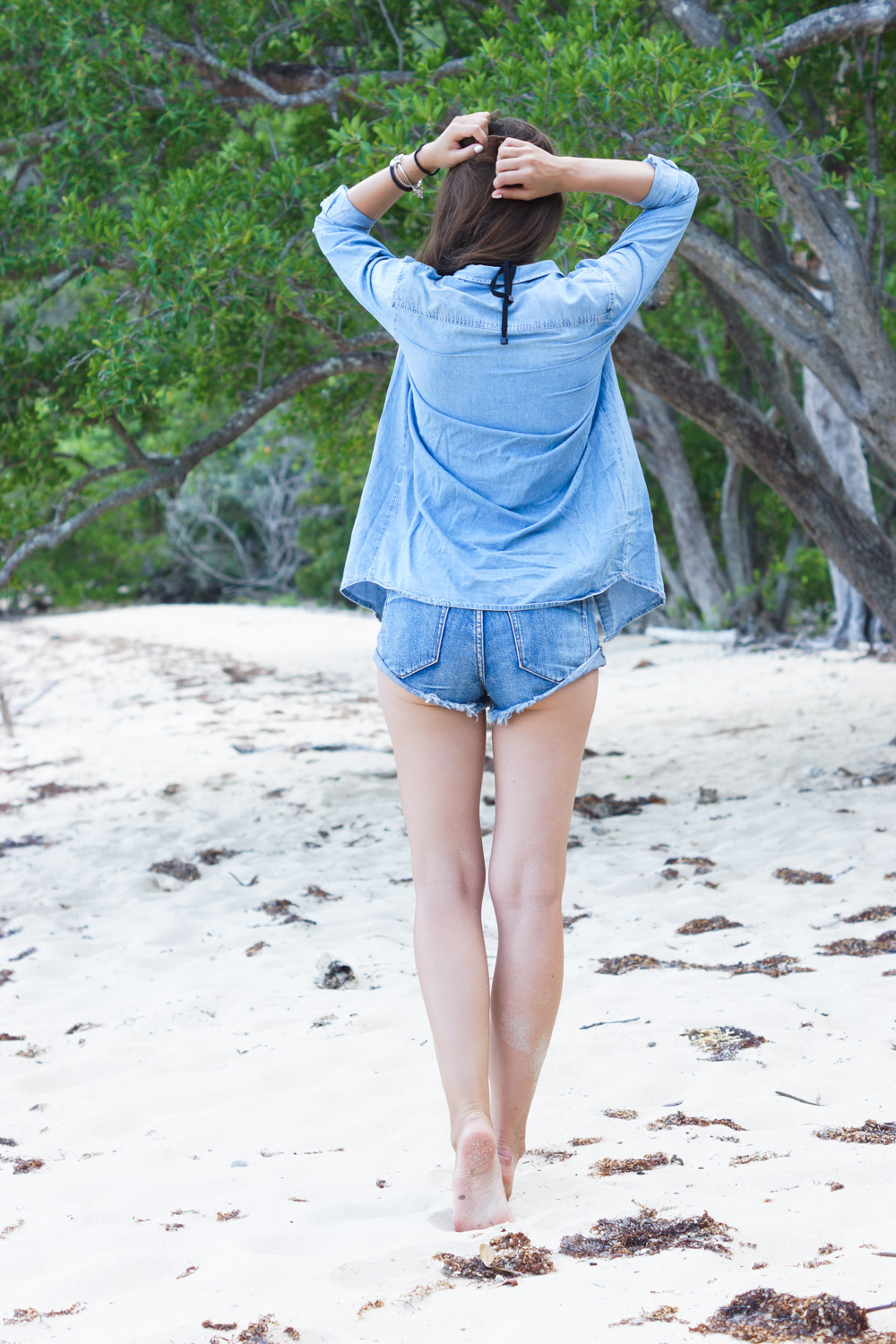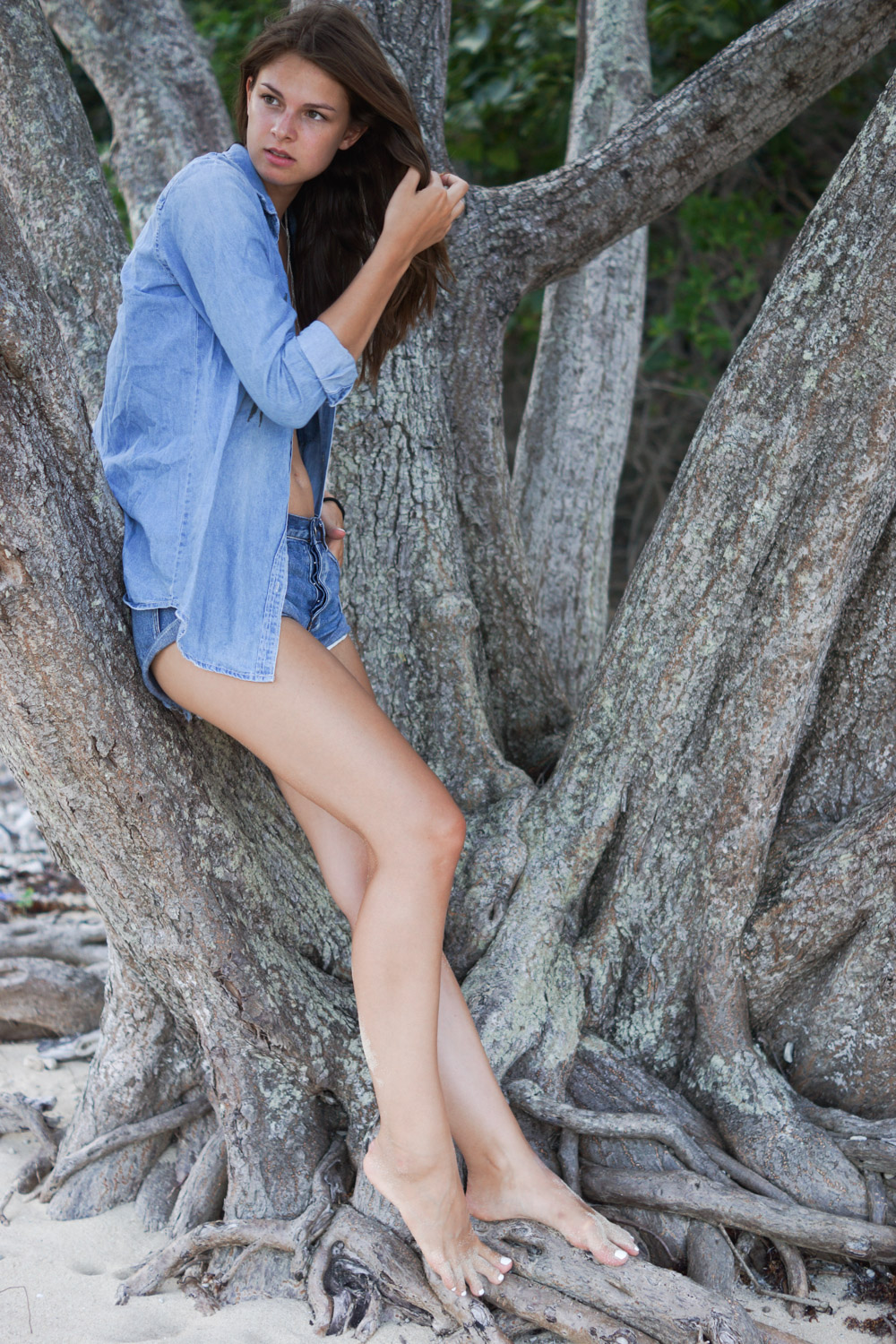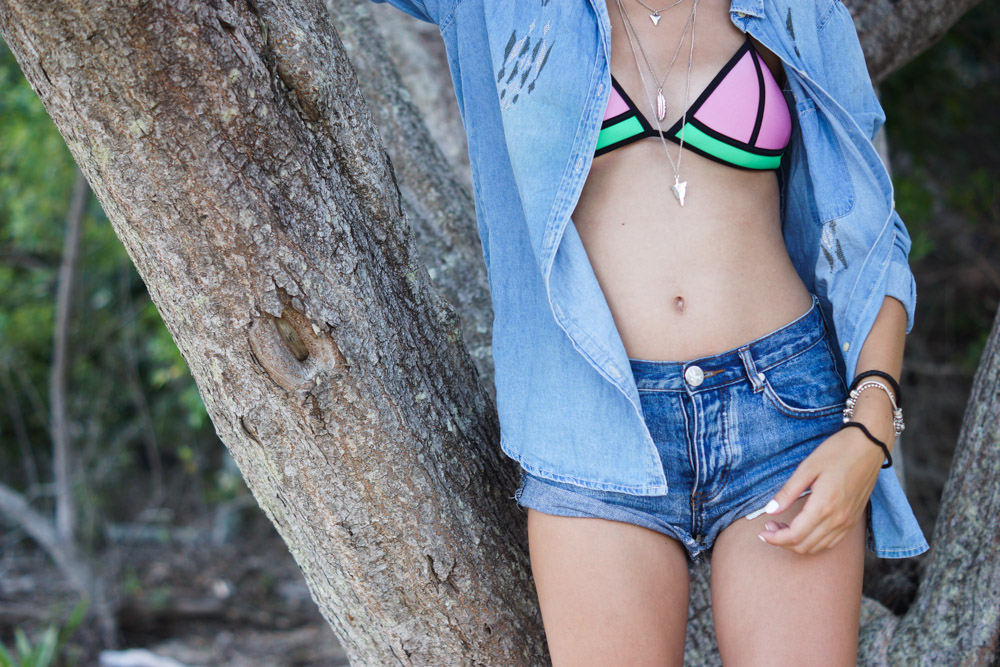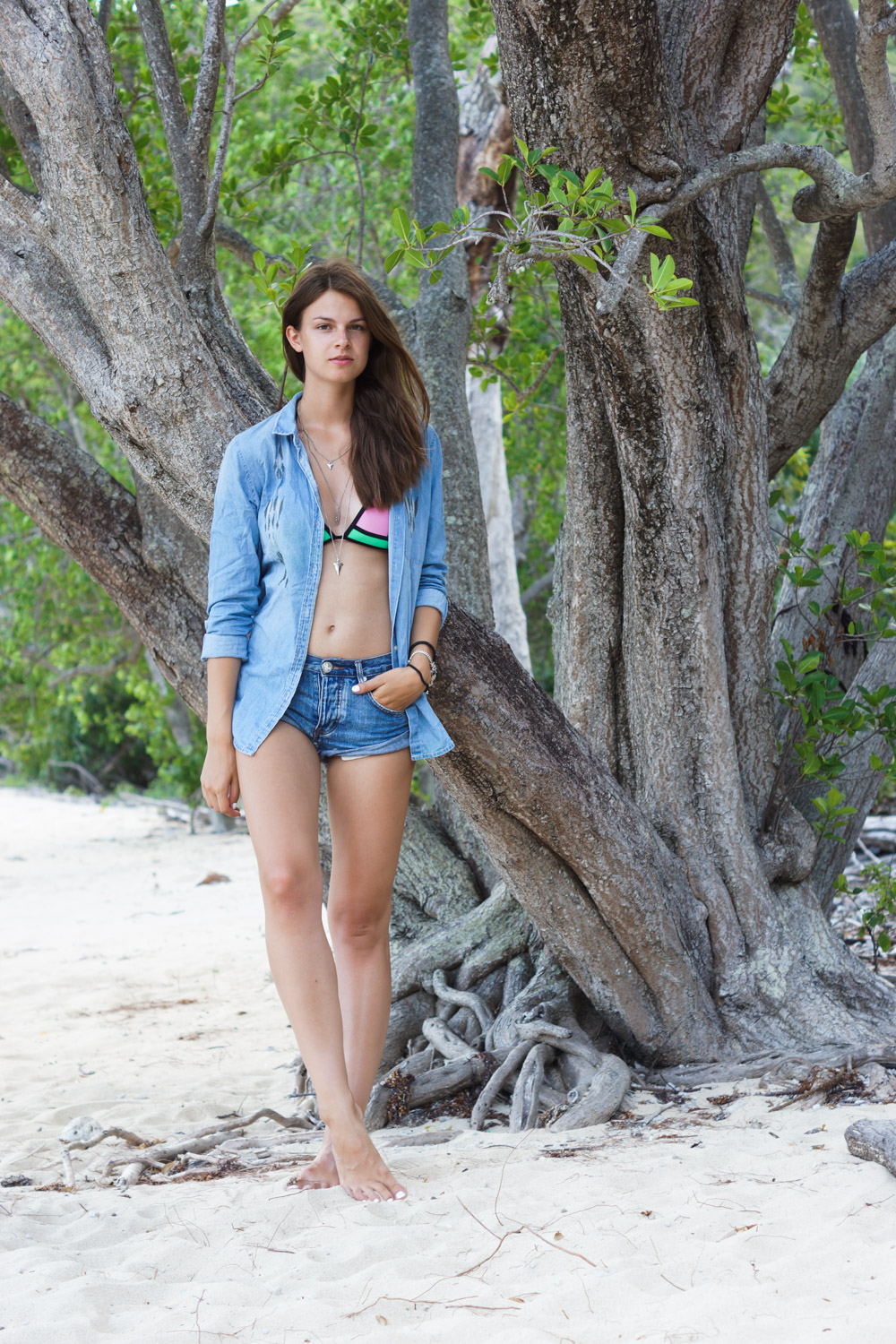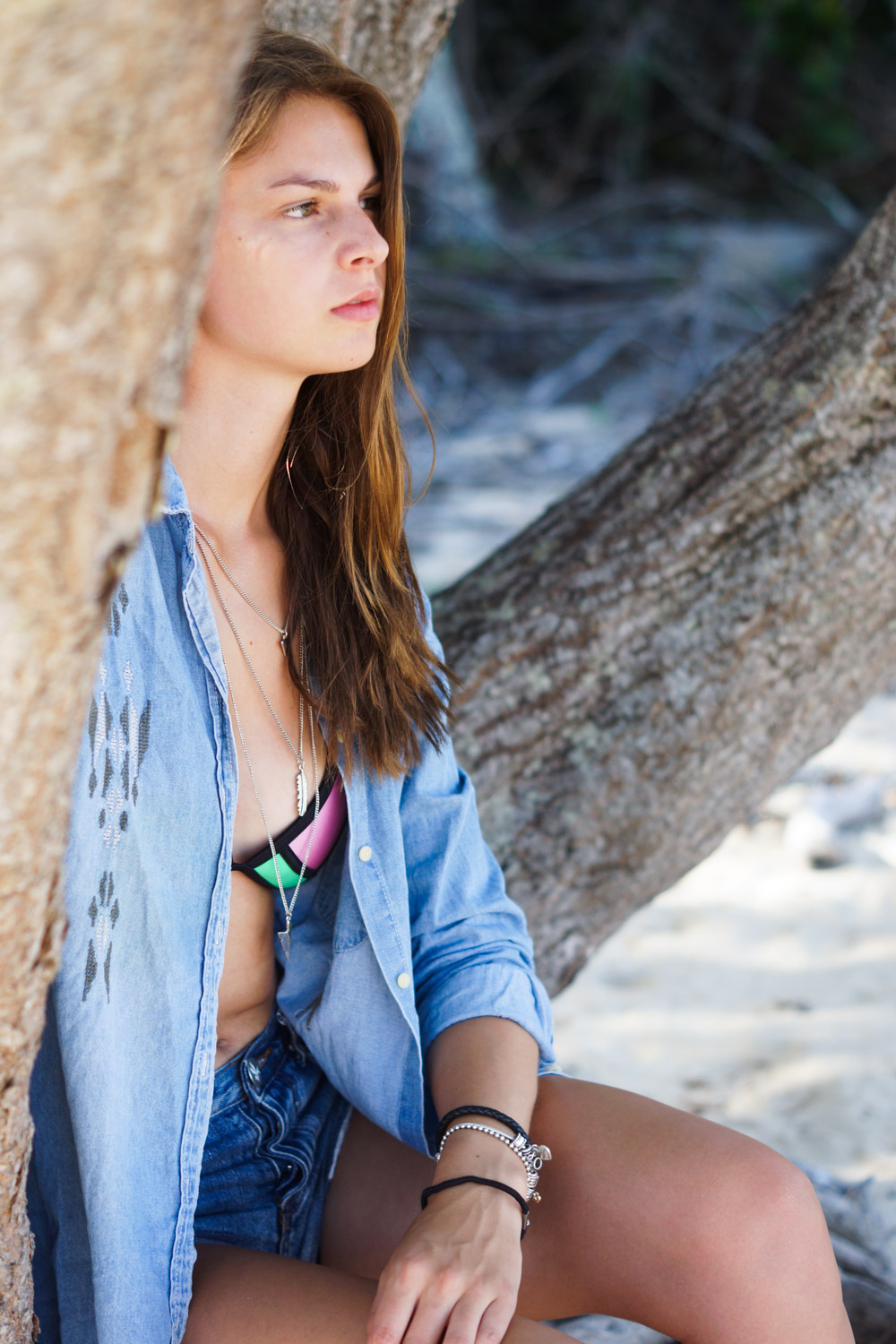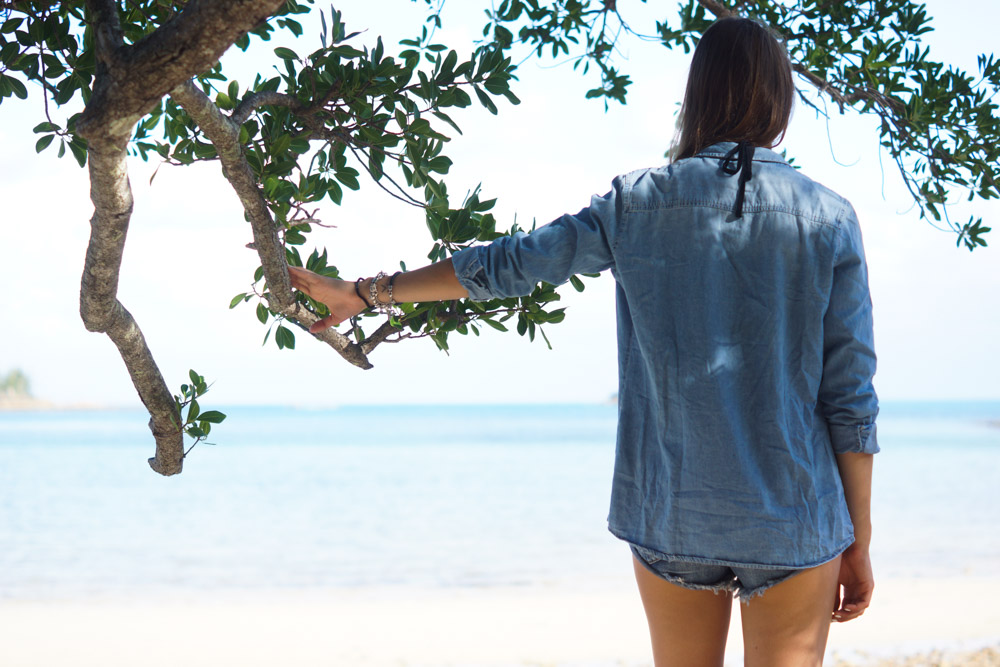 SHOP THE LOOK // SIMILAR CLOTHES