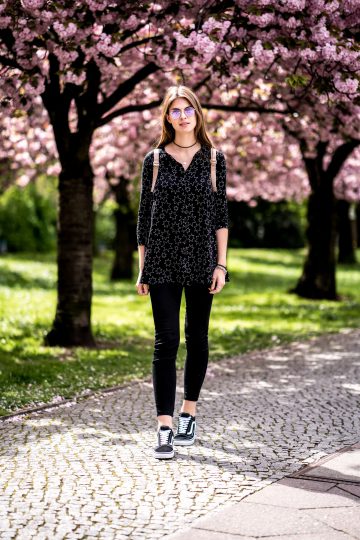 As I mentioned yesterday, I won't share as many posts as I usually do on the blog this week. So the outfit I'm sharing with you today is already the last one I'm sharing this week. BUT we finally managed to shoot in front of some beautiful cherry blossoms. It's always my favourite time of the season when the cherry blossoms bloom all over the city. Unfortunately, they bloomed about two weeks earlier than they usually do this year and due to the inclement weather, I thought I wouldn't be able to take pictures with cherry blossoms in the background this year. But when we were on our way to the office on Monday, we passed this spot with many cherry blossoms, and I couldn't resist. We stopped there to take some outfit pictures even though it wasn't the best possible location with cherry blossoms I could have imagined. Of course, I love the cherry blossoms, but for my liking, it is a little bit too much green around… I think cherry blossoms work the best when they're located in a clean area, in front of a white building or something like that. Let's hope the cherry blossoms will bloom a little bit longer, so I will have the chance to look for another spot and shoot another outfit in front of them 🙂
Star Pattern and pink details
The cherry blossoms are not the only pink detail you can see in these pictures. The reason why I wanted to take the pictures here is not only that I absolutely like cherry blossoms but also that the blooms match the pink details of my outfit perfectly. That day I was wearing a lot of new pieces of clothing: the pink backpack by Knomo, the black shirt with star pattern and the pink/lilac Ray Ban sunglasses. I really like this Ray Ban model, it's similar to the round sunglasses I have but looks way more interesting due to the edges.
I first wasn't quite sure about the colour, but I already have the round Ray Ban in black, so I didn't want to get this one in the same colour and went for so called "Wisteria Violet Flash Mirror" lenses. You can find this colour as well as the more basic black model at SmartBuyGlasses, if you're interested 🙂
Another new piece of clothing is the backpack from Knomo. I got it during the German Press Days here in Berlin, and it was love at first sight. I first was interested in one of their velvet backpacks, but they didn't have one at the office, so she asked me if I would like a pink backpack as well. I have to admit, I first wasn't sure whether I would like a pink backpack or not, but when I saw it, I didn't have any more doubts. The light pink is so beautiful, and it works perfectly with black don't you think? I will probably wear it quite often in spring and summer 🙂 Unfortunately, it's a style from the autumn/winter collection, so you have to wait a couple more months until it's finally available.
Last but not least: the black shirt with star pattern. It's one of the pieces I found on sale at Zara and what can I say? I couldn't resist. I think it is actually a dress, and it's perfect for summer, but I didn't want to wait til summer to wear it. And I think it might be a little bit too short for me to wear it as a dress. But if works perfectly on top of a pair of jeans and probably will work perfectly on top of a pair of shorts or a skirt. You will see me wearing this shirt more often in spring and summer – as soon as it gets warmer – because of the super light fabric. 🙂
What do you think of my new pieces? Which one is your favourite? I can't wait to read your comments.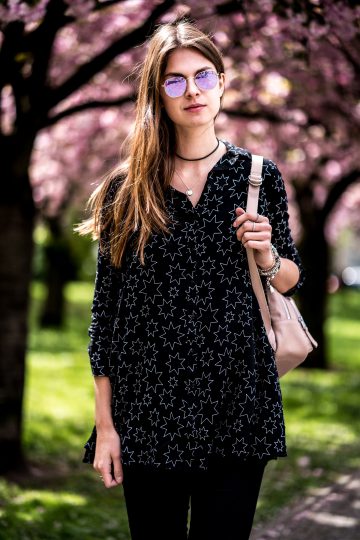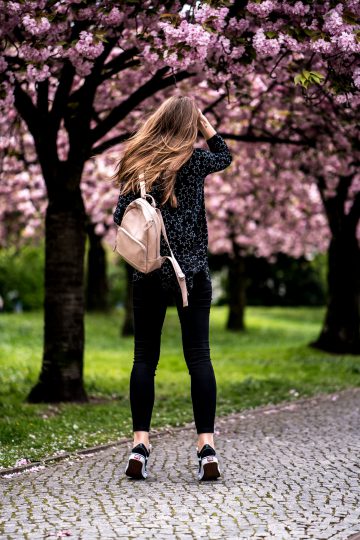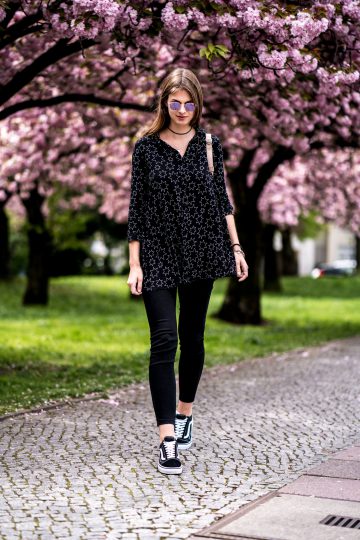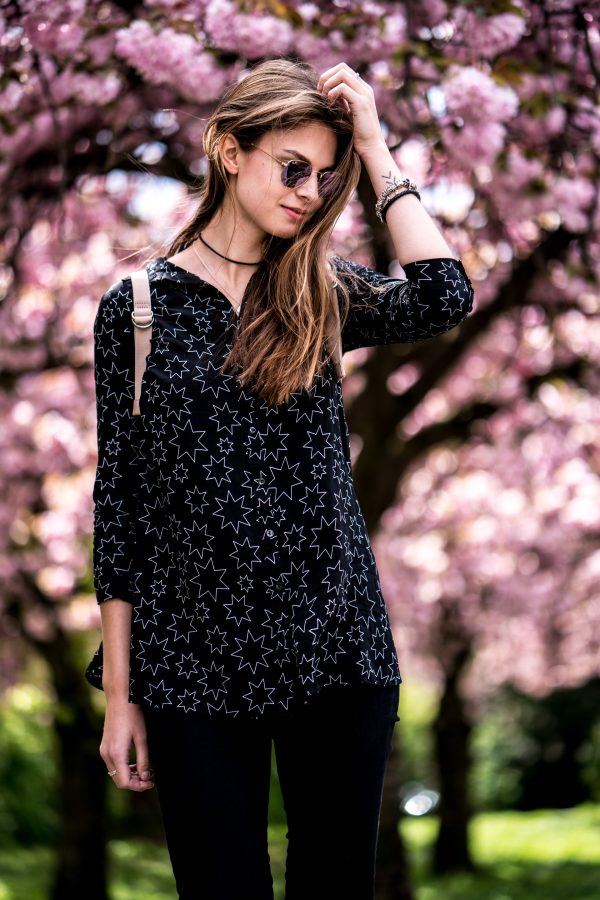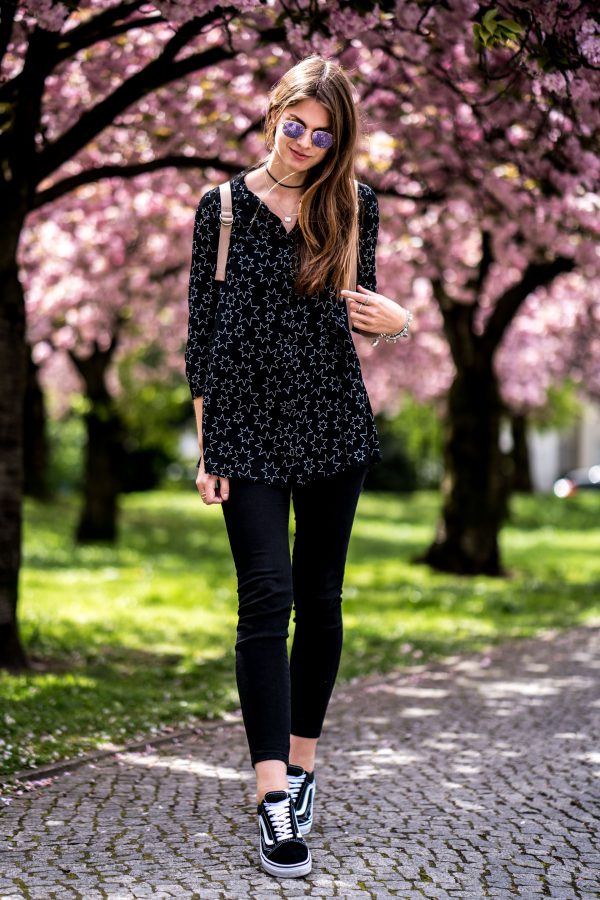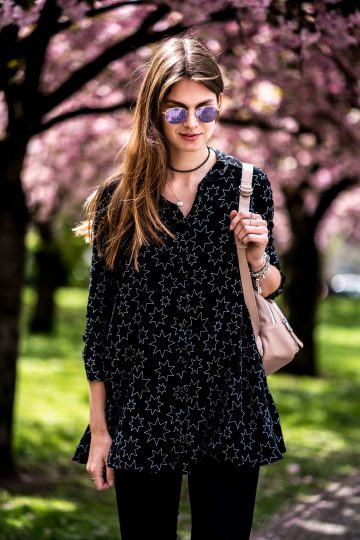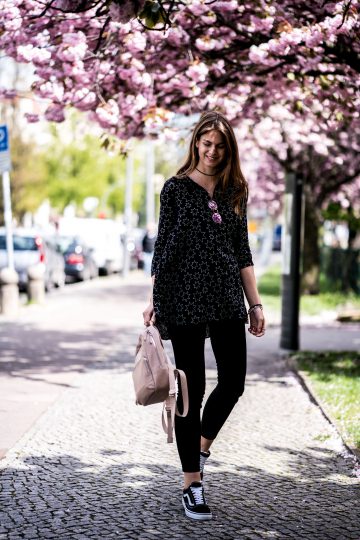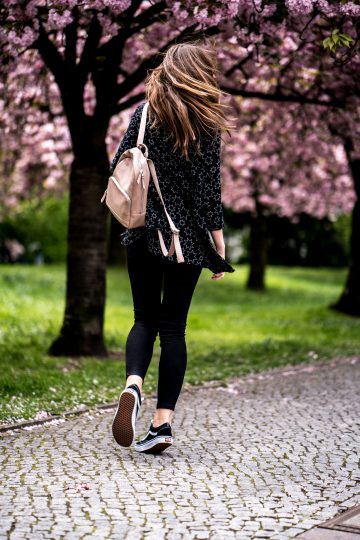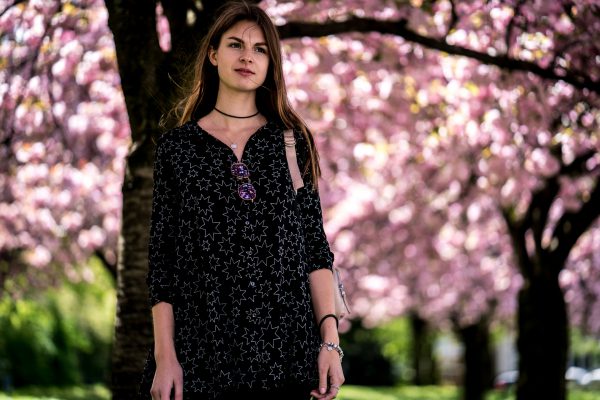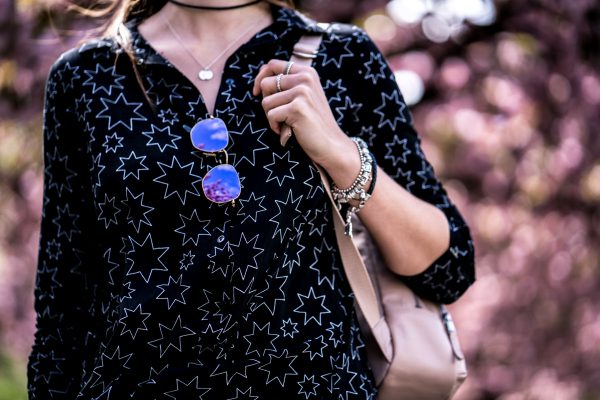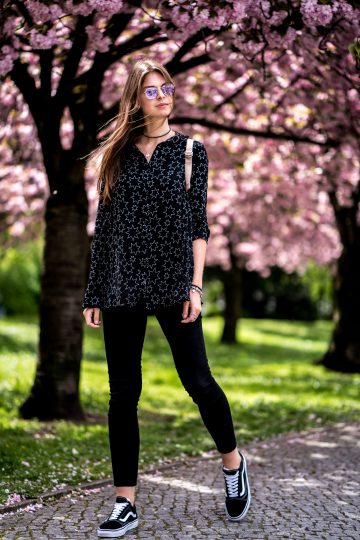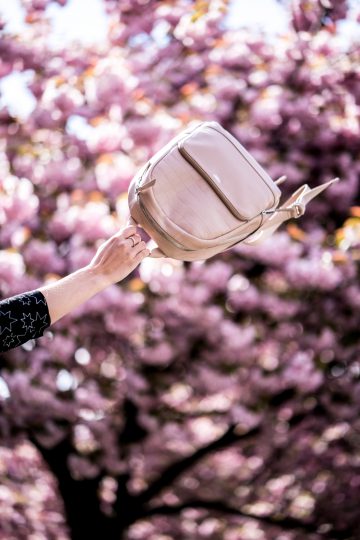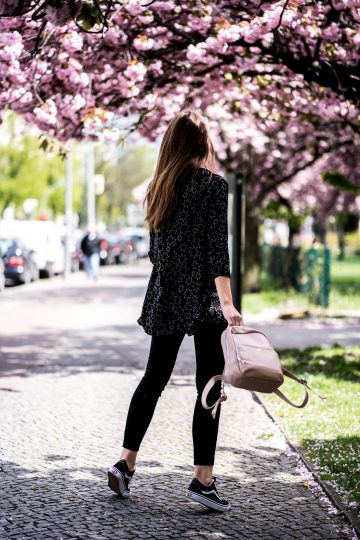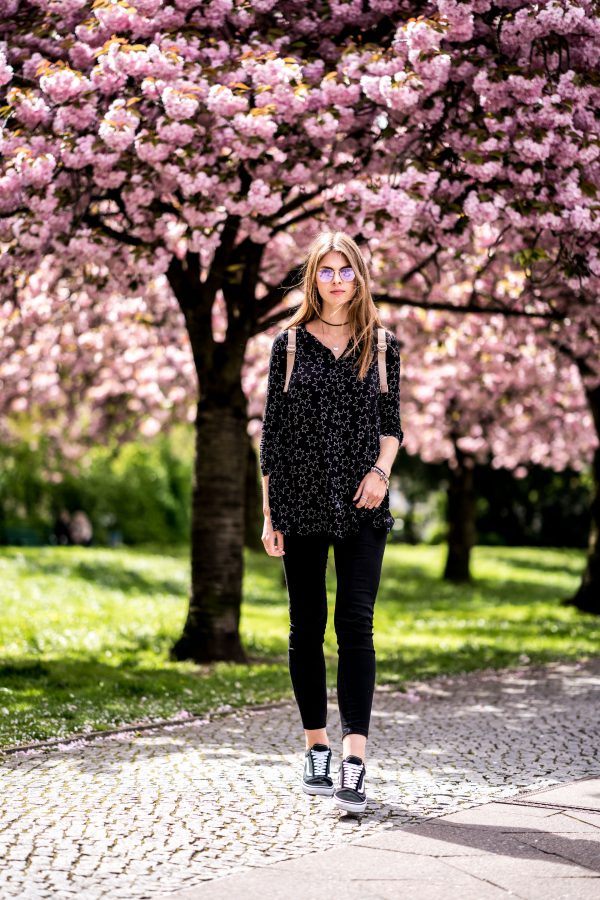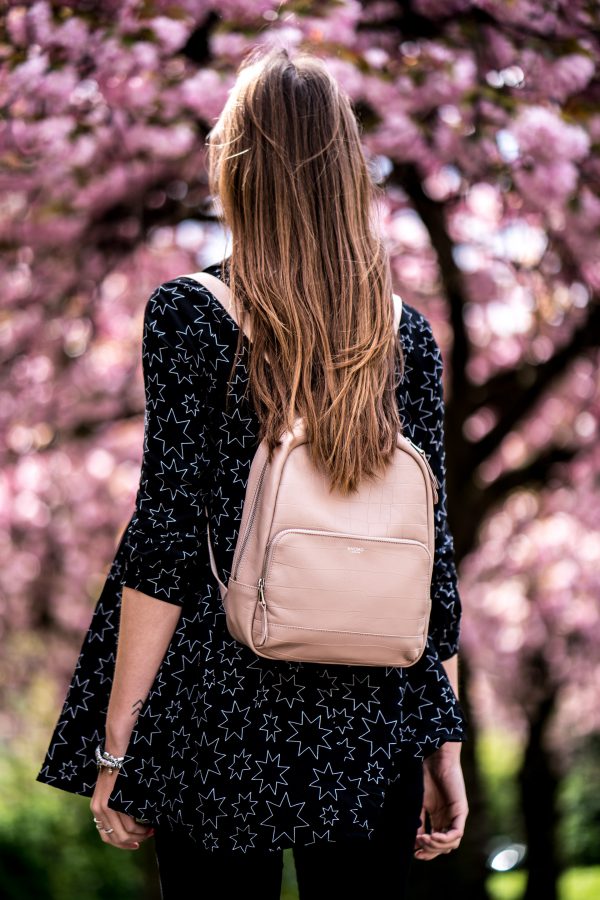 Sunglasses sponsored by SmartBuyGlasses, Backpack sponsored by Knomo.